15 Reasons to Love BrandCrowd: Your One-Stop Shop for Your Logo Needs
Reading Time:
5
minutes


When you're building your business identity, it's essential to have something that identifies you — and that's your logo.    There are many ways to achieve your dream logo for your business. You could hire a designer, run a logo contest, or use an online logo maker. If you're pressed for time, have a limited budget, or simply don't have the skills to do it on your own, consider using BrandCrowd's premium logo generator.    BrandCrowd is an online creative marketplace for your logo design needs and more. We're not just another online logo creator that offers premade logos for sale.    Here's how we've become the world's #1 logo maker and why our clients love us
Explore more than 25,000 handcrafted logo designs

BrandCrowd's logo maker is designed specifically to help you create a design you'd be proud to show off and call your own. To do that, we enlisted the help of thousands of designers across the globe in creating industry-specific logos.    You can be sure that any graphic element placed on a logo makes sense for the category the design is in. This also makes it more convenient for you when searching for the perfect logo. Narrow down your options by choosing your industry, and voila! You'll get design suggestions that could actually work for your business.     Need to trim down your options? No problem. We got you covered! Use our filters to narrow down your results further. You can search base on logo style, font style, and colours. 
Have full customisation control over your chosen design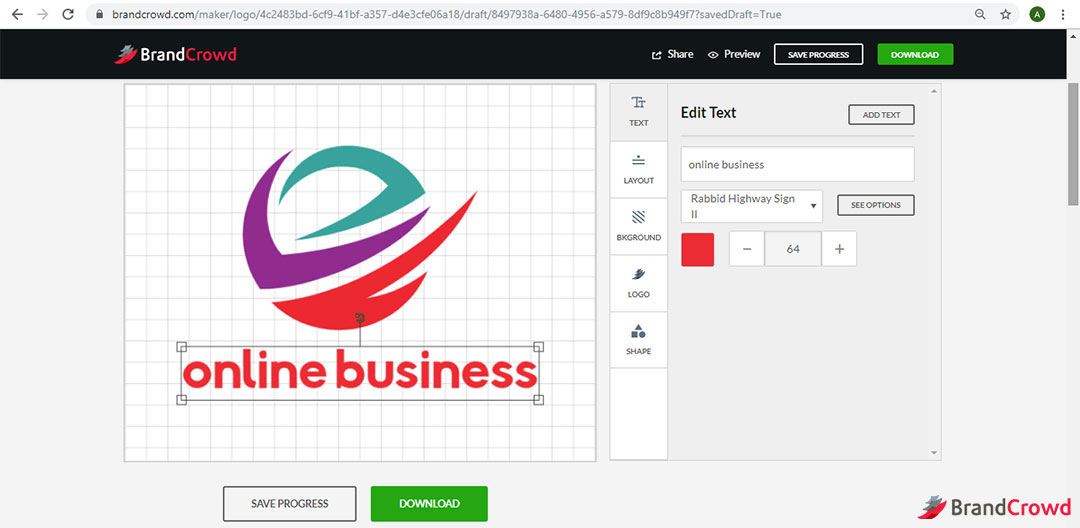 We understand the importance of having a unique logo. Even though BrandCrowd is offering ready-made logos, we still leave it up to you to customise your design.   Once you've chosen the logo you want, you can change the layout, background colour, font style, and font colour. You could even have additional elements, such as shapes on your design.    Don't be scared to play around with the look of your logo. With BrandCrowd, it's fun and easy. 
Helps you create professional-looking logos 
No one wants to end up with a logo that looked like an amateur has done it. Besides, it wouldn't do anything for your brand but give you a bad rep. Who wants that?   At BrandCrowd, you can be sure that a professional has designed any logo you choose. Additionally, if you're feeling stuck with customising your logo, you can reach out to us for help. We have a team of designers ready to assist you.  
Generate logos in as fast as two minutes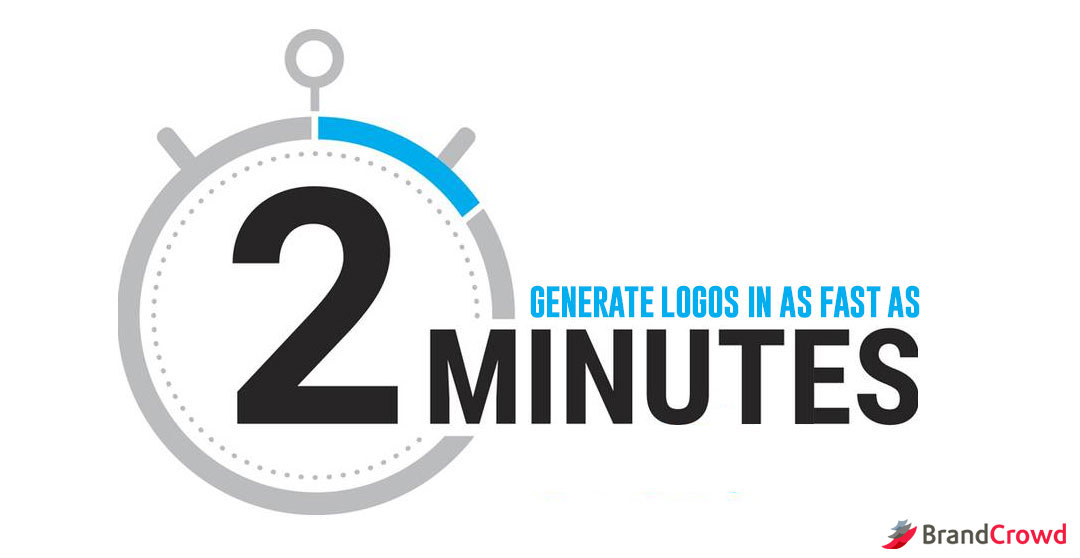 One of the things our clients love about BrandCrowd's logo generator is that it lets you create a logo quickly.  No more meeting with graphic designers and telling them what you want! Simply choose the logo you want, use your brand colours, add other style preferences, and you're done!
Easy-to-Use Interface
BrandCrowd's logo maker is designed with user experience in mind. We want to make sure that you have a stress-free experience while working on your logo. You don't have to be tech-savvy to use our premium logo maker.    As you go through the process of customising your design, you'll even receive recommendations for colour combinations. This is to ensure that your logo is pleasing to the eyes and is aesthetically appealing for everyone. 
BrandCrowd's logo maker is free to use  
Did you know that you could use our premium logo maker for free? Yes! No need to sign up or pay for anything until you've decided to download the logo or save your work. 
It's affordable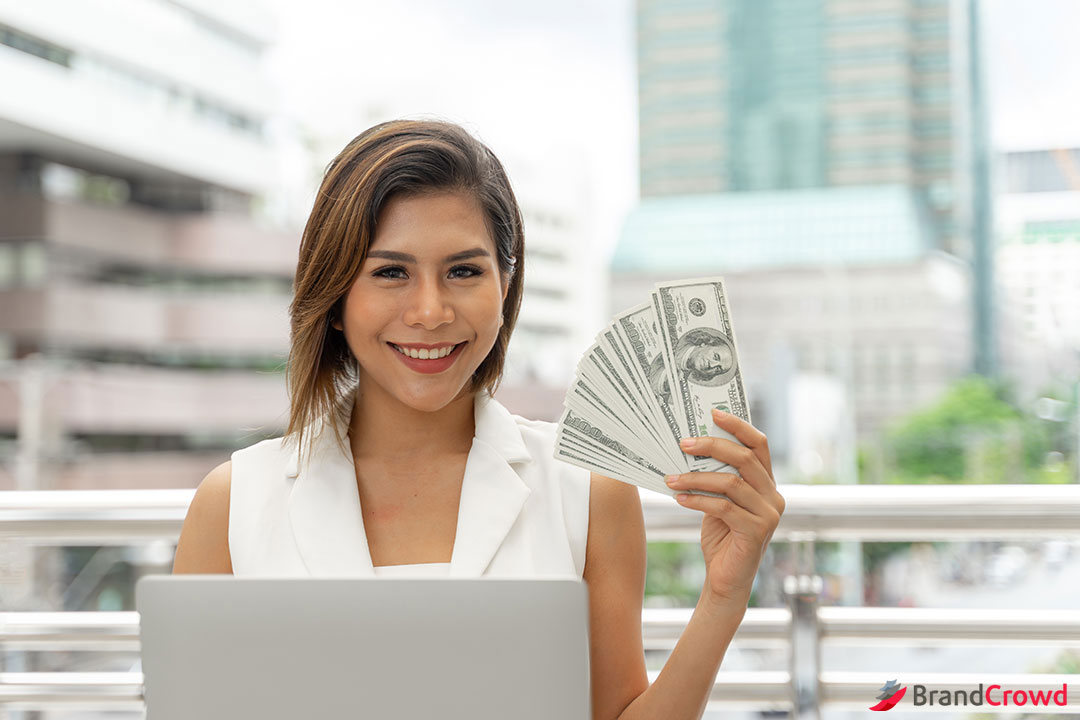 A custom logo design could set you back by a few hundred dollars if you're going to work with a graphic designer or an agency.  With BrandCrowd, you could get a package for as low as $25 a month. And it includes more than just a logo. You'll have a complete package to build your brand identity online and offline. 
Customise your design as many times as you like

Unlike some free logo generators that limit the number of times you can customise your design, BrandCrowd lets you have a go at it as many times as you need.    We understand that everyone follows their own unique creative process. Who are we to decide when you should stop? 
Use your design in all your marketing essentials

Your brand identity goes beyond your logo. With BrandCrowd, you can use your design for other marketing materials. Have it on your business card, envelopes, letterheads, flyers, and more.  
Create different versions of your logo for any occasion 

Keep your logo and brand identity kit up-to-date by creating different versions of your design at no additional cost with our premium logo plan.    Are you running a marketing campaign for summer? Have all your marketing essentials reflect it to create a seamless experience for your customers. 
See changes to your design in real-time

One of the downsides of working with a designer is that it takes a lot of back and forth when requesting revisions. We understand the struggle!    With our logo maker, you can quickly implement the changes and see how it looks like.   
Save all versions of your logo forever

Ever wished you had a copy of an old version of your design? With BrandCrowd, you won't have to worry about losing any version of your logo. We'll keep it for you forever with our premium logo plan.    You can make all the versions you want and use any of them when you need to. It'll be where you saved it — in our system! 
Enjoy more than 100 social media design templates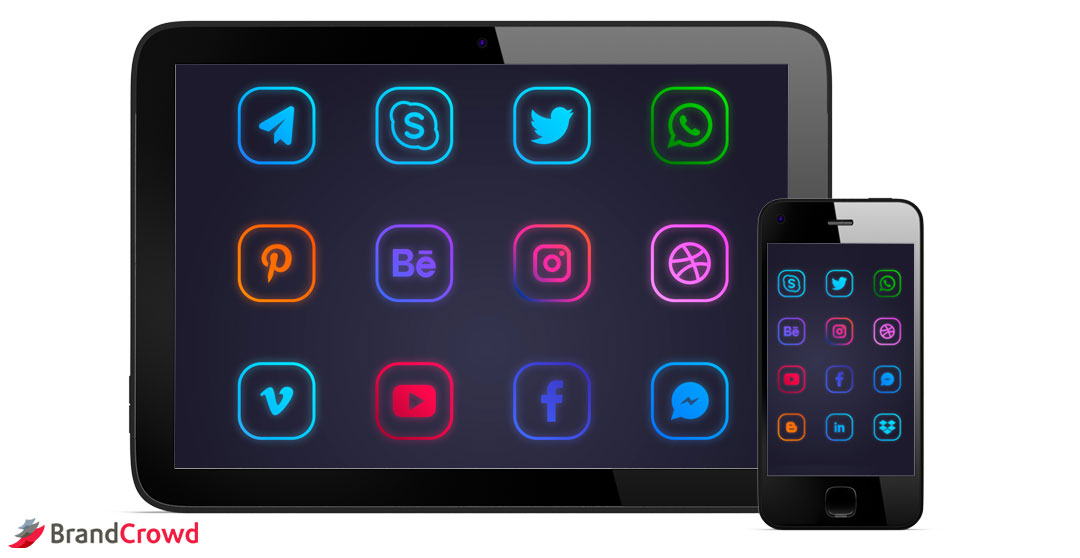 We understand the importance of having social media profiles that match your brand identity. Take social media by storm with professionally made templates you can use and customise for your profiles and pages. 
Have access to more than 30 social media design tools

We stand by what we said. We are your one-stop-shop for all your design needs. Whether you need logos, social covers, or profile pics, you could create all your designs in our platform. 
Get help from senior designers when you need it

Need the help of experts? We're just a click away. For further customisation of your design, simply leave us a note upon checkout, and we'll do it for you —FREE of charge. 
Your logo could make or break your brand. Don't settle for a free logo design template that thousands of businesses may have already used. Create your own logo with BrandCrowd, have fun doing it, and build your brand identity with the help of experts. Try BrandCrowd today. It's free! 
Need some logo design ideas? Get inspired with these industry-specific design ideas These logos with flowers can bring a fresh look to your brand  Have the purrfect design with the cat-inspired logos  Future-proof your brand with a futuristic logo design