15 Social Media Post Ideas To Promote Your Yoga Session
Reading Time:
6
minutes


If you've been doing yoga for years now, it's right to say that you've got some prized skills to share. And where to share it better than online. So, after years of quietly practicing yoga in your room, widen your platform by becoming a yoga teacher.
Being a social media yogi takes some confidence and, of course, creativity to gain a good following. But if you're ready to take the plunge and be the next yogi favorite online, wear your teacher hat and ready your mat, blocks, and bands. We'll get that flexibility — rather creativity — oiled up and running. Here are some ideas to post as a yoga influencer.
1. Poses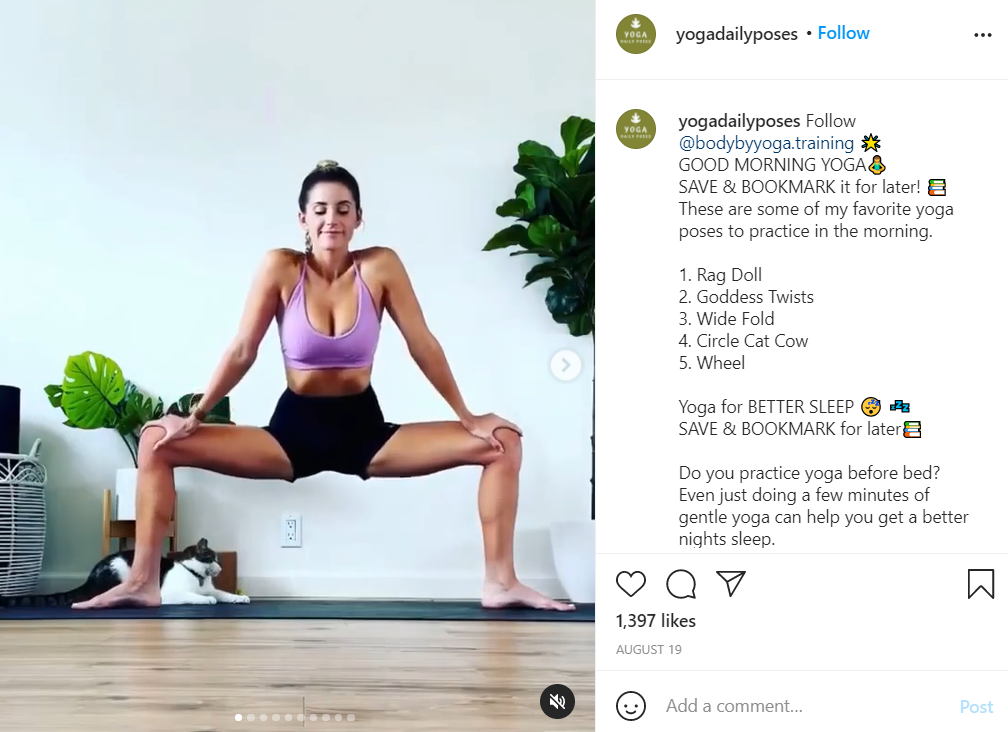 What is yoga without yoga poses? Fill up your social media calendar with your favorite poses. Do morning poses — poses that energize you for the day. Do evening poses — poses that doze you off. Do afternoon poses — just as when the glow of a setting sun dampens the mood in your room. Then do a full-routine, a half-routine, 5-minute routine, energizing routine, slimming routine, etc. Encourage your followers to use your pose ideas, and explain to them the benefits of those poses.
2. Motivational Quotes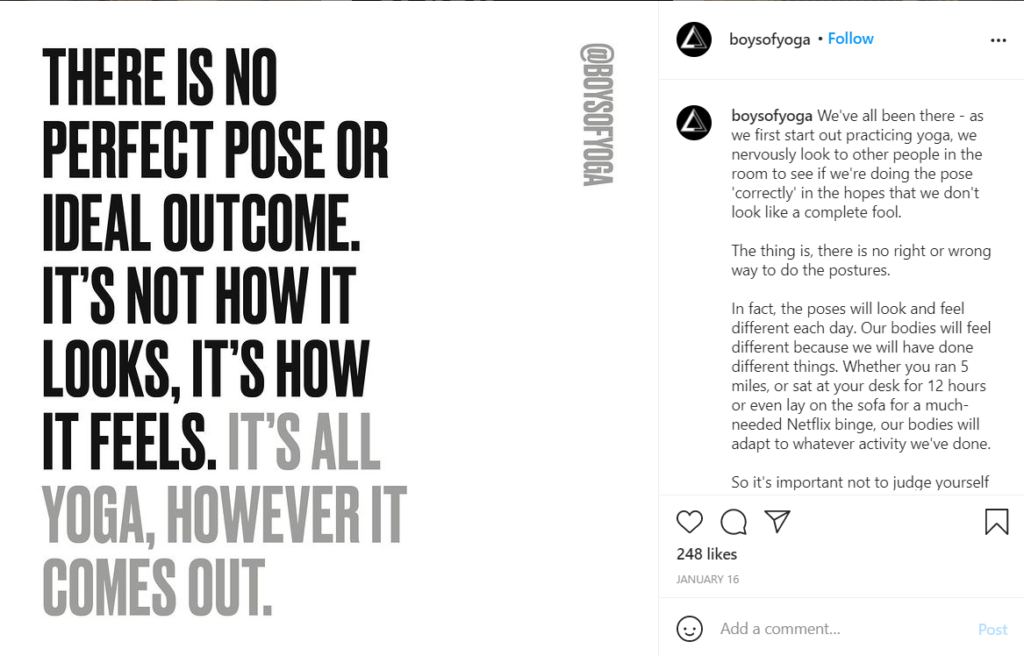 Yoga is a tool to strengthen not only the body but also the mind. Most poses help people acquire self-awareness, groundedness, discipline, and mental peace. So it goes without saying that your social media page is a motivational place. Borrow quotes from yogis you admire or mental health professionals you trust.
3. Healthy Meals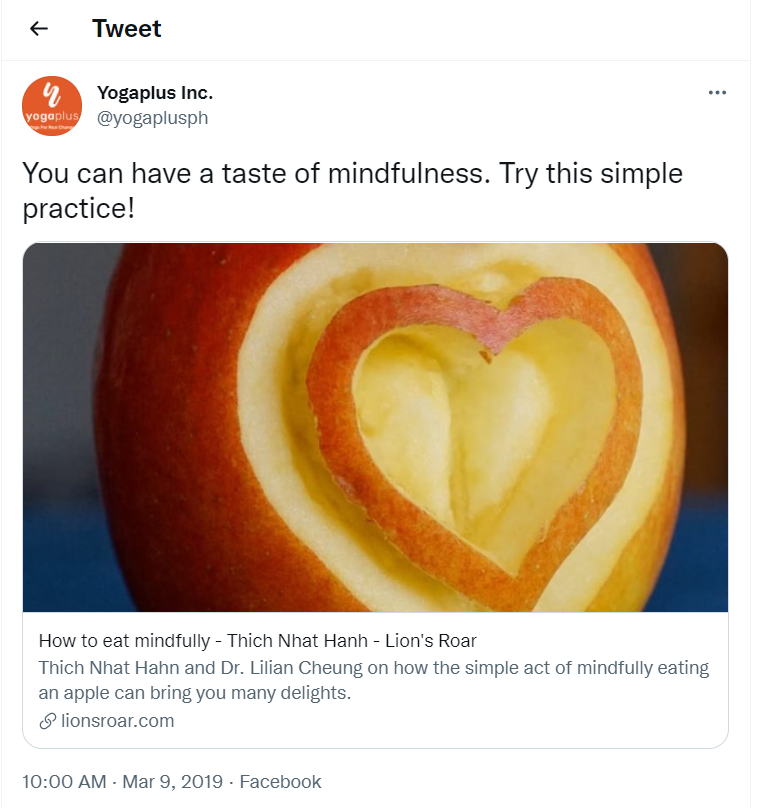 Some people think yoga is merely doing poses at the gym, breathing here and there, and from there, it's done. Yoga is actually a lifestyle. It encourages healthy habits that include eating a healthy balanced diet.
Notice how some yoga practitioners love to share their health-packed meals. So do the same. Take pictures of your prepared lunch, your delectable sugar-free desserts, and your nutrient-dense dinner. Most yoga teachers opt for a vegan diet, but you do you. A plant-based diet coupled with a mix of lean meat can do wonders for your body and your followers'.
4. Manifestation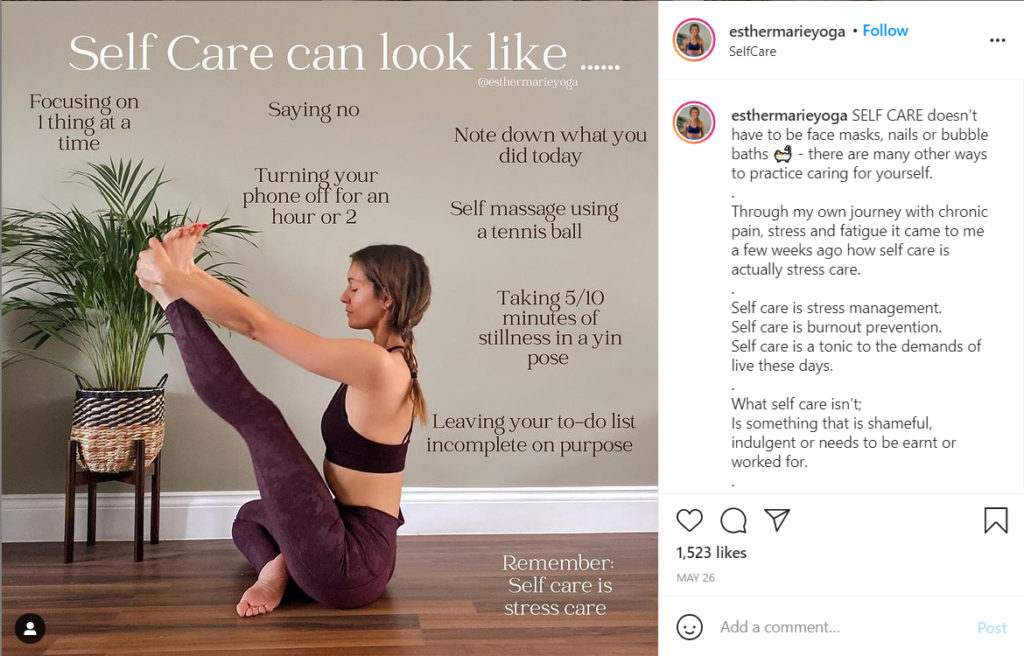 Start your week with some manifestation Mondays. Give your followers some dose of self-love and vitality with the words of "All good things come to me" or "expect some good news next week" or "I am destined to be successful." That's a guaranteed way to let people feel like they can trust your account — a space where you tell followers you want the best for them.
5. Poses Correction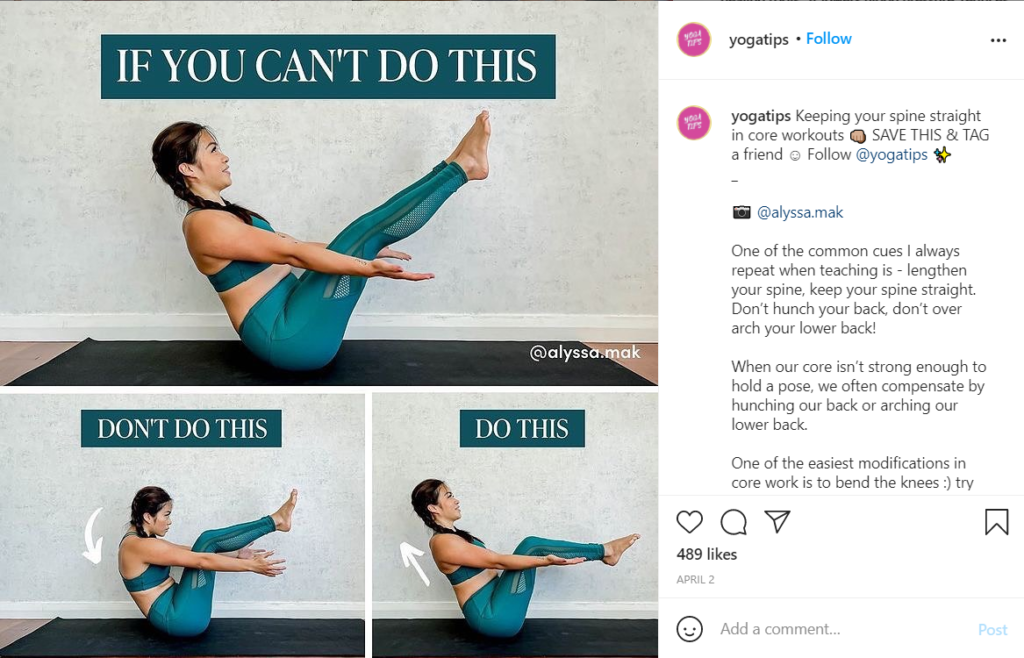 Help your followers by providing actionable tips to do the correct yoga poses. Either use videos or a series of pictures to show some common errors in yoga. A detailed step-by-step tutorial on how to execute a pose healthily and safely will boost your engagement because no yoga fans will turn down a free guide.
6. Narrative Prompts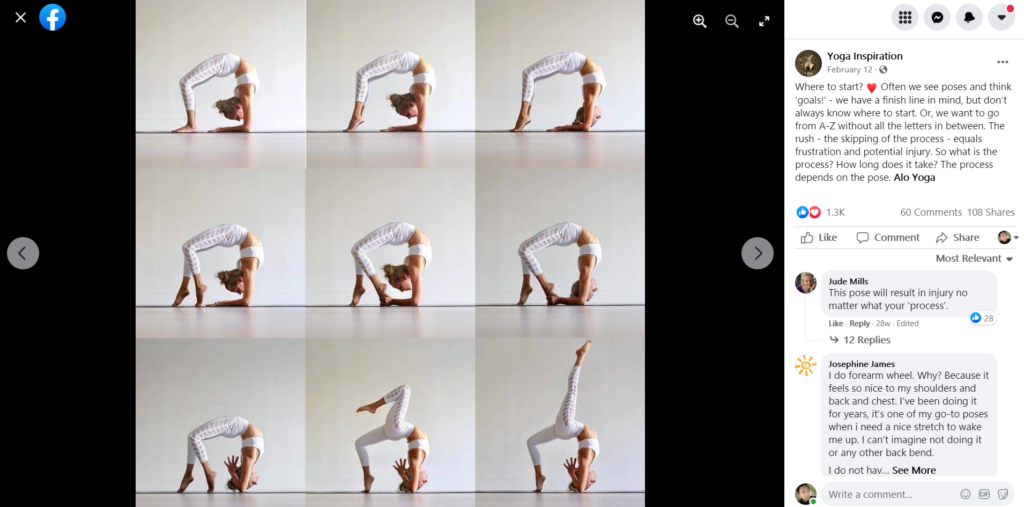 Everyone loves stories. Make sure you use narratives to inspire your followers. Use these prompts:
How did you get into yoga?
What inspires you to continue practicing yoga?
Share your daily routine.
How has practicing yoga changed your life?
7. Q&As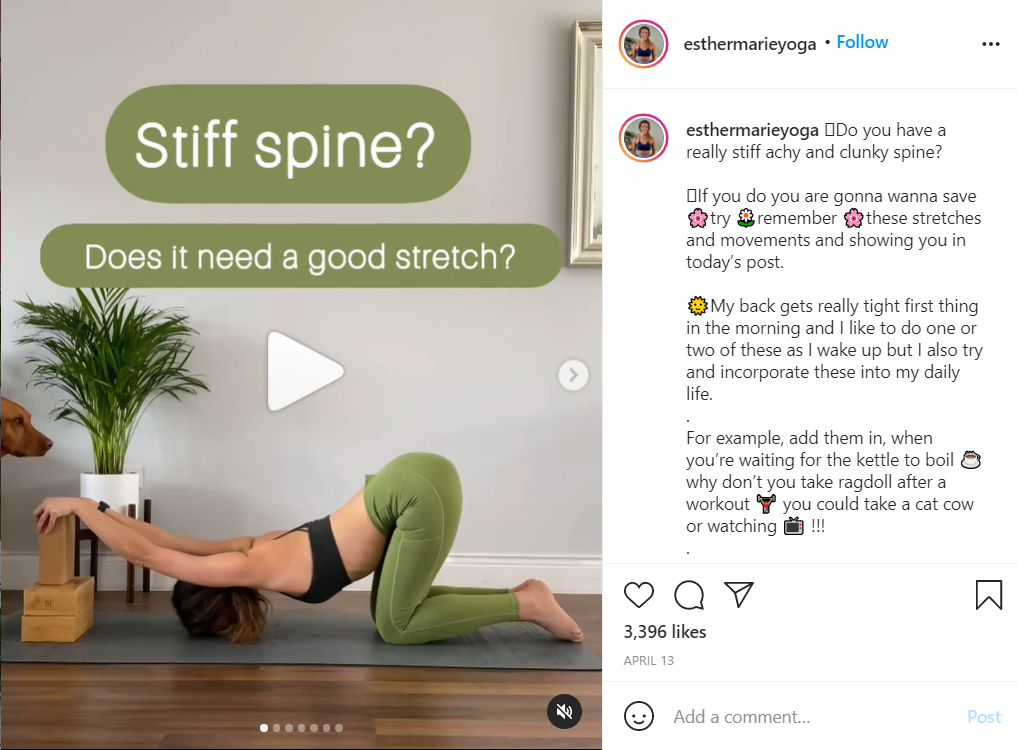 Use Instagram Stories, Facebook My Days, tweets, and My Spaces to let your followers ask you everything about your yoga life. Seek their concerns and answer them outrightly. It's also an excellent way to connect with them through answering questions that help better their yoga practice.
8. Sponsored Posts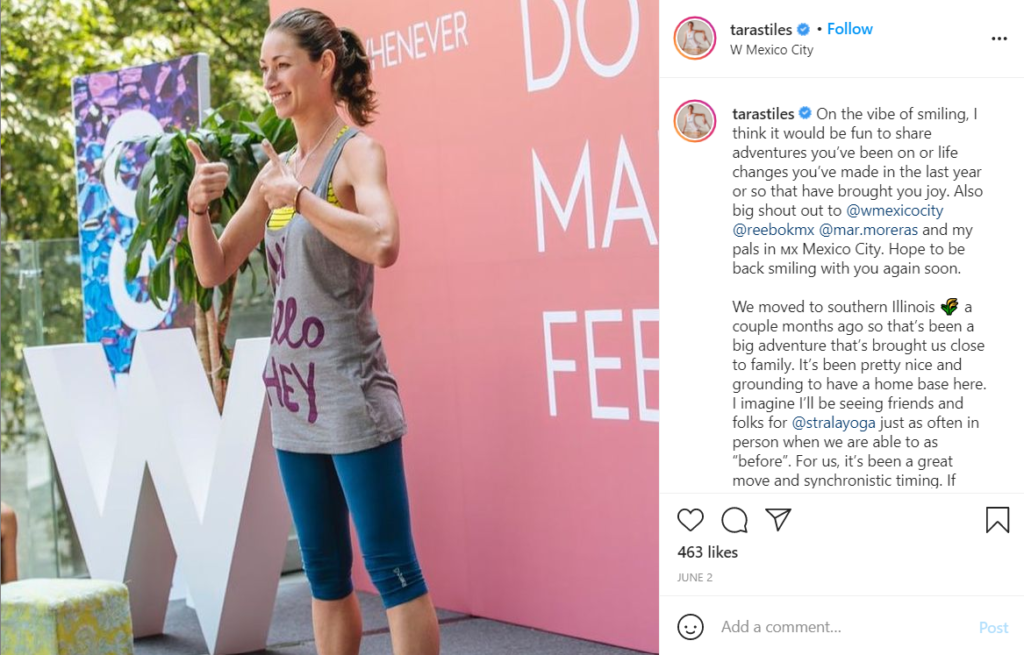 If a yoga brand you trust would like you to advertise some products or services, go for it. A sponsored post is an excellent way to earn money and get praise for sharing things you just love in relation to your yoga life.
9. Favorite Materials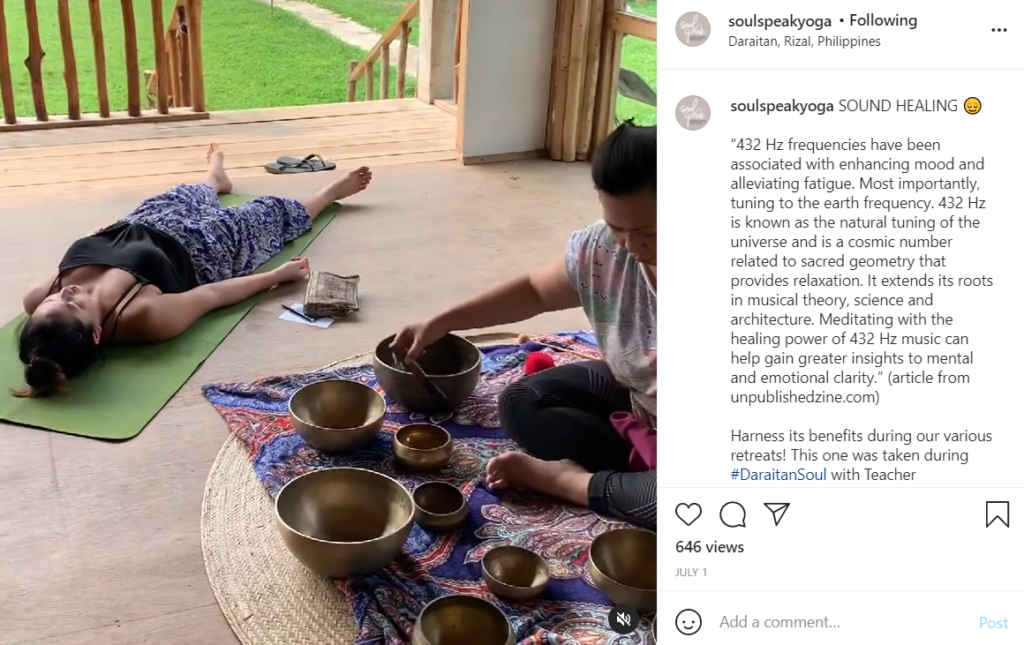 Post about your favorite yoga tools. Talk about that comfy mat, or those sturdy blocks, or those newest bands you absolutely adore. Surely those who trust your page will thank you for sharing materials that can also help them in their yoga journey.
10. Follower Highlights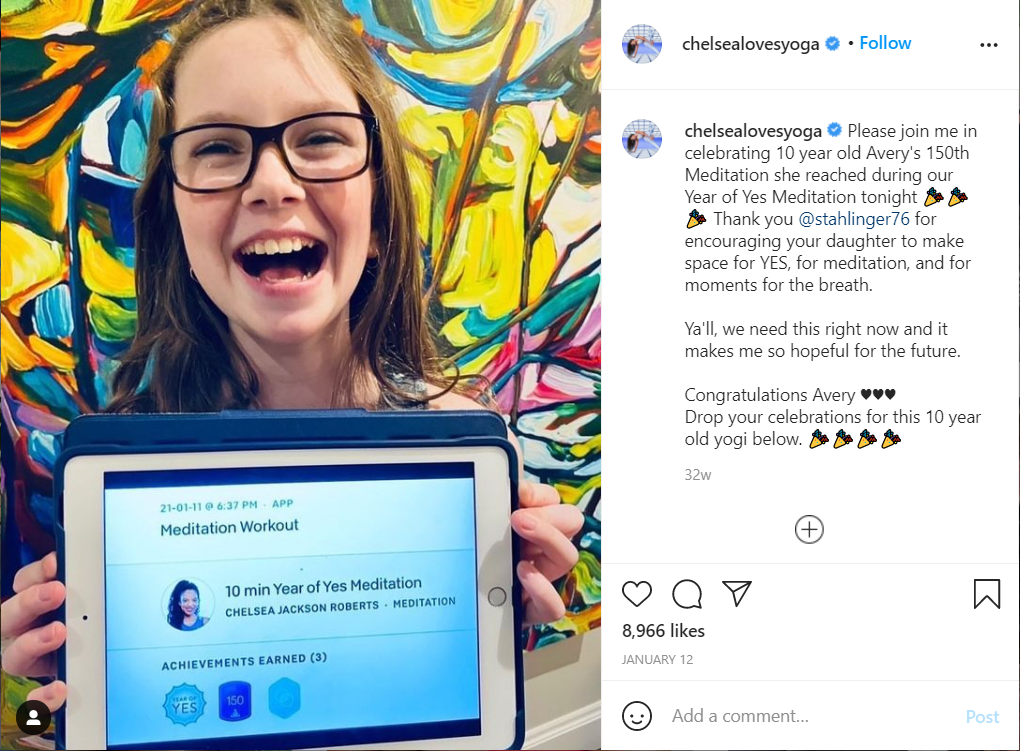 Give your followers some love in the form of shout-outs. If you've been in and out of your social media account, you know that you owe that amount of engagement to those loyal and avid followers. So share the limelight some time. In your posts, talk about their experience and how yoga changed their life. This sends a message to followers that you value them, and every time you create content, they're on top of your mind.
11. Discounts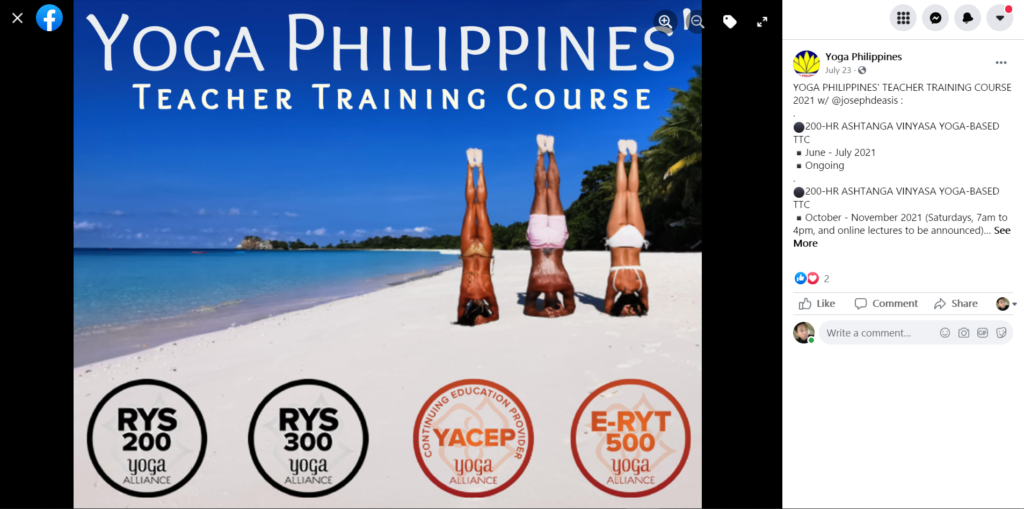 If you have a very famous online class, why not offer some discounts to lucky followers. Those who really love your page will want to have a free pass and experience firsthand how to work with you. It tells the followers that you want to exert help to as many yoga beginners as possible despite the money.
12. Giveaways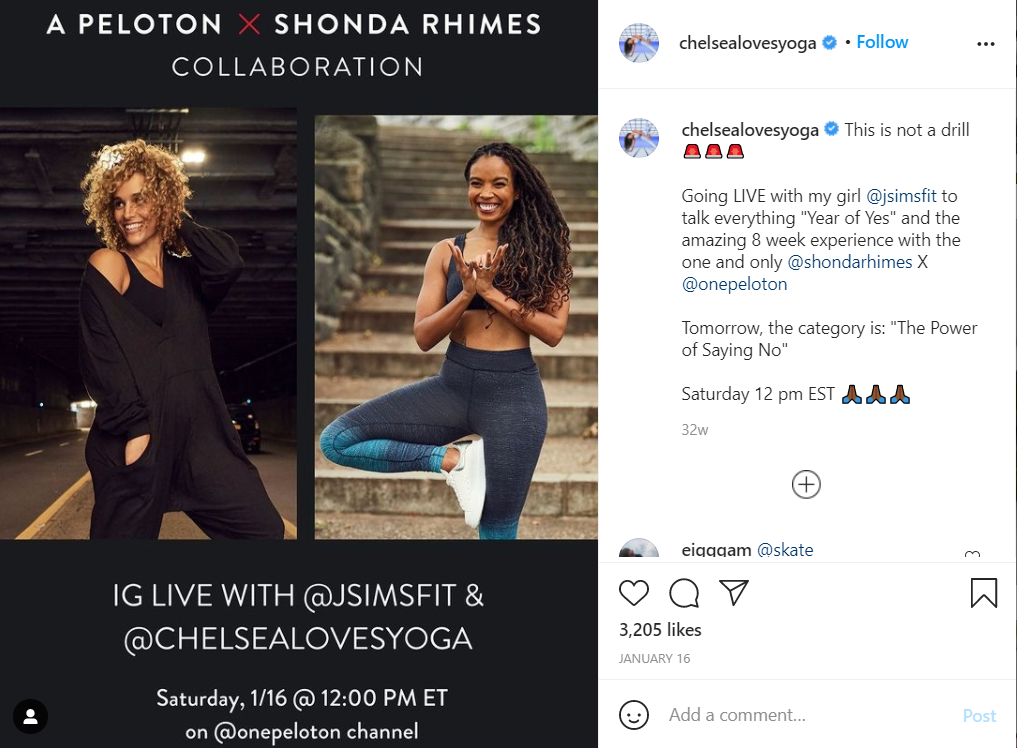 Send the love back. Post some giveaways. For yoga beginners, it's absolutely joyful to receive free high-quality bands or thick mats. So do this to tell your follower friends that you value your relationship with them — with gifts.
13. Outfit Check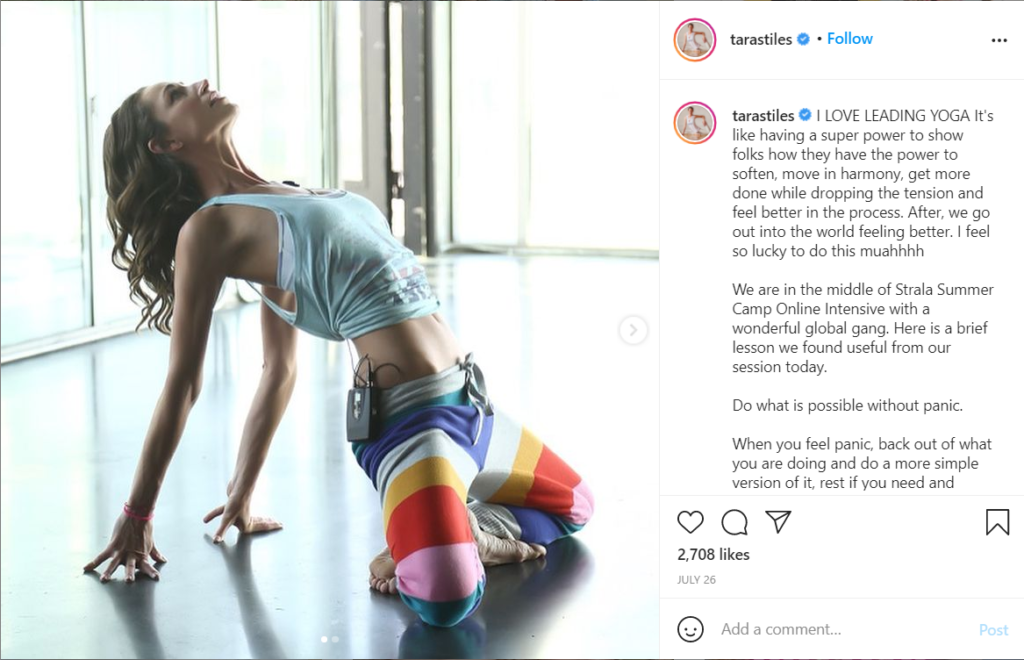 As much as yoga is all about strength and inner peace, you cannot just go to a class wearing anything. Of course, to achieve proper form/poses, you need to be donned well with nice fitted gym wear. When you post about your outfits in your yoga class, you inspire others to dress up well. Expect some showers of likes and comments because there are indeed yoga outfit checkers.
14. Studio Tour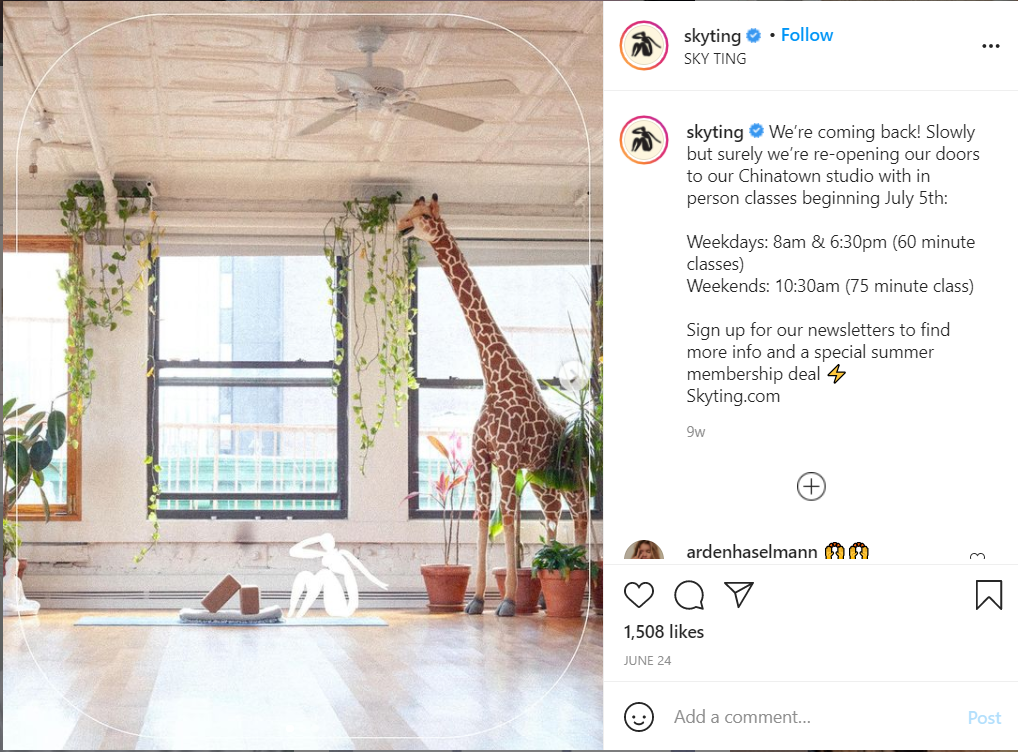 Inner peace…inner space. If you have a priced studio space where you feel relaxed and "in the zone" when practicing yoga, share it with your followers. Your followers will absolutely love a studio tour. If they could replicate your room, perhaps they could improve their practice too.
15. Awesome Background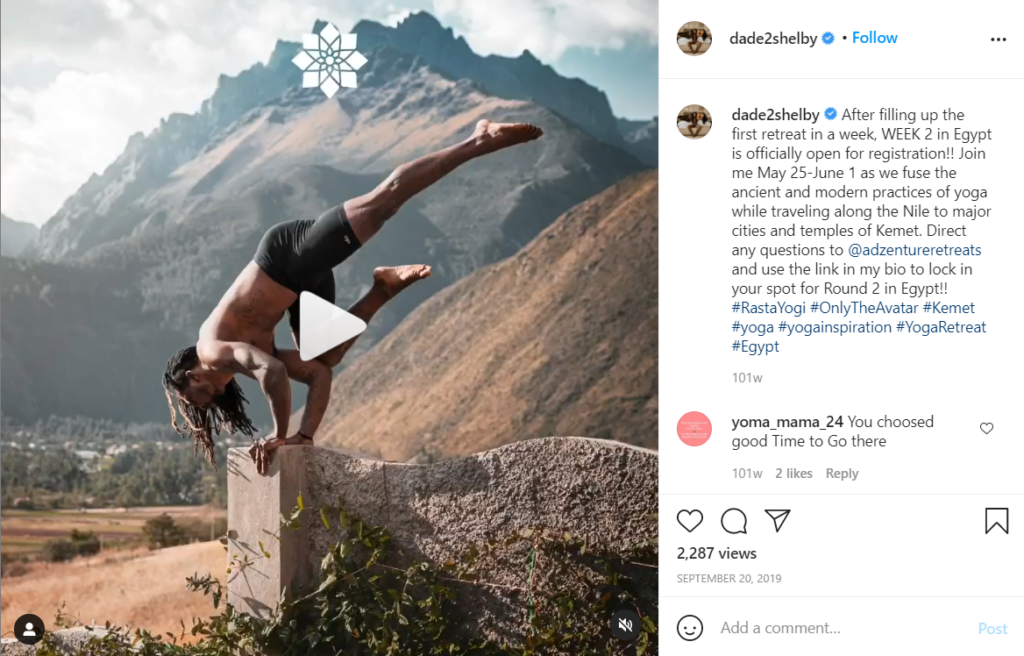 Your followers might get bored of your usual background. So, from time to time, go out. Do you yoga at the beach, in the mountains, beside a lake, deep in the forest. Guaranteed that this will garner massive engagements because aside from the poses, the background is stunning, and it's a fresh break from a typical yoga content.
Final Thoughts
An excellent way to market your online brand is through establishing a good visual identity. Start with the logo. Inspire yourself with hundreds of logo templates from a logo maker and create yours then and there. Then, ramp up your visual presence with a consistent color and font style. Good content ideas, as examples above, will do wonders too. Good luck on your yoga journey.