16 Famous Zoo Logos Around the World
Reading Time:
7
minutes


Looking to travel with your kids on a fun, family-friendly trip this weekend? Visiting a wildlife sanctuary or zoo is often at the top of the list.
Take a little logo safari with us as we look at these famous zoo logo designs and explore how zoos across the globe are using wild designs to bring their brands to life. 
Zoo Logos Around the World
Visiting a zoo is one of the best ways to add memorable experiences to your list. From checking out creepy crawlies to sightseeing giant beasts, it's like you're in a different world.
In addition to their fascinating spot, zoos have creative logos to attract people to visit them, give their customers an idea about their animals, and set the zoo apart from the others.
A zoo logo often tells you precisely what their wild park is famous for, depending on the location and zoo history. With that in mind, check out these 16 famous zoo logo designs from around the world:
San Diego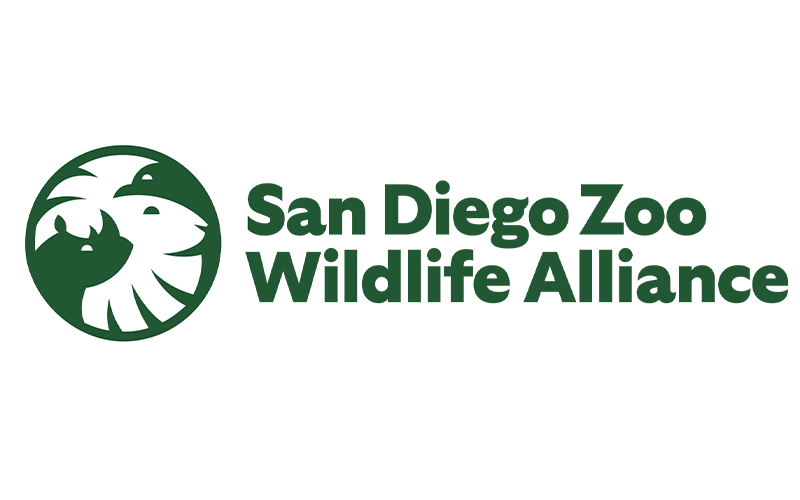 The San Diego zoo logo will make you look twice. It pays tribute to not one or two but three animals significant to the history of the San Diego Zoo Wildlife Alliance: Lion, California condor, and white rhino.
These animals have represented the century-long conservation efforts. The lion and condor are some species brought back from the brink of extinction by the organization, while the white rhino is one of the most successful managed breeding programs in the world.
Toronto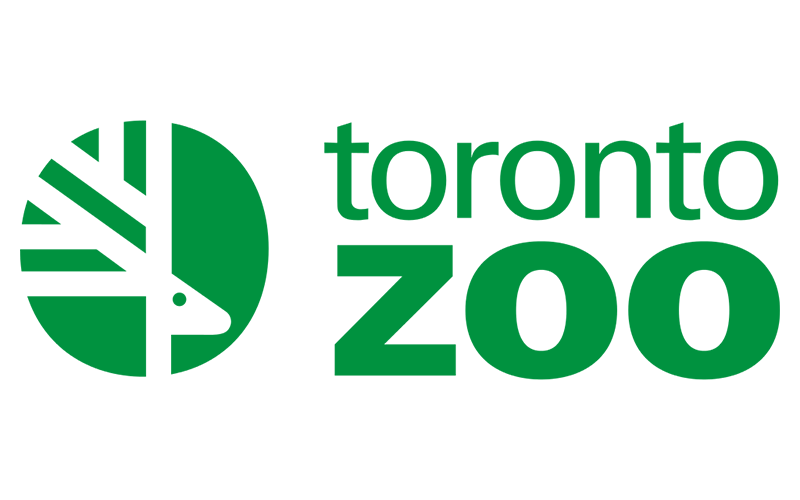 The Toronto zoo is famous for having one of the most taxonomically diverse collections of animals on display in any zoo worldwide.
Toronto's zoo logo is an example of a pared-down design that became iconic before the owner improved it. The logo embodies a European reindeer that aims to connect people and animals to fight extinction.
Houston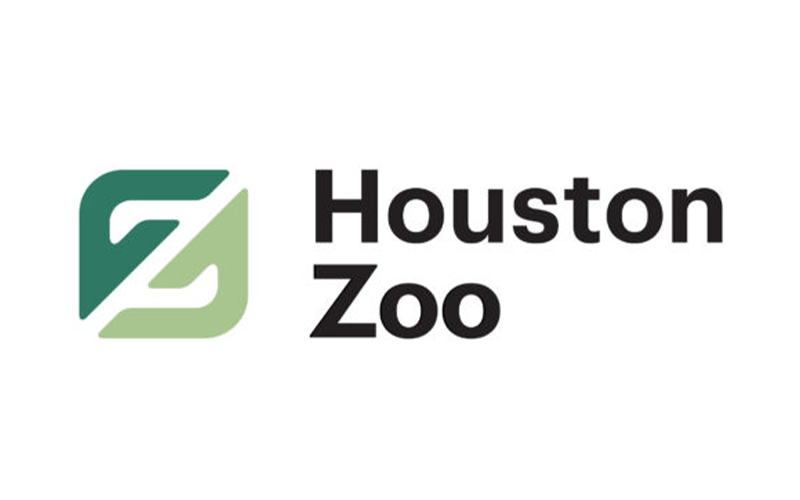 The Houston Zoo logo showcases the duality of the tagline: See them. Save them, while the shape represents how humans are critical in saving wildlife.
The logo is a perfect example of a lettermark logo design, as the hands form a letter Z. If this sounds exciting, you should check out this video on how to create a lettermark logo.
The coming together of two hands reflects their mission: to connect communities with animals to inspire action to save wildlife. The logo shows the connection, conversation, and collaboration needed to succeed in protecting the nature we inhabit.
Planet Zoo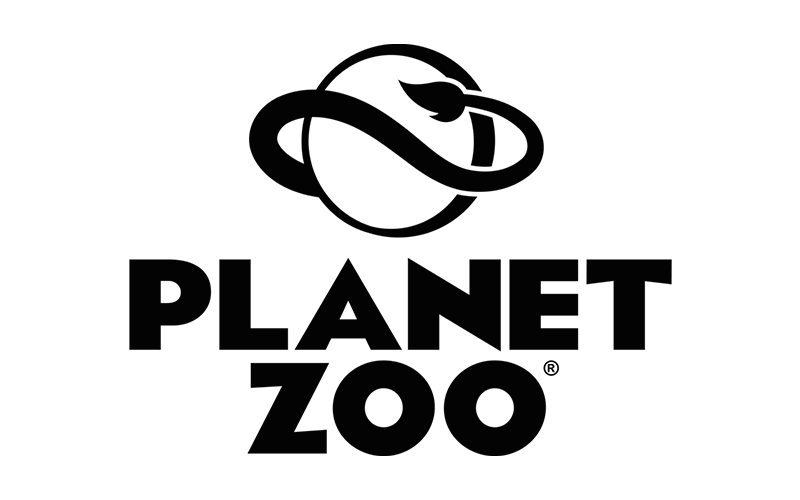 Let's segway from real-life zoos for a moment. If you are interested in running your zoo and building a world for wildlife virtually, Planet Zoo is the perfect game for you.
This game allows you to construct and manage your zoo in a realistic-like simulation game with detailed animal portrayals. It gives you the feeling of having a zoo – from building their habitats to meeting authentic animals.
Planet Zoo's primary visual is a shape of a planet with a lion's tail that acts as the planet ring. It's an excellent gaming logo design because it has an artistic style that communicates the game's theme and has simple colors that don't distract the viewer from the gameplay.
Pittsburgh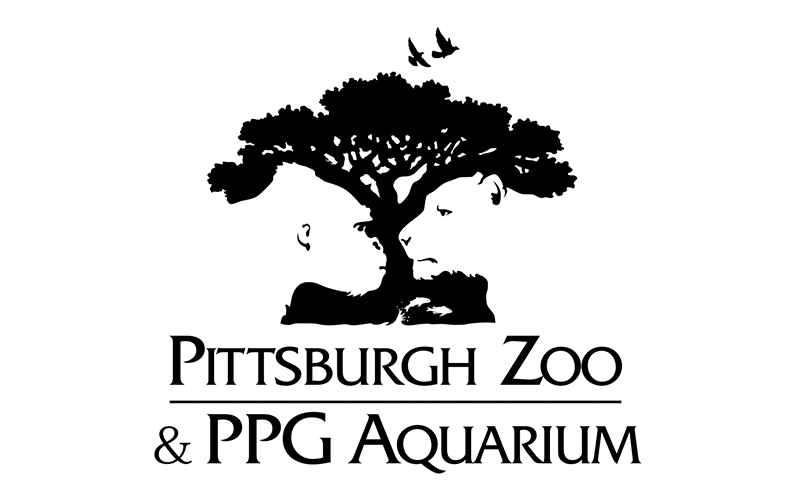 The Pittsburgh zoo logo consists of four animals hidden in a secret optical illusion. At first glance, you might notice a tree that appears to be the main focus of the logo.
However, if you look closely, you can see two animals: a gorilla on the left and a lioness on the right. When you look at the bottom part, you can see birds flying above the tree and fish jumping out of the water.
Try our negative space logo maker and create your concept if this sounds interesting to you.
Australia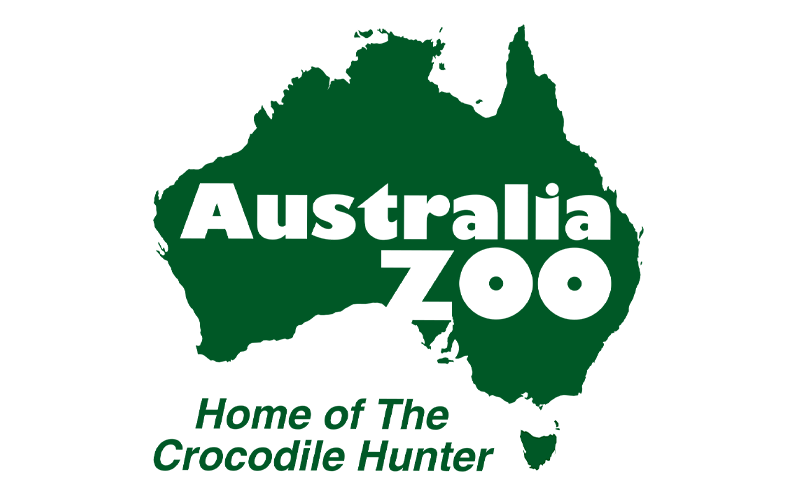 Australia Zoo started as a wildlife park home to native wildlife such as freshwater crocodiles, kangaroos, tiger snakes, and lace monitors. These animals are famously known to live in Australia, which answers why their logo boasts the island of Australia.
The founder of this zoo was an extraordinary wildlife rehabilitator skilled in taking care of injured and orphaned animals before returning them to the wild. The phrase "home of the crocodile hunter" on their logo was because the founders embarked on a crocodile rescue mission in the past years. The stamp showcases the zoo's mission: save one, save the species.
Bronx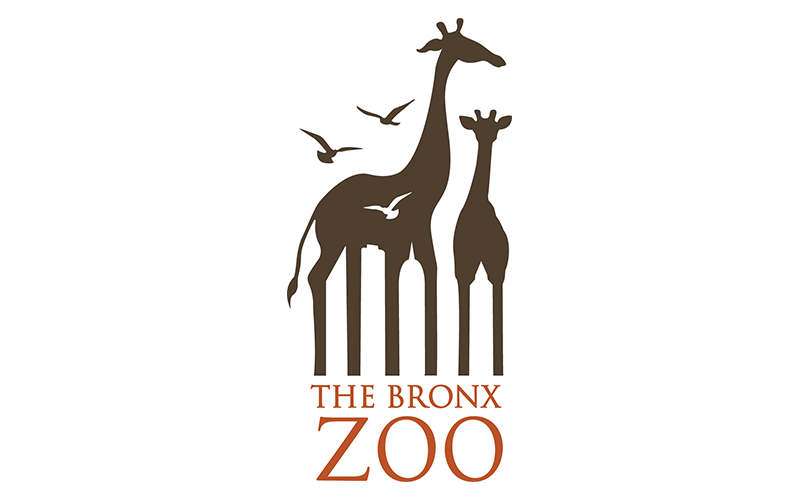 The Bronx zoo is famous for its large and diverse animal collections and award-winning exhibitions. This company has put a lot of thought and effort into its logos to pay homage to its roots.
At first glance, the Bronx zoo logo only features birds and two giraffes. But if you look closely between the legs of the giraffes, you'll see that it features the iconic buildings that fill the Manhattan skyline. The Bronx zoo logo pays homage to the zoo's home city.
Taronga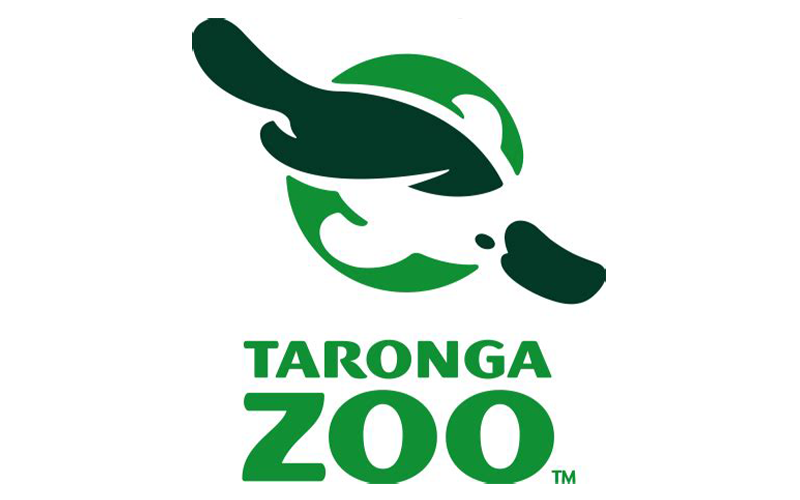 The Taronga zoo logo features the Platypus. It's a mascot logo design that represents the Taronga Conservation Society Australia and the state of NSW. This animal has swum the fresh waters of Eastern Australia and Tasmania for thousands of years.
This zoo believes that people and wildlife can share the planet; and that people are responsible for protecting the world's precious wildlife in this lifetime and future.
Maxi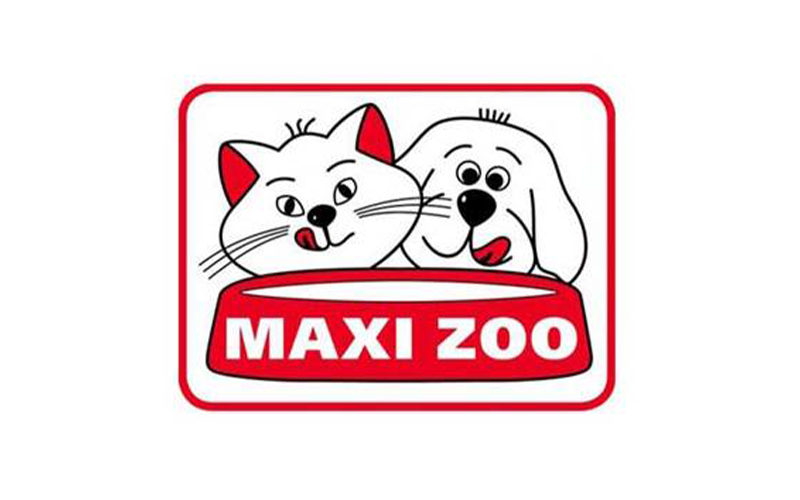 The Maxi zoo logo features pet logo designs of two of our favorite pets: a dog and a cat, waiting to drink from their bowl. This zoo is a specialty retailer for animal food and accessories and also offers exclusive brands and extensive consultations.
Edinburgh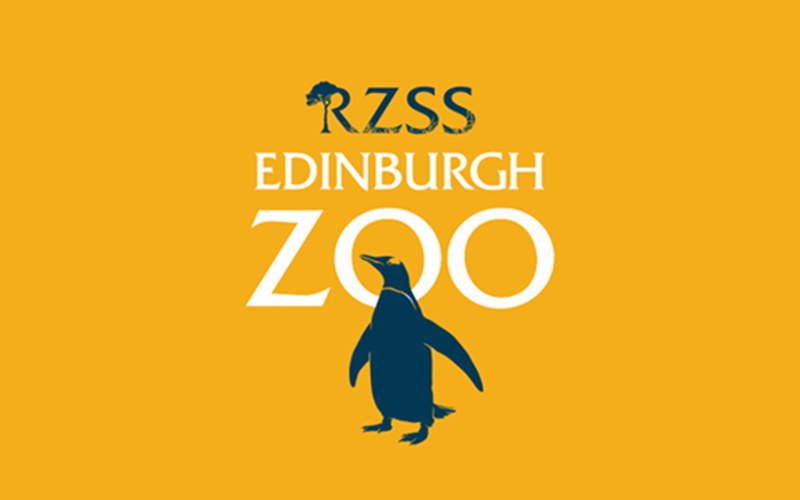 Edinburg zoo is famous for its penguin. So, it makes sense that Edinburgh's zoo logo features the king penguin – Sir Nils Olav.
This penguin is the most famous penguin of all. Aside from being a mascot to the Royal Norwegian Guard, he has also received the proud honor of being knighted under the orders of the King of Norway, King Harald V, in 2008.
Denver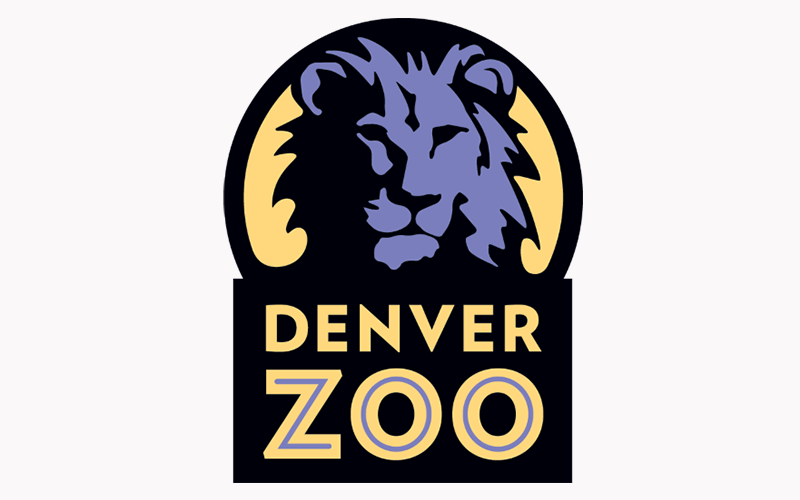 The Denver Zoo aims to provide communities with an intimate, inspiring, and informative first-hand encounter with the wonders of nature. Their logo features the king of the jungle on their logo, featured in a black and yellow color combination.
According to color psychology, black means power and prestige, which is good for business, and yellow means happiness, hope, optimism, and spontaneity. So when you combine them, their logo is given a whole new and powerful meaning.
Fort Worth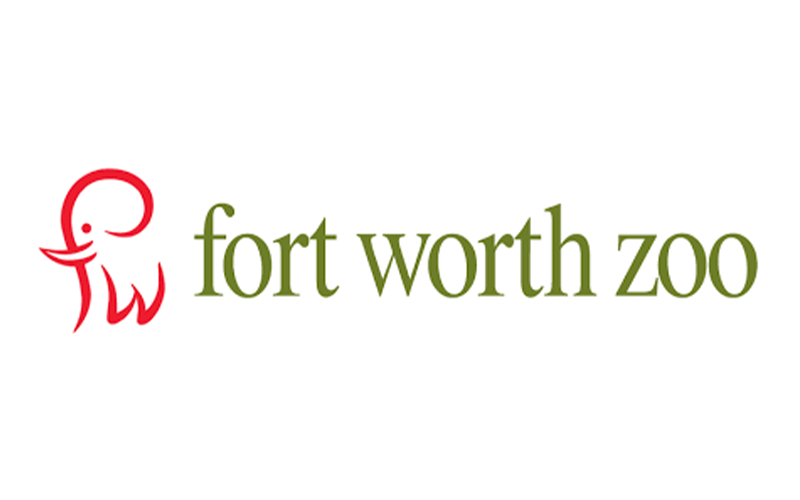 Home to nearly 7,000 animals and 500 species, the Fort Worth Zoo allows visitors to spend the day a fun full of education, recreation, and conservation.
The Fort Worth Zoo uses a creative version of an "f" and "w" to create an elephant, which works independently and is identifiable despite the tiny size. The logo is simple and whimsical and establishes the foundation for a strong visual identity for the zoo.
Chester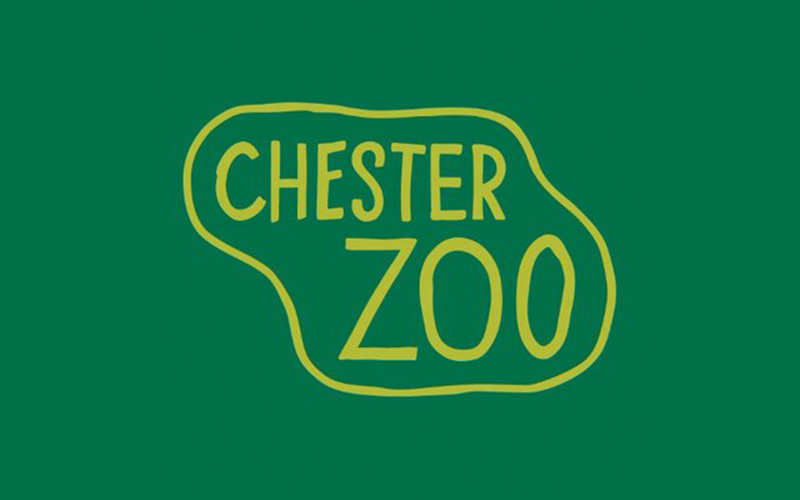 Chester Zoo was famous for being the first zoo in the United Kingdom to breed Asian elephants in captivity successfully. Chester is the most visited zoo in the UK and a conservation and education charity that aims to prevent extinction.
Chester Zoo logo follows an animated bubble-type logo. With its informal and creative branding, a wide range of interpretations has surrounded it.
Singapore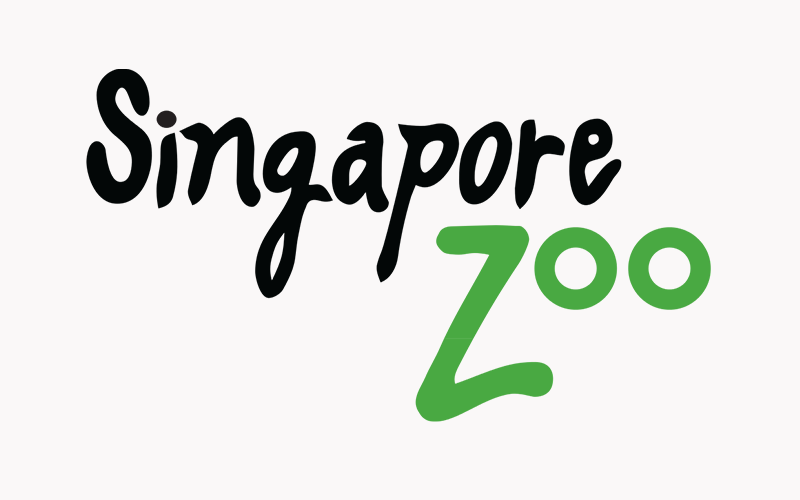 Famous for its world-leading free-ranging orangutan exhibit, the Singapore Zoo logo features an orangutan clinging to a vine. The logo dedicates special attention to the threatened primates and threatened southeast Asian chelonians.
The zoo adopts an "open concept" in which animals can explore in open enclosures landscaped to resemble the wildlife's natural habitats. It is also one of Singapore's designated centers for rescued wildlife.
London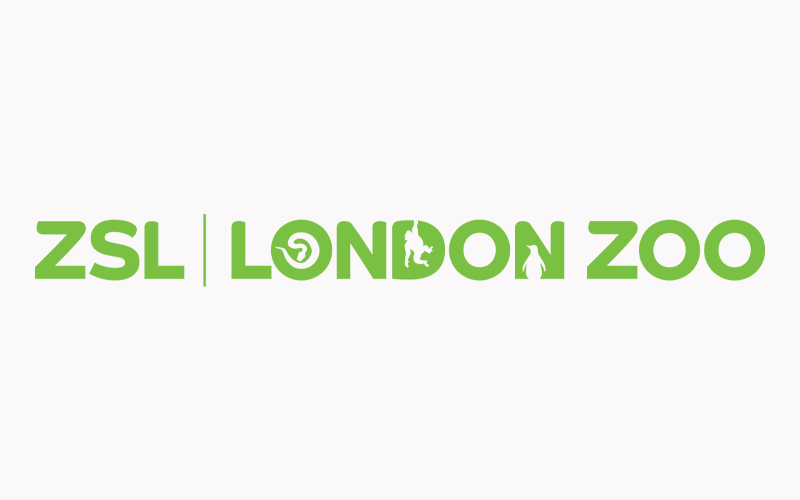 The ZSL London Zoo is the world's oldest scientific zoo. The London Zoo logo features a snake, monkey, and penguin for their design. The idea behind it was about getting closer to wildlife.
Cincinnati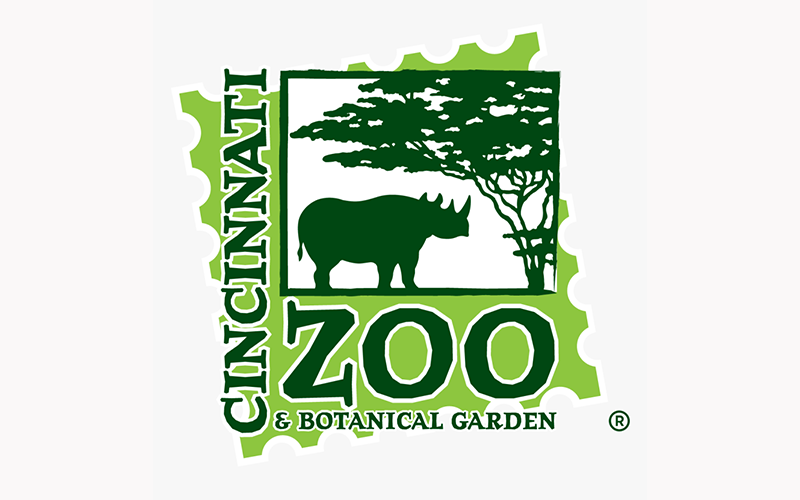 The Cincinnati Zoo logo is an image of a critically endangered black rhino for more than 100 years and a tree. The logo reflects their commitment to endangered species conservation and the work that they're doing to promote and protect the home of these animals.
Create Your Zoo Logo Now
That sums up our 16 famous Zoo logos around the world. Notice that the trend for these logos is that a detail/s pays homage to the zoo's history.
Often, we see a lot of zoo logos containing certain animals without knowing the story behind them. In any brand, it's essential to have a design that truly showcases your brand's services and goals.
Let us help you. All you have to do is fill out your business name in our logo maker and choose from our thousands of logo templates, Instagram post templates, business card templates, and more.
You can edit it however you want and be proud of it. With our logo maker, bring your creative ideas to life!
Start creating your design now!
Read More on Animal Logos Here: