23 Swimming Pool Business Card Ideas for Clubs and Companies
Reading Time:
6
minutes


Have you found the perfect pool logo for your company? The next step you need to take is to create a swimming business card design that you can use to share your contact information with your customers and investors.
This article features design ideas that you can take inspiration from. This way, you'll have plenty of ideas when you're creating one yourself.
Any small business needs to have a visually striking design regarding professional business cards. It will give you the chance to reinforce your brand identity, and at the same time, it serves an essential function of informing your audience about your business.
Brands have numerous ways to take a spin on professional business card designs. But here are some of the best ideas that you can use to create a water-inspired business card.
This collection features a bounty of ideas that different businesses in the swimming pool industry can use. We have cleaning business cards to builder business cards. Learn about them in this overview.
Providing repair services to people requires a lot of trust. You need to show your professional attributes to let people know that they are putting their pool in capable hands.
One way that you can show this on your card is by adding color. This element shapes the way you are perceived by your audience. You can use color psychology to choose the best colors that match your brand personality. But colors white and blue are great for creating an innovative image.
Browse more concepts you'll love in this list.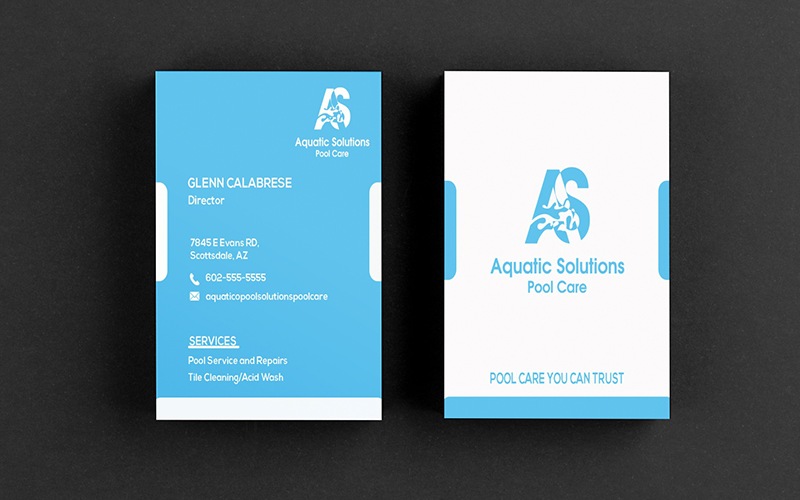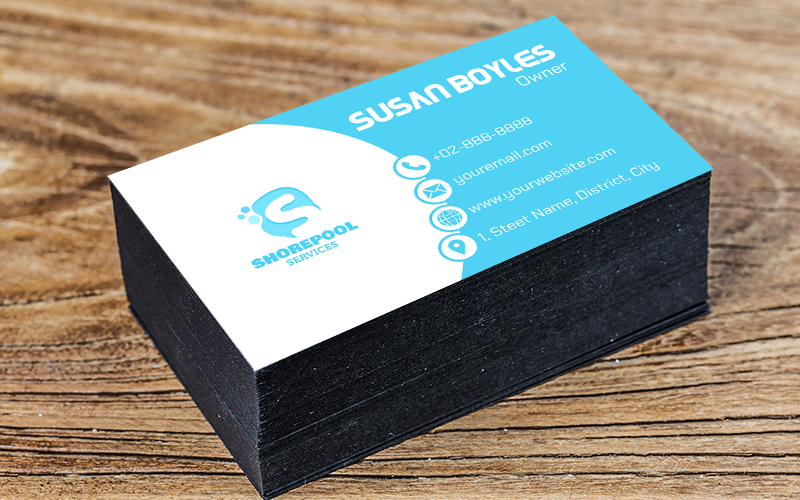 Letter S Soap Business Card by BrandCrowd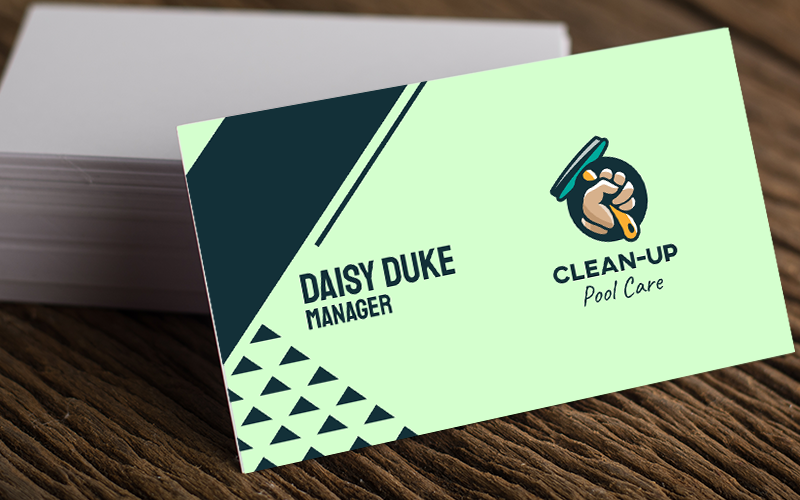 Maintenance Cleaning Services Business Card by BrandCrowd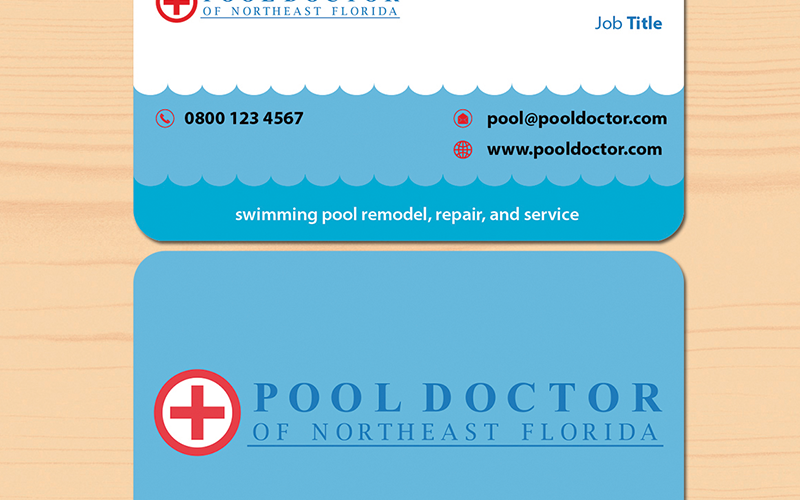 pool doctor by stephenthiongo91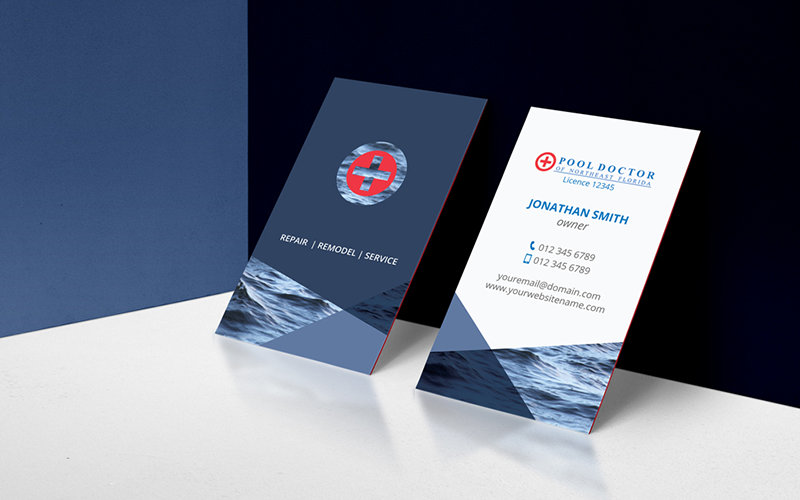 pool doctor of northeast florida by JK18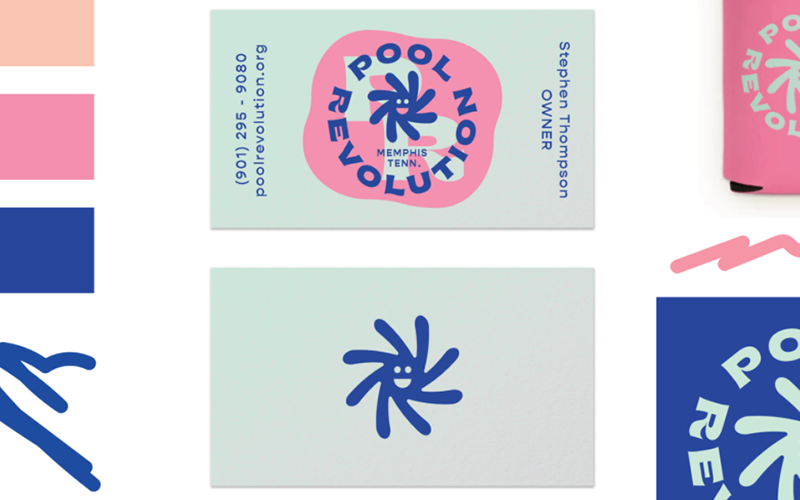 Pool Revolution biz card by Titus Smith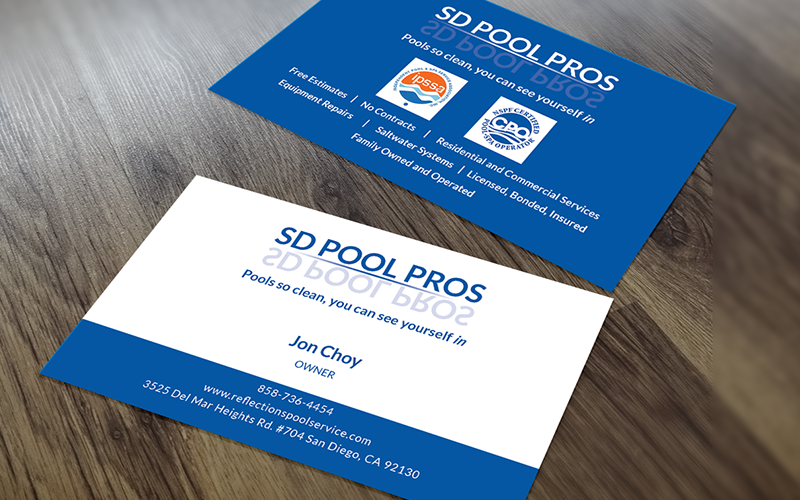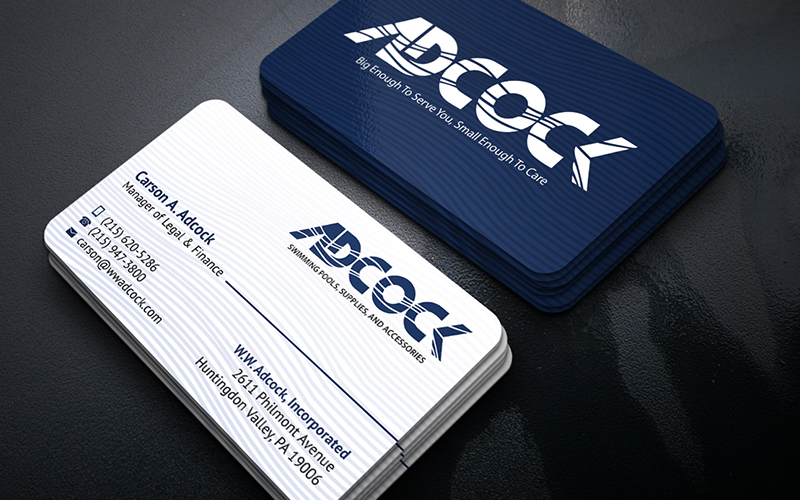 Swimming Pool Supply Company Business Cards by JK18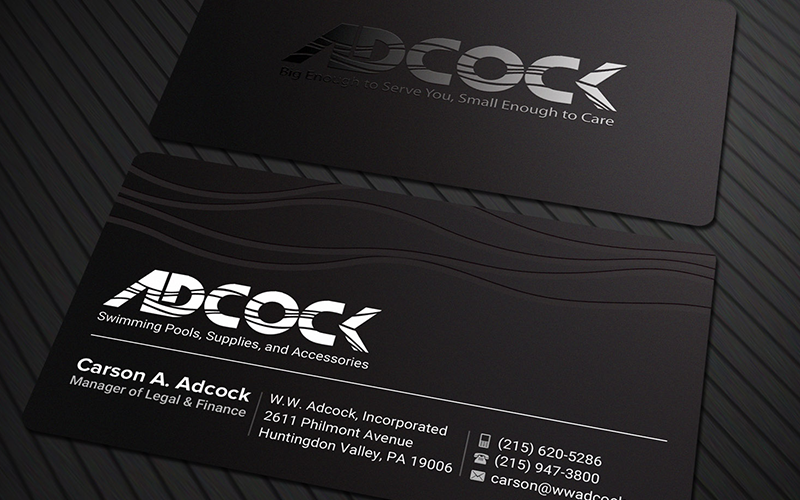 Unique Business Card Design by Sandaruwan
Pro tip: Be original
It's essential to make sure that you have an original design. A card that looks too similar to your competitors may confuse your audience. It may even lessen the impact of your brand collateral. Having a distinct design will let you avoid this. If you're using a business card template, make sure that you personalize it and make it more unique.
Become a business that your community can trust when it comes to pool designing and building with a business card that embodies your services. The section also has great ideas for pool clubs and other related businesses.
One of the crucial aspects when it comes to design is typography. You want to make sure that you have easy-to-read text that won't confuse your card recipients.
Atop of this, it can also be another way for you to express your brand. It's an element that has a significant impact on your image. For example, if your brand has a modern personality, you can use sans serif fonts to look trendy.
Find more resort business card ideas in this section.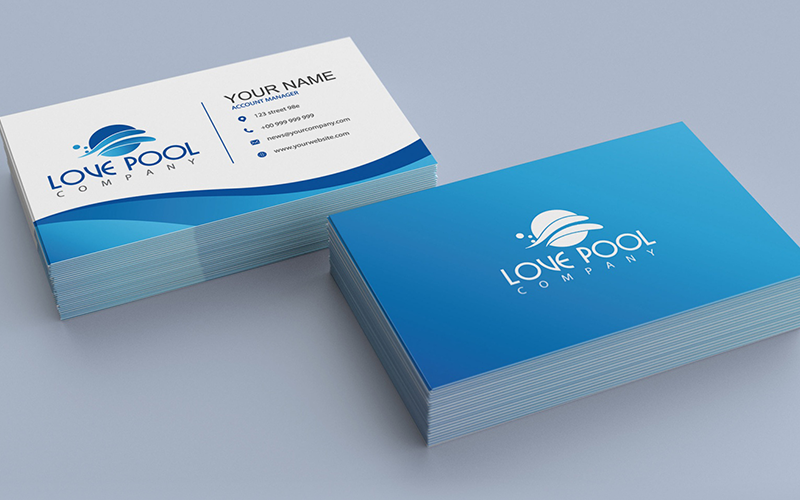 Business card design by Sameh Radwan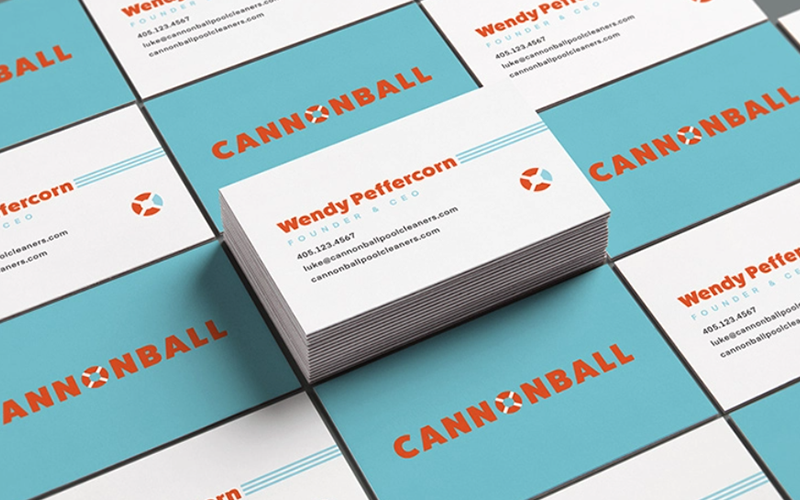 Cannonball Business Cards by Luke Southern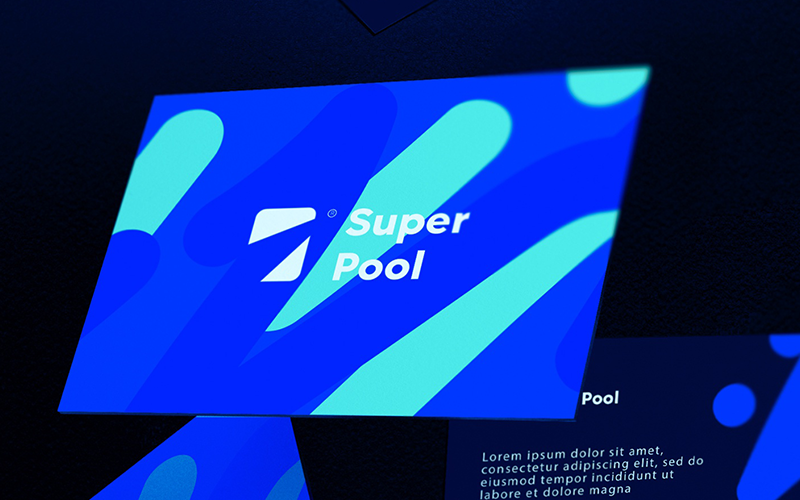 Card Business by Hamza oblouch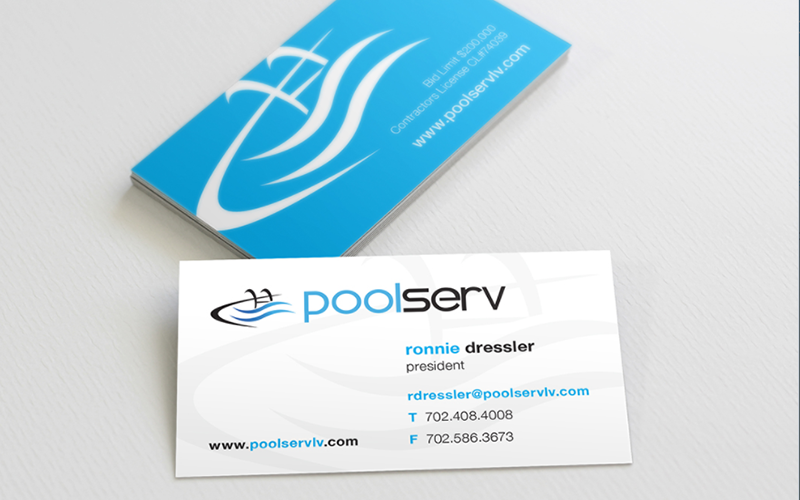 High end swimming pool service by benlee.design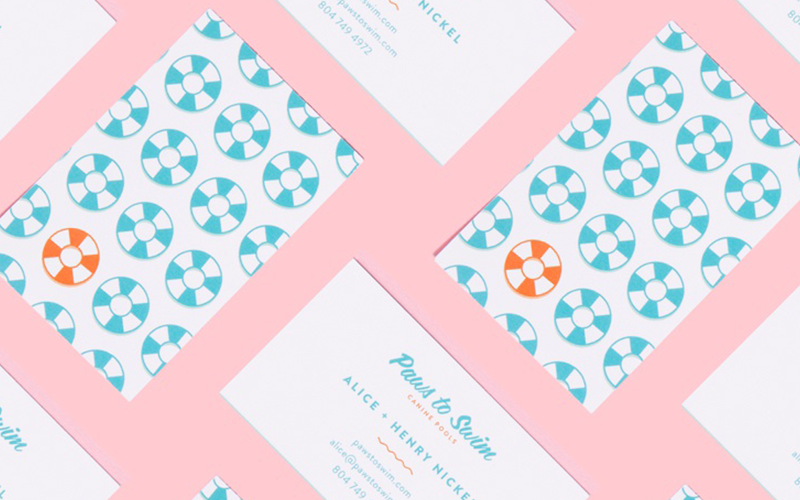 Paws To Swim business card by Cobble Hill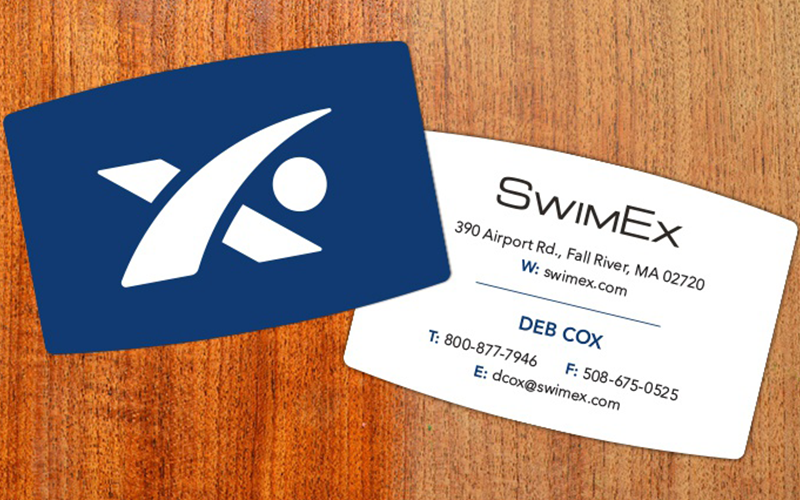 SwimEx Business Card by Mike Camera for figmints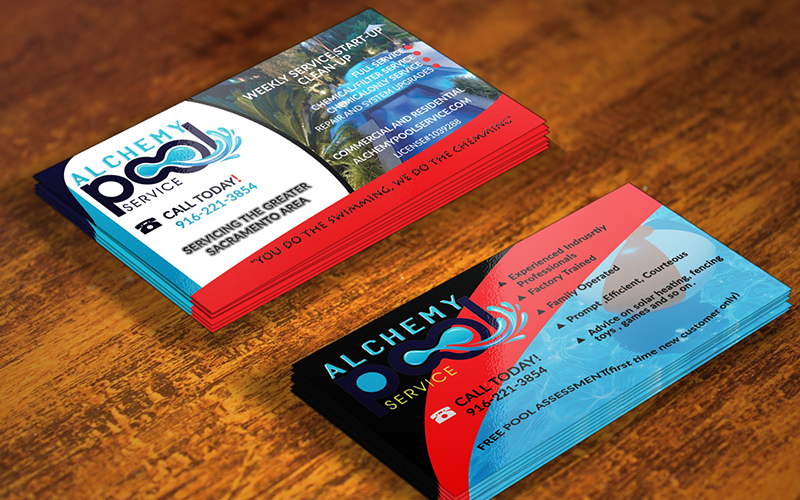 Swimming Pool Business Card by Muhammad Mahbubul Alam
Pro tip: Keep it simple
The last thing you want to do is bombard your card with unnecessary design elements. It can oversaturate it and make it hard to read. Keeping simplicity in mind helps you avoid adding visual noise, retaining the impact of your card.
If your company offers services for cleaning, this section will give you the best designs to choose from. It features professional concepts that you can use to gain the trust of your customers.
Introducing illustrations of people cleaning a pool holding a skimmer net or other tools you use for your services into your card is an easy way to let them know about your specialty.
However, you can go for less distracting elements to create a striking design. You could add waves, water, accent lines for a subtle look.
Check out more ideas below.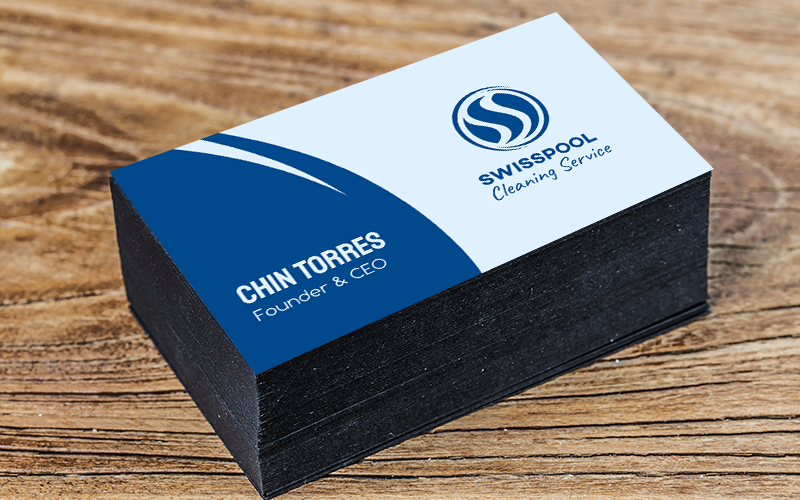 Blue Swirly Letter S Business Card by BrandCrowd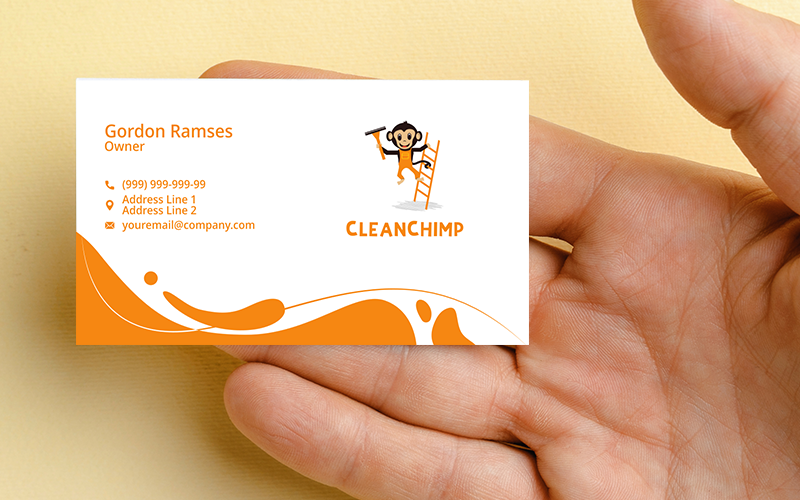 Ladder & Monkey Cartoon Business Card by BrandCrowd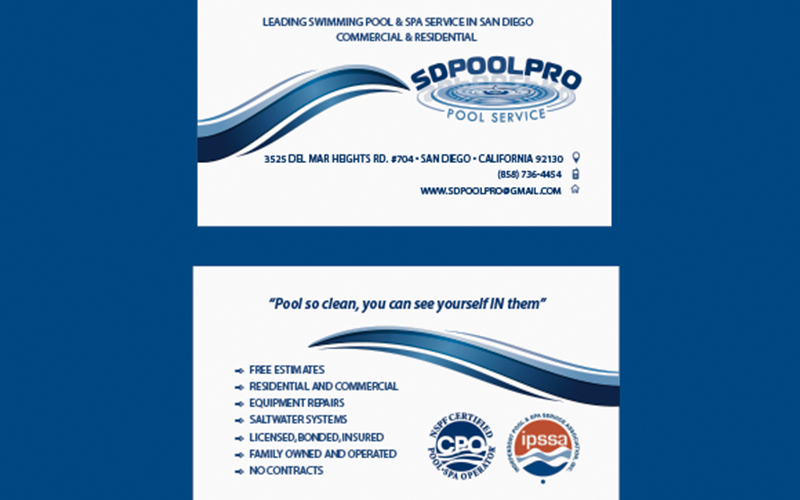 Pool Service business card by Grace A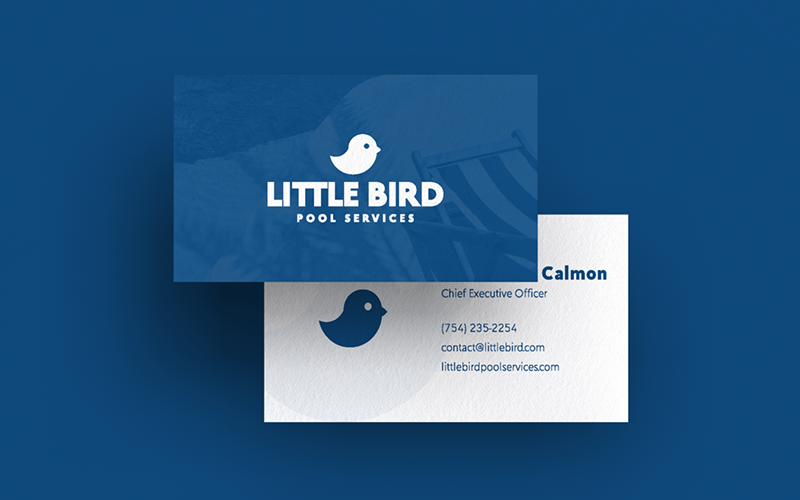 Pool Services Business Card by Yuri Figueiredo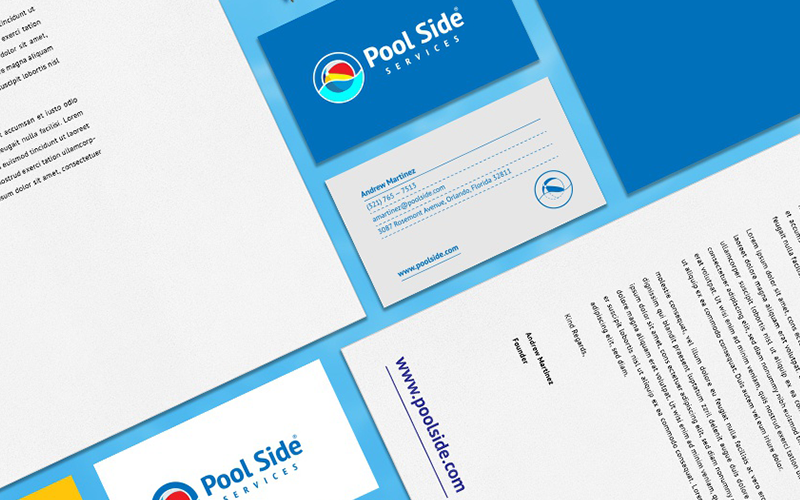 Pool Side Services branding by Michael Jimenez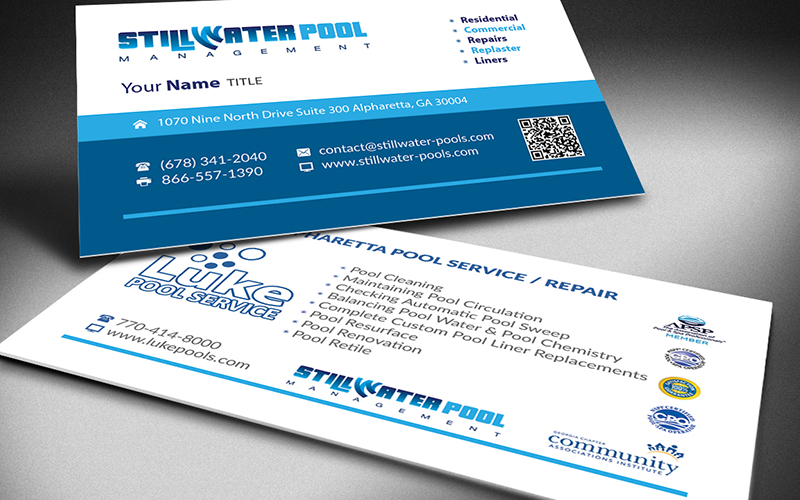 Serious, Pool Service business card by Selda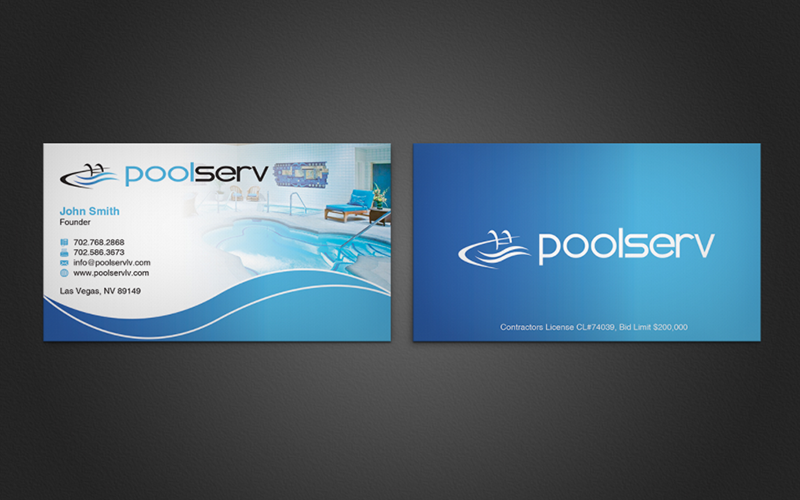 swimming pool service by upwork
Pro tip: Add borders
Getting a crisp outline is possible with a border. This will give more visual emphasis to your card and add a decorative touch to it at the same time. You could use a hard-line or patterns for this.
Conclusion
Feeling ready to take the dive and source a business card design? Take a look at these options below.
Starting a business card design contest will give you the chance to choose the best design from a pool of submissions. DesignCrowd is a platform that allows you to do this. It connects you with freelance graphic designers that can give you up to 50 unique designs to choose from. You can also use this for logo design, flyer design, and more.
Or you can take matters into your own hands with the BrandCrowd business card maker. Browse various calling cards in its library and get inspired. Once you've found the perfect design, you can use the editor to add your logo, tweak design elements, and make it match your brand perfectly in record time. You can also use it to make Facebook ads, Instagram posts, and more. Try it right here.
Read more articles about design and inspiration below: