25 Comedy Logos to Tickle Your Funny Bone
Reading Time:
6
minutes


Discover comedy logos fit for brands with a sense of humor. The designs are great for making a distinct identity in a serious market.
There's a number of ways for you to show your sense of humor to the audience. The funny logos in this collection will help you achieve that with the use of visual communication. Each design gives brands the power to impress their audience at first glance.
It's important to have a remarkable design as a business. This is, after all, the image that your audience will associate with your content or service.
Peep at the overview of logos that are waiting for you in this list.
Dreaming of becoming a standup comedian that is just as iconic as Patton Oswalt or Robin Williams? Start by developing your brand with a standup logo.
You want to give the audience something to remember when you're on stage. Plus, you can also use this for your social media accounts and website, letting you present your brand in a consistent way.
One thing that you can do to create a comedian logo is to feature an illustration of yourself and use that vector as the focal point of your design.
However, you may opt for other illustrations featuring microphones, show curtains, clowns, smiling faces, and more. This will let you communicate to the audience that your brand is involved in performing and entertaining.
Take a look at more ideas below.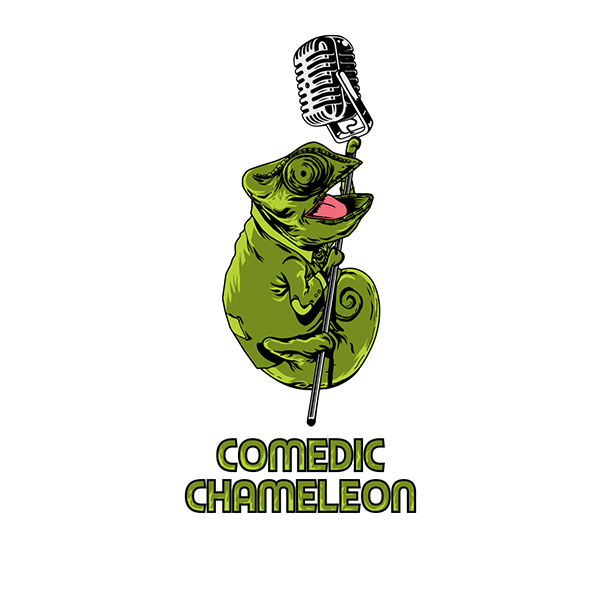 Comedic Chameleon by cahayafatimah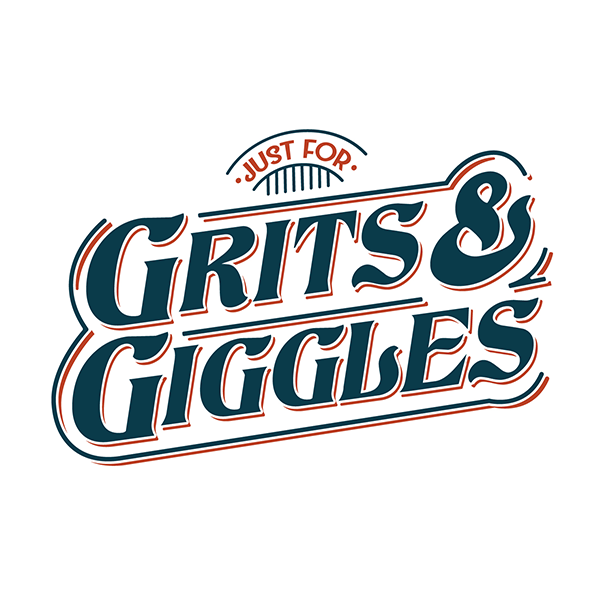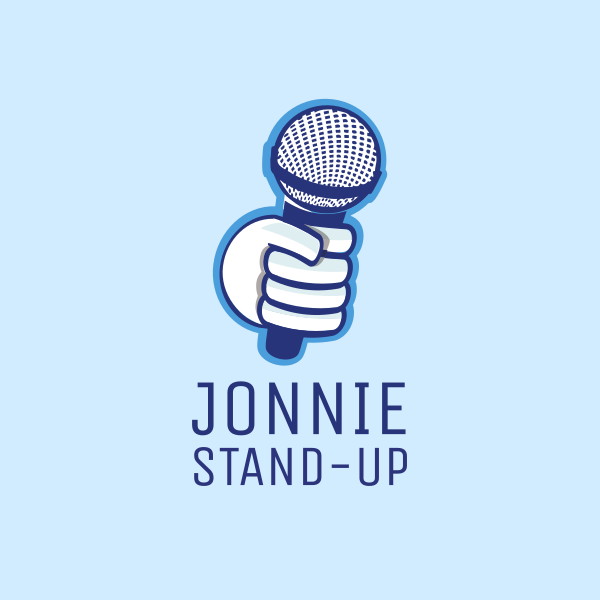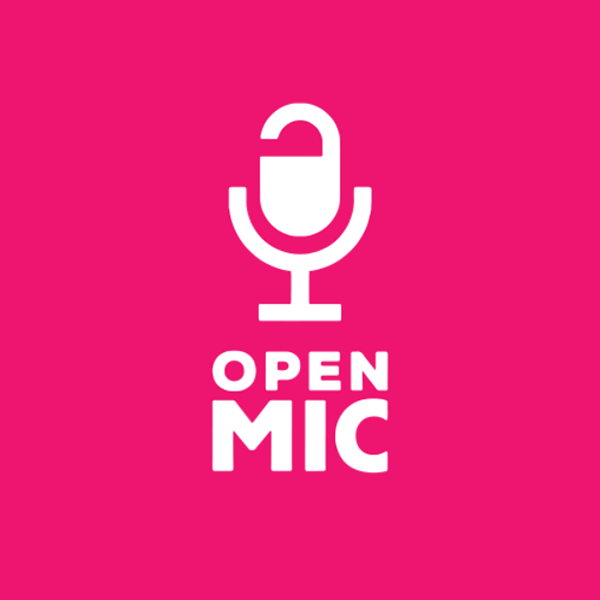 Open Mic Logo Animation by Slavisa Dujkovic | logo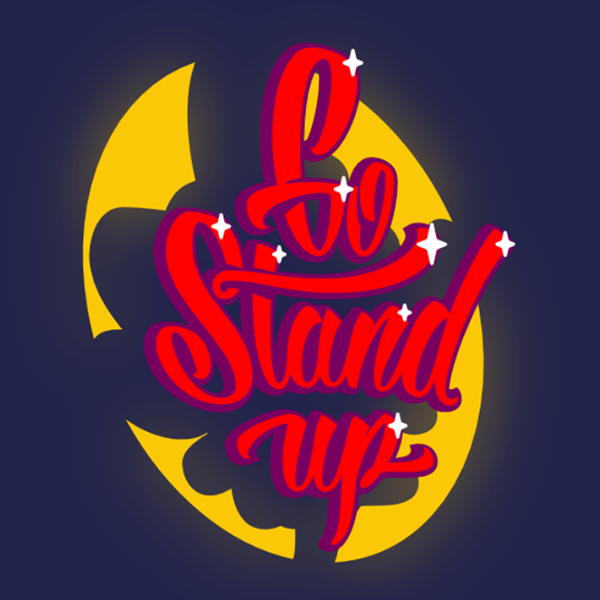 New Logo Gostandup.ru by Denis Pushkar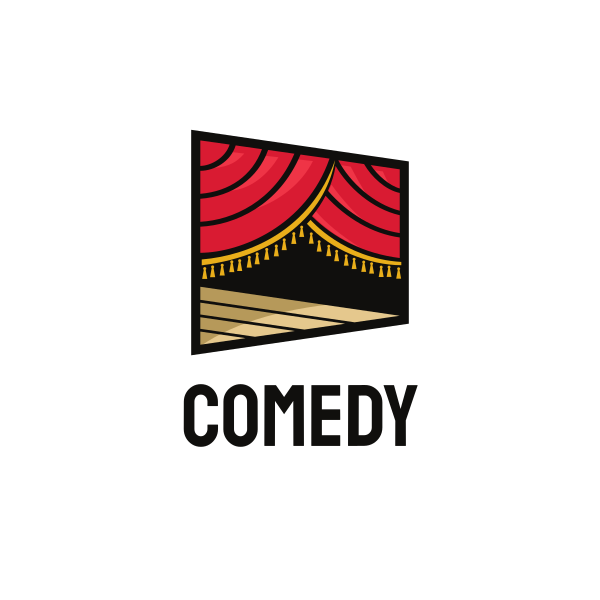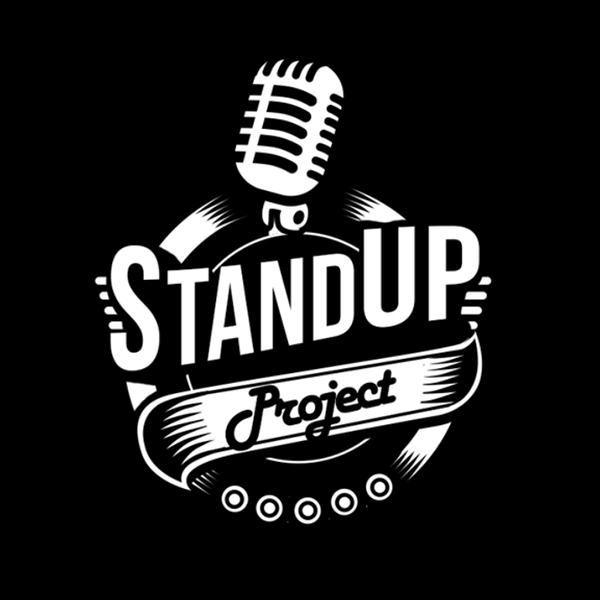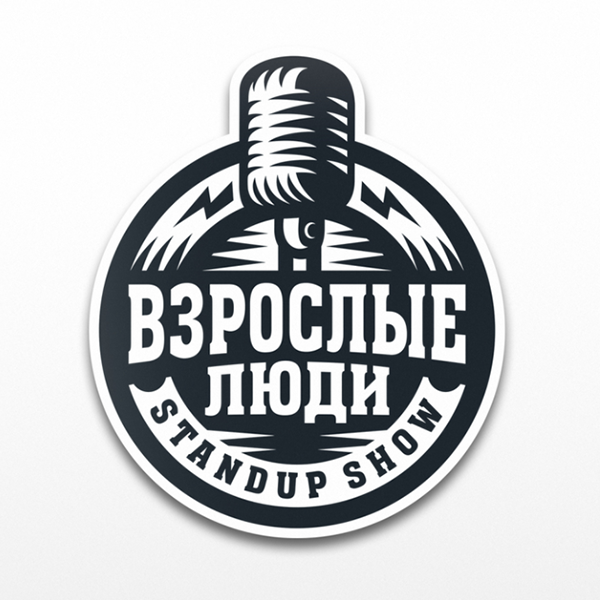 Взрослые Люди (Adults) by Dmitry Krino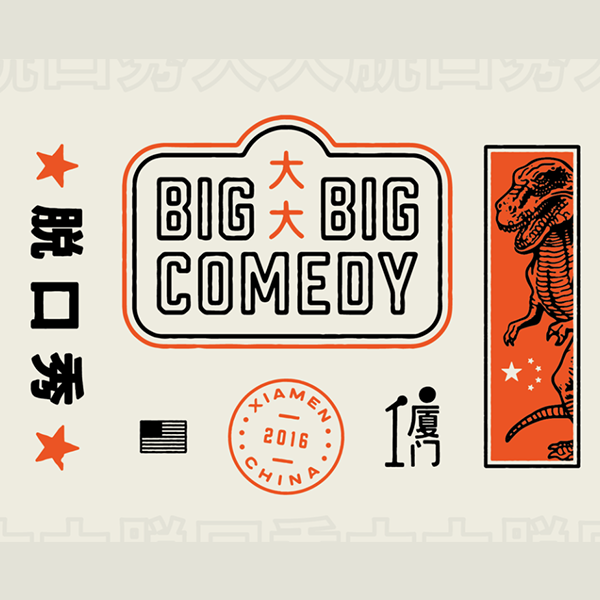 大大脱口秀 BIG BIG TALK SHOW by Bryan Butler
Pro tip: Add a frame
Regardless if you have a text logo or an illustration logo, you want to make sure that it pops. Putting it inside a frame will allow it to stand out. This element provides visual prominence that will make your design easier to apply to different collaterals such as web design and business cards.
A logo is important for any brand that offers content especially for those who are planning to start a comedy series or a comedy YouTube channel.
It may be challenging for some brands to pick a symbol that will symbolize their content. But symbols like play buttons and laughing characters are a good way to represent your specialty.
Text logos are also another option. This type of design is versatile and easily fits any brand. Plus, it works no matter where you are from. Typography empowers you to create a design using your own language such as Japanese or Telugu comedy logos to target a specific audience.
You can try this design for your show logo to achieve a straightforward look. The key to finding the right typography logo is by figuring out which font works best for you. Serif fonts or letters with a tailed element at the end are best for professional brands.
On the other hand, sans serif fonts or letters that don't have a tailed element at the end. This makes it ideal for modern or laidback brands.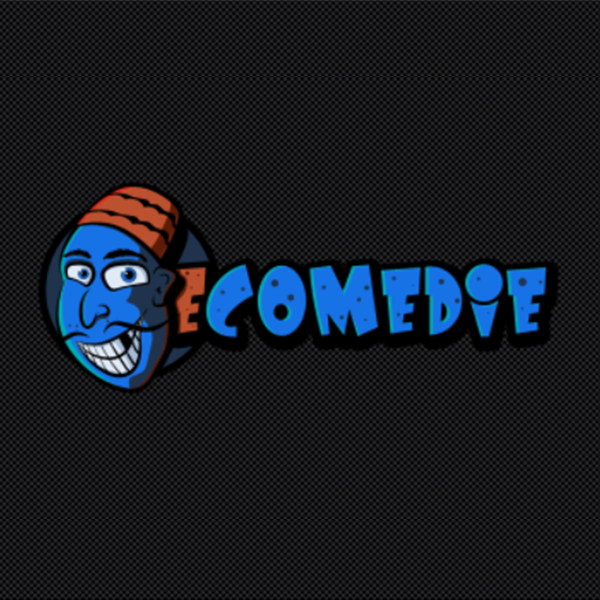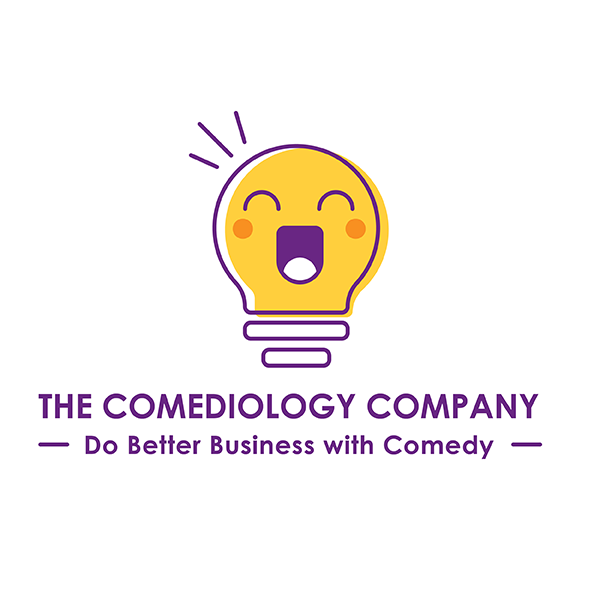 Elegant, Company Business Consultant Logo Design by joshsel3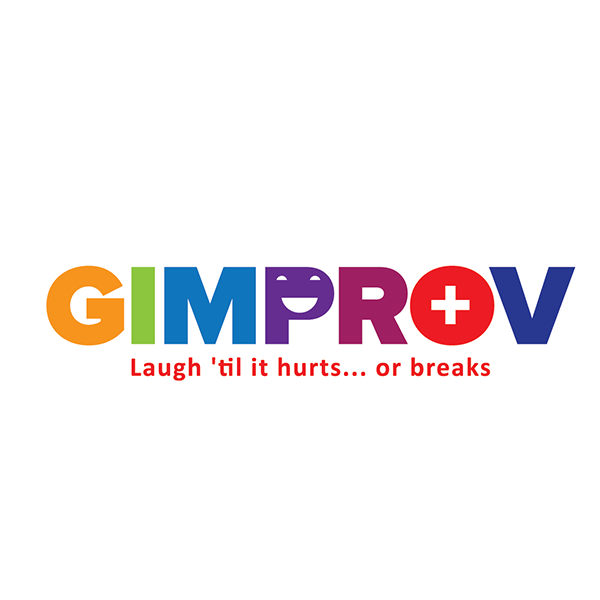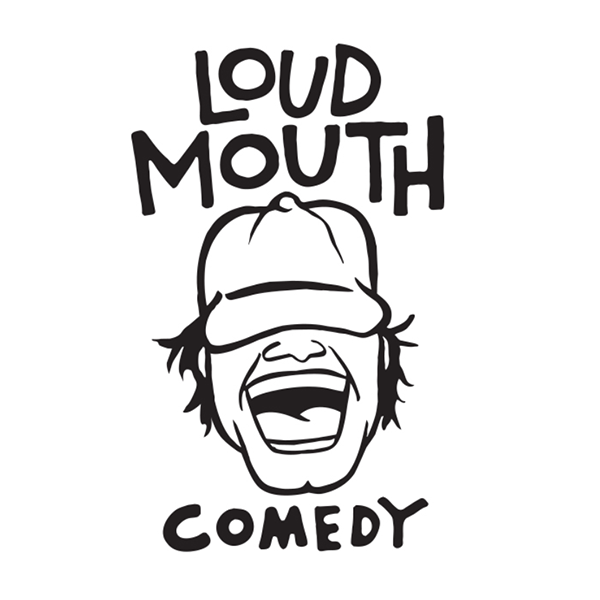 Loud Mouth Comedy Logo by Jay Smith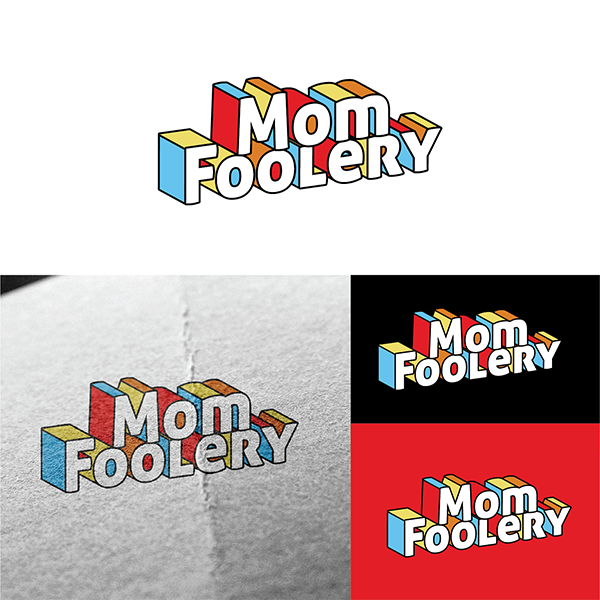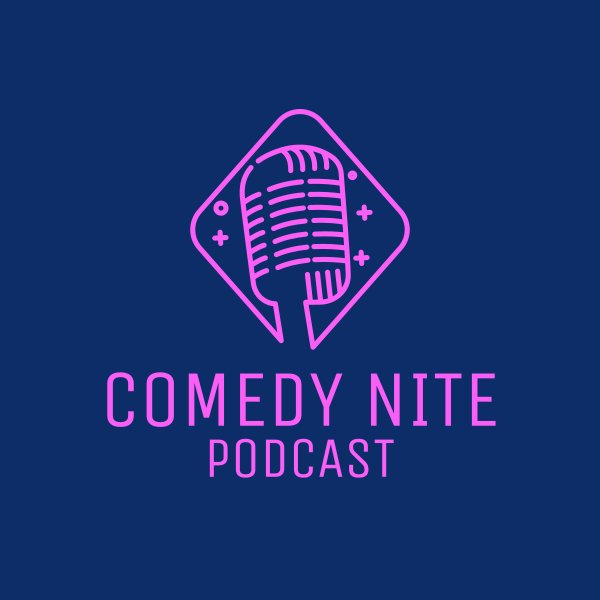 Neon Vintage Microphone by JimjemR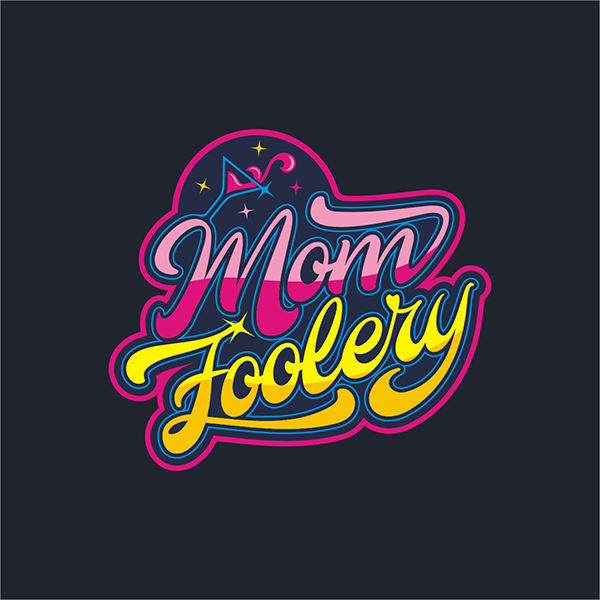 Playful, Colorful Entertainment Industry Logo Design by Ashani Bhattacharya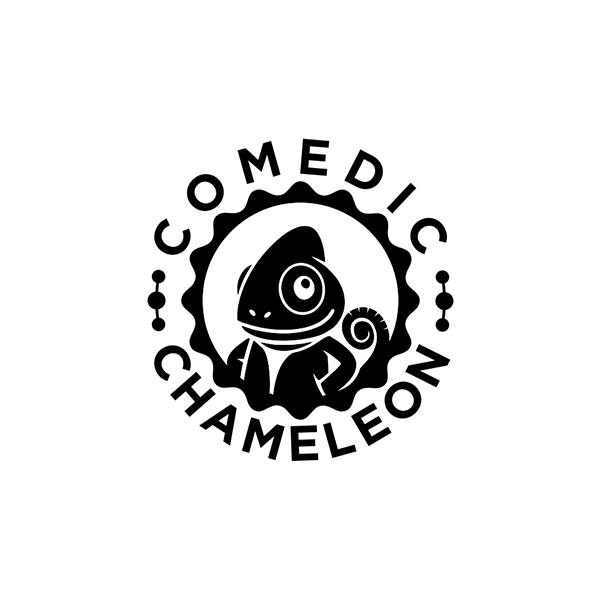 Playful, Feature Logo Design by rahman.walker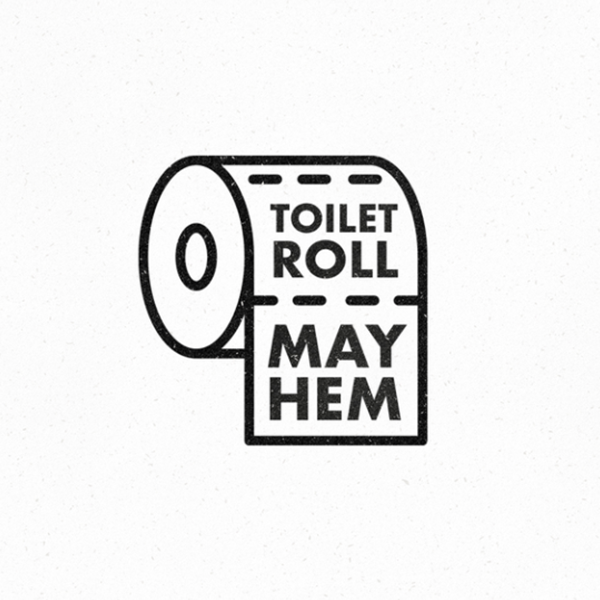 TOILET ROLL MAYHEM 🚽 by MadeByStudioJQ
Pro tip: Start your design in black and white
Using monochrome colors in the early parts of your design lets you concentrate on commonly overlooked elements such as composition, lines, and silhouettes. This allows you to come up with a logo that doesn't rely on color to shine.
It is typical to see bar logos with bright brand logos and an illustration of their niche. For example, wine bar logos have vectors of wine glasses and bottles on their design.
As a comedy club, you want to make sure that you depict your niche in your logo. But you also wanna do this in a way that can be eye-catching and easy to see in the dark.
Try making a bright design featuring vanity bulb mirrors that will highlight your brand name and add a Hollywood touch to your brand identity. Using a neon logo is also a great choice for a light-inspired design.
Whichever design you choose, you can add depth by incorporating colors. You could even try using color psychology to give people an idea of what traits your brand possesses. For example, you can use red to communicate passion or yellow to represent joyfulness.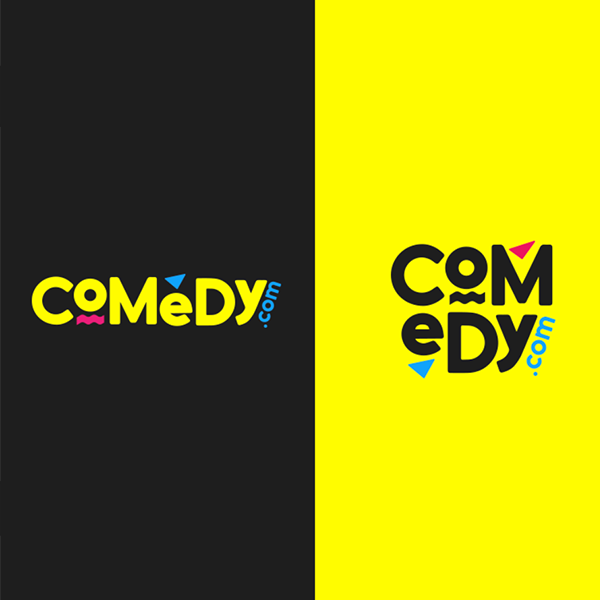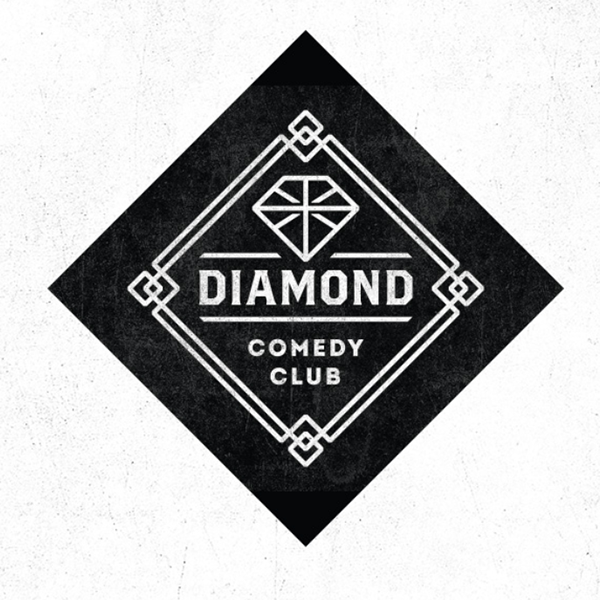 Diamond Comedy Club Logo by Mathias Temmen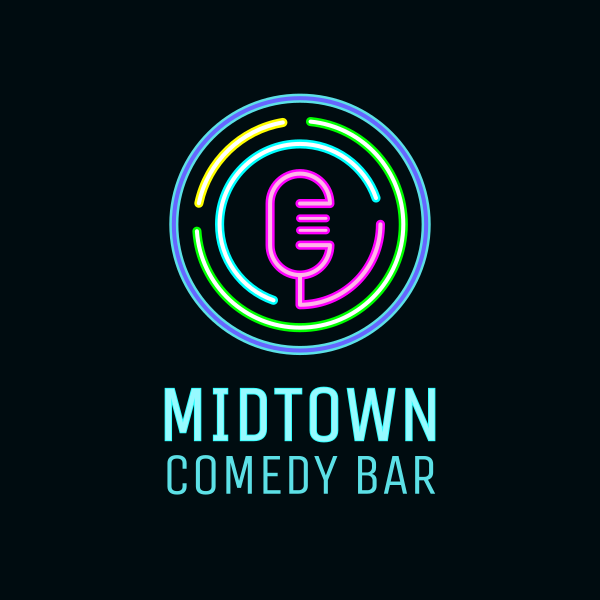 Glowing Neon Microphone by town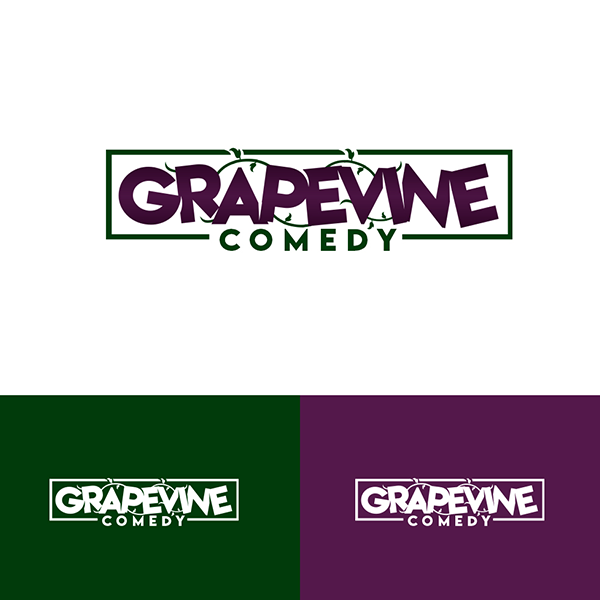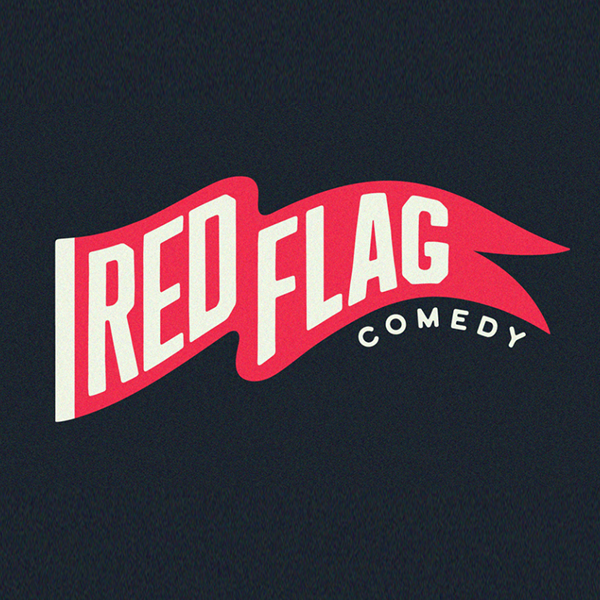 Red Flag Comedy Logo by Ross Shafer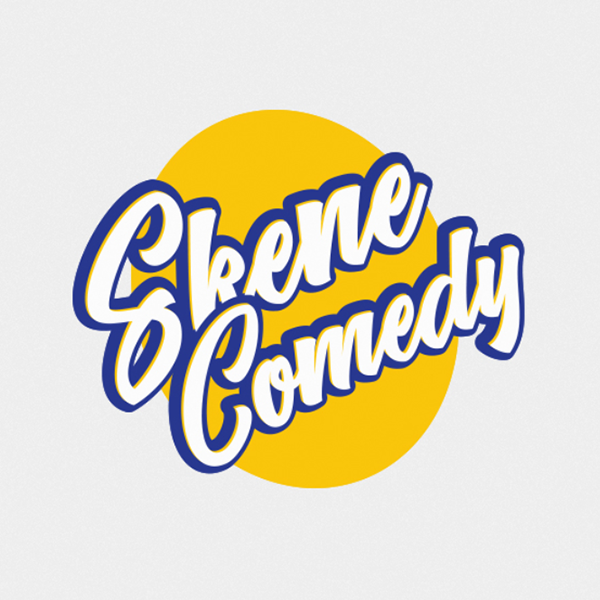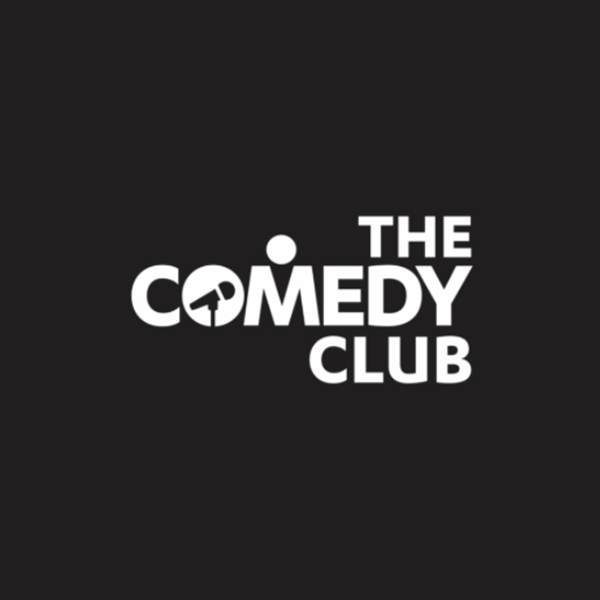 THE COMEDY CLUB by dochita cristi
Pro tip: Ask for feedback
Before you download comedy logos to use for your brand, it helps to ask for logo critique from either your friends, business partners, or the internet. Doing this helps you identify the points you have to improve in the design. This way, you can improve those weaknesses before you introduce the design to the public.
Conclusion
Set the right impression when the audience sees your logo. This will allow you to grow brand recognition and foster customer loyalty.
Find the right design for your brand on DesignCrowd. The crowdsourcing platform lets you run logo design contests and work with a community of designers. They'll submit design proposals that you can choose from. Get your ideal design in your inbox today.
The BrandCrowd logo maker is a tool built for people looking to DIY. This is an option for those working with a humble budget and who wish to generate a comedy logo vector in minutes. You'll get access to a library of designs for different niches like bar logos, entertainment logos, and more. Try it here.
Read more articles on design and inspiration right here: