30 Hairstylist Business Card Ideas for Beauty Brands
Reading Time:
7
minutes


Any hairstylist needs a business card like they need a good pair of shears. We created a list of hairstylist business card designs that you can use for your daily operations to make sure that you always look your best.
This piece of paper is an informative tool that allows you to grow brand awareness while informing people how they can reach your brand. It's the perfect tool for creating an impressive first impression. Salons and stylists know how important it is to stand out in a competitive landscape like personal care, as this market is expected to reach $488.9 billion by 2025.
This list features great designs to match any brand in this industry. You'll find feminine business cards, masculine business cards, and beauty brand business cards, among others below. Check out the range of designs you can expect to see in this list.
Are you a jack of all trades? A salon business card will help your clients keep your information when they need you, like their big wedding day or a formal event. It will let people know that you're capable of transforming not only their hair but their face as well.
When creating a beauty salon business card, you want to make sure that you include your brand logo, essential information, and attention-grabbing details. You could also add other ornaments to create an arresting design. Illustrations of scissors, combs, long locks, and more make great additions to any salon design.
But you have to be careful about adding too many details as this may result in visual clutter.
Find more hair stylist business cards examples below.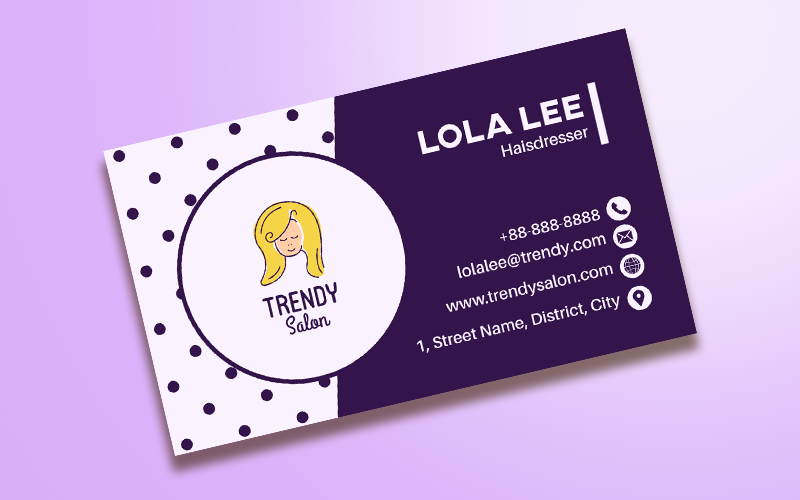 Blonde Hair Salon Business Card by BrandCrowd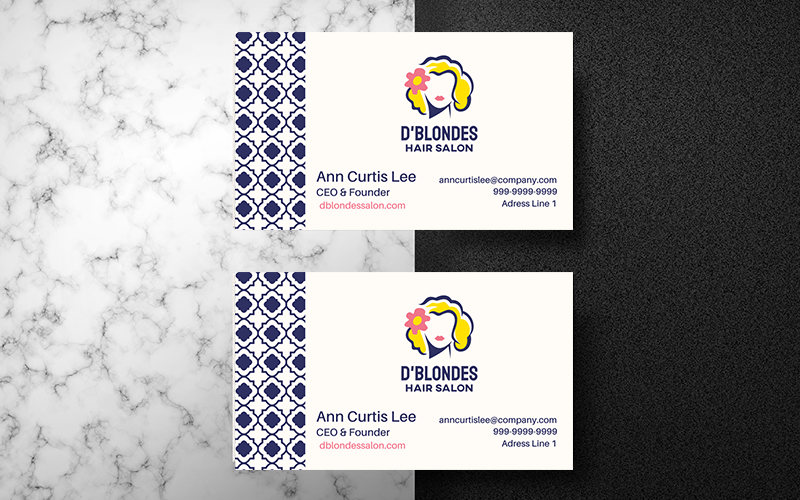 Blonde Hair Salon Business Card by BrandCrowd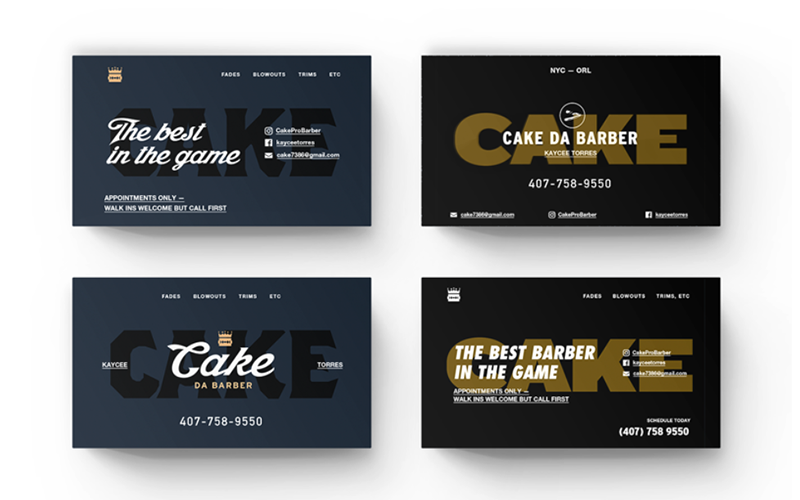 cake da barber by Christopher Reath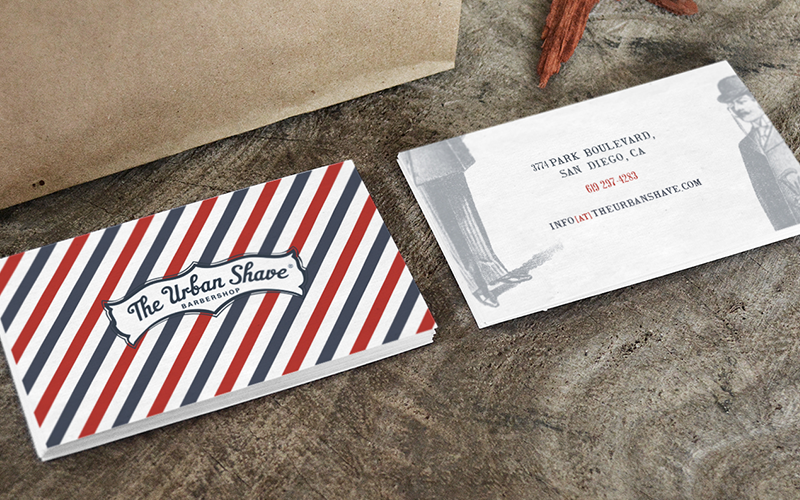 Masculine, Barber Barber Business Card Design by betiobca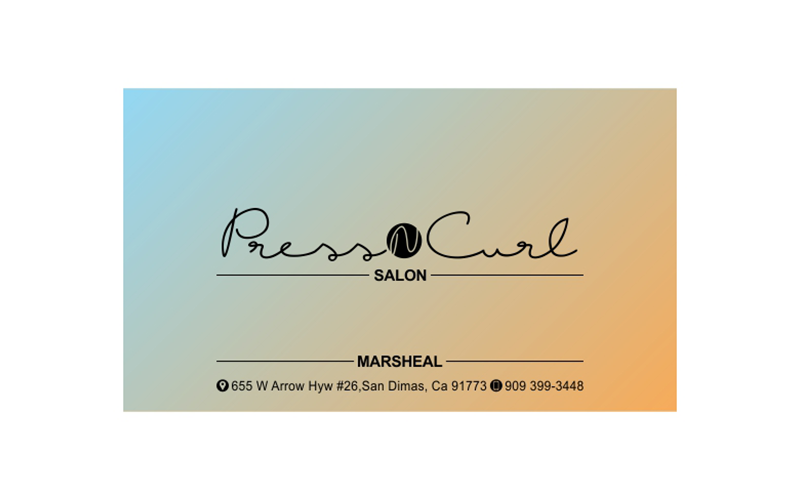 Press N'Curl Salon by creativeride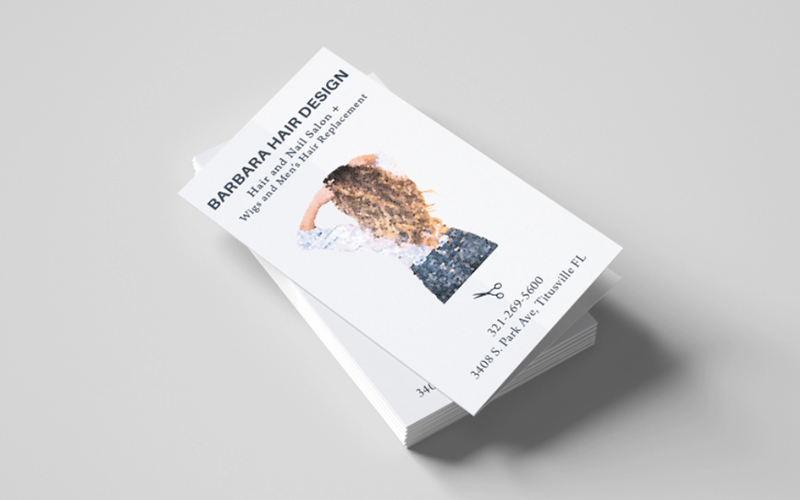 Salon Business Cards by Aleah Fortenbery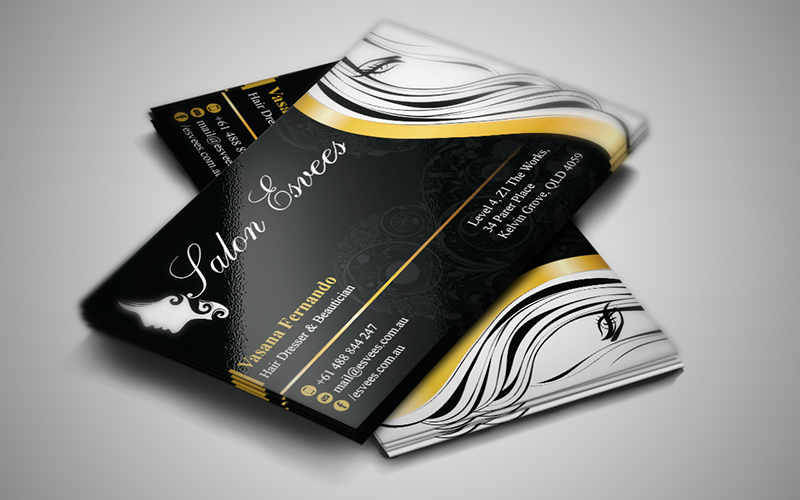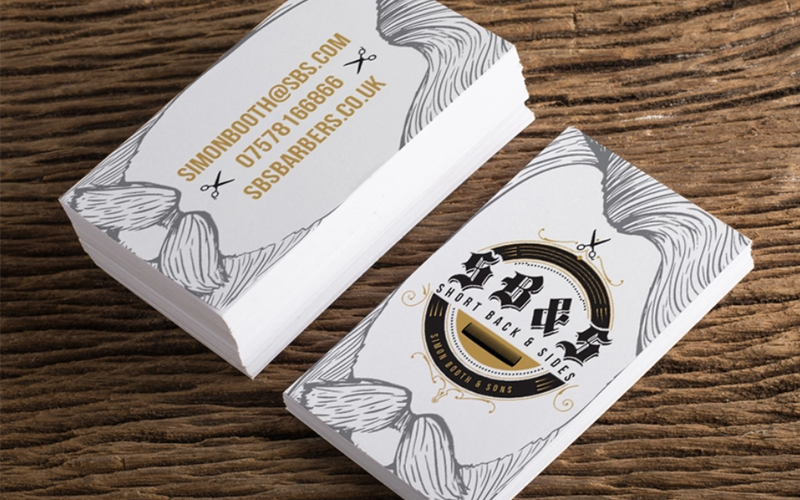 SB&S Barbers Business Cards by Thomas Nelson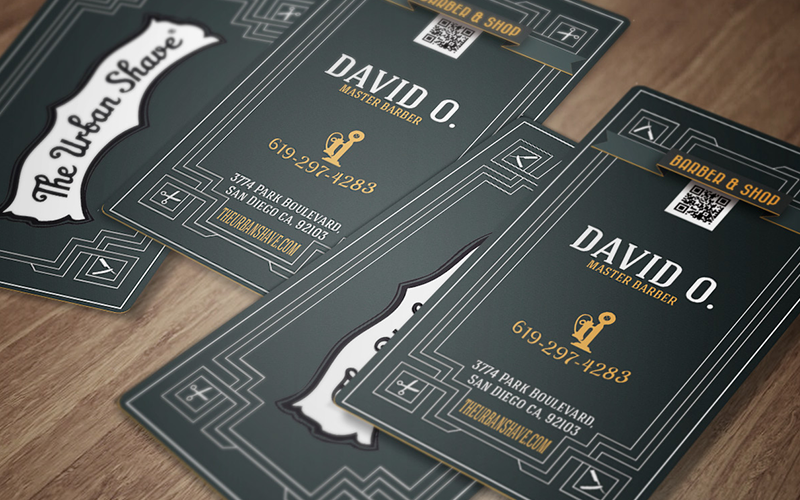 The Urban Shave biz card design by Hendrik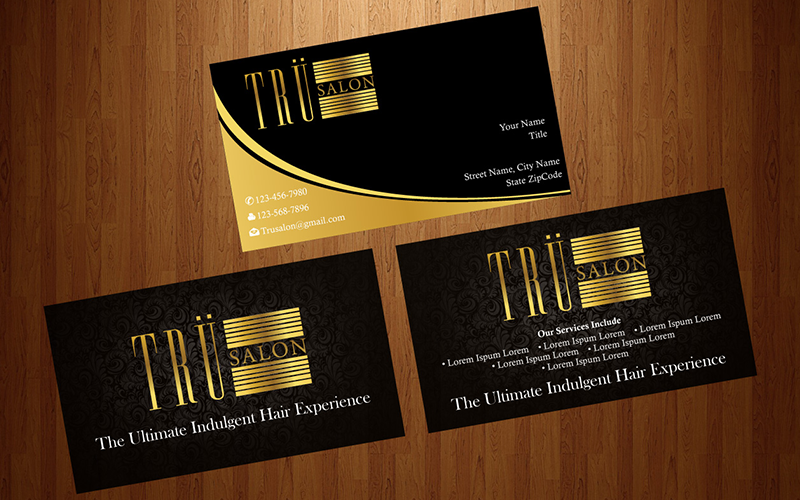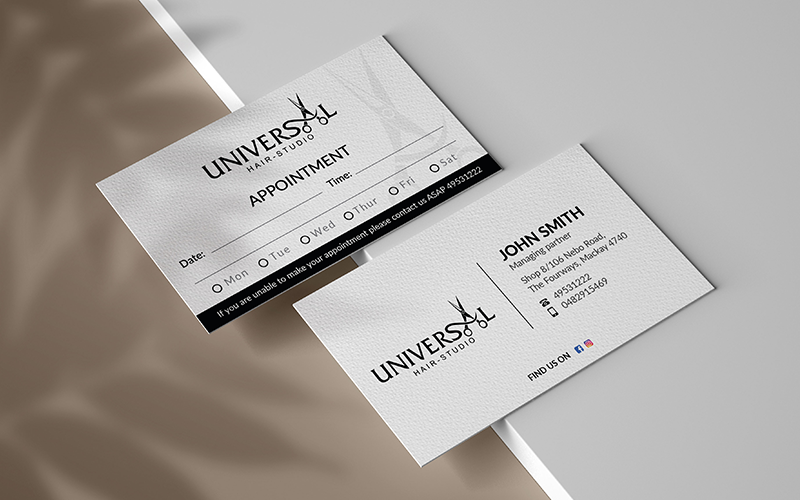 Universal Hair Studio by Musa. A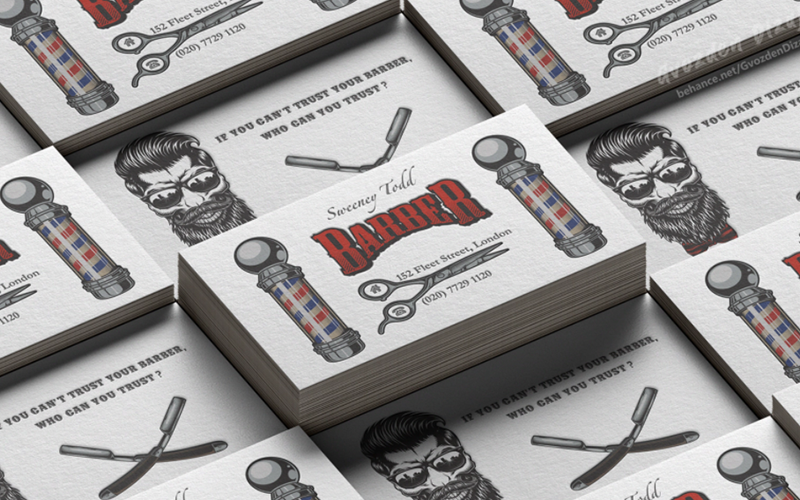 Vintage barber shop branding business card by Gvozden Dizajn
Pro tip: Use your material to your advantage
The look and feel of your calling card don't stop once you've downloaded your design. It also relies on what type of paper you are planning on using for your card. There are a couple of card stock options such as matte, glossy, textured, and more that you can choose from. You can explore your options and create a calling card that best suits your needs.
Let people know that you're an expert in grooming male clients with a design that communicates strength and masculinity. A business card will make it easier for you to share your information and differentiate yourself from the competition.
Whether you're at a party or you're about to end an appointment, you can wow existing and potential clients with a professional business card design.
One way to infuse your business card with a manly design is to add illustrations of men, beards, suits, or even edgy shapes like triangles or squares for a stern look. Doing this helps you signal your niche to the audience and use less text in your card.
Find more barber business card ideas below.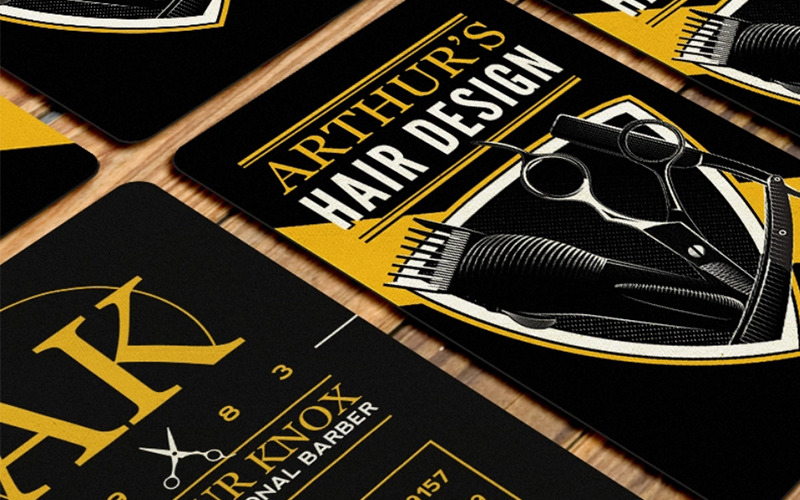 Barber Business Card by Andrew Sullivan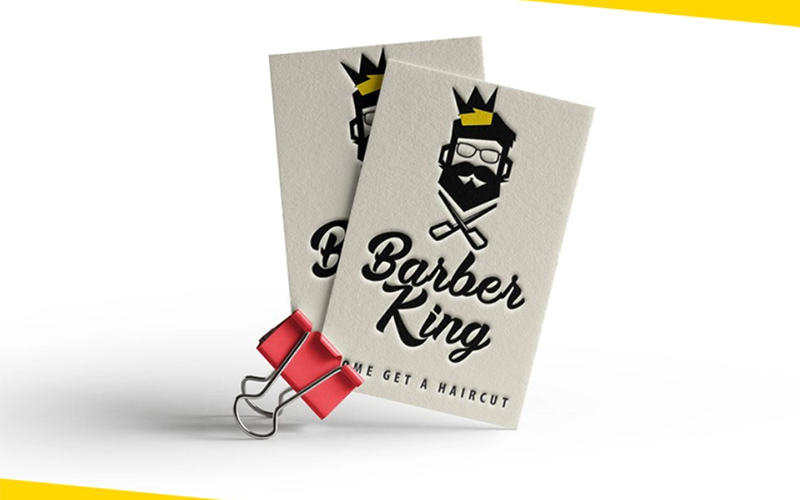 Barber King – Logo and Business card by Dmitry Mikhaylov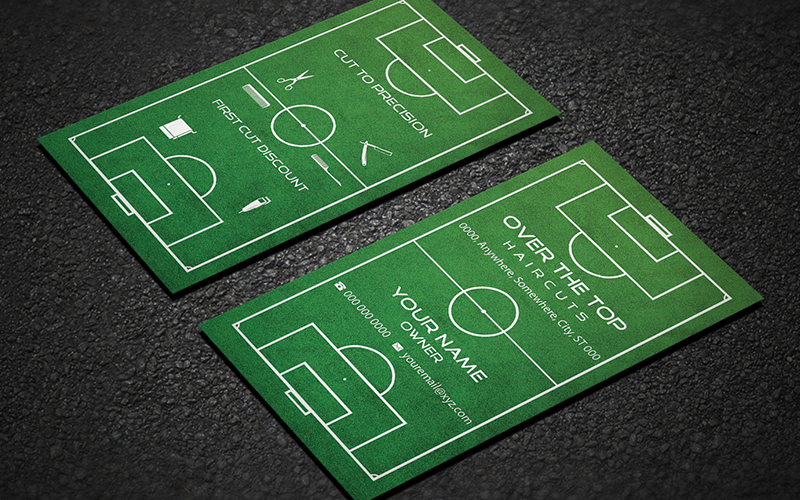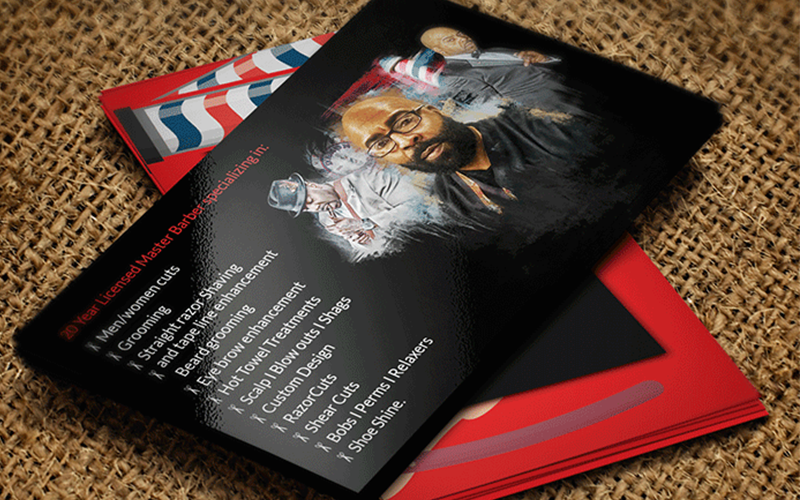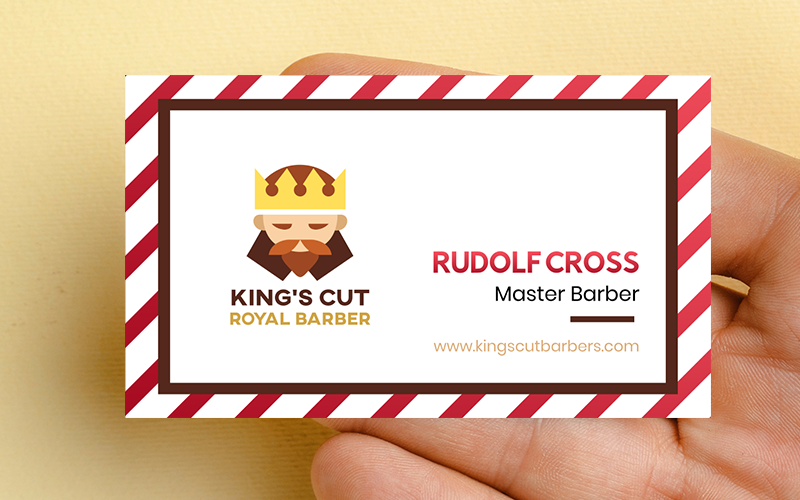 Crown Royalty King Business Card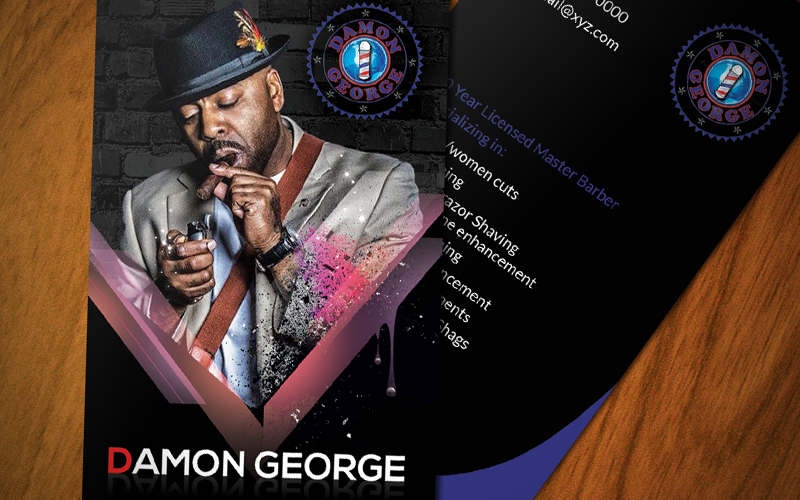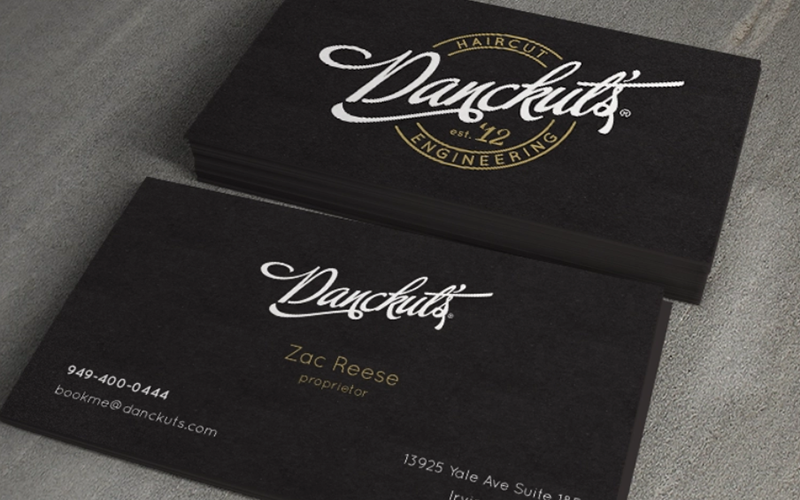 Danckut's Business Card by Christopher Guadarrama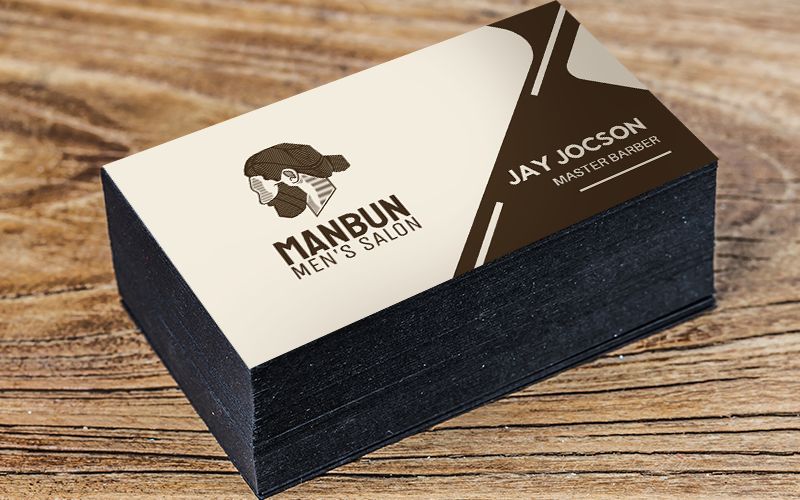 Man Bun Barbershop Business Card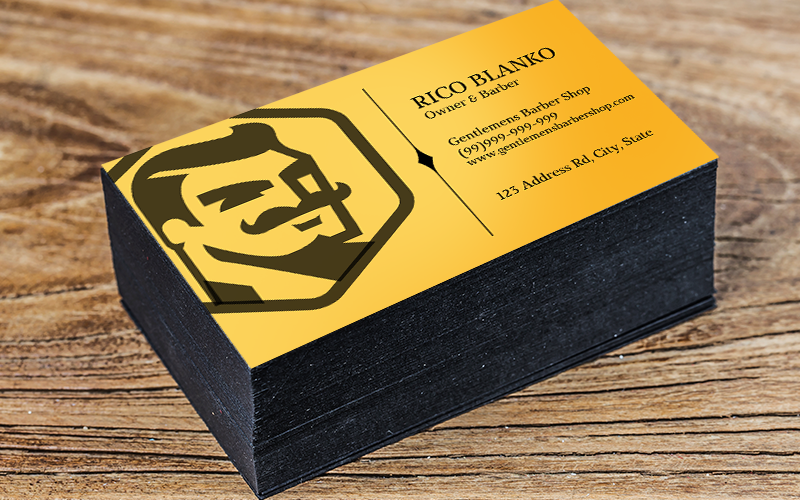 Mustache Man Business Card by BrandCrowd
Pro tip: Try a 3D design
Incorporating unique concepts like 3D into your design allows you to create an illusion and make the card appear embossed or debossed. It adds visual depth to the card. It's an excellent way for you to make an eye-catching calling card that is easy to recall.
Looking good is a serious business. That's why beauty brands need to be prepared and have a business card that they can hand out to customers and potential business partners.
Beauty designs are known for their subtle appearance. Soft colors like pastel pink, purple, white, and other similar shades are often used for an appealing card. Color is another design element that you can use to bring life to your identity.
Typography is an integral element in your design. It is how you present text to the audience and express yourself. You have two basic options when it comes to selecting fonts which are serif and sans serif. Serif fonts have a tail-like element at the end of each stroke, creating a timeless look. At the same time, sans serif fonts don't have this detail which makes them popular with modern companies.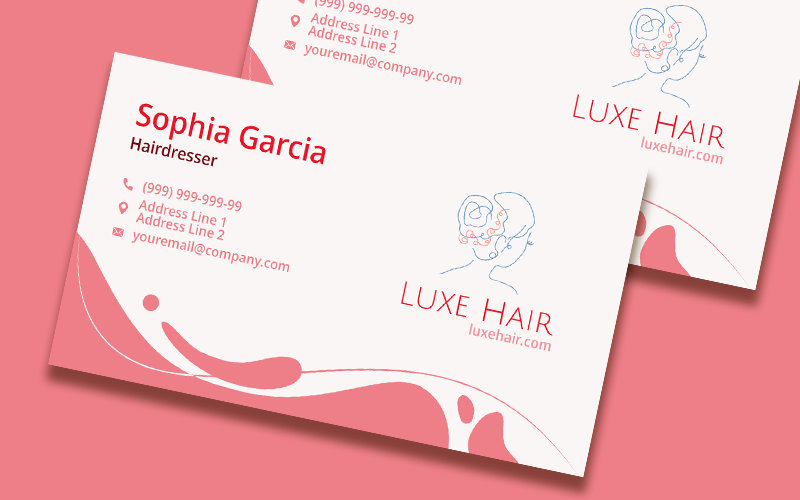 Beauty Hair Salon Business Card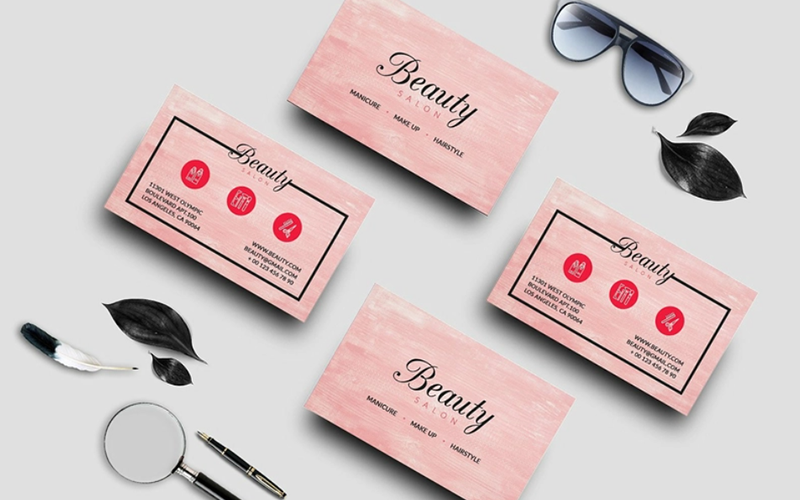 Beauty Salon Business Cards by Business Cards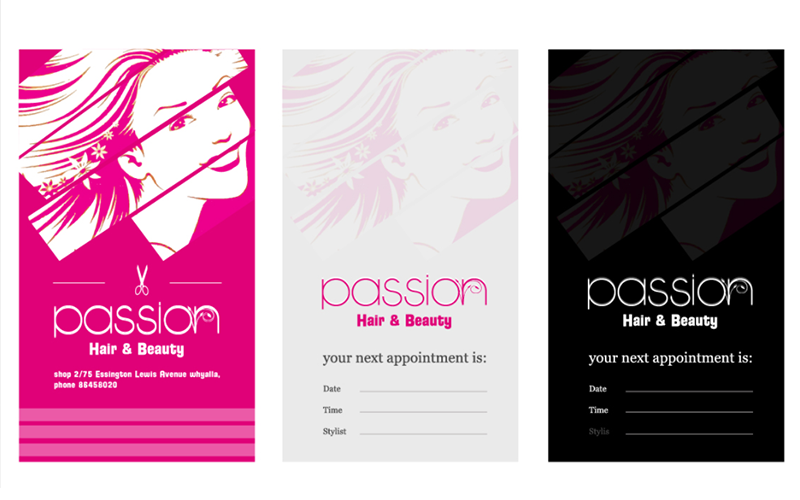 Modern, Business Business Card Design by Creative Ants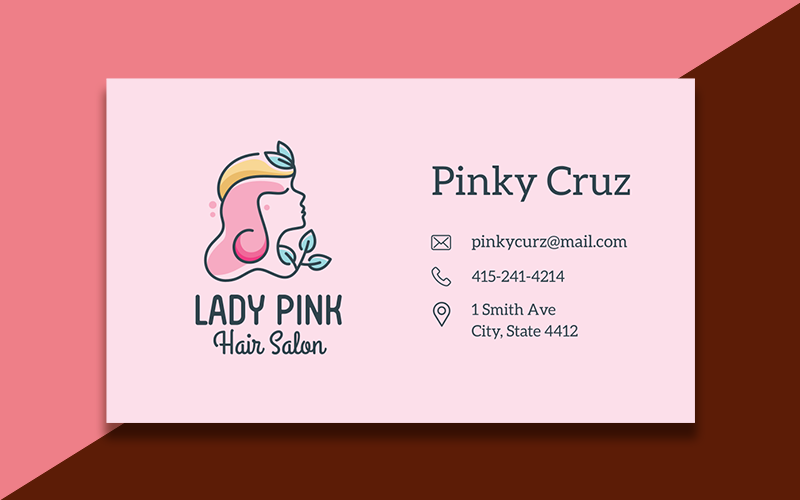 Natural Beauty Princess Queen Business Card by BrandCrowd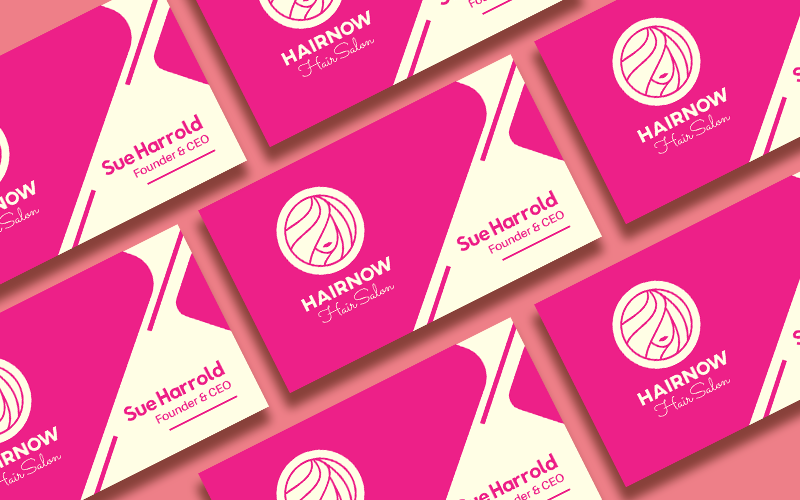 Pink Beautiful Aesthetic Woman Business Card by BrandCrowd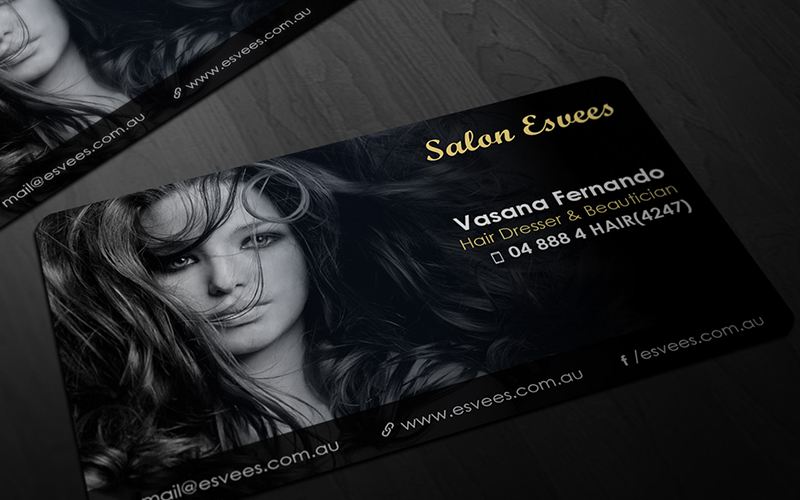 Serious, Hair Hair Business Card Design by Pointless Pixels India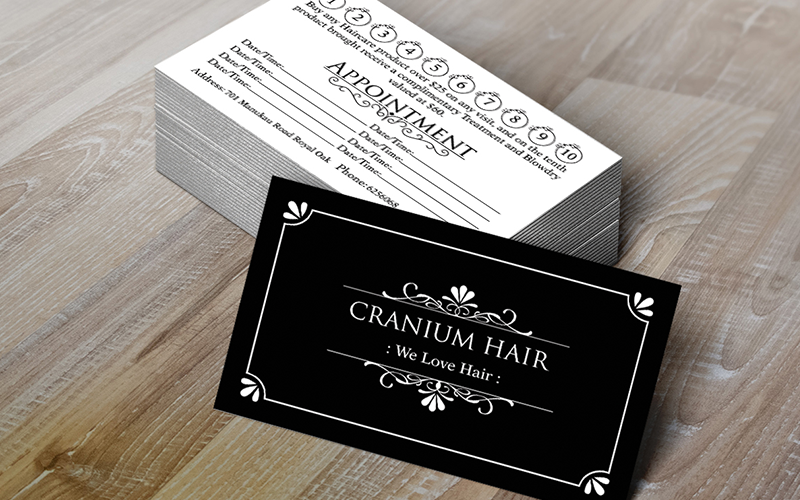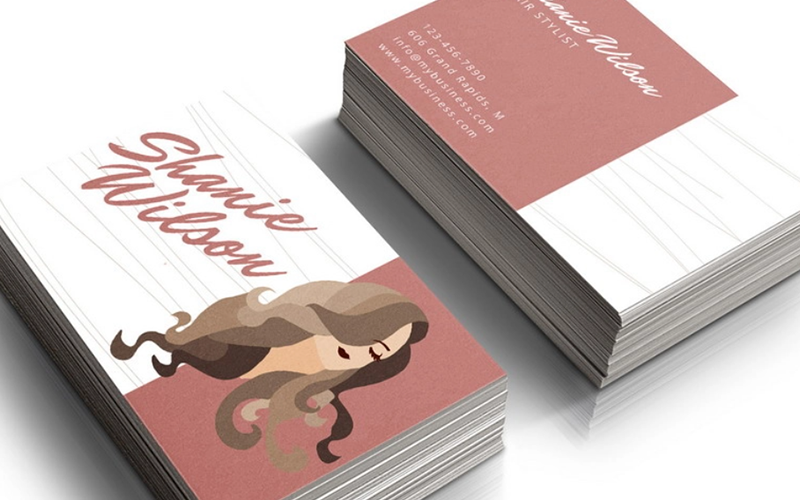 Hair Stylist Business Card by Audee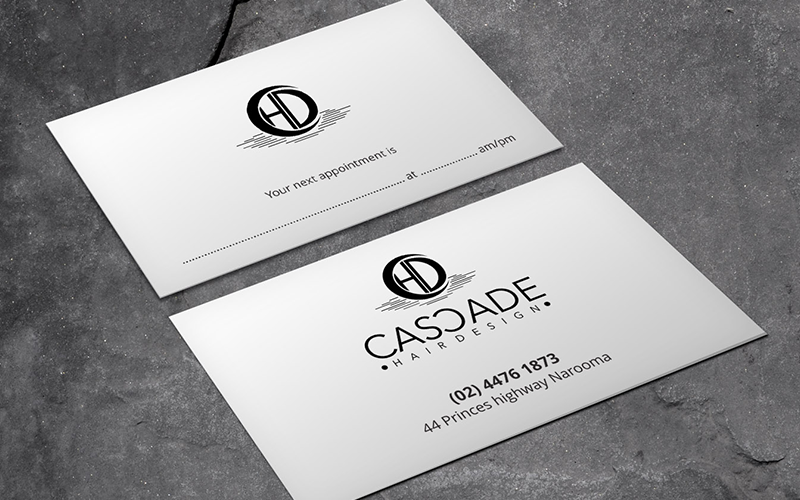 Personable, Back Business Business Card Design by Xpert
Pro tip: Add space
Without enough space, the information in your card becomes hard to read. That's why you should ensure to have ample whitespace in your business card and use it to organize the visual hierarchy of your design. It will help you lessen visual clutter and make a stunning card.
Conclusion
The design above offers creative ways for you to share information about your business or your professional career. It's also another avenue for you to demonstrate creativity. Business cards help you captivate your target audience and lead them further down the path to purchase.
Find out how you can get a business card design below.
DesignCrowd is a website that you can use to launch a design contest for your business card project. Its community of freelance graphic designers will provide you with over 50 original graphic design proposals to choose from. The platform also has features for other graphic design projects like T-shirt design or flyer design. Learn more about it today.
The BrandCrowd hairstylist business card maker is a tool that you can use to make the perfect design in minutes. You can browse its library of unique hairstylist business cards ranging from beautician business cards to eyebrow business cards. Once you've found the design you like the most, you can upload your logo and personalize the design with its easy-to-use interface.
Read more articles on design and inspiration below: