33 Solar Energy Logos for an Energizing Brand Identity
Reading Time:
6
minutes


Energize your brand identity with a solar energy logo. Today's design roundup will show you different ways to stand out in this competitive industry.
Excessive greenhouse gasses produced by non-renewable energy remain to pose a threat to the planet. This is one of the main reasons why more people are investing in renewable energy such as solar. The solar energy market is projected to grow to $223 billion by 2026, growing at a CAGR of 20.5%.
We gathered up some of the best logos for different solar energy companies. Take a look at the overview below:
Renewable energy from the sun is harnessed with the use of panels. Companies that produce these products can instantly signal their goods and service to the audience through effective logo design.
There are different ways for you to approach this. You could include illustrations and solar energy vectors in your design to create a communicative brand mark. This is a self-explanatory way for you to present your brand.
You could also keep it simple and make a design with typography. It lessens visual distractions and makes the design easier to remember.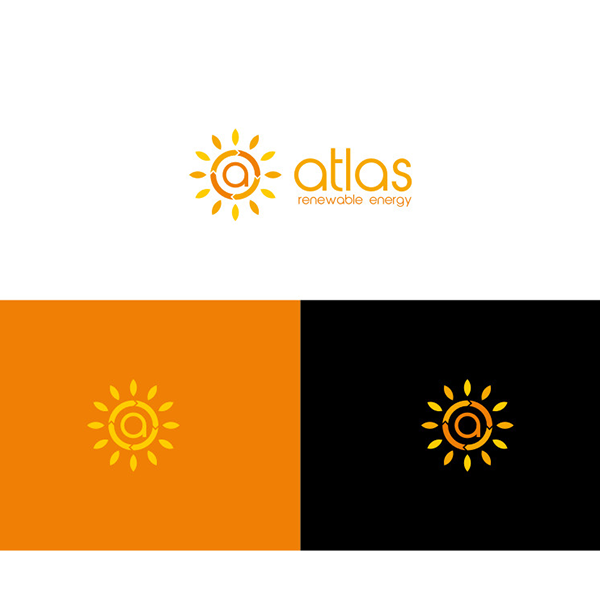 Atlas Renewable Energy by Atvento Graphics
Circuit Chip Tech by SimplePixelSL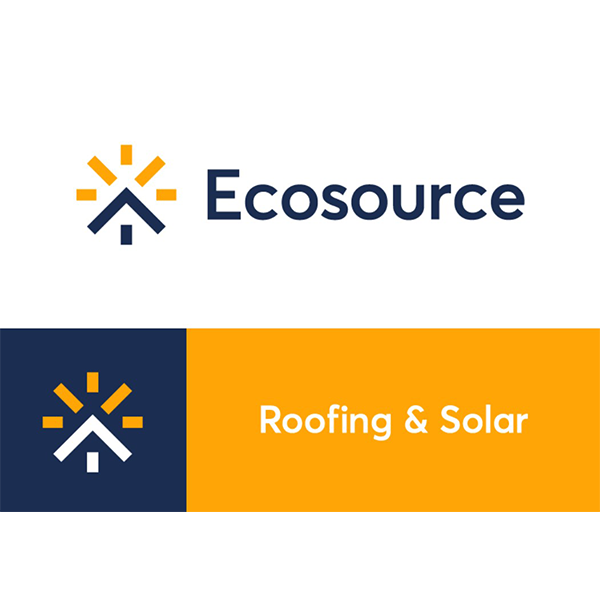 ecosource / roof / sun / logo design by Deividas Bielskis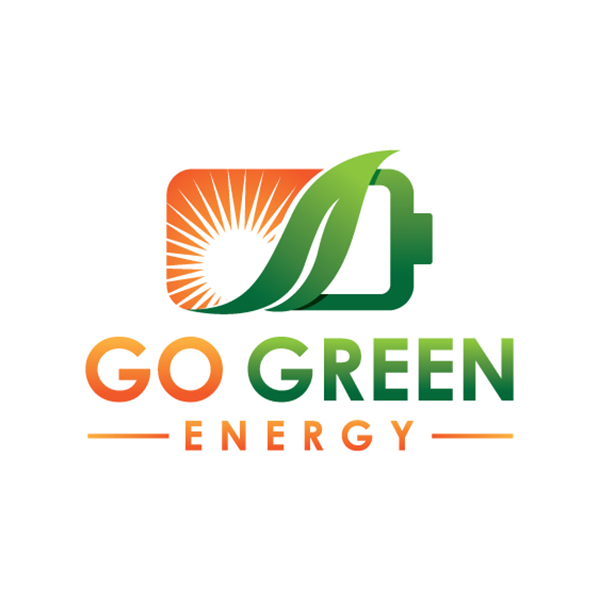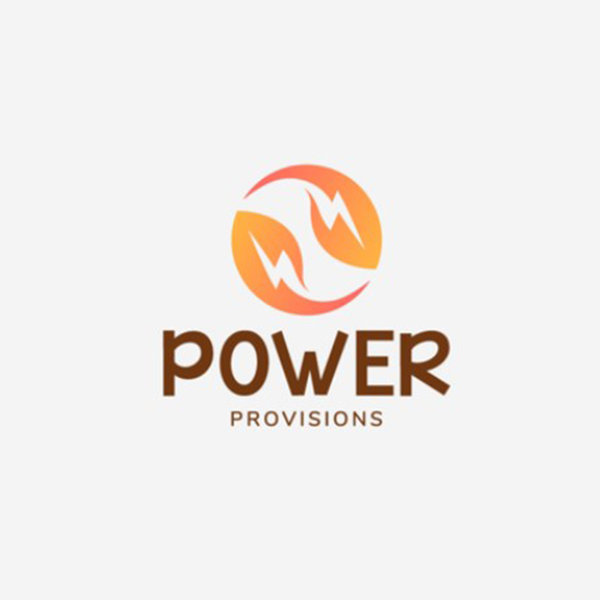 POWER PROVISIONS by Elif Kameşoğlu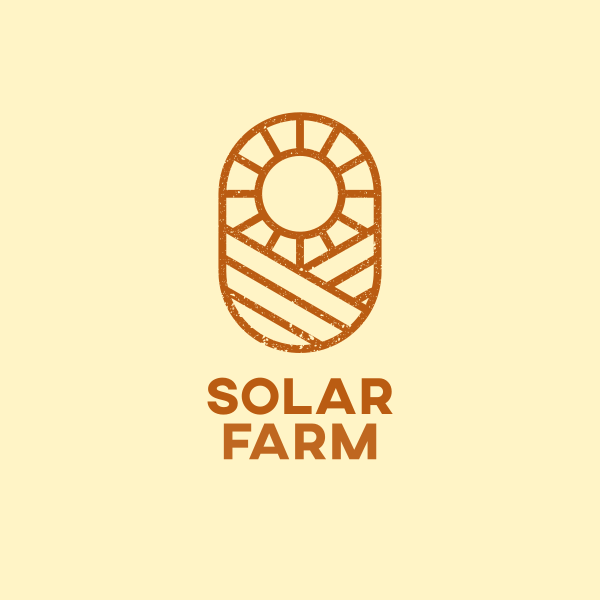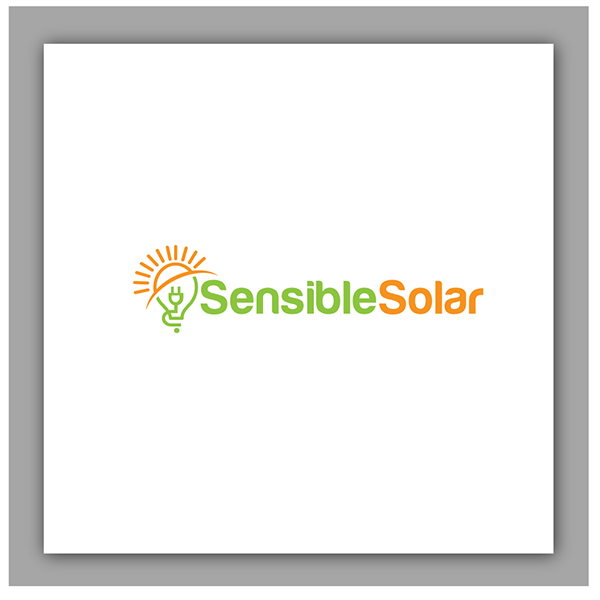 Sensible Solar by Marketing Wings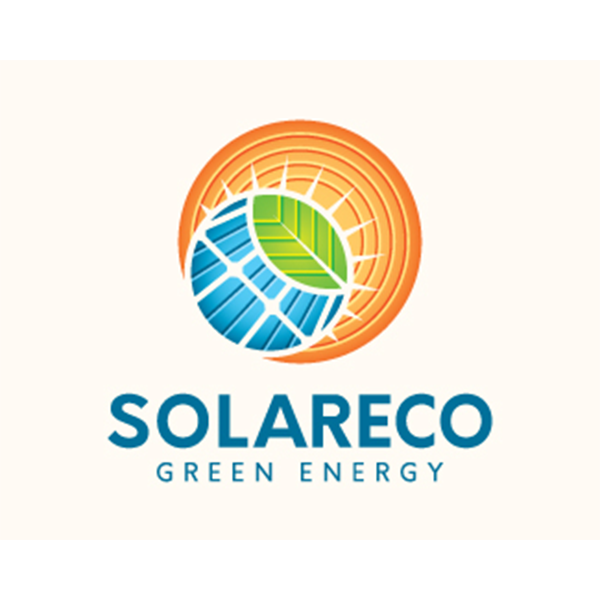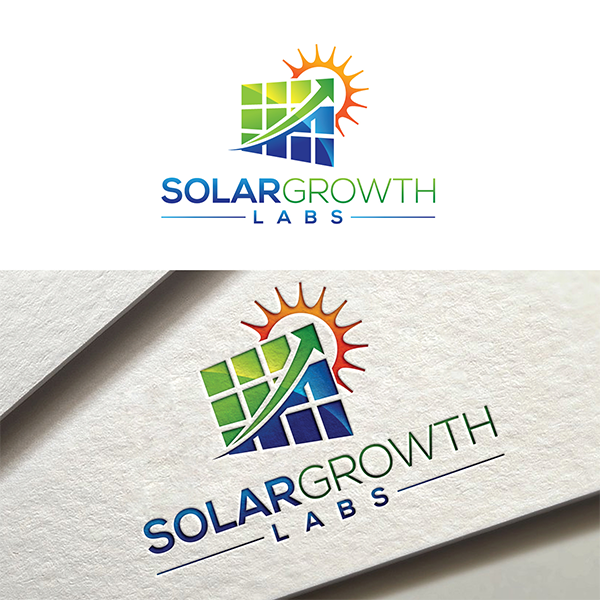 Solar Growth Labs by FourtuneDesign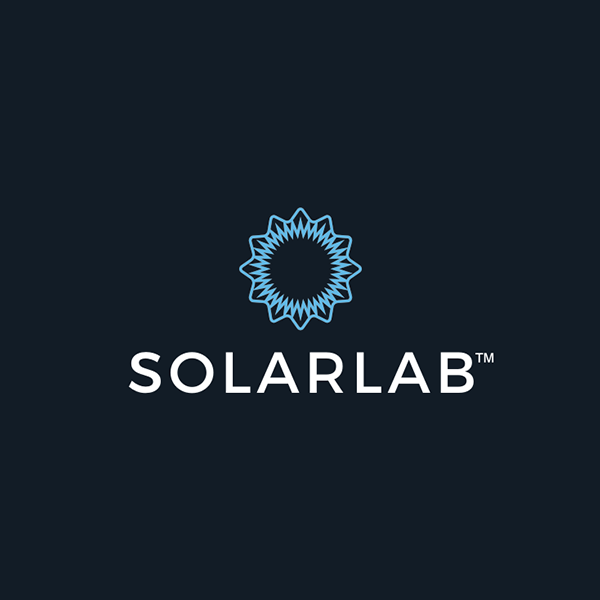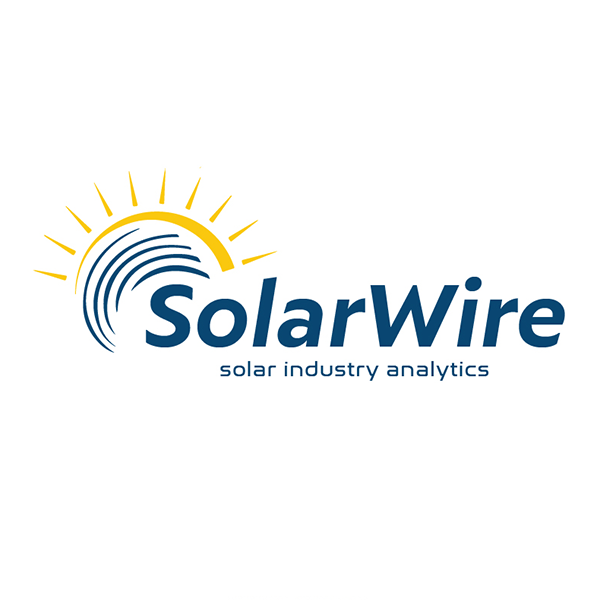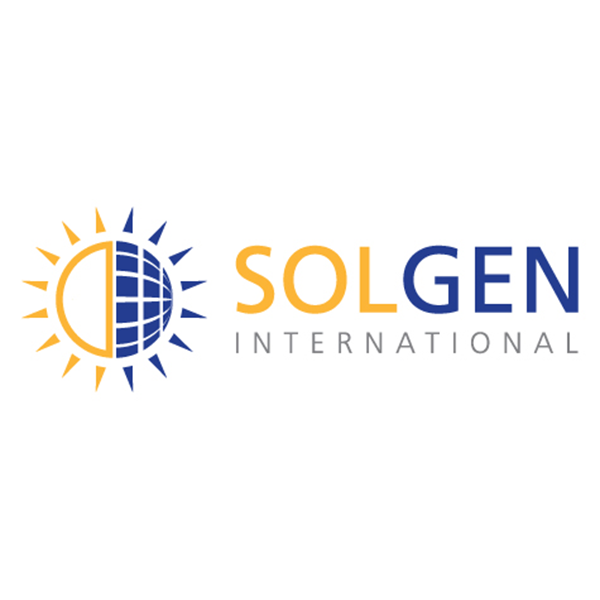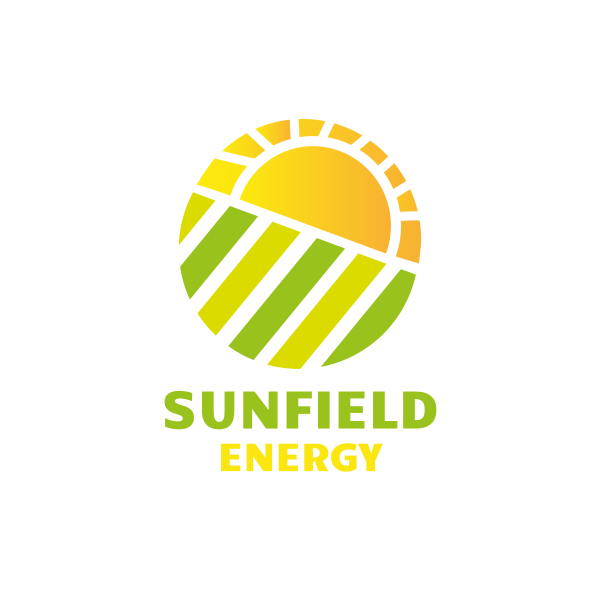 Pro tip: Make room for space
Whichever design you choose, it is essential to save room for space. Negative space allows your design to pop and look more put together. Think of it as the not-so-secret ingredient of your logo. An oversaturated design will only give your audience a hard time. You don't want to have a hard-to-read brand mark on materials like your business card or invoice design.
Incorporating solar energy into your home or commercial space requires assistance from professionals to help assess what they need.
They are also responsible for scouting opportunities among business developments and other potential clients in the area. This business puts a bigger focus on credibility and professionalism.
That's why it is important to create an image that people can trust. An effective logo must help you demonstrate that you are a knowledgeable consultancy firm. You could create a brand mascot to help personify your company.
Or you can use color psychology to help consumers associate your brand with traits you prefer. For example, blue creates an image of credibility, yellow logos stand for energy, and more.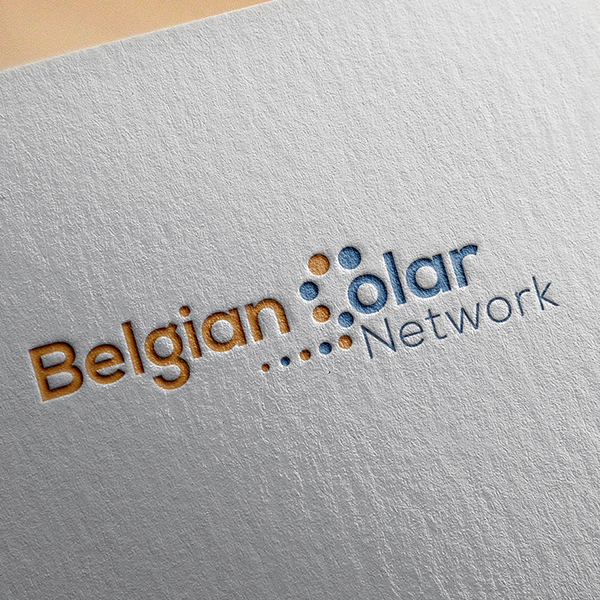 Belgian Solar Network by huongmaker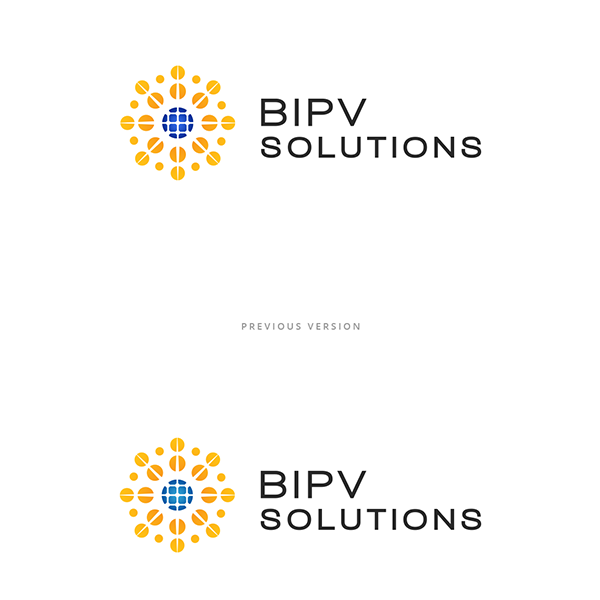 BIPV Solutions by Design Nation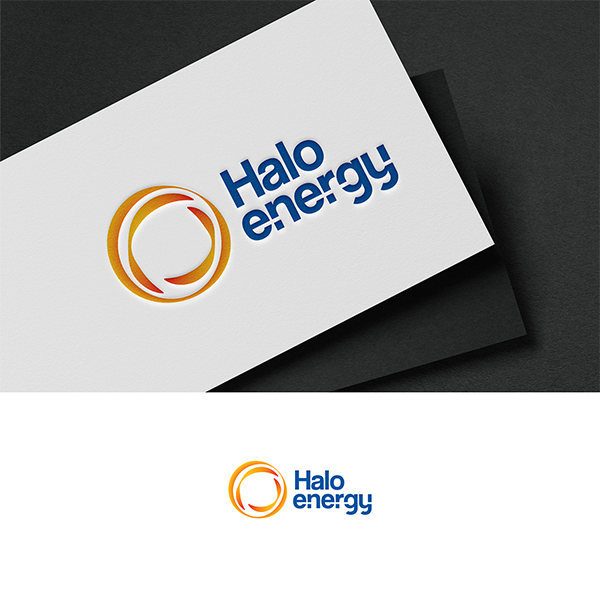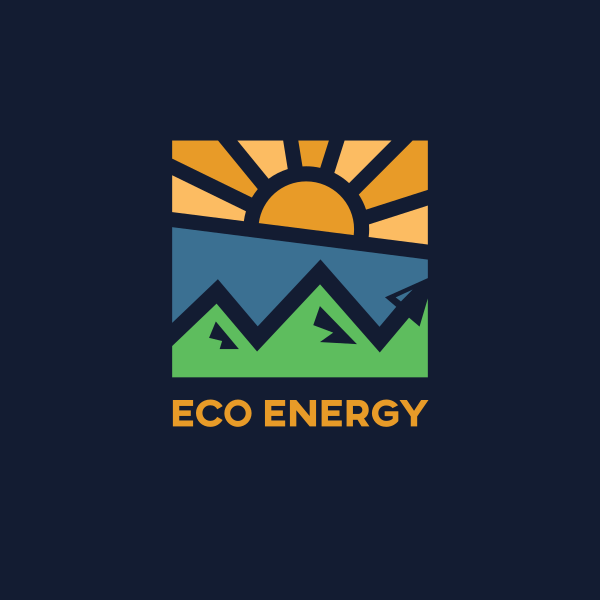 Nature Sun Horizon Conservation by SimplePixelSL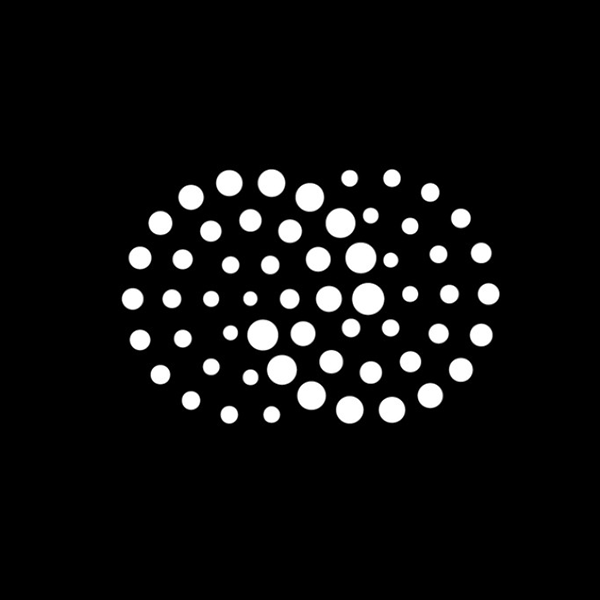 Renewable energy by Domas Miksys for andstudio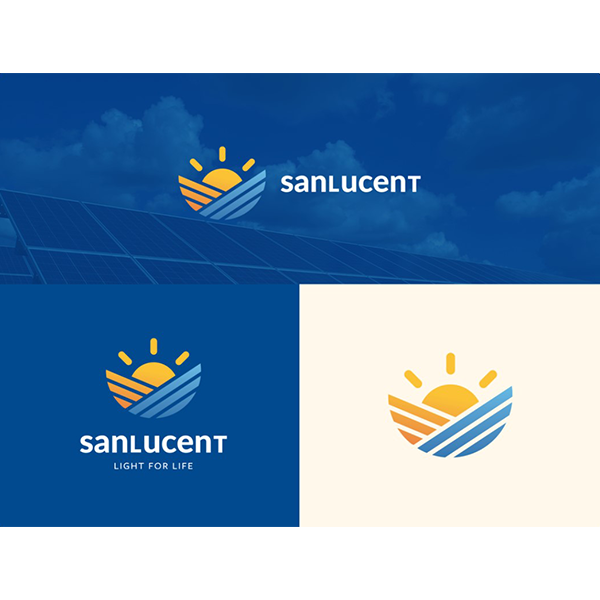 Solar Energy Company Logo – Sanlucent by Hazel Sabbun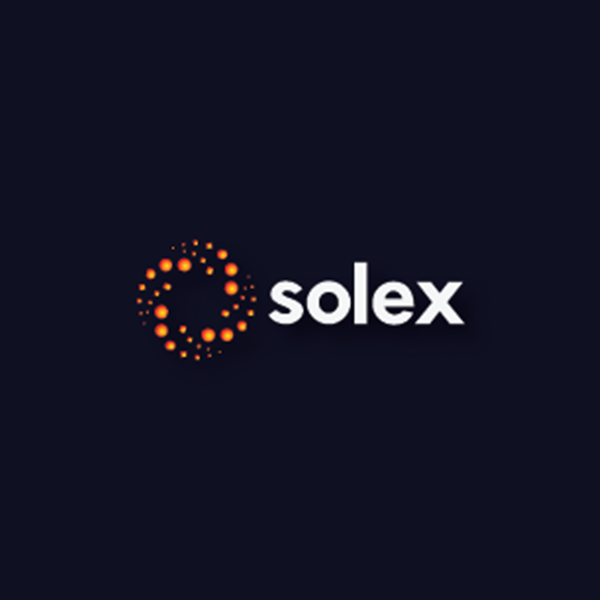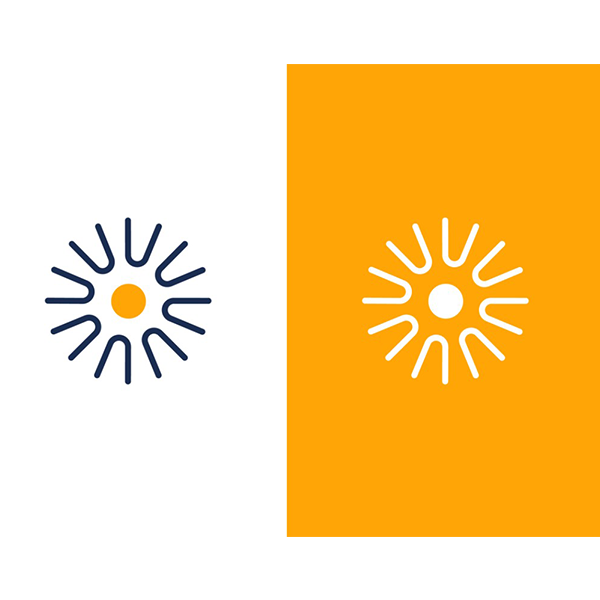 Solar Logo Design by Eugene MT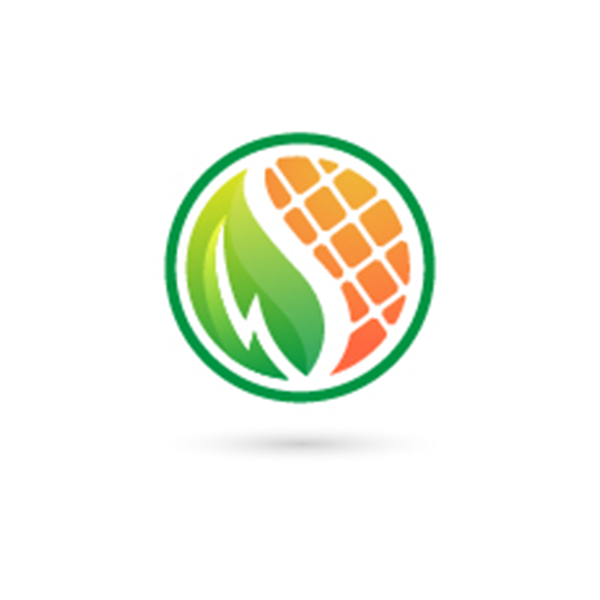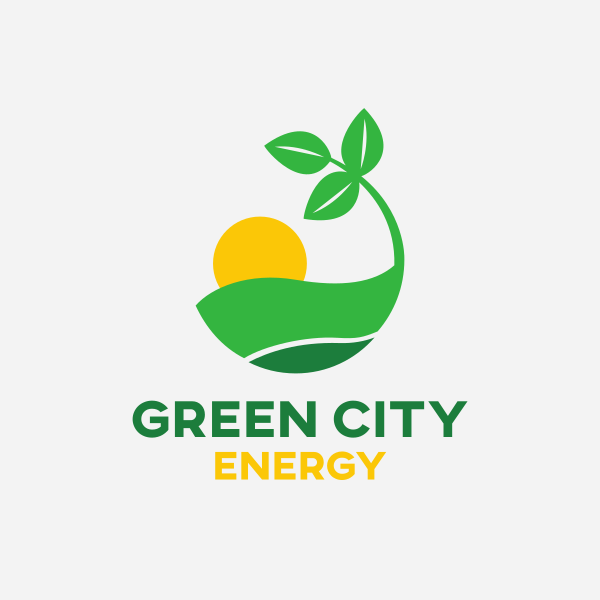 Sunrise Leaves by marcololstudio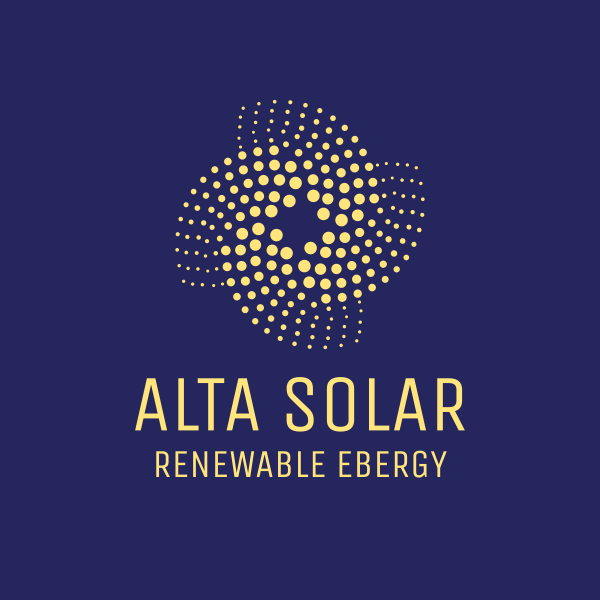 Yellow Solar Energy by novita007
Pro tip: Study your competitors
Make sure that you take a look at how your competitors present their visual identity. This will allow you to avoid sourcing a logo that is similar to them. Otherwise, you may end up with a logo that looks like your competitors' brand mark and confuse the audience. Plus, you also want to do this to avoid copyright or trademark issues.
Like with cars or real estate, solar panels need installation and maintenance as well. People must have their setup checked up at least once a year or after inclement weather.
Businesses that offer these services can make this fact the focal point of their logo. There are tons of illustrations that you can use.
You could include vectors of repair guys or even tools to portray this. Or, if you are a company offering cleaning services, you could add images of bubbles, luster, and more. However, you want to make sure that they are relevant and simple enough to make sure your logo remains striking.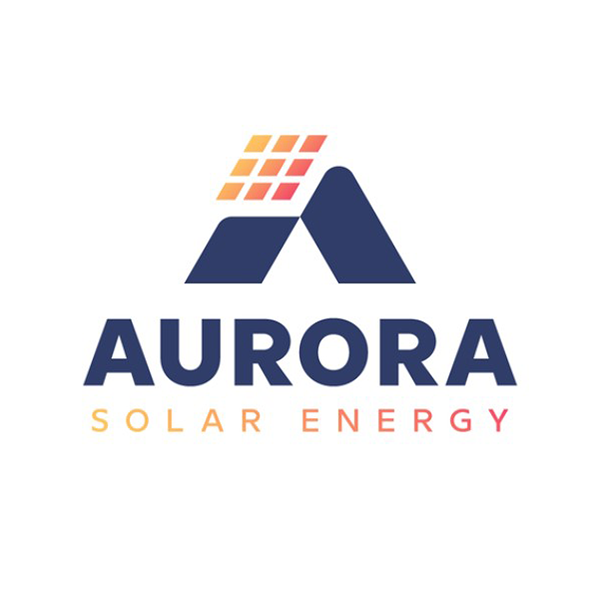 Aurora Solar Energy Logo by Alin Ionita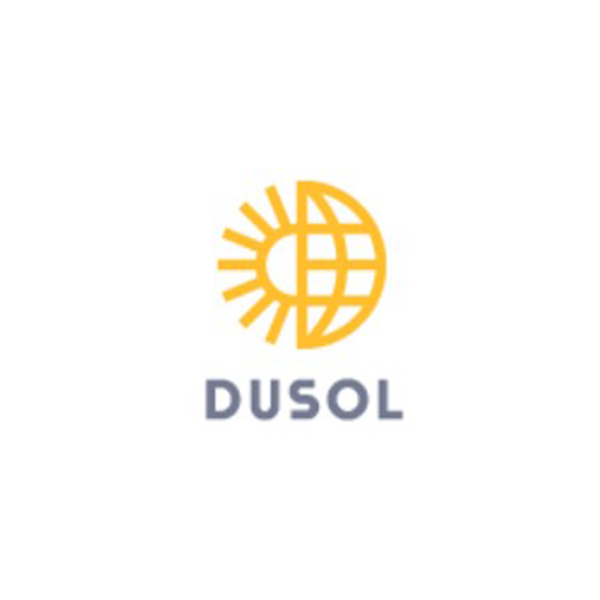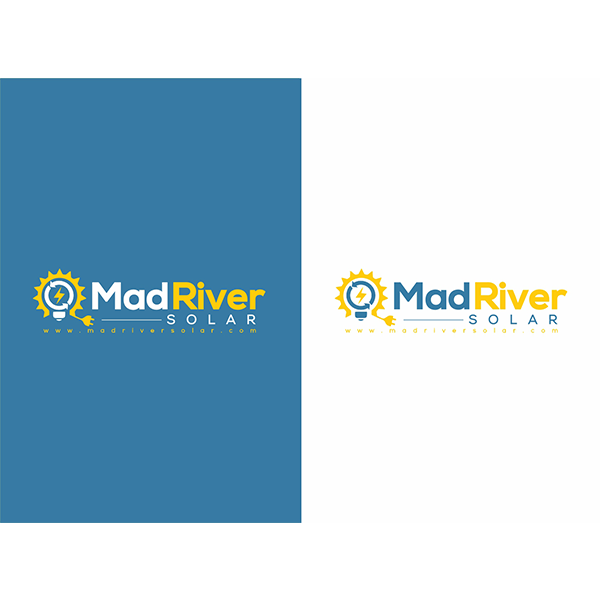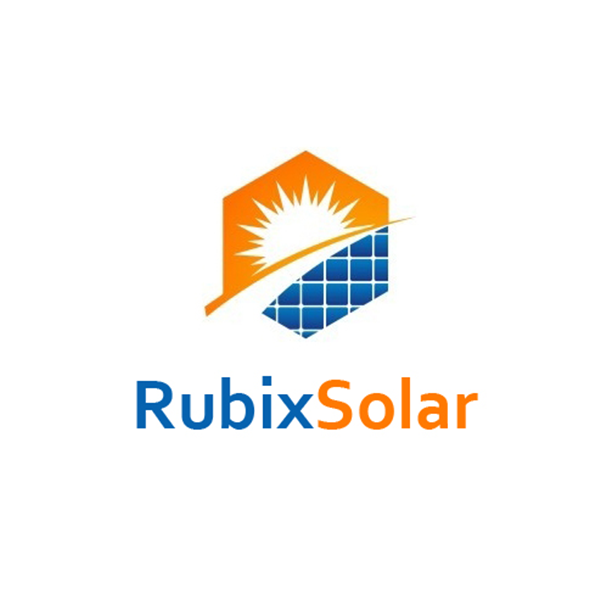 Rubix Solar by mera design crowd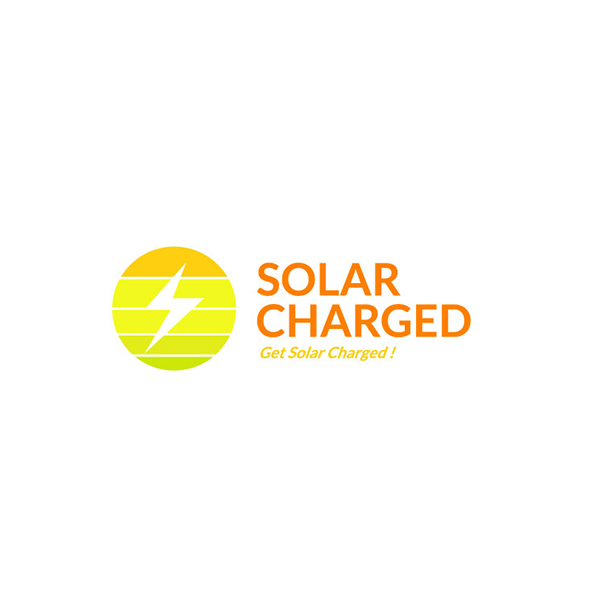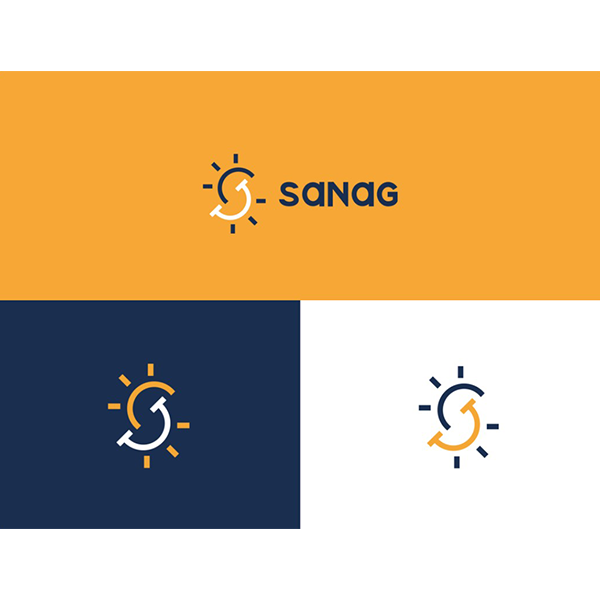 Solar Energy Logo by Hazel Sabbun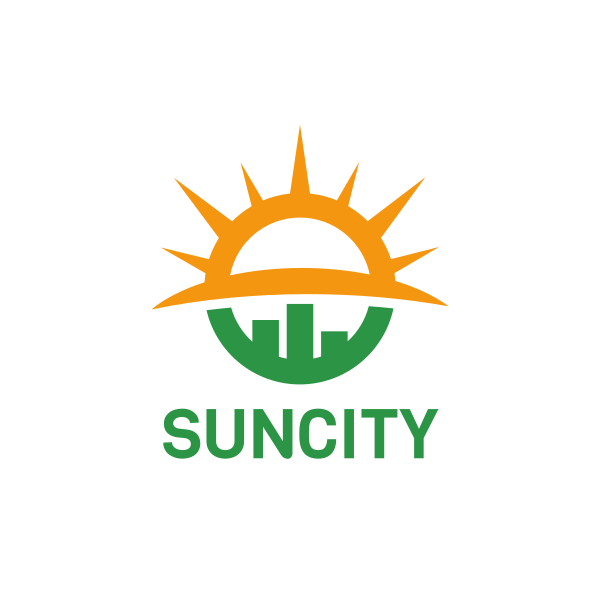 Sun Statistics by SimplePixelSL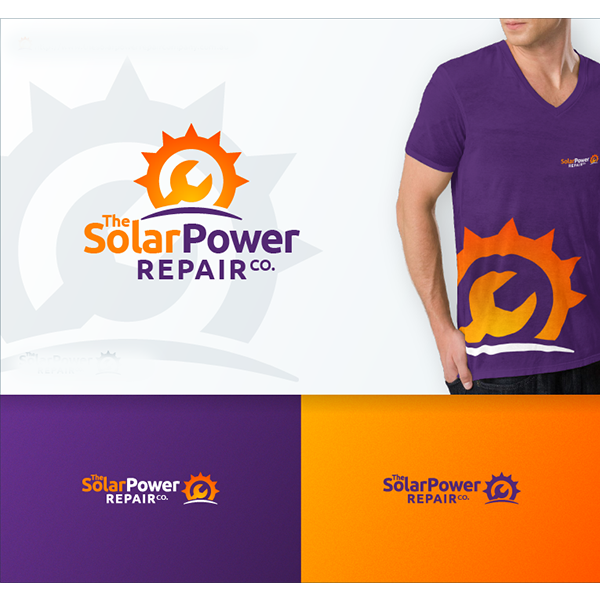 The Solar Power Repair Company by Raoul Camion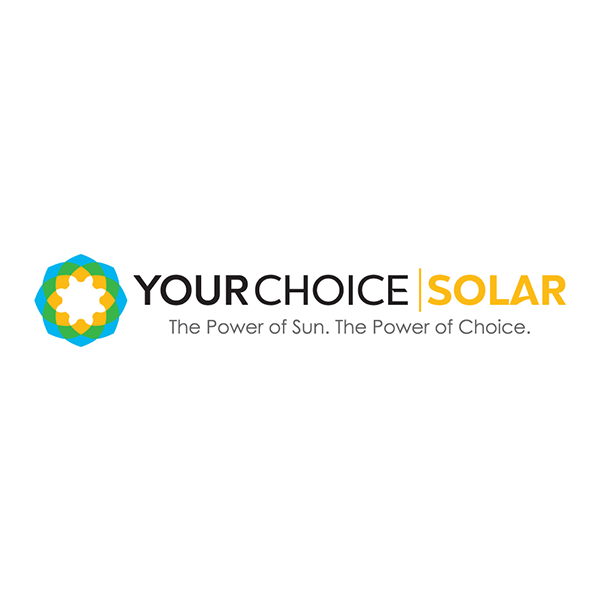 YOUR CHOICE SOLAR by sourgraping
Pro tip: Learn the meaning behind fonts
There is a deeper meaning behind fonts. Learning them will let you build a more strategic identity. Serif fonts or tailed letters are related to brands that are old-fashioned and sophisticated. On the other hand, sans serif fonts or fonts that do not have this tailed element relate to modern brands. Knowing this will help you decide which font will work best for your solar company.
Conclusion
If you've ever wondered why you need a good logo, the answer is simple. Graphic design allows you to attract your target audience and influence purchase decisions. Any solar energy business can become more distinct with the help of a visual identity that will stand as the face of their business.
You can start sourcing your logo on DesignCrowd, a crowdsourcing platform that lets you run logo design contests. The community of freelance graphic designers will submit over 50 design proposals. From your options, you can find the winning design and impress your audience. But if contests aren't your thing, you can even search through the designers and work with the one you prefer. Learn more about it here.
The BrandCrowd logo maker is an alternative for those who want to generate a logo fast. It has a library of customizable designs, allowing you to apply your desired color, font, and other graphic elements to make it unique. Try the DIY approach to branding right here.
Read more articles on design and inspiration: