40 Fitness Business Cards for Gyms and Trainers
Reading Time:
7
minutes


Keep your brand with a fitness business card. This marketing collateral gives you the chance to provide information to your audience in a convenient format that they can keep in their wallets.
Consumers are now more concerned about their health and, as a result, become more involved in fitness activities. As a result, the market has grown to $96.7 billion worldwide.
Make sure that your fitness business or career stays on the consumer radar with a company business card. It will keep them informed about how they can reach you and access your website for additional information. This way, it'll be easier for them to connect with you regardless of how busy the fitness market may be.
A physical fitness business card will allow you to inform people about your niche and your brand's position. But there are a couple of business cards to design your card in a way that isn't commonplace or uninteresting.
Find workout business cards that will inspire you below.
Your gym's business cards are another way for you to display your address and contact number to encourage people to sign up for a membership. But you want to make sure that you do this in a way that your audience will surely remember and pay attention to.
Adding decorative elements will transform your brand, making it look more visually intriguing. It is also an option for you to insert illustrations to help symbolize your gym's niche.
For example, if you run an all-woman gym, adding feminine elements like drawings or women, hearts, and other relevant subjects will allow you to inform your audience instantly.
However, you want to be careful about putting too many intricate details as it may add visual clutter to your design and make it less striking.
Check out more ideas below.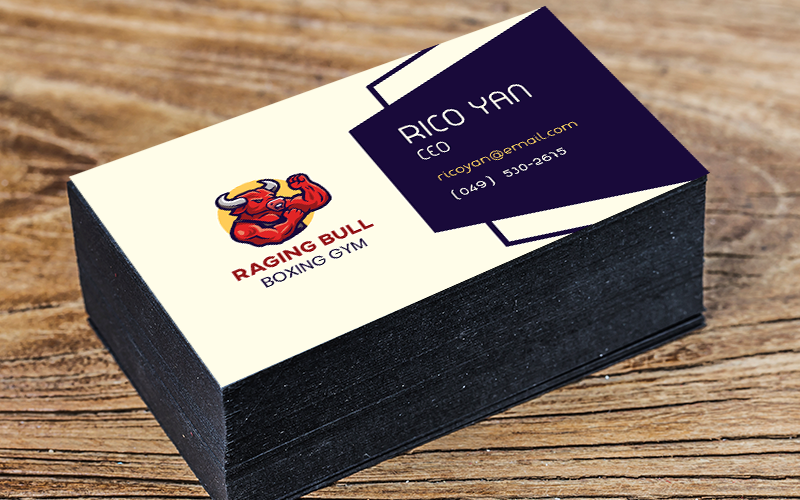 Boxing Bull Muscle Gym Business Card by BrandCrowd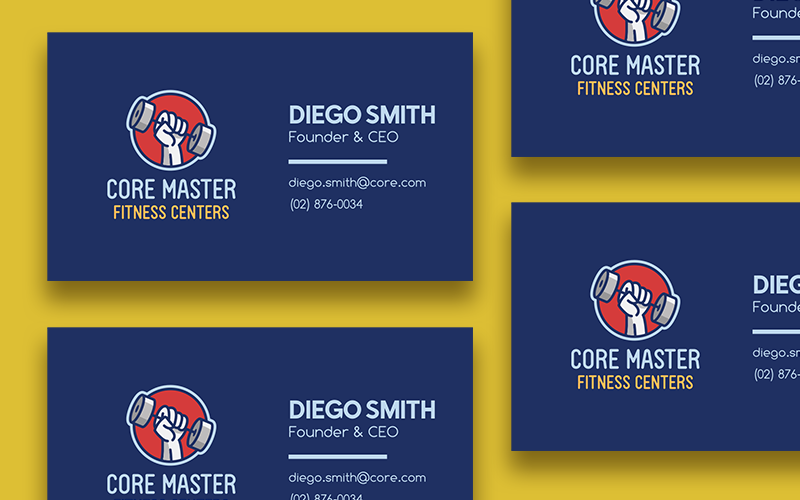 Dumbbell Hand Gym Business Card by BrandCrowd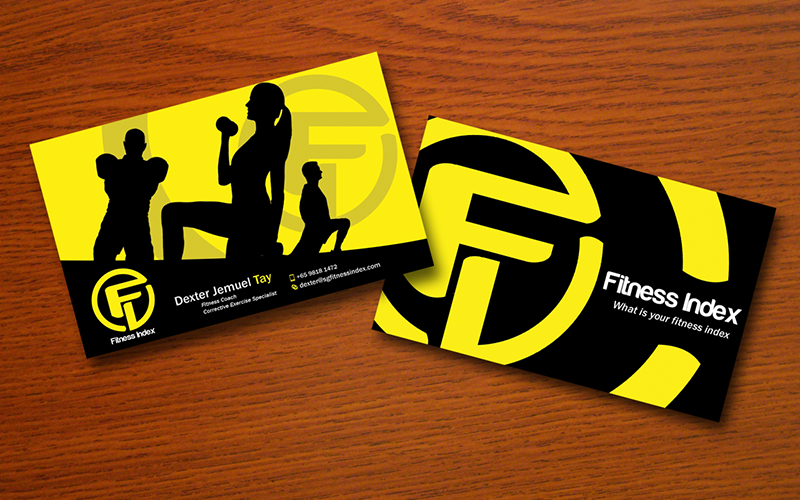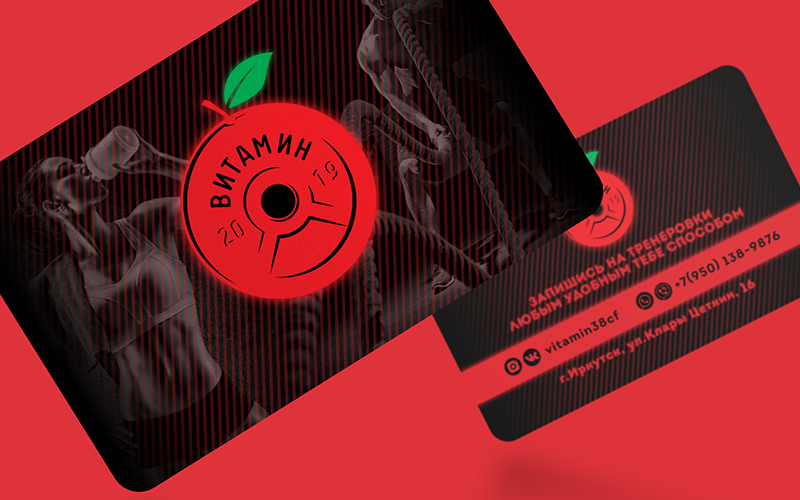 Fitness club business card by Bunin Design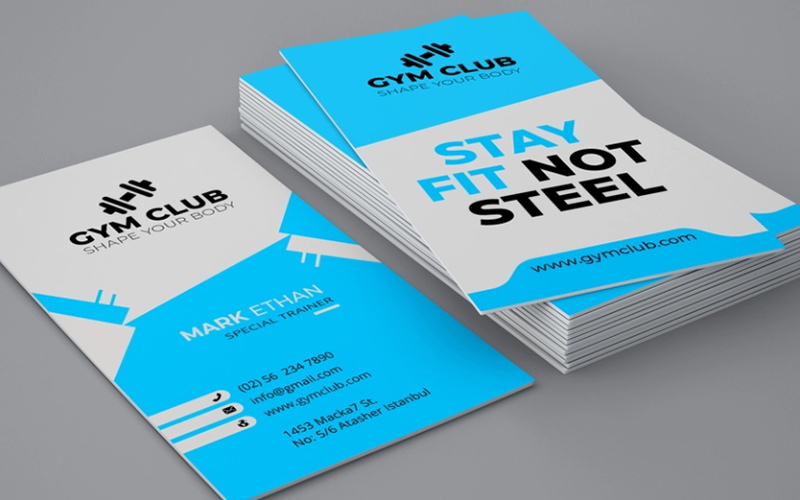 Fitness Gym Business Card by M M Rahman Sumon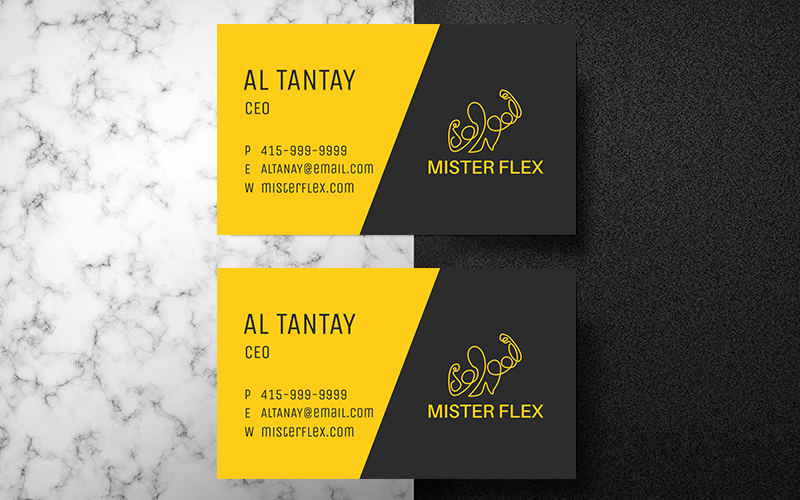 Golden Fit Muscle Man Business Card by BrandCrowd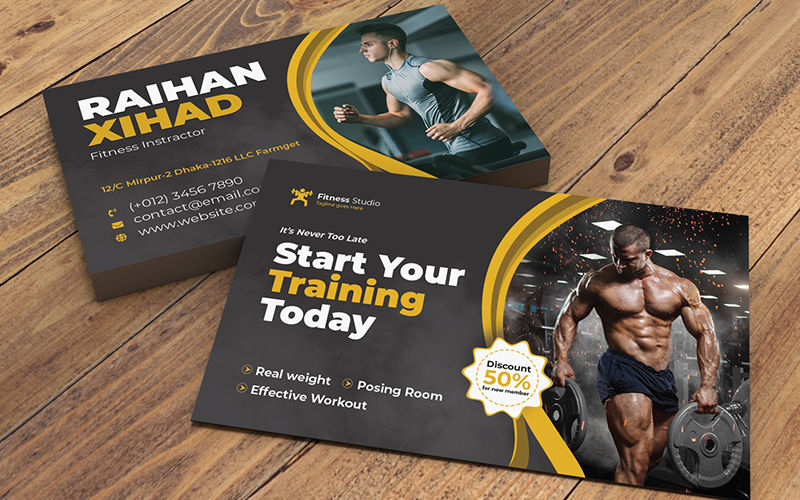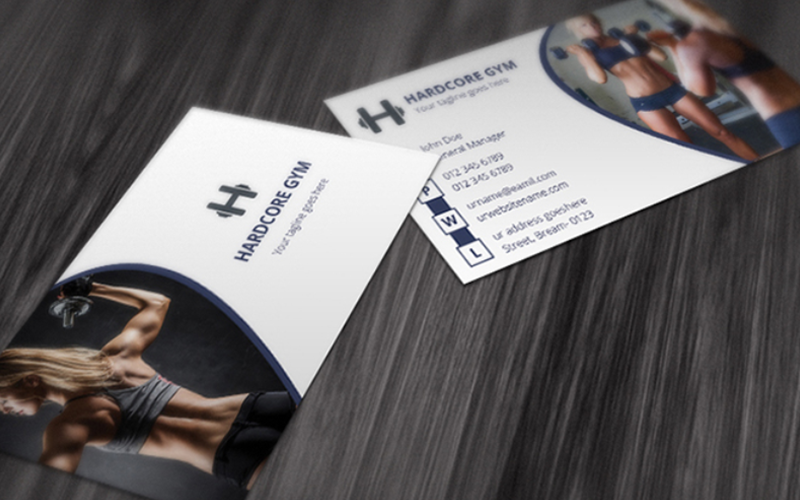 Gym Business Card by ROCK design 🤘🏻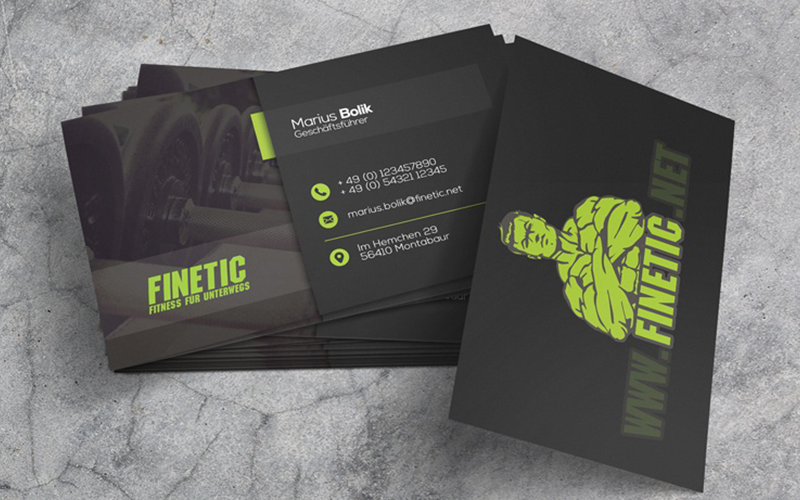 Gym Business Cards by Marius C. Bolik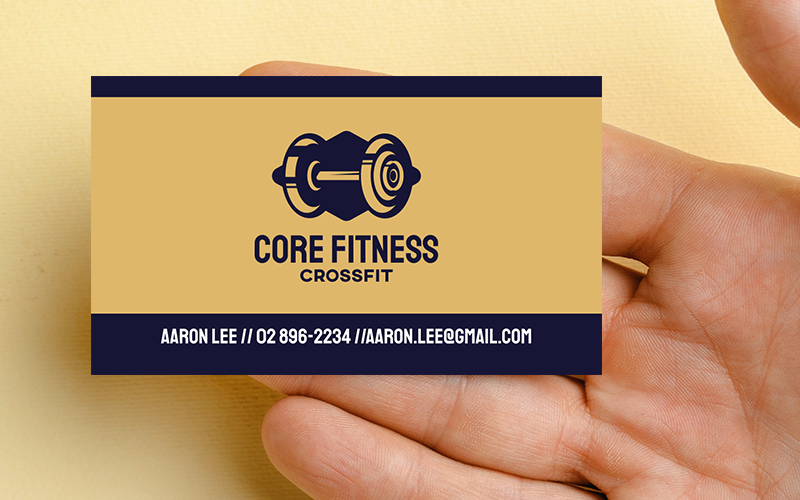 Gym Fitness Barbell Business Card by BrandCrowd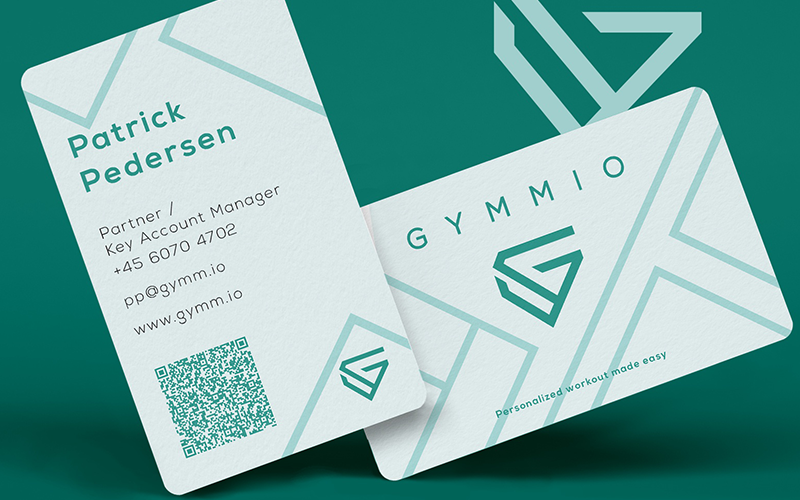 Gymmmio business card by NAEEM MAYA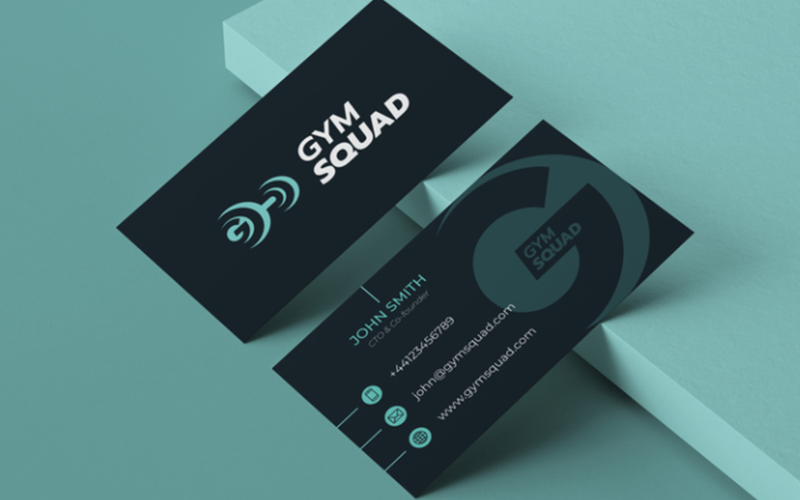 Gym Squad card by ol.about.art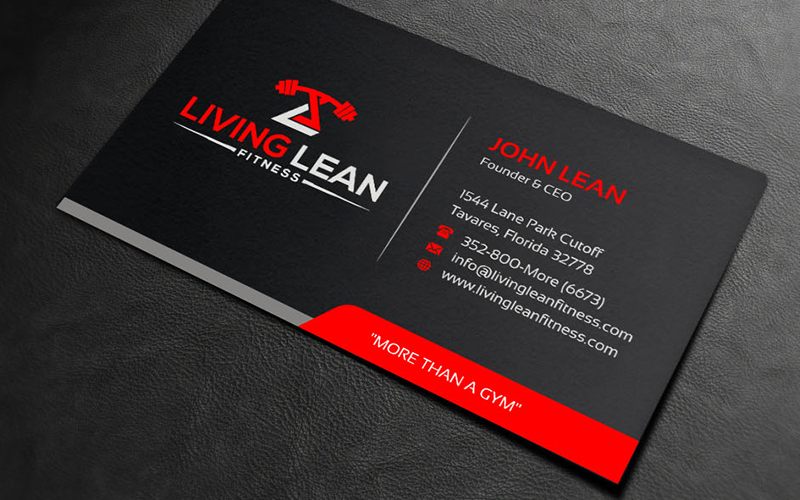 Living Lean Fitness Facility Business Cards by INDIAN_Ashok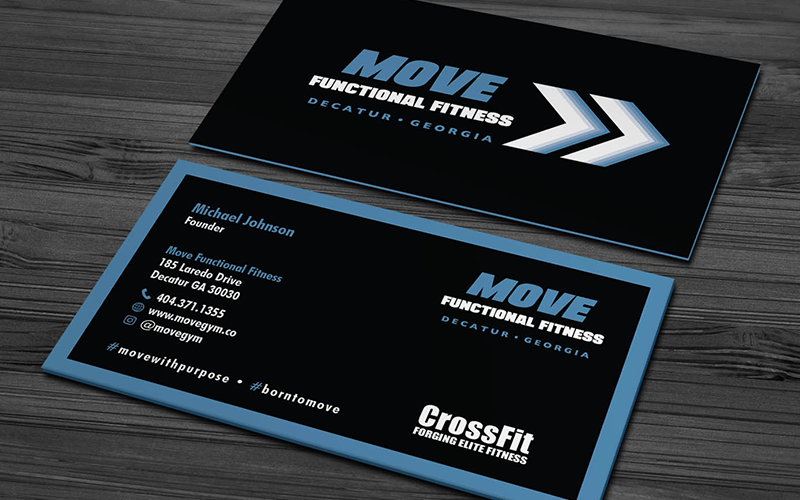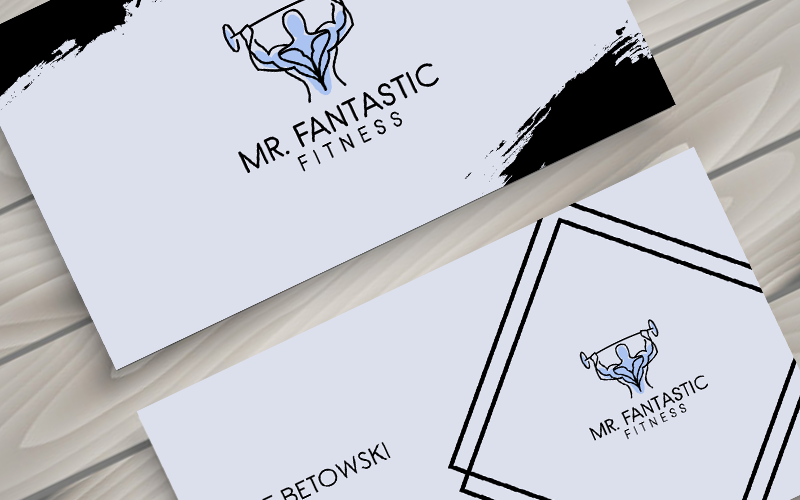 Muscle Gym Fitness Man Business Card by BrandCrowd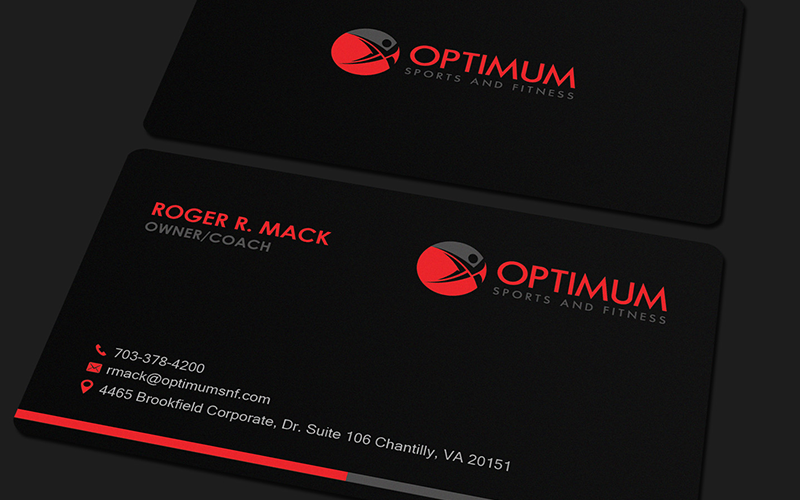 Optimum Business Card by Sandaruwan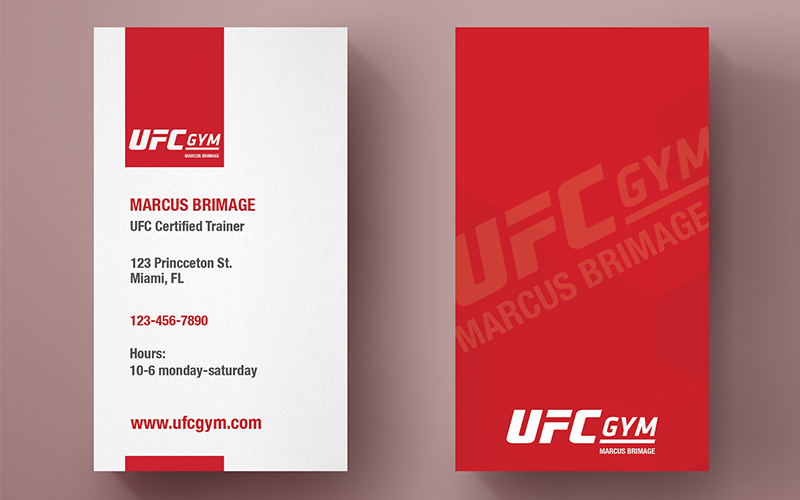 UFC Gym Business Card Design by Jack Schlifer
Pro tip: Ask for feedback
Showing your design to other people before you settle is an excellent source of insight. Asking questions related to a person's first impression of your card helps you spot the strengths and weaknesses of your design. In addition, this gives you the chance to edit it before you start printing your card.
Drive your career growth as a personal trainer by expanding your network and becoming approachable. This section will give you ideas on how you can do that through business card design.
Adding a picture of yourself or an illustration allows people to become more familiar with your face. Plus, this can also help you become more personal and build trust among your audience.
But make sure that you keep your design simple. Having an oversaturated design may take attention away from your information and make your logo hard to read.
View more design ideas below.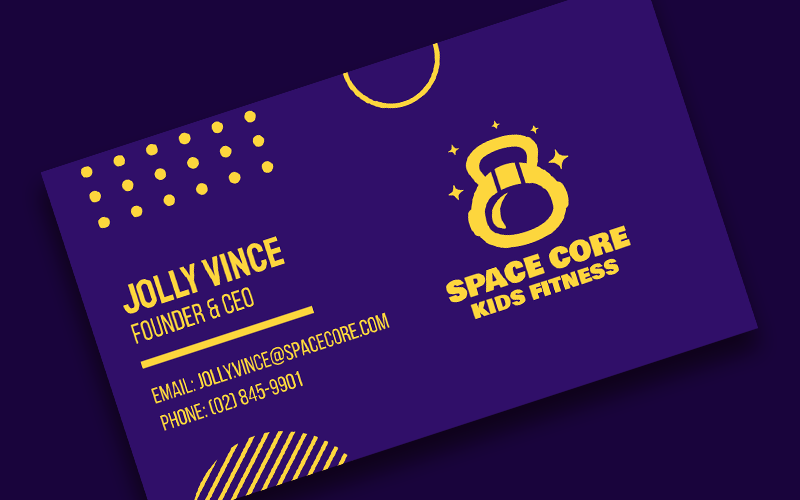 Astronaut Gym Fitness Business Card by BrandCrowd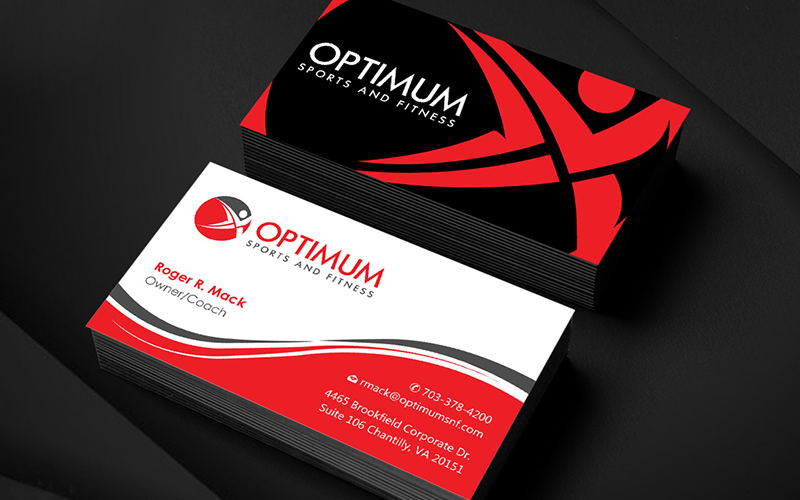 Black Fitness Business Card Design by Infinitive Technology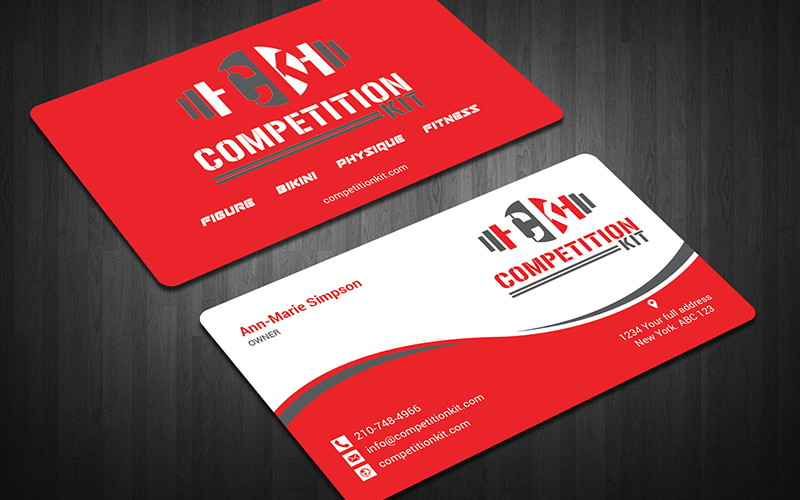 Competition Kit by zahidrabby.bigc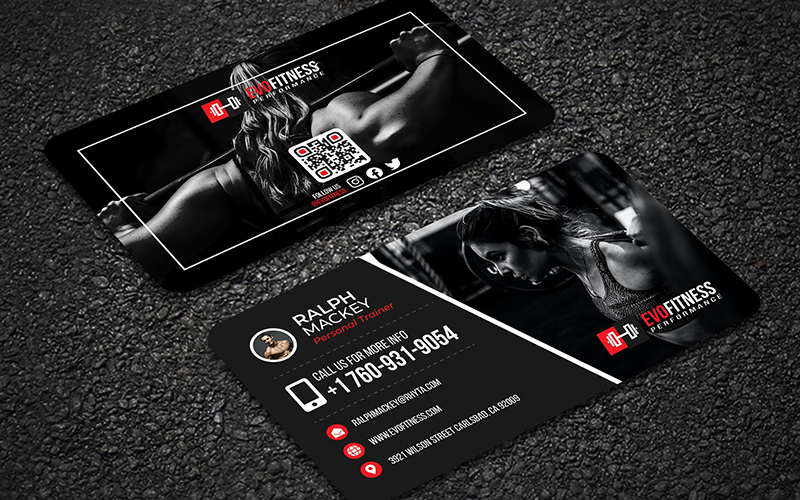 Fitness Business Card by Enal Design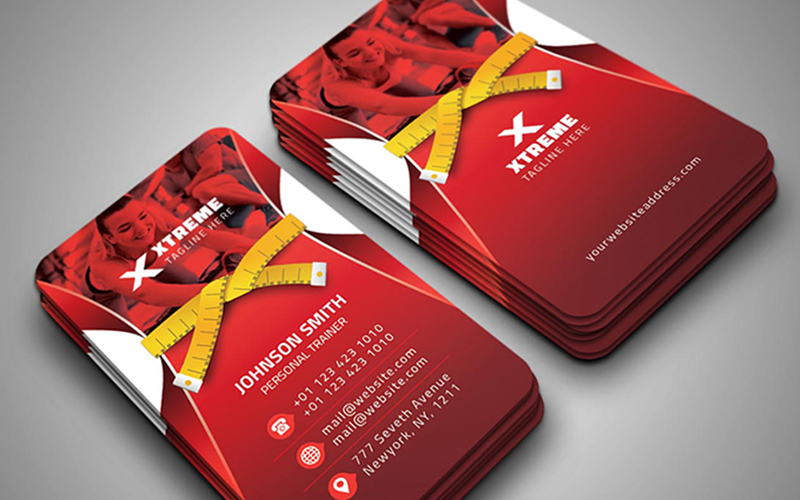 Fitness Business Card by madmindgraphics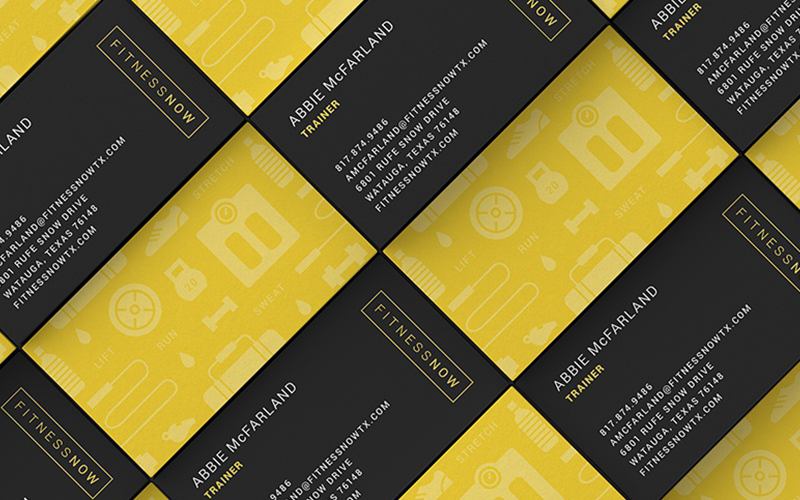 Fitness Now Cards by Phalen Reed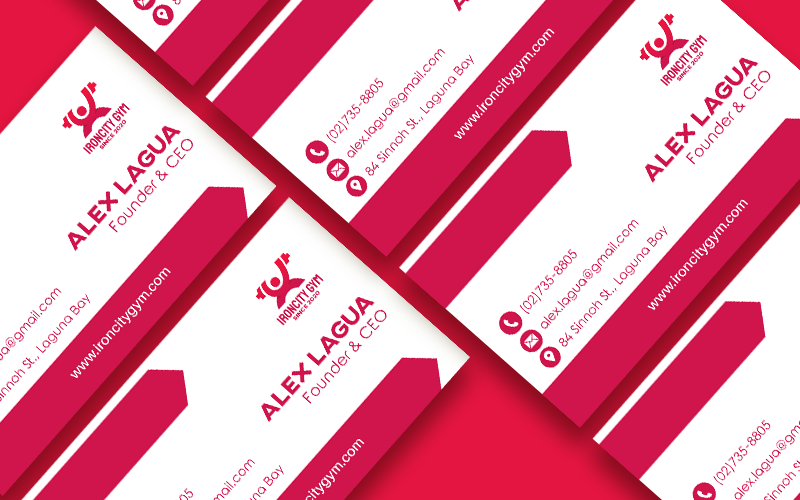 Fitness Physical Trainer Business Card by BrandCrowd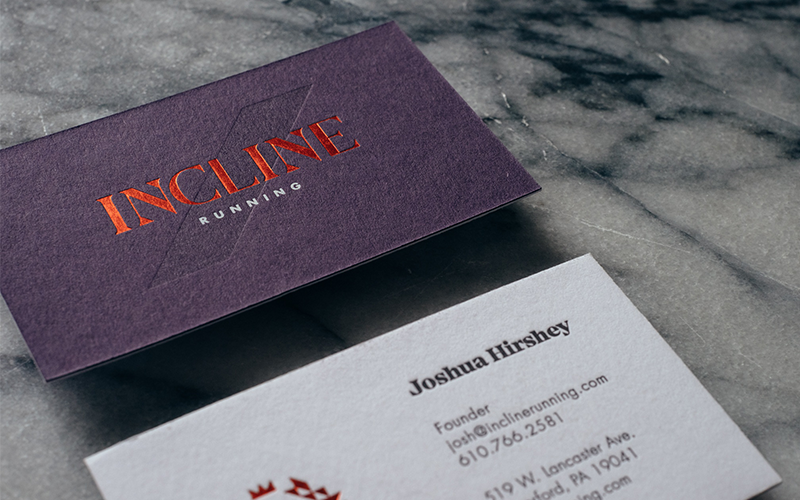 Incline Running Identity Case Study by Mike Smith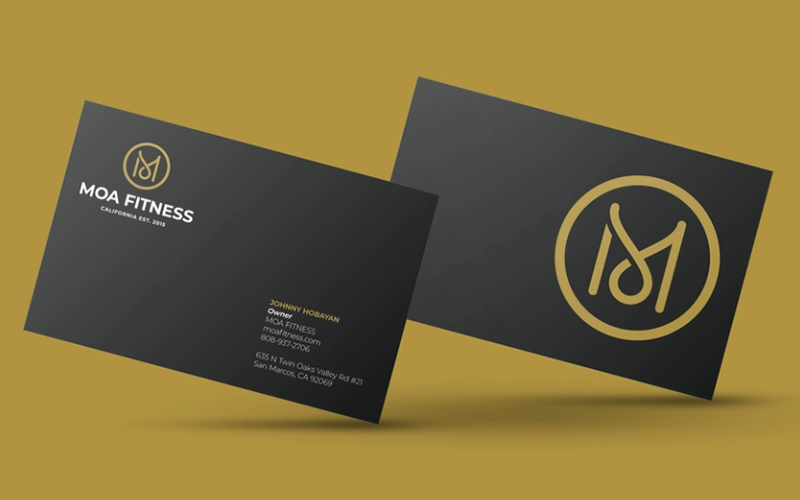 Moa Fitness Business Card Mockup by Raboin Design Co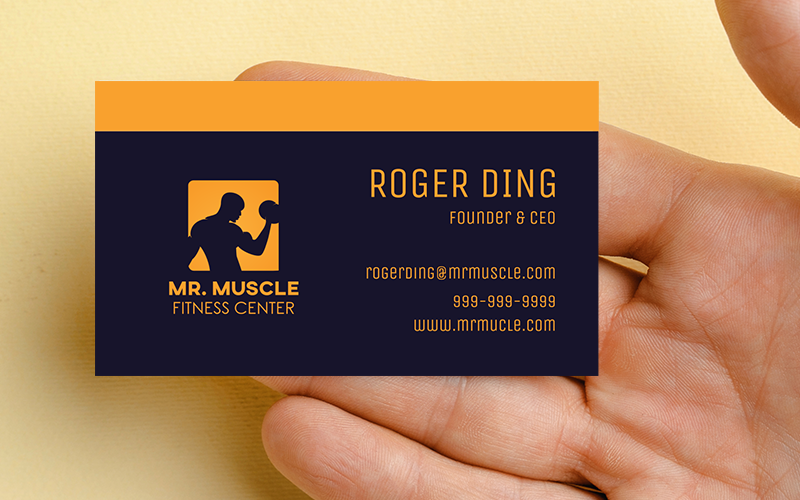 Orange Bodybuilding Gym Business Card by BrandCrowd
Pro tip: Make sure your information is complete
A practical card design has complete details about your business. So if you're wondering what to put on your business card, you need to include your company logo, company name, mobile phone, email address, and other essential bits of information.
Dance workouts continue to grow its popularity. One of its biggest specialties today is Zumba. It's a workout that takes inspiration from international dance and music to create a cardio exercise for groups of people.
You can show this through graphic design by adding colorful elements or even pictures of a community in motion on your card. Other elements such as shapes and lines also double as ornaments and symbols of movement without taking up too much space.
Color also helps send the message. Bright shades of pink, yellow, blue, and other festive colors will let you capture the workout's feel through design.
Get inspired by more ideas below.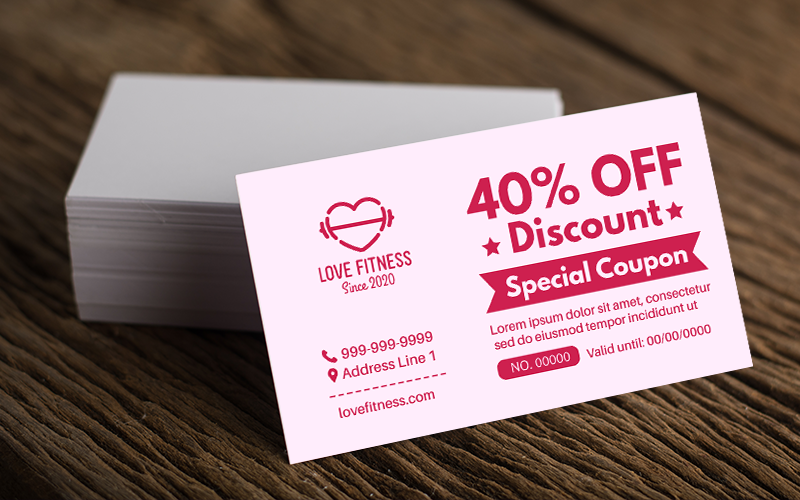 Fitness Gym Lover Business Card by BrandCrowd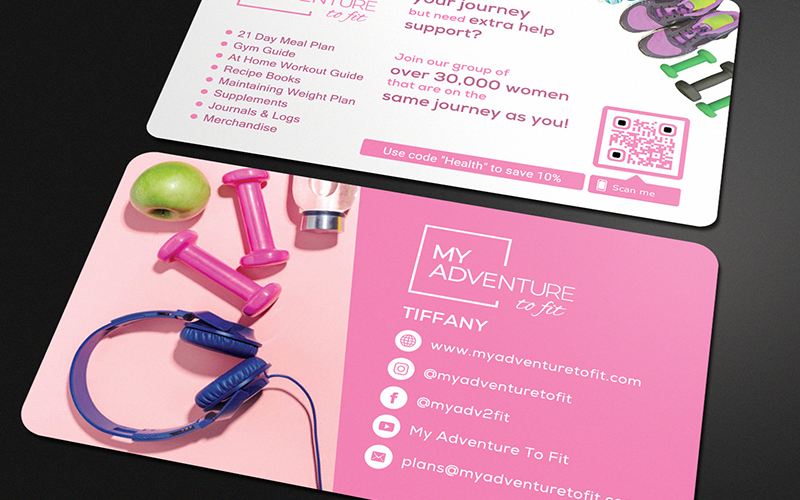 Health & Fitness by Sandaruwan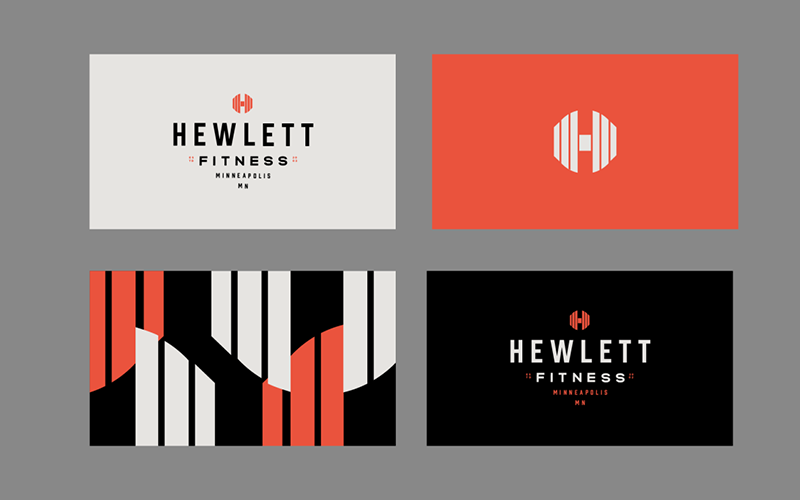 Hewlett Fitness Gym Business Cards by Kevin Craft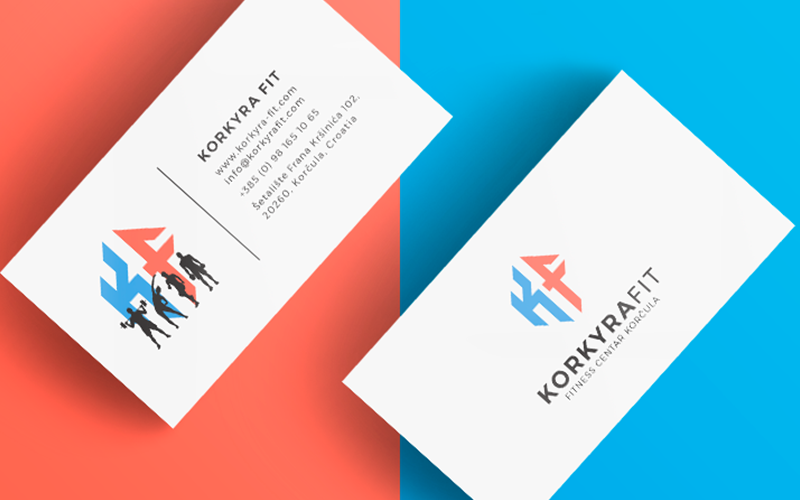 Kf Logo & Business Card by Eleana Gkogka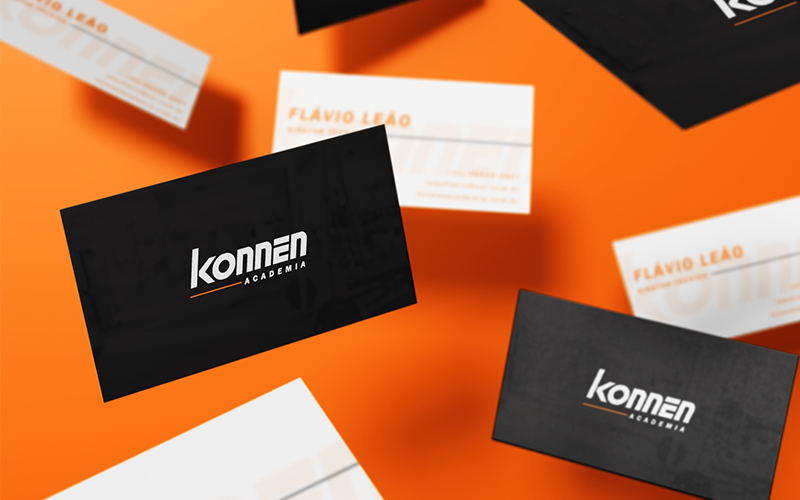 Konnen Gym – Business Card by Yuri Figueiredo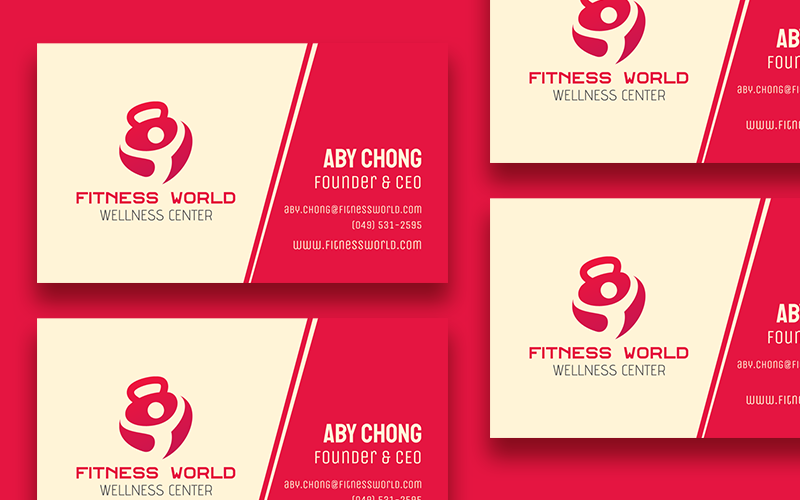 Red Gym Kettlebell Business Card by BrandCrowd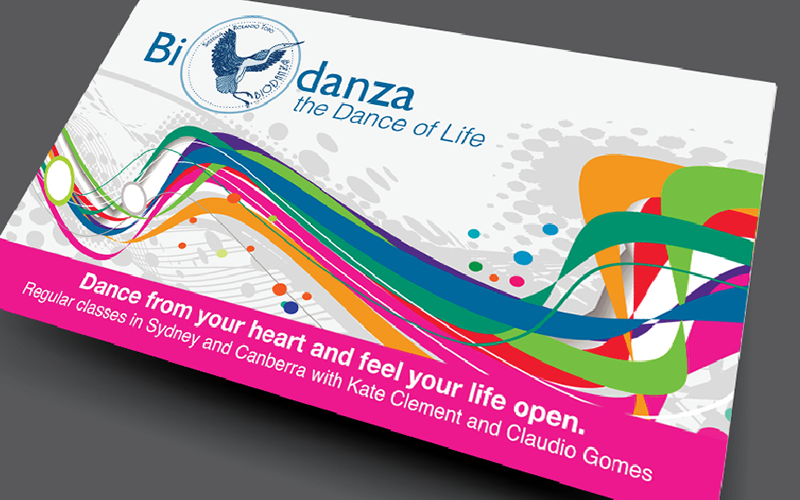 Biodanza – Dance of Life by Ignited Design Studio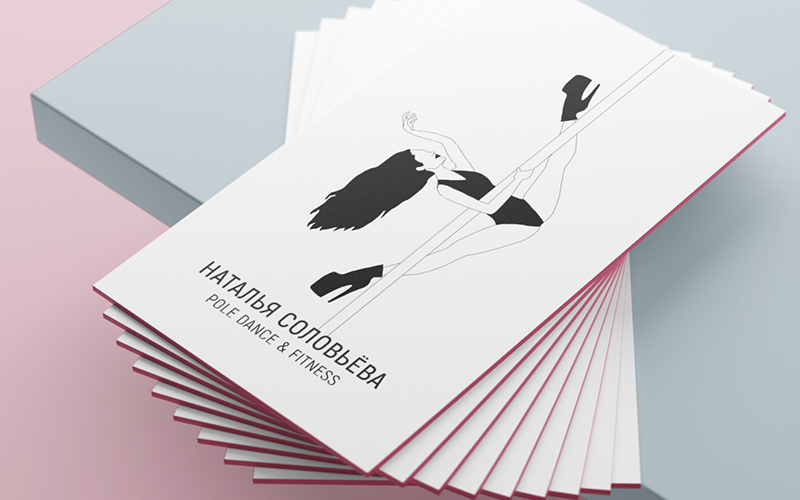 Business Card & Logo Design for Pole Dance Instructor by Ekaterina Obzhigalova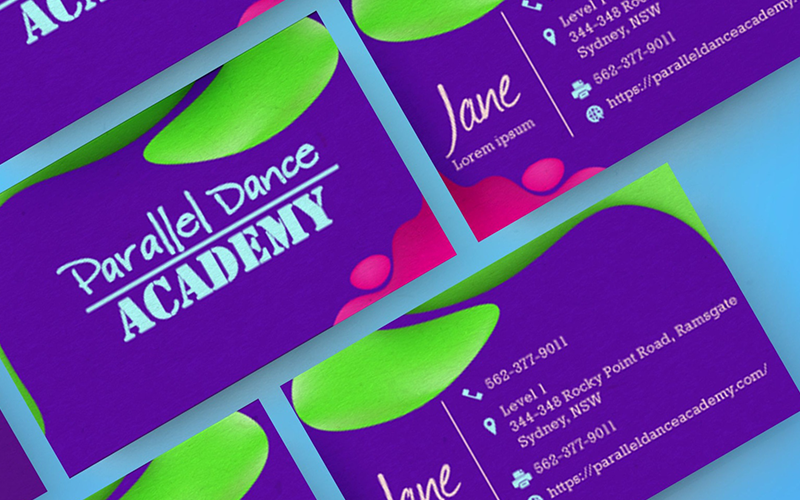 Business Card design by Samina H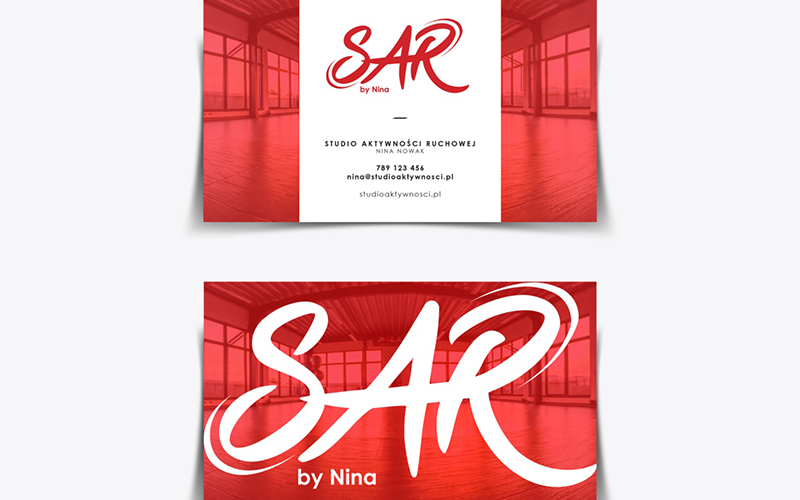 Business card for studio of physical activity by Ernest Duluk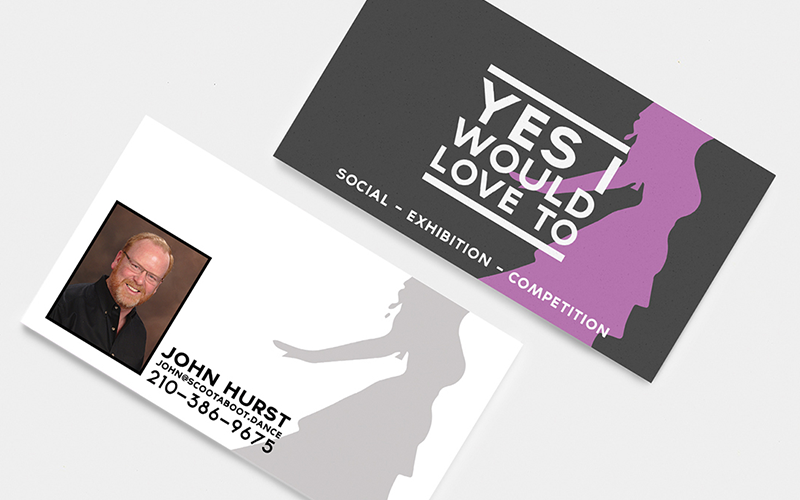 Dance Card to Provide Contact Info by GunnarOrn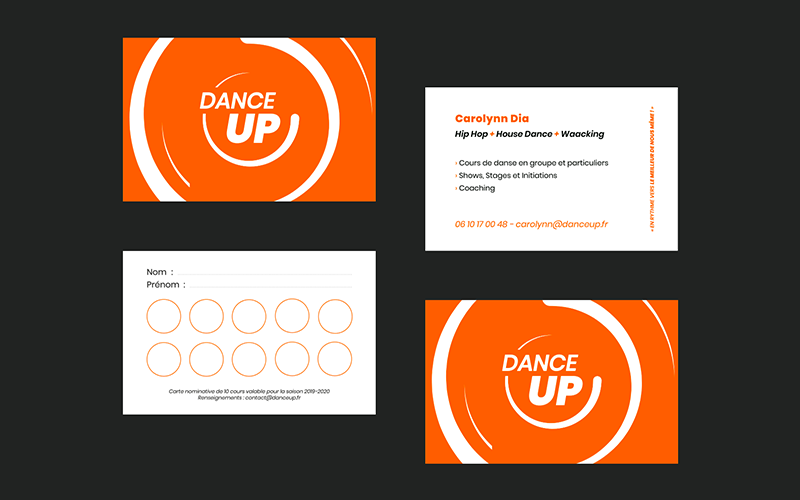 DANCE UP – Business and lessons cards by Jeeday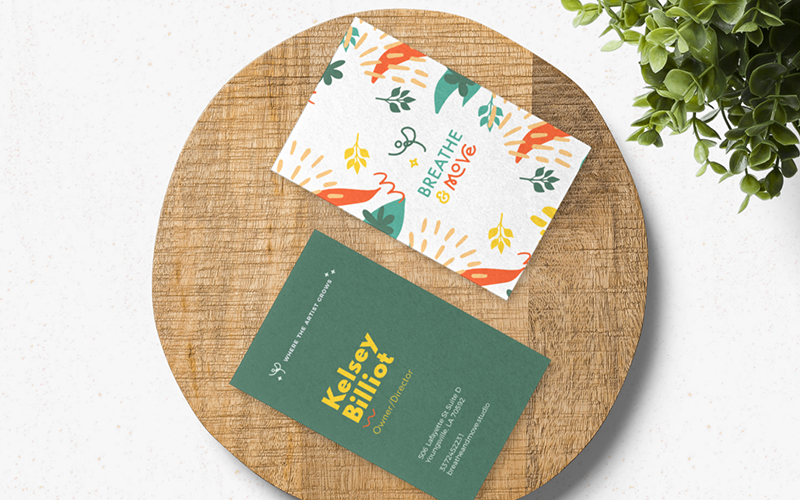 Movement Studio | Business Cards by Jessica A.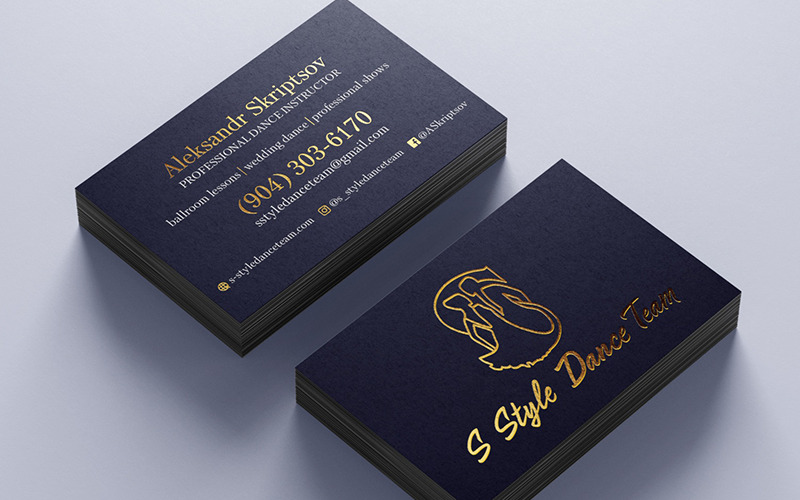 S Style Dance Team Business Card by Alena Chizhova
Pro tip: Find a readable font
Keep in mind that your calling card isn't just for capturing attention. It must also serve its purpose of informing your audience. That's why you need to use a readable font to display your text on small printed materials like business cards. It should be spaced well and have distinct letters. Otherwise, people may have trouble reading your details.
Conclusion
Get closer to your brand goals with a business card. The designs above feature various calling card styles that can suit a whole range of brands in the fitness industry. By browsing this collection, you can find the motivation to improve the branding of different businesses, be it in Zumba or in personal training.
Start your journey to develop a better brand identity and look for a business card through the following options.
DesignCrowd is a crowdsourcing platform that you can use to start a design contest and work with a community of freelance graphic designers to bring your business card concept to life. It also lets you use it for projects like flyer design and T-shirt design. Receive up to 50 design submissions today.
Creating your business card is also possible. The BrandCrowd business card maker has a wide range of designs that you can customize. Browse its library to spot game-changing fitness center business cards and sporty business cards. You can personalize elements like font and color to create a design that best fits your brand. Try it right here.
Read more articles on design and inspiration below: