45 Entertaining Singing Logos For Musically-Inclined Brands
Reading Time:
8
minutes


Singing has a long history. It even predates the development of spoken language. Our ancestors used singing, which is the activity of using the vocal cords to produce musical tones, to communicate to the gods and to other people.
Singing has evolved now as a means of entertainment. We listen to singers in concerts or listen to songs on our phones produced by singers.
There is no county in the world that doesn't have any form of singing in their culture. Even normal people like us, who are not performers or professional singers, also sing to entertain our friends and ourselves.
Singing can also be a good concept for logos. It has a lot of symbols that people can easily understand. We present to you some singing-related logos to choose from: microphone logos, notes logos, instrument logos, mouth logos.
Microphone Logos
The microphone is an instrument that is associated with singing. When people see it, they automatically think it has something to do with music, sounds, and songs.
In the past, microphones used to be big and bulky. Hence, you can only use it in a studio. This type of mike slowly died when technology advancements gave birth to smaller instruments. The image of a mike propped on a mic stand is what resonates to the people's perception up to now.
Now, mike has advanced to include more features such as wireless connection and the ability to change the quality of the voice. Mikes are not only for recording, which used to be its main purpose but also as a tool to amplify sounds.
If you want to use mikes as a symbol for your brand, you're lucky enough to find so many kinds in the market. There's large and small diaphragm condenser microphones, ribbon microphones, dynamic microphones, microphones for vlogging, for interviews and recording, and more.
All these are different images you can use to convey your brand message. Now you don't have to search far to find some inspiration because we did the work for you. Presenting microphone logos from other brands that you can replicate or customize:
Baba Sosyal / Logo Design by Medya Baba
Cheese Mic by Garagephic Studio
Logo Speakers Club by 🦄 Dragos
Mic Drox by Mahdy Hasan Hridoy
microphone logo concept by Alby armasa
White Microphone Monoline by JimjemR
wings and mic logo combination by artbernadif
Notes Logos
Music today cannot exist without musical notation. Notation paved the way for more advanced and sophisticated music that we presently enjoy.
What is musical notation? It's the system of visually representing aurally perceived music, that is writing down sounds that come from musical instruments or the human voice. Because of this, we were able to create and experiment with different musical styles. Also, notation helps us understand the music of the past.
People perceive note symbols as always something related to sounds. When you see a note in a brand's visuals, you cannot think of anything else other than that brand probably deals with a recording agency, sound processing, record labels, or others.
The good thing with notes is that they offer so many kinds of images. So it's less likely to find a similar brand design should you choose to use musical notes for your logos or other brand visual needs.
Get inspired by some examples below. As you'll notice, musical notes can take shape in many ways. And there's so much room for creativity and customization so your design can come out unique despite musical notes being a ubiquitous concept.
Brooklyn Sound Academy by FulvioLazzariDesign
EIGHTH SYMPHONY by Tosha Vitorin
Musical Note Hexagon by SimplePixelSL
Music Bird by Alexandra Erkaeva
S + Note Logo Design by Dalius Stuoka
Instruments logo
Musical instruments enhance the performance of a singer. We have so many musical instruments nowadays, major ones being piano, guitar, violin, drums, etc. You could use all these instrument images to convey your brand.
If you're a piano teacher you could use piano symbols. If you're a drum instrument manufacturer, of course, you can use drums as your main icon. If you're a freelance violinist, your personal brand could make use of a violin-inspired logo.
To convey the message of singing, you could combine some symbols such as a mouth symbol coupled with some notes and some instruments. Your best bet is to be simple and without too many distractions.
Here are some inspirations if you wish to have a musical instrument-inspired logo design.
Batalovic Update by Stevan Rodic
Beale Street Music Festival by luiz otavio I DESIGN
Chords of Compassion by Sujit Banerjee
Guild Guitars "An American Classic" by Wildwood Design Co.
Guitar Music Instrument by DanikBrt
Logo for brass band by Orinta Kasparaviciute
Organic Sounds Select Guitars by SUDHEESH KV
playjazz logo concept by juliawan
Mouth Logos
What is singing without using our mouths, right? Our mouths have a wide array of uses. One of them is singing. Singing doesn't happen in the mouth actually. It happens in the vocal cords. But since the mouth is the visible part whenever someone sings, that's where we associate much of the activity.
The mouth can also be equated with eating so be careful if you're going to use this for singing brands. For logos, the best way is to place another symbol related to singing such as microphones, notes, or instruments. At least you'll differentiate your logo with those brands affiliated with the food industry.
If done right, mouth images are a great way to tell your future customers about your singing-related business. If you're a singer agency, a singing talent search, or opera music, then you're off to a good start with having mouth symbols as your logos.
Word of caution, though, there are so many things that can be associated with mouths, not only the food and music industry, but also the dental, beauty, and hygiene industry.
So to help you create your mouth logos that are related to singing or music, here are some samples to get you started:
Belt Out Loud by R A H A J O E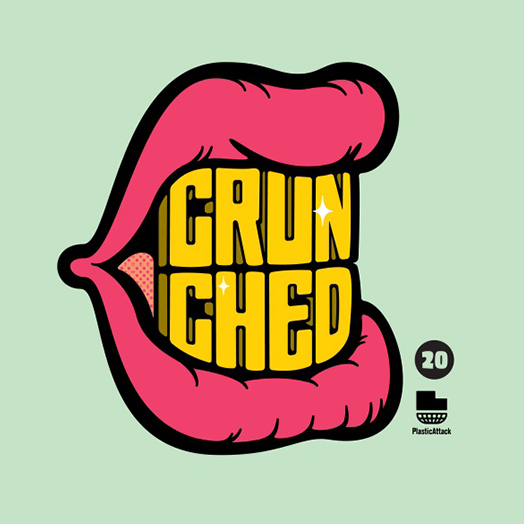 Diagnosis: Crunch Mouth by Erik DeWaal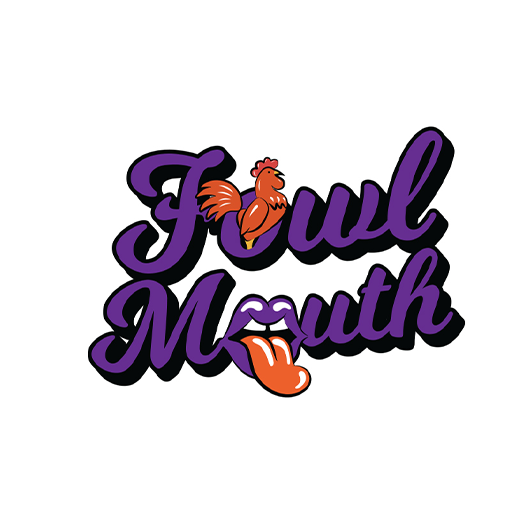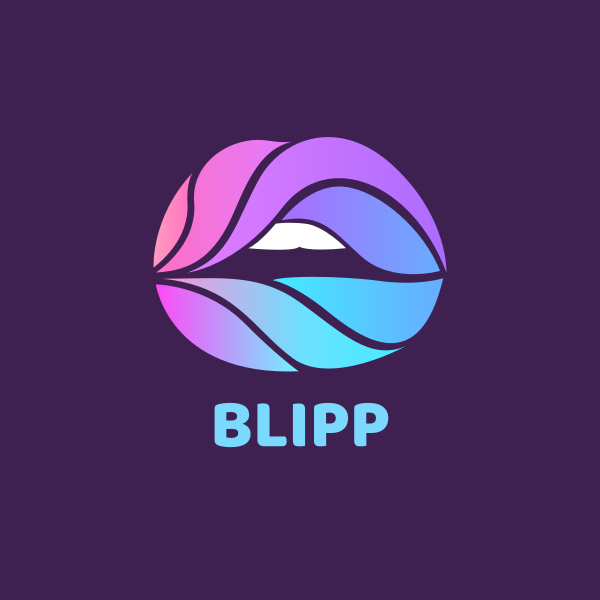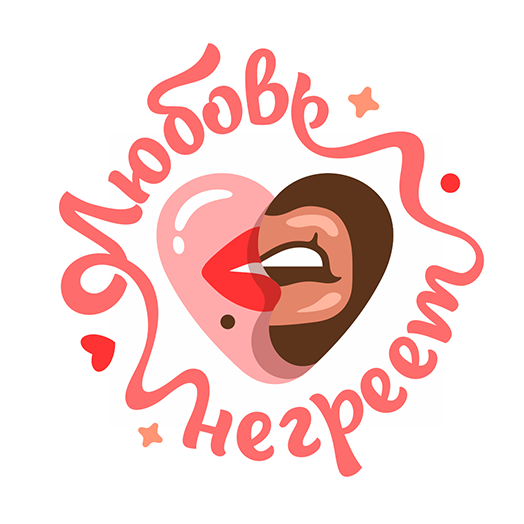 Naked Picks & Tasty Licks by Blake Cale for 903 Creative
SCREAM Theme Park Logo by Lindsey Bock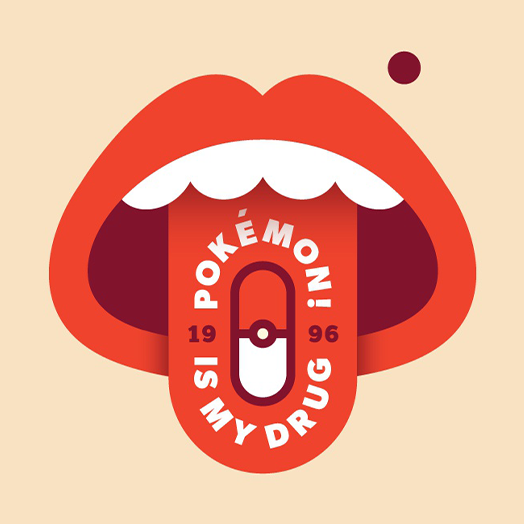 The Most Addicting Drug by Patrick Moriarty
Final Thoughts
So there you have it. The best singing-related logos. Choose from the concepts we have: microphone logos, musical note logos, musical instrument logos, and mouth logos.
Pro tip: keep the logo simple and clean. Minimalism is the trend nowadays. So don't add too many unnecessary embellishments or intricate details.
Another tip: Use a black color first. This way, you'll see how the logo will look without colors and see if it still does its purpose. Because a well-designed logo can still relay a clear message without colors. Once you're OK with the final look of the logo, that's when you can use a different color that is related to your brand color palette.
Singing is a widely accepted activity in the world. Everyone knows what it is. So if you use symbols related to such a ubiquitous activity, you're certain to attract a massive audience. And who doesn't like music? Music brings warmth and life to an otherwise dull and boring world.
So, entertain your audience with singing-inspired logos.
If you want to create a logo but don't have a big budget, sign up at BrandCrowd logo maker for a cheap annual amount. You'll have access to thousands of logo templates. You can customize it to make it unique. Plus there are free templates to download too.
You can also crowdsource logo designs through DesignCrowd. This way, you can choose from professionally designed logos that are already customized to your branding needs.