45 Pharmacy Logos To Make Your Brand Live Long
Reading Time:
7
minutes


Before you rush into taking care of your patients, you need to be mindful of your company's branding.
Now, being extremely thorough and hands-on when it comes to operations like marketing can be challenging for medical professionals. There's already a lot on the plates of pharmacists and chemist companies. Responsibilities like dispensing, packaging, counseling, interpreting physician orders, and educating patients are stacked up on the long list of their duties.
Brand trust benefits form this branding which is extremely important when it comes to the medical sector. Having an effective logo drives the growth of brand awareness and may lead your audience further into the buyer's journey.
We narrowed down the best logo design concepts for emerging pharmaceutical brands out there:
Bowl of Hygieia
Cross
Medicine
Let your patients know that you are a medical brand they can trust by providing quality service and a credible branding kit. Find the logo that will inspire you below.
Bowl of Hygieia
What can you do with 90 seconds?
Grab water from the tap? Start brewing coffee?
That fleeting span of time is crucial for you to judge your product. This is a good reason why you should use well-known symbols to communicate what you offer.
Pharmacology has a lot of symbols since its first practice. Common symbols include the Rx sign which is was derived from the Latin word, "recipere."
Tom's Value Pharmacy by creativea
Pharmacy Advisory Group by dzine studios
Pharmacy Advisory Group by Gita.
Neofarm Logo Design by PopArt Studio
Edmond Pharmacy by Razvan Cucu
However, the most well-known representation of pharmacology is the Bowl of Hygieia. This symbol for healing and has been used since 1769.
Market City Pharmacy by AT tillanc
Medical Chemist Pharmacy by MaherSh
Medical Doctor Cross Logo by Inovalius
This bowl and snake design originated from a Greek myth. The god of medicine and healing, Aesculapius, is believed to heal people anyone who stayed at his temple, even snakes. While the bowl is a symbol for his daughter Hygeia who is the goddess of cleanliness.
Speaking of animals, you do not have to limit yourself to just snakes. Animals such as the unicorn and alligators have also been used as a pharmacy symbol throughout history.
Cross
Aside from the bowl design, pharmacies have adapted the green cross. Institutions from the USA, Japan, and more.
The cross represents a lot of things in art, history, and organized religion. But people also often forget that the cross is also utilized in this sector.
Colors like green, red, and blue are used widely in the industry. These colors offer a bold look at the designs that give off a strong impression.
Zenith Pharmacy Logo v.1 by Moe Pike Soe
Wellness Pharmacy by dianagargaritza
Pharmanex Logo by Filippo Borghetti
Silver Heights Pharmacy by Abaan
However, green is the most liked color as it calms both medical workers and patients. It also balances out the harsh light of medical facilities. The green cross is also a common symbol in the industry. This color is widely associated with nature and life, which are appropriate for a profession that provides a remedy to the sick.
Abstract Green Cross by SimplePixelSL
Abstract Medical Doctor Green Cross by MDS
Walhalla Pharmacy by greeenspheretech
In the time of World War I, pharmacists were tasked to wear dark green collars while doctors were assigned the color red. So it's more than just color psychology that shapes how the green cross is seen in the field of pharmacology. History comes into play, too.
You definitely don't need to stick to the tradition. Easily turn your logo into a more playful and modern concept by adding other shapes and changing the color up.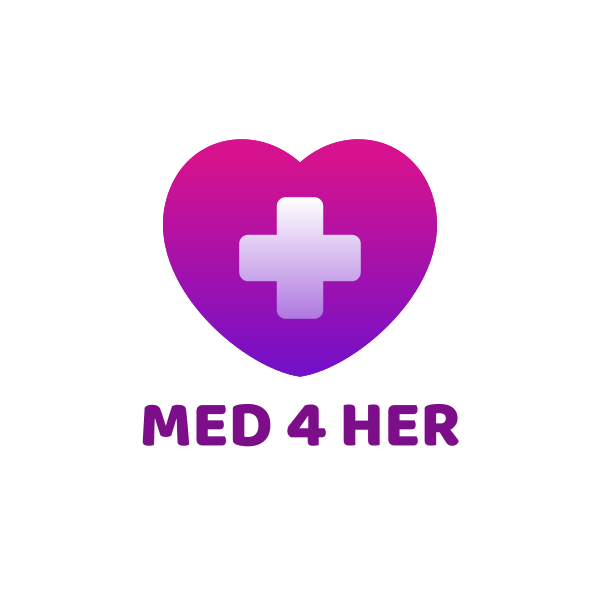 Healthy Medical Heart by eightyLOGOS
Jarron Yee Pharma Compounding Expert by Angkasa Official
Gym Dumbbell Medical Supply by SimplePixelSL
Medicine
Utilizing a medicine product as the center of your logo is a straightforward way to be recognized as a drug provider. The obvious items would be pills, capsules, and other instruments used in pharmacology.
Pharmacy Logo Concept by Drilon Spahiu
Medical Logo Design by Tazbir Islam
Silver Heights Pharmacy by design_huyy
South Perth Pharmacy by gauravgraphy
Wellness Pharmacy by creative.bugs
But being direct does not have to equate to boring and unappealing.
There are plenty of ways for you to make your logo stand out. By changing the art style, you can rise above the competition with intriguing graphics.
Other design elements that will showcase your expertise and niche will be a great addition to your pharmacy logo. Just look at the design above for a techie pharma brand. The color blue gives it an innovative vibe, while the wireless signal communicates technological advancement.
H4 Orphan Pharma by alexis alemán
Abstract logos add a creative flair to your logo, too. You can add subtle messages into your design despite its focal point being on the nose. This will let you hit two birds with one stone. Your audience will know exactly what your brand offers and be familiar with your brand personality.
care pharmacy logo by Ansab Imam
Flat Rock Pharmac by Bojan Gulevski
PharmacyHouse by Bojan Gulevski
pharmacy logo by Deividas Bielskis
Stanmore Station Pharmacy by Omnium
Mixing the right design for you
Any business starts its journey to success from the ground up.
Branding opens a lot of doors for young companies who are looking to find greater awareness for their brand. Businesses who don't put in the effort to look good in the market suffer from limited growth and lackluster consumer retention. Pharmaceutical brands are no different.
But, we have good news. You can heal from bad branding.
This calls for the need to put in more effort when it comes to giving your brand identity. One of its many facets is your brand logo. Logos create opportunities for brands to be recognized by their audiences through visual communication.
The pharmacology logos featured on this list are just starting points for your brand when searching for a logo. Your search for logo inspiration does not end here. You can find the right insignia for your brand in our pharmacy logo collection. 
BrandCrowd is the logo dealer you've been looking for.
Read more about the chemistry of good design: