45 Yoga Logos for Brand Wellness
Reading Time:
7
minutes


Find balance in your fitness brand identity with a yoga logo.
Yoga is a practice of mindful breathing and flexibility that originated in India over 5,000 years ago. This ancient activity has a market valued at $96.7 billion, according to a study by Statista. Businesses that plan on joining this industry need a brand identity to help propel them to visibility and become a more distinct company.
We created this roundup to help you find inspiration in wellness logos and compel you to develop a revitalized brand identity. It can help you strike meaningful connections with your target audience and encourage them to see you as a professional company.
The logos you'll find in this collection are great for studio logos and fitness logos. Take a look at this overview to know what designs you can expect to see in this article.
Yoga instructors are referred to as yogis. These individuals have a good understanding of the practice and are proficient in teaching yoga to people who want to learn it.
A yoga instructor logo helps you create a distinct look and be more authoritative. The designs in this section are great for both professional and agency logos.
Adding illustrations of people doing famous yoga poses like the Lotus pose or the Warrior II will help you send the message across. Drawings help you communicate what you do to the audience. This is great for graphic marks and giving the right first impression to your audience.
For the drawings, you can experiment with different art styles. You could try minimalist, abstract, gradients, silhouette, and other concepts. But you want to make sure that you go for a yogi logo concept that is unique and captures your brand well.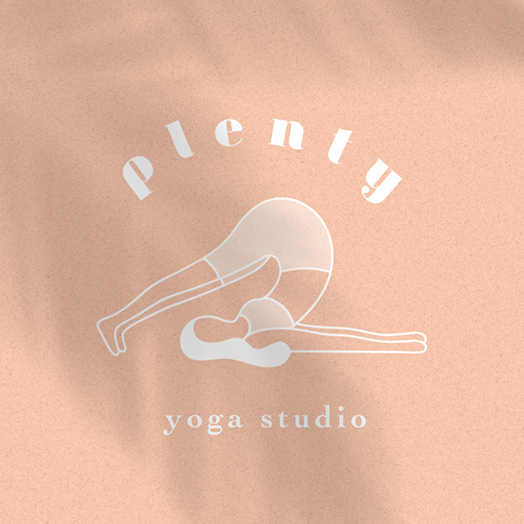 LOGO FOR YOGA STUDIO "PLENTY" by Asya Berezovskaya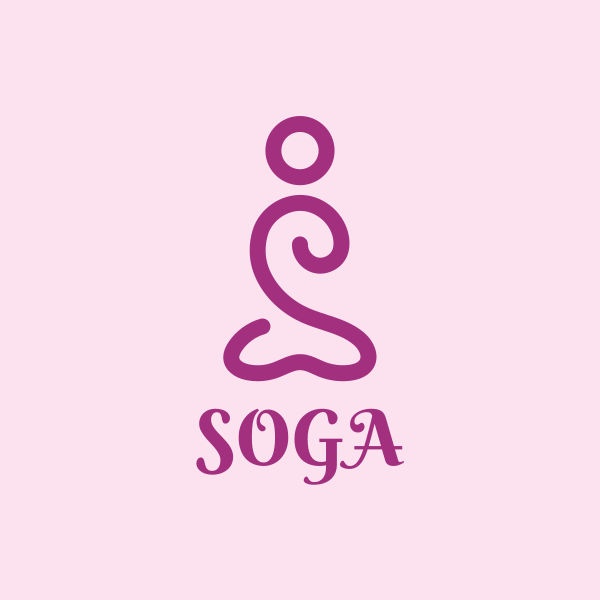 Minimalist Yoga Pose by yulianrhmn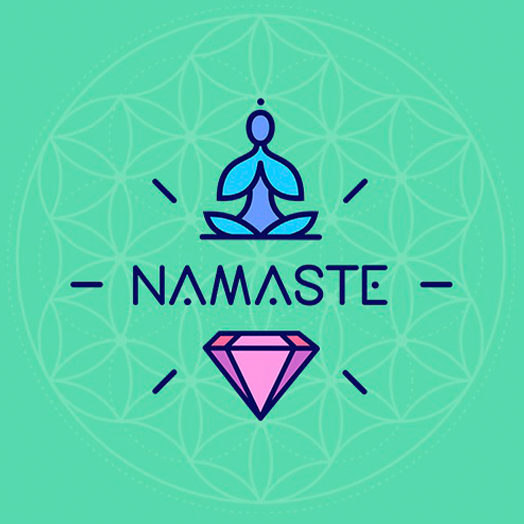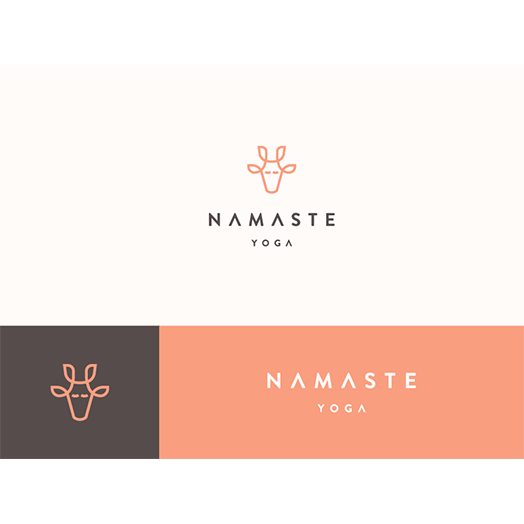 Namaste yoga by Ahmed creatives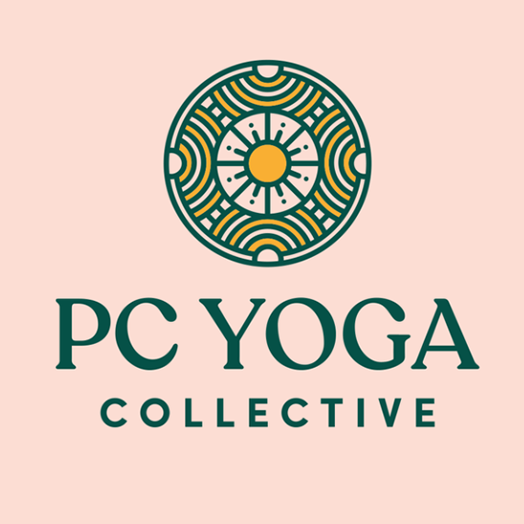 Park City Yoga Brand by Allie Mounce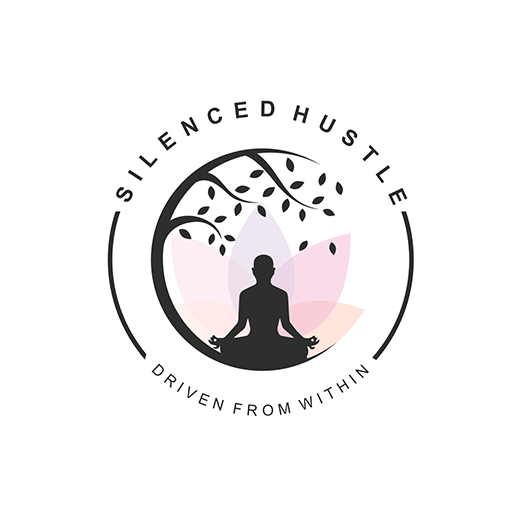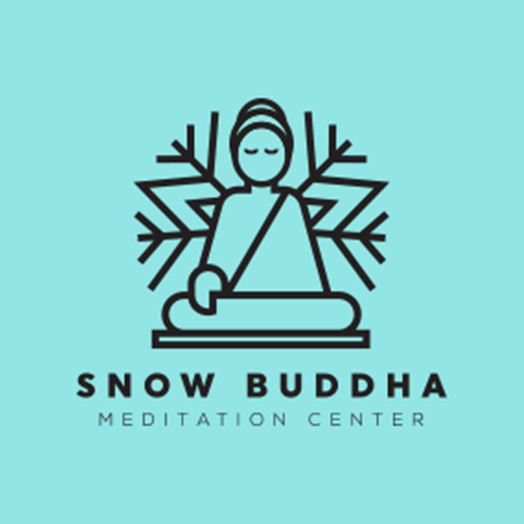 Snow Buddha Meditation Center by k.apor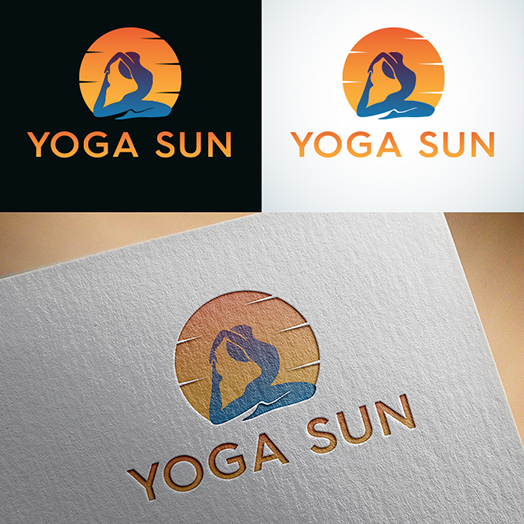 Studio Logo Design by CastleArt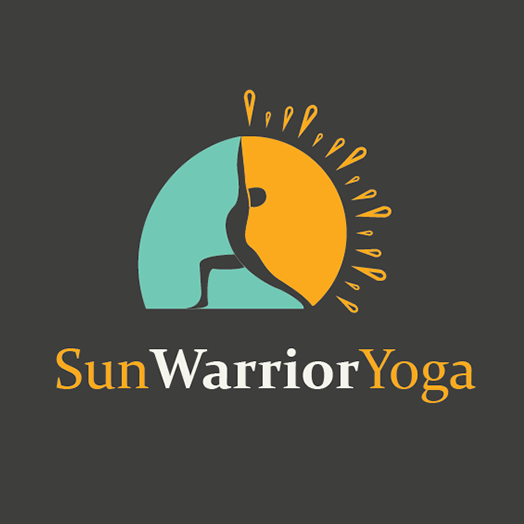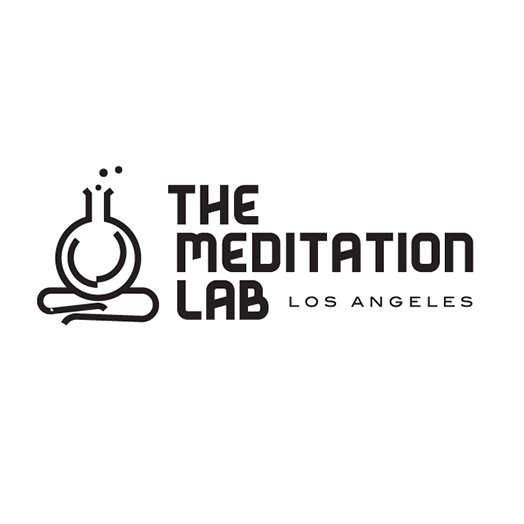 The Meditation Lab by Buck Thylacine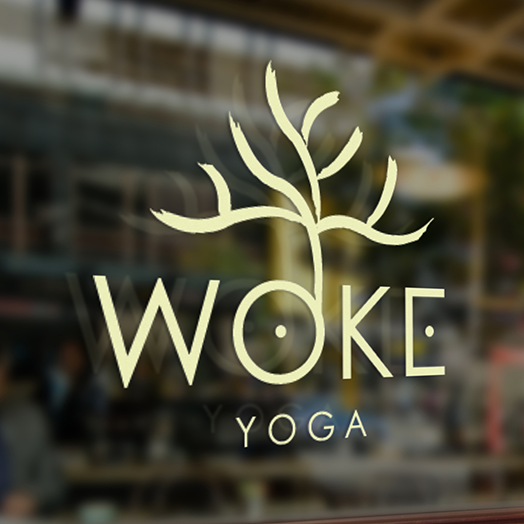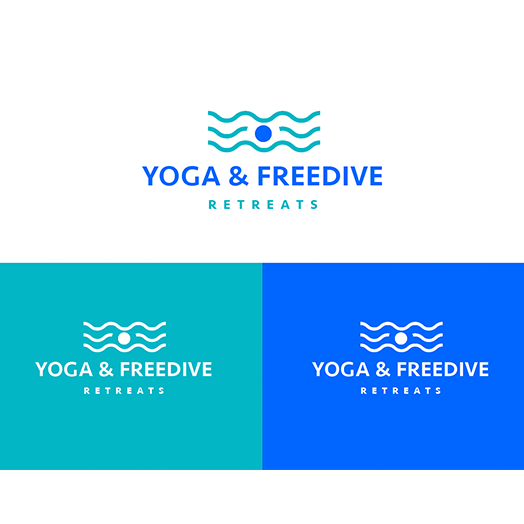 Yoga and Freedive Retreats by wonderland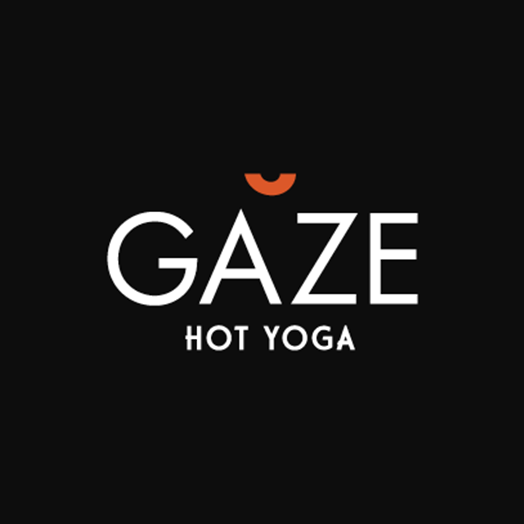 Yoga Logo : Gaze Hot Yoga by Caitlyn Fick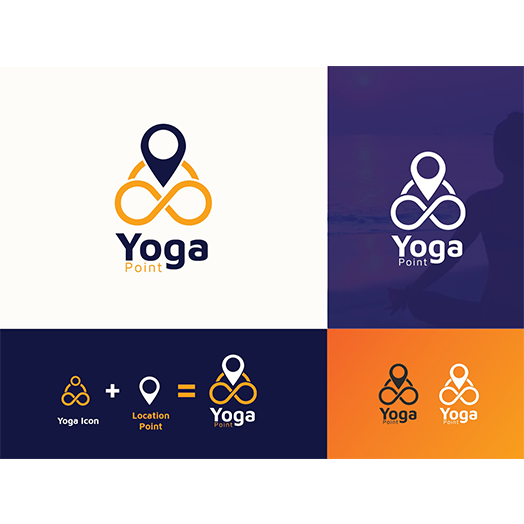 Yoga Point logo by Saydul Islam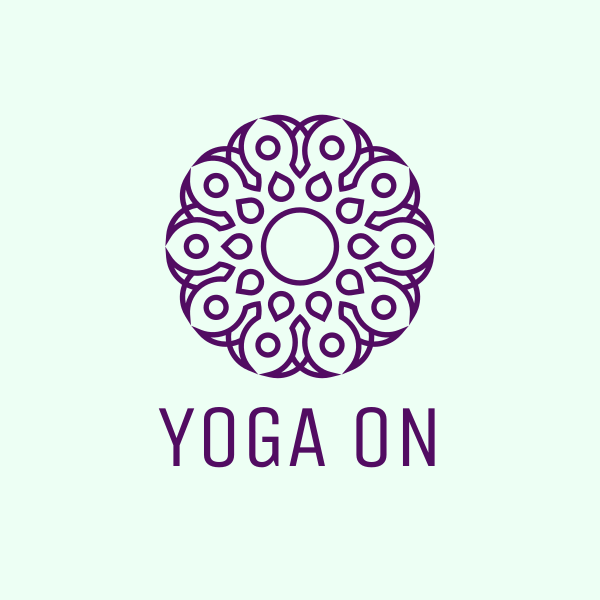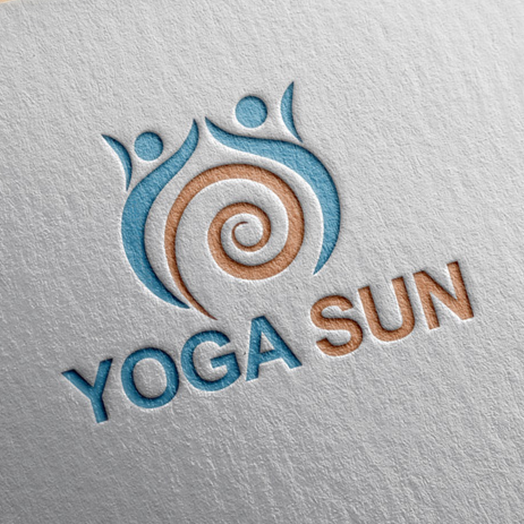 Pro tip: Set a limit to color
When coloring your design, you want to make sure that you use only two to three colors. This number is suggested by experienced designers when designing a logo. Following this limit will help you avoid an oversaturated look. Incorporating too many colors in your design may make it hard to understand.
From yoga pants to yoga pants, activewear for this type of exercise can vary. You want to make sure that you have a design that will help you attract customers and let them know that you have what they are looking for.
Lotus, trees, leaves, the sun, and other nature-inspired drawings are great for a yoga brand mark. These symbols will help you associate your business with the practice. But these aren't the only options you can shoot for.
You can opt for a more straightforward design and only use typography instead. This will make it easier for you to have a design that focuses on your brand name and is free of visual distractions from illustrations. Brands can even make use of typography design trends to create a modern look.
Check more inspiration below.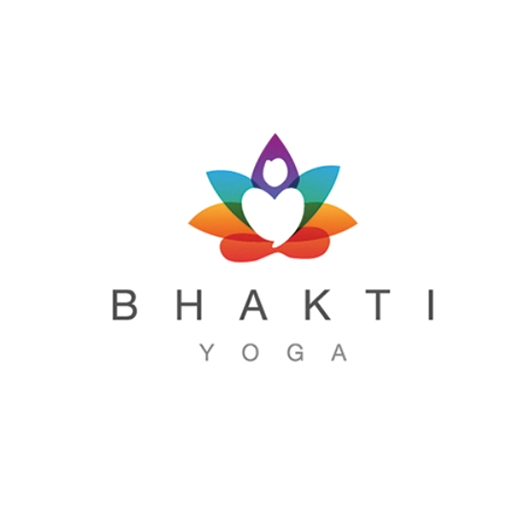 Bhakti Yoga logo design by alaaddin g gur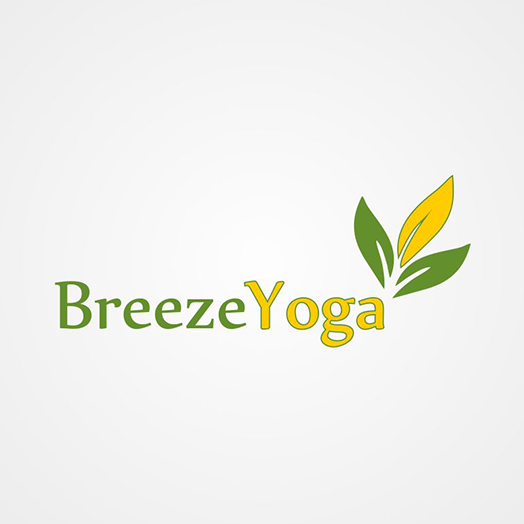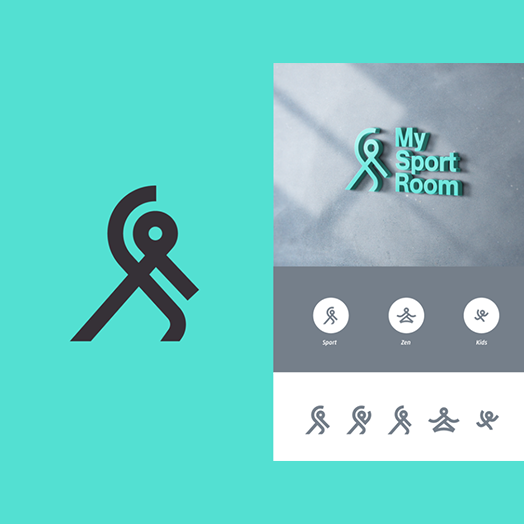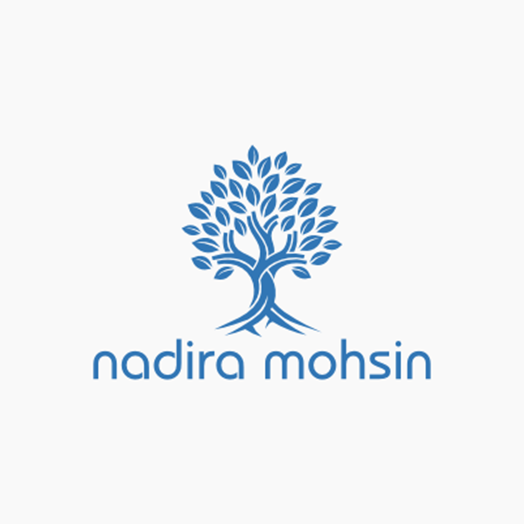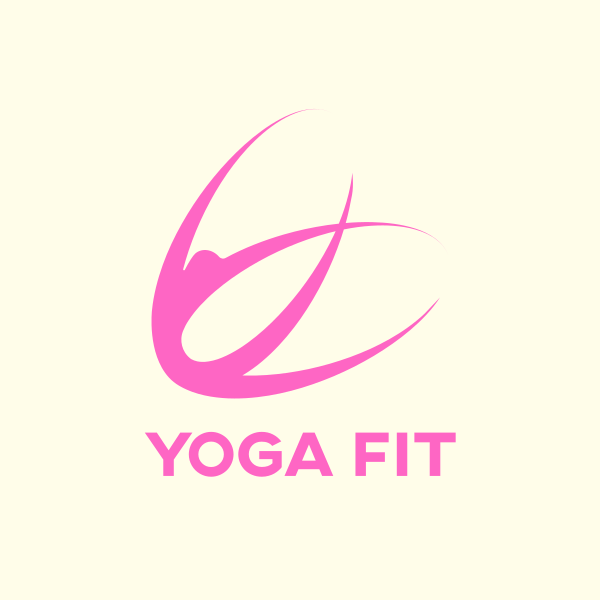 Pink Yoga Fitness Instructor by azus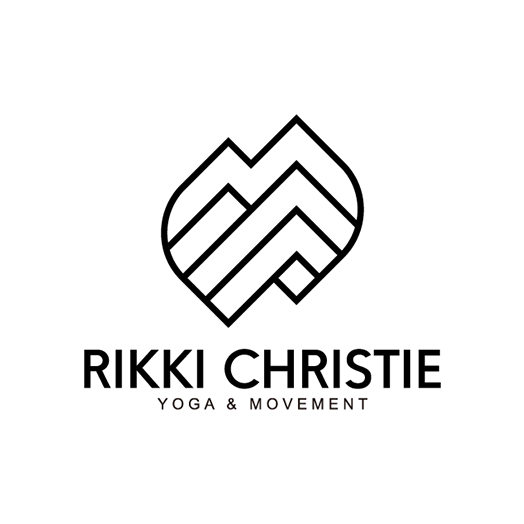 Rikki Christie Yoga & Movement by DEANT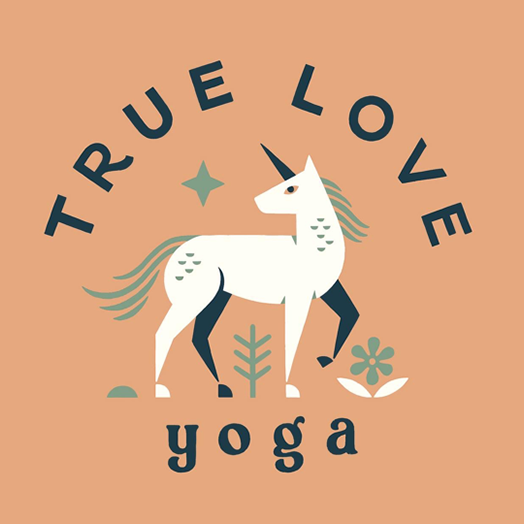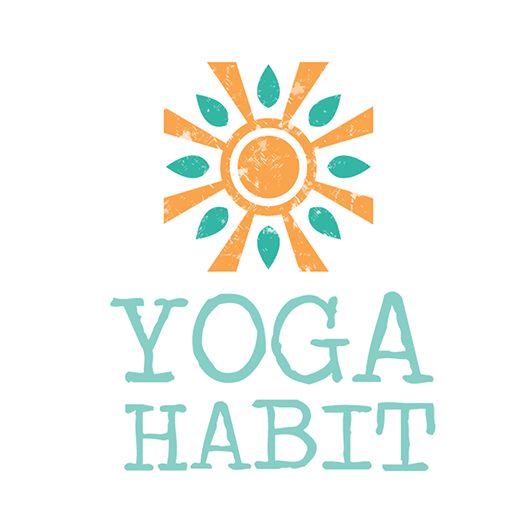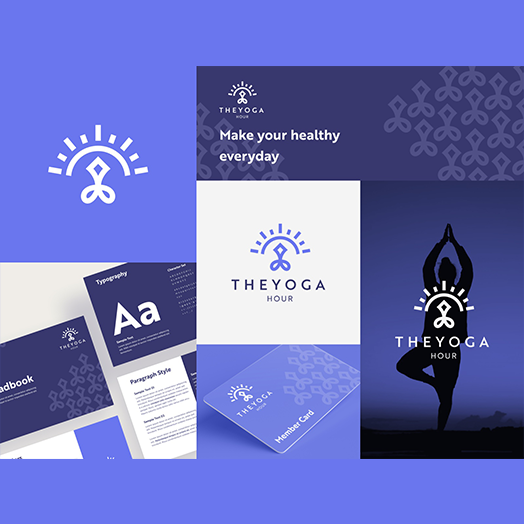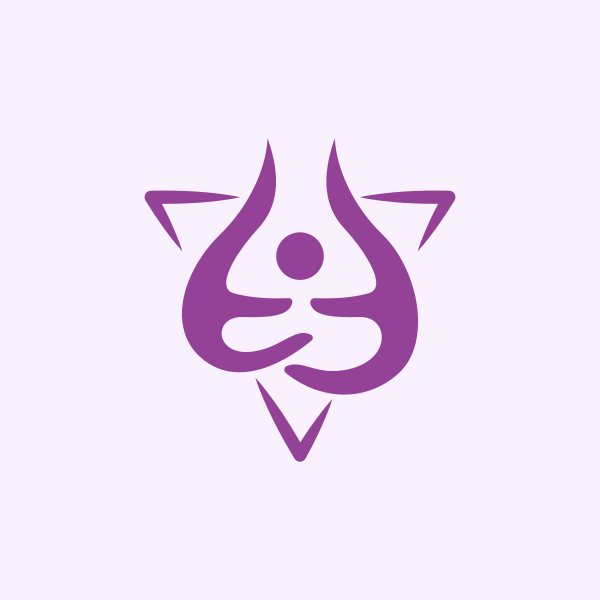 Yoga Meditation Hands by ArtFreedom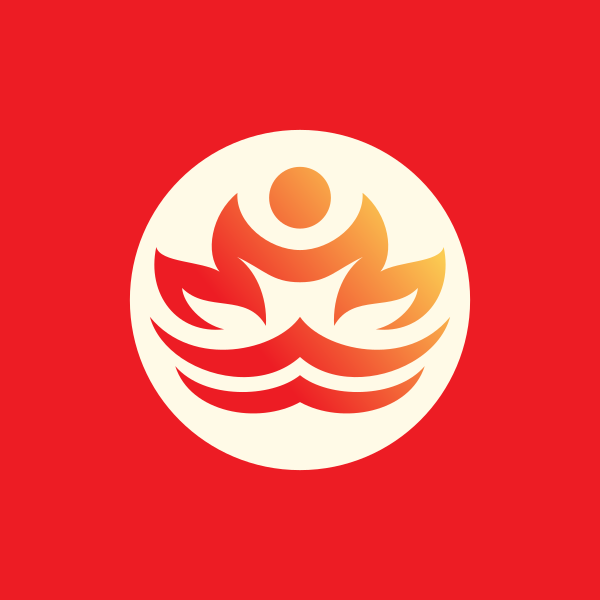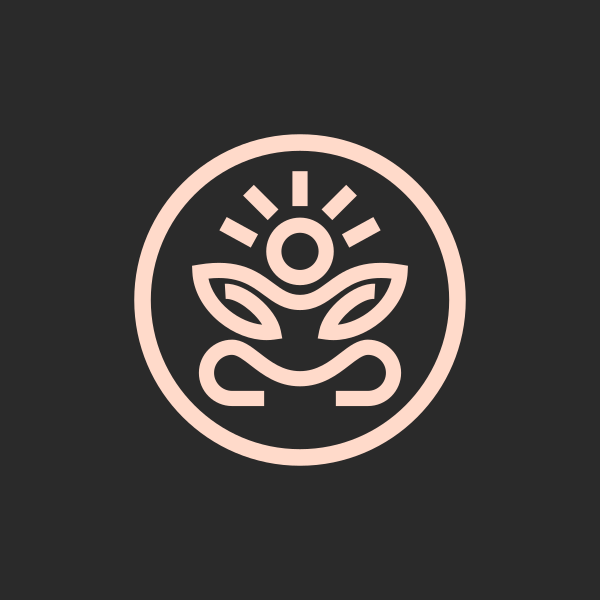 Pro tip: Don't overcrowd your design
One of the most overlooked elements when designing a logo is space. You want to make sure that you give each element of your design room to breathe. Otherwise, the brand mark may end up looking cluttered. Negative space will help you organize and emphasize the features that you want for your brand logo.
The popularity of meditation and yoga goes hand in hand. It's a niche found in industries like recreation, apps, and more. This practice helps individuals sharpen their attention and awareness.
There are tons of meditation symbols that meditation companies can use for their design. The list includes Wisdom Eyes, Dharma Wheel, Mandala, and more. They can be used as a focal point or even as an ornamental design.
One way to improve a design further is by adding a frame. Shapes like circles, squares, and diamonds are great for this. These figures provide a solid silhouette that'll make a logo hard to miss.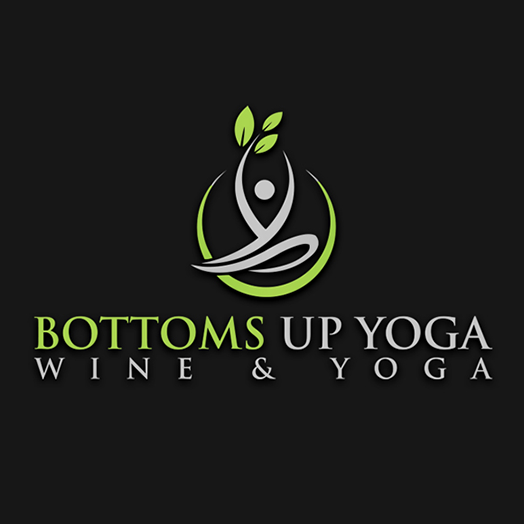 Bottoms Up Yoga Wine & Yoga by Hidden Talent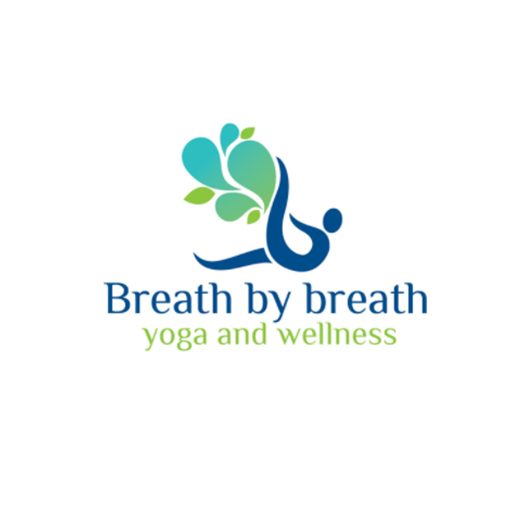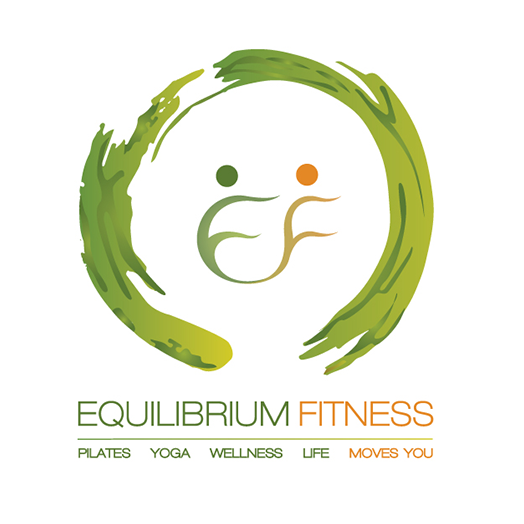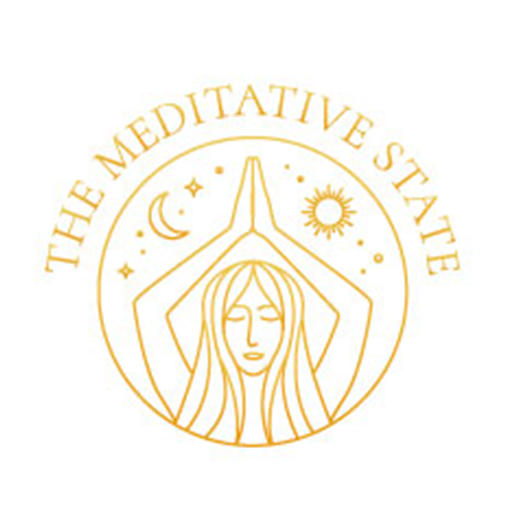 The Meditative State by yudaharv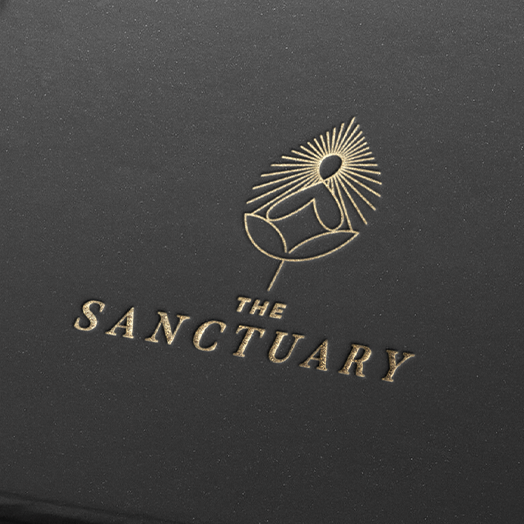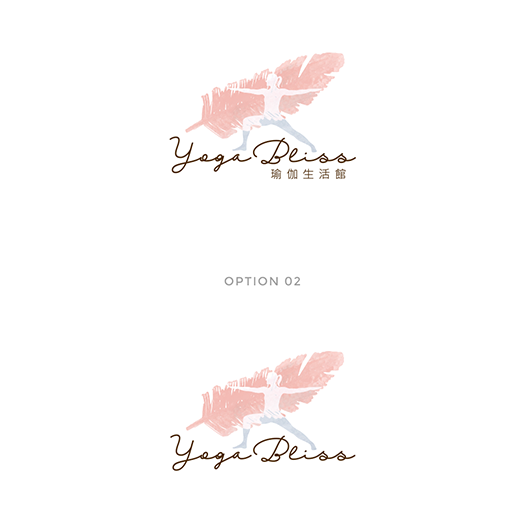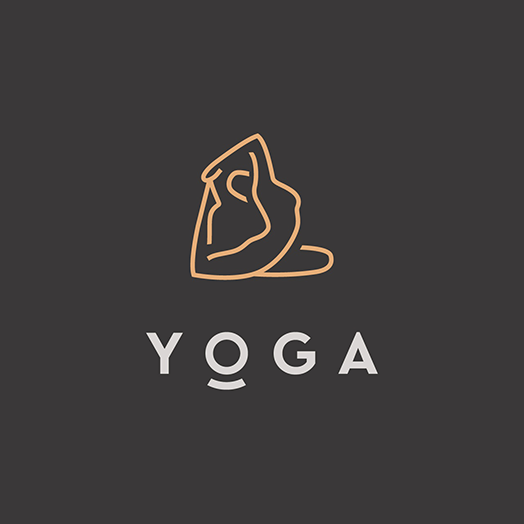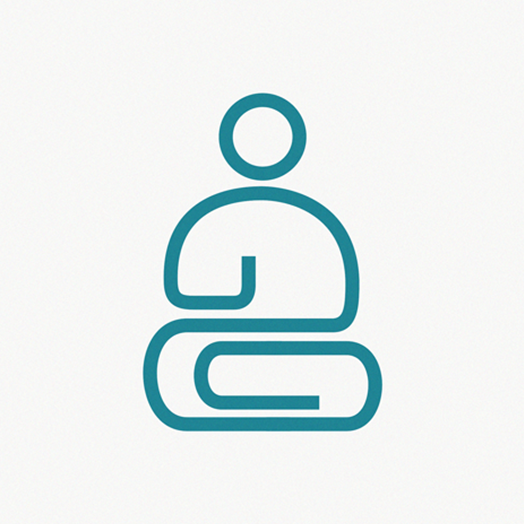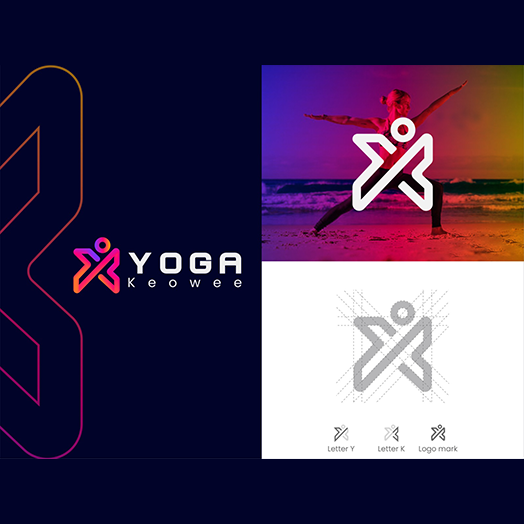 Yoga Creative Modern Logo Design by Mainul Hasan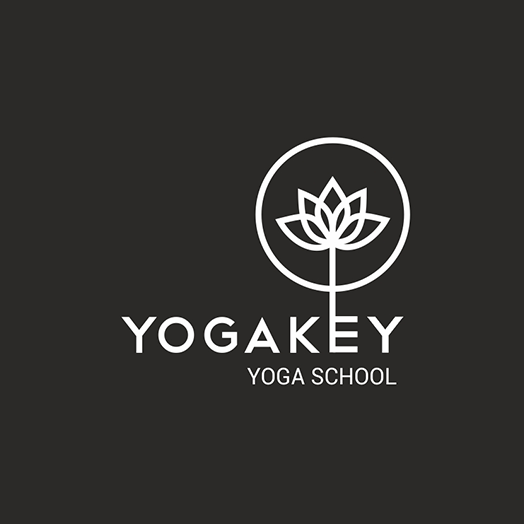 Yoga, Gesundheit, Energie by SRJ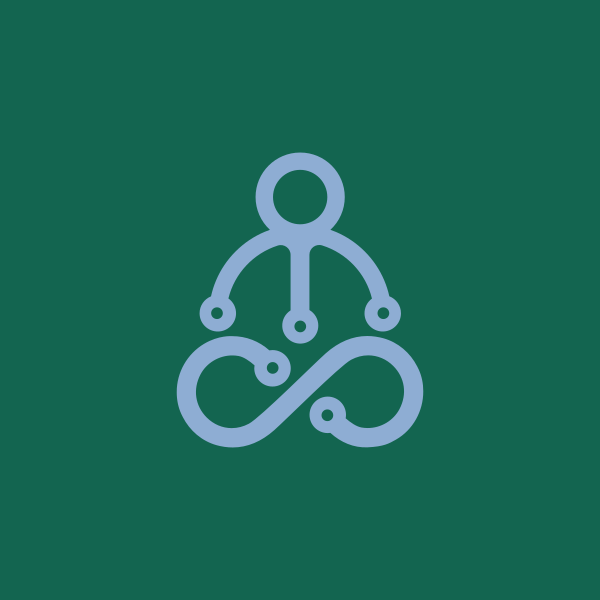 Yoga Instructor by SimplePixelSL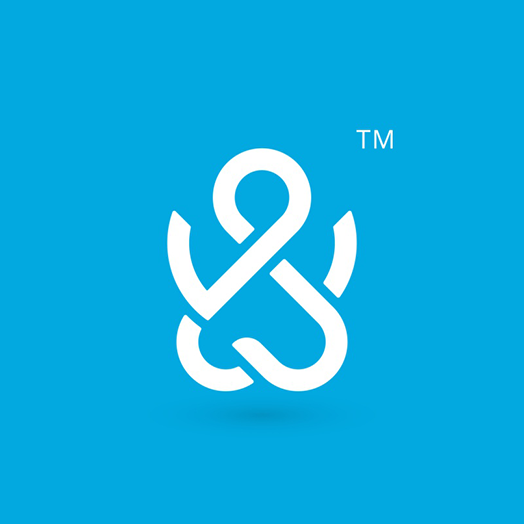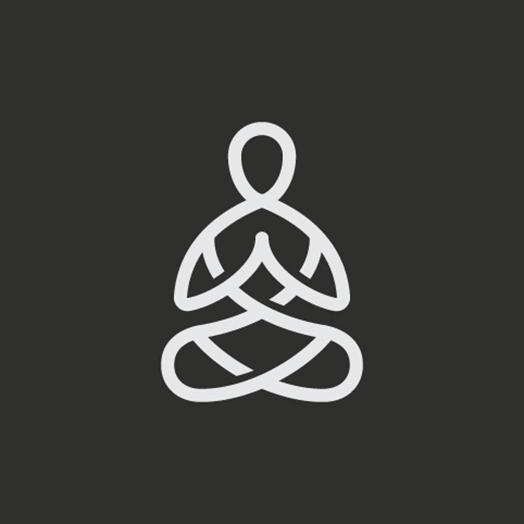 Yoga Retreats by Dimitrije Mikovic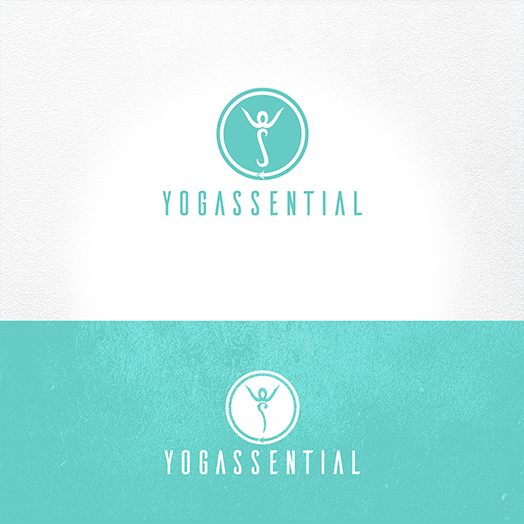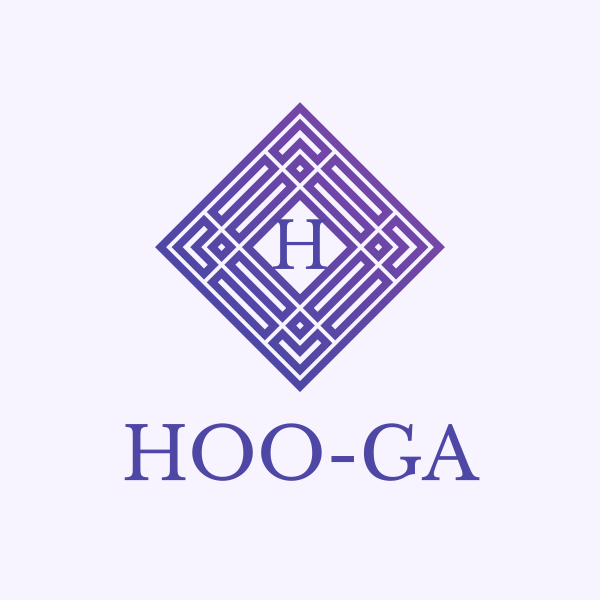 Yoga Studio Lettermark by CreativePixels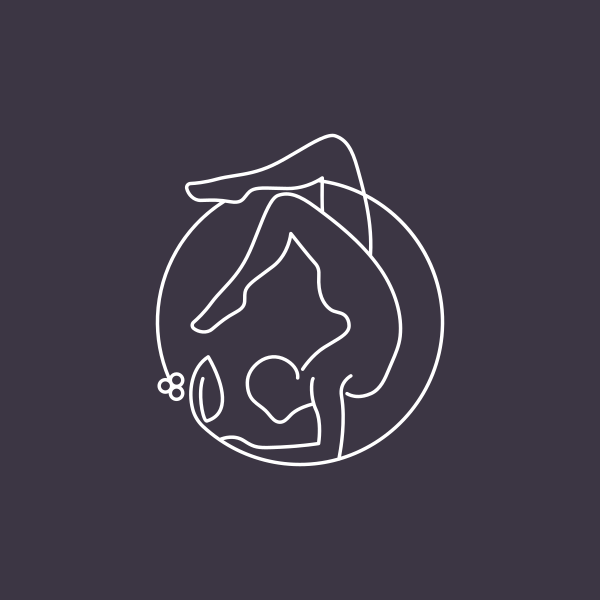 Pro tip: Make it adaptable
It's essential to have a logo that you can easily display on different materials, be it an Instagram post or a Facebook ad. To make sure that your logo can adapt to various applications, it is best to keep the design simple. This helps the audience digest your design properly. You can also make mockups of your logo and get a better idea of what it'll look like on the marketing collateral you plan on producing.
Conclusion
Yoga presents a ton of opportunities for businesses. You don't want to miss your chances and have an ineffective brand identity. It's critical to make sure that you have a striking design to use as the foundation of your brand. This will help you to connect with your audience and be recognizable.
So when you're all set to launch your business, make sure you have a great logo. Below are some ways for you to source a high-quality design.
DesignCrowd lets you run a custom logo design contest. This enables you to post your design concept and have its community of freelance graphic designers flesh it out. You can also use the crowdsourcing platform tool for flyer design, merch design, and more. Learn more about it today.
The BrandCrowd yoga logo maker is an alternative for people who are looking for a DIY solution. It helps you create a design in a matter of minutes. The tool makes it possible by giving you access to a design library and an editing tool to personalize design elements according to your liking. Try it right here.
Read more articles on design and inspiration below: