Best Times to Post on Tiktok For More Views
Reading Time:
5
minutes


Have you been posting countless Tiktok videos but still getting fewer views? Maybe you're posting at the wrong time!
TikTok has established its way to be a game changer when reaching people in different parts of the world. From random funny videos to live selling, people spend hours and hours just scrolling through the videos of the other TikTok logos on this social media platform.
Are you looking to boost your business? Use our logo maker to create a stunning brand image for your videos.
And now, join us as we learn about TikTok and the best times to post your videos for a wider audience reach and engagement!
TikTok Business Account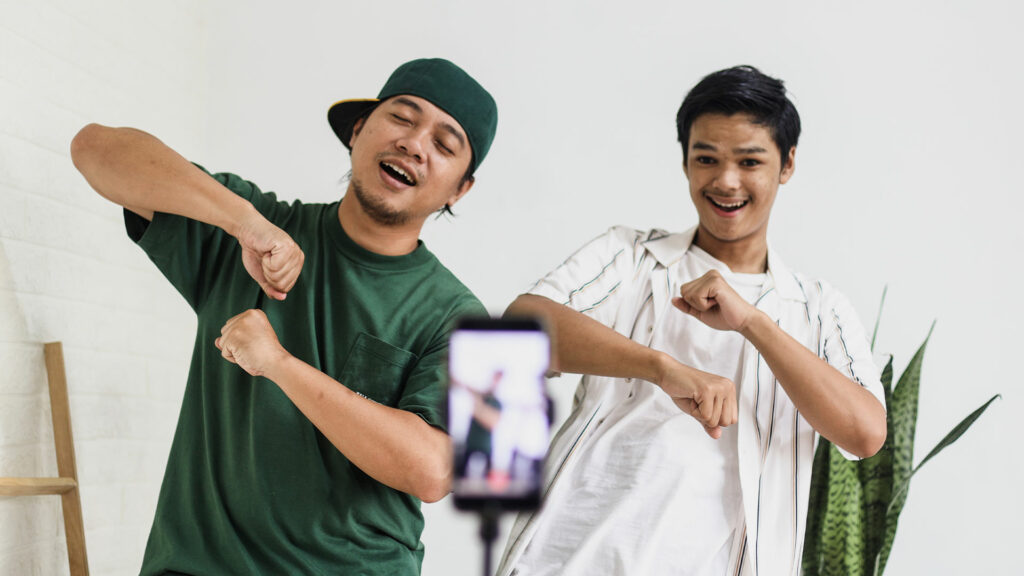 With over 1 billion monthly active users, it's no surprise that TikTok has become one of the most popular internet logos. With different content and videos, TikTok is an excellent platform to capture people's attention to your brand. 
Whether you post a random funny video or an informative one explaining your latest product launch, TikTok has a community of viewers you should impress with your video content.
Did you know that compared to other social media platforms, TikTok has the highest engagement rate per post?
As a business owner, you should use this massive audience to drive traffic and sales for your brand. Here's how to start your TikTok journey:
Step 1: Create an account
Of course, the first step to introducing your business to this platform is creating a TikTok business account. When setting up your profile, remember that your audience will look at your icon and decide whether your profile is worth visiting.
Create an eye-catching business logo that attracts attention. Visit our website, fill in your business name, and browse through our thousands of logo templates that you can use.
Tip: Using one of your primary services or products as the center of your logo design helps people understand your brand identity!
Step 2: Choose a category
What does your business specialize in? Did you create a clothing logo to advertise your trendy apparel and boutique shop? Or did you make a yellow logo to introduce your brand color?
Choosing a category lets the platform direct your account to the right audience.
Step 3: Develop a strategy
Even if you have already mastered the marketing of other platforms, such as Facebook and Twitter, remember that TikTok is another platform that requires a specific strategy.
What works on the other platforms may not work here, so it's best to develop a plan for success in TikTok. Here are some tips you can take:
Explore the app
Watch videos of other users
Understand the TikTok algorithm
Learn from the verified accounts
Identify your target audience
Create a content calendar
Set goals
Step 4: Create an impressive content
With millions of videos passing on every user's feed, a lousy video is easily forgotten or skipped. To stand out, you should create content that makes every viewer stay and finish your video and makes them click on the circle logo leading to your profile.
Why does TikTok Posting Times Matter?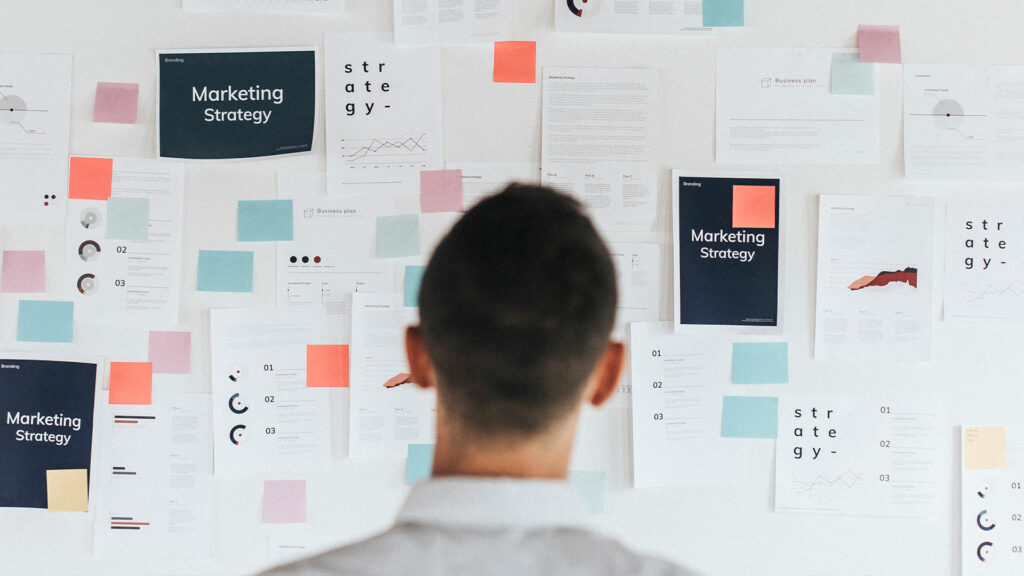 Now that you have created an account and posted your first video, you may wonder why you received few views and no comments or engagement. 
For users of this video streaming logo who aim to get more views, being in most users' "For You" section is already an achievement.
If you're not getting enough engagement, don't worry; there's a way to solve it. If you believe that your video is entertaining enough to capture attention, then there's nothing wrong with your video, but the problem is the time you posted the video.
A high-quality video + the correct posting time = more audience engagement!
Optimize your posting time to increase the chances of getting wider reach and engagement for your video, eventually appearing in every user's account's "For You" section.
How To Check your Tiktok Audience Analytics?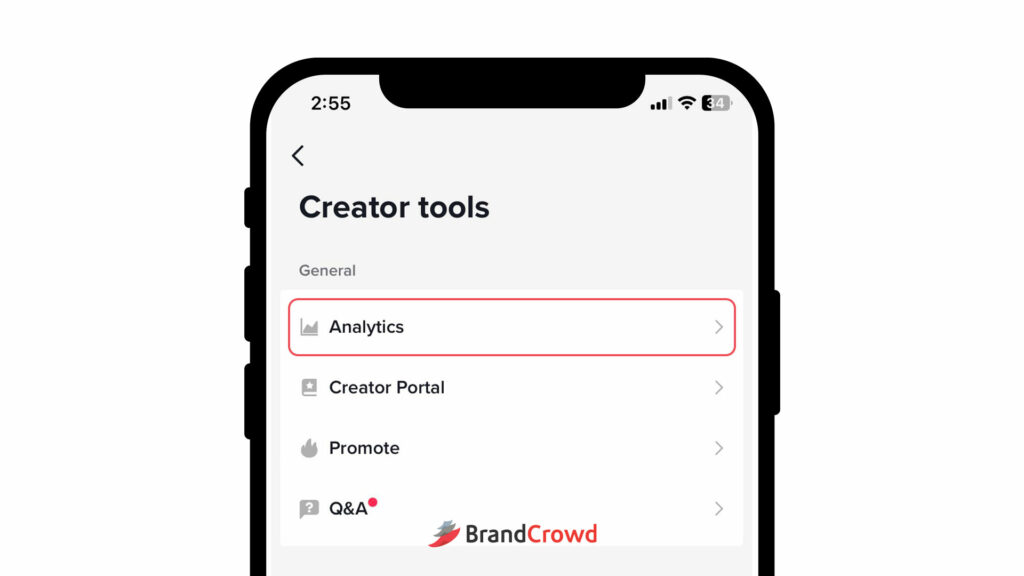 Creating TikTok videos is all about reaching your target audience. Knowing your audience is an essential part of knowing when to post. Luckily, TikTok has a feature that can help you do this – TikTok Audience Analytics.
You can check your audience analytics on Tiktok:
Open the TikTok app and go to your profile
Tap the three lines at the top right of the screen
Click Settings and Privacy
Go to Manage Account
Click Switch to Pro Account
Go back to your profile page and click the three dots again
Select Creator Tools
Click Analytics
View your statatistics
Best Time to Post on TikTok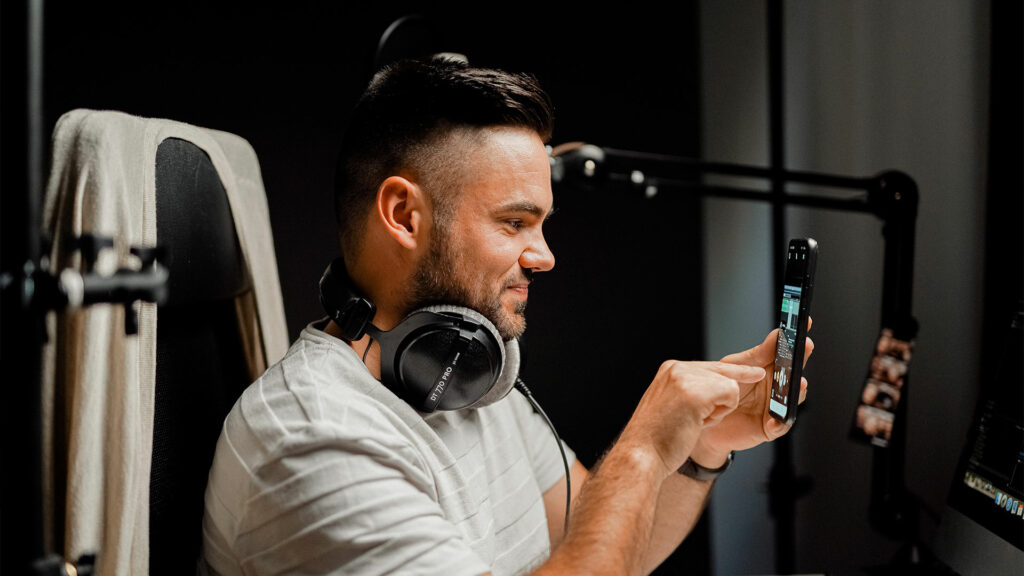 Once you have access to TikTok analysis, you can start researching and create a strategy for the best time to post your following content. When determining the best time to post, you need to understand two factors: location and time. 
Audience Location
Like all social media platforms, TikTok has a global base of users. For instance, there are over 80 million monthly active TikTok users in the USA, 730 million in China, and 43.4 million in the Philippines.
Understanding where your audience allows you to establish your followers and viewers. Your account's top territories will show you which countries engage with your content the most and let you take advantage of that.
Audience Time
Now that you've figured out where your audience is, it's time to determine when they use the app.
Don't be deceived if it sounds tricky; it's just a matter of understanding your audience's time zone.
For instance, if you're in Thailand and your followers are in the Philippines, there's only an hour difference between these two countries, and it won't affect your posting schedule.
However, if you have a large audience in other parts of the world, like North America, you'll have to plan and schedule your content around the 11-hour time difference.
If you want the general posting schedule time, here is a guide showing when you should post on TikTok in EST, AEDT, and PHT:
Eastern Standard Time (EST):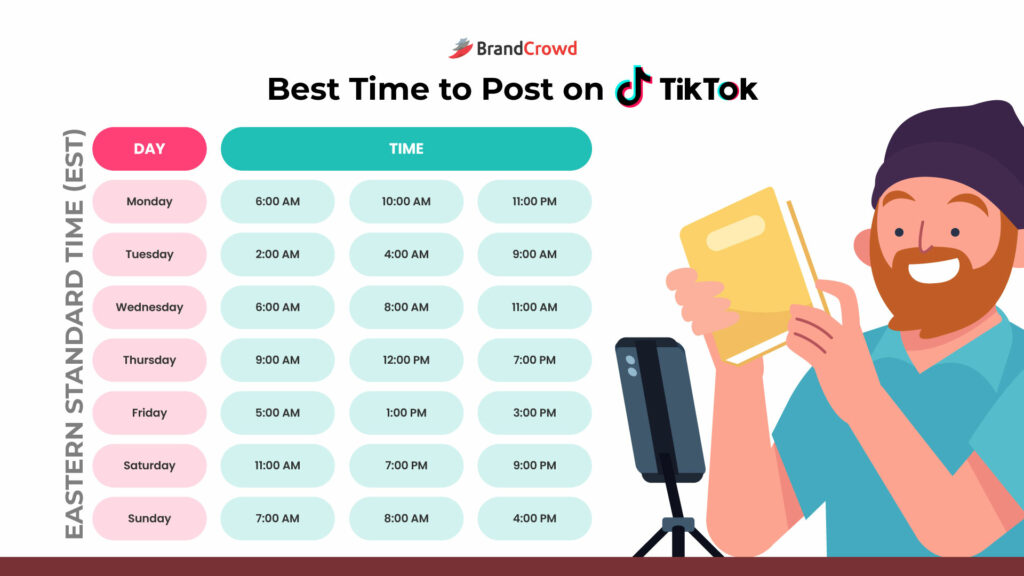 Australian Eastern Daylight Time (AEDT)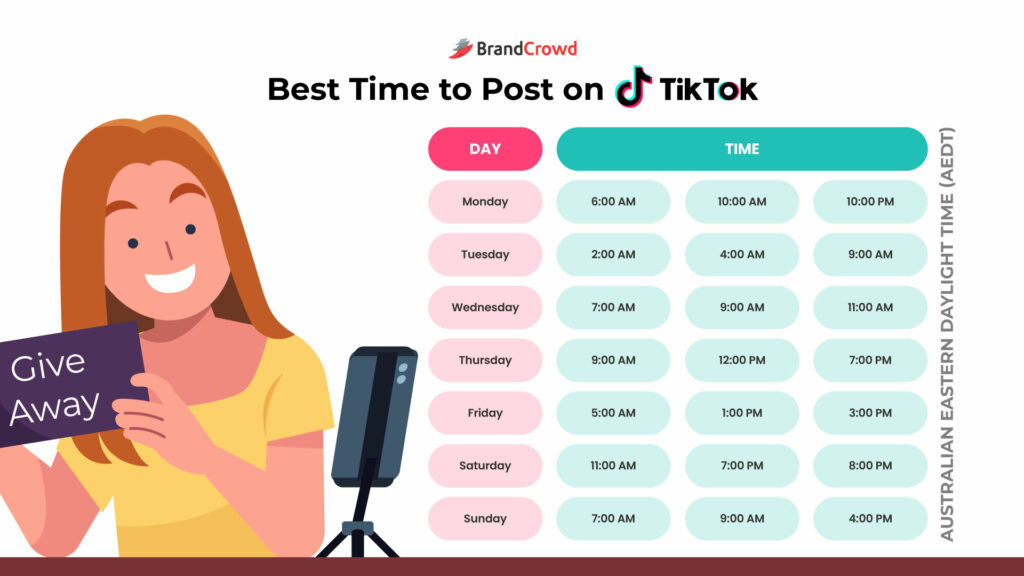 Philippine Time (PHT)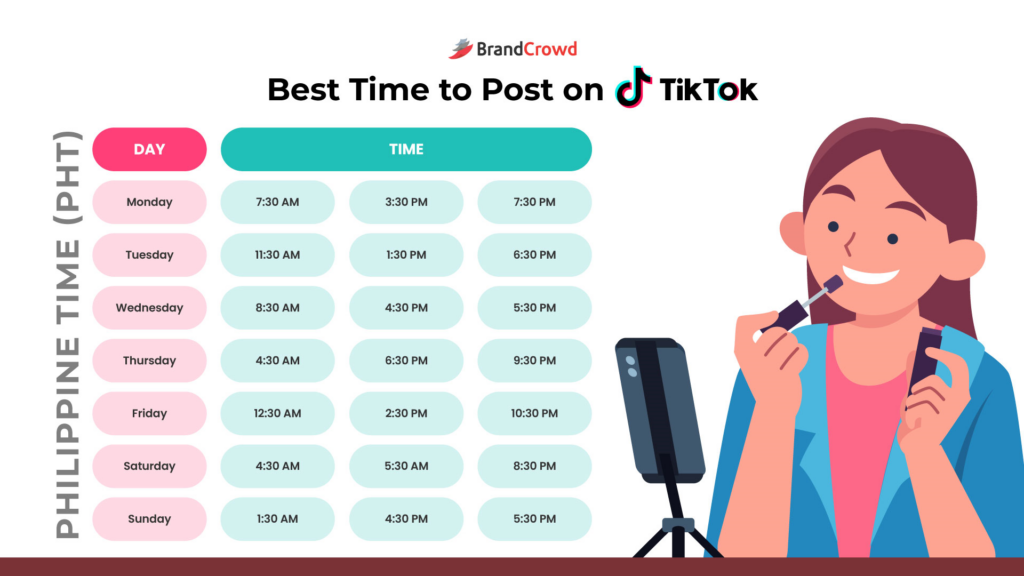 Create Your TikTok Logo Today!
There you have it! Now that you know about TikTok and when to post your videos, consider creating your brand image starting with your account!
Start from scratch and create your logo or browse the thousands of templates we've collected just for you. We also have other design templates for your different advertising needs, such as logo design with our logo maker, Facebook posts, Instagram posts, and many more!
Create your account and upload fantastic content about your business today.
Read More on Designs Here: