New Minneapolis Logo Sinks a Boat
Reading Time:
3
minutes


Until fairly recently, logos for cities typically incorporated elements drawn from their geography or history.
But recent years have seen a move away from this. In favor of simplicity, the text-intensive approach to design grew in popularity. City logos nowadays only have subtle touches of a place's history and identity. This makes it more modern and adaptive.
Today, we will talk about the Minneapolis logo, which was redesigned with the same text-first approach. The city recreated its old logo in 2014.
The committee, which led the redesign, stated that "The public has known and recognized the existing logo for decades, and given that it is associated so strongly with our organization, refreshing the logo was determined to be the best course."
The City of Minneapolis, in Minnesota, is literally surrounded by water. This city lies on both banks of the Mississippi river, but everywhere you look, different water bodies await you. You will find lakes, ponds, wetlands, waterfalls, and creeks.
Its name comes from a combination of "mni" a Dakota Sioux word for water, and "polis" which is a Greek word for city. Additionally, it is also called the City of Lakes.
So it's not surprising that the city's insignia, both old and new, has water travel symbols on it.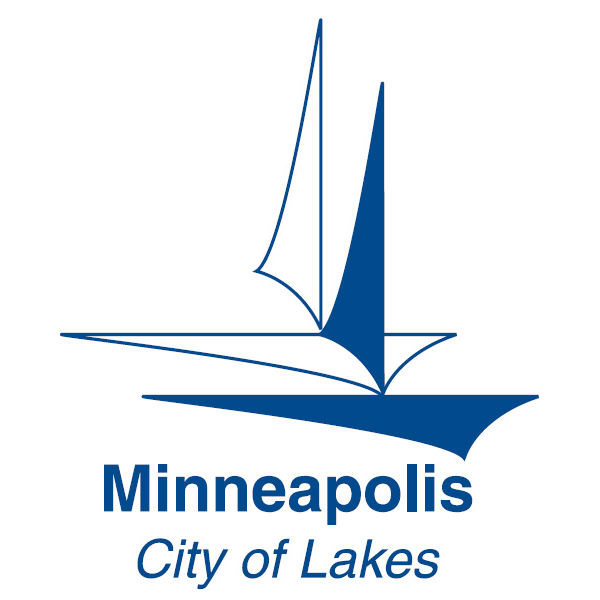 Old Minneapolis logo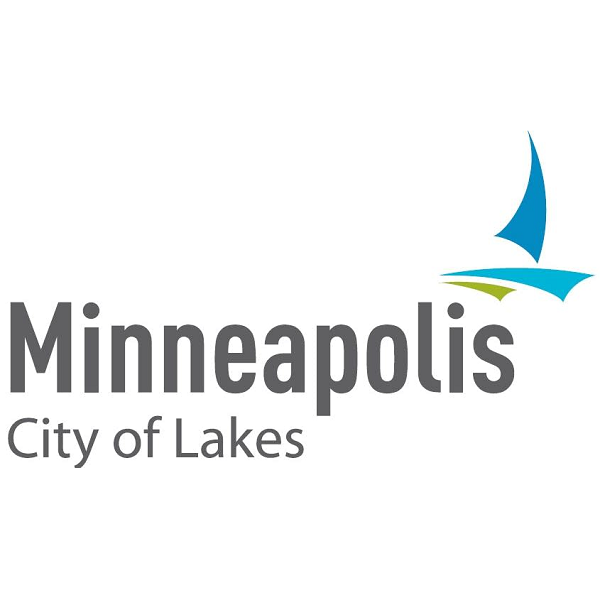 New Minneapolis logo
Looking at the new and old version side by side makes you realize that the 2015 redesign stays faithful to its original concept. Only now, the design puts more focus on typography rather than illustration.
The straightforward typography leads your eyes to a sailboat on the top-right corner. There is now one less sailboat found in the logo, yet it still symbolizes the city's sailing culture well.
The color change and added emphasis to the text play a vital part in this design refresh. It gave the city name and tagline more visual prominence.
Overall, it was a good move to give the logo a break from single color design.
Why do cities need logos?
At this point, you might be wondering why cities find it necessary to have a logo.
For one, it plays a role in community building. A simple graphic mark can spark connections among people. Citizens want to be portrayed the way they see themselves, as explained by hospitality and tourism professor Jonathan Day at Purdue University in an interview by The New Yorker.
City logos also play a huge role in tourism. The right branding approach can transform any city into the next must-see destination. A city can take after the steps of NYC, Melbourne, Amsterdam, and other examples of good tourism branding.
For Minneapolis, the redesign paved the way for progress. After refreshing its tourism logo, the city was visited by 32 million tourists. It managed to grow the 30.9 million visitors it had in 2014 before redesigning their city brand mark in 2015. That number was a record-breaking number for the city at the time. From there, the city's tourism industry kept growing and hitting higher numbers.
This goes to show that even if you're running a city or launching a startup of your own, having the perfect logo will help you grow in whatever market you are in. Everyone benefits from a smart approach to branding.
Don't miss out. In minutes, you can accomplish your design process on BrandCrowd's logo maker. The gallery contains thousands of logos designed for different niches. Try it today.
Can't get enough? Learn more about design here: