Stand With Breast Cancer Advocates with These 9 Social Media Templates
Reading Time:
4
minutes


"It's an incurable disease, but we can treat the symptoms."
The statement above is the most common line when we talk about cancer. In 2020, the most prominent cancer will become breast cancer. But why is it prevalent, and why should we raise awareness for it?
But first, let's understand the origins of the word cancer. Hippocrates, a Greek physician, coined the terms carcinos and carcinoma when describing a tumor.
Carcinos means non-ulcer forming, while carcinoma means ulcer-forming tumor. It was due to the veins that popped when a patient had the disease. They would look like crab claws. Thus, cancer became its name, like the astrological symbol.
Etymology aside, breast cancer's first appearance was in an Egyptian papyrus, the Edwin Smith Papyrus. It recorded a total of 8 cases of breast removal with a fire drill. But the most striking statement in the papyrus was, "There is no treatment."
The sad reality that every cancer patient has to face is the gradual killing of healthy cells by DNA mutation.
But Why October and the Pink Ribbon?
It was October 1985 when the American Cancer Society and the pharmaceutical division of Imperial Chemical Industries decide to inform the public about the dangers of breast cancer.
Their goal was to inform women about early detection and how to maintain the overall health of their breasts. It was at first a week-long activity that turned into a month-long one.
Thus, to this day and forever, October is Breast Cancer Awareness Month.
The pink ribbon, on the other hand, was a collaboration between SELF magazine and cosmetics Estee Lauder in 1992. Around 1.5 million ribbons were given with the cosmetics in counters worldwide.
The result of the effort is The Breast Cancer Research Foundation. It was formed by Evelyn H. Lauder, who was the vice president at the time, as a breast cancer survivor as well.
Templates for The Cause
The first half of this blog was created to spread awareness on the topic as well, but we want you to join us in spreading awareness about the disease.
From logos to social media templates, we've got you covered with this curated list just for you.
Around 1+ billion users visit the platform every month (Hootsuite). Whether you are an influencer or a content creator, you can make a difference just by posting about the topic.
Here are logo, story, and post templates you may want to use: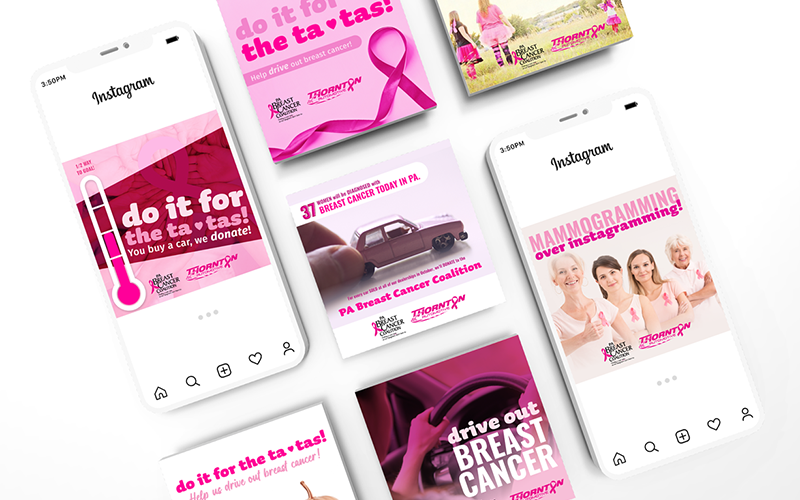 Breast Cancer Awareness Social Media Campaign by LUMI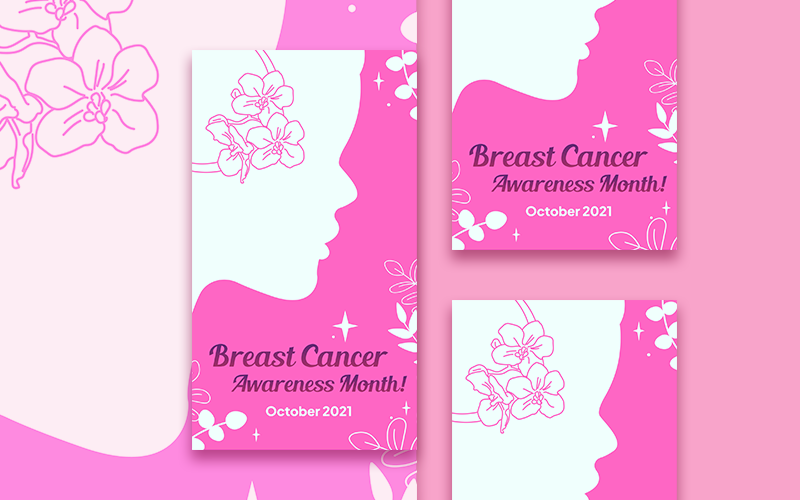 International Women's Day Instagram Story by brandcrowd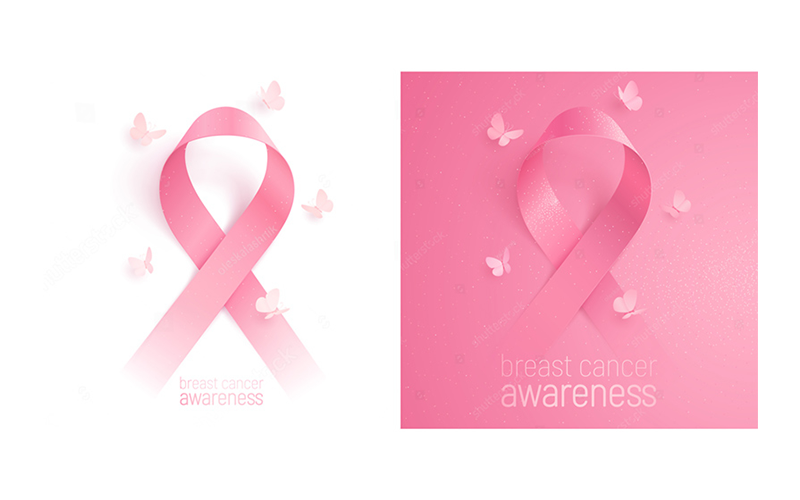 Vector pink ribbons by Oles Kalashnik
Facebook Advocacy Domination
If you thought Instagram had a high population of users monthly, think daily for Facebook. Around 1.84 billion people are active daily on the platform (Oberlo).
Show the people what you stand for and attract more audience with these logo, banner, and post templates you may want to try: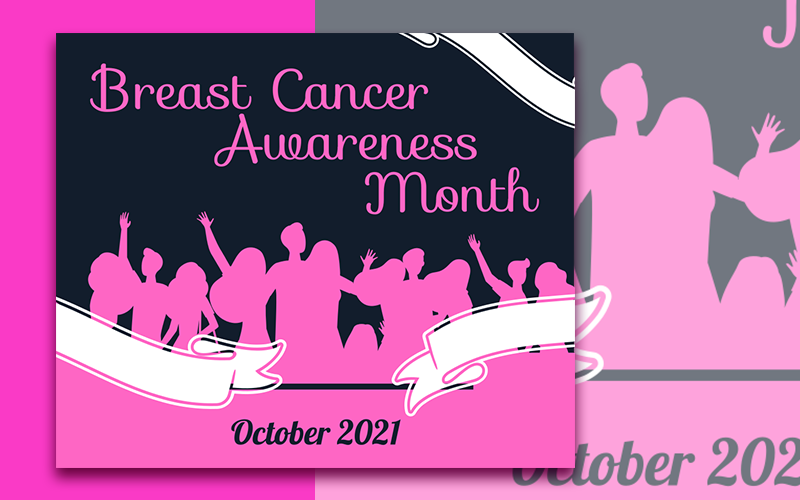 Harmony Week Facebook Post by brandcrowd
Leafy Wreath Facebook Post by brandcrowd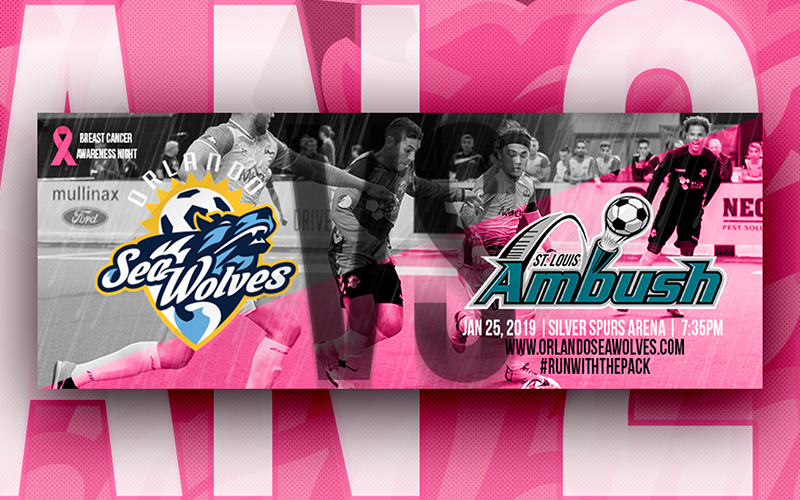 Orlando Seawolves | Facebook Cover Art by Jonathan Carrillo
Pro Tip: Create a Social Media Design with Social Media Maker
Tweet that Advocacy
Twitter is one of the biggest sources of news on any type of niche. Not only that, but it is the epitome of short but sweet when it comes to saying your piece.
Thus, get heard with these headers, posts, and logo inspirations for Breast Cancer Awareness: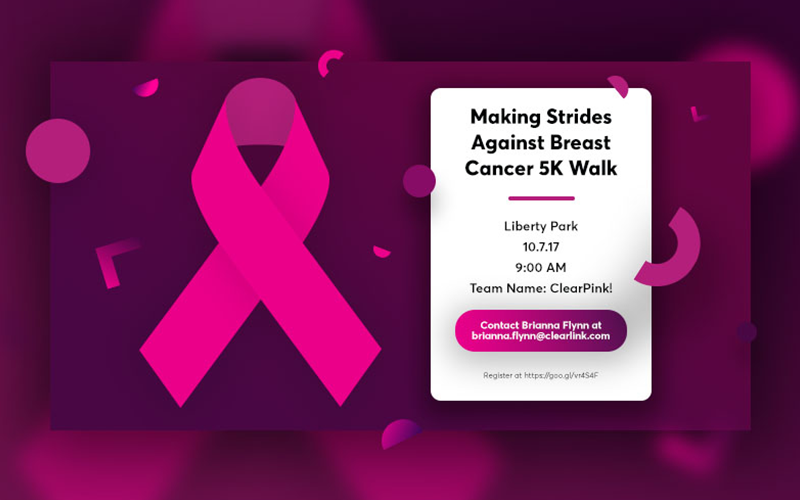 Breast Cancer Awareness by Matt Prina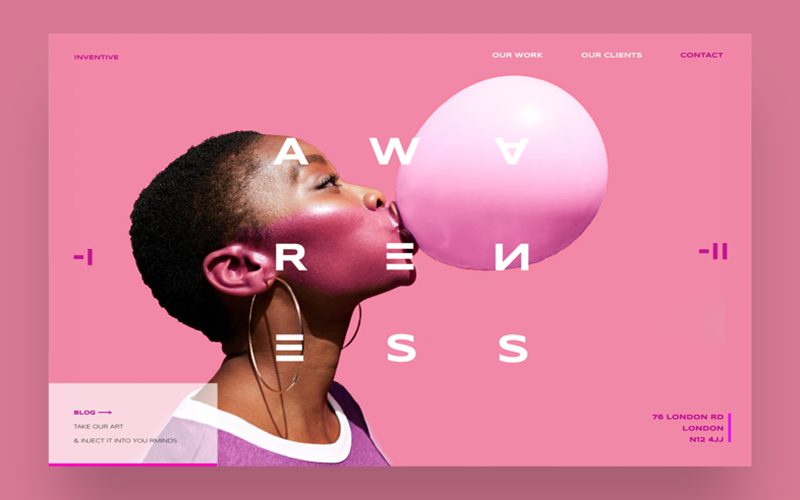 Breast Cancer Awareness Month Ui Design Concept by DLS DESIGN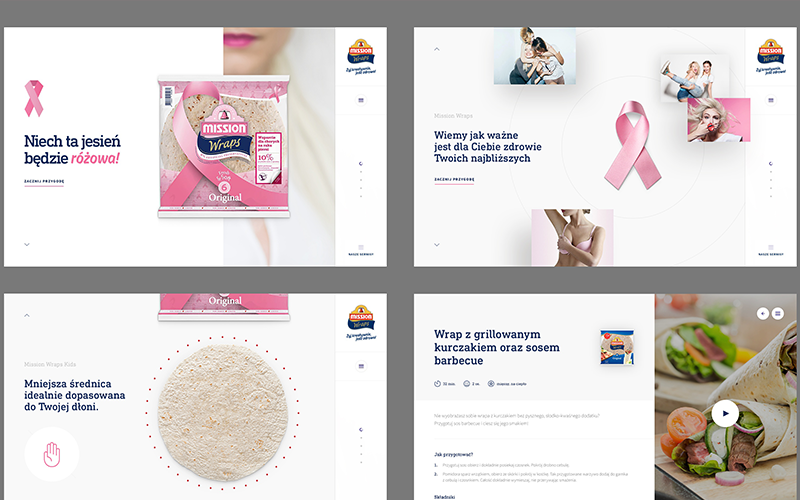 Mission Wraps Pinktober by Grzegorz Leśniewicz
Raise Awareness with Us!
With fake news and conspiracy theories running rampant in today's platforms, be that voice of hope, of truth.
Let's raise awareness together and let people know that they are not alone and that someone is fighting for them.
After all, chaos isn't the endgame, but peace and prosperity.
To every breast cancer patient and survivor out there, we're here for you.
Sincerely,
Read More On Design Here: