Ten Luxury Brands and their Logo History
Reading Time:
5
minutes


World-renowned luxury brands are not only aspiring for fashionistas but for graphic designers and business owners as well. Many of these brands have extensive histories, some over a century old. Learn more about the famous
luxury logos
, their history, and how they have stood the test of time in this list.
The following brands are ranked as the most valuable luxury brands in the world,
according to CEOWorld for 2019
. Whether it's a simple wordmark or a design with a more detailed historical reference, all of these design choices represent the luxury found in their products and can serve as inspiration for any business owner looking for their own timeless logo. 
Let's check out how a vineyard, a whispering genie, and an early example of crowdsourcing helped create these iconic logos.
LVMH (Louis Vuitton Moet Hennessy):  $47.2 billion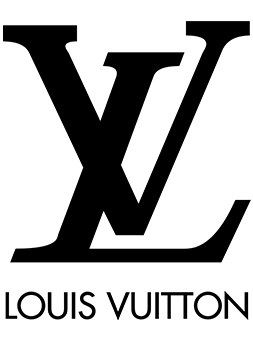 The LVMH brand is an excellent example of an easily recognizable wordmark logo. This luxury brand was founded in 1854 in Paris, France. The logo, now over 120 years old. The design was developed by the founder's son, Georges Vuitton. He purposely wanted a logo to make the brand's luggage stand out for those looking to travel in luxury at the end of the 19th century.
Chanel: $37 billion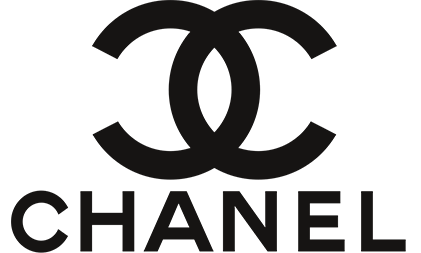 The fashion power-house logo's symbol, conceived around 1925, maybe much more than an homage to the founder Coco Chanel. There is well-known mythology surrounding the inspiration to the eponymous logo. It is said to be inspired by the
Château de Crémat
, a sprawling vineyard in Nice, France, which also uses a similar symbol throughout its grounds.
Hermès: $30.97 billion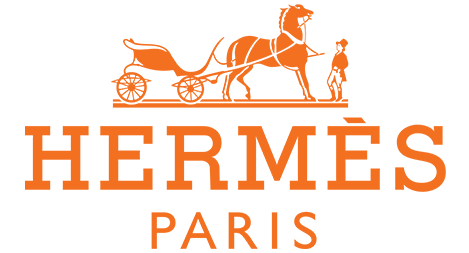 The Hermès logo is an example of a logo symbol showcasing the brand's origin. The Hermès brand was founded in 1837, yet the emblem was not produced until the 1950s.  The logo is a tribute to the brand's original manufacturing of equestrian supplies such as bridles and harnesses. 
Its distinct orange color came along towards the end of World War II due to a shortage of packaging materials (usually tan or brown) and remains a major component in their brand recognition.
Gucci $25.27 billion

Although the company was founded in 1921, its logo was not produced until the 1930s by the founder, Guccio Gucci's son, Aldo honoring his father's legacy. The design represents "endlessness'" evident in the brand's status as a force in the fashion industry and its brand value ranking. Recently the brand has
unveiled new branding
adorning their luxurious products.
Rolex $8.39 billion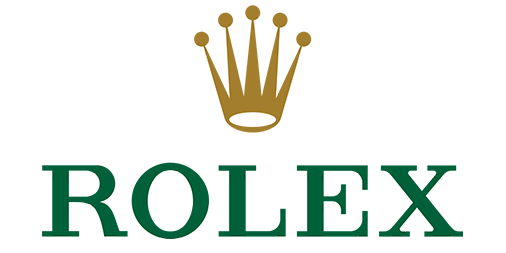 Around 1908, the founder of the timeless wristwatch brand, Hans Wilsdorf,
famously claimed
a genie whispered the word to him as he searched for an easily spoken word across languages. Trademarked since 1925, the logo represents the brand's slogan: A Crown for Every Achievement with a color scheme that also signifies royalty and luxury. It is one of the most famous
crown logos
today.
Cartier  $5.99 billion

The luxury watch and jewelry brand's logo has been in use since the early 20th century, yet their jewels dressed royalty from its inception in 1847. The simplistic choices, such as the handwritten typeface and signature colors of black and white all help create the brand's feel of elegance and timelessness.
Burberry: $4.70 billion
Old Burberry logo: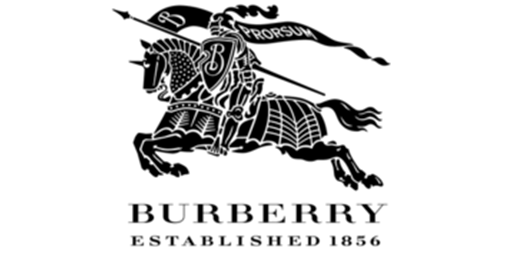 New Burberry logo:

Burberry crowdsourced their logo in the early
1900s when they ran a public competition
for their logo design. Inspired by equestrian elements and armor the flag communicates its brand value,
prorsum
, which translates to
forward
. Since 2016 they have transitioned to a modern logotype in a bold font.
Learn the unparalleled convenience of launching a design contest like Burberry. DesignCrowd gives brands an effective way to crowdsource by holding
custom logo contests
. The platform houses a vast community of international designers. Try it today.
Christian Dior: $4.66 billion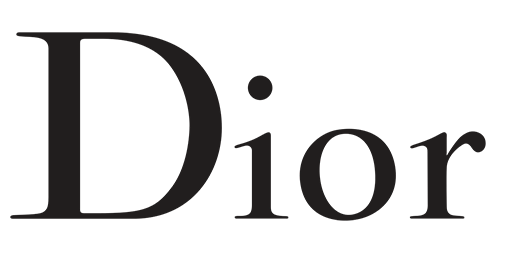 Keeping with the modern theme, Christian Dior's logo is a simple wordmark in a clean font that brings attention to its strong, recognizable brand name. Whether the logo depicts the last name or the brand's full name, there is little need for additional graphic elements to represent the elegance and sophistication of this brand.
Yves Saint Laurent: $3.57 billion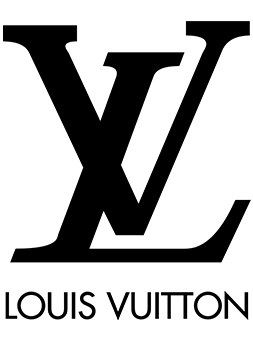 The brand's logo and name are a great example of a design that is an art in itself and is quite the study for graphic design aficionados. 
YSL's monogram was created by Adolphe Mouron Cassandre, a famous poster and ad designer in 1961. The designer broke traditional design rules by
discreetly mixing sans serif and serif typefaces
and remains a focal point in the brand's designs and pieces.
Prada: $3.51 billion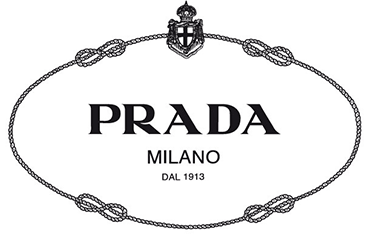 Established in 1913 in Italy, Prada became the official supplier to the royal family around 1919 when the logo first made its appearance. As such, they were permitted to use
House of Savoy's iconography
 (coat of arms and rope). A century later, their logo has streamlined and depended on the end product may include just the wordmark or elements of the coat of arms/rope.
Conclusion
Selling your own luxury products? Don't forget to create an iconic brand with the help of logo design. Graphic design paves the way for you to build a recognizable identity. 
Take the first step by testing BrandCrowd's luxury logo maker. You'll find striking logo designs that you can customize. Experiment with color, text, and other elements to symbolize your business. 
If you need more customization or require assistance, reach out to us at support@brandcrowd.com or
fill out our contact form
. 
Read more articles you will enjoy: