The Ultimate Guide To Making A Living During Lockdown
Reading Time:
13
minutes


It's been months since the discovery of the highly-contagious coronavirus. As the curve continues to balloon, national lockdowns show no signs of ending any time soon.
What does this mean for business? Well, other service companies like Uber Eats have seen a 10% sales growth since the lockdown. Unfortunately, business is booming only for the ones considered essential.
This lack of opportunity trickles down to the rest of society. It appears in many ways that negatively impact livelihoods. And because of this, the majority of this economy has resorted to cutting corners. The market is riddled with a thick blanket of uncertainty that affects the lives of businesses and employees.
Thinking about the potential devastation the COVID-19 pandemic on our livelihoods is stressful. Instead, we can focus more of our time on how we can rise above this predicament.
Read more time to find out how you can keep the cash flowing. This guide aims to:
Give you an insight into how COVID-19 is affecting us
Provide ways to help you earn money from home
Save your current business if you own one
Inspire you to create a quarantine-proof business
Who knows? You may even end the article with a solid business plan of your own. We're laying these bricks for you in four parts:
Part Two: For The Business-Minded
Part Three: Tools To Keep You Moving
Even if you're a small business trying to survive, an aspiring entrepreneur, an employee with reduced work hours, or a recently laid-off worker, this guide will help you figure out what you can do to make your time at home productive.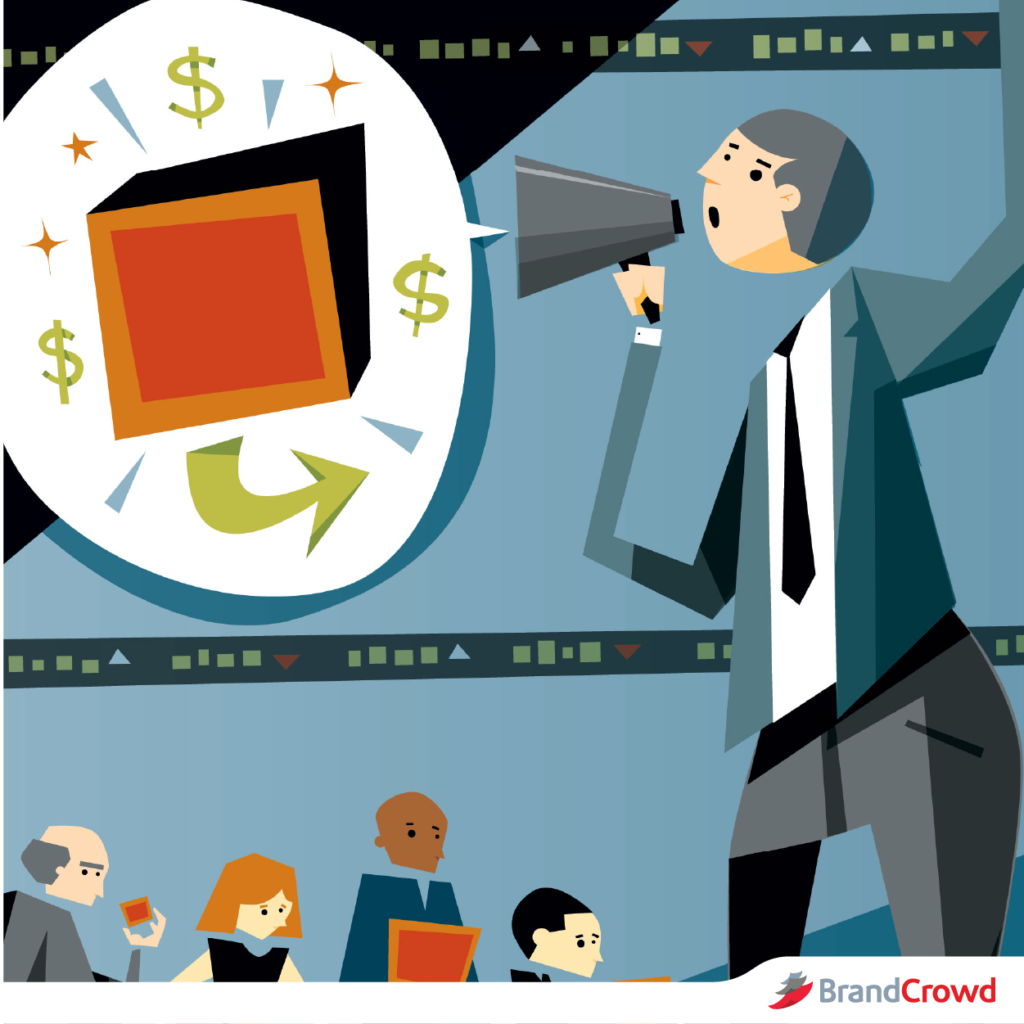 Back in February, companies were making it rain with job postings. The numbers exceeded what Wall Street projected. But now that the virus has taken our economy at a chokehold, the International Labor Organization warned nations of the 25 million jobs being lost to the pandemic. The virus crisis is creating a domino effect that's why we have to know what we should salvage and what we can do to save it.
This section will tackle the following topics that can save the livelihood of employers and entrepreneurs:
I run a business! What do I do now?
Side Hustle Ideas
I run a business! What do I do now?
It is unfortunate that in the recent survey of Goldman Sachs, it was found that half of the small businesses today are going to close if the virus continues to plague society three months from now. Experts have begun to use the 2008 crisis as mere practice for the economic terror prolonged quarantine can bring to our tables.
Small businesses are receiving the shorter end of the stick as a significant fraction of them consider closing for good. The situation has pressured them to cut their losses.
Shutting doors and social distancing is more than just protocol. Companies are doing it as a part of their moral duty as the world comes together to prevent the spread of coronavirus. Even huge events like the Tokyo Summer Olympics announced postponement until 2021.
One thing you can do is pivot your content strategy as a way for you to stay in your audience's radar until the lockdown ends.
Negative events cause harm, but having a plan can help cushion the blow. The basics of crisis management can be summarized into four bullets.
Transparency is your friend
Right off the bat, let your clients know of the changes your business has made to adjust to the lockdown. Advise them of possible delays, changes, and the measures you will take at this time. Give updates whenever possible and as fast as you can.
Every brand should be responsible to do so. Setting reminders and letting them know what your brand is up to will tone panic and uncertainty.
2. Repurpose your value
Everyone, not just businesses, has limited means of communication. We're not left with much choice other than maintaining a steady digital presence.
Pro tip: Take a look at your options for digital marketing collaterals and carefully consider each one.
Translating your brand's value into something relevant requires thought. It's important to create sensitive content, but this isn't a sign for you to throw out the strategy you have planned. Change the ideas you have, but don't throw it away. For example, if your business had plans to hold a conference, you can adapt it through online means. Connect with them through video communication software.
3. Put humanity first
Millennials patronize brands that stand for advocacy, regardless if it's political or environmental. Brand perception is improved by a values-first approach when dealing with operations, employees, and other business matters.
In short, they have high expectations for a brand's proactiveness. We live in a progressive time where consumers hold brands accountable for how they use their platform.
Amid the crisis, people want to see brands taking action in informing and helping people get through this difficult time. The consumers are certain that collective action to push for facts and humane policies is the way to go.
4. Build connections
Similar to the previous section, audiences are paying attention to how brands respond to the crisis.
In a recent COVID-19 Brand Trust Report by Edelman, 71% of consumers stated that companies who continue to operate in a profit-first basis will forever distrust it.
This is a great time to be a friend to your customers. While it's important to keep the business alive, people like seeing corporations capitalizing on collective misery. What companies can do to prevent this is carefully examining how their statements are phrased and avoid sounding sales-y.
By being more empathetic and conversational, your consumers can feel much closer to you. Genuine interactions
Side Hustle Ideas
Coronavirus layoffs are happening no matter where you turn your head, while some companies have opted to slash work hours instead. Either way, this reduced income calls for reparative measures.
We are going to talk about the handful of ways an average person can earn money from home. Recently unemployed and people with reduced work hours will find value in this list.
Side hustling is the art of earning money from a second job. Half of the millennials hustle in their free time. Depending on their strategy, they earn an additional of $200 each month. Typically, people choose part-time jobs to fulfill their passions in a way that their day jobs can't.
However, there are some gigs that let people earn enough money to be a good reason. It is possible to juggle different activities if you don't have a day job so you can earn more.
There are more options for you rather than answering online surveys. Find the one for you in this list of ideas to earn money online.
Sell art
This is one of the best creative ways to make money on the side. Artists have the choice to commission projects or sell their original art as prints and merchandise. This is a quick and simple way to earn money while doing what you are passionate about.
You do need time and resources to get better at it. The internet will let you tap into hundreds of platforms that will let you sell your masterpiece.
2. Critique websites
Developers pay people to help inspect a website. Their ideal employee is a detail-oriented internet user that can spot flaws in their web design. The UX industry gets insight from every test to guide them towards creating a usable design.
With a good eye for UX and a computer to access user testing applications, you can get paid to test websites. Testing platforms offer different rates. People earn an average of 10 bucks per 20 minutes.
3. Share your data
Market research requires a lot of data from a diverse range of users. Research companies like Nielsen use this information to map out trends. They collect data by inviting people to download their app.
People sign up through using a form that will disclose information like the number of devices you have. Despite this, you can still choose to be anonymous. You can earn $50 a month and become eligible for sweepstakes and rewards programs.
4. Online transcription
Industries like legal and even online entertainment providers source transcriptionists from the internet. Yup, they're responsible for most of your subtitles.
For an hour of transcripted material, transcriptionists can get up to 20 dollars. Rates vary depending on audio quality. This side gig doesn't require a lot of fancy equipment. A good pair of headphones, a laptop, and attentiveness are all you need.
5. Play video games
Isn't this every gamer's dream?
Gaming companies pay participants that accomplish a particular set of tasks for them. Expect to play a whole lot of bingo, solitaire, arcade games, among others. Platforms differ as some of them allow their gamers to play alone or competitively on daily tournaments. Referring more gamers into the system allows you to earn more, too.
The trade of side hustling can open many doors for you. But you can do more if you have some capital on hand.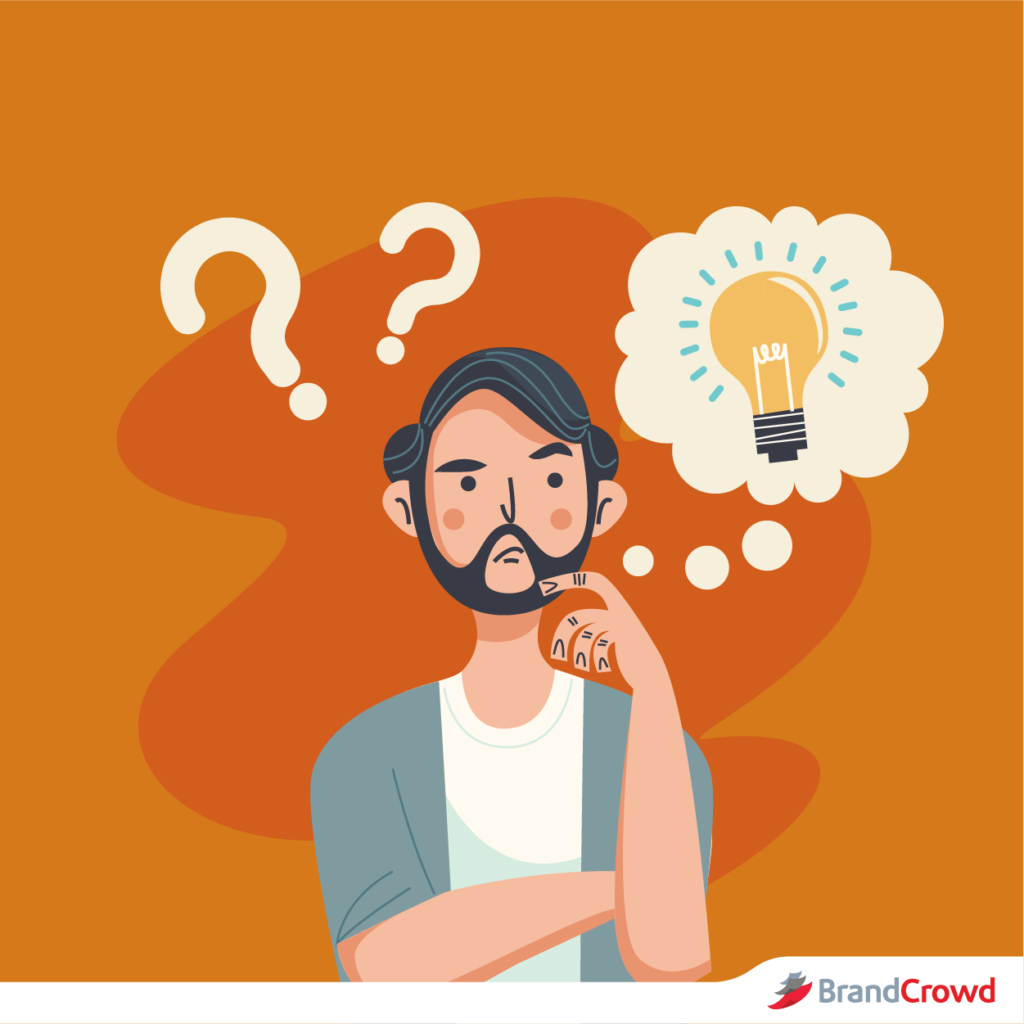 Starting a business of your own without spending tons of money or going outside is feasible. At most, you will need money to secure a domain. However, it all starts with a solid idea to carry you through the journey. We encourage readers to go with online transactions while the lockdown is placed.
To help you create a solid vision, we included some logo ideas for each venture. Our logo gallery also has a gallery of free logos for those looking to ball without much budget.
Run virtual workshops
Natural born educators can get the most of their craftsmanship without relying on brick-and-mortar stores. There's a lot of conference software out there that offer their products for free.

Book House Logo by SimplePixelSL
You can share your knowledge with an audience who is willing to shell out money in return. This is good especially for people who are really into hobbies that have a solid niche.
Workshops can go from practical Adobe Photoshop classes to charming tiny food creation tutorials. Facilitating remote workshops is not new, but it's never too late to get in on the hype.
Start a blog
Profit may be slow to grow with blog especially if you don't have a specific niche in mind. To help you decide, the most profitable types of blogs are the ones dedicated to beauty, home improvement, gardening, entertainment, and education.
What's great about blogging is that you don't have to be a good writer.
You can write simple sentences (which by the way, is highly recommended for blog writing) and you'll still gather traction around your content. The important thing is you know your audience and how to establish authority.
Bloggers, on average, earn $32,000 a year through sponsored posts, AdSense, and other blog-related methods.

Create a virtual assistant company
Getting a band of professional assistants is doable all thanks to the internet. They're a popular alternative for businesses that are going under budget cuts. People consider this line of business as recession-proof because they are high in demand with or without an economic crisis.

Virtual Assistant by Graphic Studio
Personal Assistant by Sitnic Dumitru
Be wary of what specialties your business should offer. It's not just about hiring people who can reply to emails and arrange meetings. Clients also look for virtual assistants with knowledge in subjects like graphics design, sales, support, and more.
Develop an app
Developers that have time in their hands during this quarantine period can work on their dream mobile application. There's a lot of opportunity in this line of work when you know how to do things by yourself. For outsiders, going at it with 0 knowledge requires you to have capital.

Smart Camera App Logo by LogoBrainstorm

When 2026 rolls in, the fitness app industry is expected to grow by $14.7 billion according to a study by Polaris Market Research. There's a lot of room for growth in this niche which is why it is a trending app idea.
Launch a gaming channel
With a lot of time on our hands, more people flock to video games as a way to entertain and connect with friends. It might be a good idea to start posting gaming content like walkthroughs, tips and tricks, and streams while you're at it.
Gaming Bull Logo by SimplePixelSL
Modern G Gaming Logo by JimjemR
This is a lucrative business. If you don't know Tyler Blevins, better known as Ninja, is one of the highest-paid streamers of all time. He earns more than half a million per month by posting videos related to Fortnite, PUBG, and more.
FYI: The best games to stream in 2020 are League of Legends, Grand Theft Auto V, and Fortnite.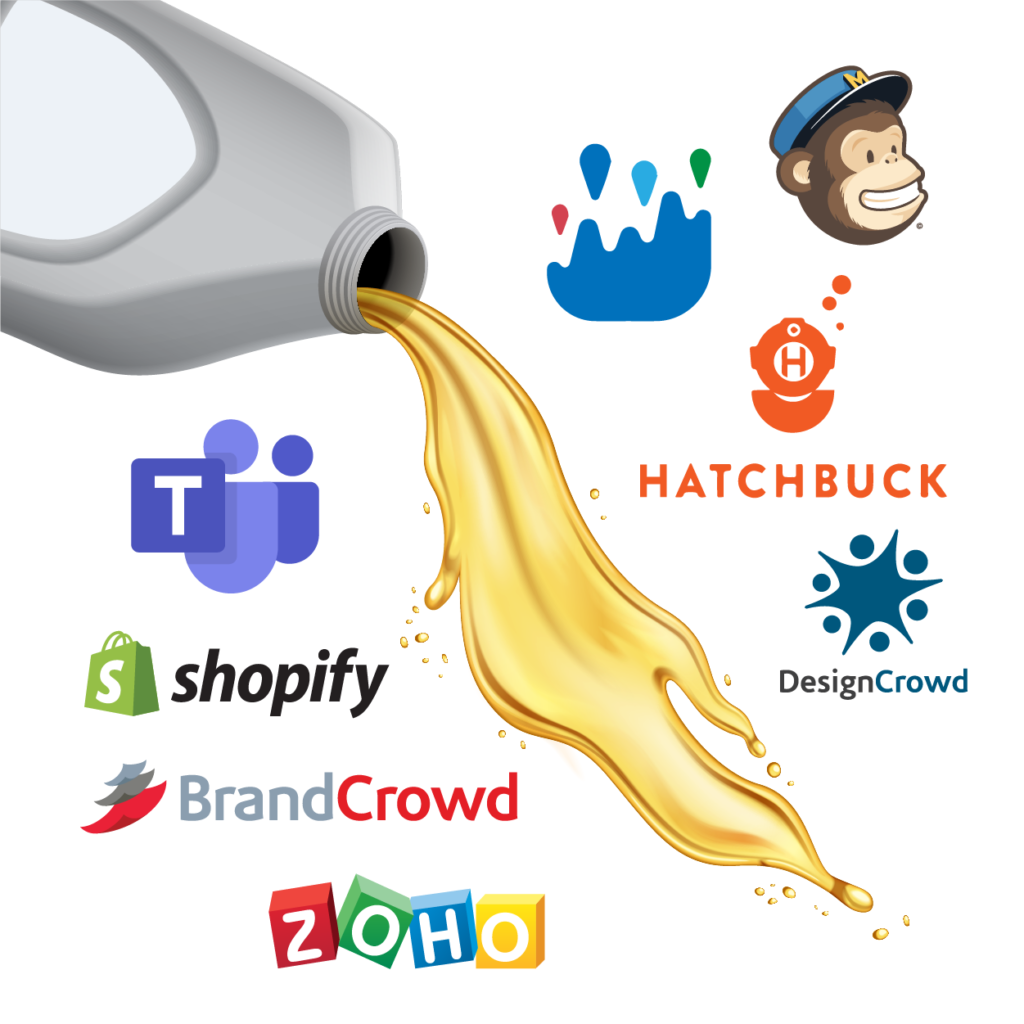 Online tools make our jobs easier. We are at a time when a lot of teams are being stretched thin with work.
This list works for anyone planning to start a business or just looking for alternatives to cut costs during the self-quarantine period.
Shopify
Establishing a physical store isn't easy especially during the quarantine. Shopify is an eCommerce platform that helps aspiring entrepreneurs and small business owners to establish their stores online.
Creating your own online store is easy with their Theme Store. You can choose from free or premium designs, no coding background needed. Shopify has features like campaign creation, audience targeting and hired assistance from marketing experts.
Brands suffering from too many tasks on their plate can use the platform's intuitive dashboard for orders, payments, and shipping. They can support multiple modes of payment which allows you to handle financial matters online. There's no need to break from quarantine protocols.
If you need professional support, Shopify has a 24/7 help center. You can also hire experts to assist you in every step of the way from startup, designing, marketing and many more like SEO optimization. The best part? Shopify has an extended 90-day free trial to help entrepreneurs who are struggling due to the COVID-19 crisis.
Mailchimp
Creating an online store cannot guarantee your success. Marketing and establishing an excellent customer relationship can make or break your business. Mailchimp is for creating and managing campaigns, newsletter. To help encourage data-based practices, it also lets you analyze audience data. This allows you to reach a wider range of customers.
The platform allows you to have complete control of your marketing with its automated email campaigns, geotargeting, inbox preview & testing and more.
Mailchimp provides reports and detailed analytics that can help you determine the patterns of your customers. With this information, you can establish a better bond and loyalty with your customers. Email marketing is their specialty but you can also get a free custom domain and design your own website with their drag-and-drop builder.
Zoho Remotely
Working from home may be more difficult due to limited resources available to meet and discuss with colleagues, and work on collaborative projects. Zoho Remotely is the perfect tool to continue your work even at home.
It is a collection of 11 applications that enable you to communicate, collaborate and assist your co-workers or customers. It has three applications where you can chat, audio or video call and hold online training sessions.
There are three collaborative applications where you and your co-workers can share a drive to exchange files, execute and keep track of the projects and give live feedback. Two applications are devoted to helping you provide assistance to others. There is a program with augmented reality that allows you to see what your customer sees in order to provide remote assistance.
Zoho Remotely is free until July 1, 2020, the expected end of the COVID-19 crisis.
Microsoft Teams
Like Zoho Remotely, Microsoft Teams is a combination of applications and communication. A subscription to Office 365 gives you access to Microsoft Teams.
If you and your workmates are more accustomed to using MS Word, Excel, Powerpoint and other Office applications, you're going to love this. Multiple channels and audio or video calls are available for communication since Skype for business is integrated well into Teams. Third-party applications and custom-made apps can be integrated into Teams to help streamline your workflow and communication better during the quarantine.
Exploding Topics
As more people spend their time online, more and more topics are being discussed. It's easy to get behind and be forgotten. Exploding Topics lets you find topics that are on the verge of trending. It allows you to say that "you liked it before it was cool."
Created by Brian Dean (the mind behind Backlinko) and Josh Howarth. It has an advanced algorithm that can analyze millions of searches and conversations on the Internet. The straightforward tool unearths and curates subjects into a freely available list for you to find your next blog post or product to be about.
You can use this to create relevant content that connects to your brand.
Hatchbuck
Email marketing is one of the most engaging ways you can introduce your store to your customers. Hatchbuck is another powerful tool to do just that. It is used for email marketing, automated campaigns, and analysis.
Adding contacts from your phone, Gmail or online forms is a breeze with Hatchbuck. With their drag-and-drop email designing, sending professional campaigns are just a few clicks away.
To top it off, it allows you to track deals and view the activity of your customers with your pages so that you know what to present them within your next campaign. Their dashboard, marketing, and sales reports are aimed to help you manage your advertisements. Support is also available to help you manage your campaigns.
Companies are helping each other out and we're no stranger.
We've partnered up with #OpenWeStand to offer assistance to small businesses. You'll receive a 35% discount off your logo, letting you secure a logo for a lower price.
We also offer a social media maker where you can get a curated collection of templates that match your logo perfectly. This subscription-based tool will allow you to post better-looking content for your digital channels at a faster rate.
We recently posted The COVID-19 Survival Kit For Small Businesses. If you're interested in reading more free and discounted tools that are available right now, don't waste your time.
We're not going to ask you to look at the positive side of things. Not everyone has the capacity to do that and you shouldn't have to. Instead, you can use this as leverage for your future endeavors. Remember to take this time to evaluate growth points in your business or career and improve it.
Pay attention to the different risks that your line of work is exposed to every day. From there, you can start planning how to help minimize them and become more confident as a business or employee.
Reconsidering your market and segments is an essential part of creating a bullet-proof career and business plan.
Got time to learn more?