Paul Rand's Logos
Reading Time:
5
minutes


Not everyone knows Paul Rand, but one thing is for sure. They've seen at least one Rand logo in their life.
Known as the Modernist Master, this American designer is a legend in corporate branding. He has worked with established companies. He has provided designs ranging from tech logos to entertainment logos. The late designer's inventiveness and passion for the work have made him a well-loved figure in the industry. Atop of this, he is also one of the principal originators of the Swiss Style in graphic design.
Rand earned his degree at the Pratt Institute (1929–1932), Parsons The New School for Design (1932–33), and the Art Students League (1933–1934). From 1956 to 1969, and resuming in 1974, Rand taught design at Yale University in New Haven, Connecticut. In 1972, the New York Art Directors Club Hall of Fame inducted Rand amongst their ranks.
Rand is firm with his principles as a designer, "I think a graphic designer contributes something. He takes raw mate­rial and makes it palatable, he makes it salable, he makes it attractive. He adds value." This grit is the reason why a lot of designers today, both young and old, look up to Rand for inspiration. He has popularized different principles that many people follow today.
To pay respect to Paul Rand, we rounded up some of his best work in logo design.
Paul Rand's Work in Logo Design
Love him or hate him, Rand has shaped commercial design in more ways than one.
When scrolling through this list, you may notice that Rand has a knack for simplicity. Throughout his career, he remained true to his principles of creating more with less. Rand presented complex ideas to something visually appealing and palatable to the eyes of the market.
The list of Paul Rand logos includes recognizable brand marks from valuable companies, while there are some that were never used. Nevertheless, they remain an important part of Rand's work in design. See some of his best logo design work below.
American Broadcasting Corporation (ABC), 1962
Accent Software International, 1994
Atlas Crankshaft Corporation, 1994
Borzoi Books, Alfred A Knopf Inc., 1945
El Producto Cigar Company, 1952
Coronet Brandy, 1941
Cresta Blanca Wine Co., 1942
Dunhill Clothiers, 1947
Enron,1996
Esquire Magazine, 1938
Stafford Fabrics, 1942
Ford Motor Company, 1966 (not used)
Harcourt Brace and Company, 1957
Helbros Watch Company, 1943
International Business Machines (IBM), 8-bar variation, 1972
John David Stores, pre-1965
Mossberg & Company, 1987
NeXT Computers, 1986
Portfolio Magazine Logotype, 1940
Robeson Cutlery Company, 1947
Smith, Kline and French Laboratories, 1945
Theatrical Architectural Television, 1949
Tipton Lakes, 1980
United Parcel Service (UPS), 1961
Wallace Puppets, 1938
Westinghouse, 1960
Yale University Press, 1985
Colorforms, 1959
The Consolidated Cigar Corporation, 1959
Connecticut Art Director's Club, 1986
Computer Impressions, 1995
English First, 1993
Country Club Ice Cream, 1952
IDEO Design, 1992
Pastore DePamphilis Rampone, 1987
Okasan Securities, 1991
Norwalk Cancer Centre, 1996
Monell Chemical Senses Center, 1989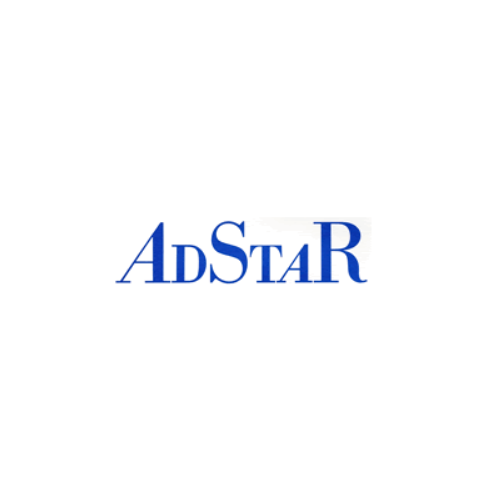 Adstar, 1992
Conclusion
Even Steve Jobs himself has spoken about the genius of Rand. The Apple founder described the designer as "a very deep, thoughtful person who's tried to express in every part of his life what his principles are. And you don't meet so many people like that today."
Rand is among the ranks of Saul Bass, Carolyn Davidson, Paila Scher, and more. If you want to learn more about graphic design and branding, you should definitely check out more of their works.
Today, you've seen the attention to detail and precision of Paul Rand's work. We hope it inspired you to pick up your pencil and start sketching out your business logo ideas. You've seen brilliant examples of illustration and typography logos designed with visually pleasing geometry.
Once you're ready to follow the path of this design legend, head over to BrandCrowd's logo maker. You can create your high-impact logos in a matter of minutes.
Keep learning about design here: