35 Effective Consulting Logo Ideas
Reading Time:
6
minutes


Looking for a smart consulting logo design? You help corporations around the world maintain and sharpen their edge and need a logo design that demonstrates you're an expert in your field. If you're launching your consulting business and need a professional logo design to convince clients that you are the competent partner they need, create a consulting logo that is relevant, simple and clean. It should make sense for your business and demonstrates who you are and what you are doing. You want to make it unique but not complex so that it is not confusing. And you need to look presentable and modern with a clean design, which does not use much color, use straight lines and simple curves, as well as modern fonts.
Here's 35 examples of consulting logo ideas. Get inspired and create your ideal consulting business logo!
---
Need a logo?
Looking for a consulting logo design you'll love? Simply enter your business name and customise any of the thousands of logos generated for you – It's free to try! Get your own consulting logo

---
Triangle Logos Design Ideas For Consulting Businesses
Triangle logo designs are very powerful! Big consulting companies like Accenture and Ernst & Young use a triangle shape in their logo. Some logo designs use triangles in the shape of a flower to represent growth, or the shape of an arrow to show that they help companies moving forward and towards the top, or the rays of a star, and upside down they can form the letter V for victory.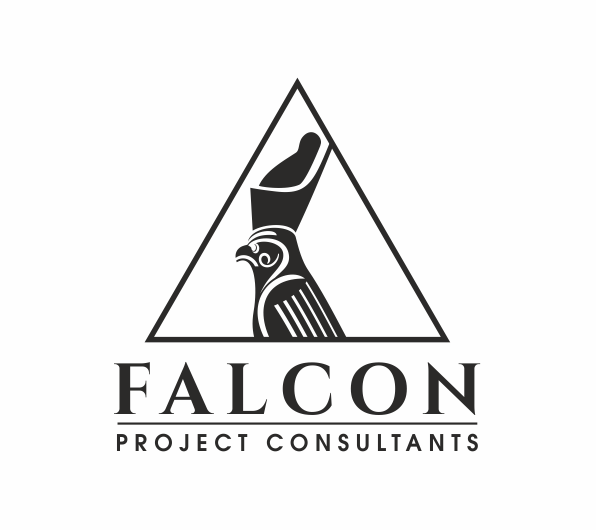 Triangle Logo Design for Falcon Project Consultants by Lee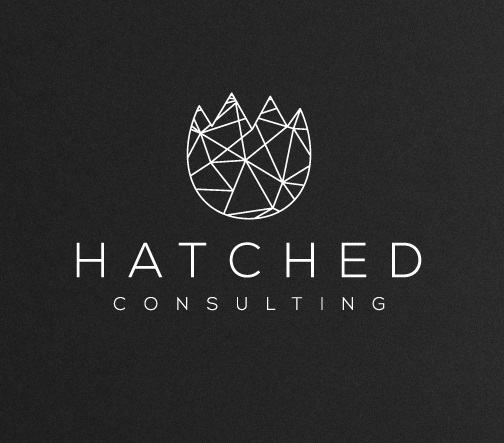 Triangles Flower Logo Design by sushsharma99 for a Consulting Business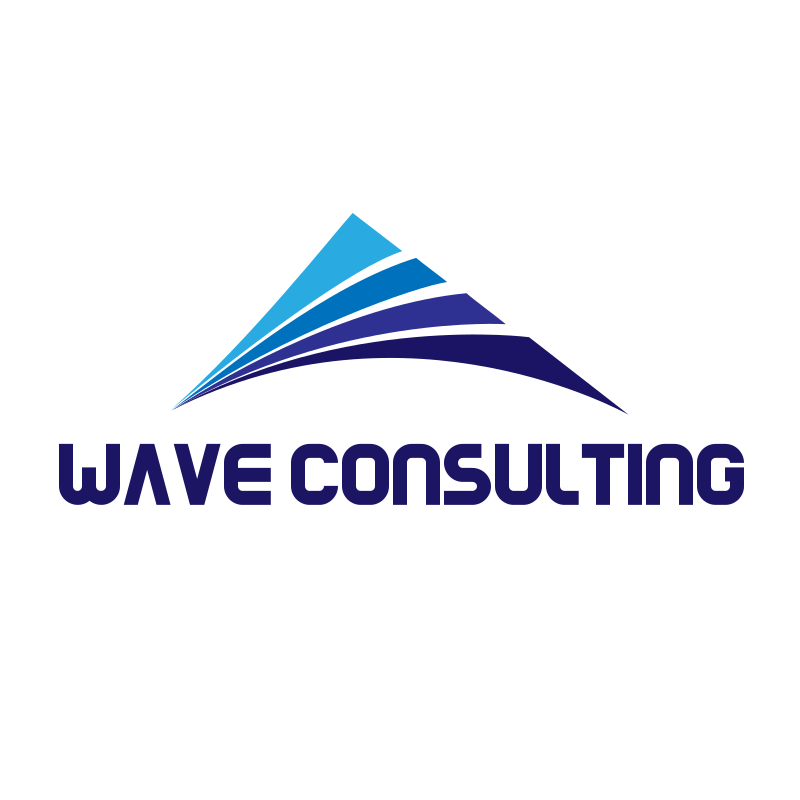 Triangle Wave Consulting Logo Design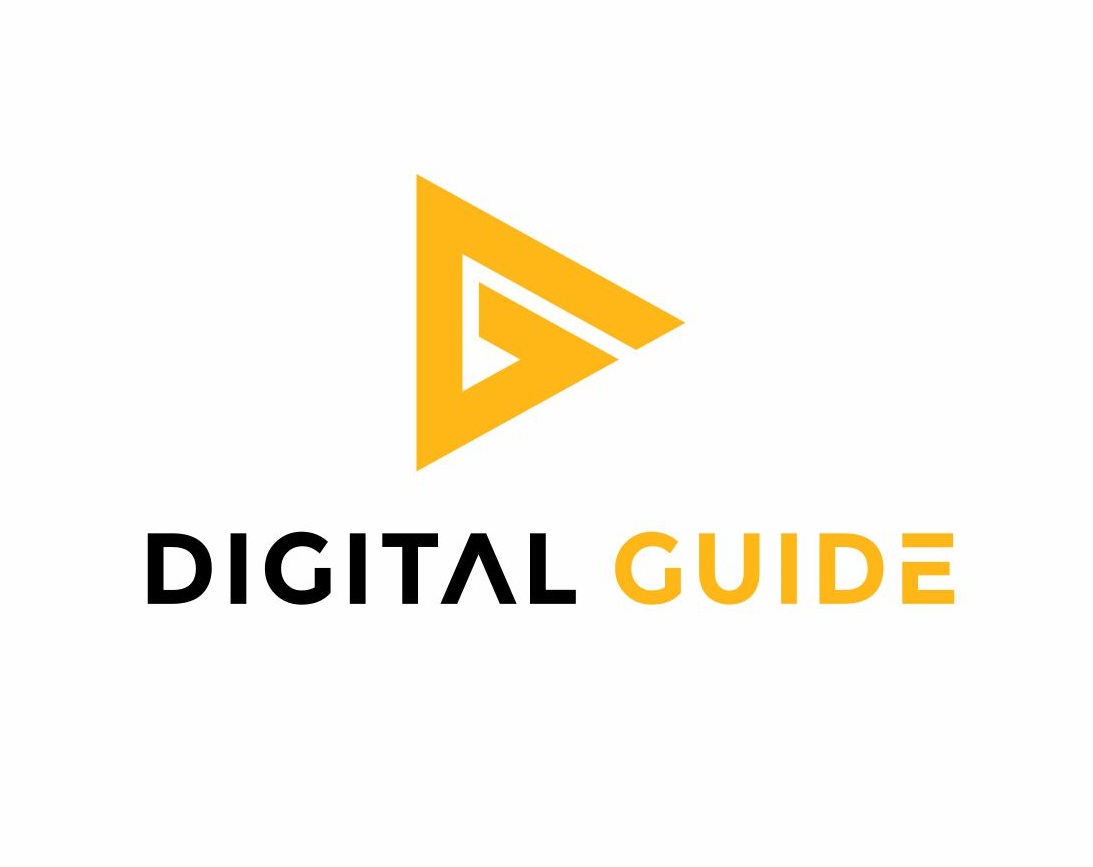 Triangle Consulting Logo Design by
pujiono 2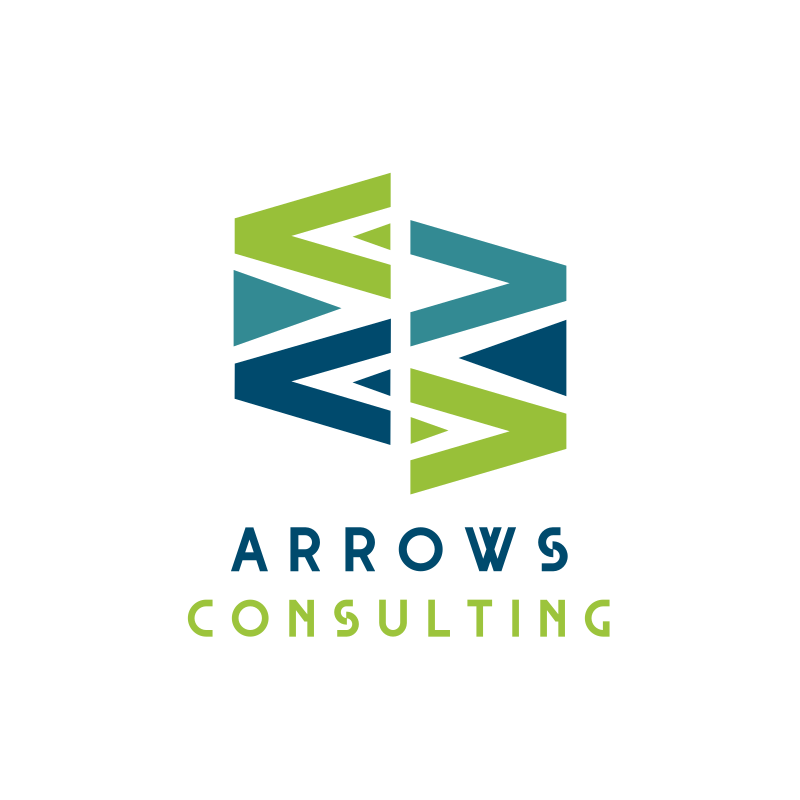 Arrows Triangle Consulting Logo Design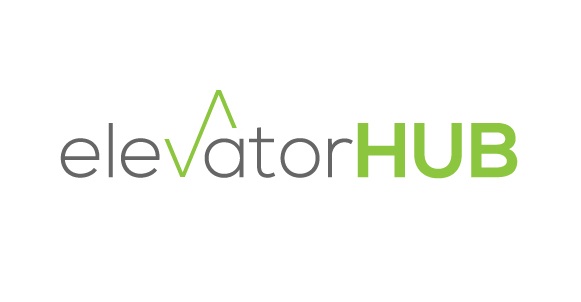 Triangle Logo Design by adi.prazz17 for the Consulting Business Elevator Hub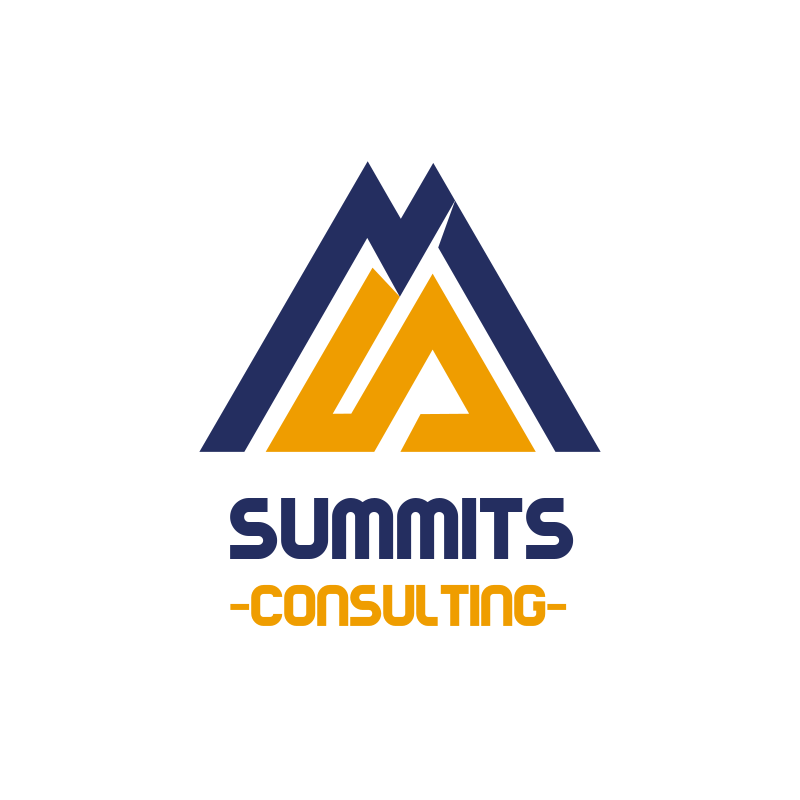 Summits Triangle Consulting Logo Design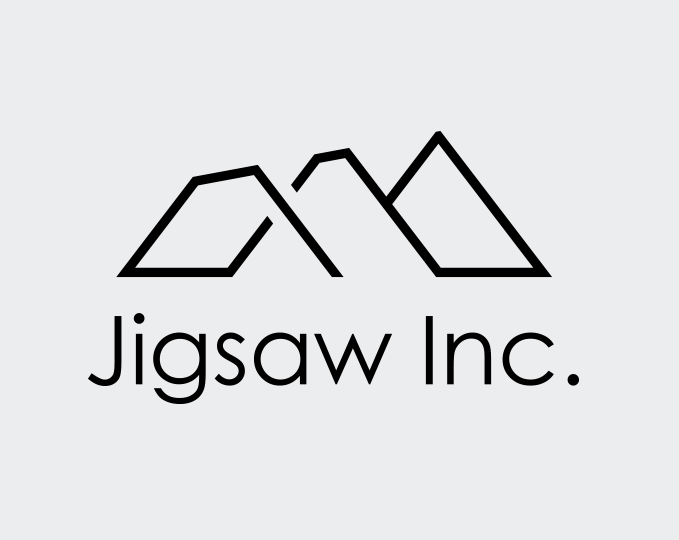 Small Consulting Firm Logo Design by LukeMac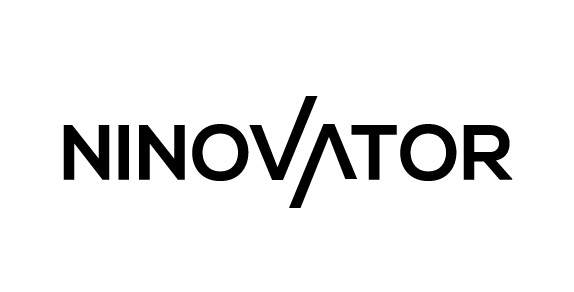 Health Innovation Consultant Business Logo Design by Alex Hales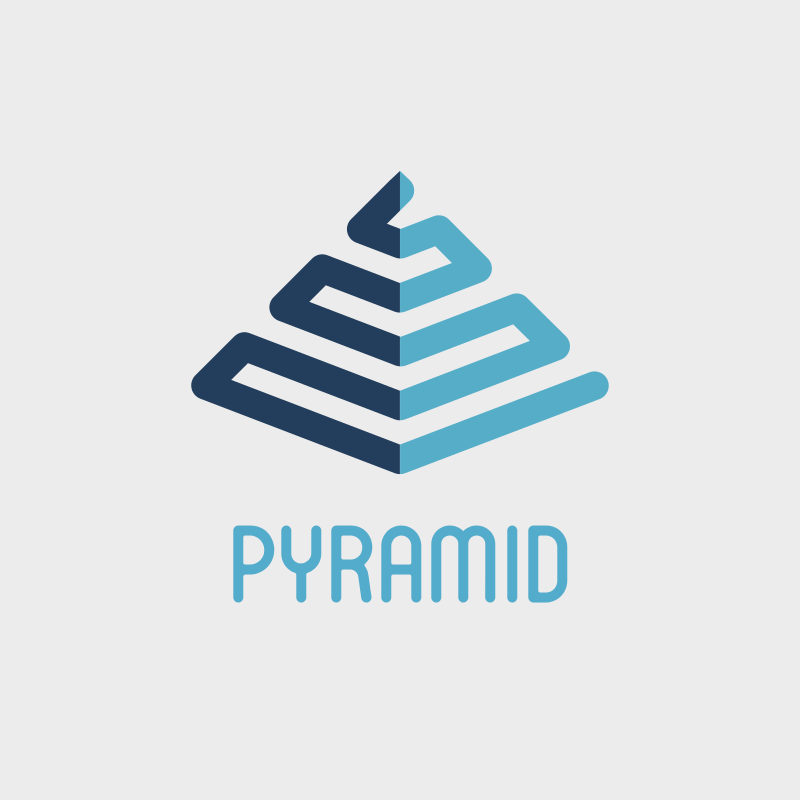 Pyramid Consulting Logo Design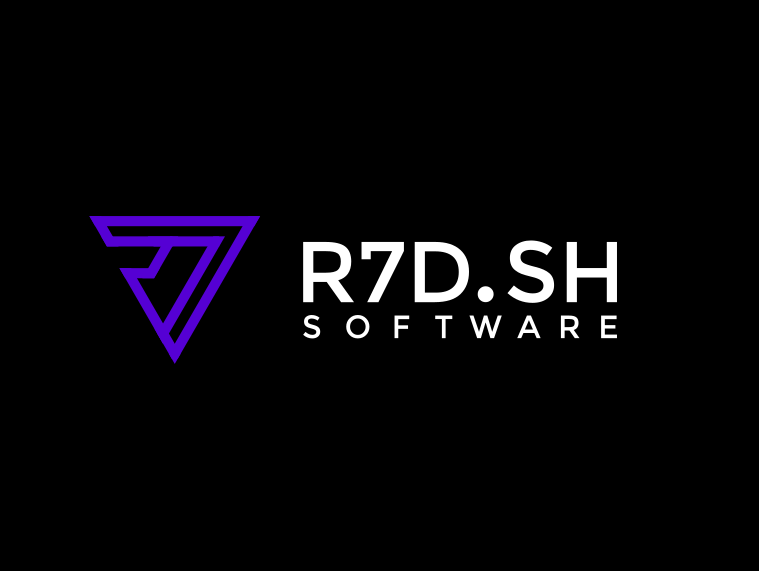 Purple Triangle Logo Design by
Riaper08 for an IT Consulting Company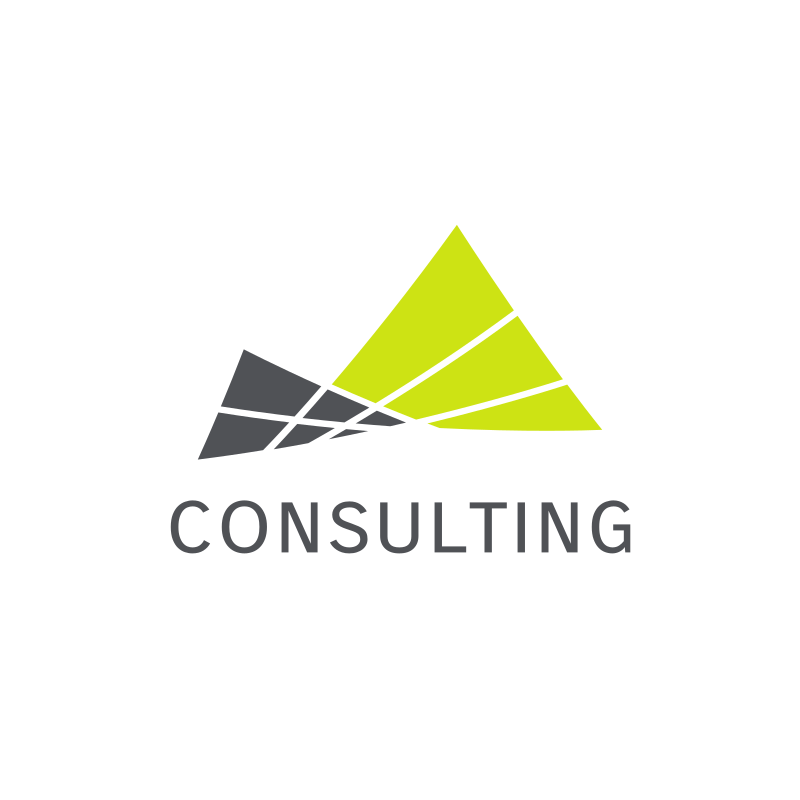 Summits Consulting Logo Design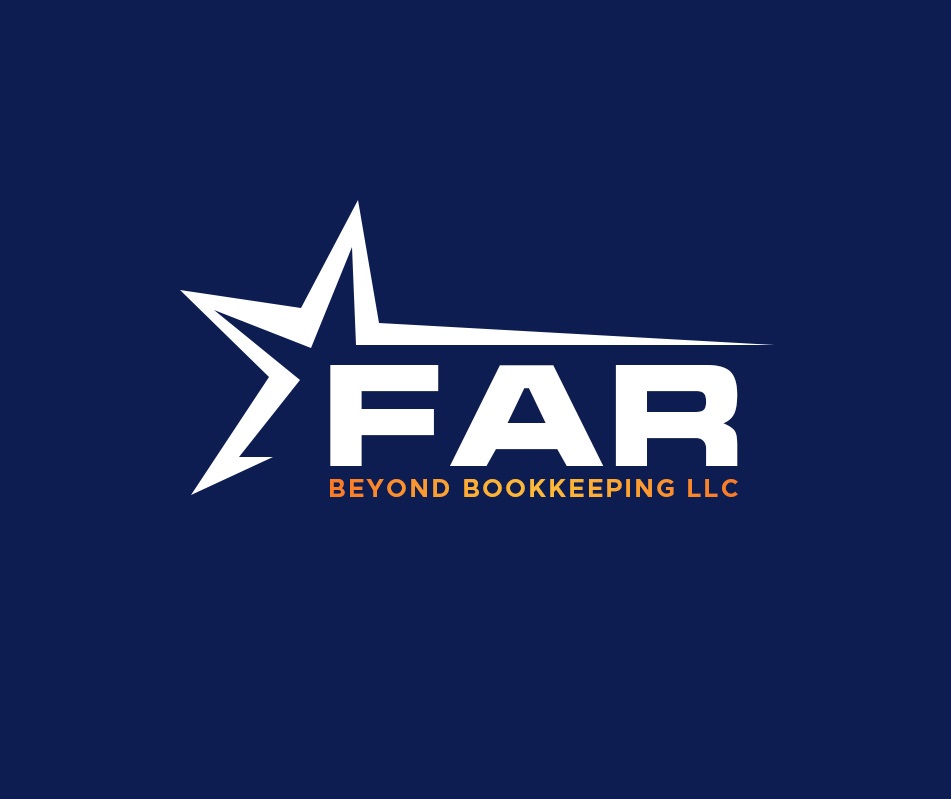 Star Logo Design by aminul islam615 for a Consulting/Bookkeeping Business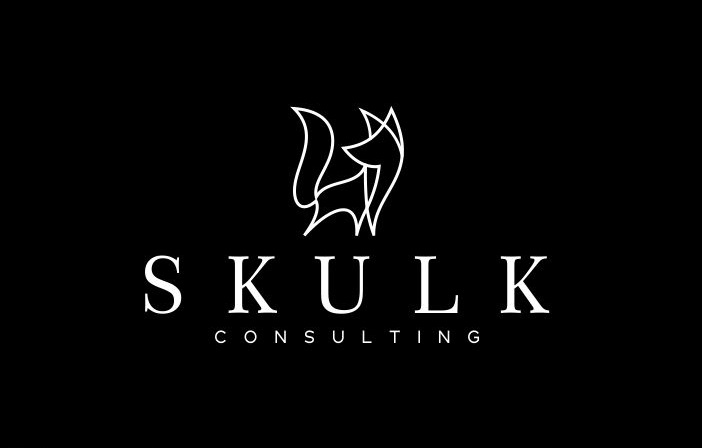 Geometric Fox Logo Design by bluntz for a Consulting/Bookkeeping Business
Round Logo Design Ideas For Consulting Businesses
Circles can represent the completion of an idea, message or project. Circles with some gold color can make your business logo look valuable. Some logo designs would include the round shape in the text to replace the letter O or to represent a target. Some would include human silhouette to show that the business aims at aiming people first. Big Consulting companies like Tata, Cognizant and Deloitte use a circle in their logos. Get inspired by the following round logo designs to create your own!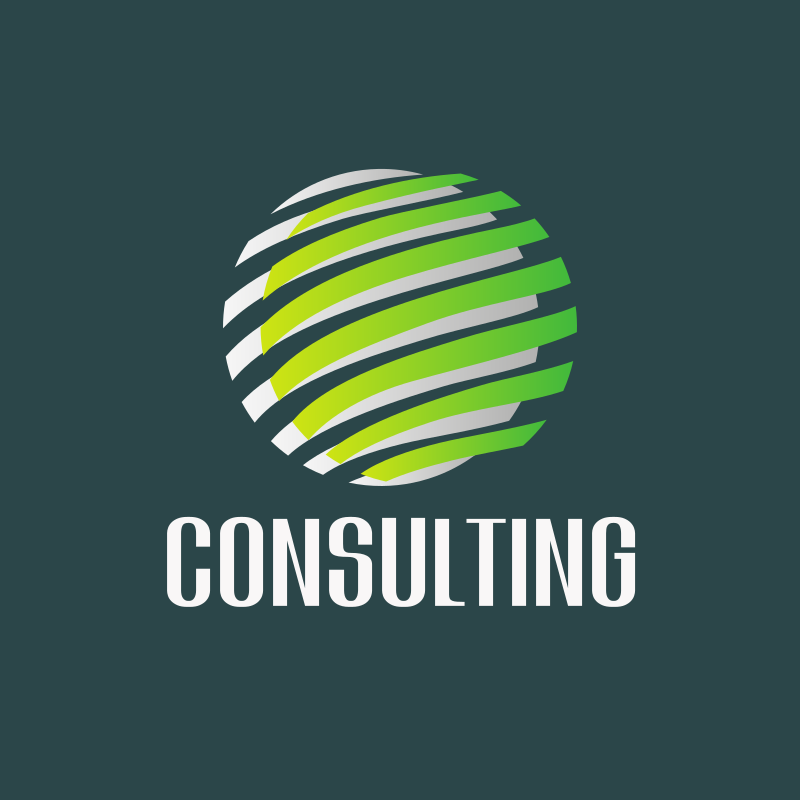 Circle Stripes Consulting Logo Design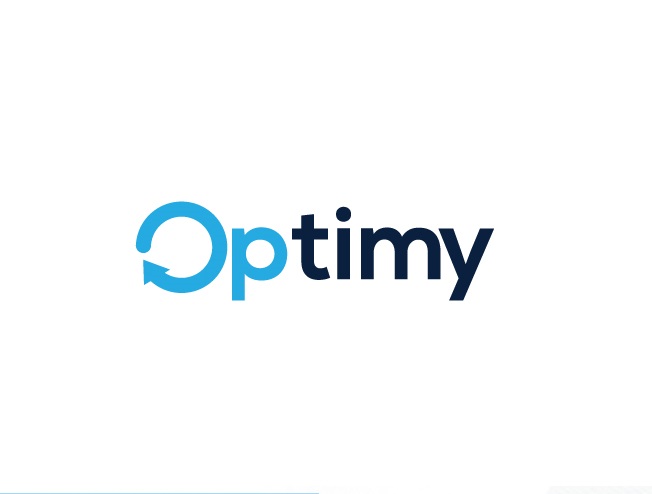 Optimy Round Logo Design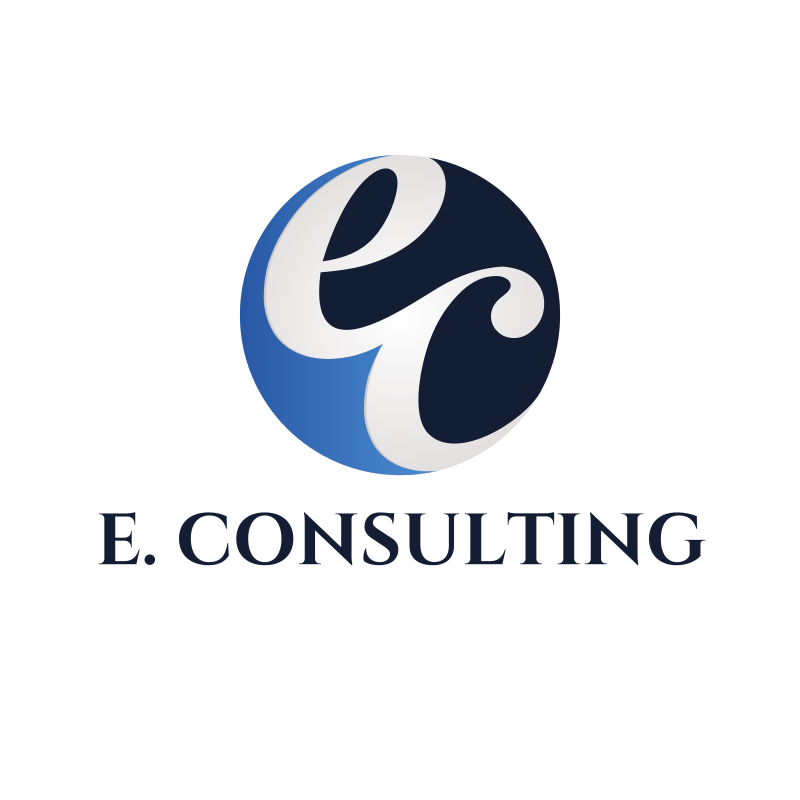 E&C Letters Circle Consulting Logo Design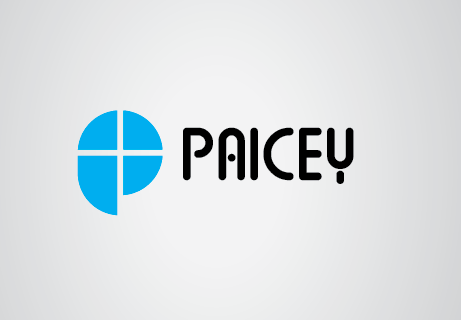 Round Logo Design by rozT For A Consulting Company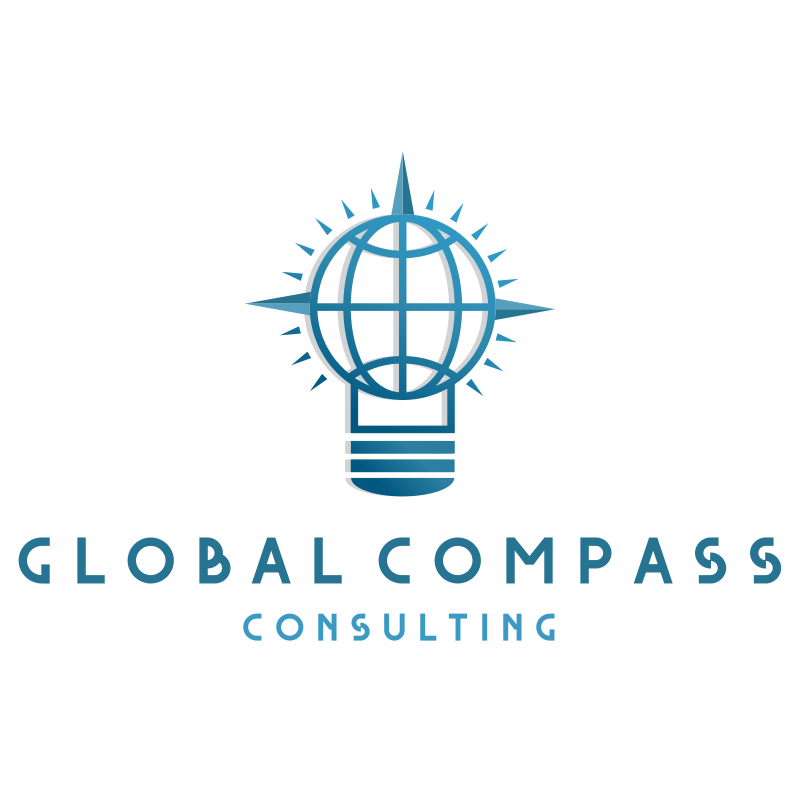 Global Compass Light Bulb Consulting Logo Design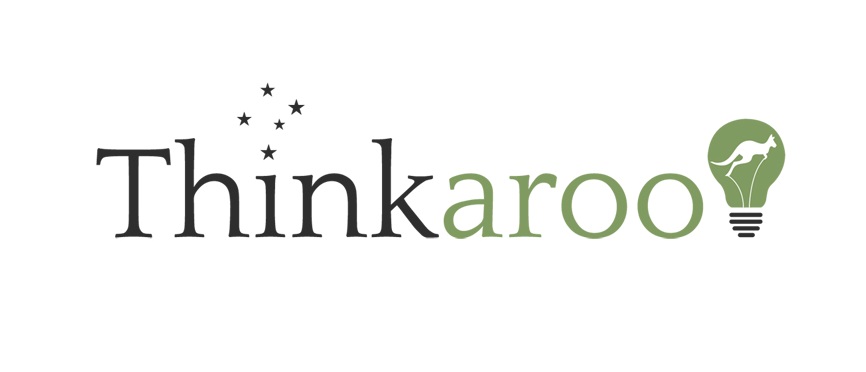 Lightbulb Logo Design by CanDoDesign for an Australian Consulting Business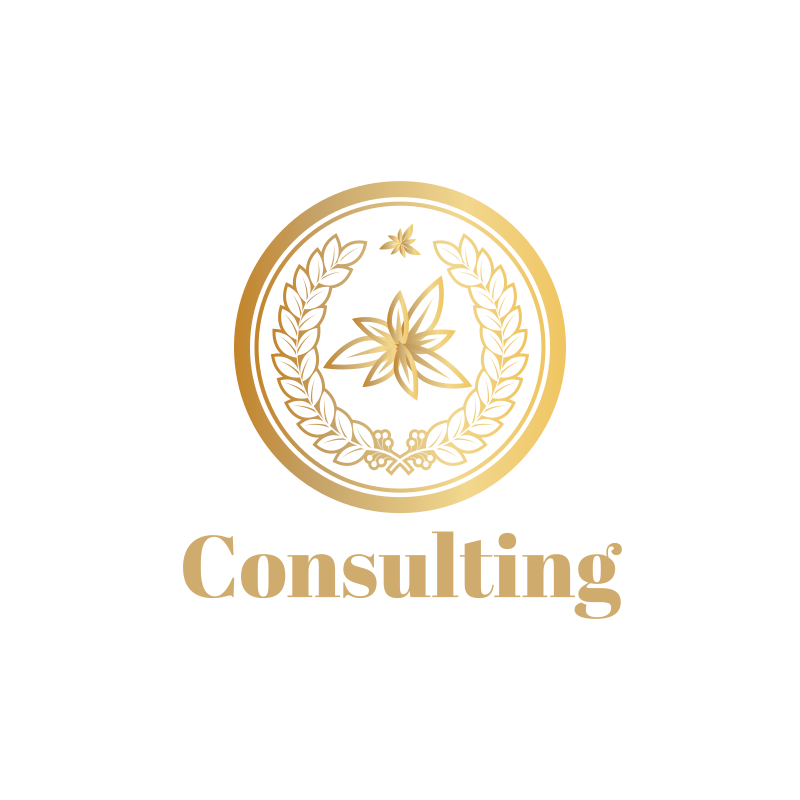 Golden Leaves Circle Consulting Logo Design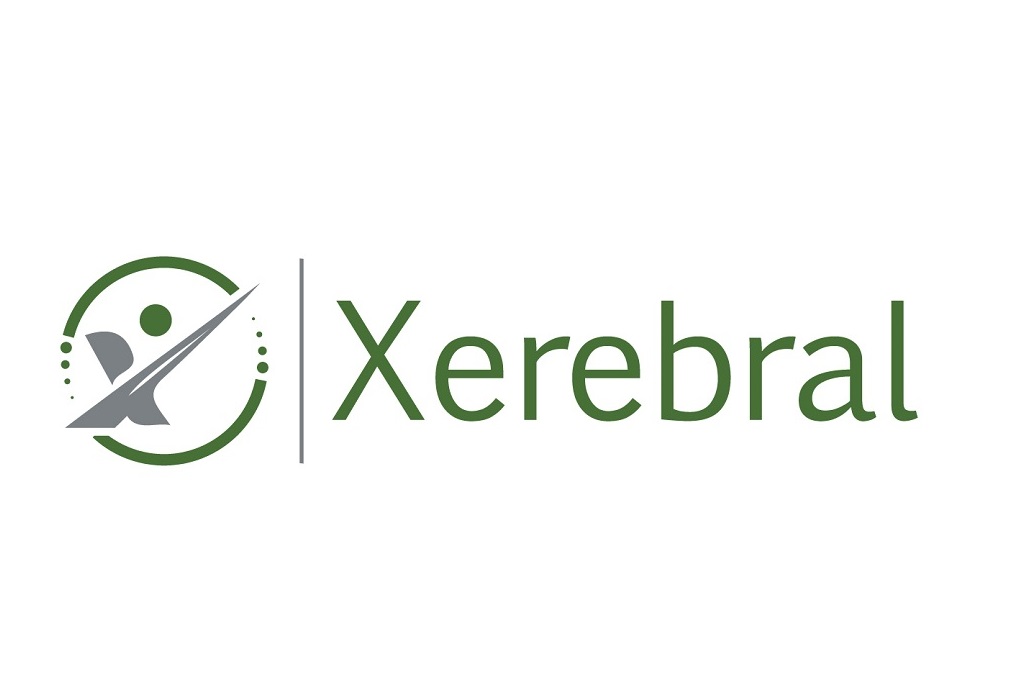 Circle Logo Design by Maxo-Biz for a Consulting Company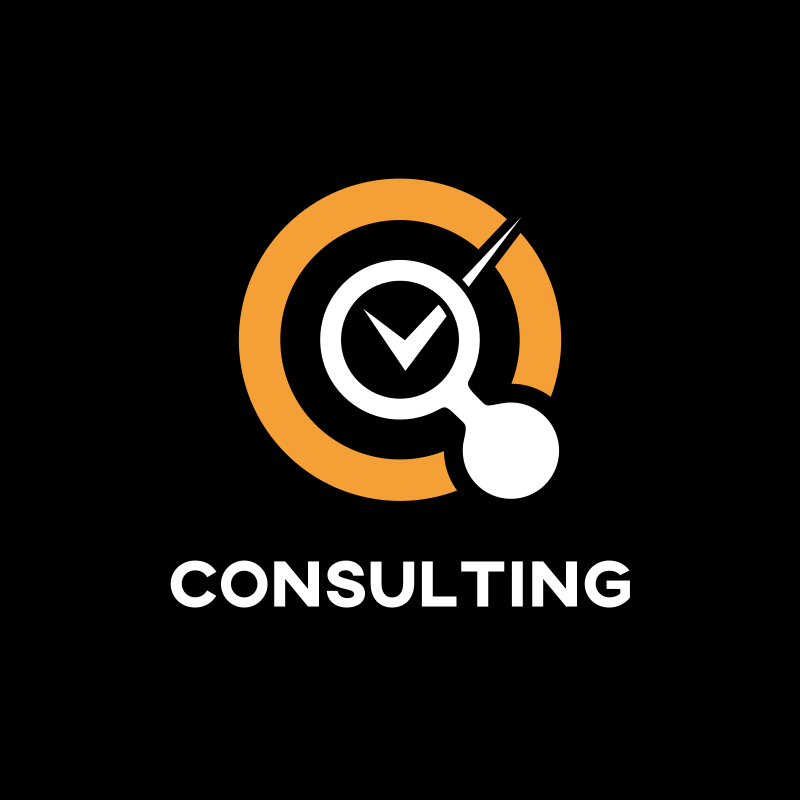 Target and Check Mark Circle Logo Design
Square or Rectangle Logo Design Ideas For Consulting Businesses
Rectangle and square shapes tend to convey ideas of stability, trustworthiness and order. The square is associated with stability and is popular in high-level consultancy sectors. Coupling a square with the blue color will give your business an uncanny air of reliability. Rectangles can illustrate success with a growth chart for instance. Ernst&Young, Pricewaterhouse Coopers and KPMG use the square and rectangle shapes in their logos. Take a look at the following square and rectangle logo designs!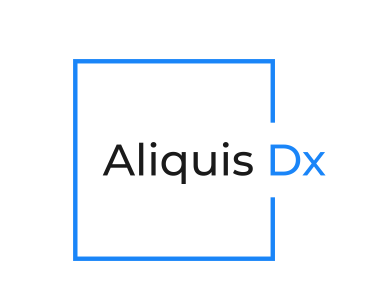 Blue Square Logo Design by J. Ivan for the Biotech Consulting Firm Aliquis Dx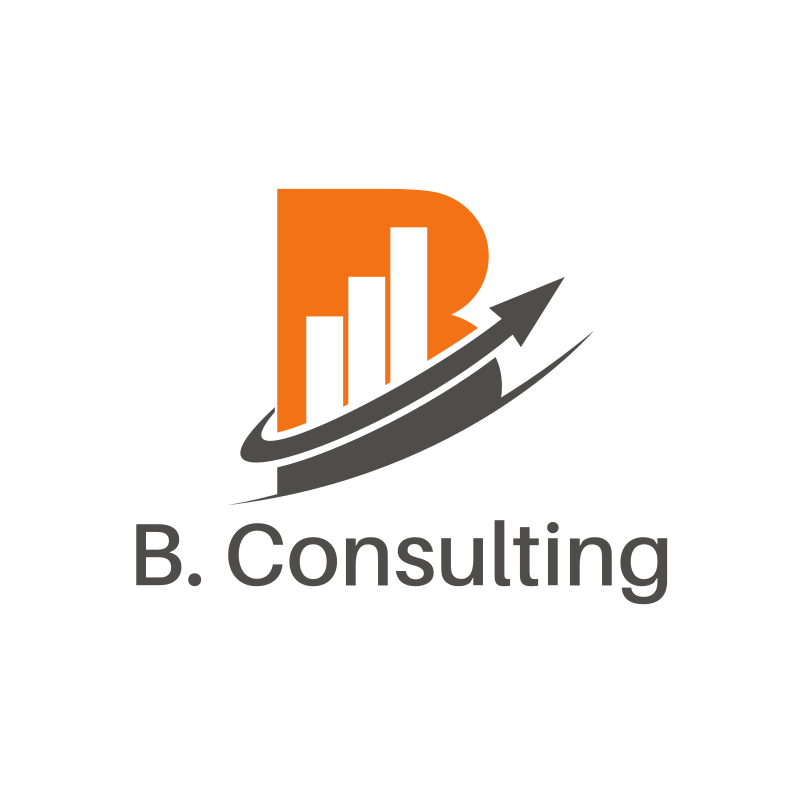 Letter B, Growth Chart and Arrow Logo Design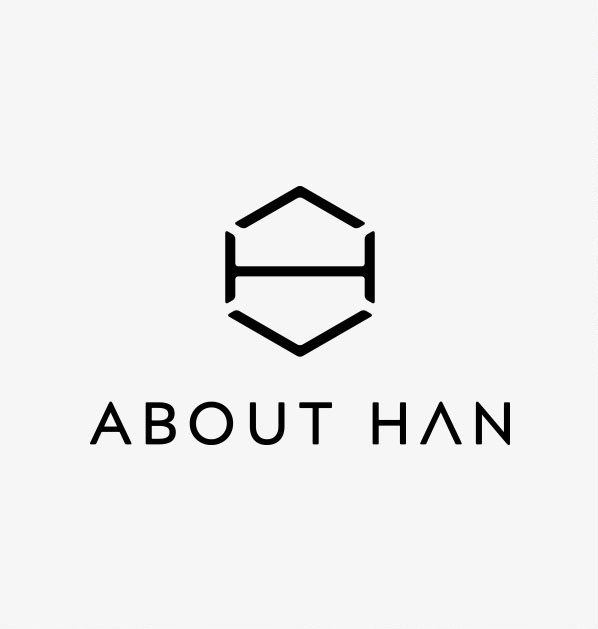 Hexagon Logo Design by Design Nation for a Healthcare IT Advisory Company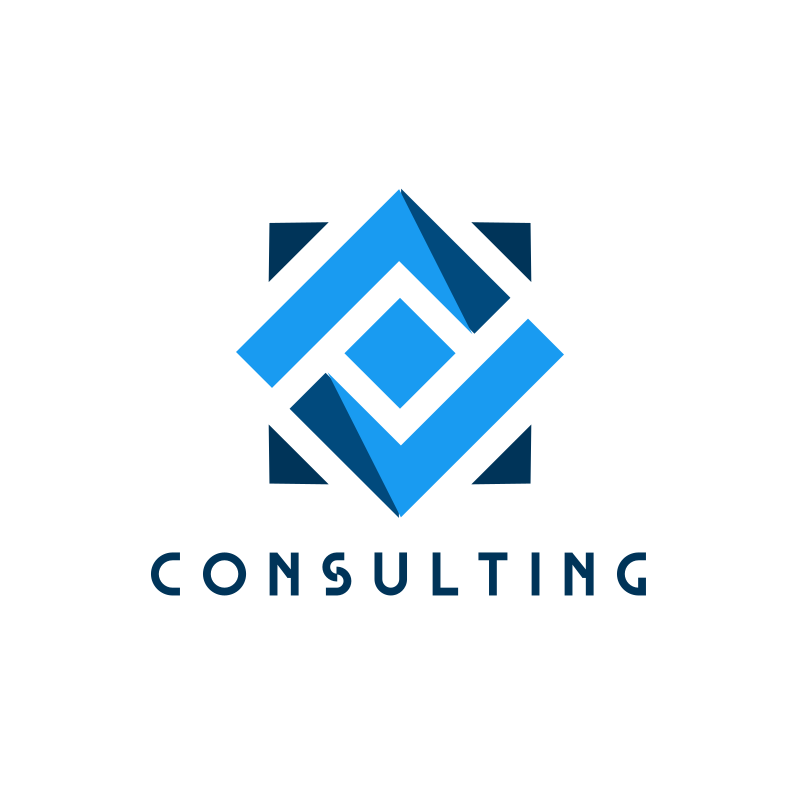 Blue Square Consulting Logo Design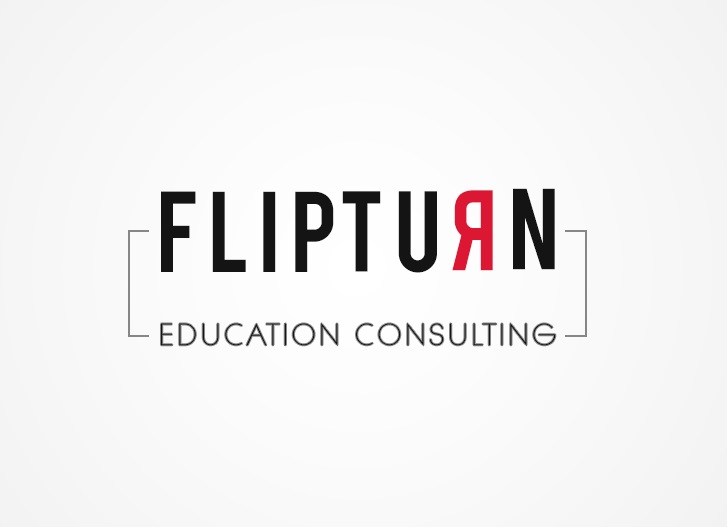 Rectangle Logo Design for an Education Consulting Business by Art_Seduction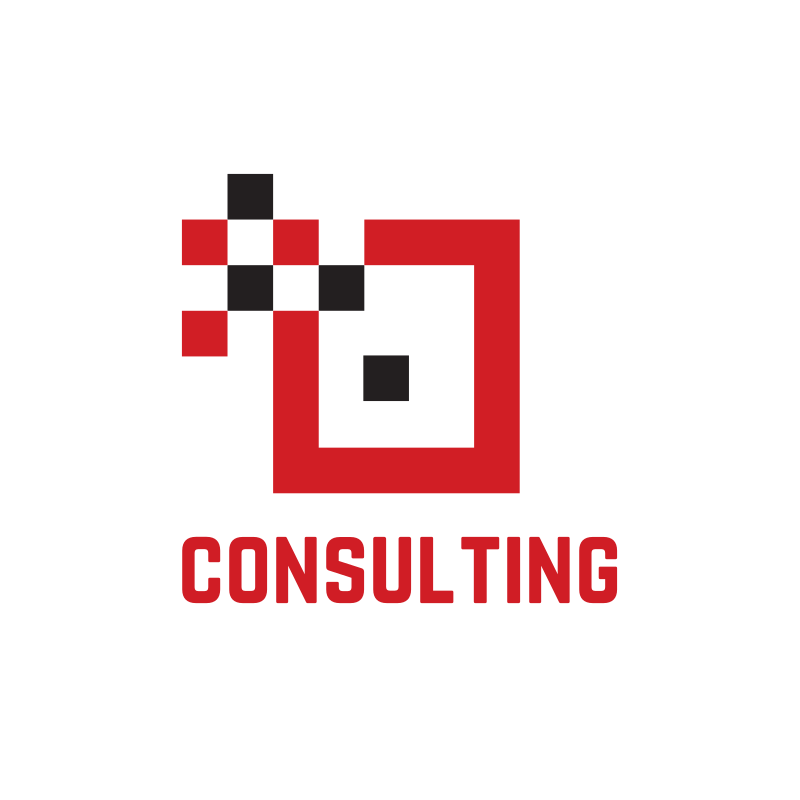 Red Square Consulting Logo Design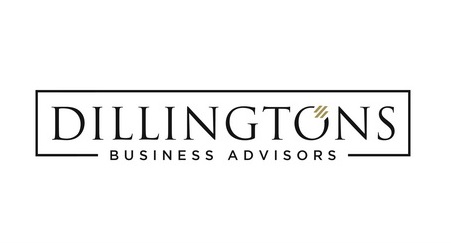 Rectangle Logo Design For A Business Consultancy to Financial services by christianpoetoe
Combination of Geometric Forms And More Consulting Business Logo Design Ideas
Some logo designs combine the positive connotations of 2 geometric shapes like a triangle in a square or in a circle.
Some consulting businesses use a lion in their logo design to illustrate success and power. A lighthouse is another great symbol as it symbolizes the way forward and help in navigating our way. It is sturdy and towers over the waves and the sight of a lighthouse is always welcomed by sailors.
You can also make a logo more personal and simply introduce you by your name with a signature logo design!
The blue color is a favourite. It can signify trust, cooperation, progress, reliability and power. For instance, KPMG, Cisco and Mc Kinsey use dark blue logos.
Get inspired by these last series of consulting business logo designs!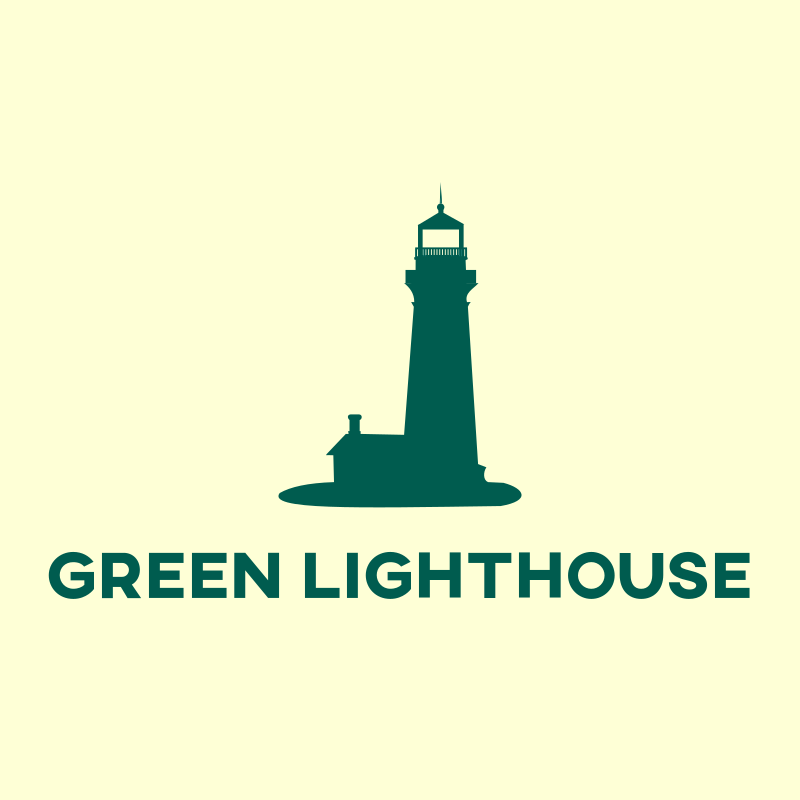 Green Lighthouse Consulting Logo Design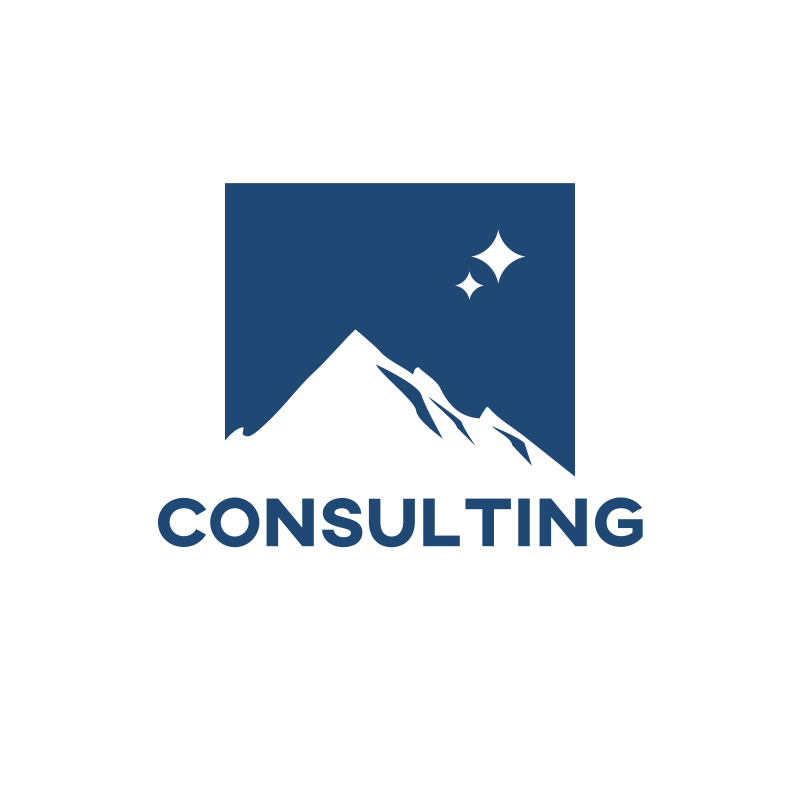 Square and Triangle Summit and Stars Logo Design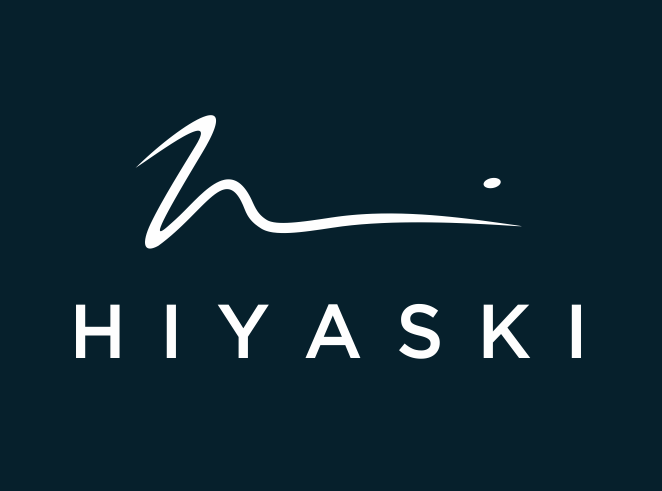 Signature Logo Design by Alek's for the Business Consulting Firm Hiyaski Ventures
Blue Chart Consulting Logo Design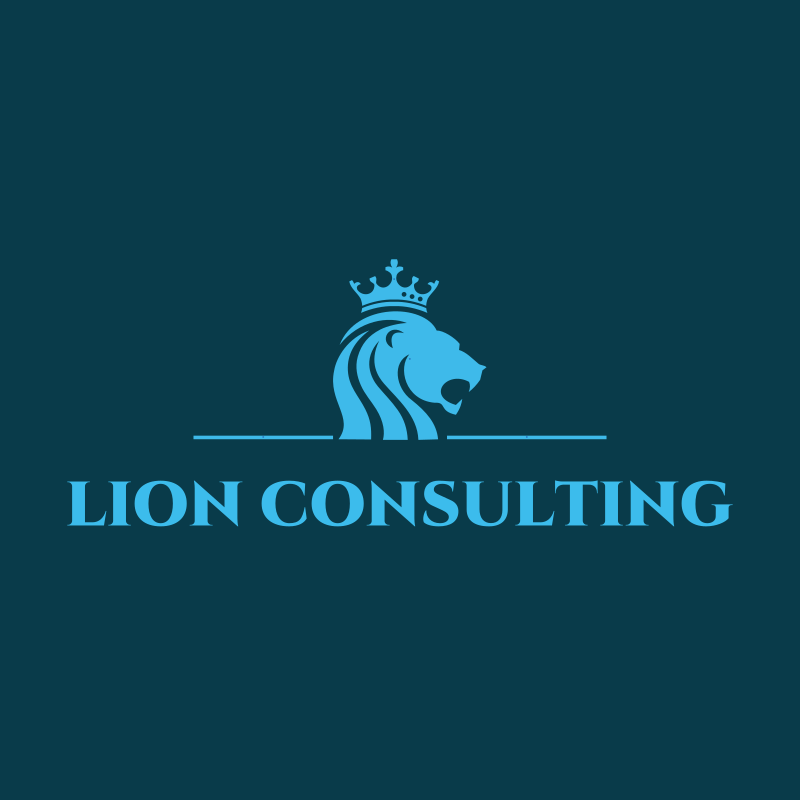 Lion With Crown Consulting Logo Design
Need Help Creating Your Consulting Logo Design?
We hope these consulting logo ideas have given you some inspiration! If doing it yourself is what you want, we have BrandCrowd's consulting logo maker that can help you with that. The tool is really easy to use and give you plenty of options to customise the logo just the way you want it. Mix and match the colours, fonts and shapes to our pre-made consulting logo and you'll have the perfect business logo in no time at all! Find more inspiration in our articles:
– 43 Royal Logos To Build Your Kingdom
– 15 Lion Logos To Make You Roar
– 3 Tips To Create Your Company Logo
and on DesignCrowd in our blog articles:
– 62 Cryptocurrency Logo Ideas For Altcoin, Bitcoin, Blockchain, ICOs and Crypto Startups
– 15 Famous Blue Logo Designs … That Show The Power of Color
– 15 Professional Accountant Logo Designs for Small Accounting Firms
and consulting and finance design gallery pages.
Start your consulting logo design project now!