20 Youtube Logos of the Top Creators Right Now
Reading Time:
5
minutes


YouTube is the second top platform for social media today. It has around 2 billion active monthly users, and naturally, the competition is quite a challenge. Still, many content creators stand out from other channels through creativity and branding.
Read this article to learn how they present themselves with a brand mark. You'll learn how they use different graphic elements to connect with millions of their subscribers. Plus, you may even see your favorite vloggers on this list.
The vloggers and content creators on this list come from different niches. Some vloggers make gaming, entertainment, lifestyle, kids, and music-related content. Start scrolling down to find out how they developed their own visual identity for success.
Famous YouTubers and their Logos
This list contains 20 of the most popular YouTuber logos and names in the video streaming platform.
Being a well-known YouTuber takes a lot of work. You have to spend hours working and editing your videos, and atop of that, you also have to create a connection with your audience. One way that successful brands do this is by building a solid brand identity. Branding is vital for vloggers because it helps your audience get to know you better. It will attract viewers and let them know what content to expect from you.
These stars have interesting takes on their channel logos. Generally, a good YouTube logo is one that is simple but communicative of your niche. It should be easy to understand and produce in different sizes and colors.
Right now, there are millions of content creators on the platform. Creating a brand identity is how top creators are shaping their brand up to stand out from competitors.
PewDiePie
The PewDiePie logo has changed a lot from its previous version. It used to be a bright blue logo featuring the channel's initials. Now it is a gray illustration of a person with a red pattern over their face.
Kids Diana Show
With over 55 million subscribers, Kids Diana Show is a Russia-based channel centered on the life of a Ukrainian content creator. The bright and playful symbol lets people know that this is a playtime and children's show channel.
Like Nastya Vlog
Nastya is a Russian content creator with over 55 million subscribers. A colorful text-based logo represents the child vlogger's channel. This logo features a fluorescent effect found in the neon-inspired typography.
Pro tip: Sans serif fonts are easier to read on digital
For YouTubers, a great deal of their business revolves around online presence. Making use of easy to read fonts like sans serif fonts on different devices can bring their viewers more ease when seeing their logo. Try experimenting with sans serif fonts like Aileron and Arciform the next time you design your own Youtube or Twitch channel logo.
Dude Perfect
The multinational entertainment company has a dynamic initial logo. This group of athletic content creators uses a lettermark logo to represent their brand. The design goes hand in hand with their sporty personalities and content.
It doesn't have a lot of complicated details and has an interesting silhouette. Logos such as this one are versatile, meaning it can be put on different materials while never losing its impact.
Vlad and Nikita
This Dubai-based channel centers on two brothers as they live through childhood. The channel's wordmark is in complementary colors, which adds brightness to the design. Using complementary color combinations in your logo design will give a sharp contrast that is visually appealing.
Badabun
This is the most subscribed Spanish-speaking channel. The channel has 43 million subscribers, which continues to grow. Upon visiting their channel, you" ll notice a monochrome brand insignia that features the letter B. It uses a bold sans serif font that gives it a dominant look.
JuegaGerman
This hand illustration logo looks like it's at coming at you. The logo looks high-spirited, just like the creator behind this channel. It is the logo of Germán Alejandro Garmendia Aranis. The YouTuber goes by the name HolaSoyGerman or JuegaGerman. The electrifying shade of blue in his logo matches his famous blue colored hair.
More Famous YouTube Channel logos for you
Whinderssonnunes
Felipe Neto
MrBeast
El Rubius
Fernanfloo
Você Sabia?
Luisito Comunica
Luccas Neto
Vegetta777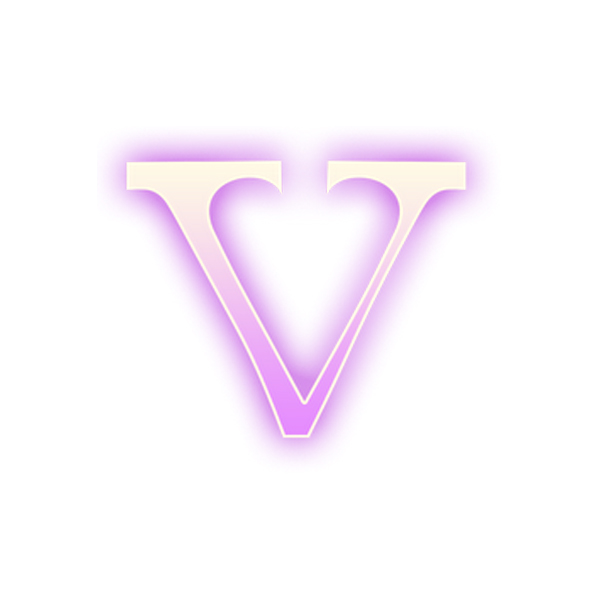 RezendeEvil
Markiplier
Ryan's World (Ryan ToysReview)
Smosh
Conclusion
The journey of these video makers wasn't a summit that they conquered overnight. Their strategies to become a distinct voice in their niche developed through the years, and now they are building huge communities on the internet. Branding plays a part in their success. On average, a typical content channel gets $18 for every 1,000 ad views they get. Prominent YouTubers like Ryan Kaji, an eight-year-old YouTuber, now earn up to $26 million.
Get your share your content to the world and reach different audiences with good branding. You've seen different takes on the different logos of content creators and vloggers.
Now, you're ready to create your own and follow their steps in the video industry. Make a text-logo or take it further with an illustrated design. Remember to create a logo that you can also use a Facebook logo. Consistency is important when it comes to branding your YouTube channel.
BrandCrowd's YouTube logo maker makes it easy for you to find the best designs and make your channel even more credible. Become a better video content creator today.
Learn more about design: