55 Christmas Tree Logos for Festive Brands
Reading Time:
8
minutes


Every year nine-in-ten Americans celebrate Christmas. The global event presents an opportunity for entrepreneurs to grow. Christmas is definitely a holiday you shouldn't miss as a small business owner.
We gathered up some of the most inspiring Christmas tree logos to help you look your best this season.
You'll find logos for any Christmas business idea that you may have. They look festive and versatile to make sure you have a design that adapts well to different applications like business cards and greeting cards.
Scroll through different holiday logos for businesses ranging from Christmas decorators, Christmas light installers, Christmas crackers, Christmas tree stores, and more.
Below are the types of designs that you can expect to see in this list:
Lettering logos give you the chance to be straightforward. Plus, it puts your business name as the focal point of your design.
For Christmas logos, it's easy to find the perfect typeface that screams yuletide spirits. Fonts like Things We Said, Candy Cane, Yellowtail, and Great Vibes, among others, are just some of the best ones that you can use to create a holiday design.
You'll often see brand marks with Christmas cursive fonts and handwritten-inspired elements. This gives it a nostalgic look that brings back memories of handwritten greeting cards and presents.
This is a versatile type of design as you can choose between lettermark or wordmark logos. Lettermarks are also known as initial logos. They're great for giving your logo a concise look if you have a lengthy name.
On the other hand, wordmark logos are designs that feature the full brand name. This is recommended for small businesses as they help the audience get familiar with the unabbreviated version of your name.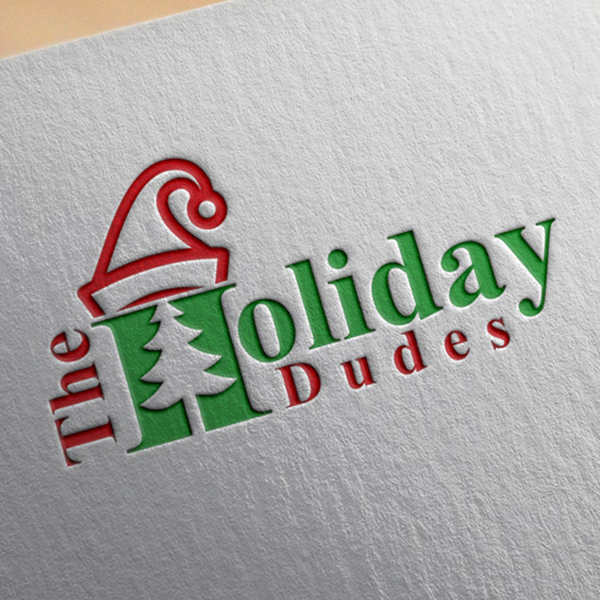 Bold, Company Logo Design by Art Fingers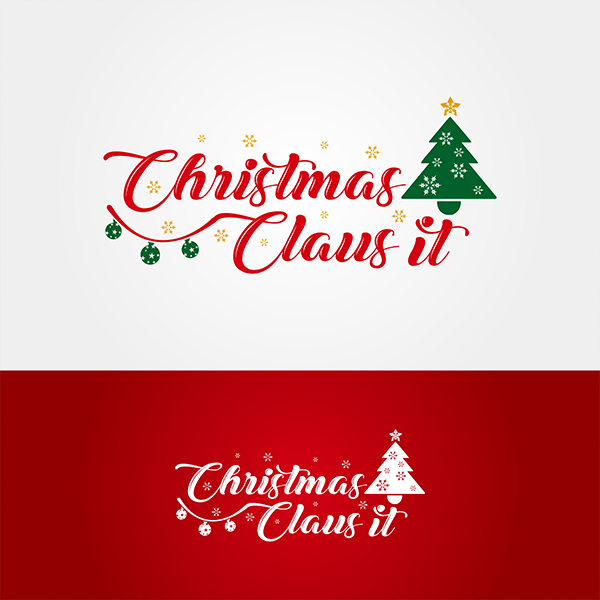 Christmas Claus it by wisnudewe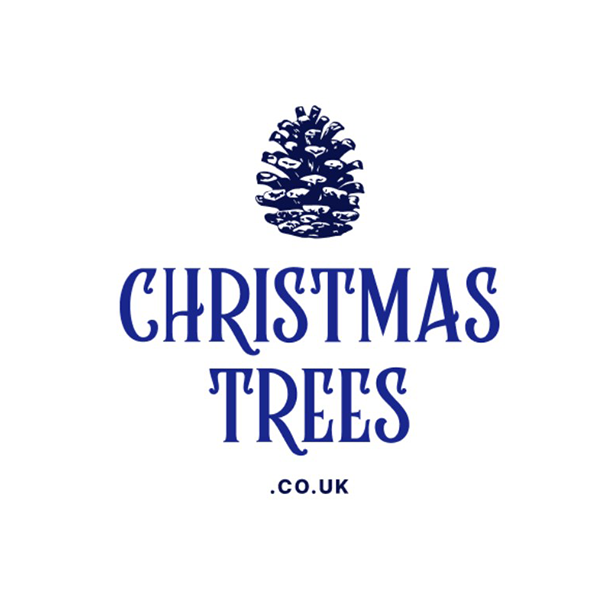 Christmas Trees Logo by Joe Taylor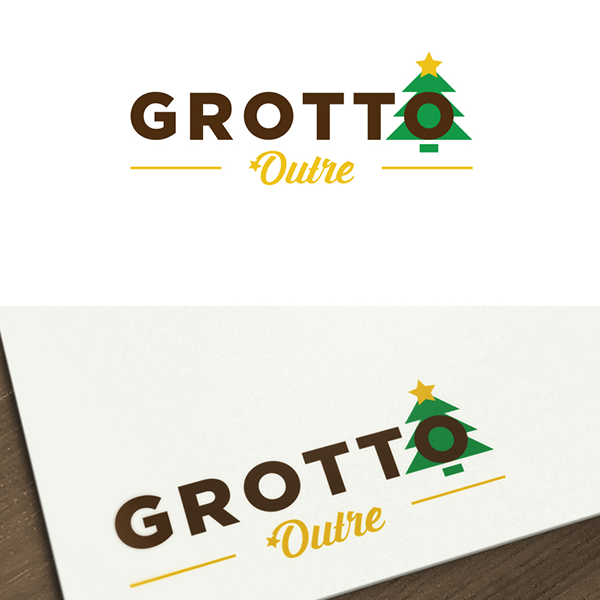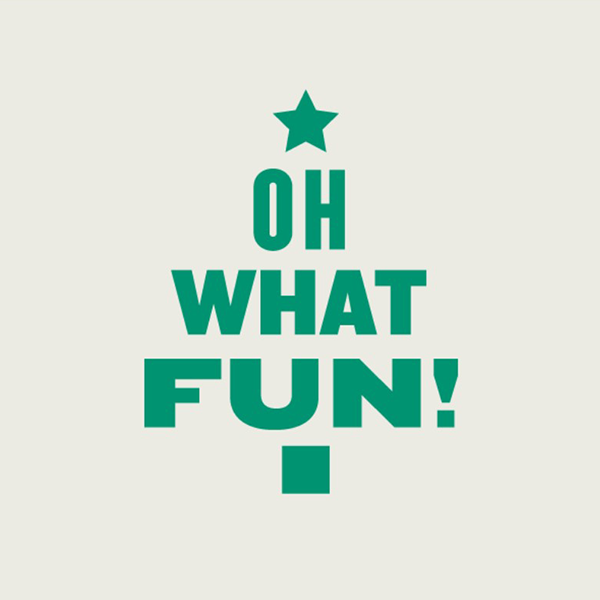 Jingle Bells, etc by Lindsey Charles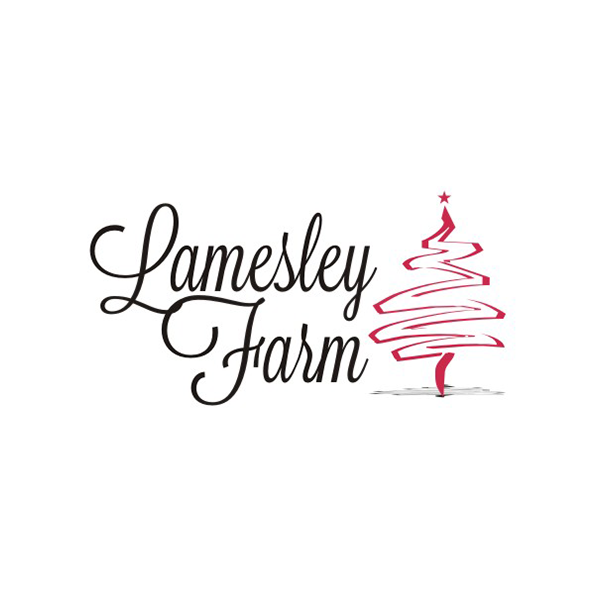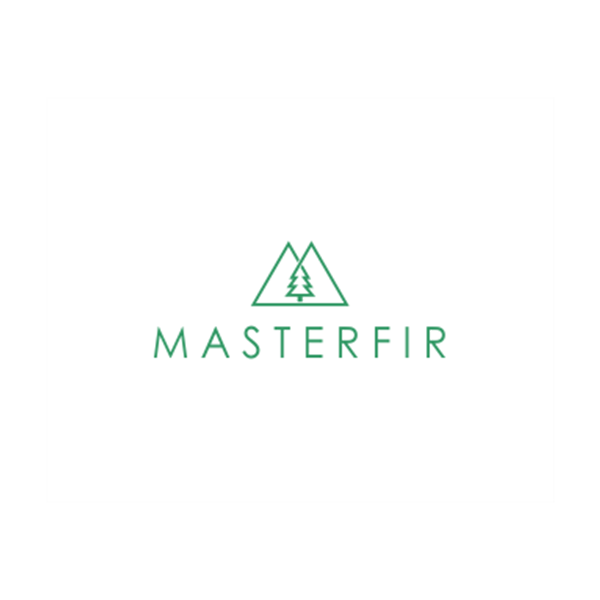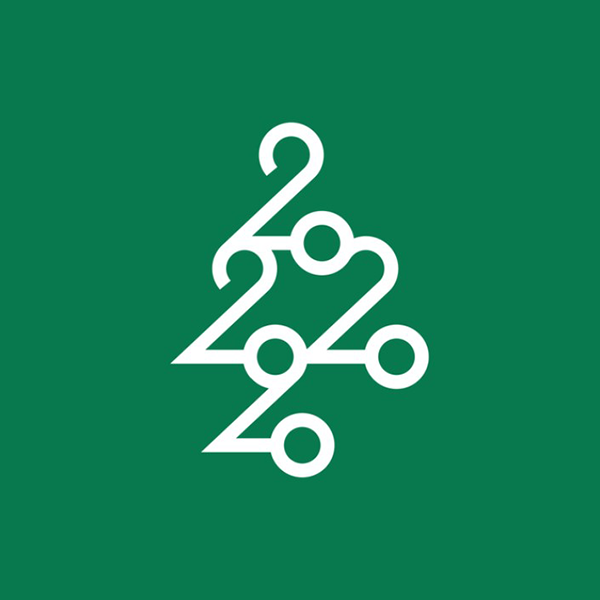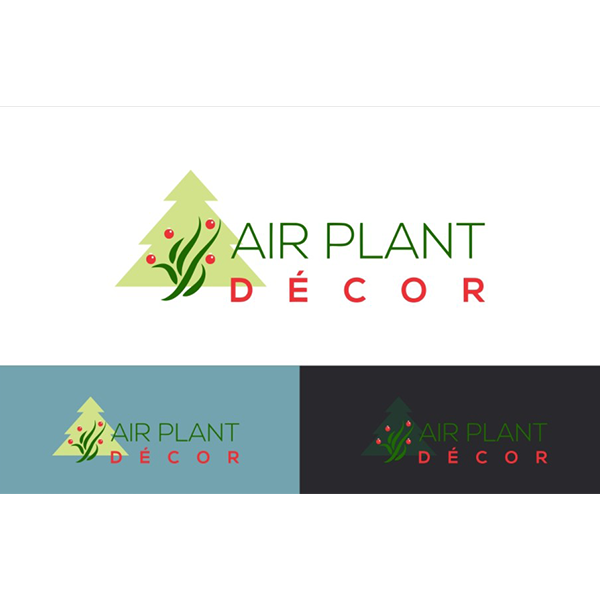 Modify Air Plant Decor by RAguiar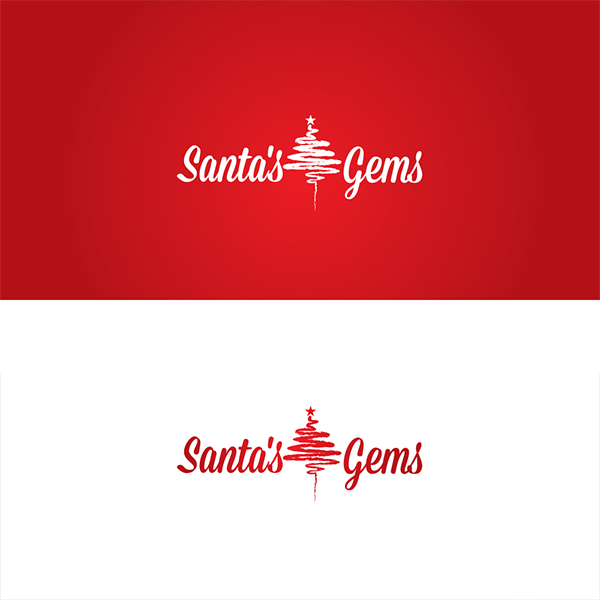 Traditional, Company Online Shopping Logo by Sujit Banerjee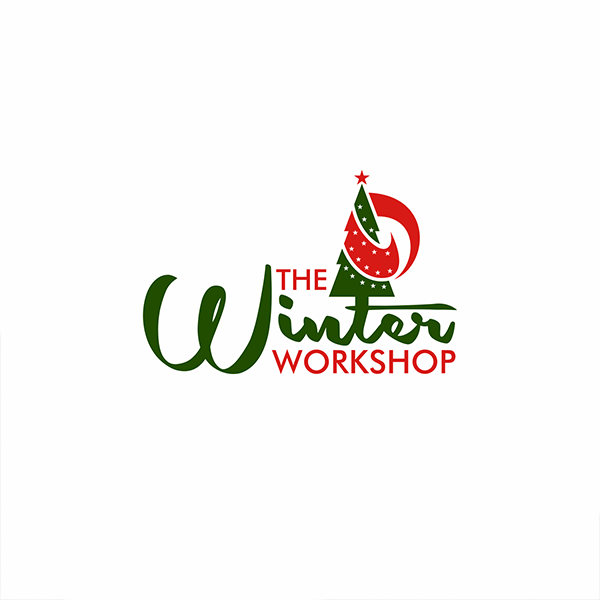 Upmarket, Company It Company Logo Design by Khalik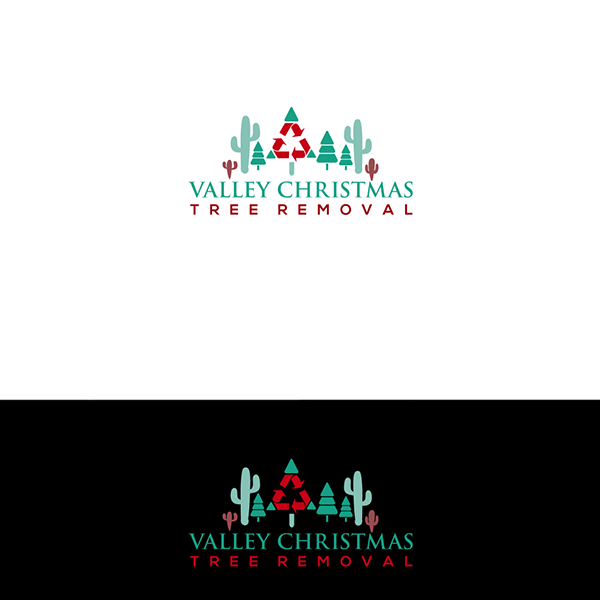 Valley Christmas Tree Removal by siti MWDesign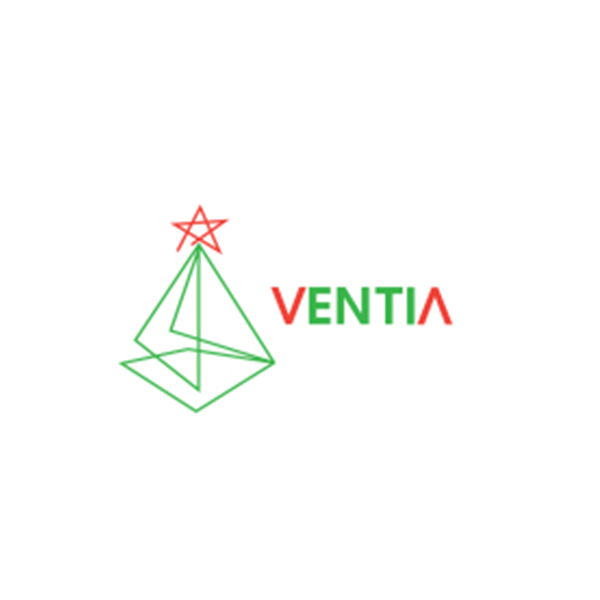 Pro tip: Apply color psychology
One of the most critical components of a lettering logo is color. It relays messages well, even without the use of illustrations. Consumers attribute brand color with human traits. For example, green is seen as peaceful, red is seen as passionate, and more. You can learn more about the meanings behind colors to make your logo more meaningful.
Figures like triangles, squares, and circles make for great logos. You can use them as decoration or even as a frame.
Either way, it will give your logo added visual prominence. You'll often find shapes like stars, hearts, and trees when it comes to Christmas logos.
Take a look at this section of the different ways you can use a shape to make an exciting logo.
One thing that you can do to be creative is to experiment with different art styles. Take influence from various art movements like pop art, modern, or even minimalist.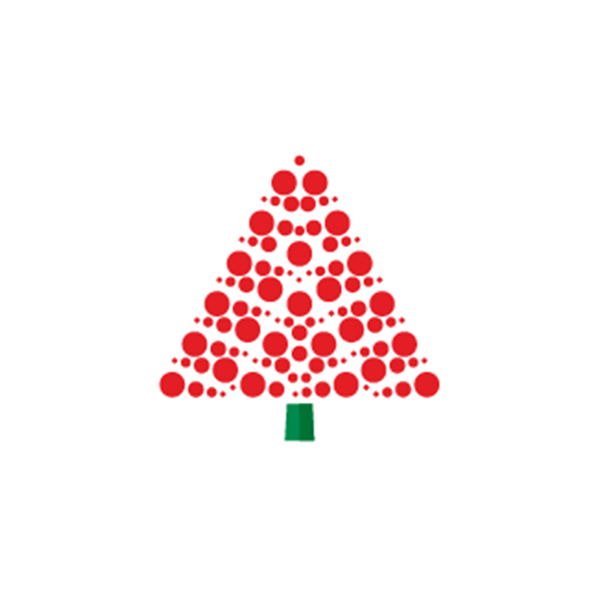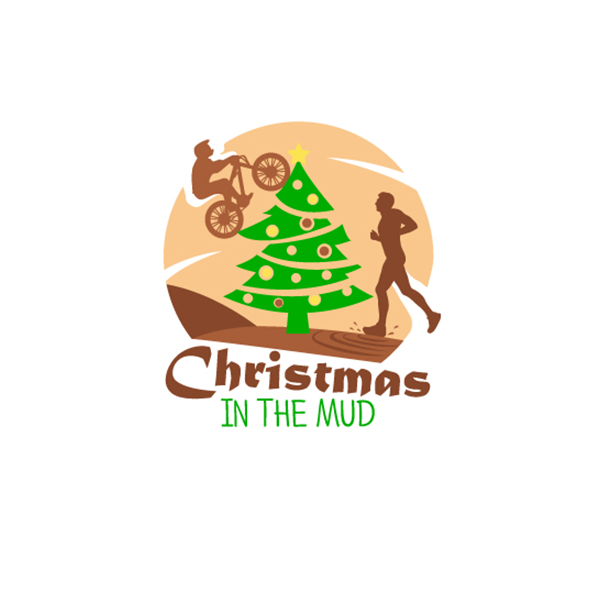 Christmas In The Mud by Maystro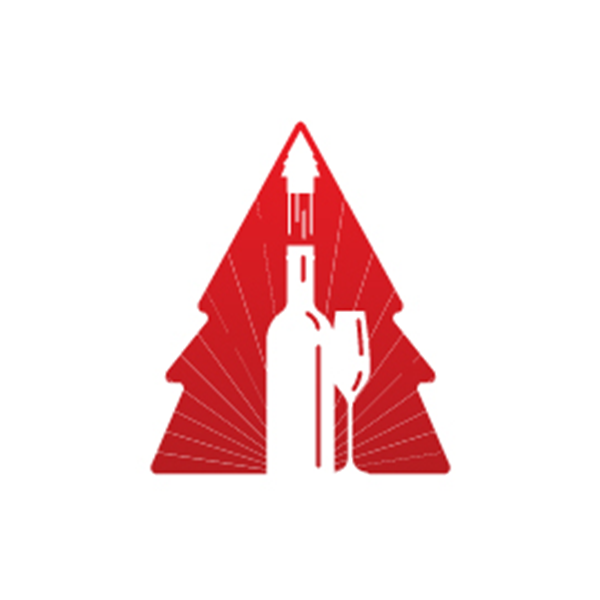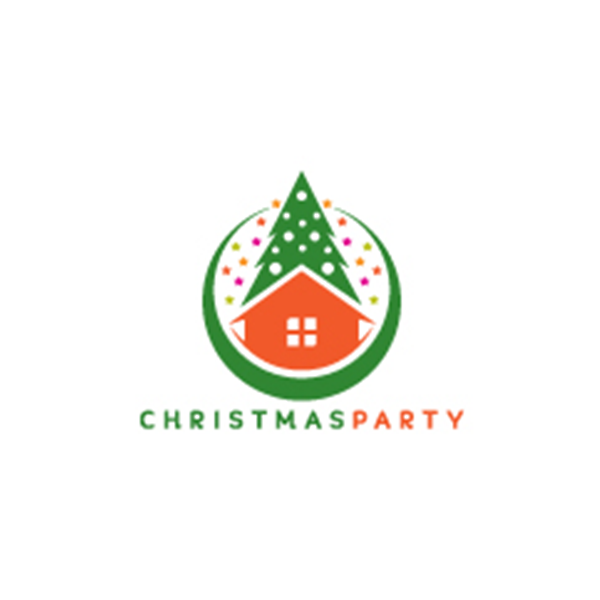 Christmas Party Logo – Xmas house decorations by sankris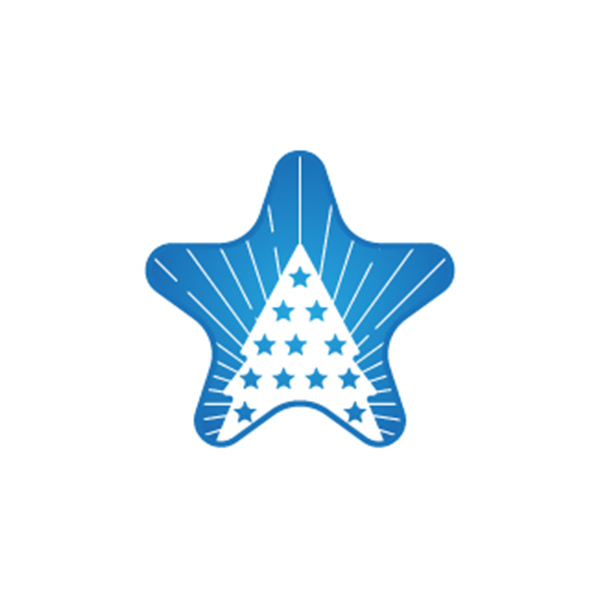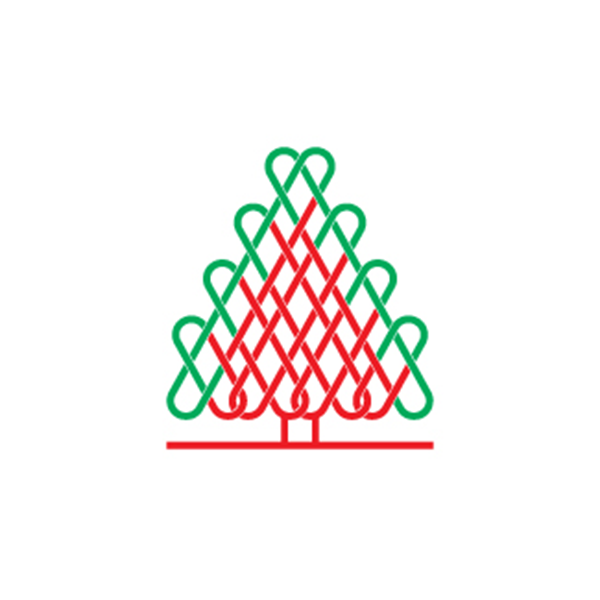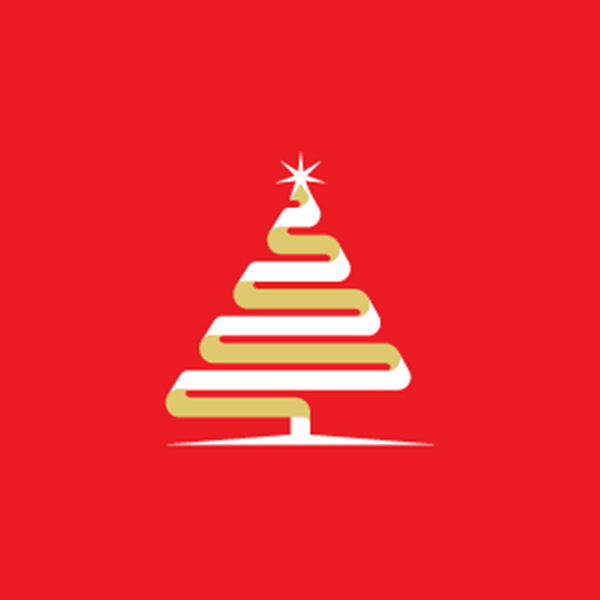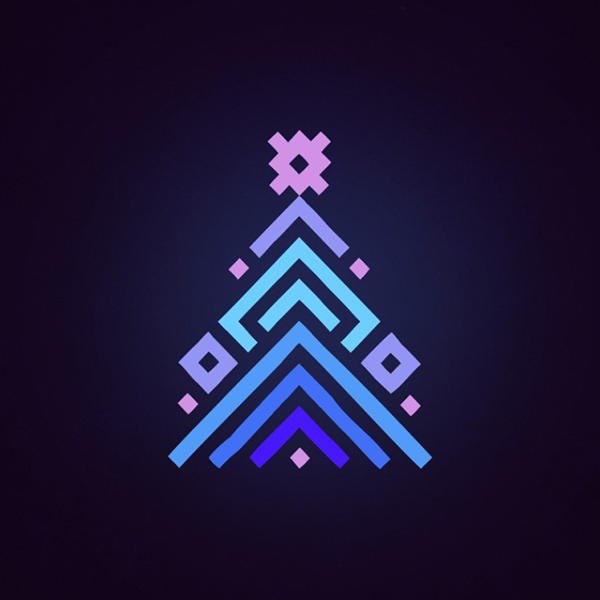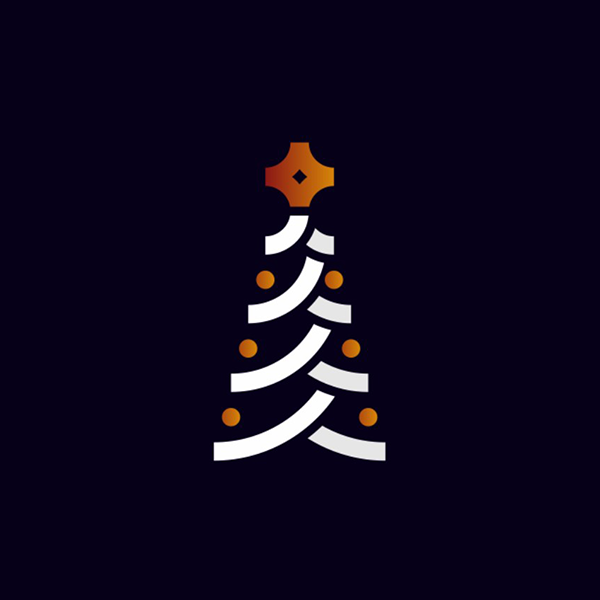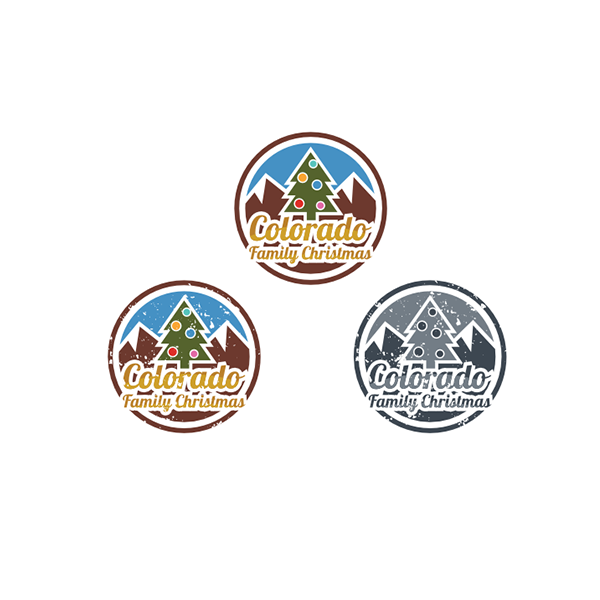 Colorado Family Christmas by Gita.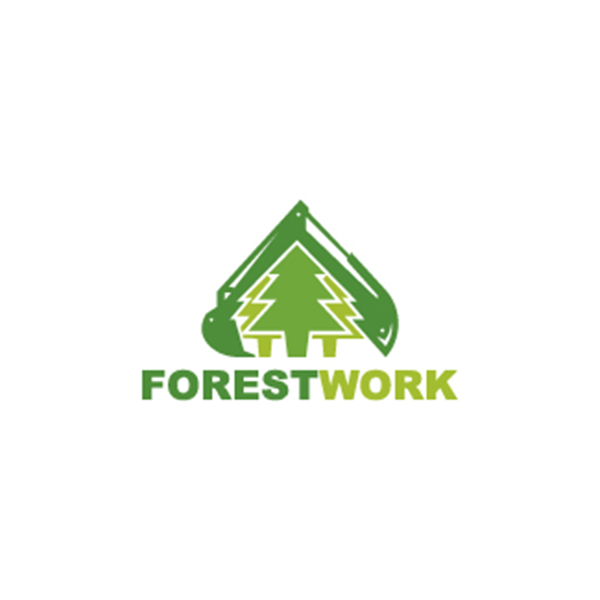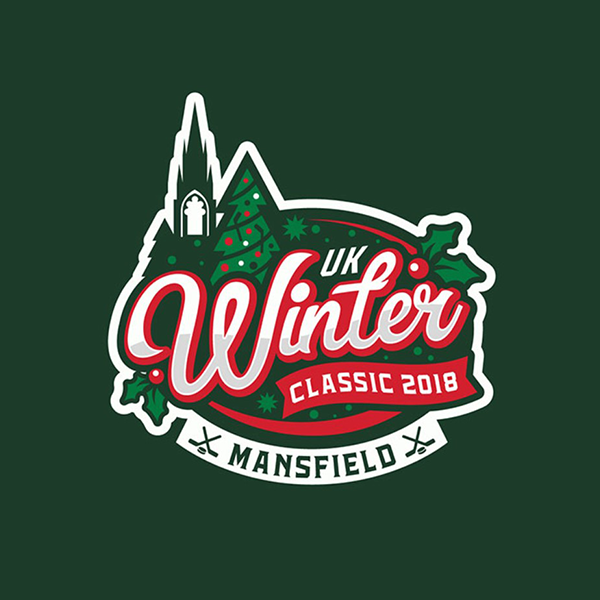 Hockey Tutorial UK Winter Classic 2018 by Tortoiseshell Black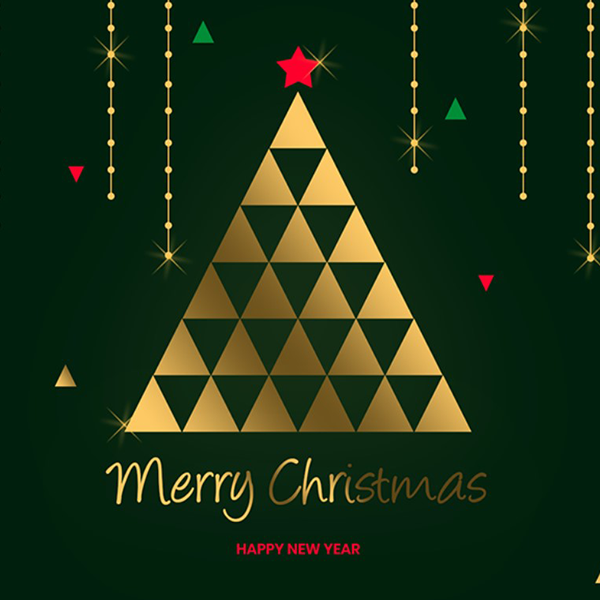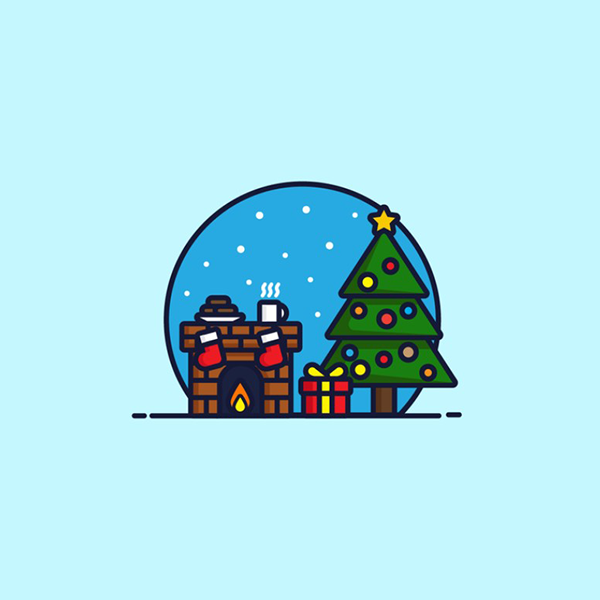 Merry Christmas by Rudy P Agnel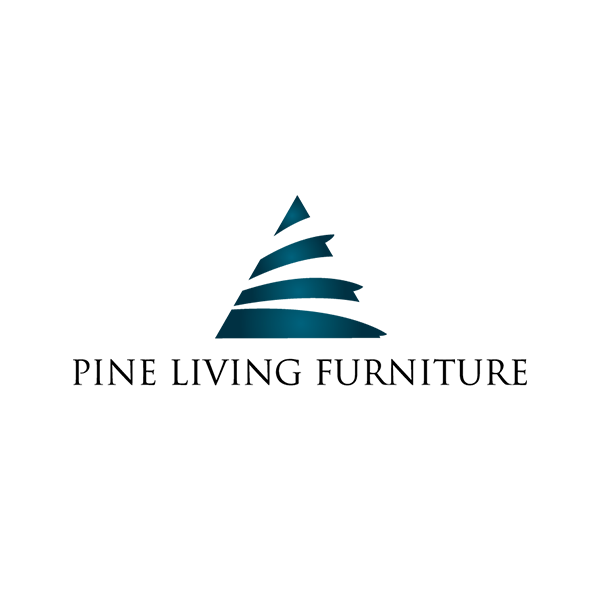 PINE LIVING FURNITURE by meygekon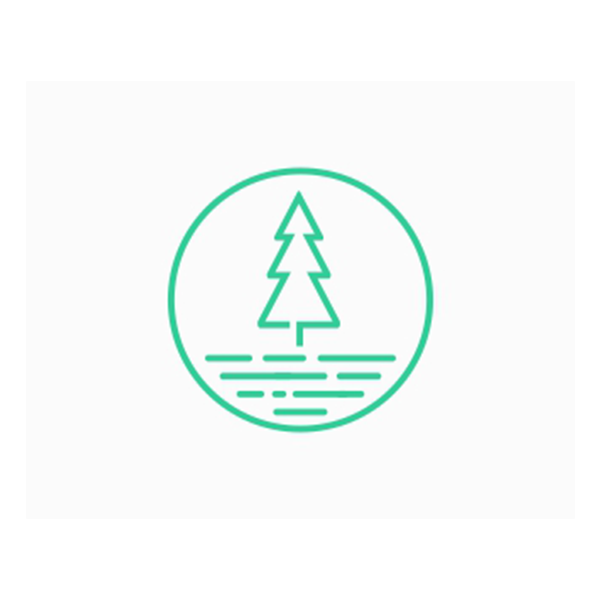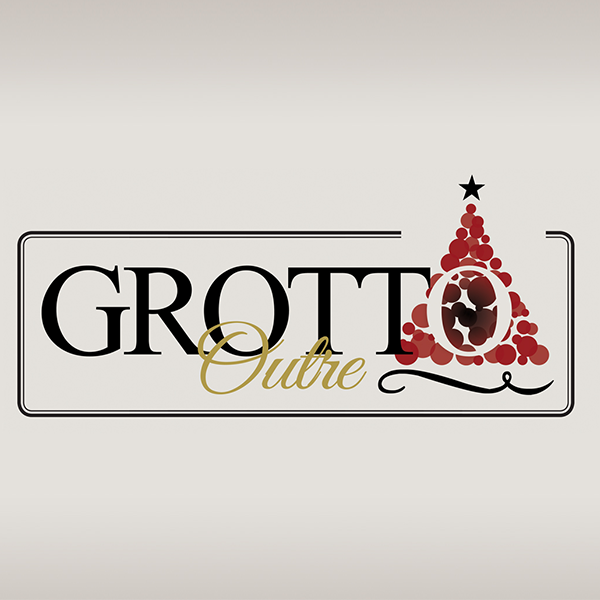 Playful, Events Events Logo Design by ELOISE LIND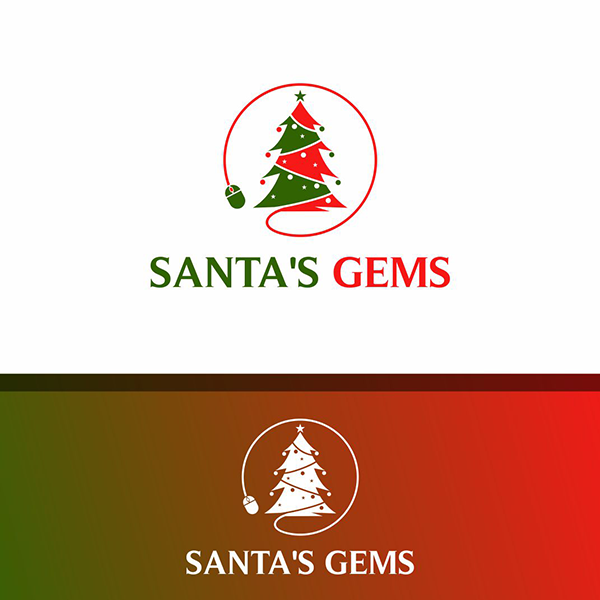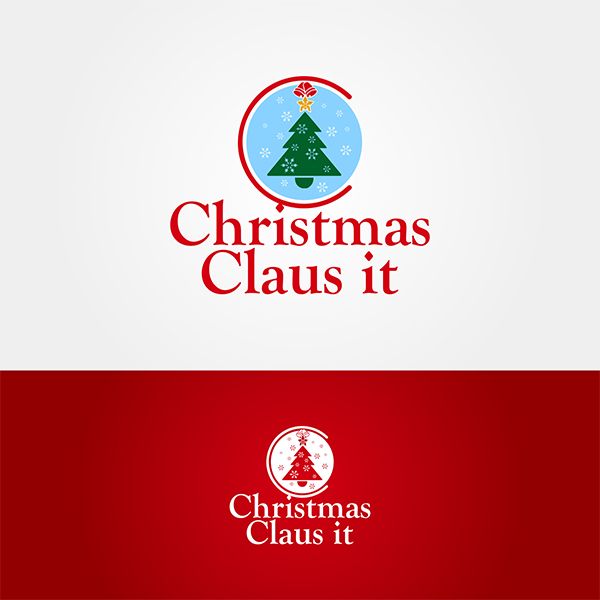 Small Logo Design by wisnudewe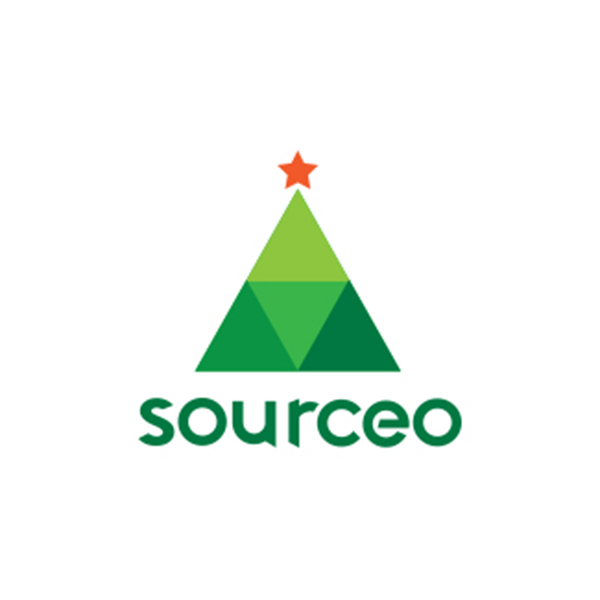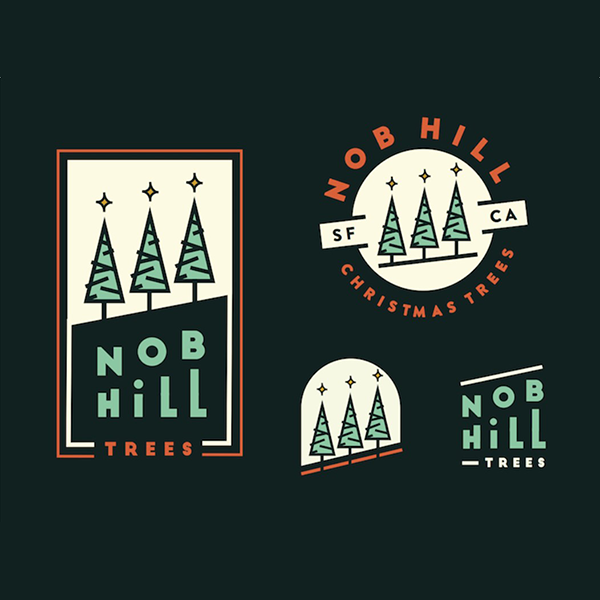 Nob Hill Christmas Tree Lot by Renee Fleck
Take this logo by designer Renee Fleck for example. The Christmas tree logo features a balanced composition of illustration and text. But the frames take it a notch higher. It frames the logo nicely and makes it easier to apply to different graphic materials.
Pro tip: Keep it simple
There's one thing that compelling logos have in common. The thing is called simplicity. Eliminating unnecessary elements in your logo design makes it easier to understand and remember. Additionally, it helps you avoid oversaturated designs that lack impact.
The great thing about illustrations is that they make your logo look impressive and communicative at the same time.
Treat them as self-explanatory symbols. They are visual communication tools that you can use to signal your goods and services to anyone.
Drawings for illustration logos often depict Santa Clause, reindeers, pine, mistletoe, and more. Having one or two of these drawings can take your holiday logo to the next level.
To improve any illustration, you can add color to your design. Color is a significant design element for bringing a design to life. You want to use colors like red, green, white, and gold as these colors are predominantly used for a festive design. However, when coloring your brand mark, you want to add only two to three colors to avoid visual clutter.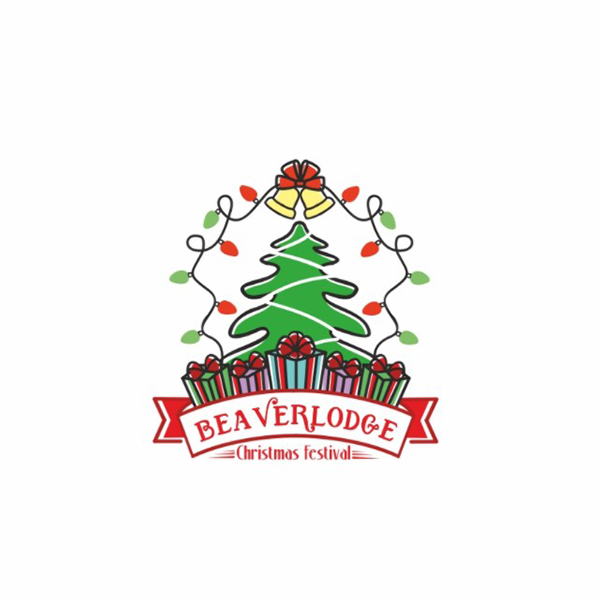 Beaverlodge Christmas Festival by annasmoke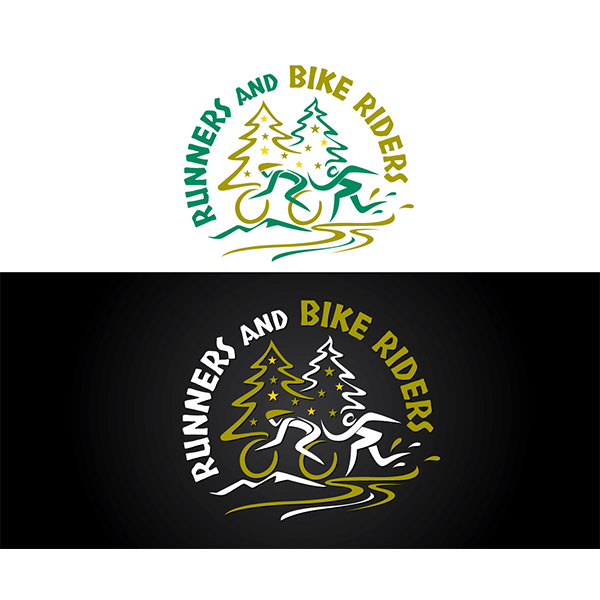 Bold, Bike Fitness Logo Design by Graphicsexpert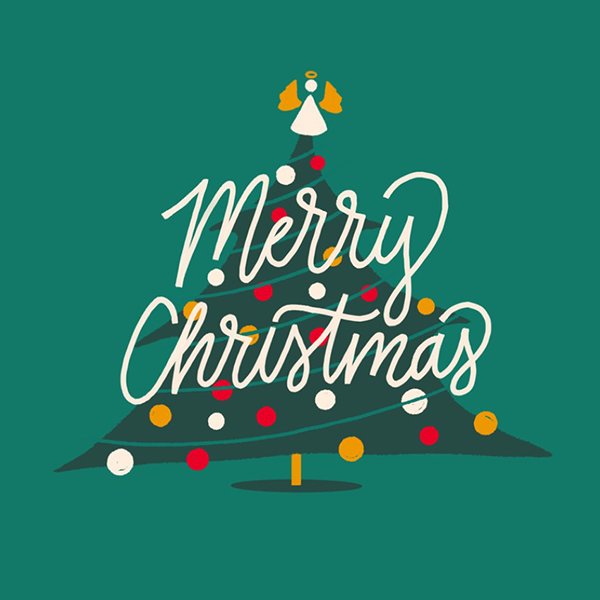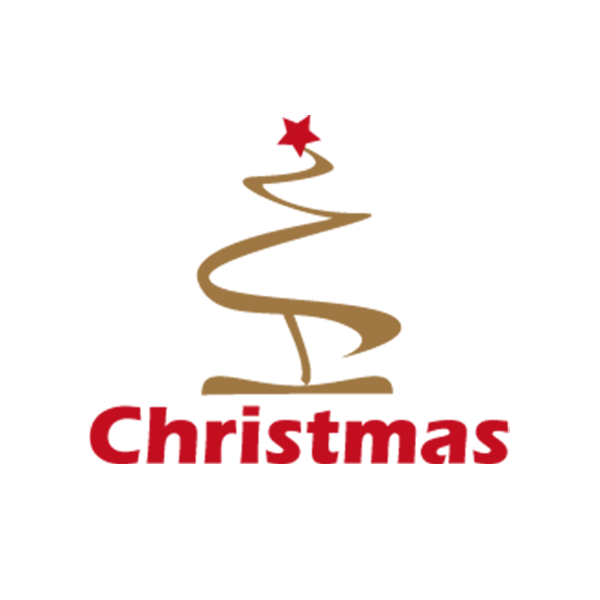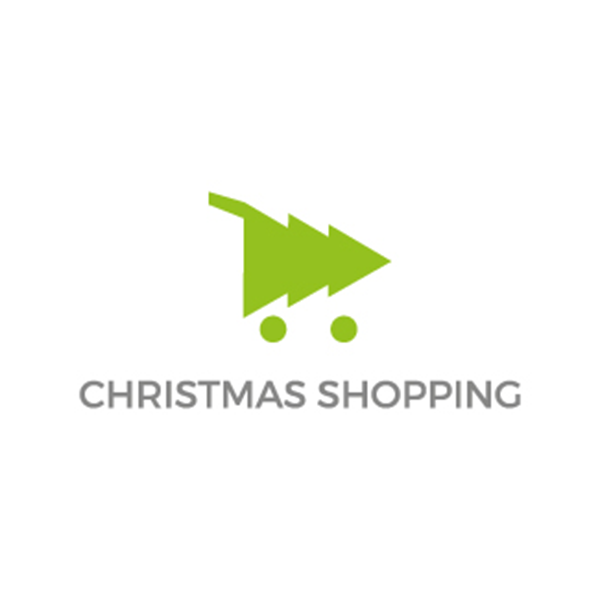 Christmas shopping by FishDesigns61025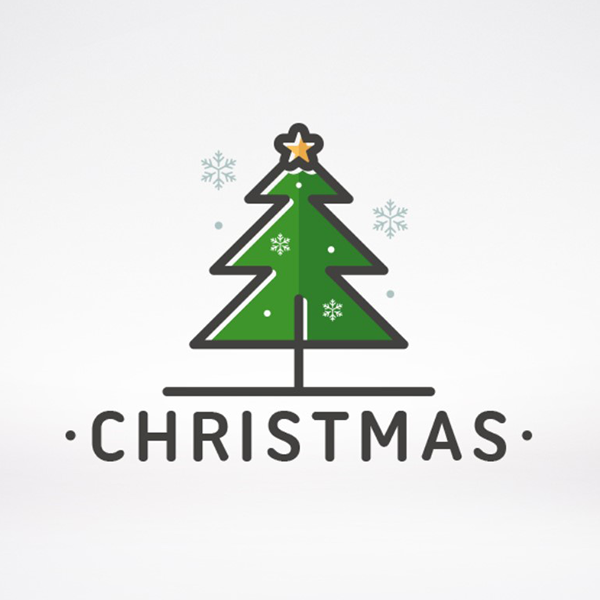 Christmas Tree Logo by Alberto Bernabe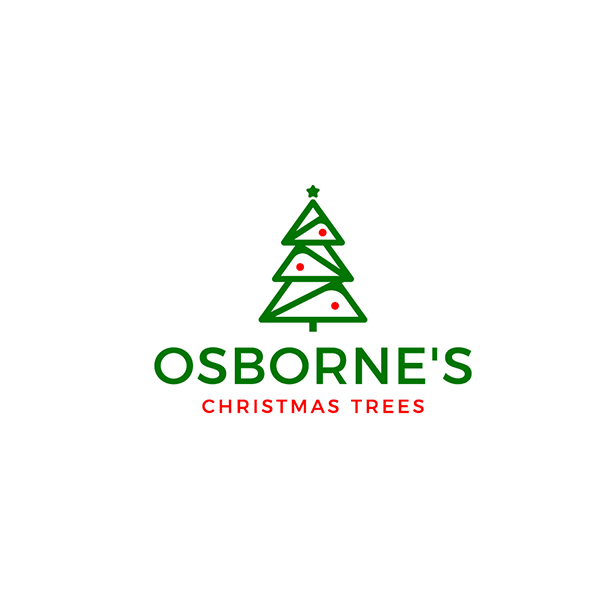 Elegant, Business Logo Design by shakuna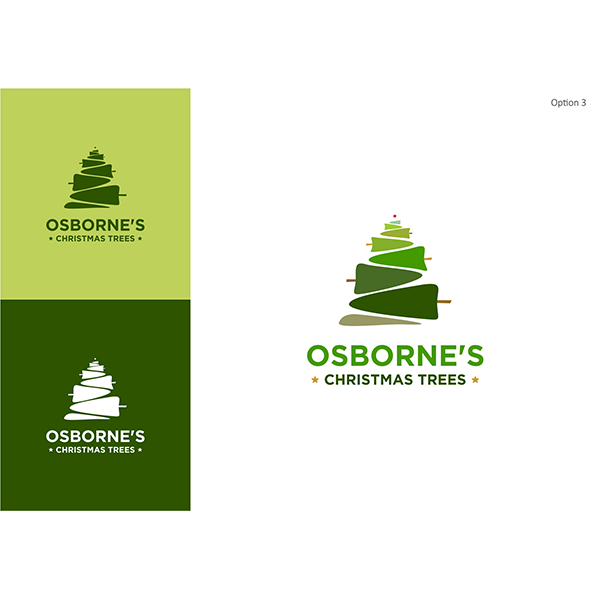 Elegant, Business Logo Design by uk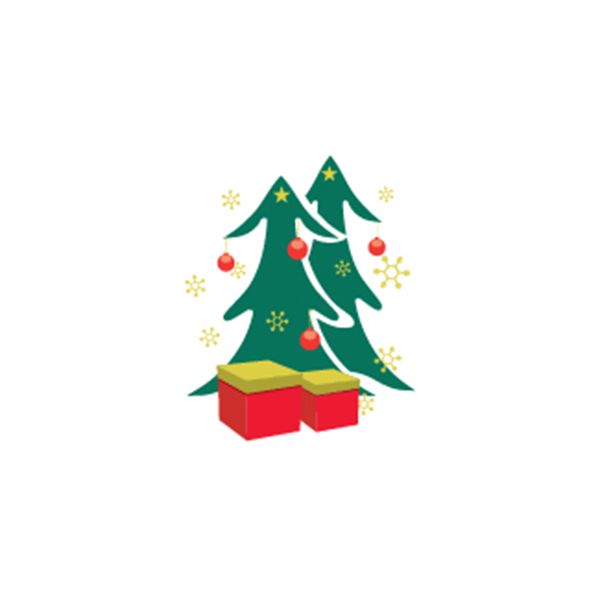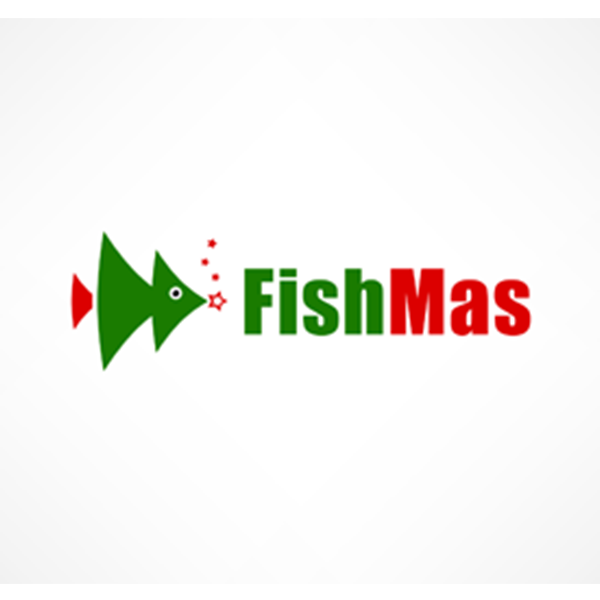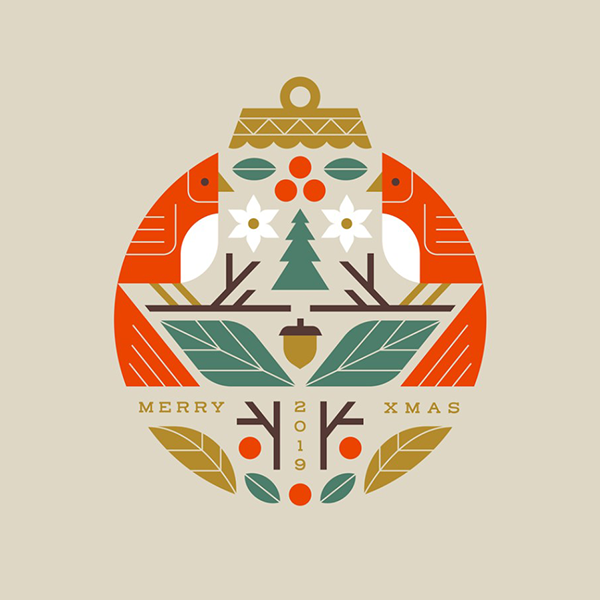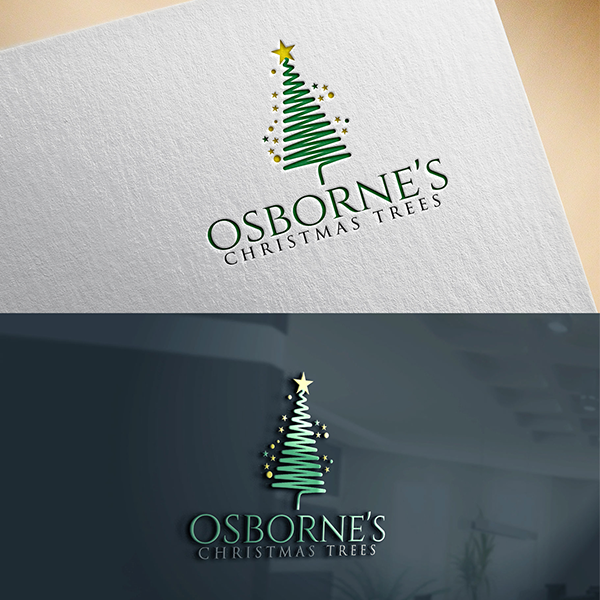 Osborne's Christmas Trees by madfoxvzla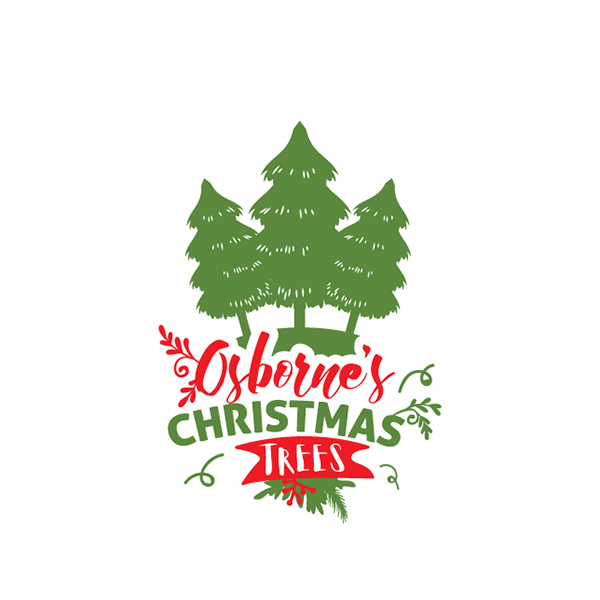 Osborne's Christmas Trees by design_ghost 2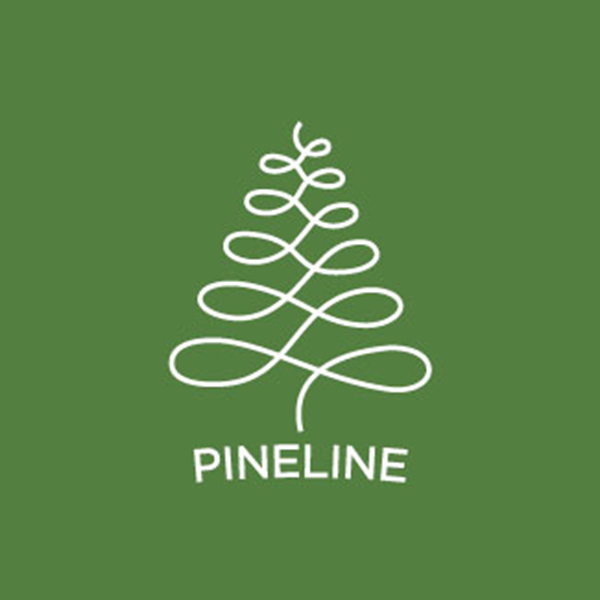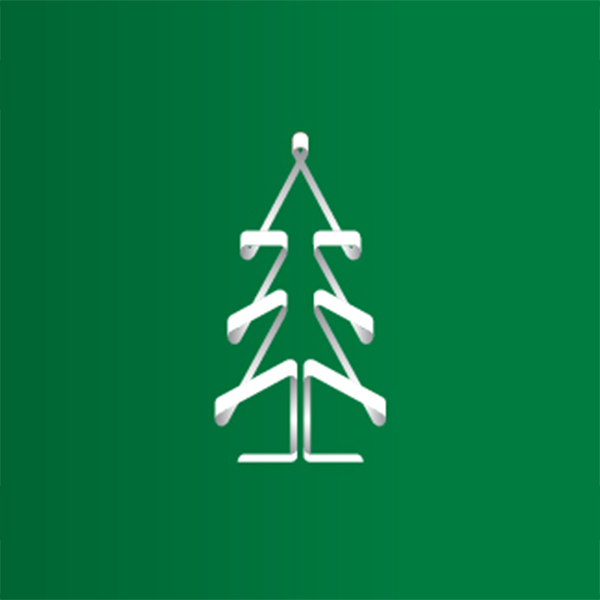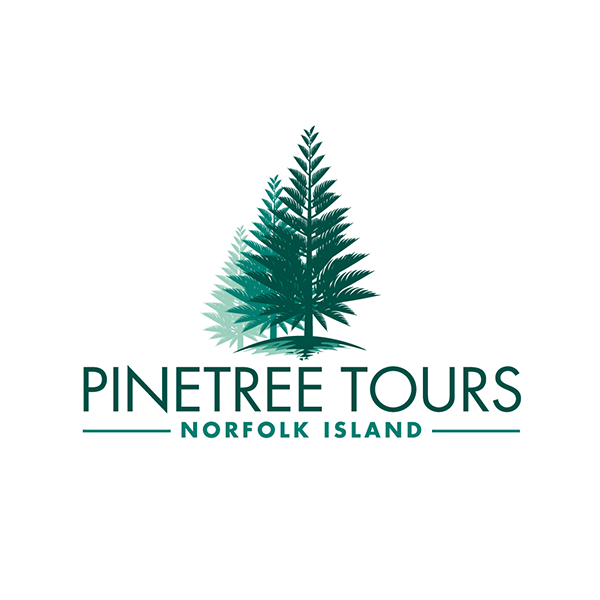 "Pinetree Tours" by Jay Design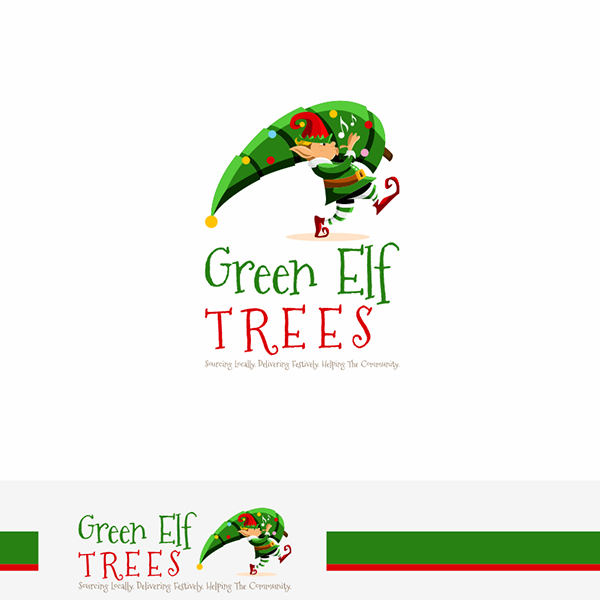 Playful, Green Logo Design by Alex_Yaroshenko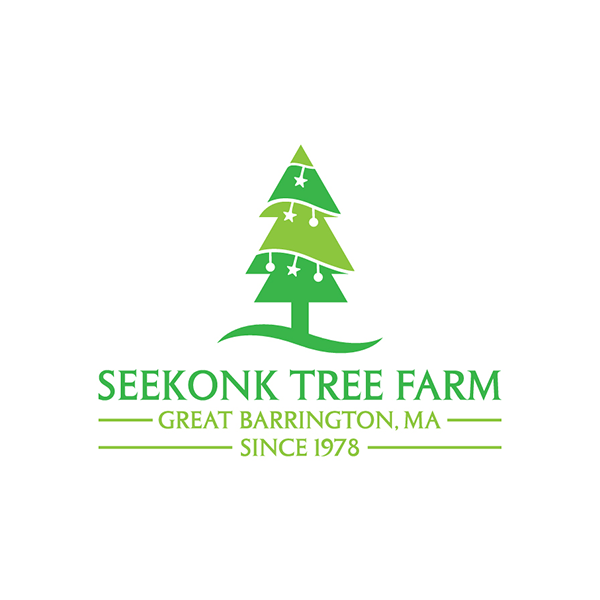 Seekonk Tree Farm by KK Graphics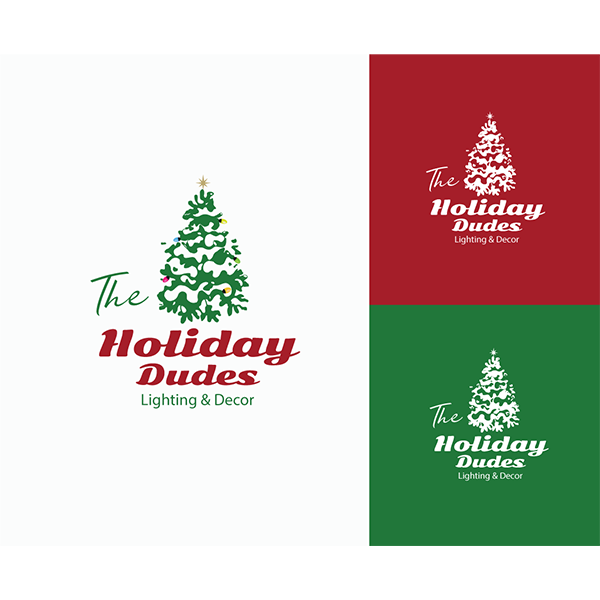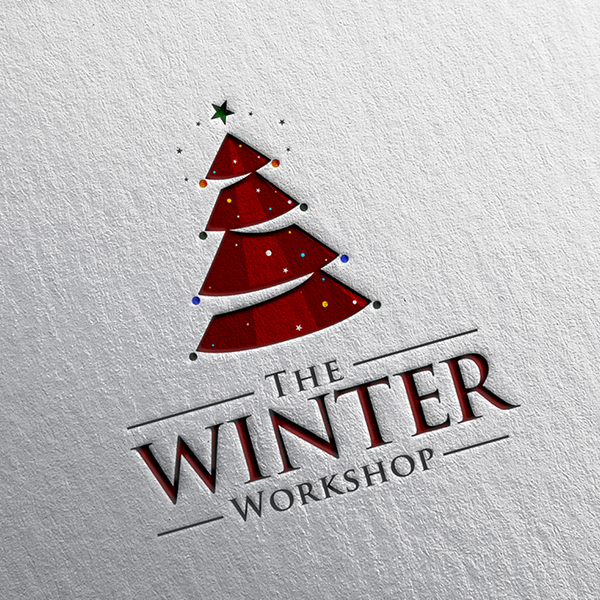 The Winter Workshop by codopoliz.solutions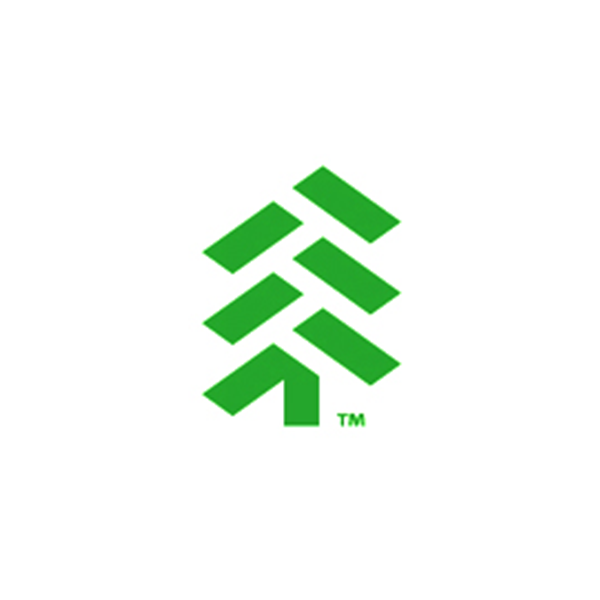 Pro tip: Know your audience
Depending on the type of consumer you want to attract, your logo design may vary. What interests your audience should be the main concern of your design concept. Remember that you want to create a positive impression and give consumers something they can easily connect with.
Conclusion
Tis the season to keep your brand identity looking good as ever.
This holiday has retail sales amounting to over $3 trillion, according to a study by Statista. Having a compelling identity lets you connect and retain more customers. Now that you've seen different designs, you're all set to find the perfect logo to represent your business.
You can get a custom logo design through a logo design contest. Crowdsourcing platforms like DesignCrowd brings your contest on the radar of international designers who are ready to submit over 50 design bids for your project. Start working with the best talent today.
As an alternative, you can also generate your own design using the BrandCrowd Christmas tree logo maker.
Browse the library and discover logos with stunning Christmas tree clipart, illustrations, and more. You'll also find other merry insignias like Santa logos, wreath logos, and more. The maker also allows you to tweak elements such as font and color, allowing you to express yourself to the fullest. Try it right here.
Find more articles you'll enjoy reading below: