Create a Logo for Free – 3 Easy Steps
Reading Time:
3
minutes


You've been looking far and wide for a great way to get a logo. You've looked at design agencies who charge a bomb, you've looked a design marketplaces but just need something a little more quickly and a little less pricey.
Well, you've found the perfect place. Here at BrandCrowd we'll show you how to create a logo in 3 easy steps. Not only is creating a logo as easy as pie, it's also free. If you don't like the logo you've created, then you're under no obligation to buy.
Create a Logo
Here's the 3 main steps for creating a logo on BrandCrowd.
Generate thousands of logo ideas by entering your business name and a few related keywords
Browse the resulting logos that have been created and find one that you like – you can customise it in the next step.
Customise the logo with different fonts, colors and layouts. Even add addition custom shapes
If you LOVE the logo you've created, then you can download right away.
To show you how easy it is to create a logo on BrandCrowd, we've put together this little tutorial. If you have any questions about using BrandCrowd's logo maker you can always reach out to our super helpful, always friendly support team.
Step 1 – Generate Logo Ideas
This is one of the great features of BrandCrowd and what really makes BrandCrowd different to other logo makers. By simply entering your business name and industry/related keywords BrandCrowd can instantly generate thousands of logo ideas from a huge database of professionally designed logo templates. You won't see any stock images or free icons here – these logos are all unique and hand created.
Here's some snaps of the process in action:
Enter your business name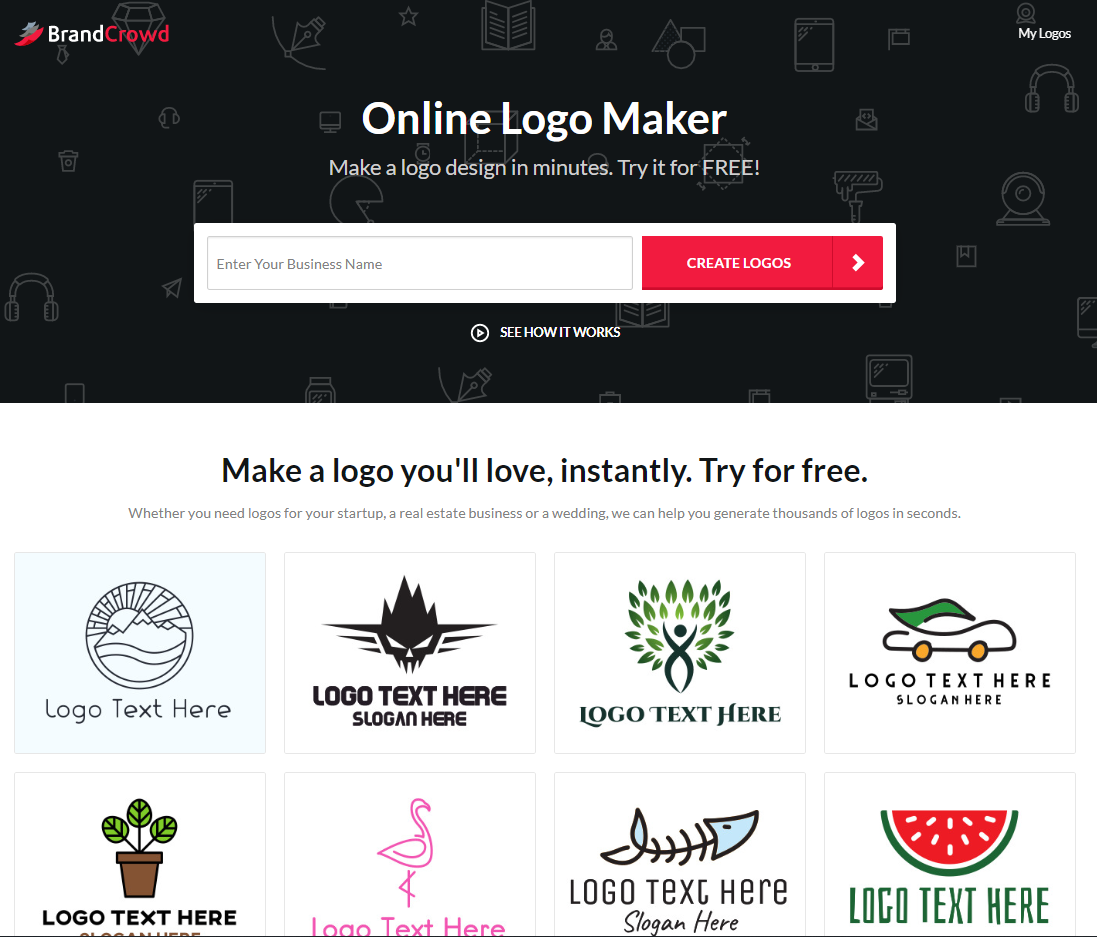 Don't see what you like? Refine with industry or keywords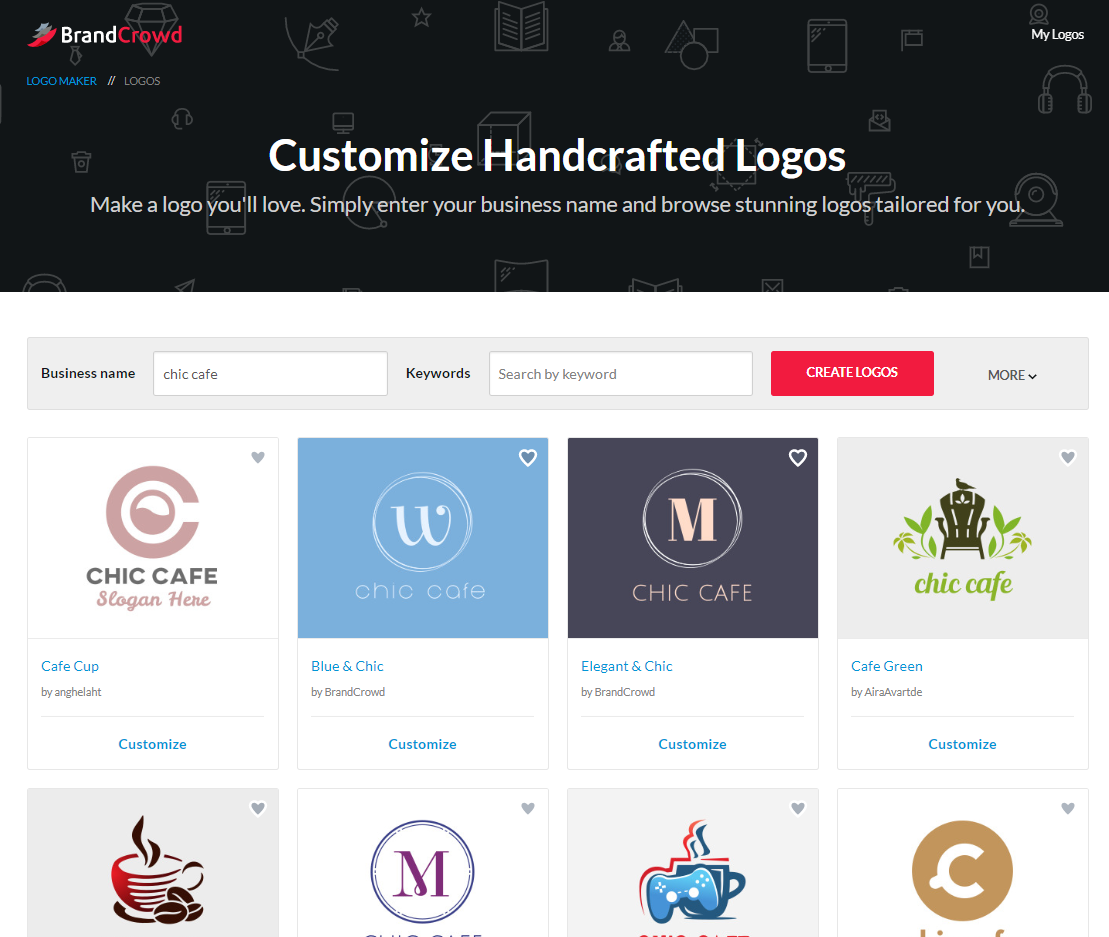 Step 2 – Browse Logos
This can seem like a daunting task – scrolling through thousands of great logos. However with filters and advanced search, BrandCrowd makes it a breeze to narrow down your logo selecting.
Filter the result to find a logo you like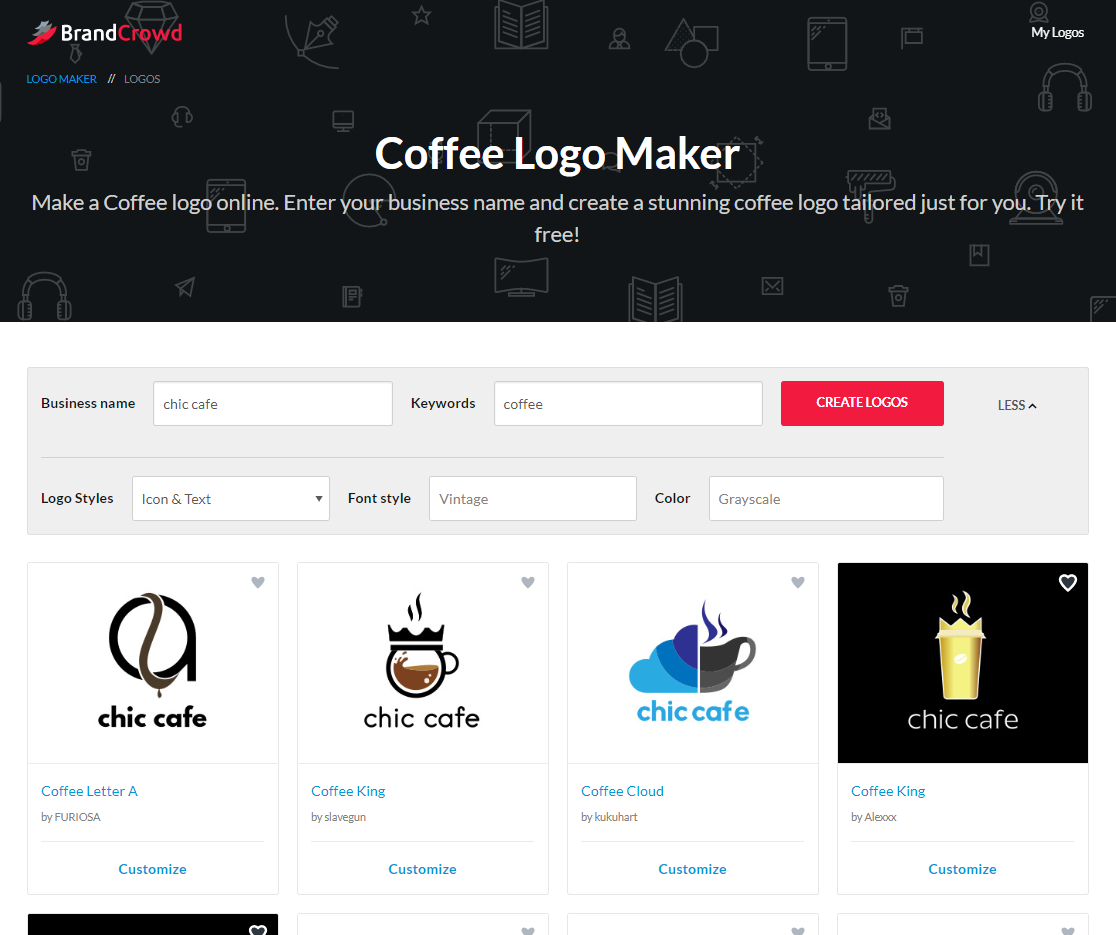 Step 3 – Customize Your Logo
Now you've found a logo you like, let's create a logo you love. You can easily edit the fonts, colours and layout of the logo.
Here's the original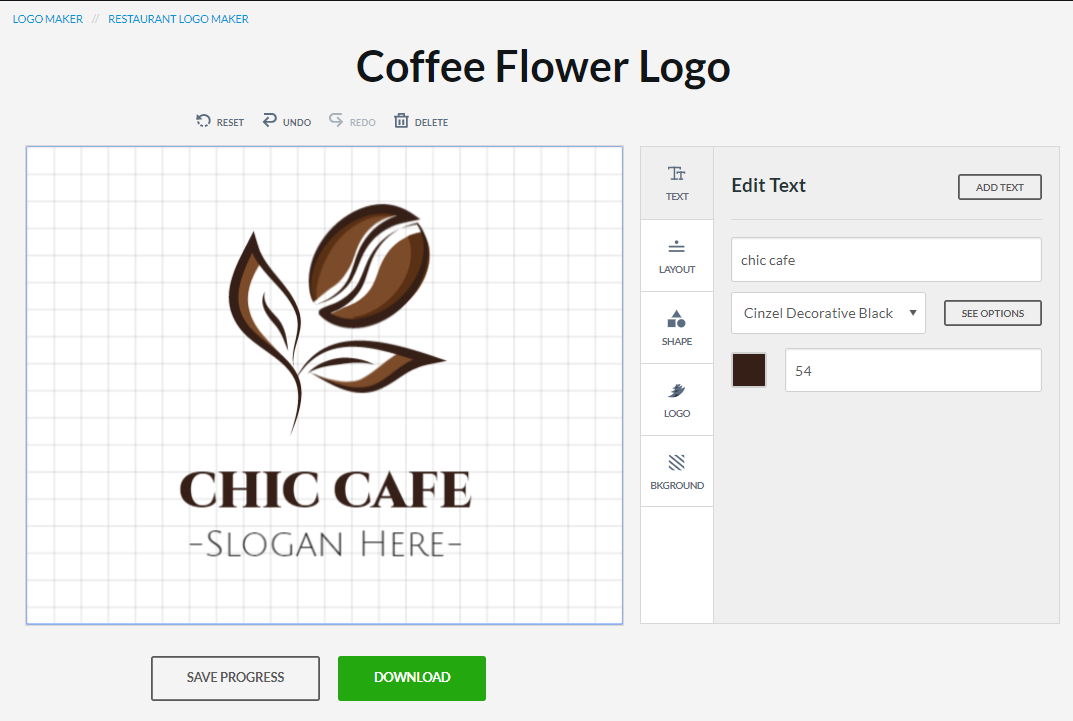 Change the font and tagline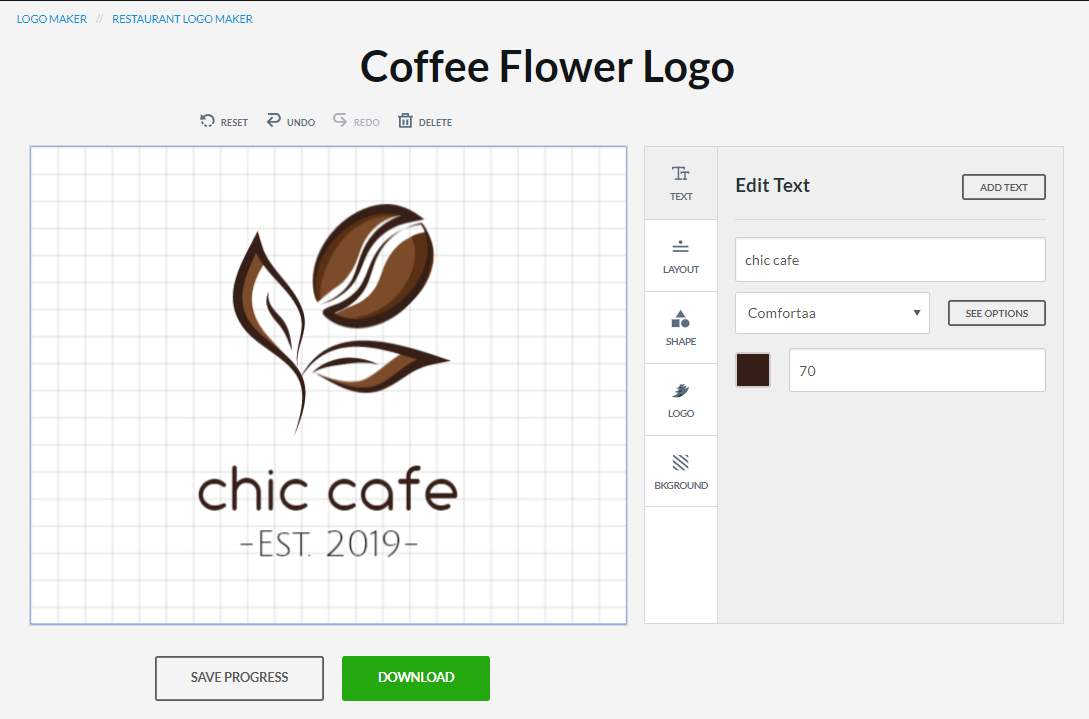 Alter the layout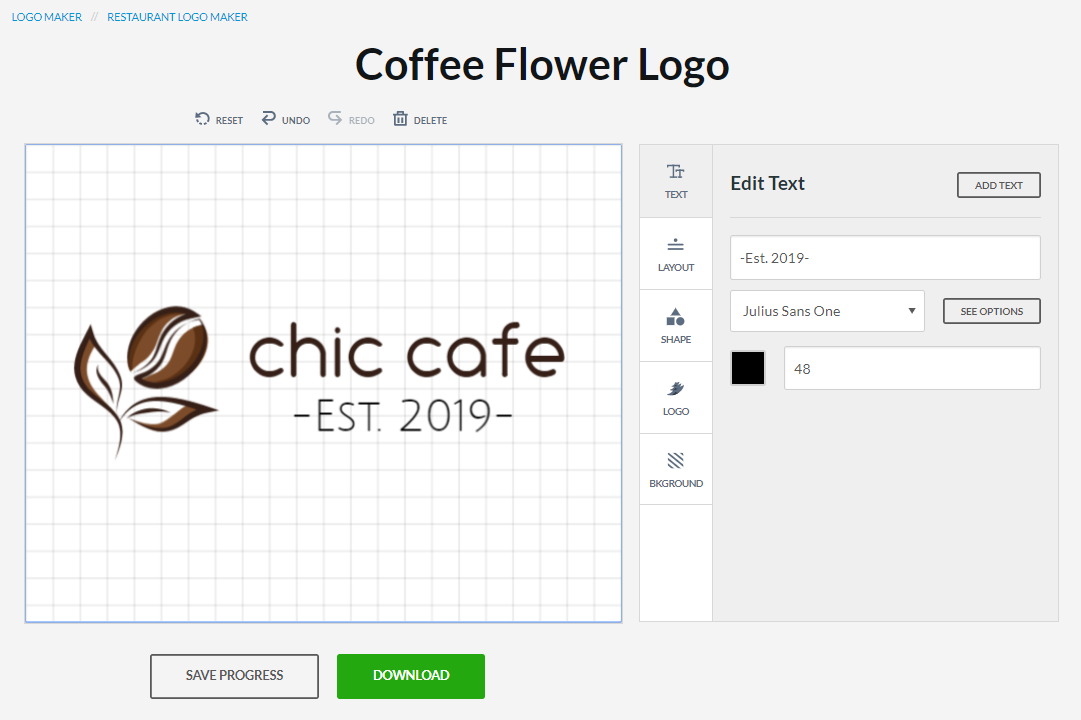 Add a splash of color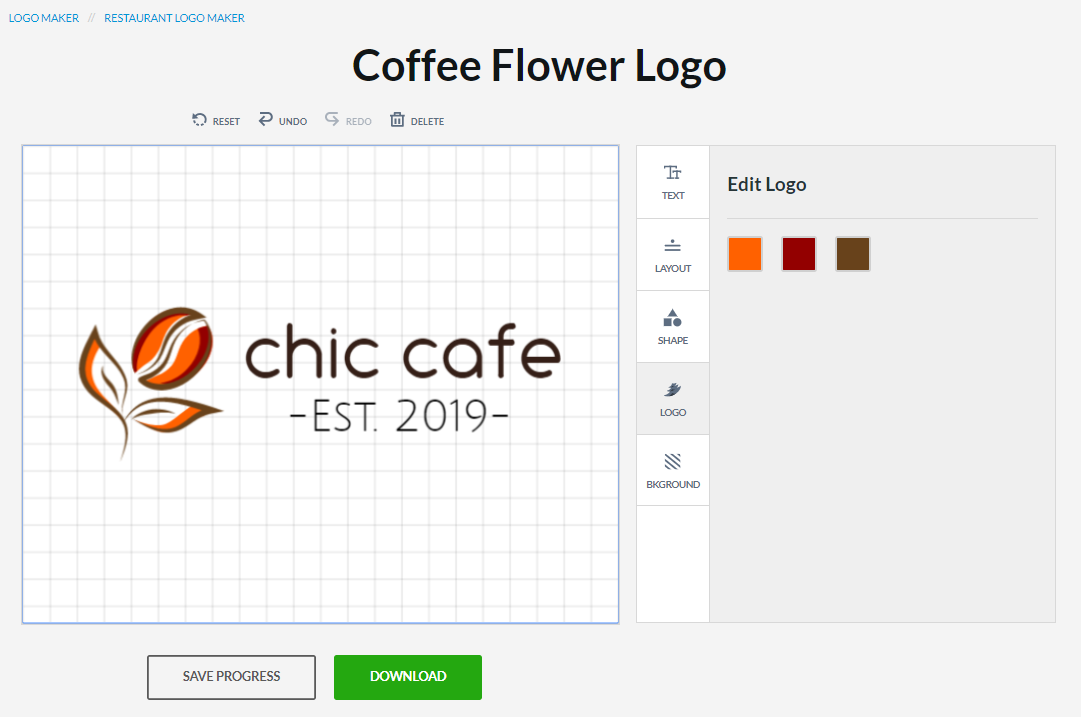 Now that you're done – it's super simply to download your logo. You can choose to buy the Standard Logo package for a small fee of US$45 – or if you want to remove the logo from the store – choose the Buyout or Exclusive option. Don't forget, you can also get your logo bundled with custom social media covers as well as a full brand identity pack.