The Kobe Bryant Logo History and Meaning
Reading Time:
4
minutes


Kobe Bean Bryant is one of the most legendary players to ever grace the NBA.
The Los Angeles Lakers legend had a colorful career inside and outside the court as a well-awarded player. He was a shooting guard and an ambassador for Nike since 2003. Bryant was able to develop a brand that thousands of fans hold dear. In 2019, he earned $89 million from partnerships, NBA, and sneaker income.
Today, we pay tribute to the Black Mamba by diving deep into his logo history and meaning. You will discover how this logo managed to help the star earn his audience's trust, improve awareness, and put him on the radar of many partnerships.
Jump over to the topic we're going to tackle today:
The History of Kobe's logo
The Meaning of Kobe's logo
The History of Kobe's logo
The iconic brand of the Black Mamba has a bit of history. There is a lot to learn a lot about branding by looking at the champion's legacy.
Read this section to find out how Bryant managed to steer his career to the position it is in today.
The Frobe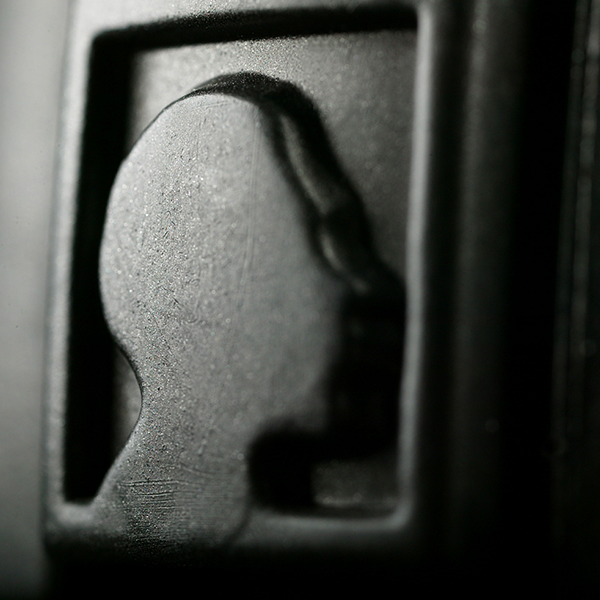 At the beginning of his career, Bryant initially partnered up with Adidas. This happened during 1996, and the German sportswear brand came up with a silhouette logo of the player with his signature afro hairdo.
The logo was called Frobe as a wordplay between Bryant's name and his hair. It is common to see this silhouette brand mark framed with a square shape on vintage Adidas merchandise.
The Sheath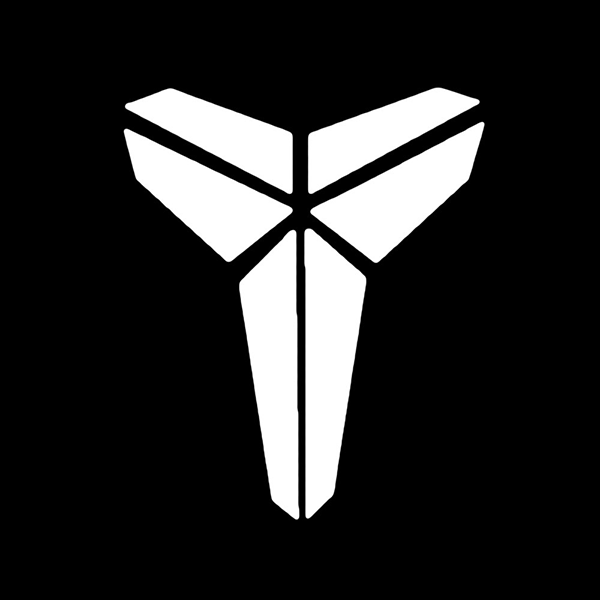 When his contract with Adidas ended, Nike stepped up to work with him. This new partnership paved the way for the design that any NBA fan can recognize.
The logo is made of abstract elements that use rectangles to create an image of a sword case. It was often displayed as a flat design or as a metallic logo with a shiny finish for depth. This logo was used for Nike merch such as hoodies, t-shirts, and most importantly, his own line of shoes.
The Hourglass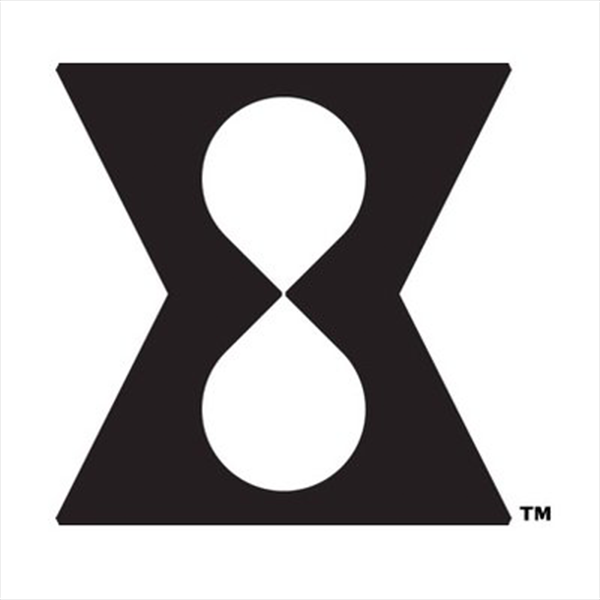 Retirement for Bryant involved venturing into business and moving forward from his career as an NBA player. This hourglass was considered his business logo, representing the new chapter of his life. The current logo of his Facebook page still has this image as its display picture.
It is a simple monochrome logo that uses space to create an image within the black border. The picture looks a lot like the number eight, which, coincidentally, is what he used for his first-ever NBA jersey.
The Meaning of Kobe's logo
Kobe has a geometric logo design that has been around since the beginning of his partnership with Nike in 2003. The abstract illustration is composed of six shapes that form an image of a sword sheath. Kobe explained in an interview that his talent is the sword and his life experiences stand as the sheath.
Some people say that the logo is a reference to the movie Kill Bill, a 2003 gory film about revenge directed by Quentin Tarantino.
The fact that the player also shared the same nickname with the movie's main character adds more weight to this theory.
Bryant has also said in 2014 that he gave himself the Black Mamba name after watching the movie and researching the animal's cunning qualities. He explained, "This is a perfect description of how I would want my game to be."
Conclusion
Building a strong foundation for your career as an athlete has become increasingly important. The market continually grows and becomes more lucrative over the years.
Bryant was among the great athletes who excelled in their craft and brand identity. Being aware of how he built his name can help you understand how to build a better brand for yourself.
Whether you are also an aspiring athlete or a sports business owner, putting in work to build a solid visual identity can help you build a brand that will stay in the mind of your audience for years to come.
Crowdsourcing your sports logo gives you the option to review over 50 original designs for your project. You can use this through platforms such as DesignCrowd. It lets you run design contests for logo design, apparel design, web design, and more. Learn more about it today.
Or you can try the BrandCrowd logo maker to create the perfect NBA logo. You can customize the designs to match your identity as a solo athlete or as a basketball team. Browse different basketball logos, team logos, and more. Try the maker right here. 
Read more articles about design and inspiration: