Things You Need to Know When Using a Gaming Logo Creator
Reading Time:
6
minutes


Think about your favorite game and your favorite eSports team. Today, they are well-known and well off, but they all had humble beginnings. They all started out as a fresh brand trying to find a footing in the industry that will one day be their stomping ground. The brands you admire have secured their spot at the top by creating a trustworthy brand.  
So if you're trying to develop the next game that players and streamers will rave about, or gathering up a clan of competitive players—the first step you should take is to get a gaming logo that will represent you.
To do that, we created a simple guide for you to acquire the perfect insignia. In this article, we're covering the following bases:
What Makes a Great Gamer Logo?
 Logo Design Ideas for You
Creating Your Logo with BrandCrowd Gaming Logo Creator
Why You Need a Logo
The gaming world is now full of sponsors, developers, content creators, and professionals, making it more competitive than ever. It's a billion-dollar industry that is seeing unprecedented growth. 
But what does this mean for you? 
Opportunities! 
However, you first need to make people see and remember you. A defining brand logo will help you do just that. Branding consultant Aline Wheeler described branding as, "Brand identity fuels recognition, amplifies differentiation and makes big ideas and meaning accessible."
Establishing an identity helps your target audience develop powerful associations with your brand. It helps you propel your way out of obscurity. 
For instance, if you want your team to be known for its prowess or cunning ability, choose a symbol representing that in your logo. To do this is, consider using an icon of an animal known for its strength. Some of the popular animals used in logos are lions, wolves, and tigers. 
Overall, graphic design presents various ways to express yourself and your brand through visual communication. 
What Makes a Great Gaming Logo?
Before you even start conceptualizing your brand mark, you want to learn what makes a practical design.  

Typically, a gaming company has its distinct branding apart from the actual logos that you create for your games. Consider your games as a sub-brand and then work out how these two elements should complement each other. Think Nintendo, Sega, or even PlayStation.

But you don't have to overcomplicate it. Whichever way you go, we're here to tell you that logo design isn't rocket science. 

You could have primary and secondary logos. It will connect with your audience as long as it is well-designed. 

Here are the basic components of an effective gamer logo:

Colors – Adding color to your design is a way for you to express yourself. People associate different meanings and traits to colors. For example, red can communicate passion, blue can represent stability, and so on. You can learn more about color psychology to help you pick a brand name fast. 

Bold and bright color palettes are popular for both video and board games. If you would like to choose something different, be sure that the colors tie neatly with the overall theme and feel of the game. 

Text — Wordmarks are a must-have for games and for a good reason. It is a direct way to help the audience remember who you are. By putting your name in the focal point, you direct more attention to your brand name.

Player Persona — The best gaming logos around consider their target player persona. Consider having a logo that appeals to them. To do this, you should use graphic elements that speak to your audience. Younger players are often attracted to comical logos with fun colors, while older consumers gravitate toward edgy design. 

Game Period — Are you building a story game set in a specific period? Do you want to specialize in retro 8-BIT games? Or are you leaning towards modern FPS games? 

Incorporate design elements that appropriately represent whatever period you're going for. This will help your target market know what your game is about and what to expect from it.
Top Gaming Logo Design Themes
Need inspiration from the most famous logos around? 
Here are some of our favorites gamer logo design themes. These big brands have established themselves as essential players in the industry through quality goods and memorable branding.
We included some brands that will give you a serious dose of nostalgia and design inspiration. Check out how they use logo design elements to build an identity.
Atari effectively used symbolism in their logo. The iconic stylized letter A in their name is said to represent their Pong, their first game that has been successful on the market. Others speculate that it symbolizes Mt. Fuji, which is an iconic place found in Japan.

Sega's logo went through several changes over the years. All the variations, however, had one consistent element — the white and blue outlines. The lesson? Don't be afraid to test out different styles but keep the design concept consistent. Consistency will help make your logo recognizable.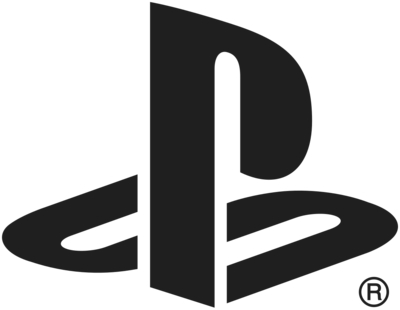 Just like Sega, PlayStation's logo had gone through several variations before it arrived at the logo design we all know and love today. The consistent component in its logo is the iconic P. This logo was designed by Manabu Sakamoto, who is the same person behind the VAIO logo.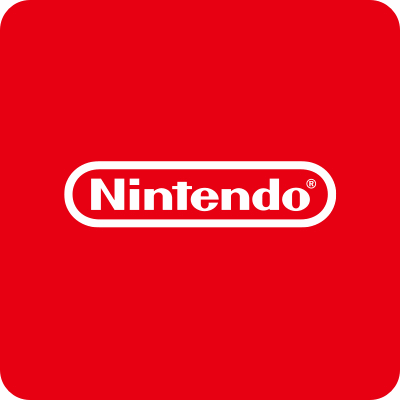 Since the 1960s, Nintendo's logo has seen minimal revisions. The company has featured the famous typography logo for decades. Since 1977, it has consistently kept the rounded frame or the "racetrack" in the design as well. But did you know that its original logo was initially written in Kanji? 
Logo Design Ideas for You
Get an extra boost of inspiration with design ideas. Check out cool logos with themes that range from fighters, fantasy, beasts, and other forces of nature. 
The brand marks below feature unique elements to help brands dominate their game. 
Logo design trends for games and gamers are often around these themes: 
Fighter logos such as warriors, knights, vikings, and ninjas

Fantasy logos like dragons, goblins, and wizards. These are perfect for story games that are set in a particular era.

Animals, including bulls, foxes, and snakes. What better way to associate powerful and strong imagery for your clan or game than by using animals, right? 

Forces of Nature, such as cyclones, fires, and tornados. These are great for strategy games.  
If you can't decide on a logo design theme, try one of these themes, and you'll never go wrong with it. 
Creating Your Logo with BrandCrowd Gaming Logo Creator
In the past, you need to work with graphic artists and invest heavily in logo design.
Fortunately, that's not how it works today. 
You can easily make your own symbol with a logo generator. The best thing about it is that you won't have to spend thousands of dollars on it! 
Here's how to get started. 
Visit

https://www.brandcrowd.com/logo-maker

and type in your game or clan name. Once you hit the create logo button, you will get hundreds of design options created by professional game logo designers. 
At BrandCrowd, we pride ourselves on having a community of professional and experienced designers. You can be sure that you're getting designs made by experts. 
Choose from hundreds of designs. You have many options readily available. Browse through all of them to find a design that works well with your brand. 
Pro tip: Create a shortlist of designs that you want. This way, you won't end up dazed and confused, trying to remember the emblems that have caught your attention. You can even use a mood board to help aggregate the logo design ideas you really like. 
Customize Your Logo. Have a go at it and customize it as much as you want. You already got a base design from our community of designers. All you need to do is add a personal touch to the logo. Rest assured that your design will look as professional as you want it to be.
Download Your Logo. Once you're happy with your logo design, you could instantly download it and use it. It's that simple! 
Having a professionally designed logo doesn't need to be expensive. With BrandCrowd's gaming logo maker, you could generate hundreds of brand marks in a second. Pick a design and customize it as much as you want. There's no limit to what you can do with our easy-to-use logo maker. 
Ready to get started and gain XP points in graphic design? 
Start your gaming logo design here 
If you need more customization or require assistance, reach out to us at support@brandcrowd.com or fill out our contact form. 
Here are other resources to help you create the best gaming logo: