15 Restaurant Logos from LA in 2021
Reading Time:
5
minutes


Beloved Los Angeles food joints are evolving. More restaurants are emerging strongly with gastronomic discoveries and remarkable branding.
Even though the global pandemic has affected the industry, restaurants in this culturally rich place in the U.S. still came out strong and adapted for the better.
These places managed to pair their culinary masterpieces with one-of-a-kind brand identities and solid business models.
This list will show you 15 of the distinctive famous restaurant logos in LA right now. You will learn the name and logo of restaurants with specialties in baking, grilling, and more.
Check them out below.
Mouthwatering LA Restaurant Logos
Asanebo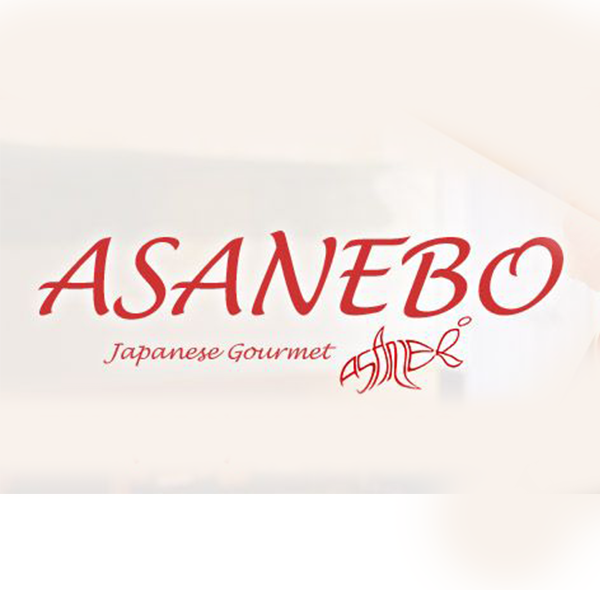 This Japanese spot in Ventura Boulevard uses lettering to create a fish-shaped logo. It pays homage to the fresh sashimi the place is known for. The logo features a stylized sans serif font placed to flesh out the fish's details, like the fin and tail.
Soban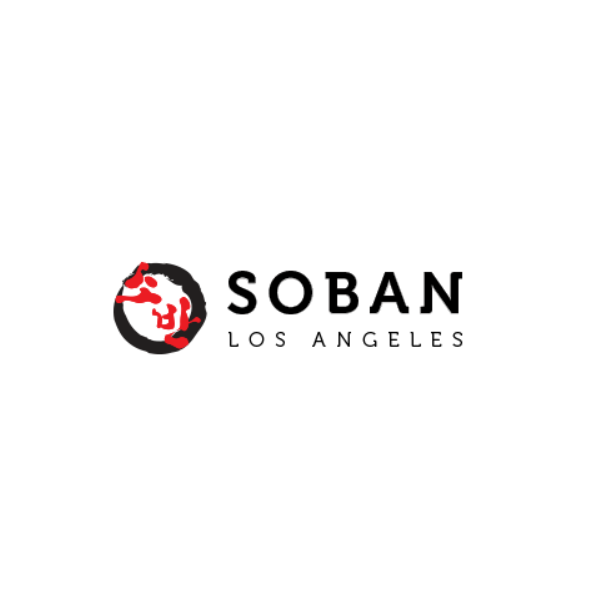 Found in Koreatown, Soban LA offers a cozy dining experience with classic Korean dishes like bulgogi and kimchi stew. This restaurant's logo depicts the Korean alphabet Hangul encircled with a circular brush stroke. On the right side, you'll find the English translation of the text. This helps cultural gaps and makes the design reach people of different cultures.
Madre Restaurants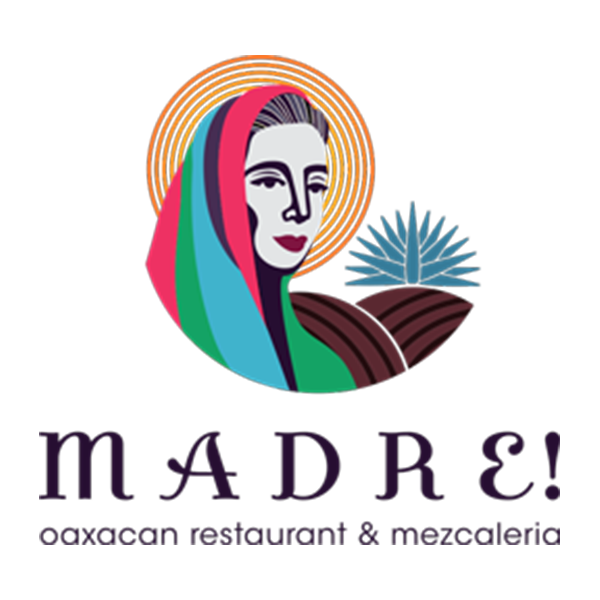 The Oaxacan restaurant is embodied by a colorful illustration of a woman against a backdrop of a sunny field. This illustration is a nod to the brand name, which means "mother" in English.
The brand name typography uses a serif font with lowercase sans serif letters underneath it for the description. Although multiple colors in logo design aren't advisable, the brand pulls it off to create a lively logo.
El Ruso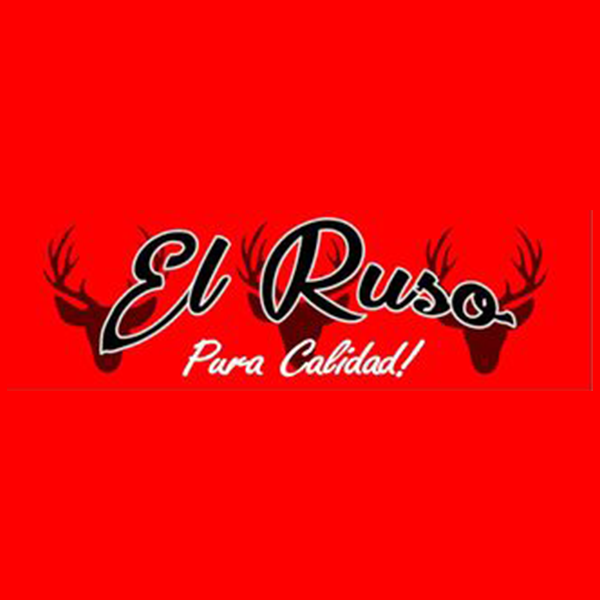 El Ruso is a Mexican restaurant brand. It has a cursive logo with a red background and a deer illustration. It has a lively appearance and uses color psychology to symbolize passion and encourage the audience's appetite.
Tamales Elenas Y Antojito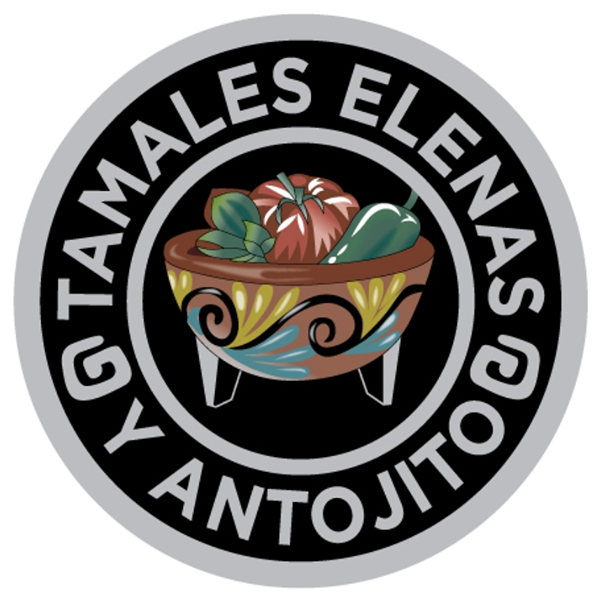 Molcajete, not to be mistaken with the mortar and pestle, is a Mexican tool made of volcanic rocks. It is the focal point of this Mexican restaurant's logo. It is surrounded by the lettering of the brand name in grey and black. The center uses earthy colors like brown and green to create an eyecatching center.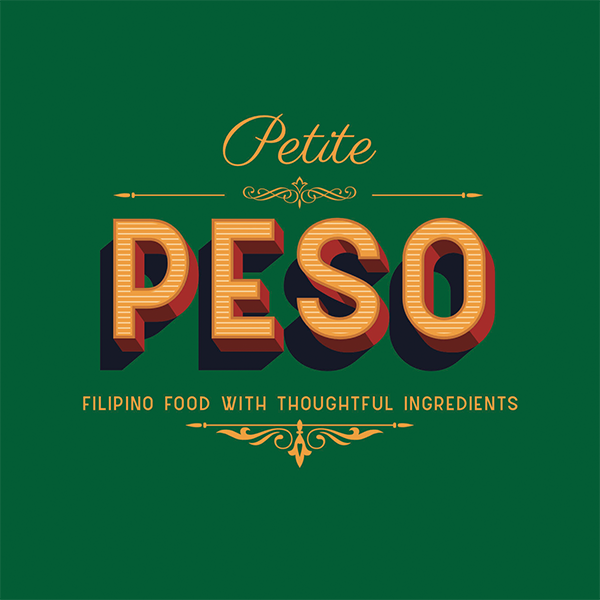 Featured in publications such as Eater and Time Out Los Angeles, Petite Peso offers its Filipino menu with a dainty brand identity. You'll notice right off the bat that it has vintage elements such as the European frame and font combination that balances the design.
Chifa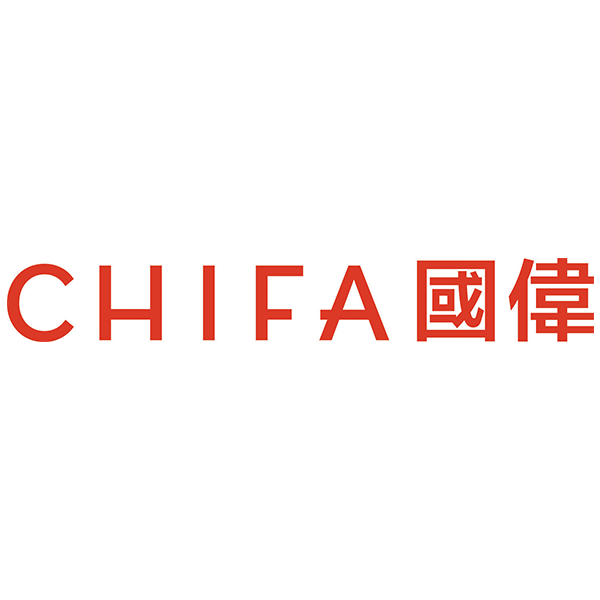 Chifa is a restaurant with generational recipes influenced by the family's Cantonese, Taiwanese and Peruvian heritage. The logo is a simple flat logo depicting the brand name in both the Chinese and English alphabet. It is in the color red, which represents joy and good fortune in Chinese culture. The brand incorporates its culture in both its menu and branding as well.
Osteria La Buca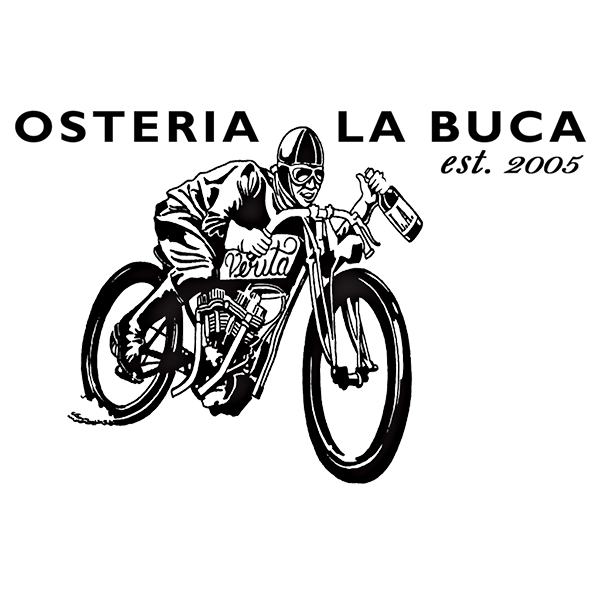 Circle logos are great for brands looking for a brand identity with a solid silhouette. Osteria La Buca's design features a person riding a bicycle. The drawing has a lot of details, but the round frame that surrounds it gives it body.
Moriondera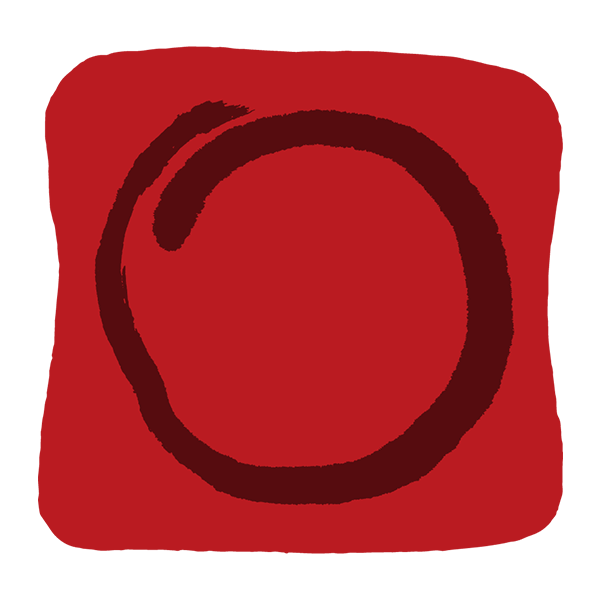 The minimalist-inspired logo of Moriondera uses red and figures to create an appealing logo. It is a place created by a Michelin Star Chef named Morihiro Onodera. The design has influences from the Japanese flag, which symbolizes the Land of the Rising Sun.
Medan Kitchen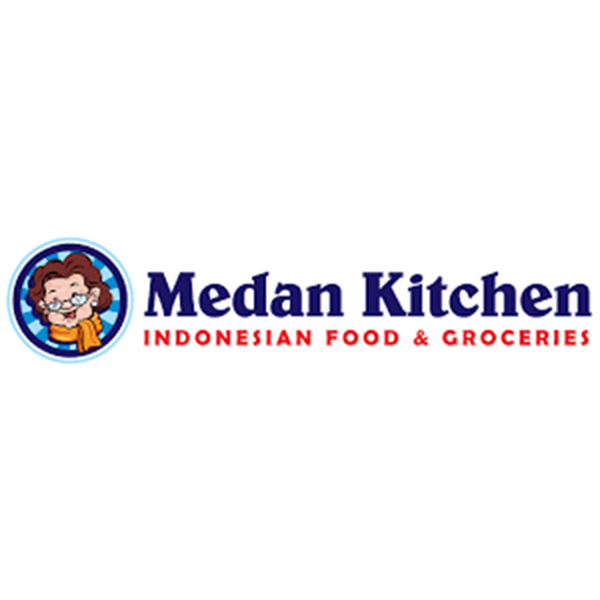 Rosemead's Indonesian Restaurant keeps its logo lighthearted and homey. It features the founder Siu Chen who is a 75-year-old home cook. The character in the focal point of the logo has a welcoming appearance against the striped background. For the brand name, you'll find it curved along the badge to help lead the eyes of passersby.
The Strand House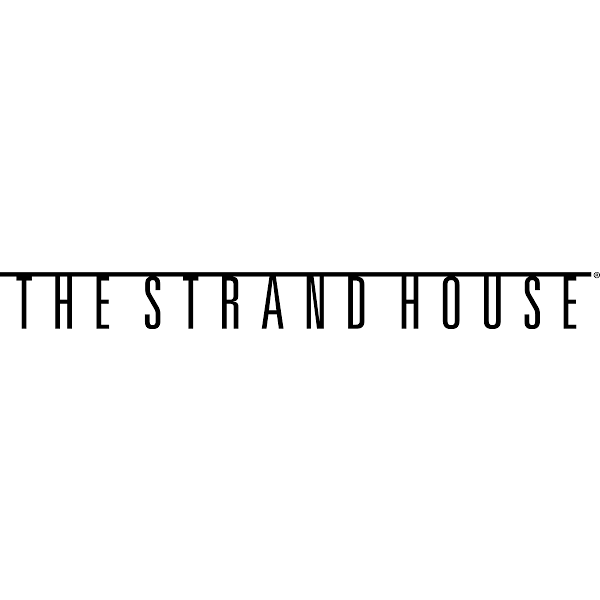 For outdoor dining fans, The Strand House is a good option. The brand's identity is captured by a sleek logo design with a light font. The eyes of the audience are led by a single line perched atop of the restaurant name. This gives it an eye-catching silhouette.
Conclusion
The right logo for your business must highlight what makes your food and service unique.
Like the ones featured in this list, it must inform and, at the same time, appeal to your customers. The logos did that in a way that will stick to consumers. They also look good when applied to brand collaterals like shop signs, menus, and business cards.
Find out how you can source the perfect logo below.
DesignCrowd is an excellent place for you to start looking for a logo. The crowdsourcing platform lets you create a logo design contest and receive submissions from its community of freelance graphic designers. You also get the option of working with a community designer you prefer. Learn more about it today.
As an alternative, opt for the DIY path without breaking a sweat using the BrandCrowd logo maker. This gives you access to a vast library of customizable food truck logos, cafe logos, and more. Design elements such as color and font are easy to tweak even if you don't have a design background. Generate the perfect logo today.
Read more articles about design and inspiration: