20 Animator Business Card Ideas
Reading Time:
6
minutes


Animation is a big industry that branches into different niches. This makes it important for any animator to have a strong brand identity consistently presented across different platforms, be it online or printed. That's why we created a roundup of business card designs for animators.
Having a stunning calling card is one of the best tools that you can use to become a memorable brand. This is true for freelancers or animation companies. Regardless of what naysayers may say about this asset, a simple business card still has a place in the modern workplace. It's a marketing collateral that any professional needs to have in their artillery.
This roundup features ideas from creative business cards to cool business card designs to give all kinds of animators various design concepts to take inspiration from.
Here is an overview of the design you will see below.
3D animation is all about rendering images to a three-dimensional space. This is a branch of animation that is used for education, medicine, engineering, and more.
Adding a small 3D detail to your card will help inform the audience of what you do. You can do this through a 3D typography of your name or a striking 3D icon.
Another design concept you can add to your business card to stimulate visual depth without losing its adaptability is to add gradients. This style is a way of coloring that blends two or more colors, creating a striking transition.
Find more ideas below.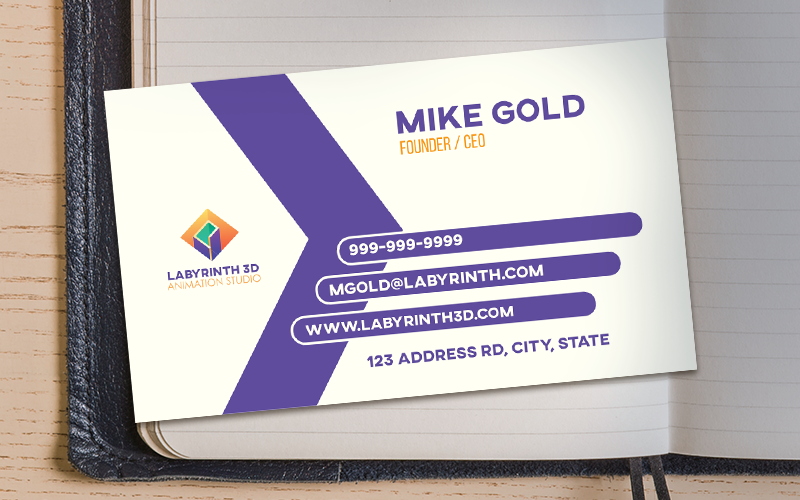 3D Abstract Construction Business Card by BrandCrowd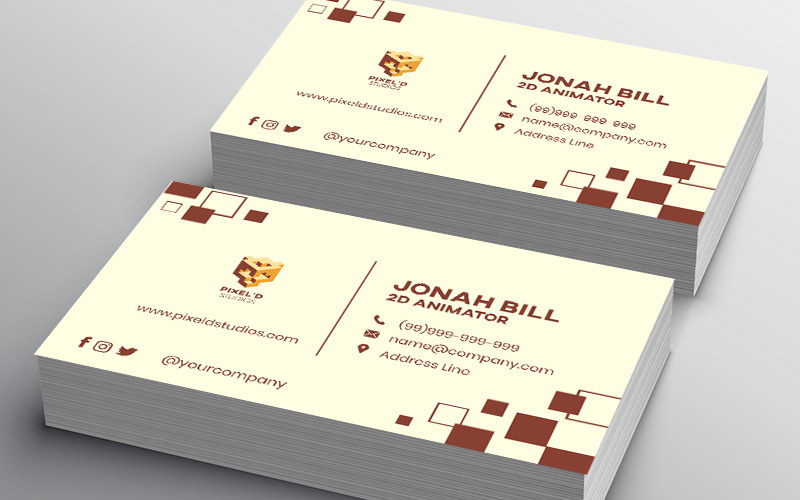 3D Abstract Shape Business Card by BrandCrowd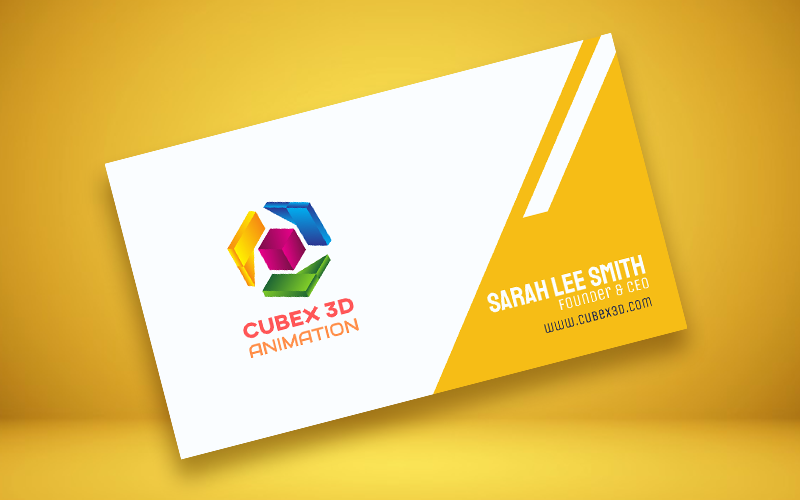 3D Multicolor Cube Business Card by BrandCrowd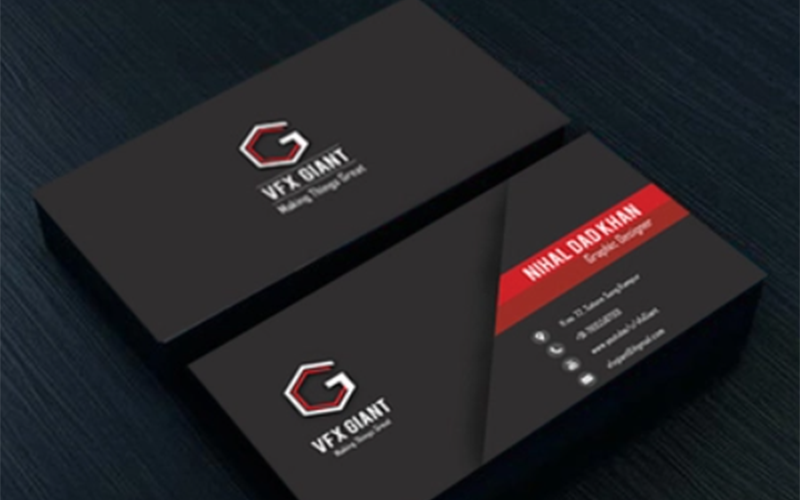 Creative Business Card Design by Nihal Dad Khan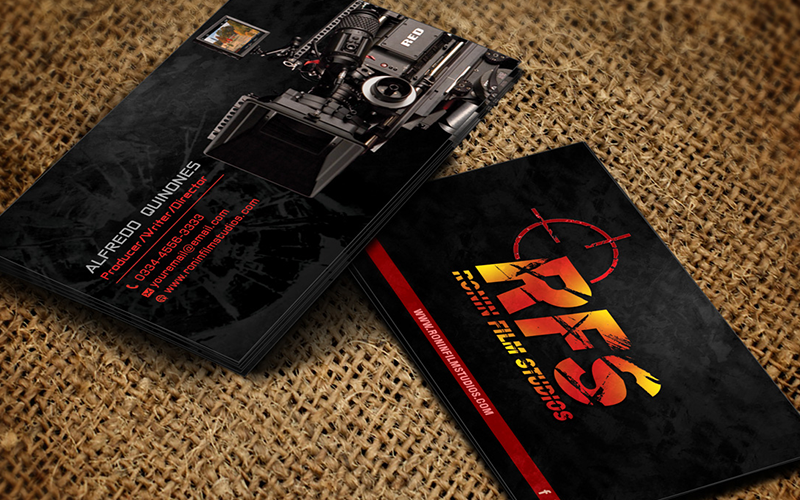 Indy Film Production Company by Sandaruwan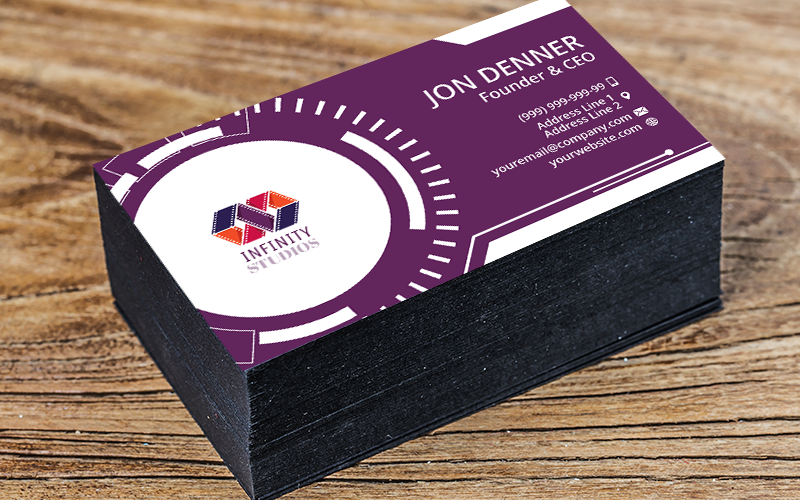 Infinity Film Business Card by BrandCrowd
Pro tip: Keep it simple
One of the most important rules of design is to maintain simplicity. It is an essential trait for any design as it drives memorability and lessens visual clutter. To do this, you want to keep ornamental details in your calling card to a minimum.
For 2D animators, clients come from different industries to ask animators to join projects for PowerPoints, instruction videos, and more. A business card will help you stay on top of their minds when they need you.
Remember that this tool is what will help your audience learn more about your service and how they can reach you. You could even add a QR code that leads to your online portfolio.
Another thing you can add to your design is readable text. It is crucial to make sure that you are working with a legible font. Each letter must be distinct so as not to confuse the readers. One test you could try is the "Il1" test to help you gauge how distinct the letters are in your font choice. Type a capital letter "i," a lowercase letter "L," and the number 1 will help you see a font's effectiveness.
Check out more ideas in this section.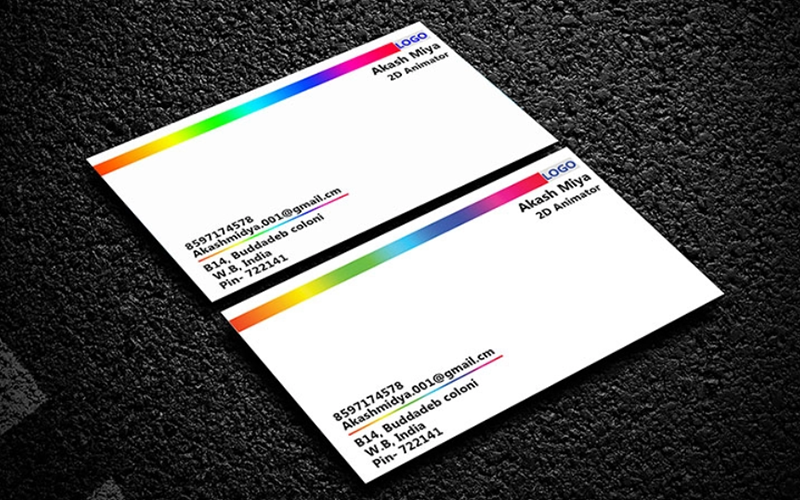 2d Animator business card by Sushen Dey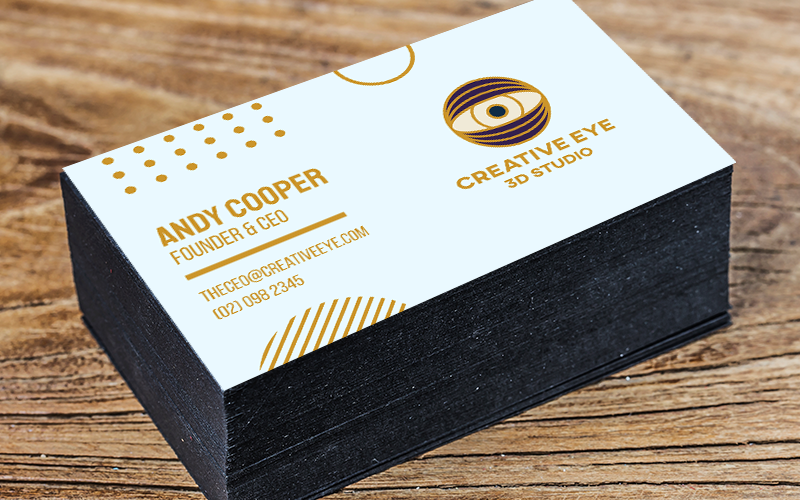 Creative Eye Globe Business Card by BrandCrowd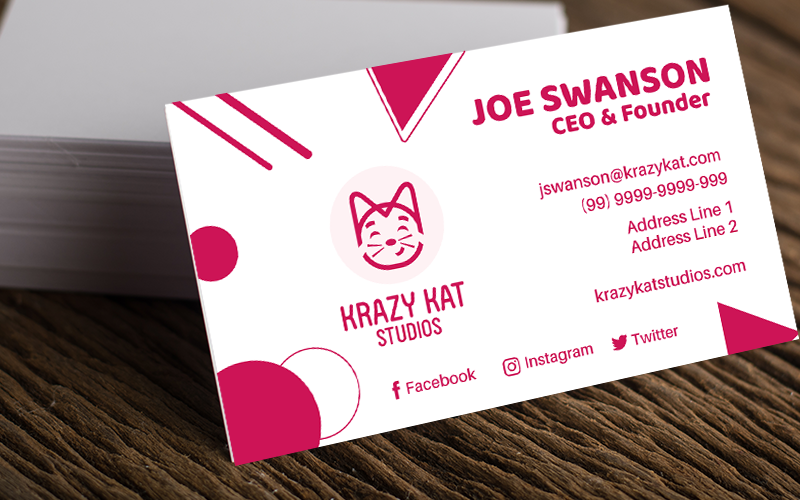 Cute Pink Cat Business Card by BrandCrowd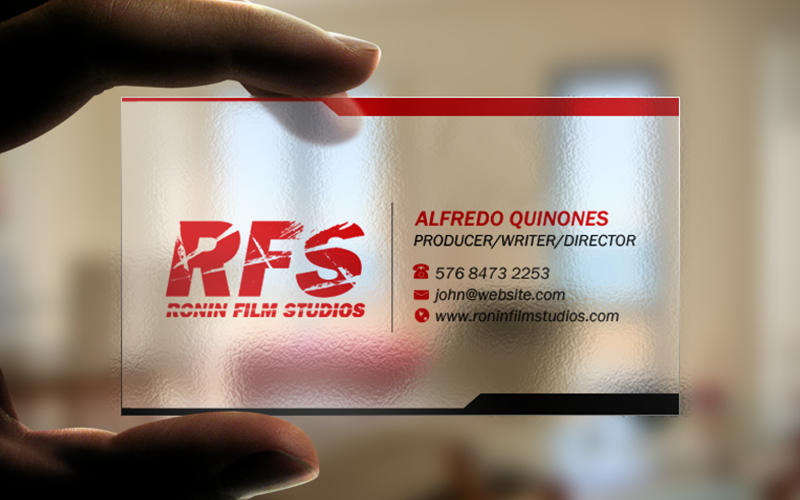 Film Production Film Production Business Card Design by Brand aid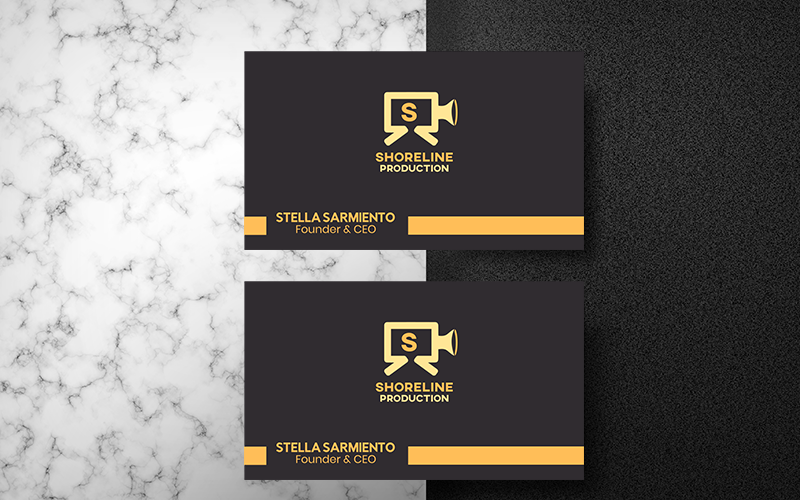 Film Production Lettermark Business Card by BrandCrowd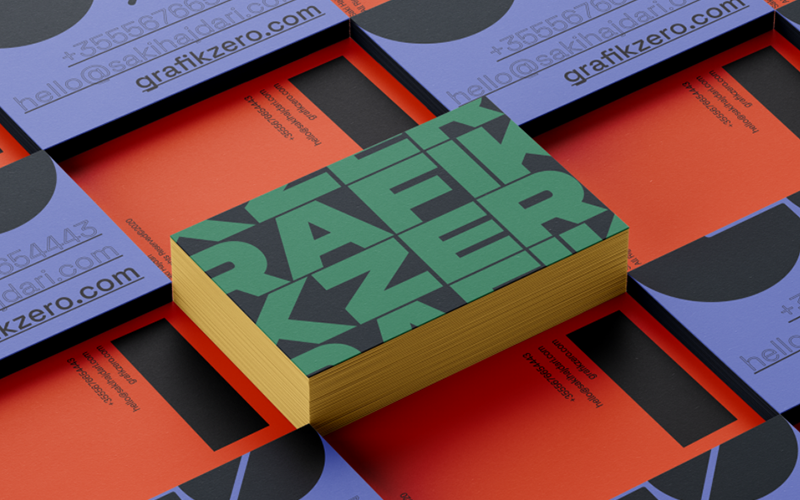 GRAFIKZERO ━ Business Cards by Saki Hajdari
Pro tip: Add essential information
Familiarize yourself with the vital information that you need to share on your card. For example, business card information typically includes your name, email address, website, contact number, and business logo. But it is vital to make sure that you don't put unnecessary information. Otherwise, you might risk adding clutter to your card.
Entertainment animators require a lot of creativity for their work. A character animator business card will help you demonstrate your artistic side. Featuring a cartoon version of yourself will help you do this, but it will also make your card recipients more familiar with what you look like. In addition, it helps raise awareness of your brand and make you more authentic.
Ornaments like frames, accent details, and other similar decors can help tie your design together. You can add them to your design and make it more eye-catching. But you want to make sure to add elements without intricate details on them to avoid oversaturating your card with visual distractions.
Browse more ideas here.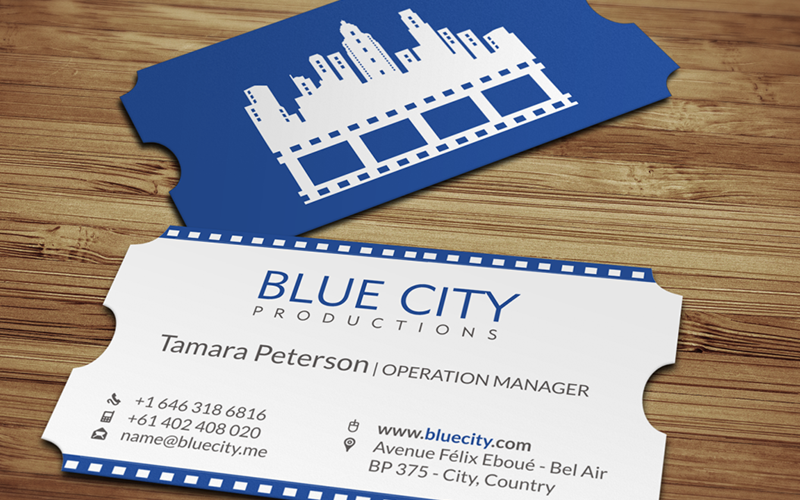 Blue City Productions by HYPdesign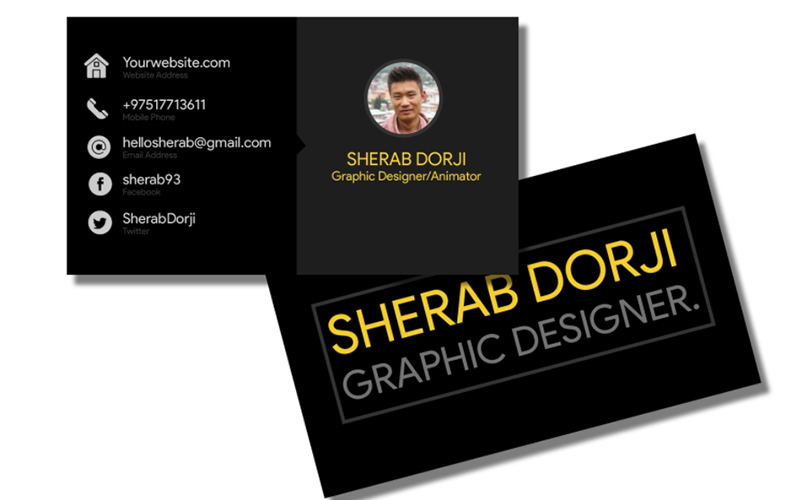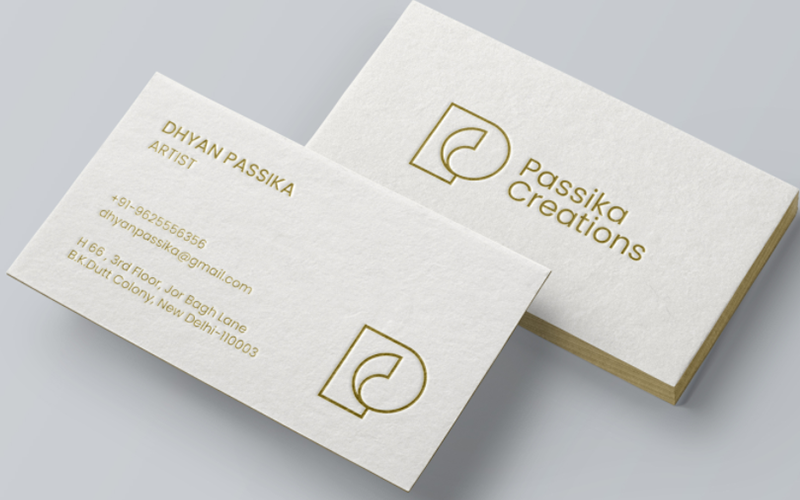 Business Card Design – Passika Creations by Kanhaiya Sharma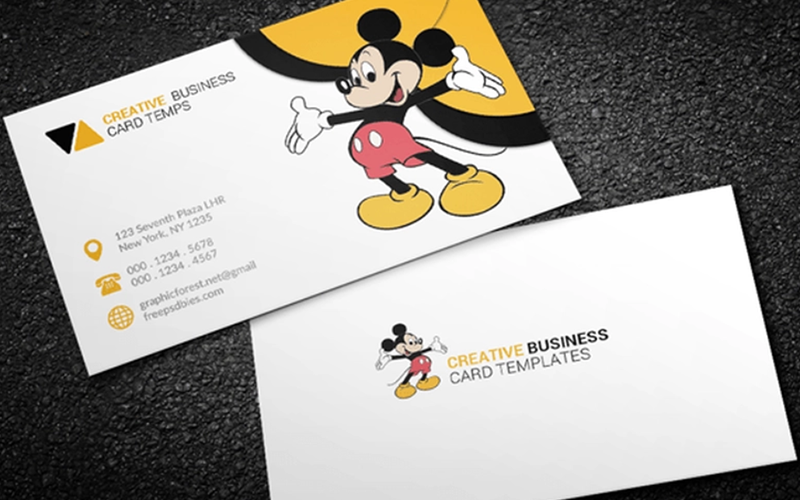 Cartoon Maker Business Card by Aliiqbal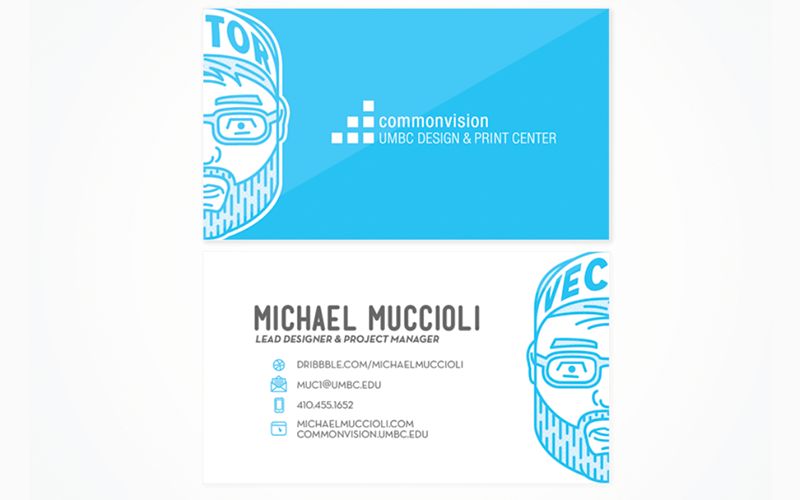 Commonvision Business Card by Michael Muccioli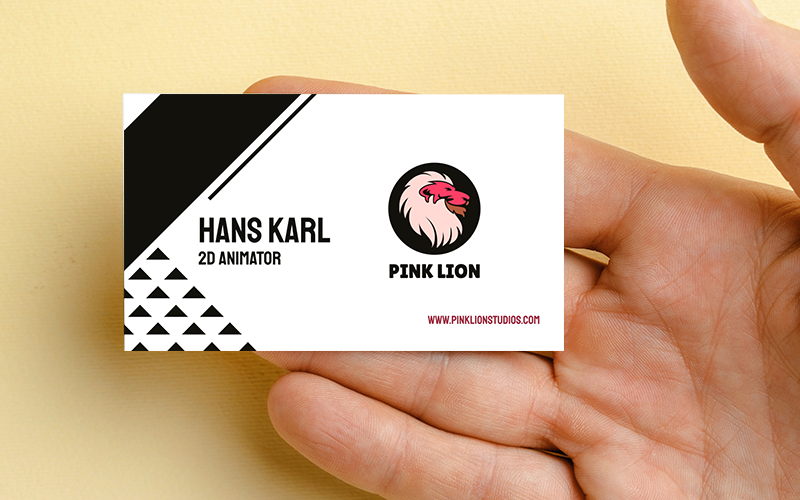 Pink Lion Business Card by BrandCrowd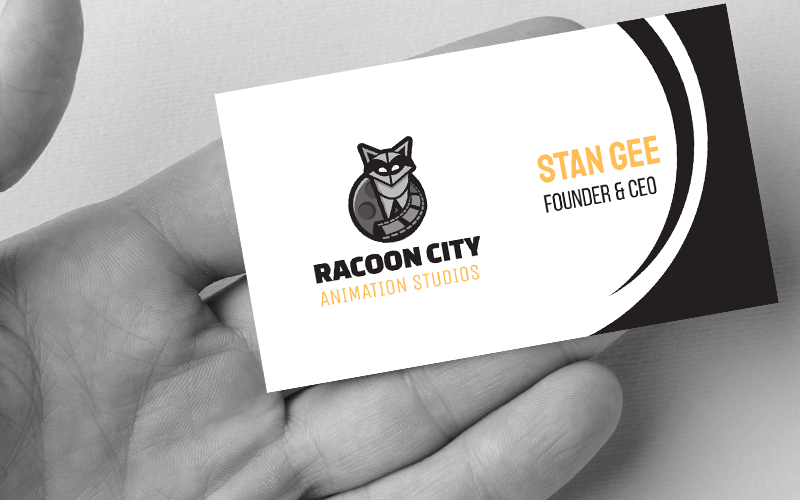 Racoon Film Business Card by BrandCrowd
Pro tip: Be original
Nothing good ever comes out of being a copycat. It's essential to have an original design that will help you set yourself apart from other animators in your market. Otherwise, potential clients and investors may confuse your card for another card and lose it in the process. That's why it is crucial to make sure that you have a unique business card with a memorable design.
Conclusion
Improve brand awareness with a business card that contains the information your audience needs to reach you and an impressive design that will show them just how artistic you can be. The designs above show various ways for you to share your contact information in a compelling way. Now, all that's left to do is to
Learn how you can get a business card design below.
Crowdsourcing is an excellent solution for brands that want to have a bounty of options to choose from. Platforms like DesignCrowd will allow you to launch a design contest for a business card and other graphic design projects like flyer design and more. This lets you collaborate with a community of freelance graphic designers. Get up to 50 submissions today.
The BrandCrowd business card maker is a tool that makes DIY easy. You can browse its library of professional business card designs and personalize it according to your liking. This tool lets you change design elements like colors, fonts, and more to help you create an impressive card. Try it right here.
Read more articles on design and inspiration below: