Developing a Brand Identity for Beginners
Reading Time:
7
minutes


Learning how to create a proper brand identity takes time. That's why we're here to give a step by step guide in creating a brand identity.
Once you have a set guideline for how you will present your company, it would be much easier to be consistent and reinforce your message. Many advantages come with creating a solid identity. The benefits include revenue growth, customer loyalty, and more.
In fact, over 60% of brands believe that having a consistent image is a vital part of generating leads and engaging clients. Think of brand identity as the face of your company values and business goals. It lets you build a distinct image even if you belong in a saturated market.
Take a look at the subjects that we are going to walk through today. Afterward, you can become more confident in creating a brand identity for your small business or brand.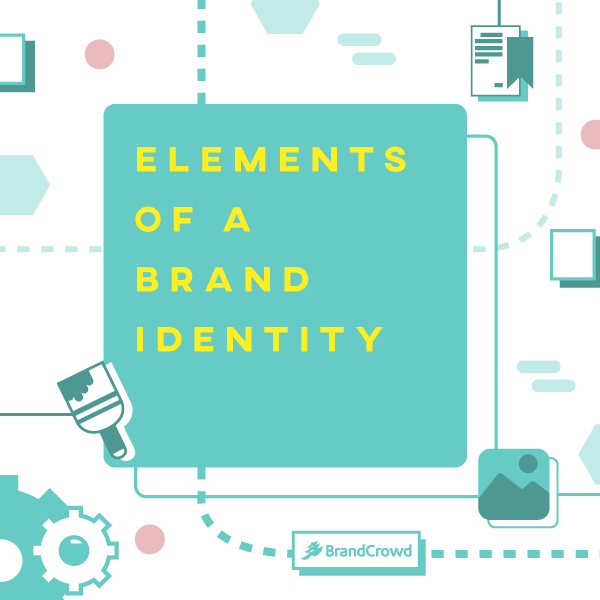 Lauded author Larry Ackerman put it succinctly, "Identity is cause; brand is effect, and the strength of the former influences the strength of the latter." We agree. This is a great quote that illustrates the complexity of building one. A well-made brand is a powerful tool for becoming more visible in whatever market you may belong to.
To create a potent brand, we'll show you how you can cover the basic elements of an identity. Understanding of these components gives you a better chance of making a consistent and compelling image.
Name
When choosing a name for your company, you always want to have something simple yet remarkable. This means that you want to avoid long words and ones that are hard to spell. As a general rule of thumb, always aim for brevity.
You can start by generating a list of name ideas by writing down any word related to your company that comes to mind. It is best to limit this brainstorming activity to two minutes. This is best done with a team from your company or people you trust.
Once you're done, start evaluating the words and creating catchy portmanteaus. Of course, this is just one of the many other name generating tips that you can use.
Slogan
Even the most straightforward statement can hook people in. Like the way reading "just do it" can instantly put the brand Nike in your mind.
A tagline or slogan can help you further communicate your unique selling point to the audience.
To whip up a strong statement for your catchphrase, you can start looking at why your customers should believe you or something that makes you relatable. Think about the key benefit of your brand and make it shine.
Logo
Brand marks are everywhere, whether on product labels, business cards, shop signs, invoices, or more. 
Logos stand as the face of your brand. It comprises basic design elements such as text, color, space, and illustration. 
Making a logo can take as long as minutes or months, depending on how you source it. You can work with design firms or generate one with our AI logo generator. Regardless of the process, a great logo must be simple, versatile, and memorable. After all, it is the first image your audience will associate you with. 
Typography
Your font of choice is a message. Whether you choose to use sans serif or serif fonts for your marketing collateral matters.
For beginners, serif fonts are letters that feature a tail-like detail at the end of each stroke. This is commonly used by traditional companies. On the other hand, san serif fonts are glyphs that do not have this detail, resulting in a cleaner-looking type.
Consistency, even in seemingly mundane aspects like type, can impact your business. You should always try to maintain consistency when it comes to each component of your identity. After picking brand typography, you need to apply this to your projects and marketing collaterals.
Color
Choosing a color for your brand is another critical step in creating a brand identity. You want to select ones that fit your business perfectly and go for colors associated with your industry.
This visual cue makes it easier for your audience to relate you to your niche.
For example, if you run a tech company, you may want to go with cool tones like blue, green, or violet. Or you could also pick colors that have meanings to them by learning about color psychology.
Here are some tools that you can use to create a professional scheme:
Paletton – The tool generates a color theory-based palette for you. It lets you create combinations ranging from monochromatic, analogous, triad, tetrad, and more. You can click on a color and view the colors that will go well with it,
Khroma – This color scheme generator works with a personalized algorithm. It uses a neural network powered algorithm to weed out colors you want and work with the ones you prefer. Its advanced technology allows you to filter by value, tint, and other elements as well.
Flat UI Colors 2 – With culture-specific palettes like the British, Canadian, French, and more, this tool is very straightforward to use. You can source 280 color ideas and get the color codes on the site as well.
Style
Marketing collaterals like web page design, brochures, newsletters, etc. must look similar to your brand's overall style. Your visual style signals the audience the distinction of your brand from other competition.
Take, for example, Forever 21, which is a fast-fashion retail company known for providing trendy clothes. You will notice that the company maintains a modern and bright brand that instantly speaks to its audience of teenagers and young adults.
You want to decide what kind of brand you are. Define if your brand is going to be all about minimalism, modernism, retro, or others. Your templates for brand assets and supporting graphics must always carry the style you choose. Keep in mind that consistency is critical.
Strategies for awareness
Once you're done, you should start figuring out where you can promote your brand. Would social media platforms work best? How about traditional means like newspaper ads? Or maybe even both?
Depending on your niche, you've got options such as local partnerships, social media contests, guest blogging, and a whole lot more. When picking a campaign, make sure that you consider your time, budget, audience, and manpower.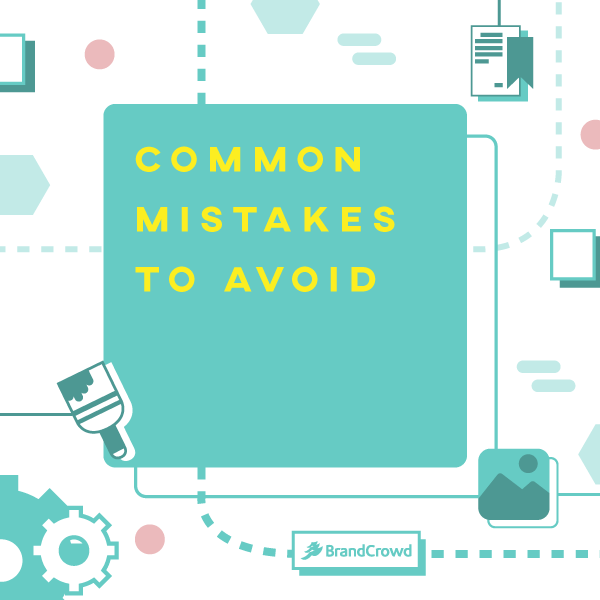 Once you've got your brand identity all figured out, you are one step closer to better branding.
But not so fast. You want to double-check your identity for mistakes.
Don't worry. You aren't going to get everything right the first time. No one does. Luckily, there are a couple of ways for you to avoid doing so. In this section, we'll tackle the mistakes that even established, and new brands struggle with.
Not researching your competitors
Sometimes people get too caught up with developing a single identity that they forget to look at other brands, too.
Getting familiar with brands you are up against gives you various advantages when it comes to inspiration and originality. It hands you information on the attributes that customers look for when choosing a brand to support.
Most importantly, it helps you avoid creating the same visual identity as your competitors. This saves potential customers from confusing you for other brands and makes you appear to be original.
Take note of how your competitors present themselves to the market by tracking their brand identity elements, along with their online and offline presence.
Inconsistency
Reading this guide, you might have noticed how we've repeatedly emphasized the importance of consistency.
This is because creating an inconsistent identity can be detrimental to your business. Can you imagine if Apple started branding itself the same way as Android? Or perhaps the other way around? It would certainly cause a shift in the way Apple fans engage with the brand.
In a blog post of the Oxford College of Marketing described branding inconsistency, "breaks the link that the customer makes in their mind with the brand as they know it and the offer they are currently viewing."
This quote captures the negative impact of being inconsistent with how you present your brand. The dissonance paves the way for distrust and unmet expectations.
Displaying your business logo, applying your set brand colors and type on collaterals, and maintaining your brand tone are some ways that you can prevent making this mistake.
Trying to speak to everyone
Research by HavasGroup in 2019 found that 77% of consumers support brands that have the same values as them. It's important to note that not everyone has the same values.
You want to be deliberate in picking the personas you want to relate with because trying to appeal to everyone will have you end up appealing to no one.
Take a look at the demographics your audiences belong to. Think about their style, age, culture, and other related interests. From there, you can gauge what engages them. Would they be more into a serious design or a more creative design?
You can use this information to create graphics and other brand assets that will resonate with them.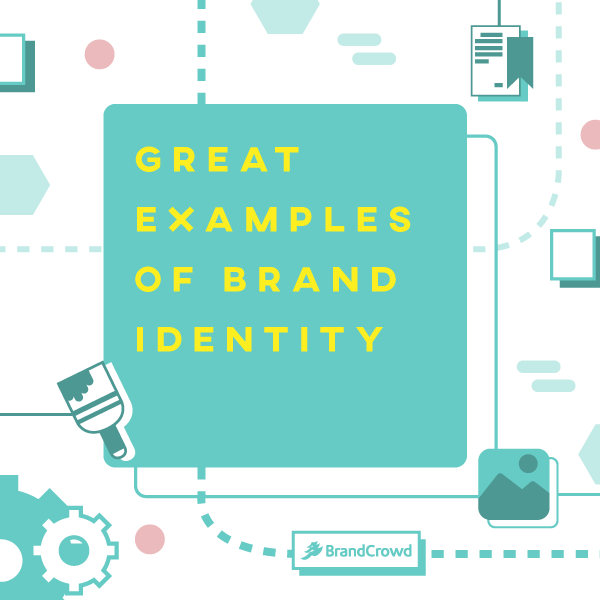 Looking for brand identity examples to learn from? You're in the right section. After learning the essentials and common pitfalls, you can better understand brand identities by looking at big brands that have excelled in developing one.
The brands featured in this section have successfully created a coherent identity that anyone can recognize.
Start scrolling and learn more about some of the best branding examples we have today.
Coca-Cola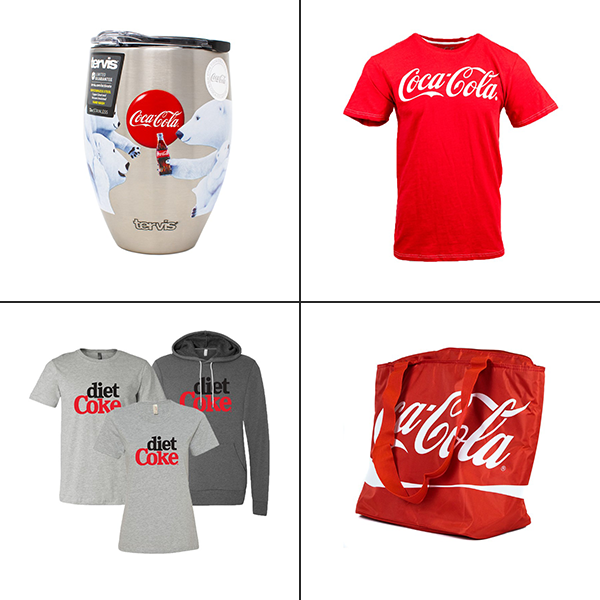 NASA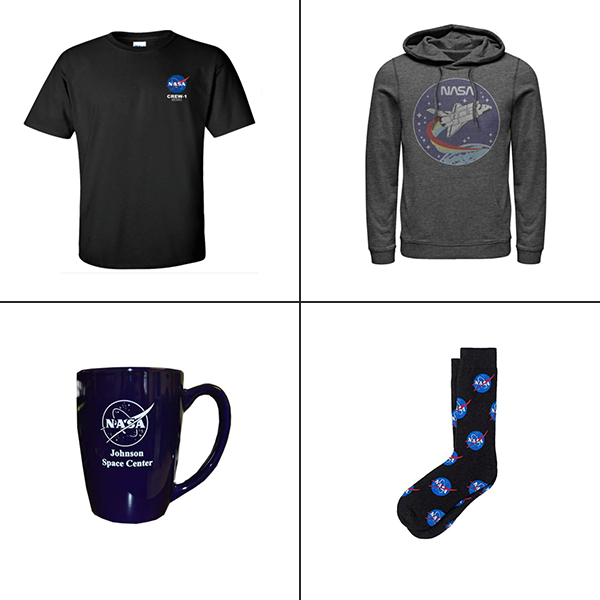 Google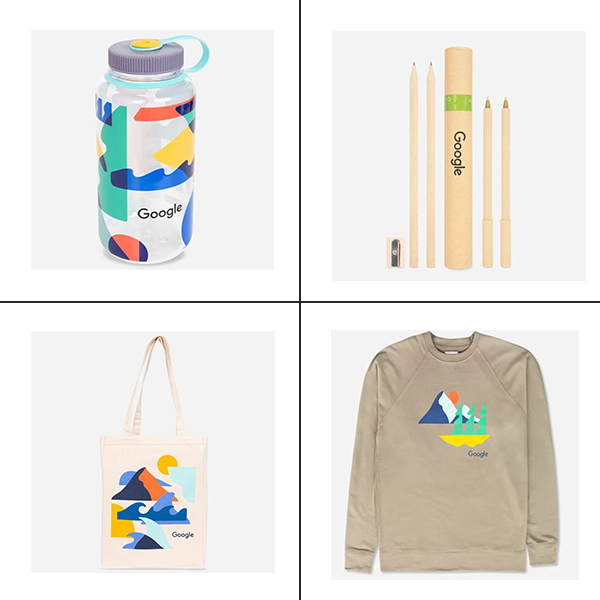 Conclusion
Now you're all set to create your brand identity.
If you already have a business name and slogan, you can find the best logo design today. You can start by running a design contest on DesignCrowd, where you can work with international graphic designers who will compete to give you the winning bid. Try it today.
Alternatively, you can use an online logo maker and personalize a design.
Whether you're in the field of gaming, streaming, consulting, fashion, or others, you can find the best logo and asset templates on BrandCrowd. In minutes, you can generate your ideal logo. You can even start creating collaterals like posters, business cards, favicons, etc.
Read more articles to get more inspiration: