20 Famous Anime Logos
Reading Time:
5
minutes


The anime fan community has grown over the years. The popularity of this Japanese animation style continues to climb up at a steady rate. Its history draws back to the early 1900s, when it was made with chalk. Thanks to innovation, the process has evolved into using 3D animation, rotoscoping, and more.
This genre of animation is loved by fans all around the world. It's never too late for you to hop onto the hype train. That's why today, we are featuring some of the best anime logos and names according to Time.
The bonus? These logos are a fantastic source of inspiration for your anime gaming logo or anime character logos! You're going to want to see them before using anime logo makers to fully capture this art style.
See them down below.
Anohana: The Flower We Saw That Day (2011)
The title translated to English as "We Still Don't Know The Name of The Flower We Saw That Day." The show by Mari Okada makes use of a text logo with lowercase letters. This creates an informal look that plays well with the theme of the story. Two pink flowers also sit above the typography to match the show's title.
Attack on Titan
The text logo of this post-apocalyptic show by Hajime Isayama is dressed in blood. This references the bloodshed during combat between titans and men. The font is in a sans serif font, giving the brand mark a classic look.
Beastars
Created by Paru Itagaki, the anime centers on the realities of a totalitarian rule. It has a straightforward logo with a modified version of the font called Boucherie Block Bold. The letter B is in the color red, resulting in color contrast with the other remaining colors. The letter A's counter is a star shape that goes hand in hand with the anime title.
Code Geass: Lelouch of the Rebellion
This mecha thriller anime by Ichirō Ōkouchi makes use of a text logo that has a metallic finish. It is a nod to the anime's mecha or animated themes. The typography design also features both the Japanese and English versions of the show's title.
Death Note
Death Note is an action anime written by Tsugumi Ohba. Its typography makes use of tilted letters that look random at first. But if you close enough, it looks like a dagger pierced through the other letters. It can also be interpreted as slain individuals or mortality. The use of a monochromatic color scheme also makes the title easy to apply to different branding materials.
The Disastrous Life of Saiki K
The hero of this story by Shūichi Asō is a psychic high schooler named Saiki K. It tackles his exploits as he tries to hide his special powers. The title has signal waves found on the letter I as a reference to Saiki K's antenna-like accessories, which he wears to limit his abilities.
Dorohedoro
The dark fantasy anime was created by Q Hayashida. The show uses a font that looks like a handwritten font. Found at the bottom right is the English version of the logo. The outline design makes it easy to read, This keeps the logo asymmetrical and eye-catching.
Erased
Also known as Boku dake ga Inai Machi, the series was created by Kei Sanbe. It is about a time-traveling manga artist. The logo is a simple typography design that uses a serif font. This type of font has a tailed element at the end of each stroke that makes a design more symmetrical. It is great for printed materials because it is easy to read.
Food Wars!: Shokugeki no Soma
Food Wars was written by Yūto Tsukuda. It has a script or calligraphy logo design with a gradient coloring style. The logo looks like flames, which fit the theme of the culinary-centric show. It is often displayed in a background of a plate in between cutlery.
Fullmetal Alchemist: Brotherhood
Hiromu Arakawa's series is a steampunk anime about two brothers who are trying to bring their deceased parents back from the dead through alchemy. The show is represented by a bold, serif logo. It has a metallic finish that gives it a 3D feel.
Great Pretender
Haikyu!!
March Comes in Like a Lion
Neon Genesis Evangelion
One Punch Man
Ouran High School Host Club
The Promised Neverland
Puella Magi Madoka Magica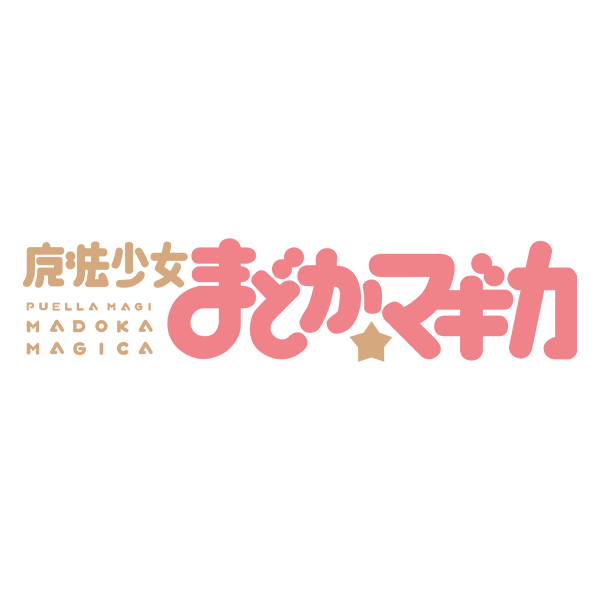 Violet Evergarden
Your Lie in April
Conclusion
For series and movie logos, you should also shoot for something memorable. The anime shows you've seen on this list have demonstrated their mastery in creating compelling stories as well as brand identities.
The way entertainment companies present themselves to the audience provides a unique perspective when it comes to branding.
Source the perfect design like the shows in this roundup through a logo contest. You can quickly launch one through DesignCrowd, a leading crowdsourcing platform. Get up to 50 design bids from freelance graphic designers today.
There's also the BrandCrowd logo maker, which you can use to customize any logo in the library. You can make your own gaming logo, manga logo, and other creative designs using the world's #1 logo maker. Get ready to impress people with your design. Try it right here. 
Read more articles on design and inspiration: