30 Famous Bike Logos
Reading Time:
6
minutes


There has been a boom in cycling worldwide. For the US, 2020 was the best year for bikes since 1973, according to the Union Cycliste Internationale (UCI).
It's a promising industry led by versatile brands. Today, we are taking a look at some of the well-known company logos in this market and familiarize ourselves with famous bike logos.
This will inspire entrepreneurs planning to participate in this market and, at the same time, give graphic designers an idea of how to successfully brand a cycling company.
Today's bicycle logo article is perfect for bike manufacturers, bike shops, cycling groups, and the like. You'll find designs from the best providers of different bike types like road bikes and mountain bikes.
Popular bike logos
Cannondale Bicycle Corporation
Founded in 1971, you will recognize this brand by its lowercase typography logo. Its commission of proper capitalization allows it to appear more approachable and laid back. This is a simple way to create a memorable logo without the use of excessive details.
CUBE Bikes UK Ltd.
CUBE offers bikes, gears, and e-bikes. The brand name is stylized with all capital letters. Apart from the brand name lettering, you will also see its initial at the logo's left region. It uses negative space to create a silhouette logo with square figures. This gives the brand identity a dynamic and creative look.
Diamondback Bicycles
Diamondback is owned by Sheppard Cycles. The brand brandishes a bold and vivid diamond logo. Its shape has an eye in the middle, followed by a line that extends to its left. It makes the design appear like a letter D which is the company's initial. The use of color and form is balanced. The design is straighforward which is important for any transportation logo such as this one.
Fuji Bikes
Fuji Bikes followed a bike company in Japan called Nichibei Fuji Cycle Company, Ltd. The bike name and logo pay homage to its country of origin by depicting the highest mountain found in Japan. The design has a cool color scheme with blue, grey, and white colors. For its text, the brand keeps it dynamic by using italicized lettering.
Giant Bicycle, Inc.
The Taiwanese brand is one of the leading manufacturers of bikes and gears today. Its logo design creates a dominant look through bold sans serif typography. For its color, it uses a single color scheme in blue. According to color psychology, this helps consumers associate a brand with traits such as professionalism and innovation.
GT Bicycles
Also known as Good Times, GT Bicycles abbreviates its name with an initial logo. This is a common occurrence for brands who wish to have a design that does not consume too much space or make the brand mark easier to remember. It is slightly italicized to create movement within the design.
Lapierre SAS
The bike brand is represented by a monogram atop a wordmark with a sans serif typography. It is often seen in red or black colors. It doesn't incorporate design elements such as shapes and illustrations, which help lessen visual distractions.
Marin Bikes
Marin Bikes is known for celebrated bikes. The California-based brand symbolizes itself with an illustration of a bear holding a flag with the numbers "86," which is the founding year of the company. This makes the design meaningful and eye-catching.
Merida Industry Co., Ltd.
Merida is another Taiwan-based brand. The company presents itself with a modern and italicized text for its brand name. This text comes with a bright green triangle that resembles a mountain atop or next to it.
Norco Bicycles
Norco is a Canadian bike company specializing in performance bikes. Its design uses crooked red lines that lead the eyes of the audience across the brand name. This also creates a shape that can be likened to mountains, which the bikes can conquer. Each element in its design is relevant and elevates what the brand offers.
Pivot Cycles
Rocky Mountain Bicycles
Santa Cruz Bicycles LLC
SCOTT Sports SA
Cervelo
XDS Bikes
Colnago Bikes
IBIS Bikes
Specialized Bike
Kestrel
Pure Fix
Tommaso
Salsa
Bianchi
Woom
Raleigh
AddMotor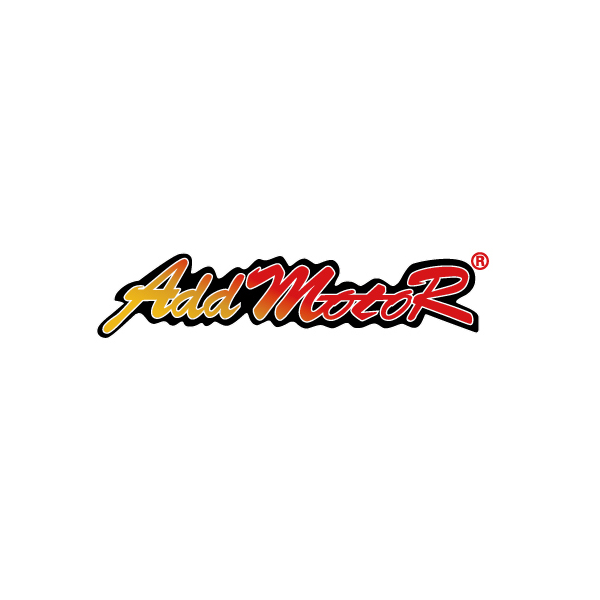 6KU
Vilano
Critical Cycles
Conclusion
Today, people see this type of transportation as a safe alternative to driving and commuting, according to a study by Trek. It even helps people to relieve anxiety, especially during a global pandemic.
You want to relay this message to your audience successfully and build a credible brand as a biking product and service provider. Logo design is one of the best ways for you to do this. This part of your brand identity must make your products and services memorable.
Sourcing the right custom logo can be done with the crowdsourcing platform DesignCrowd. It allows users to run a design contest among the community of freelance graphic designers. This will land you different design proposals to choose from. You also have the choice to work with a designer that you prefer the most. Find the winning design today.
The BrandCrowd logo maker is an option for those who want to generate a design in minutes. You can browse a vast library of designs spanning from cycling logos to marathon logos containing compelling designs that you can customize. Transform designs by altering elements like font and colors. Try it right here.
Read more articles about design and inspiration: