30 Music Logos That Will Be Your Jam
Reading Time:
6
minutes


Writing songs and belting out tunes is part of the process to get somewhere in the music industry. You can say the same for branding.
Music companies emphasize the importance of pepper advertising and promotion as well. When you are handling the next breakout artist that will shake the industry, you can't mindlessly handle the talent. There must be a strategic plan in place.
This plan is one that involves rockstar branding. A music brand's great sound should never go unbranded. Applying the industry best practices lead brands and companies to a better career in the long run.
We process and create tons of logos each day, including music logos. To help guide you in your journey towards success, we rounded up amazing and inspiring designs so you can work on your logo with fresh inspiration. The best logo themes are as follows:
Every symbol we have chosen to put on this list demonstrates noteworthy design practices you will not want to skip.
Record Labels invest a lot on Artists and Repertoire marketing. They facilitate talent scouting, recording, and promotion. On an annual basis, music companies from the United States of America alone, spend over $5.8 billion on this facet alone.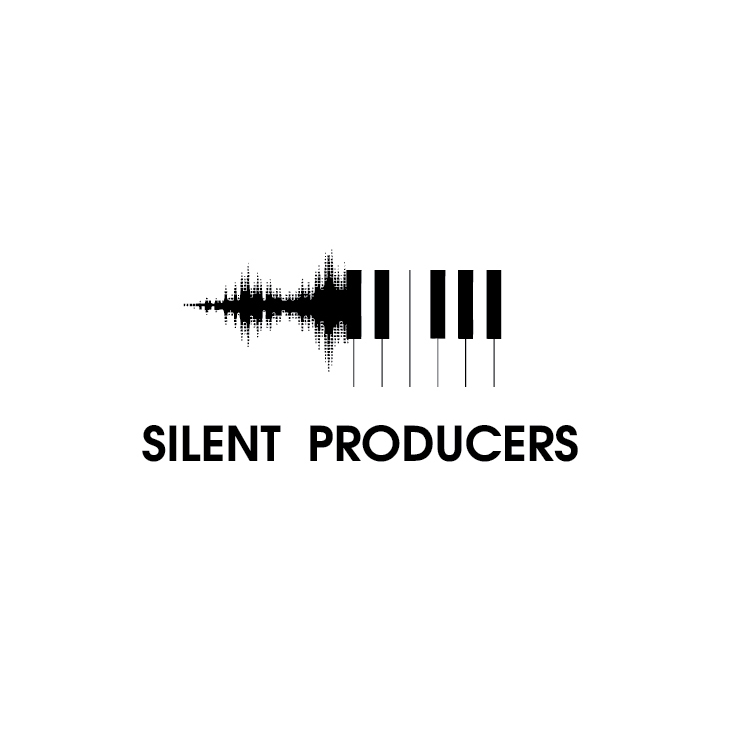 Silent Producers by Graphic Art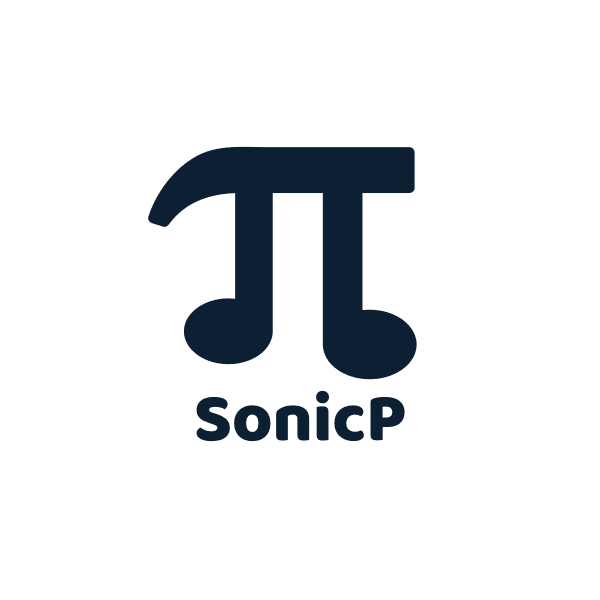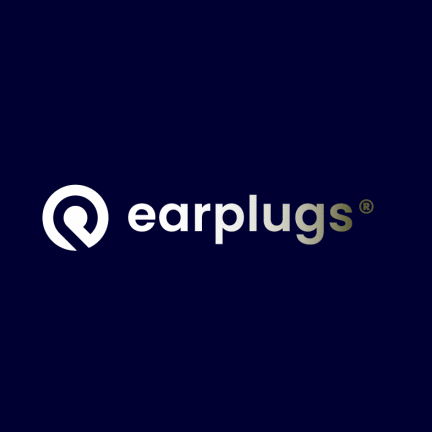 Earplugs minimalist logo by LIO DESIGN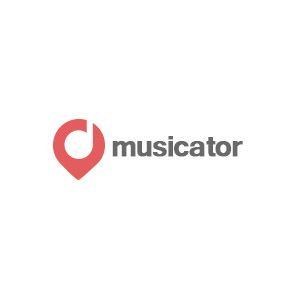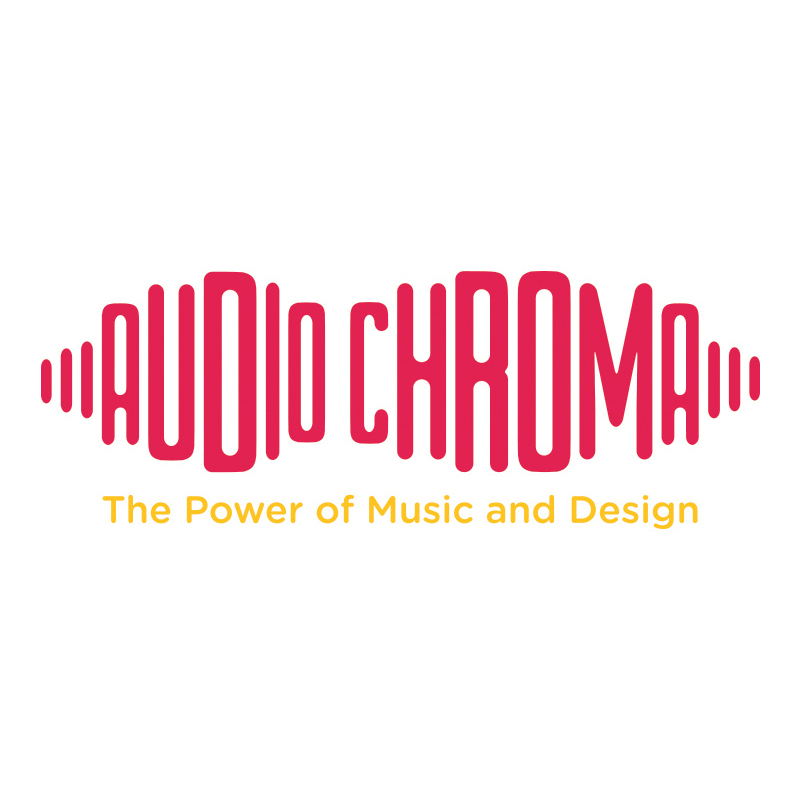 AUDIO CHROMA Logo by Matthew Washausen
This creative soundwave wordmark is called a wordmark logo. It uses the company name as the design's focal point without much use of other illustrated elements. This type of logo is also used by top major record labels like Sony Music, Universal Music Publishing Group, and Warner Music Group.
Hue guessed it. We're going to talk about how to pick a color for your music logo. Often, brands select logos with colors that hold a special and personal meaning. While some incorporate color psychology into their process.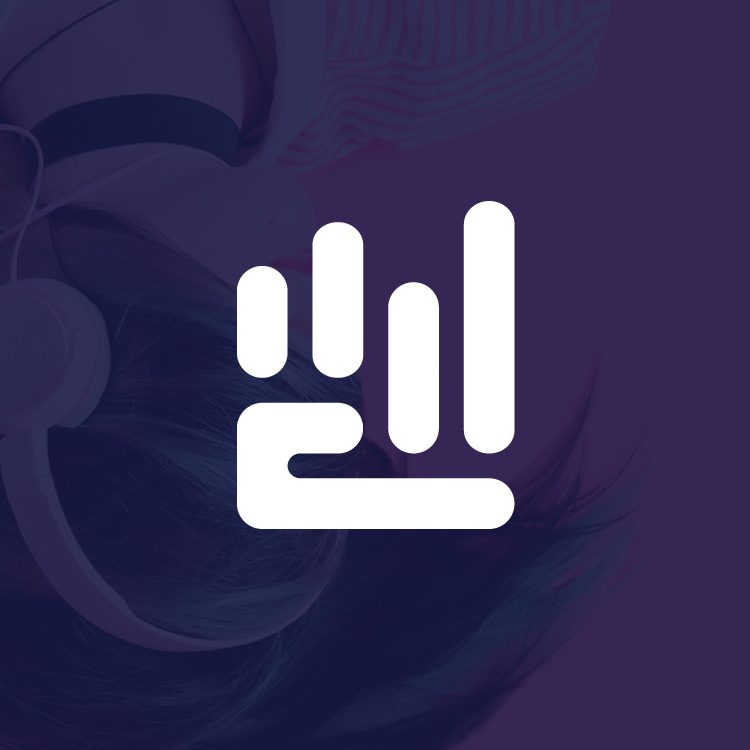 Helper Music by Mursalin Hossain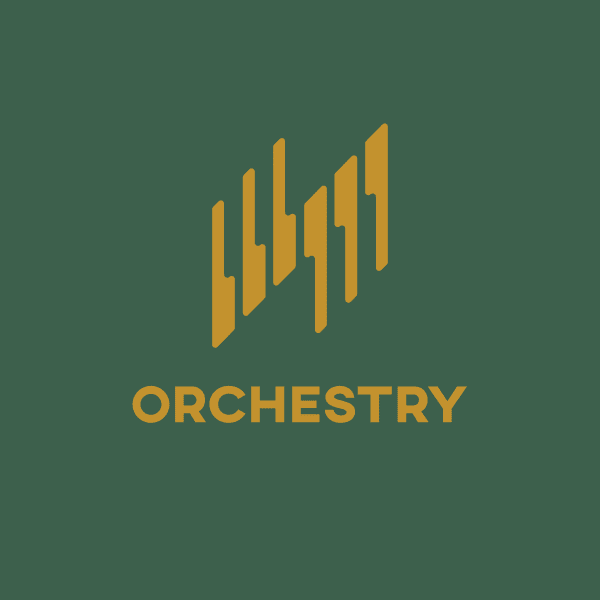 Musical Orchestra Notes by JimjemR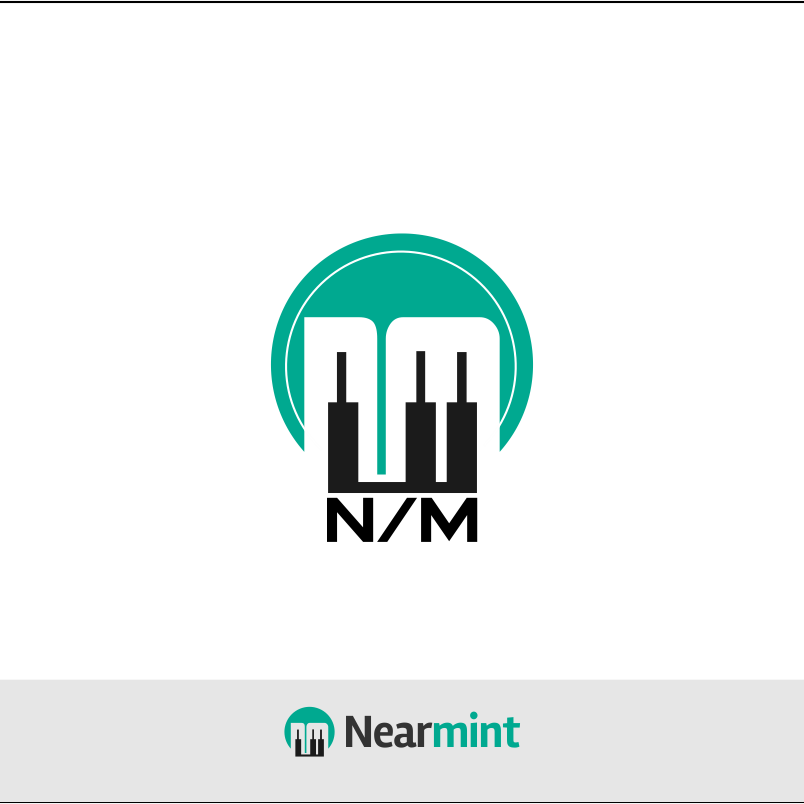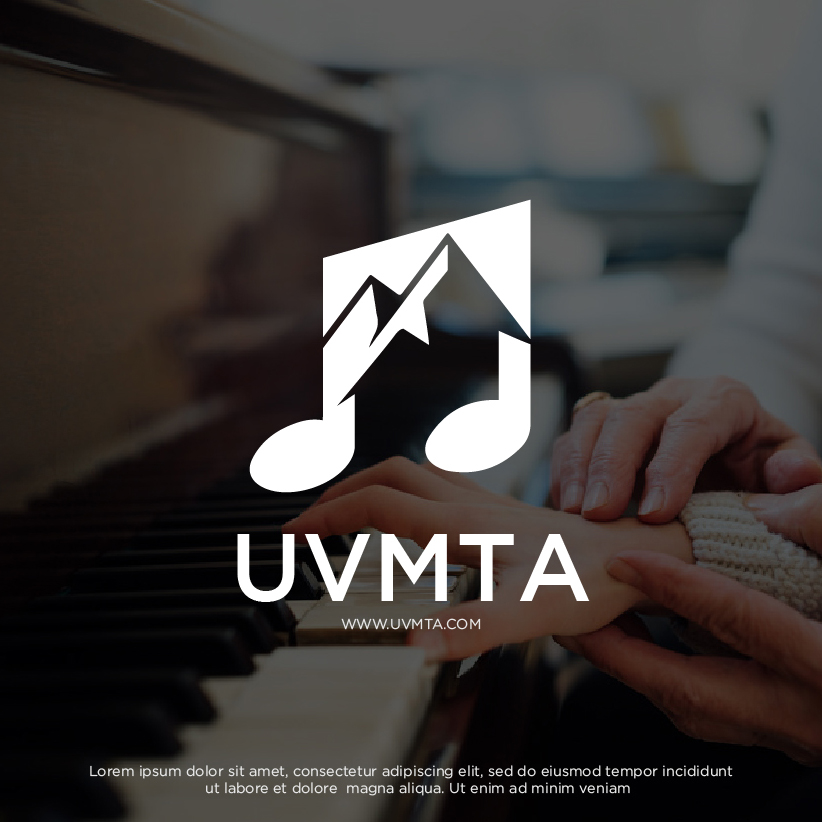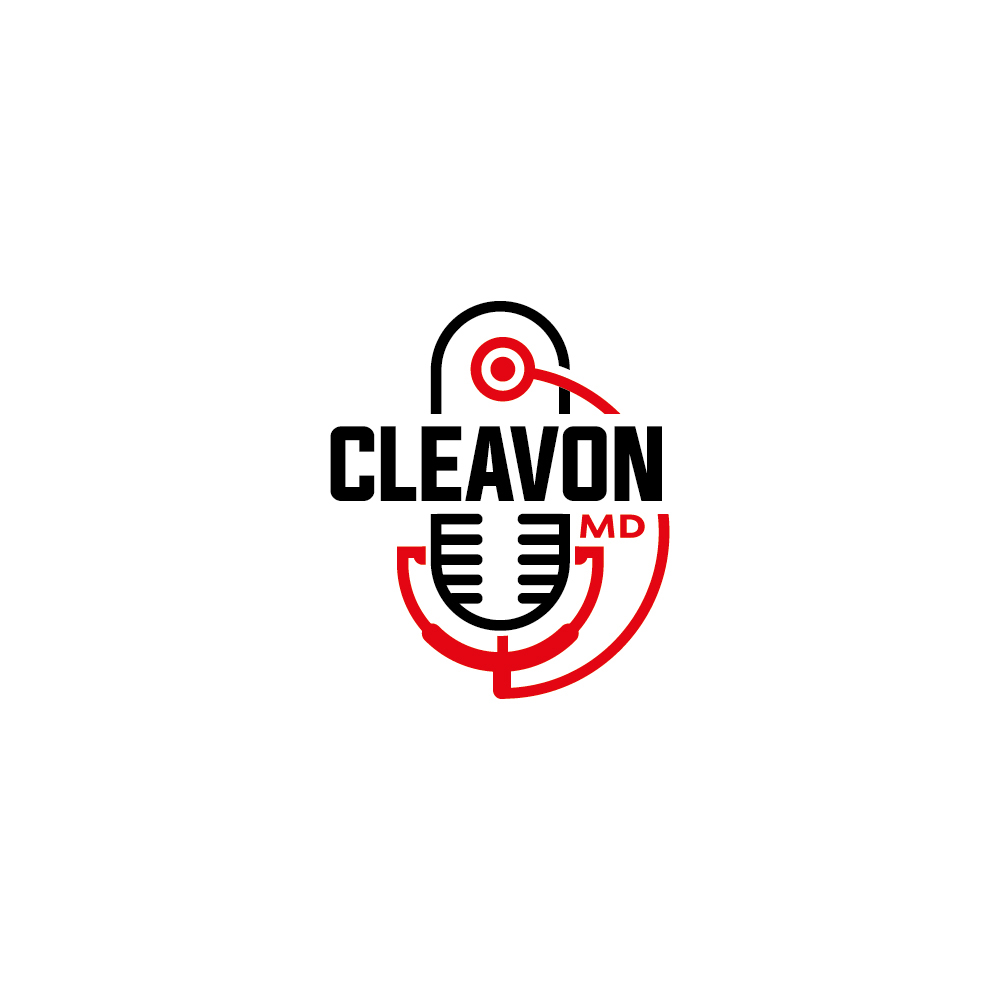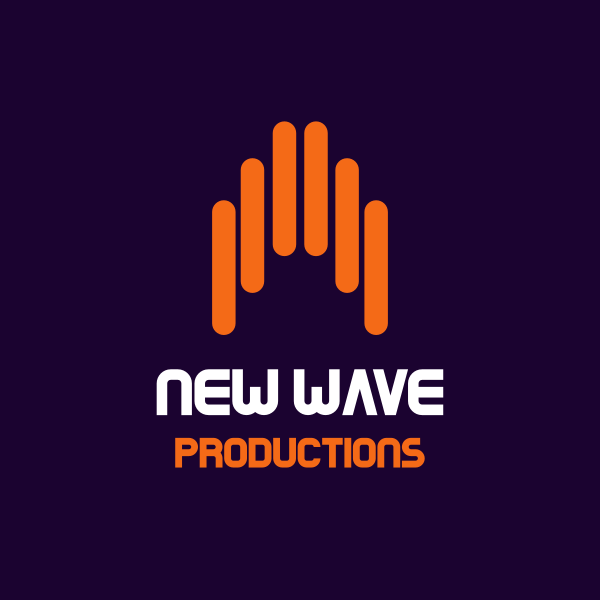 Colors shape the way audiences perceive a brand and music genre. To elaborate more on that, the following genres are often paired with these colors:
Hip hop – Dark blue
Pop – Pink
Christian music – Sky blue
Rock – Red
Country – Brown
Disco – Silver
This, of course, is subjective and may vary to each culture. However, people widely associate music genres with these colors.
Being one of the cool bands and other musicians is the goal of every emerging young artist. To be considered cool, you have to look the part.
Chill-looking logos typically involve good typography. Logo design's cardinal rule is to always make sure that your output is readable. Look for fonts that can be read regardless of size when searching for a readable font.
Readability is an essential trait of effective band logos, unless if you're a metal band of course!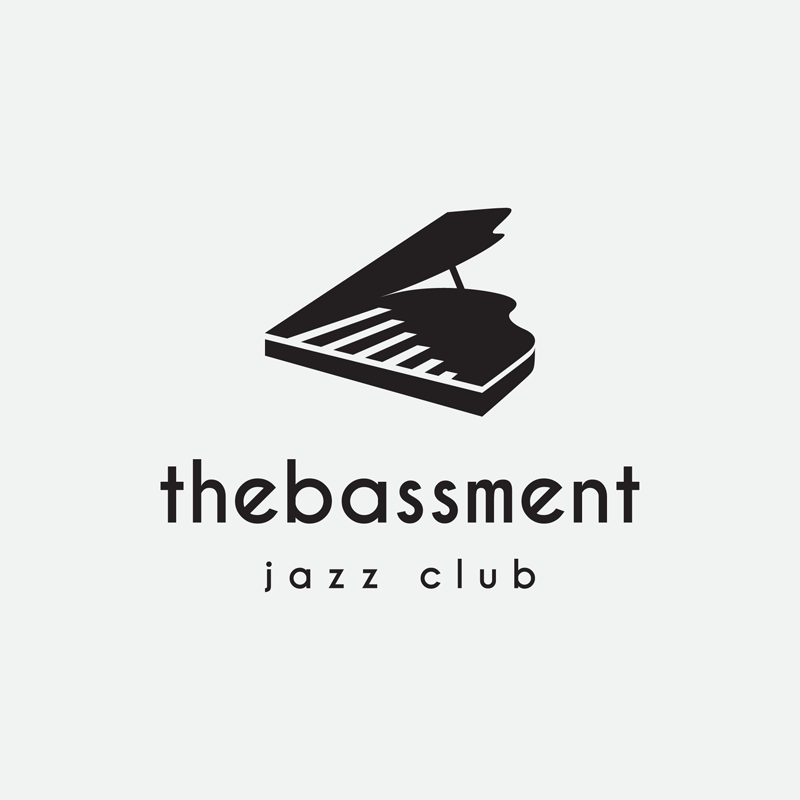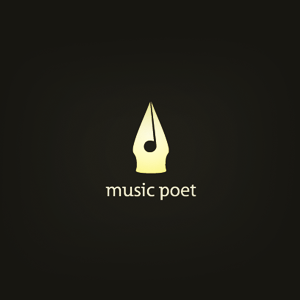 Music Poet by Leo in Smart Logo Designs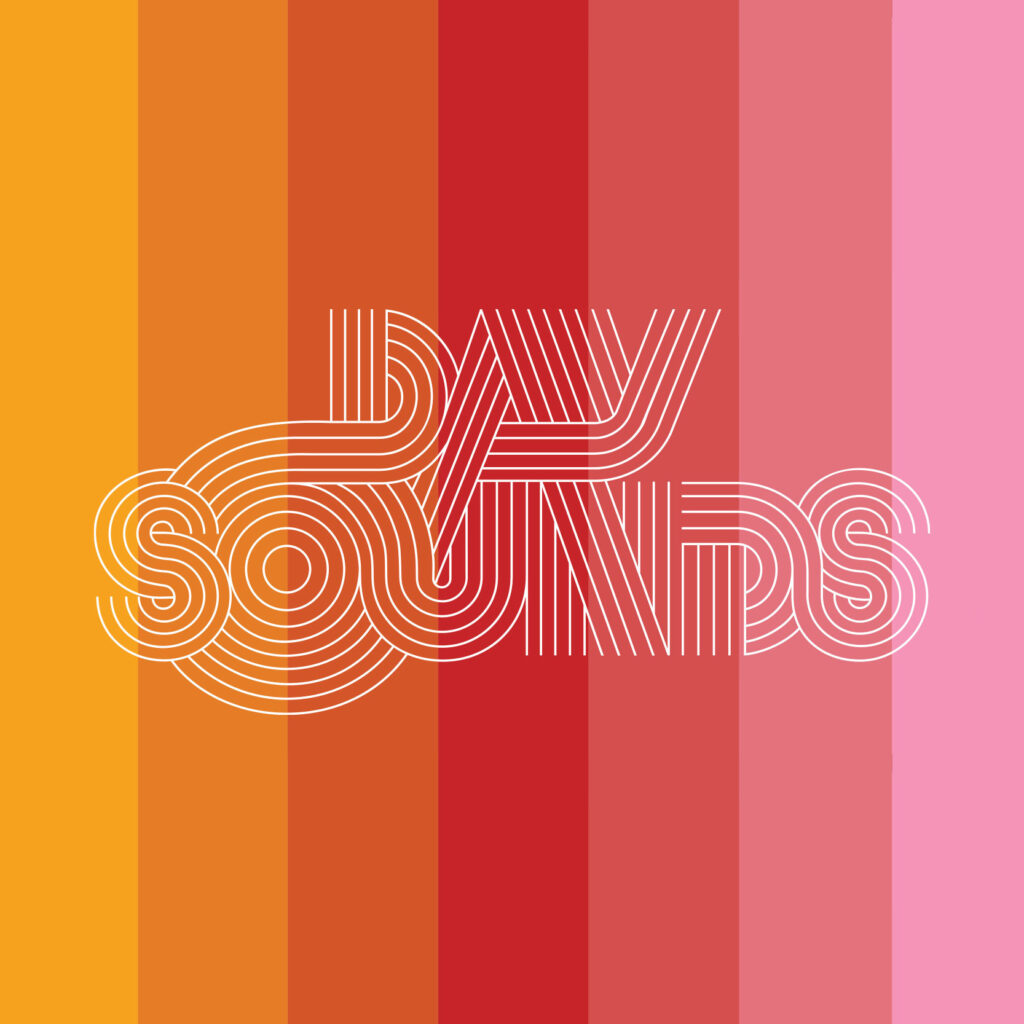 Day Sounds by Andrew Colin Beck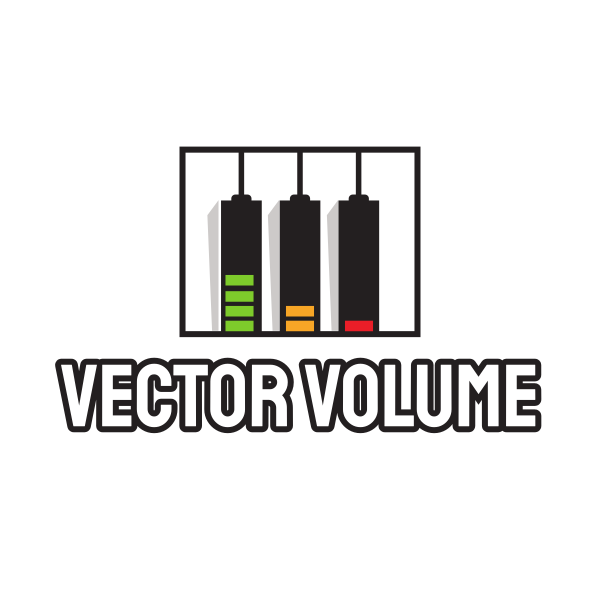 Music Battery by SimplePixelSL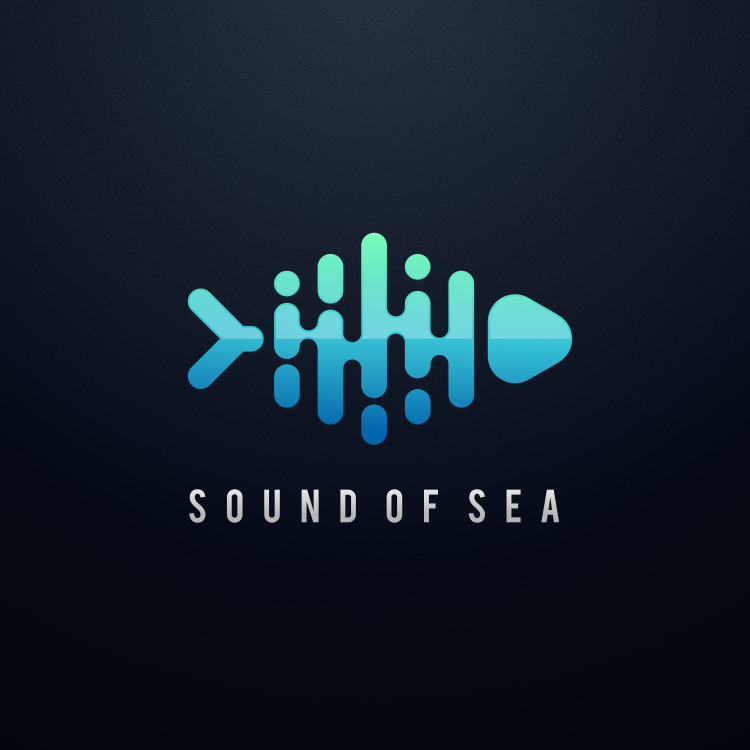 Sound Of Sea by Garagephic Studio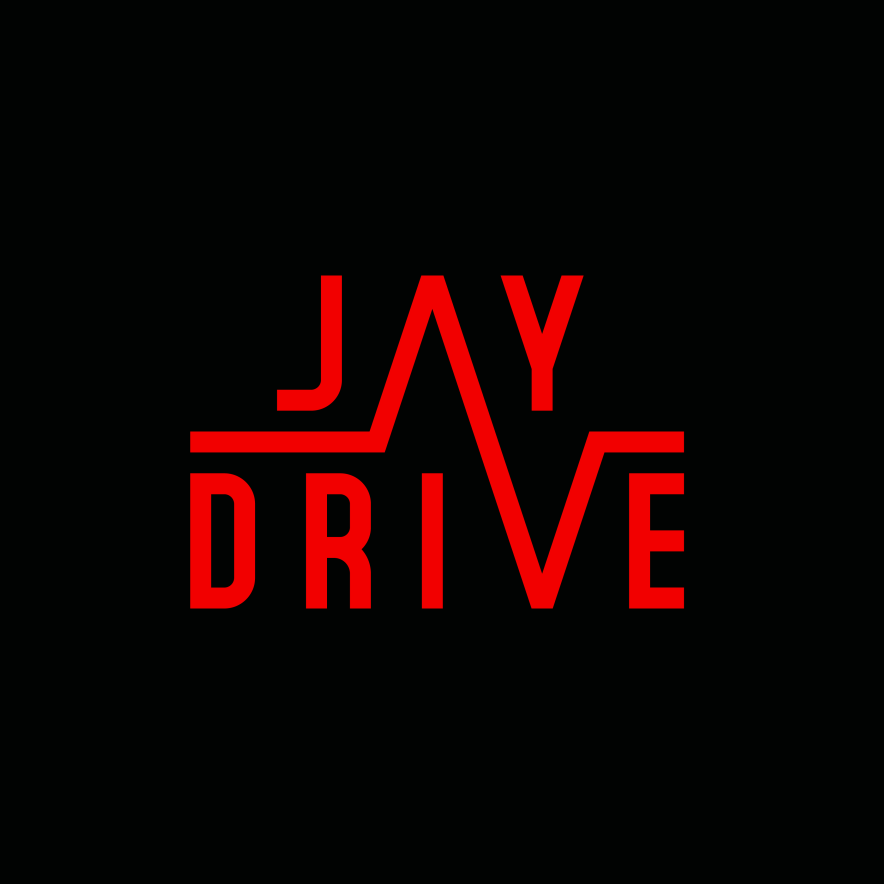 Young bands, especially in the indie scene, wear their band names on their sleeves with pride which makes wordmark logos a popular choice. However, if you don't want to go down the beaten path, incorporate other typography tricks to make it interesting. This JayDrive logo created a catchy text logo that looks like a heartbeat monitor. The lines help guide the eye of the audience well.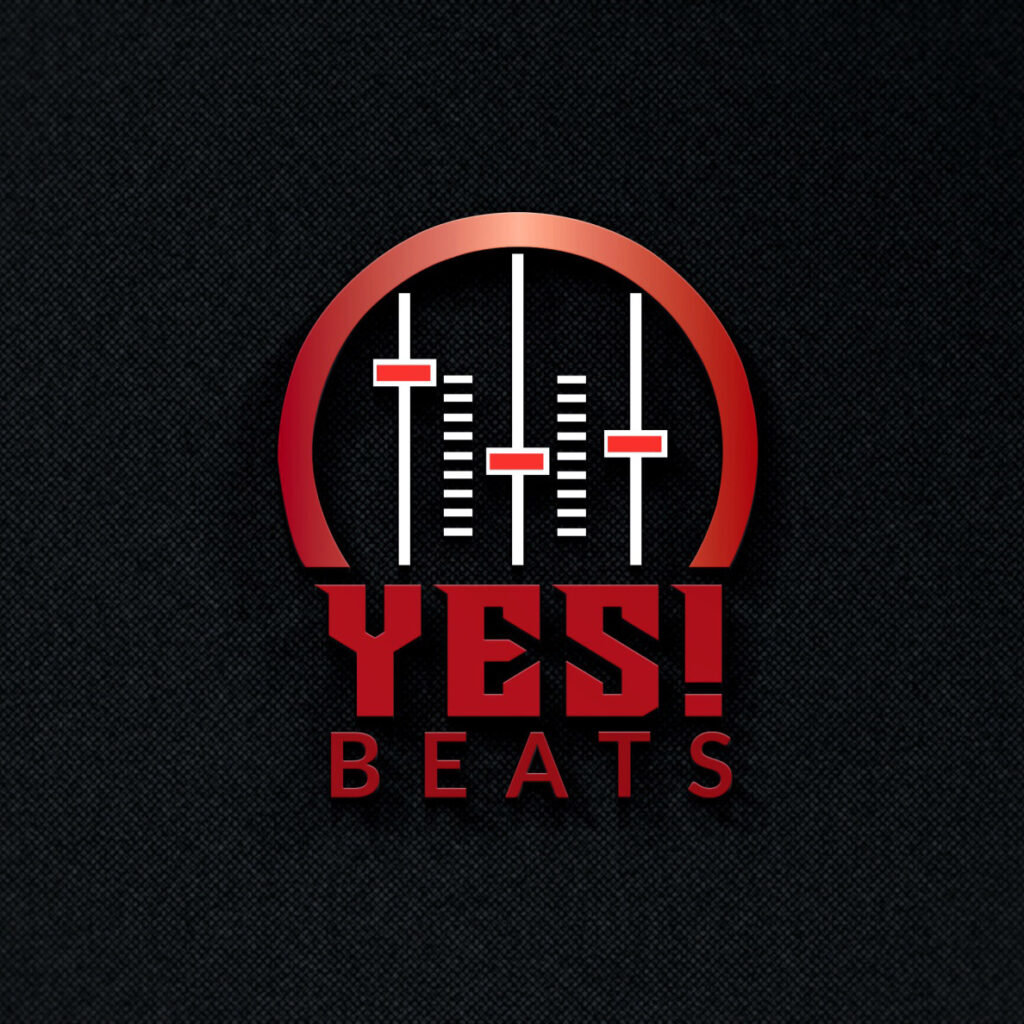 Pro tip: Let fans help
Ask people to evaluate your logo. Feedback can help you identify the strengths and weaknesses of your design which you can use to guide your design revisions.
The feedback can also come from the loyal fans that genuinely want to see you prosper. 54% of music listeners consider themselves as fanatics of the artists they listen to. And as your main audience, you will want to hear what they are expecting from your band not just musically, but in terms of design as well.
Logo design that depicts music notes is a classic choice. This is an upfront way for you to say that you are offering goods or services related to music. Businesses offering stereo, headphones, and other audio-related products benefit from this design theme. Many music schools and choirs use music note logos as well.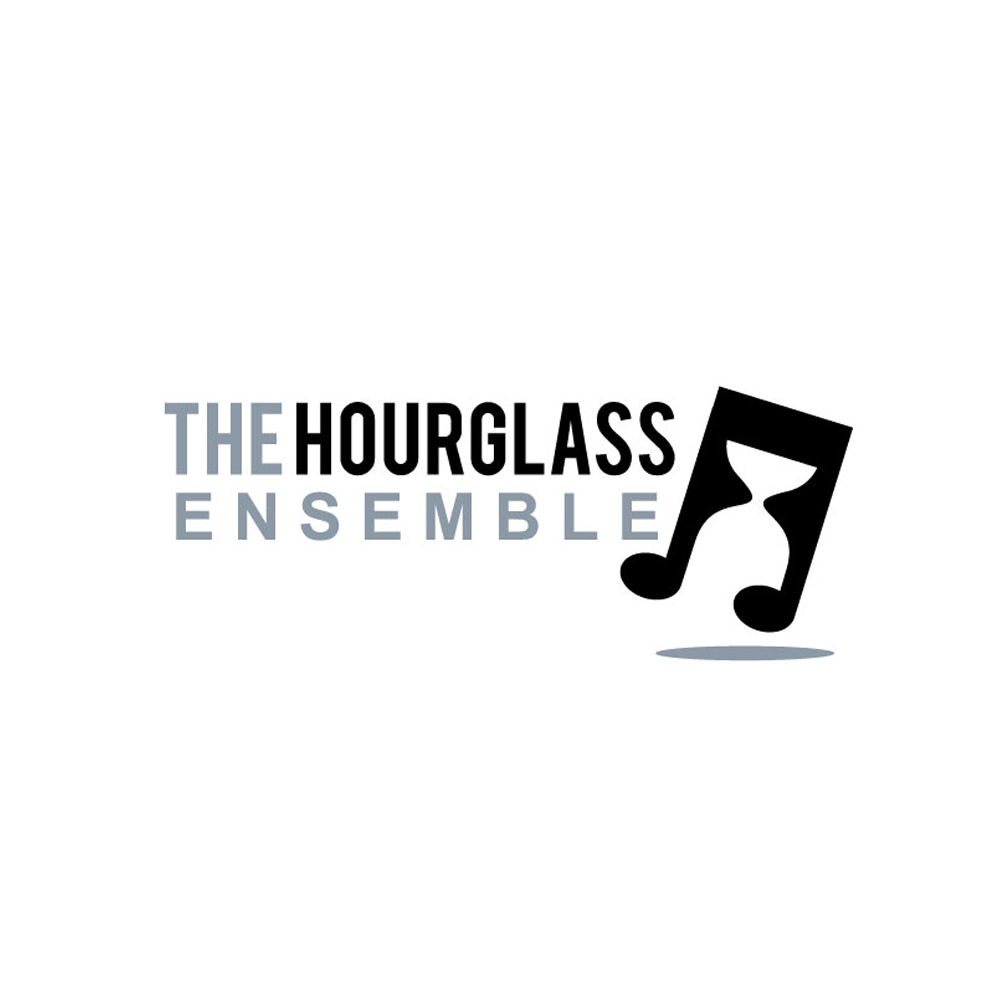 The Hourglass Ensemble by designguru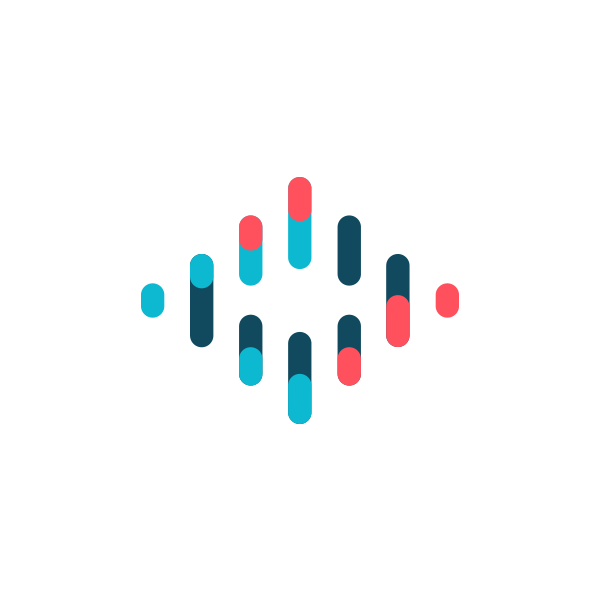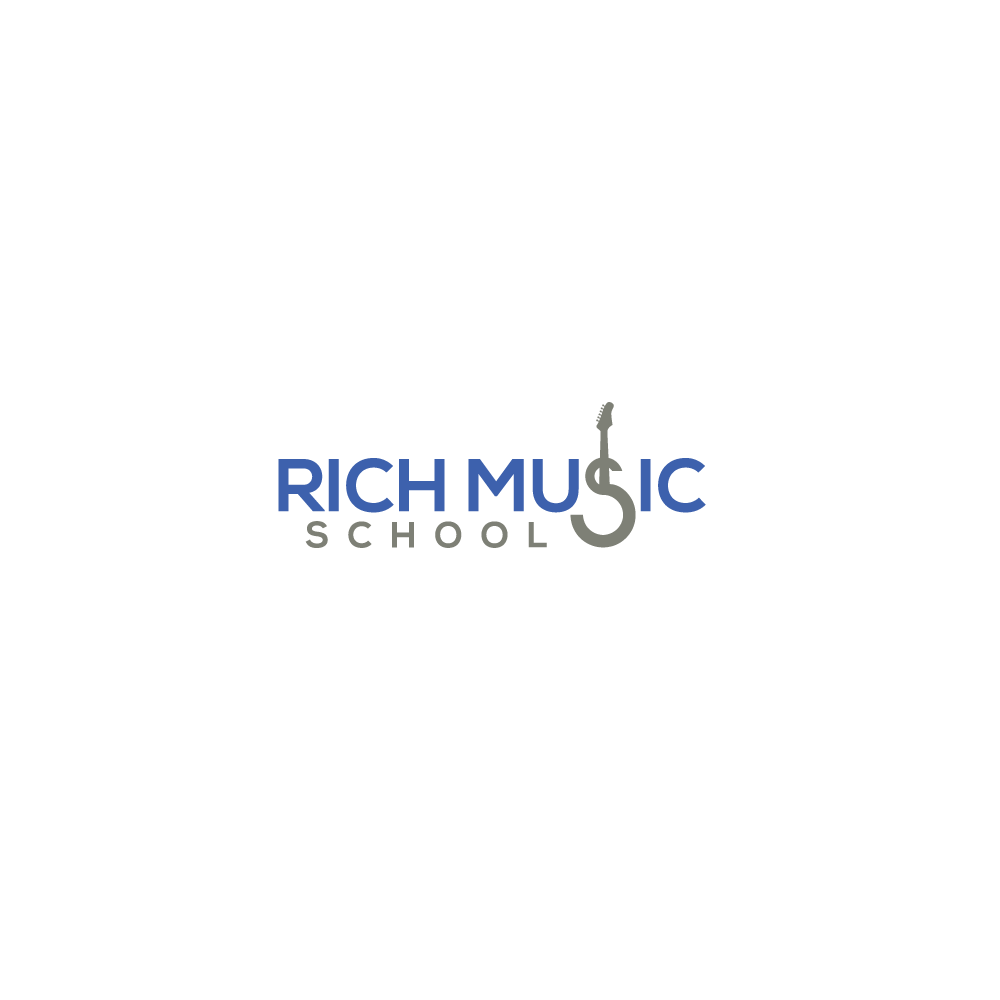 Rich Music School by saskhenabegum 2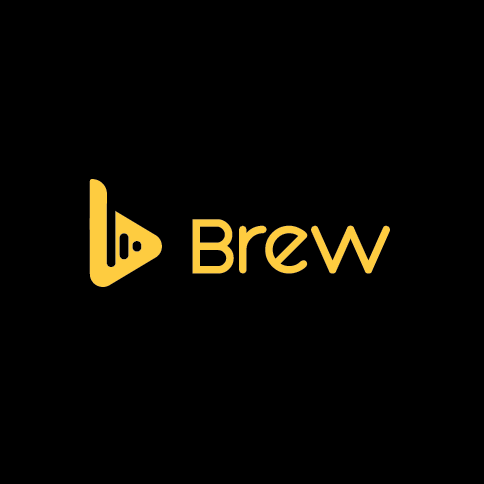 B logo concept by Dmitry Litvinenko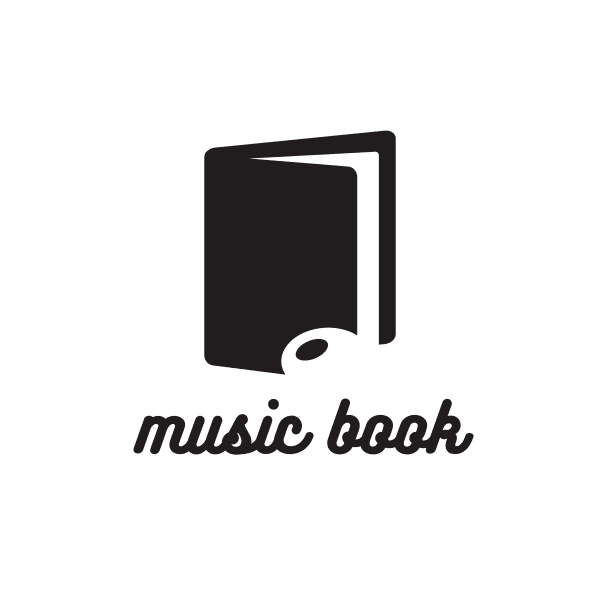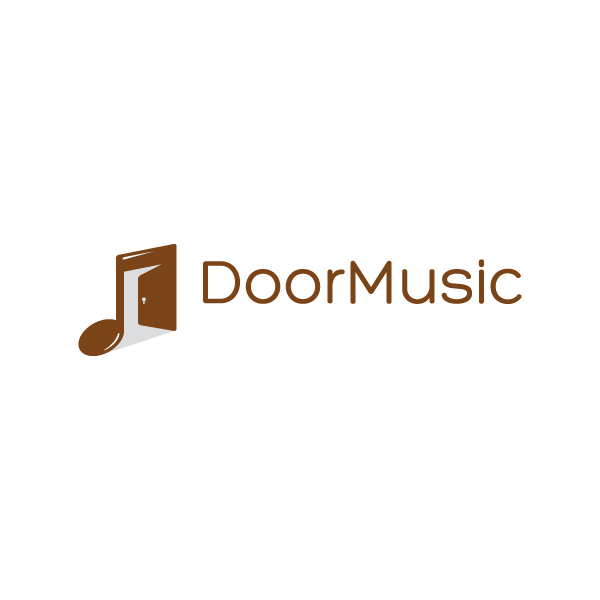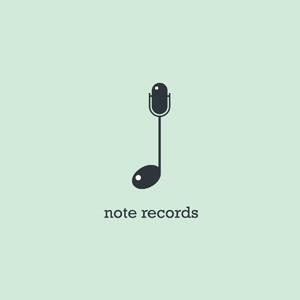 Note Records by Leo in Smart Logo Designs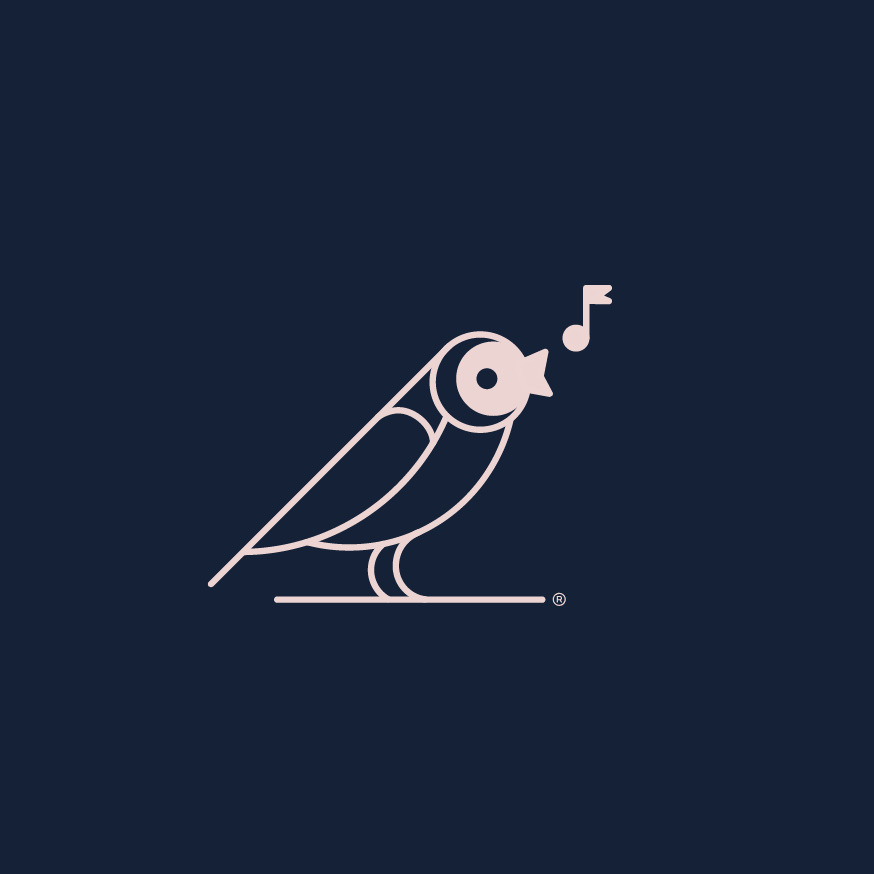 Si Duet – Logofolio #6 by Joanna Kalicinska
This singing bird design theme made use of other design concepts to give it another layer of character. Birds are famously known for spellbinding chirping songs lauded by both nature lovers and even Disney princesses. By illustrating this, the design packs a powerful punch when communicating the brand identity.
Symbols differ for different genres and demographics. You can pair your music note design with other genre-appropriate icons.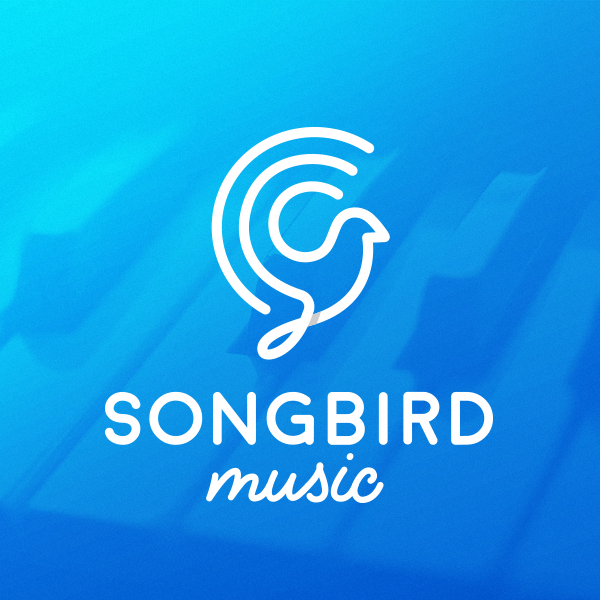 SONGBIRDmusic Logo by visual curve
Skulls look good for hardcore bands, fedoras suit jazz, sombreros for mariachi bands, religious signs for gospel music, boots for country bands, and more. The possibilities are endless for creative minds.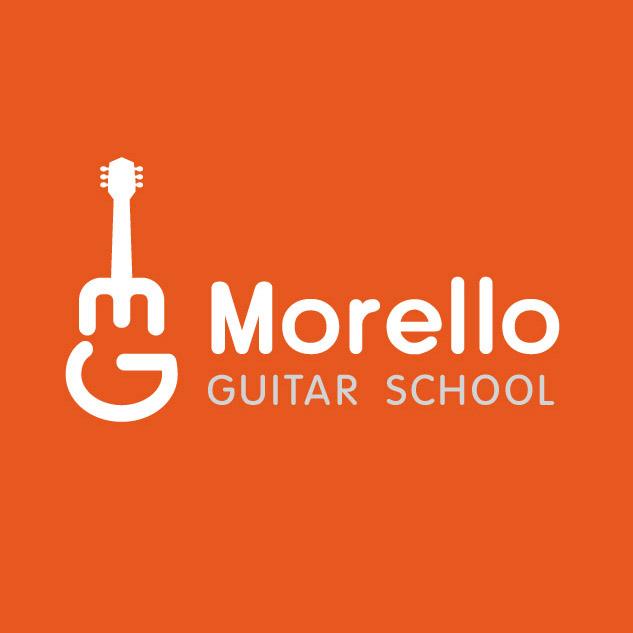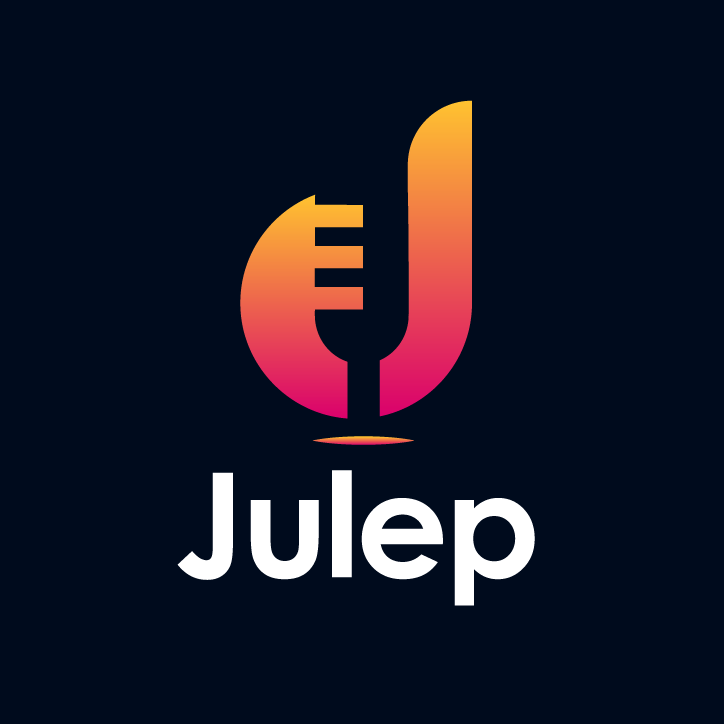 But if you plan on eventually expanding to other genres, you can opt for other symbols that are adaptive and applicable to a wider variety of music. Items like vinyl, CDs, headphones, and radio are some of the music-related items you can use.
Get ready to stage dive
Bad branding and marketing are some of the top reasons musicians fail.
Can you imagine if Taylor Swift released music with poor branding and marketing? Her genre-shifting discography that challenged the existing notions of country, pop, and rock is one of the well-marketed projects in the industry. Each one was dignified with compelling graphics that easily connected with her audience.
You can also apply to other branches of design and branding as well.
Branding is one of the many factors that come into play when it comes to music success. Great talent, passion, and production are best represented by appealing graphics for visual communication. Creating a balanced logo will let you become a more credible brand and access a wider pool of audience.
BrandCrowd is making effective branding kits more accessible to non-designers. Our logo creation tool will hand you the power to personalize ready-made designs and impress your listeners.
Press play on better branding by grabbing a design from our music logos.
Next on stage: