30 PUBG Logos That Will Get You A Chicken Dinner
Reading Time:
6
minutes


Gamers love PlayerUnknown' Battlegrounds for its immersive art, innovative game modes, and great team challenges.
PUBG has its way to make its 3.24 million players collaborate. The game does this by allowing crew tournaments that allow gamers to get in on exclusive stuff every season. It gets competitive as crews from all around the world battle to top the ranking system. Besides cool items, they get to have the bragging rights and the opportunity to meet pro players, too.
Once you've learned how to create your own crew on PUBG mobile or PC, you're well on your way to top the charts.
But not so fast.
It takes time to become a solid crew. Learning the tips and improving your skills to win the game as a team is a great way to becoming the most envied group on PUBG. Some clans stop there, but some go the extra mile with branding.
Defining a clear cut brand identity starts by creating a logo that will represent your hardworking crew. This visual identity will help you become the envy of your competitors and build an awesome reputation for everyone in the game. People will start associating your logo with tenacity and each victorious tournament you play.
You can check out great logo ideas for your clan to give it a badass look. The following are great starting points for your logo design concept:
Anatomical figures like the skull are depicted in art to represent death.
This is a way for you to show that you claim lives using your strategy and the help of high-skilled clan members. It all started in the 12th century when militia incorporated this in their flag design for intimidation. Back then it was common to see coats of arms with the symbol.
It is also an important symbol in other sectors as well. For scientists, skulls allude to hazardous environments and substances. The symbol became the standard when labeling such products to follow rules and regulations.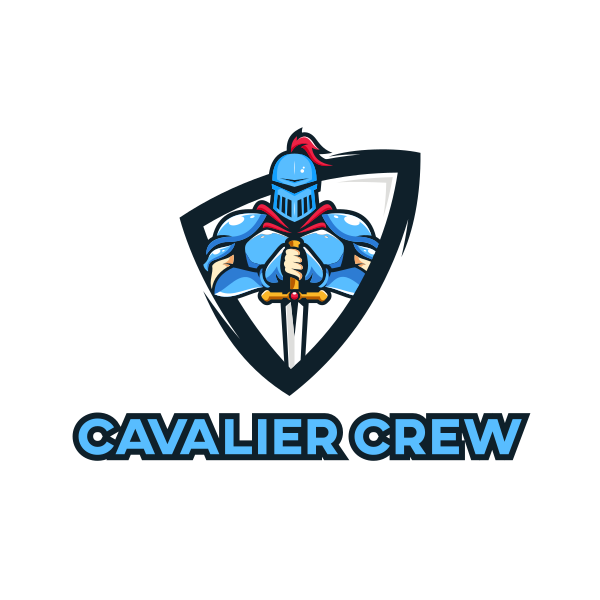 Blue Knight Shield by beldinki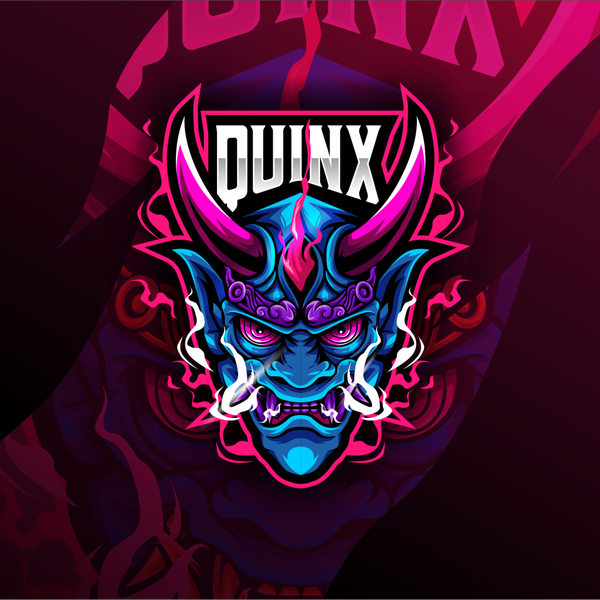 Quinx "Demon Mask" by vigra chandra berlian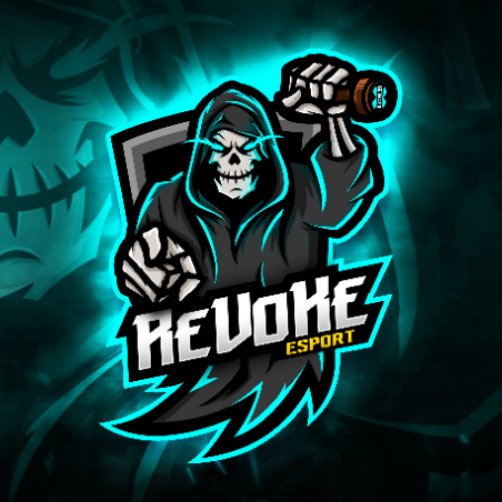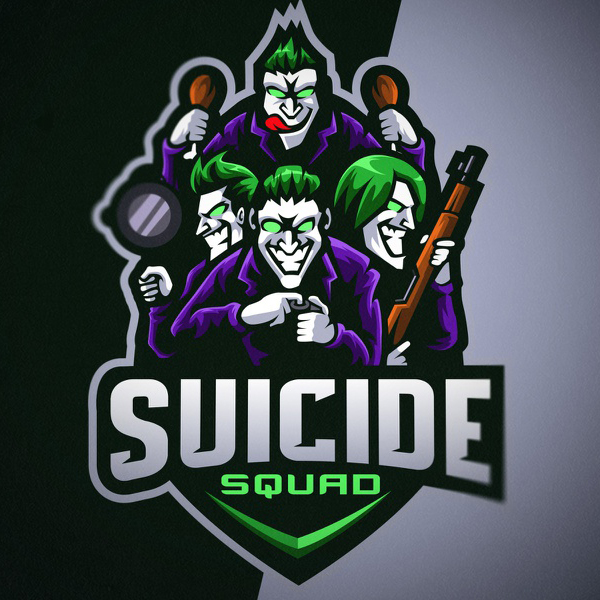 SUICIDE SQUAD PUBG TEAM by Marvin Baldemor
Did you know that it was also used as a memento mori or a reminder of mortality in the late middle ages? It is one of the classic insignias used for the phrase along with hourglass figures, decaying flowers, and more.
Pirates use black flags with a white skull illustration to signal an attack. This flag is called the Jolly Roger and its use began in the 18th century. The alarming symbol warns targets of what is about to come for them.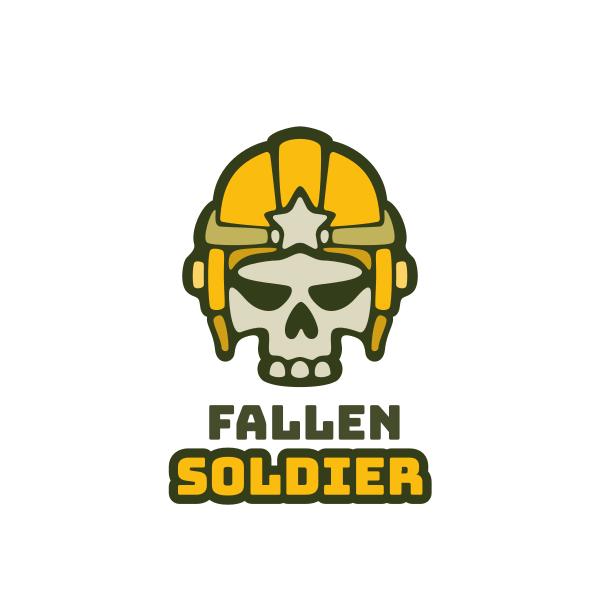 Despite the different ways people choose to view skulls as a symbol, one thing is for sure. Skulls are fascinating additions to your PUBG logo.
The way humans have interacted with and depicted creatures in the past has shaped the way we perceive them today. Animals like lions are seen as aggressive while owls are read as reserved. There is a wide range of traits you can communicate just by using an animal to represent it.
Animals communicate a lot of personality and versatility that's why brands opt to use them for branding.
You will see a lot of animal symbolism from literature up to college sports team logos. Some examples include Spiderman, Red Bull, Penguin Random House, Ferrari, and more.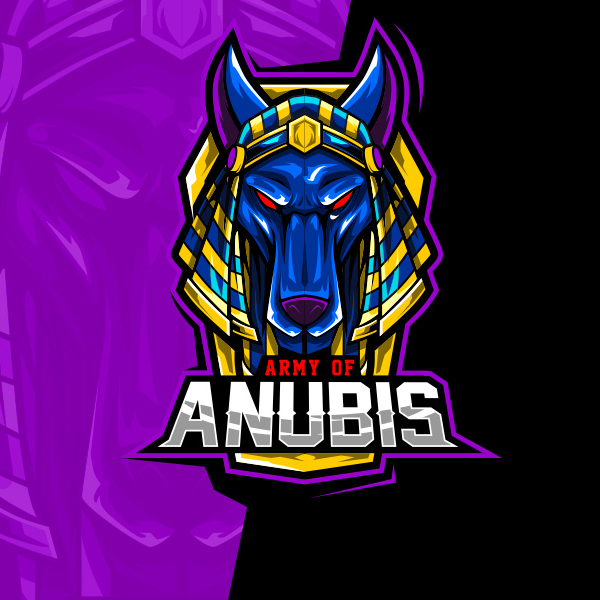 Army Of Anubis by vigra chandra berlian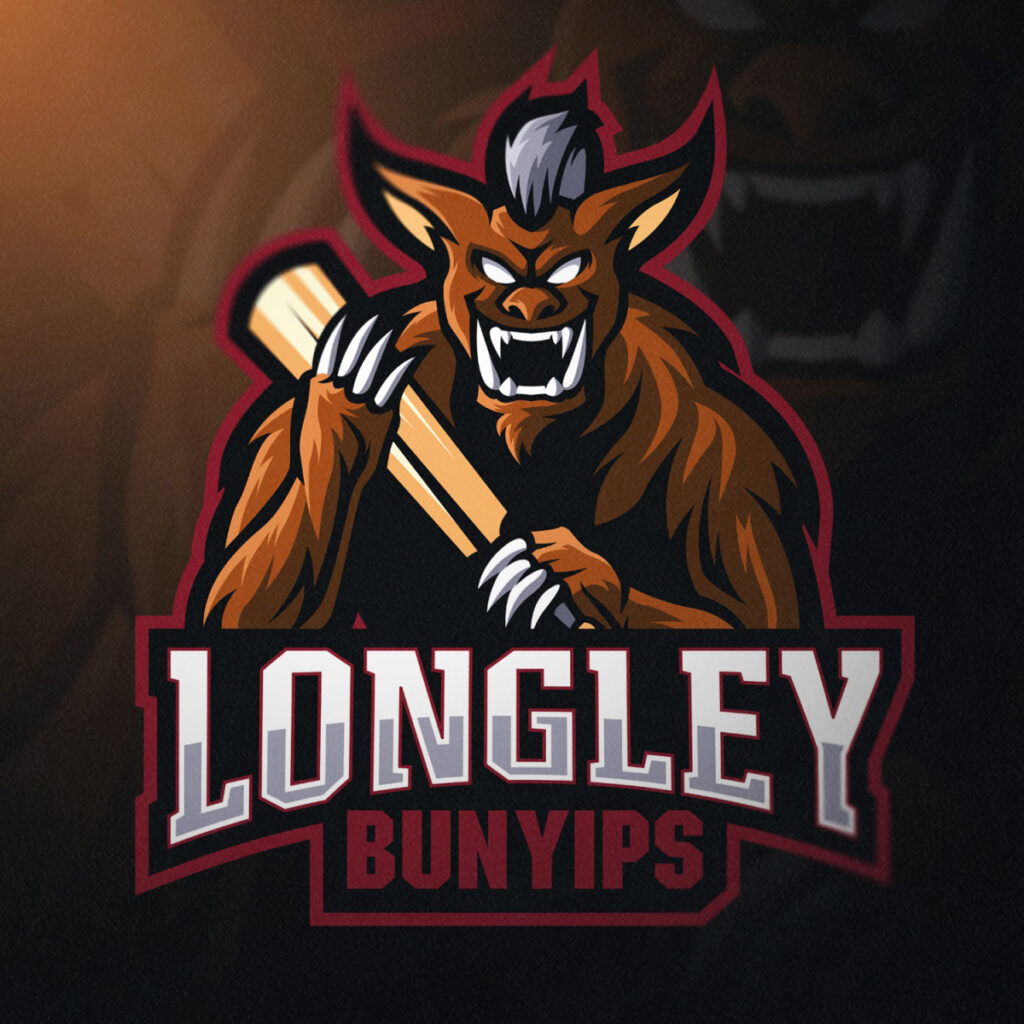 Bunyip Mascot Logo Design by Marvin Baldemor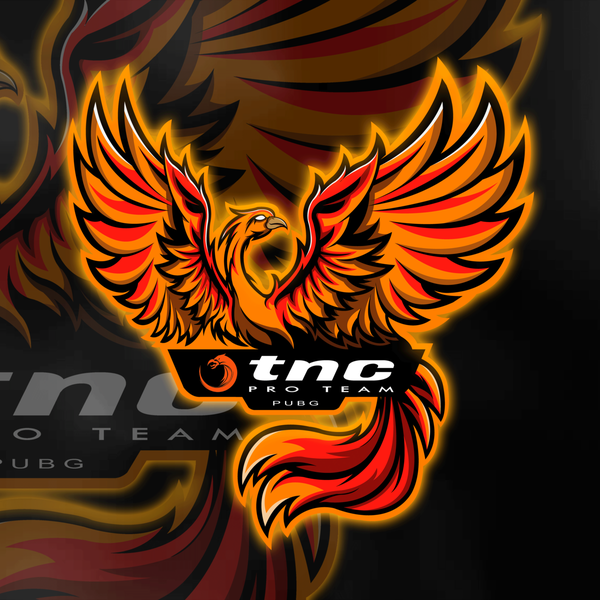 Tnc Mascot Mascot Logo by Psycho Graphics
Esports teams are no stranger to using this type of logo. Phoenix1 is a North American League of Legends team. The group has an intense bird logo. Another great example is Seoul Dynasty, an Overwatch League team with a tiger logo. The team represents Korea with a culture that considers tigers as a strong creature that brings good luck.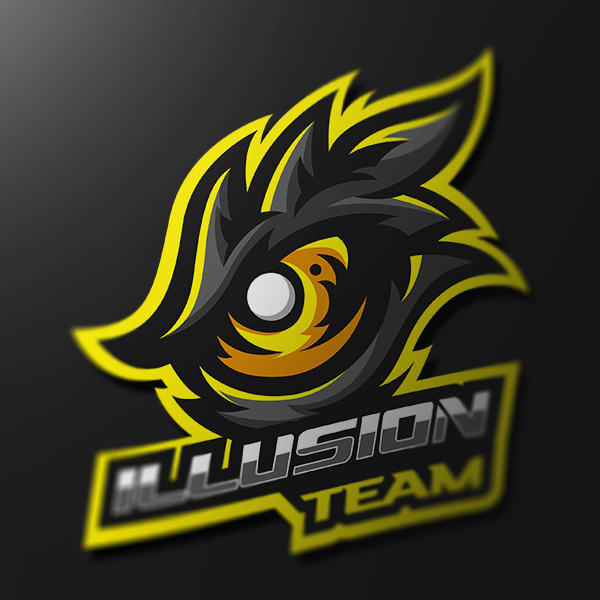 ILLUSION TEAM EYE MASCOT LOGO CHARACTER VECTOR by Teng Studio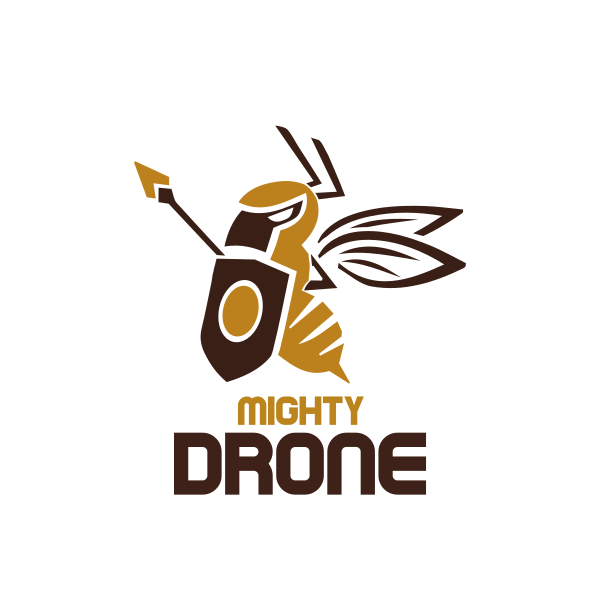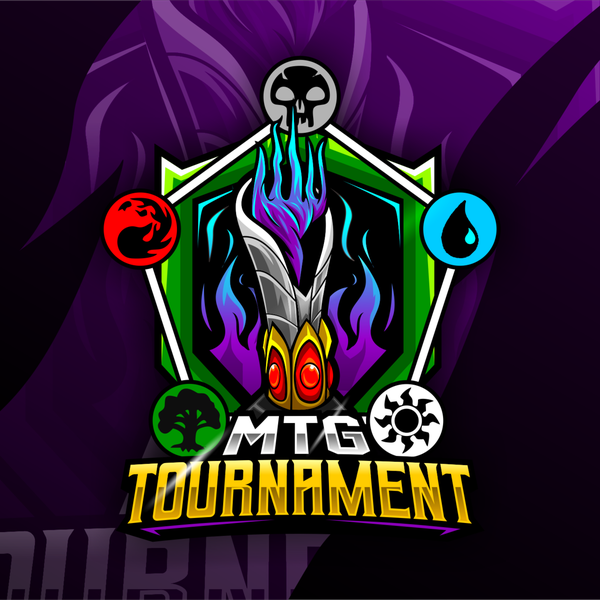 Magic Gathering trading card tournament by vigra chandra berlian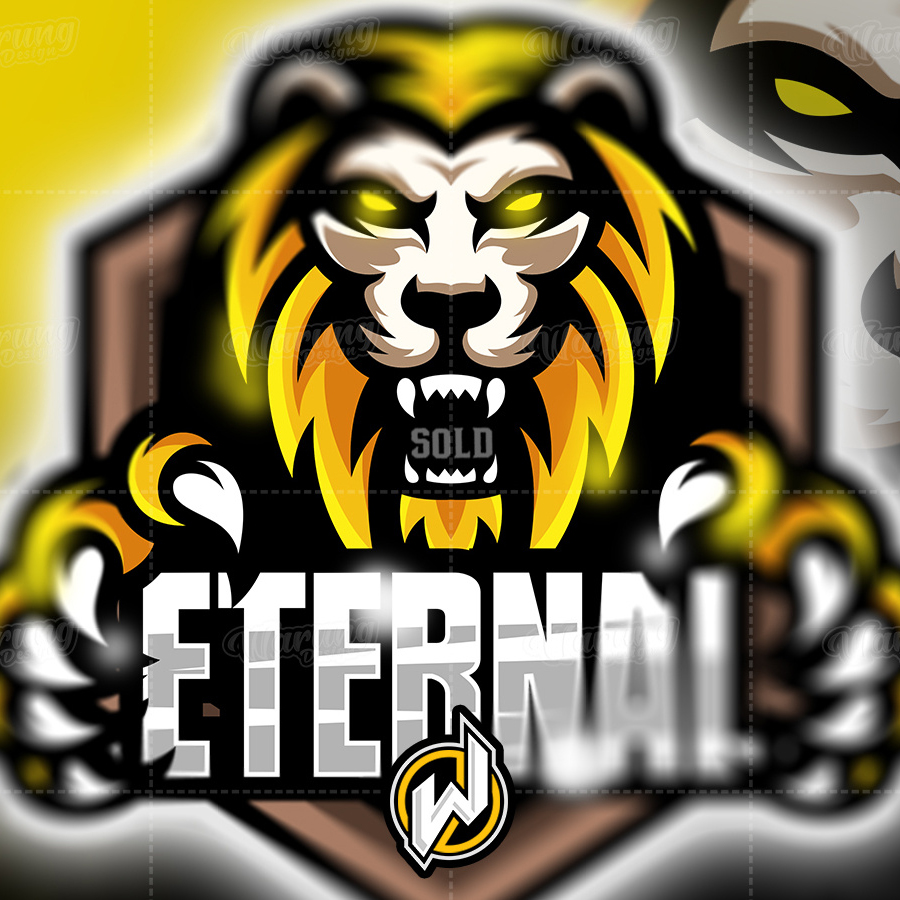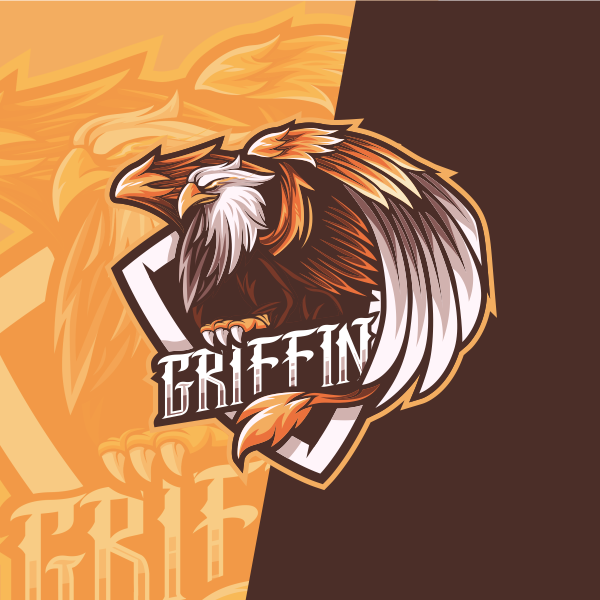 Griffin Esport Logo by vigra chandra berlian
Since these logos display a lot of character, it can easily become relatable for your potential crew members. PUBG is a hostile game of battle royale. Using animals that symbolize ferocity such as snakes, jaguars, buffalos, honey badgers, and the likes will be appropriate.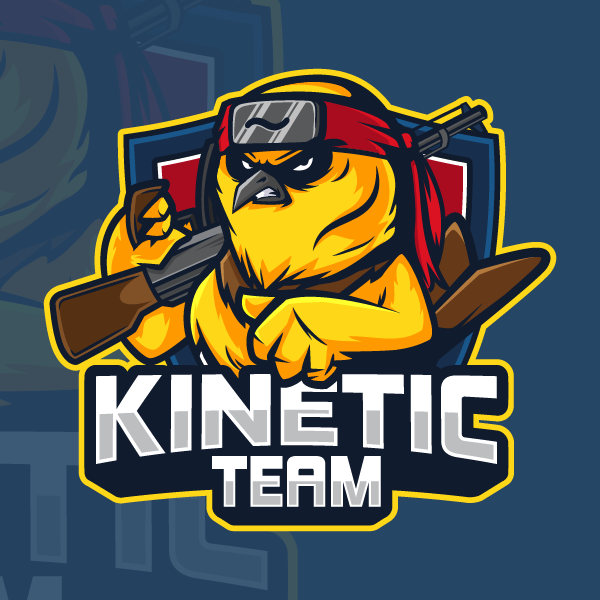 PUBG Logo Team by Irvan Ramdani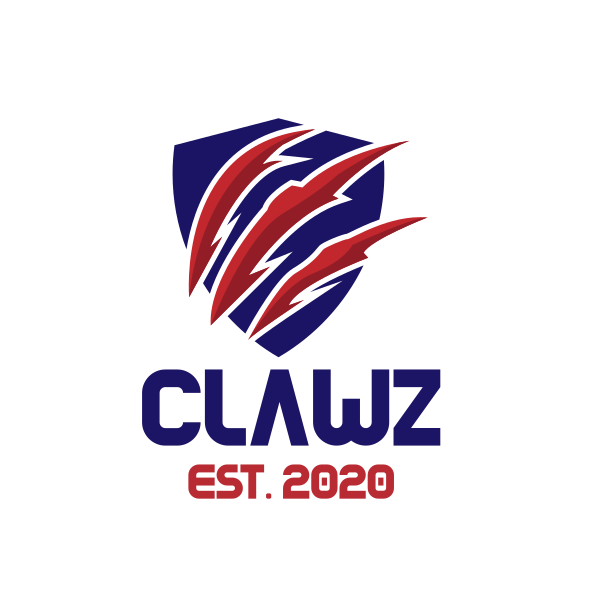 Pro tip: Use color
Whatever attribute you may want to associate with your brand, you can amp it up using colors. Psychology also plays a part in this and you can read more about getting psychological about brand color here.
Competitive teams often use the colors red and blue. These colors look very patriotic when used together, but individually they hold different meanings. Red evokes romance and boldness, while blue communicates intellect and strength.
Logos with great typography can do without other design elements. Fonts can relay a lot of information without the use of complicated symbols. Using the right font will help you create a readable logo that helps your clan name become more recognizable.
When you have a good font or font combination your logo can stand alone perfectly.
Before deciding on a font, you should first choose if you want a lettermark or wordmark. These two are types of text-based logos. Lettermarks feature only the initials of the brand, making the design short and bold.
Teams that want to showcase their full team name should opt for wordmarks that use the entire name of a company for the logo.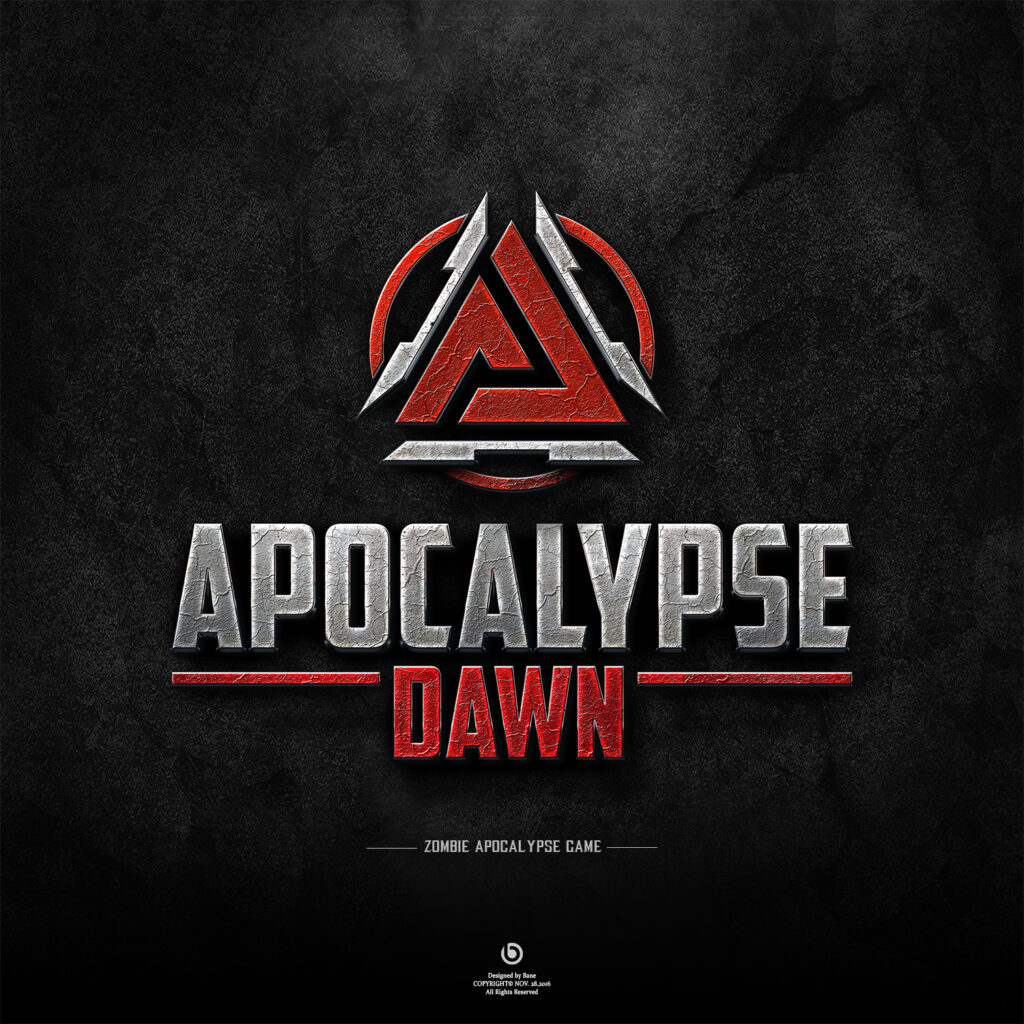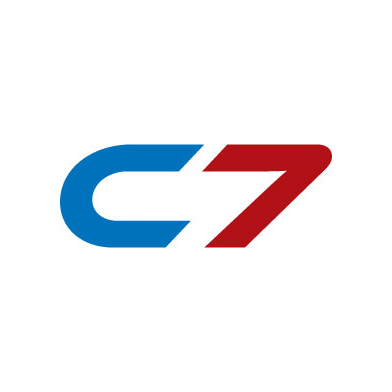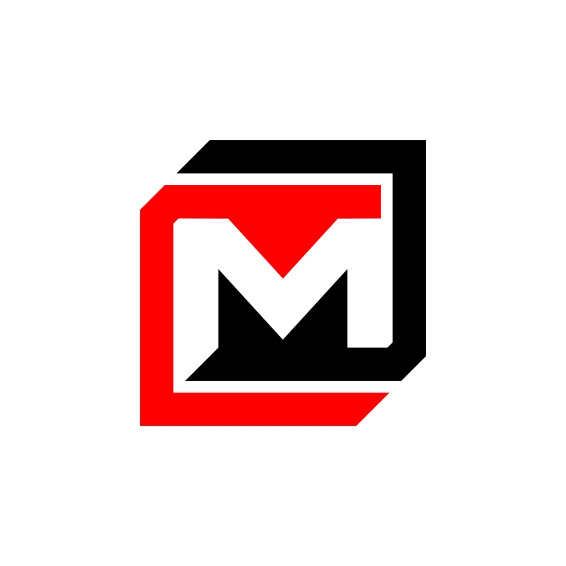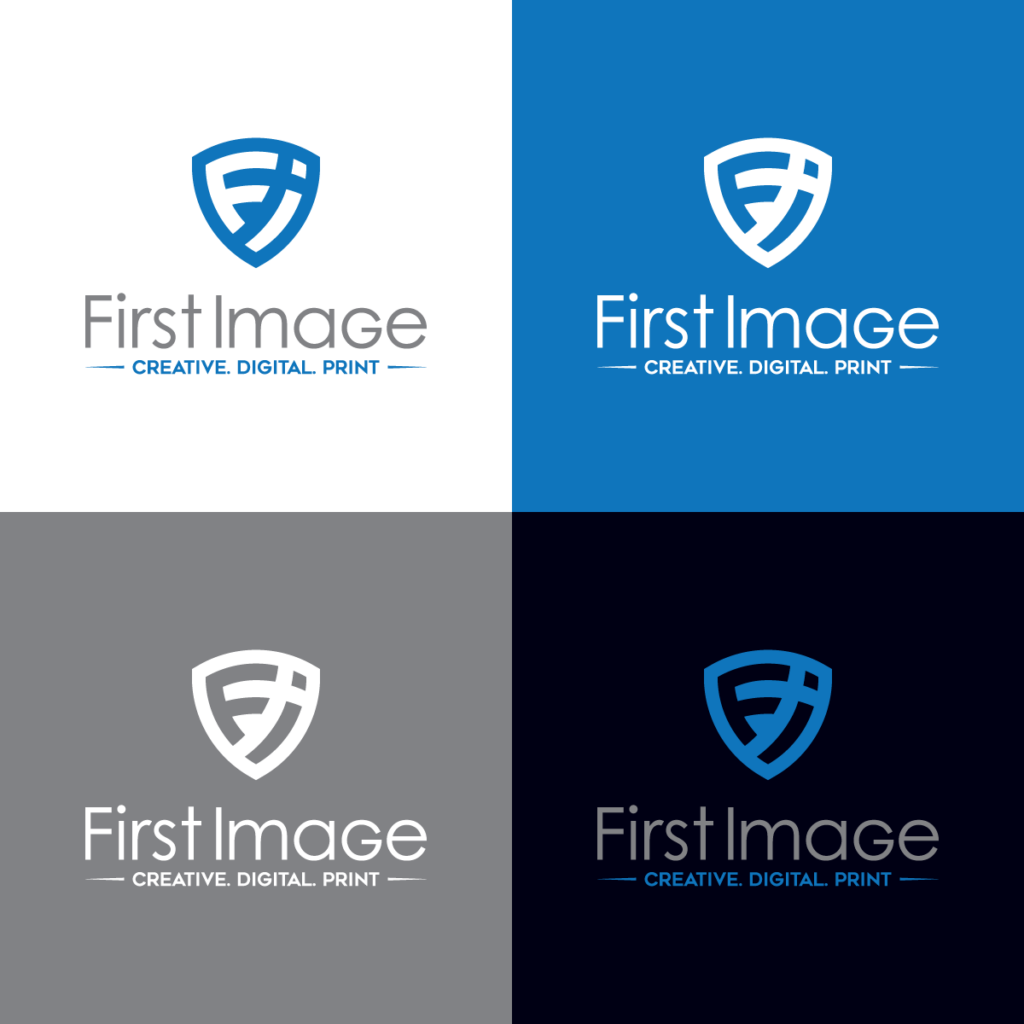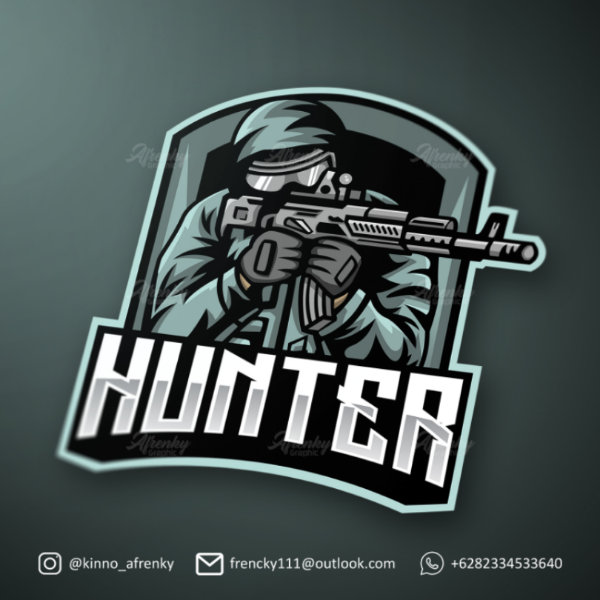 Hunter Mascot Logo by Kin Studio
PUBG players often use different symbols in their names to give them a unique look. This is also a good idea for your symbol. Fonts such as ChunkFive, Ostrich, Trench, and League Gothic are examples of cool fonts that are extremely readable.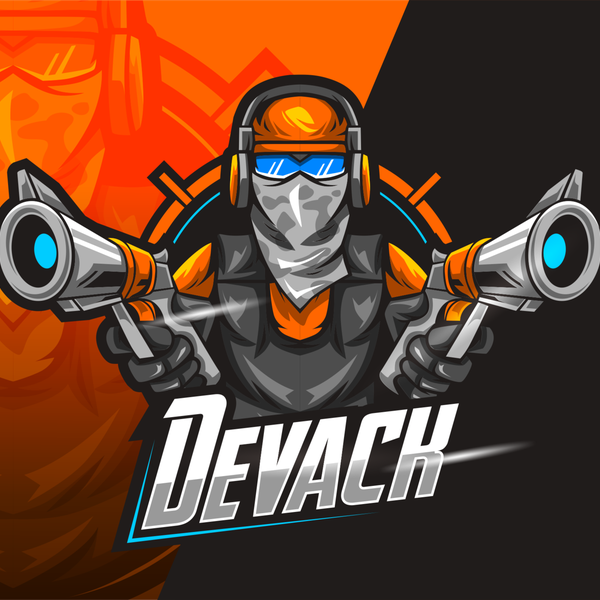 Devack shooter by vigra chandra berlian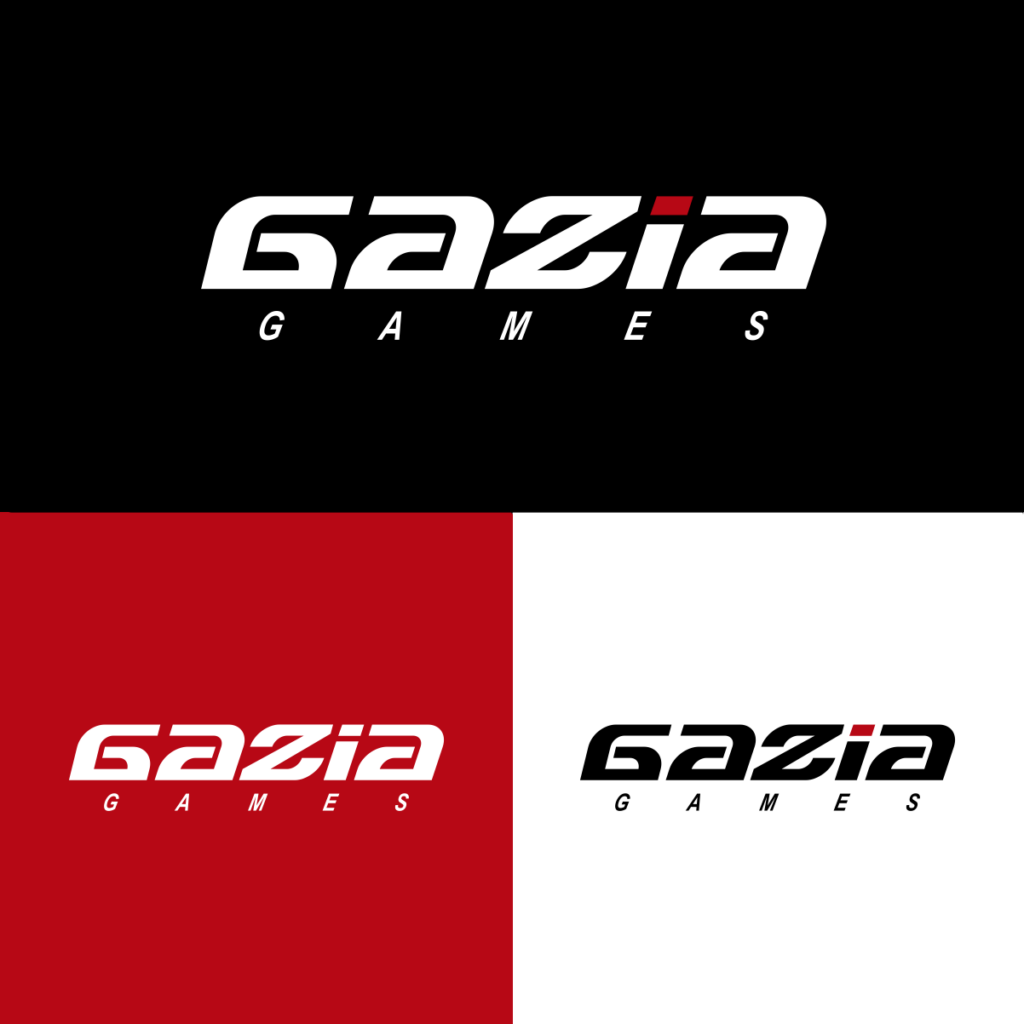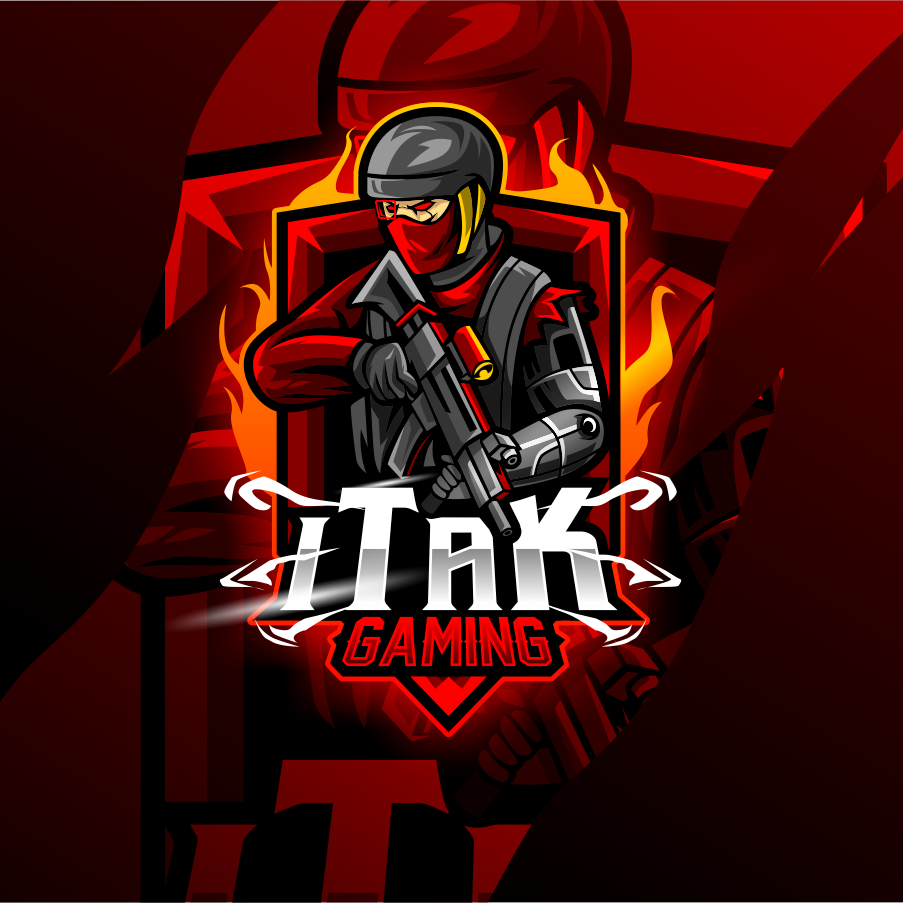 cybord soldier by vigra chandra berlian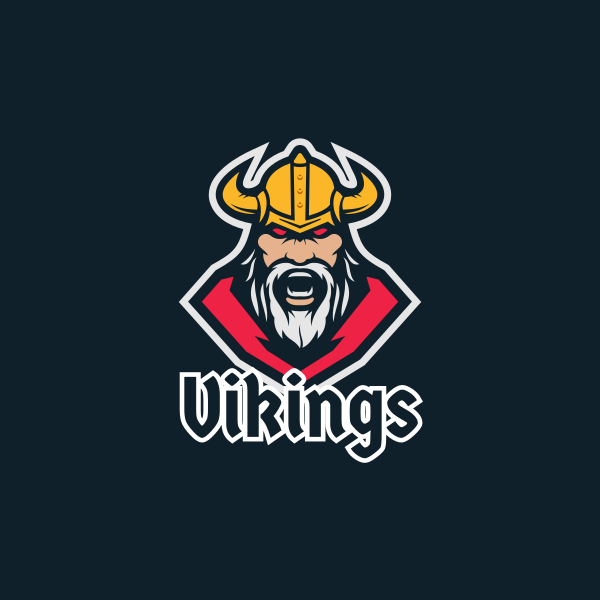 Gaming Viking Esports Clan by beldinki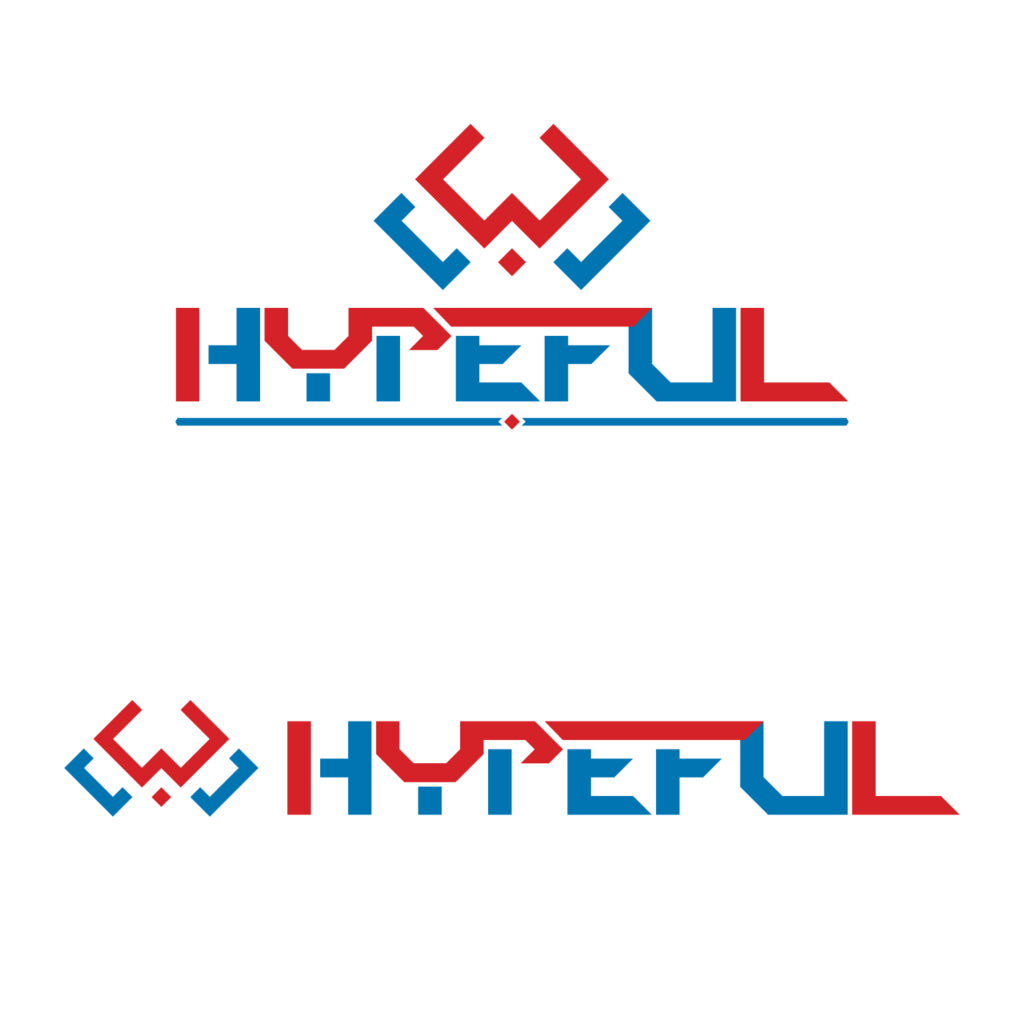 Just in case you're curious or you want to use the same font PUBG uses in their logo, that font is called Headliner No. 45. It is a sans serif font inspired by vintage newspapers and military graphics.
It's drop off time
This multiplayer videogame is changing the industry for the better. People have loved the game since 2016. It's always a good idea to share the fun and most importantly, the chicken dinner with friends. Make sure you pair brand your PUBG crew in a remarkable way.
Grab your gear. It's time for you to target the clan symbol of your team's dream using our PUBG Logos.
We're dropping cool design concepts regularly so you better make sure to keep the gallery within your scope.
Ready for another round of learning?