38 Military Logos To Strengthen the Squad
Reading Time:
7
minutes


People join and value the military for various reasons, including patriotism and national security. With a military logo, you can show your support to the troops. Or you can use it to develop a recognizable brand identity that will let your audience know that your brand is involved in combat.
This design is also great for other businesses such as stores, firearms training, gaming, and more. It's a type of logo that lets you tap into a patriotic brand identity.
We collected some of the best army logos and naval logos with different concepts to help you get a better idea of what you can achieve with this type of design. Check out the overview below.
In the army, badges signify ranking and accomplishment. These insignias make it easier for people to identify soldiers. Using this for your logo will help people associate your brand with the military instantly.
Another perk is that the shield-like shape of a badge provides visual prominence to your logo. It can be used to frame your design and make your graphic mark more adaptive.
To spruce your design up, you can include ornaments into your design like chevrons, eagles, stars, wings, medals, and other similar subjects. Using them as a focal point can add visual intrigue to your logo.
Check out more heraldic logo designs here.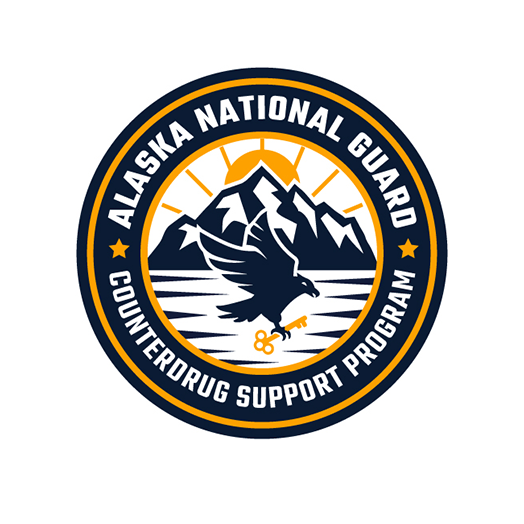 Alaska National Guard Counterdrug Support Program by Ena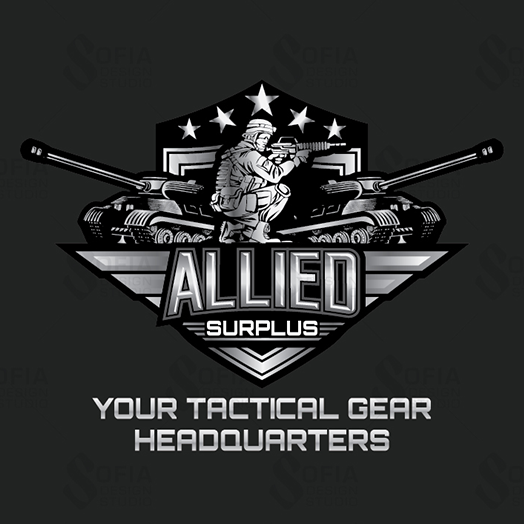 Allied Surplus by SofiaDesignStudio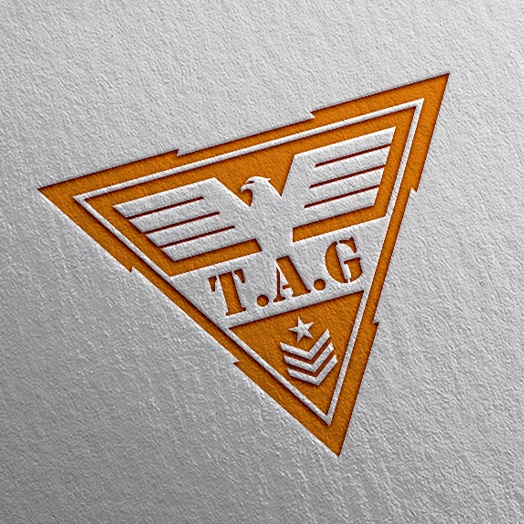 Army Logo Design by 4tech services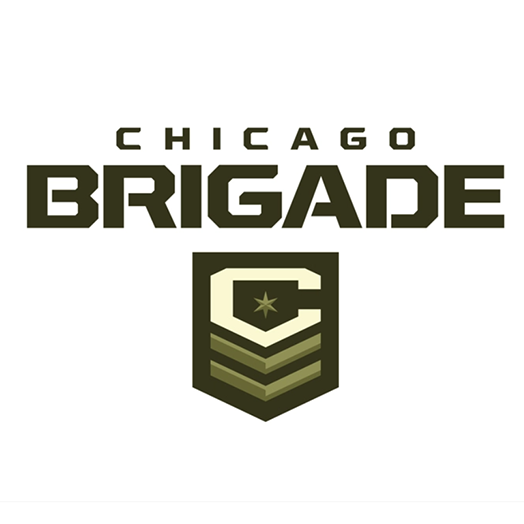 Chicago Brigade by Thomas Hatfield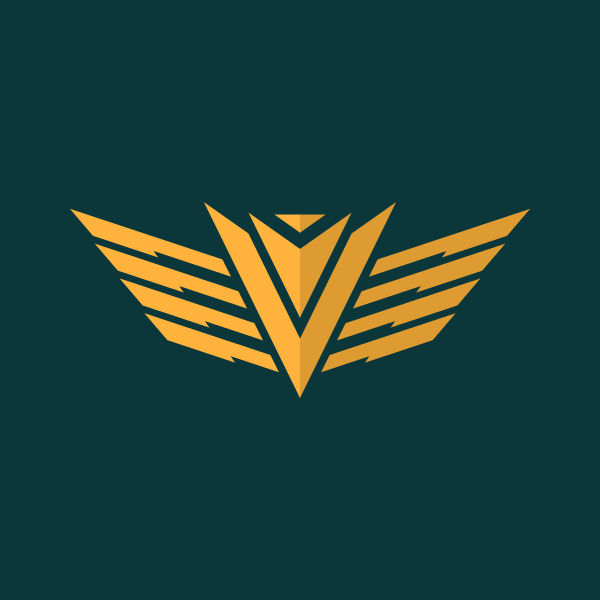 Golden Military Badge by royallogo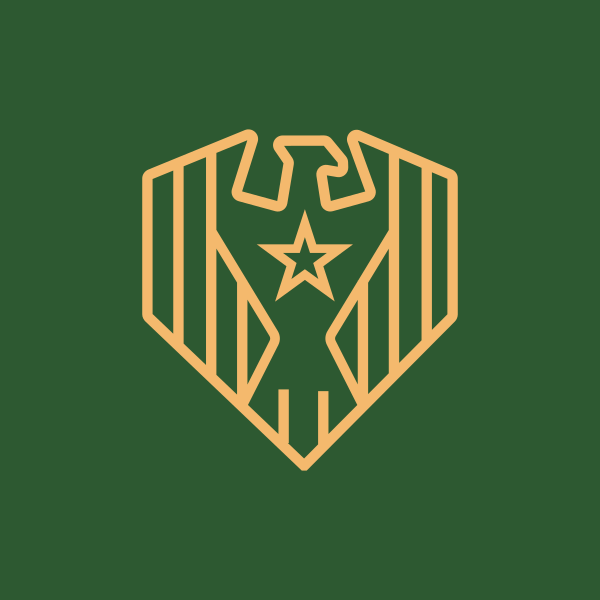 Military Eagle Shield by korzuen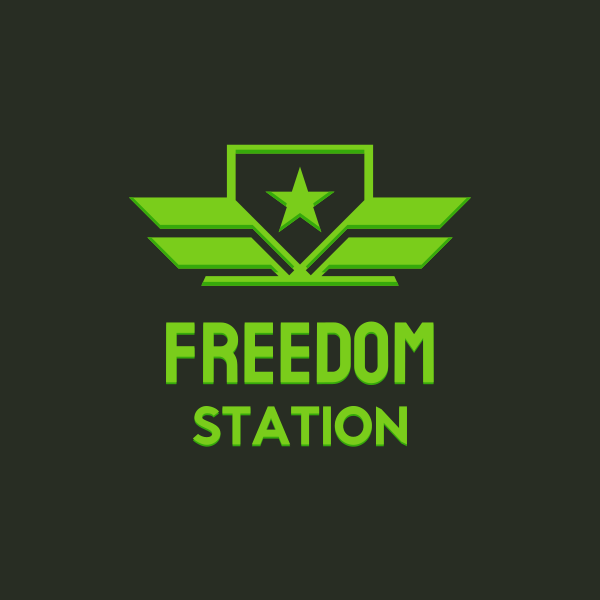 Military Freedom Star by brandcrowd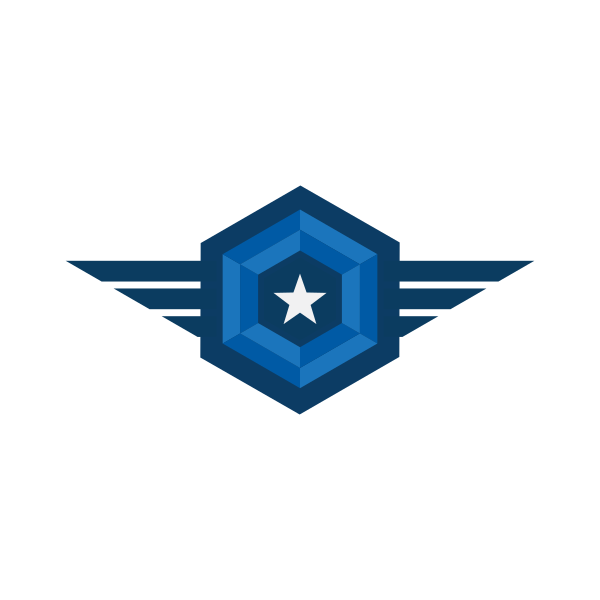 Military Star Wings by royallogo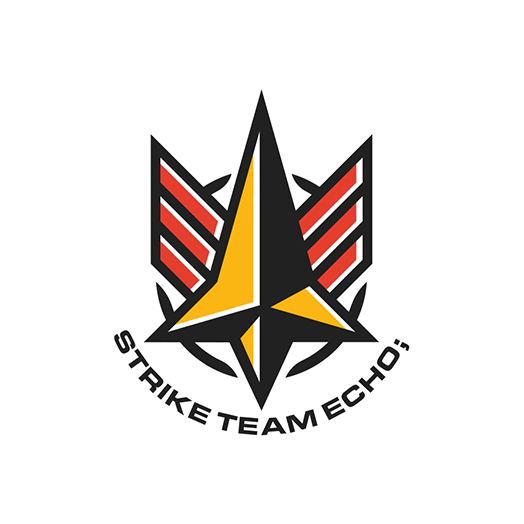 Strike Team Echo by Dillan Powel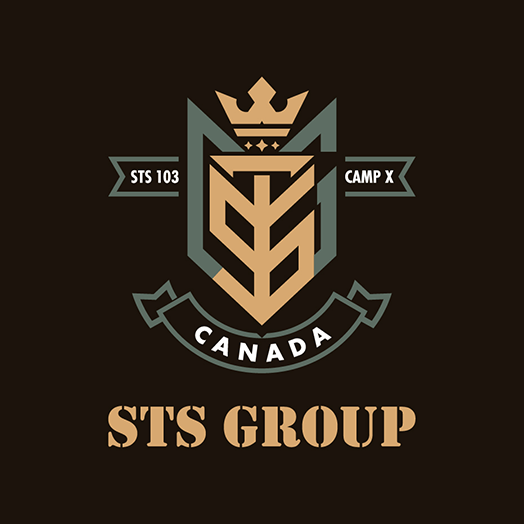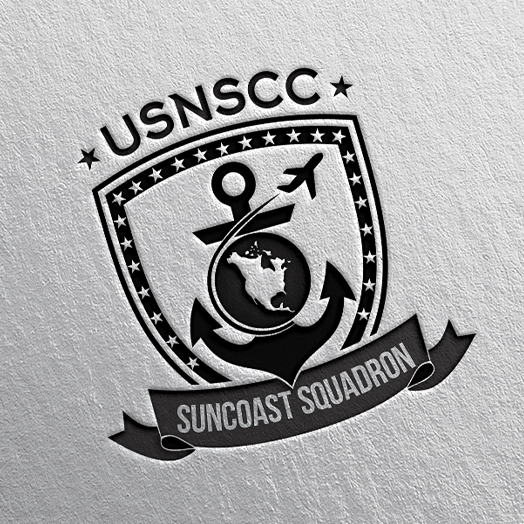 Suncoast Squadron USNSCC by Sizuka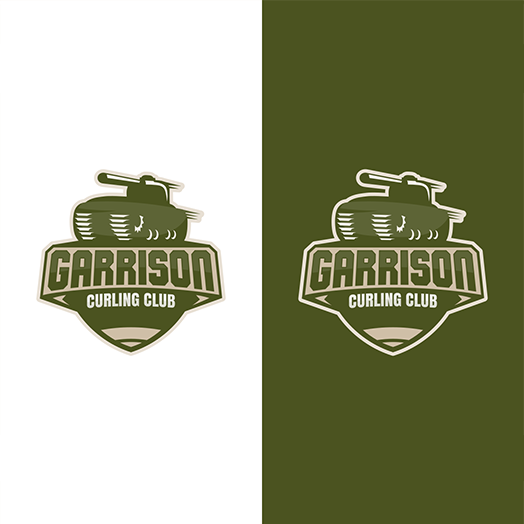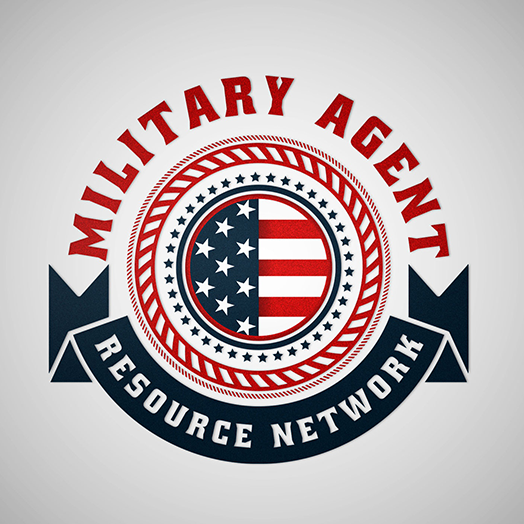 US Military Agent Networking GROUP LOGO by Ghosh Designs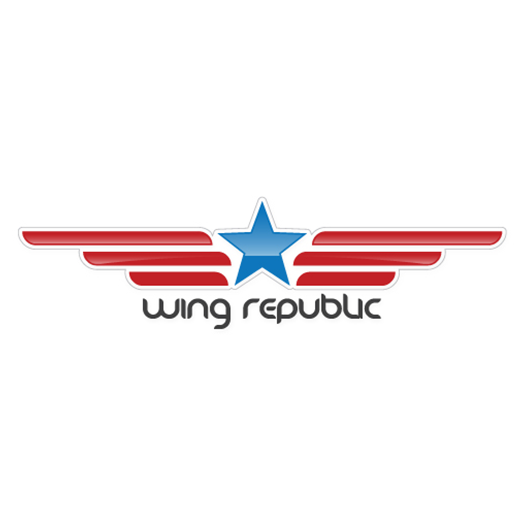 Pro tip: Be original
It's essential to have a unique logo design to help your brand grow. This makes your brand more memorable and prevents the audience from confusing you for your competitors. So, you shouldn't imitate other brands and be a copycat. Otherwise, you may run the risk of trademark infringement.
Amp up the creativity by portraying a soldier mascot as the focal point of your logo. This brand asset is another way to reinforce your brand personality and encourage people to become more familiar with your company.
You have different options when it comes to selecting a mascot for your business. Anthropomorphic animals and original characters are some of the standard options when it comes to finding a personification of your brand.
However, you can also opt to use illustrations of a troop and signify your clan of soldiers. But you want to be careful not to add too many design elements to your design. What this does is help you avoid visual distraction and retain your impact.
View more concepts below!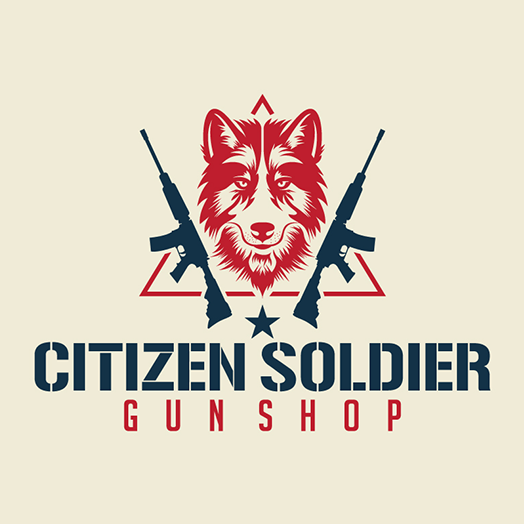 Citizen Soldier by creative.bugs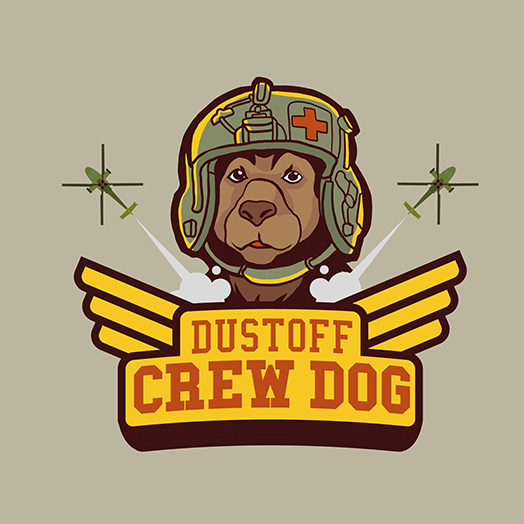 Dustoff Crew Dog by Nublan Ameram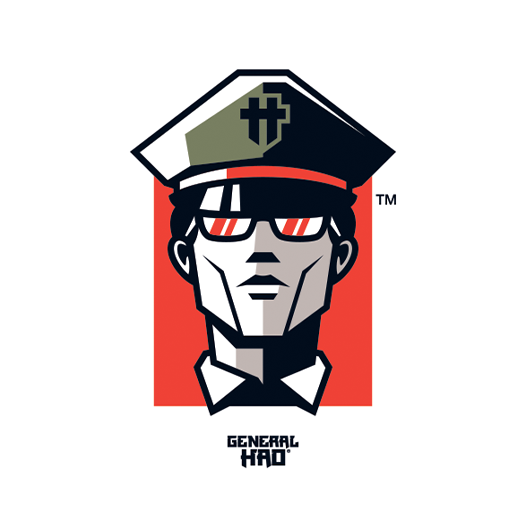 General Hao by Krzysztof Nowak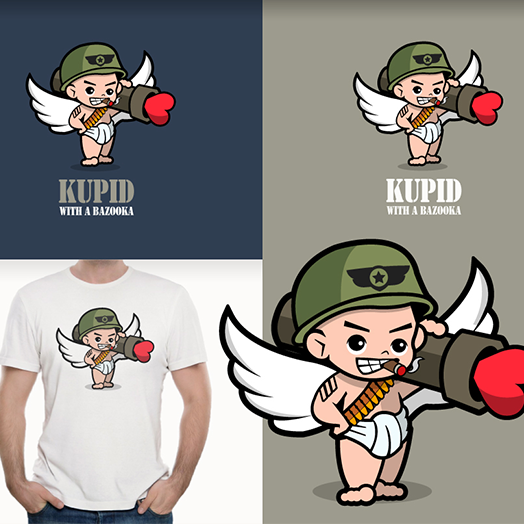 KUPID WITH A BAZOOKA by SilverFire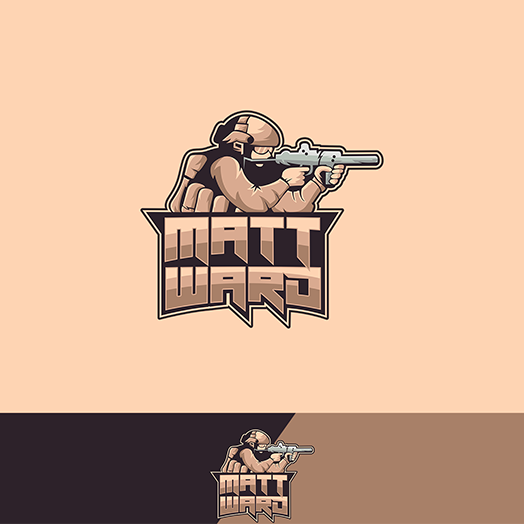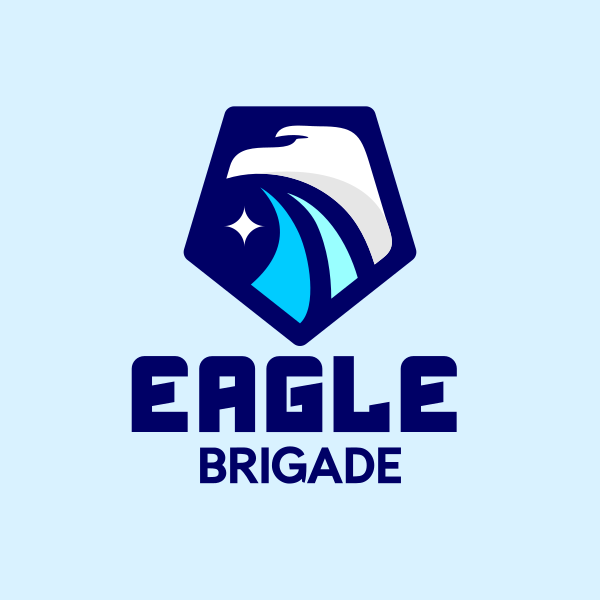 Military Eagle Badge by novita007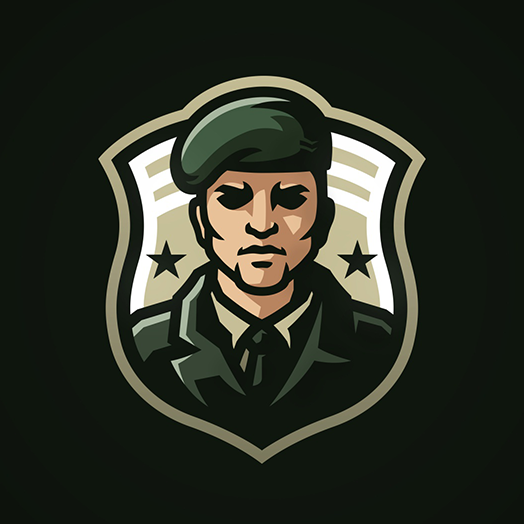 military mascot logo by Ali Arda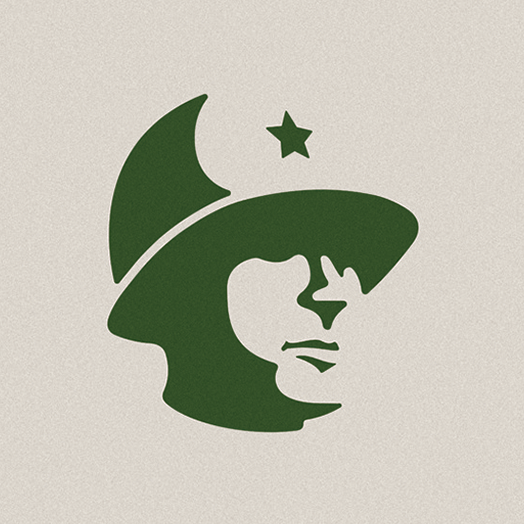 Negative Space Soldier by Mark Farris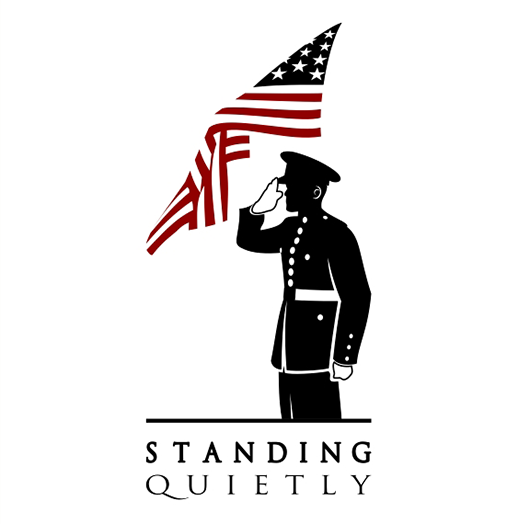 Standing Quietly by Fabio Piscicelli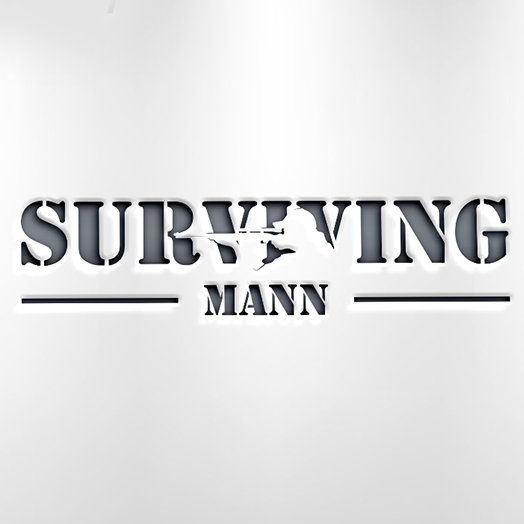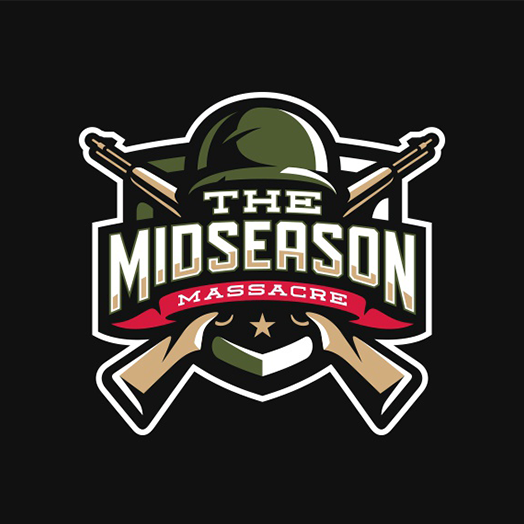 The Midseason Massacre by Yury Orlov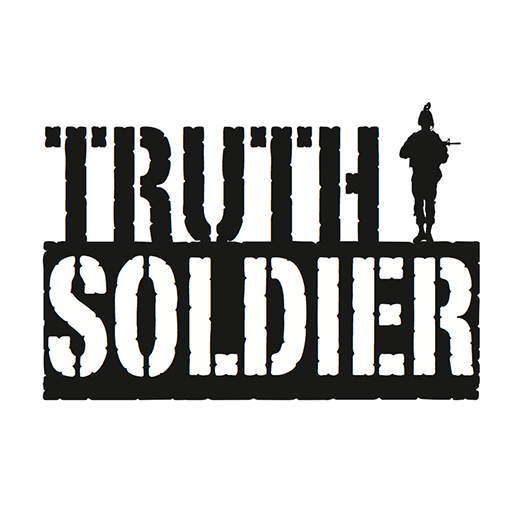 Truth Soldier, LLC by TrentRoberts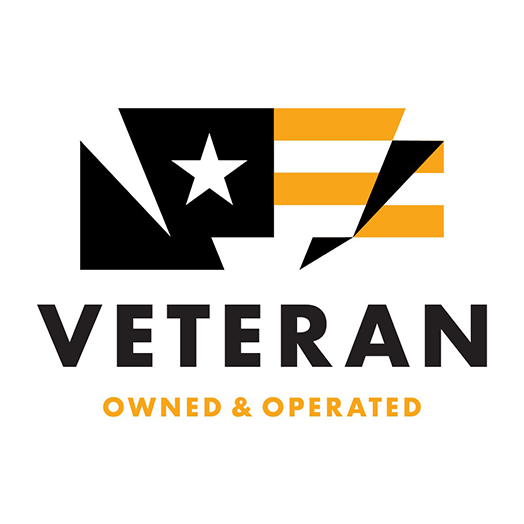 Veteran Owned & Operated Badge by Dan Draper
Pro tip: Use readable fonts
It's not enough to look for pretty fonts. You also need to look for typography that's easy to read. Or you might find yourself with an exciting design but with text that's hard to read. You wouldn't want to give your audience a hard time reading your brand name, right? To combat this, you can use readable fonts for logos such as Proxima Nova, Nexa, and more.
Why choose a design that looks typical and common when you can stand out with a cool logo?
This type of design instantly lets people know that your brand is fresh and in fashion. You want to make sure that your brand has a visual identity that communicates this to your audience.
Apart from text and illustration, color is another design element that will elevate your logo. For army-inspired designs, it is common to see red, blue, green, and brown. These colors reference the camouflage worn by soldiers and patriotism at the same time.
Find more ideas in this section. They're perfect for a wide range of applications, be it a veteran logo or a gaming logo!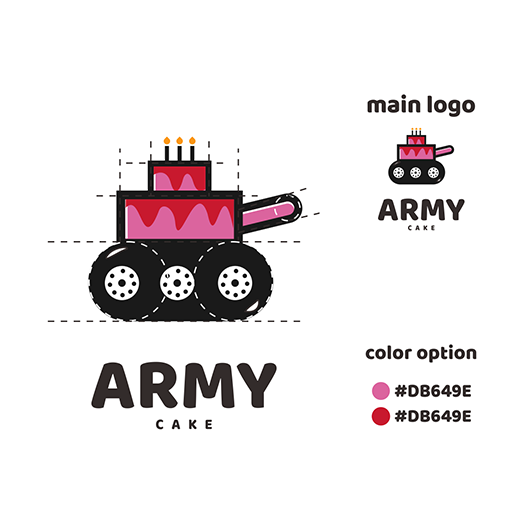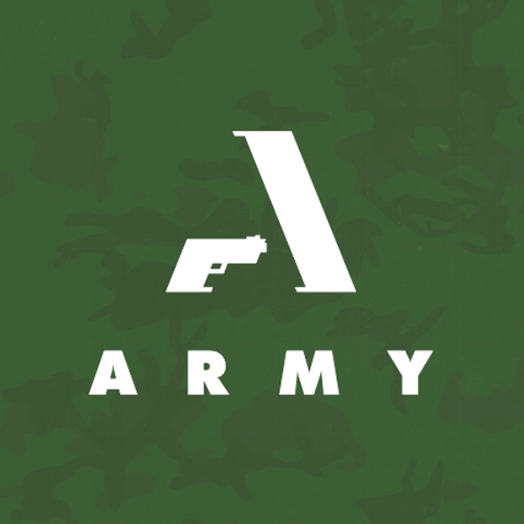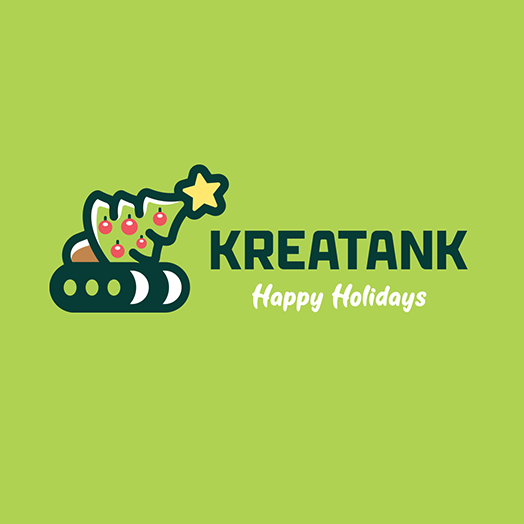 Kreatank Happy Holidays by Daniel Bodea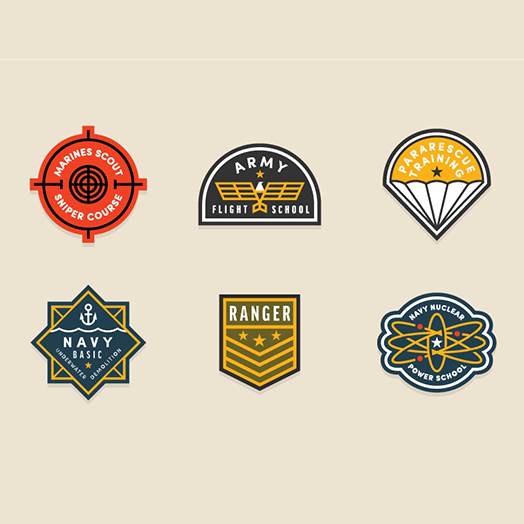 Military Patches by Peter Komierowski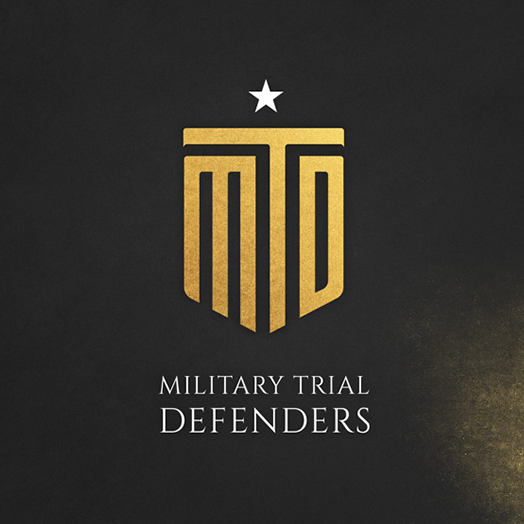 Military Trial Defenders by Scott Pokrant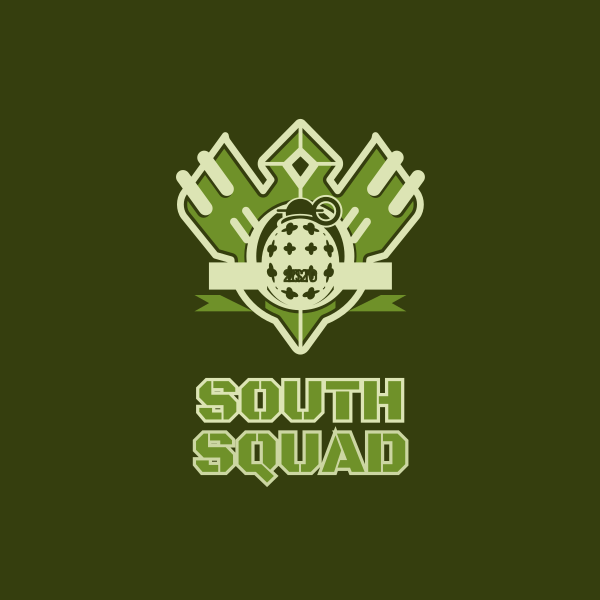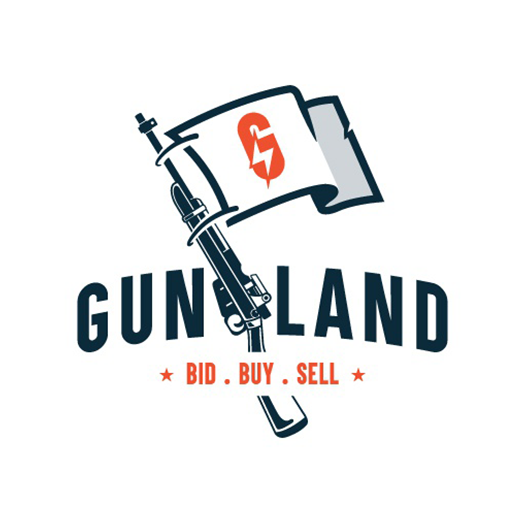 Online Arms Dealer by Sam Horn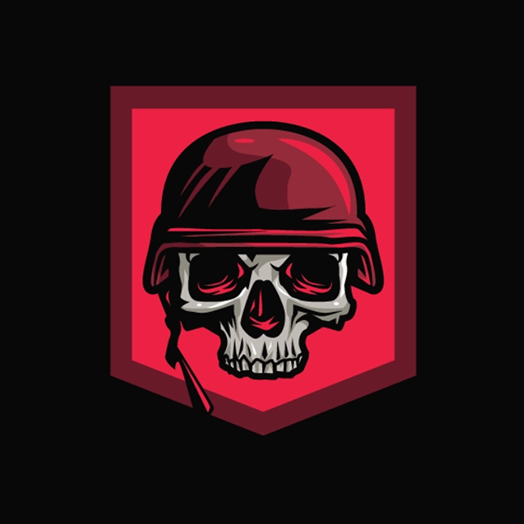 Skull military by Yehezkiel Azizal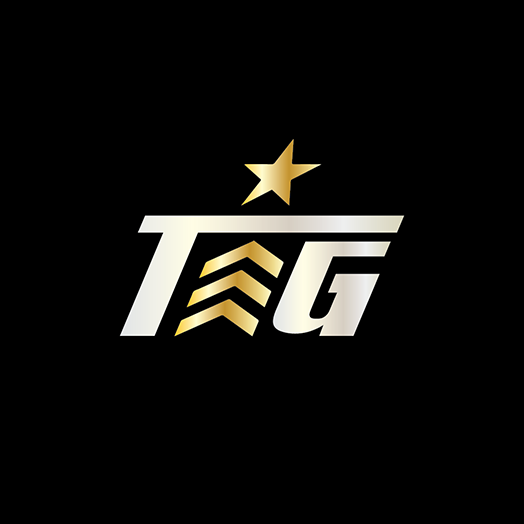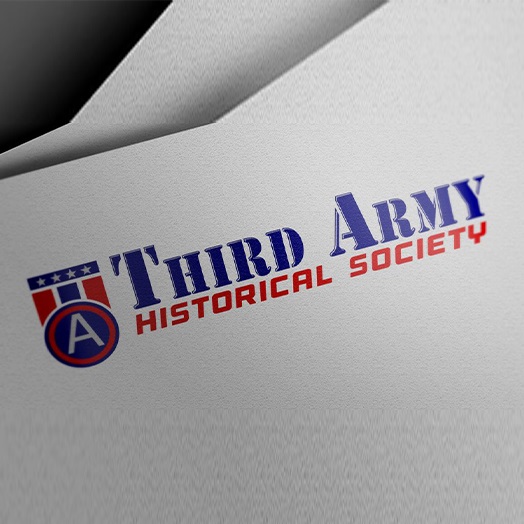 Third Army Historical Society by Shaun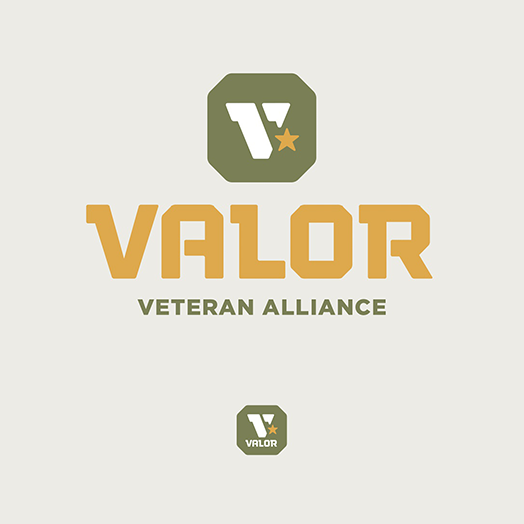 Valor Logo by Nathaniel Navratil
Pro tip: Try the color theory
Understanding the color theory will help guide your design process, especially if you have little to no design experience. It uses the color wheel to create various color harmonies that you can incorporate into your own design. You can use it to come up with triadic colors, split-complementary colors, and more.
Conclusion
Doesn't this collection of military logos make you want to put on your army boots and fortify your brand identity? Having an army logo is essential if you want your brand to appear authoritative. It also lets them know that you are involved in this market.
So if you're down to get a military-inspired identity, we're letting you in on some quick ways for you to source one.
DesignCrowd is a crowdsourcing platform brands use to run logo design contests. This is a great way to receive different design proposals and have the luxury of choice. The platform has a community of freelance graphic designers that can give you up to 50 original bids to choose from. You can also run contests for flyer design and other graphic design projects. Receive the winning design today.
Alternatively, you can try finding a logo through DIY. The BrandCrowd military logo maker lets you create the perfect design in a matter of minutes. It has a vast library of graphic marks that you can customize and an editing tool that enables you to tweak design elements such as color, font, layout, and more. The website also has makers for other brand assets like Facebook event covers, Instagram posts, and more. Try it right here.
Read more articles on design and inspiration below: