40 3D Text Logos for Breakthrough Brands
Reading Time:
7
minutes


3D logos are timeless, especially when designed the right way. Although it is currently a logo design trend, it will definitely be one for the books. You can enthrall audiences with a brand mark that represents your brand in style.
The first step to creating a 3D text logo is getting design inspiration. It gives you new ideas that you can add to your design concept and make it more unique. Having fresh ideas will let you become aware of the latest trends and best practices that you can apply to your logo.
Keeping a compelling brand identity will help you improve your business's reputation, both online and offline.
Find out how designers are combining three-dimensional design and typography to make exciting graphic marks. There is a variety of text logos you can choose from:
Start reading and prepare to make the best 3D logos today.
Show the audience that you are a serious brand by using a serif font. They are letters that have a "tail" at the end of each stroke, making each letter look more aligned. This extra element makes the text easier to read in print.
Serif fonts are perceived as traditional for historical reasons. Renaissance architects and Victorians used them all the time back in the day. Some serif fonts have "Roman" in their names like Times New Roman because of their popularity in ancient Rome. Serif fonts are a massive deal to old-timey calligraphers.
Rendering serif typography to 3D instantly gives it an updated look. This design style will give your design depth and make it more eye-catching than ever before.
Vintage Serif Letter C by BrandCrowd
Blue Flag Lettermark by BrandCrowd
Mighty Brewing Logotype by Mike Burroughs
Pink Feminine Wreath Lettermark by BrandCrowd
Quest – Letter Q Logo by MarcoSalib
Salem Serif by Ana Villa-Zamora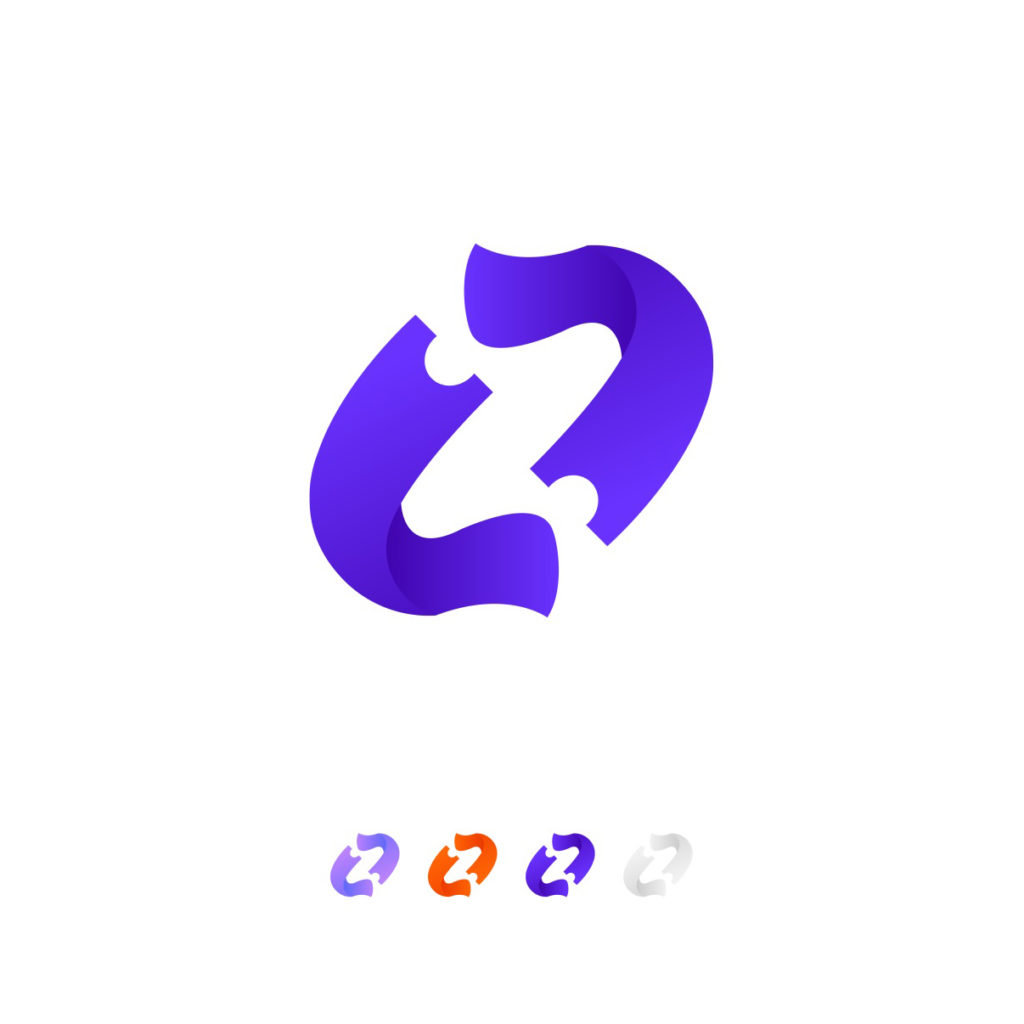 Z- Letter logo design branding for sale…💜 by RI Rafiq
Of course, there's no one way to make a 3D logo creative. This logo by RI Rafiq uses whitespace to portray the brand's initials. Whitespace makes logos appear clear and free from visual clutter. The space between looks like the letter Z in between the two ribbon illustrations.
Although seen as unclassy in the past, sans serif fonts are now seen as trendy and playful.
Sans serif text logos give the audience a more relaxed time reading on digital devices. They have less stroke width variation that works for computer screen display. A logo that looks great on screens gives businesses an advantage in the age of digital transformation.
Dimension is what makes or breaks a 3D font insignia. Take note of this when designing any 3D logo. You can combine alphabet logos with different shapes to achieve visual depth.
Ayy Bee See Dee by 𝖙𝖊𝖗𝖊𝖘𝖆 𝖜𝖔𝖟𝖓𝖎𝖆𝖐
Bright Entertainment Text Lines by BrandCrowd
Colorful Modern Letter G by town
Guidted Logo Design by Ashfuq Hridoy
For example, this Guidted Logo Design merges the letter G with a pin shape. The color and the figure creates dimension to the design. Additionally, the bold silhouette of the logo is quite eye-catching.
To get you started, you can experiment with 3D text fonts like Hussar3D, Lunch, Ardour 3D GM, and more. They are readable fonts you can use on your graphic mark. When selecting fonts, remember to stay away from the ones being used by your competitors.
Oval Gold Lettermark by BrandCrowd
Slipwell Industries by medi122
Pro tip: Make it glisten
You can finish your design off with a shiny or reflective detail. This will give it a lustrous look that will help make the logo look realistic. The highpoints of your text are great areas to add shine to. However, because not to overdo this to make the logo timeless.
This penmanship style is commonly used for calligraphy logos. Its popularity comes as no surprise. Script designs create an alluring design used by big brands like Coca-Cola, Disney, and Barbie.
We've got good news. Cursive lettering and depth work together like PB and jelly.
Graphic elements like shadows can give any typography a 3D appearance. You can do this by incorporating shapes and shadows to make the text pop out. This helps frame the lettering and provide it with emphasis.
Blue Infinity M by podvoodoo13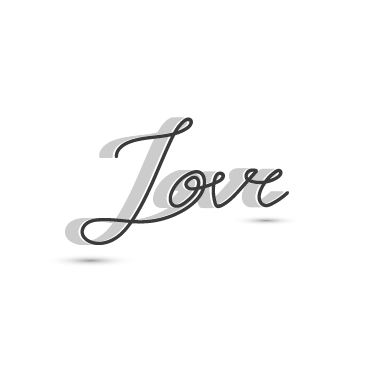 Script designs look vintage, which may not be fully aligned with your brand identity. However, there's a workaround to this. Applying the current logo design trends help make designs look modern. You can use color gradients or blending colors to turn outdated script designs trendy.
Pro tip: Add character to your logo using colors
With the help of color psychology, your logo can put your winning traits into your symbol. Colors like red make people perceive your brand as passionate; blue can make you look innovative, and more. Check out the symbolism of colors to give your design more meaning.
Conclusion
We hope this list of graphic marks has encouraged you to start thinking about how you present your brand to the world. You can give your brand a unique identity that will help you grow through remarkable visuals.
With a professional logo, you can look more credible in the eyes of the market.
Serif, sans serif, script, or maybe even a combination of these 3D logos will help your brand grow awareness. Having a well-designed mark lets you create meaningful connections with your target audience.
You can source one by running a logo design contest. DesignCrowd lets brands receive and review a bounty of custom logo design bids from professional designers. Start receiving submissions today.
There's another way for you to find a stunning typography logo for your business. BrandCrowd's 3D name logo maker allows you to generate designs instantly. Learn more about DIY logos today.
Read more articles for inspiration: