46 Nail Logos to Keep You Looking Sharp
Reading Time:
7
minutes


Treat yourself to a few minutes of inspiration. This nail logo roundup features design ideas that will help nail salons and technicians stand out in their game.
The nail market size is expected to grow by $11.6 billion globally by 2027. There's a lot of growth that you can expect from this industry. So if you're planning on creating a business in this sector, you want to make sure that you have a spectacular brand identity. It's essential to have a brand logo that can forge connections with your customers and clients. 
We created a list of inspiring designs to help you decide on a logo. Take a look at this overview of the nail logo inspiration that you'll see below:
Having a text-based logo is a straightforward way for you to present yourself. This doesn't have a ton of decorative elements and illustrations. Instead, it put all the focus on your company name.
When it comes to lettering logos, you can choose between wordmarks or lettermarks. Wordmarks feature the entirety of a brand name, making it advisable for new brands that haven't established their presence in the market yet.
On the other hand, lettermarks use their initials of a brand to achieve visual conciseness. This option is recommended for experienced brands and companies with long names.
For fonts, you want to look for something flowy and stylish. You can start with fashionable typefaces like Beauty Mountains and Dita Sweet work well for salon logos. However, you can explore font libraries like Google Fonts to find more.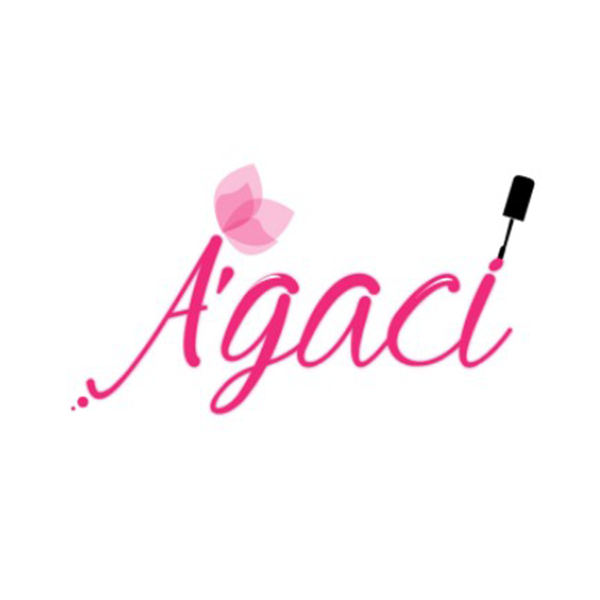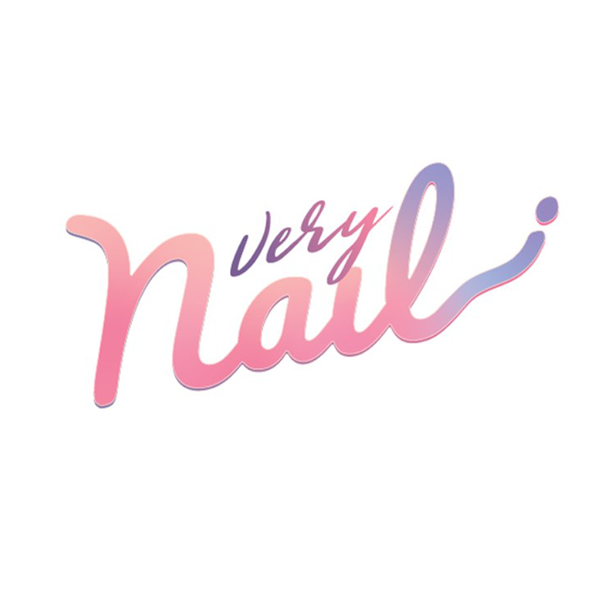 Branding No.7 | Very Nail by Sue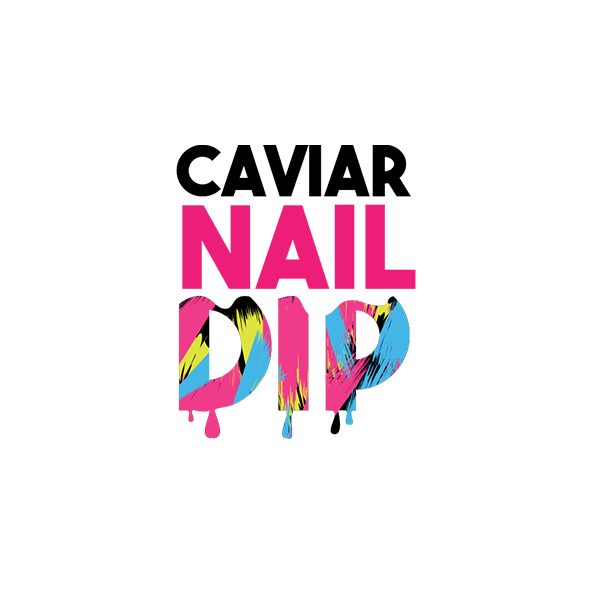 Caviar Nail Dip by Maurissahunter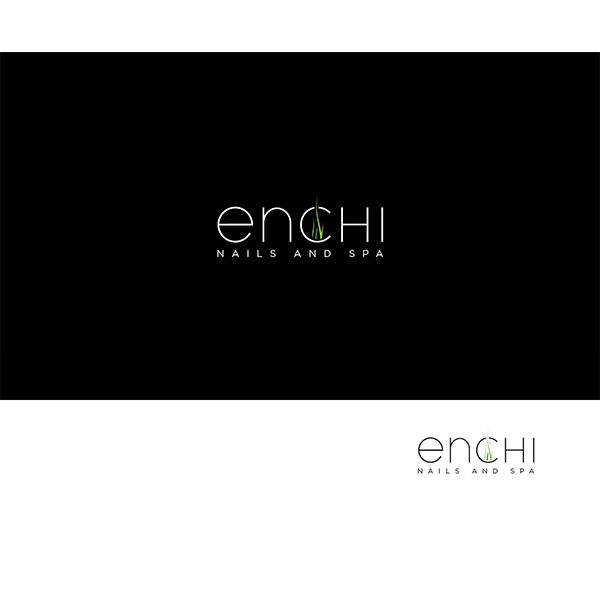 Enchi Nails and Spa by ArtTank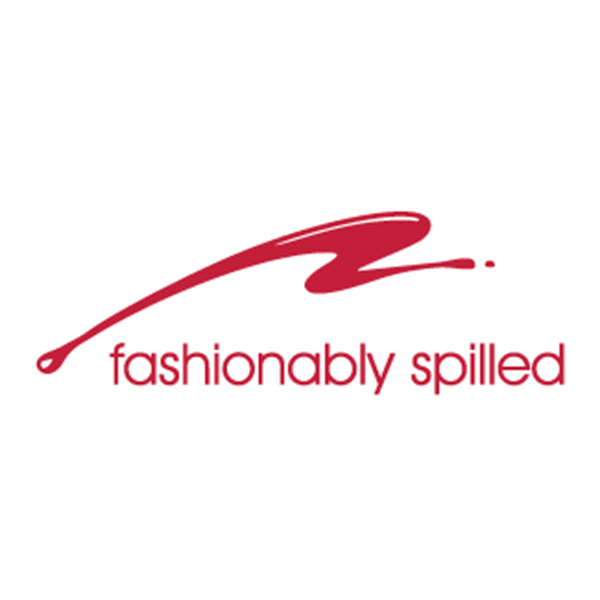 Fashionably Spilled by Valentina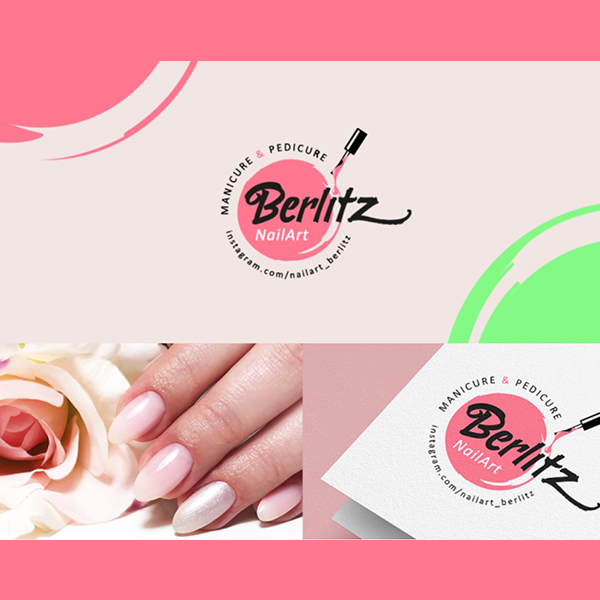 Logo for manicurist by Rūta Račaitė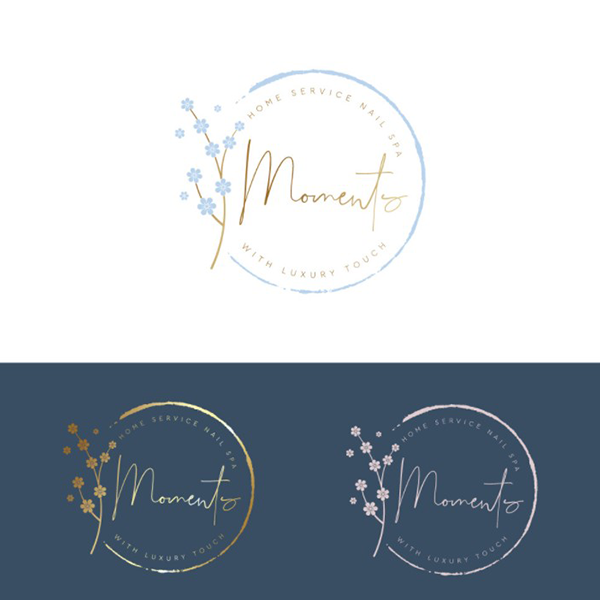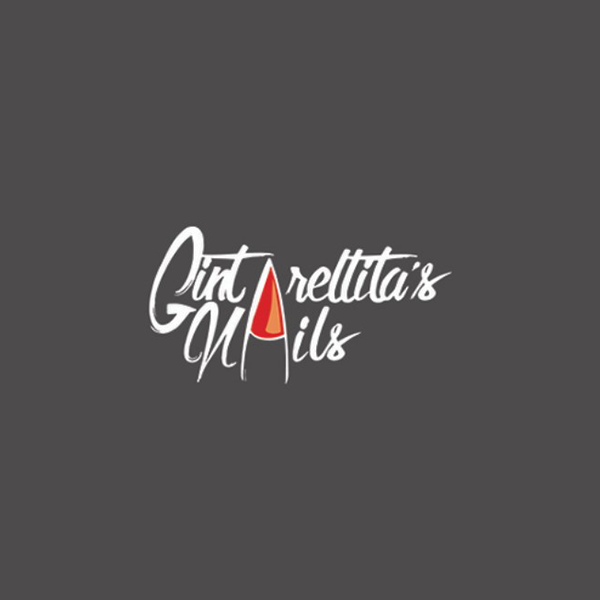 Nail artist logo by Rūta Račaitė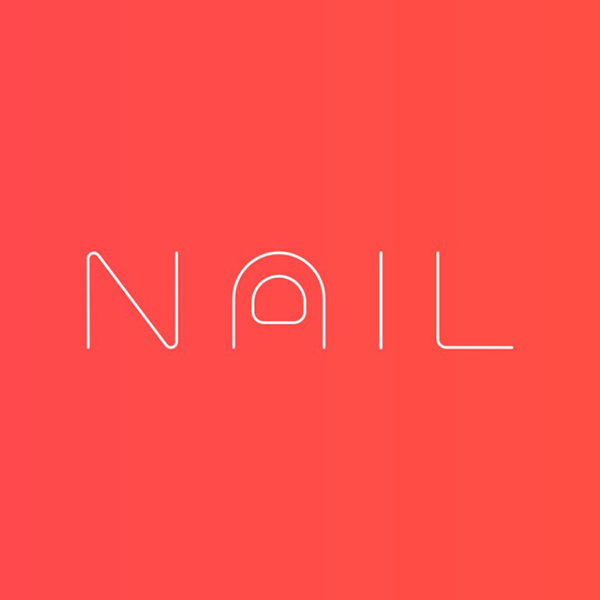 Nail logo – line work by Corina Mihaela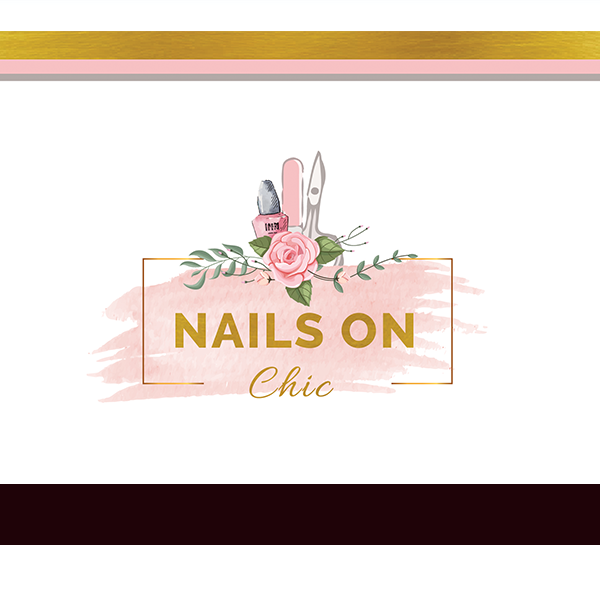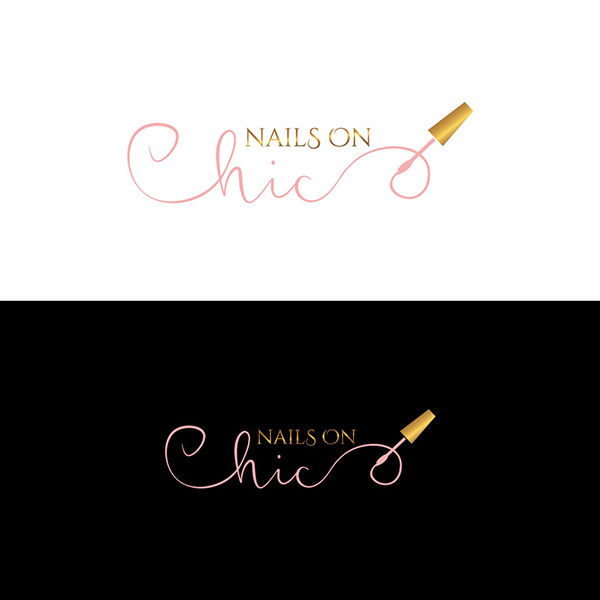 Nails On Chic by mirnatannehill5787 2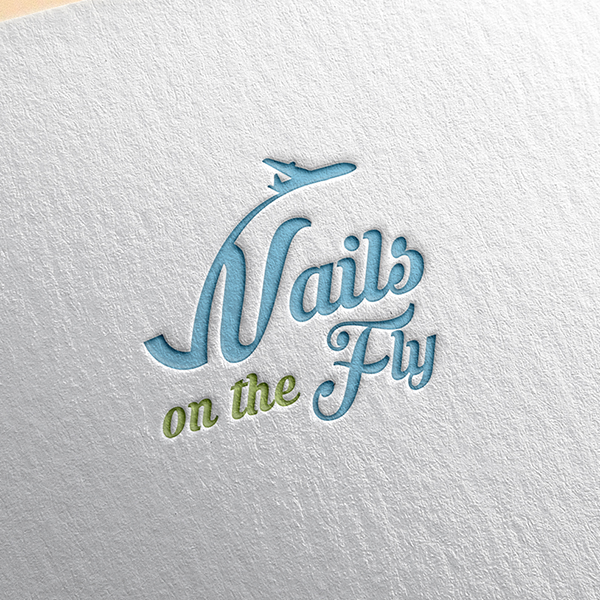 Nails on the Fly by marktirumph555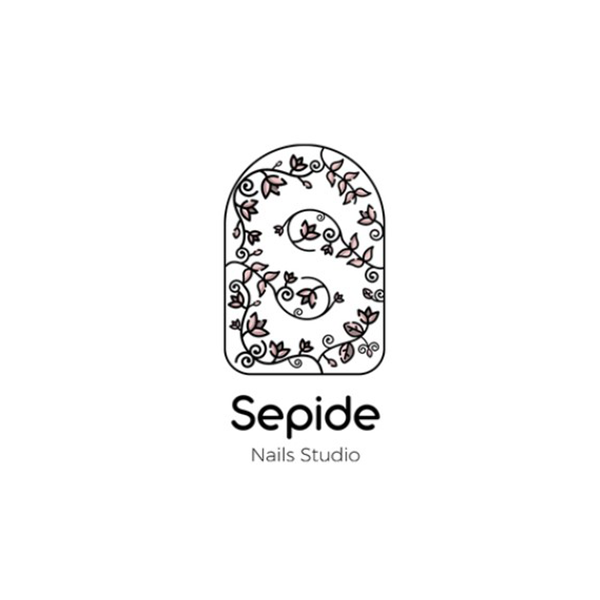 Nail Studio Logo by © Morteza Work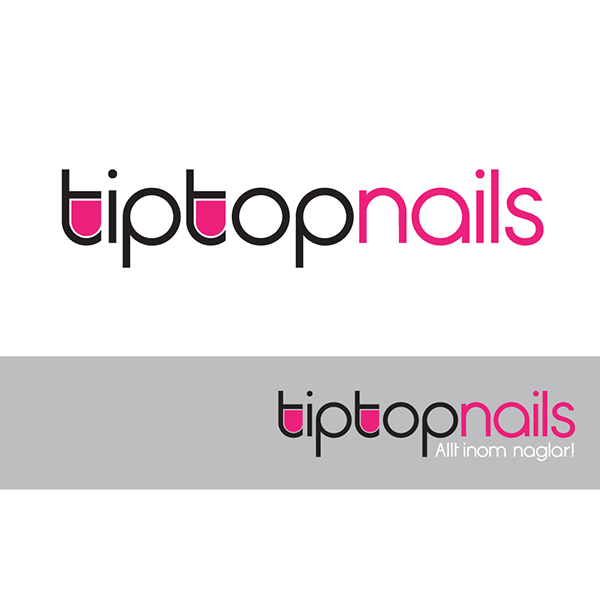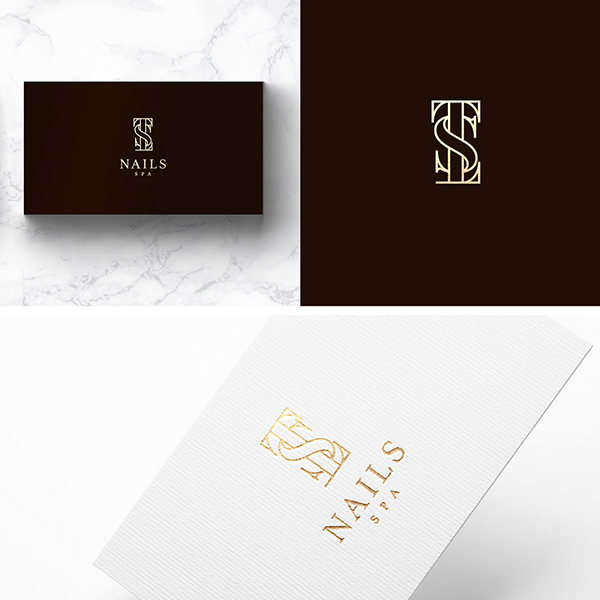 Pro tip: Frame your logo
Adding a shape to a logo is a quick way to give it visual prominence. Figures such as circles and squares give the typography a solid and more eye-catching silhouette. The frame makes the logo more adaptive and easy to put on other graphics. You'll worry less about it being overlooked on posters, brochures, and other assets.
Tired of being too on the nose? You can become take a creative route and make an abstract logo. This kind of design isn't about accurate portrayal. Rather it uses elements like shapes and colors to create the same effect.
The Pepsi logo is one of the most famous examples of an abstract symbol. Its circular icon refers to the globe and support to American troops.
Incorporating this art style into your logo makes it appear one of a kind. You can merge nail illustrations with shapes like hearts to represent your love for nail art. But of course, the world is your oyster, and you can experiment with other designs as well. Take a look at how you can apply this art style to nail logos.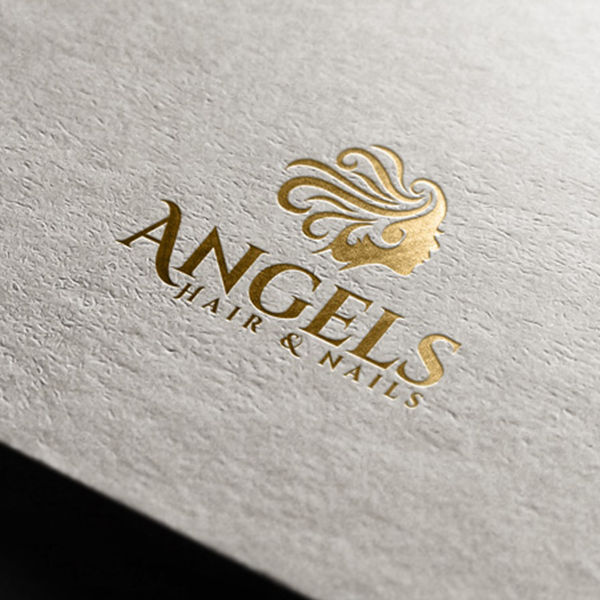 Angels Hair nails by juie design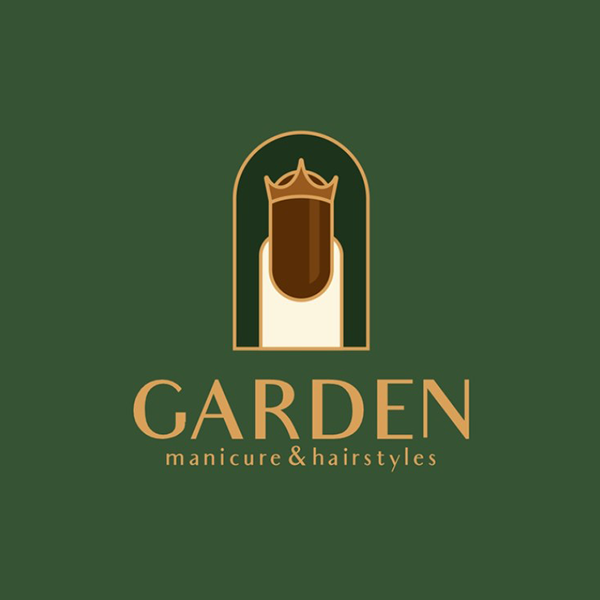 Beauty salon 👑 by Anastasia Kurilenko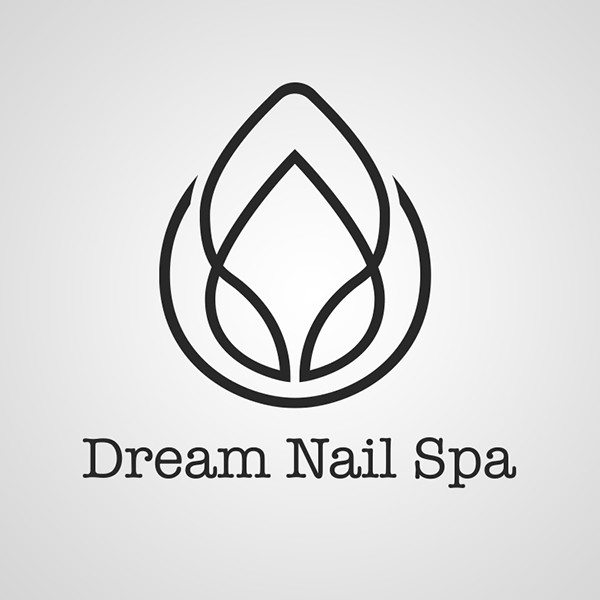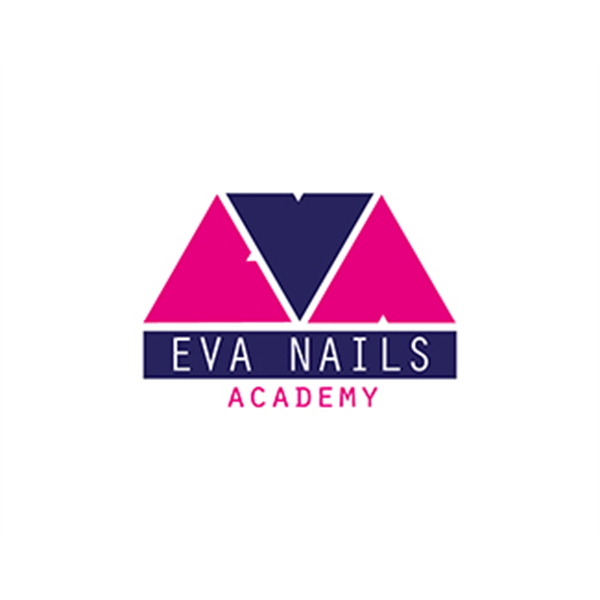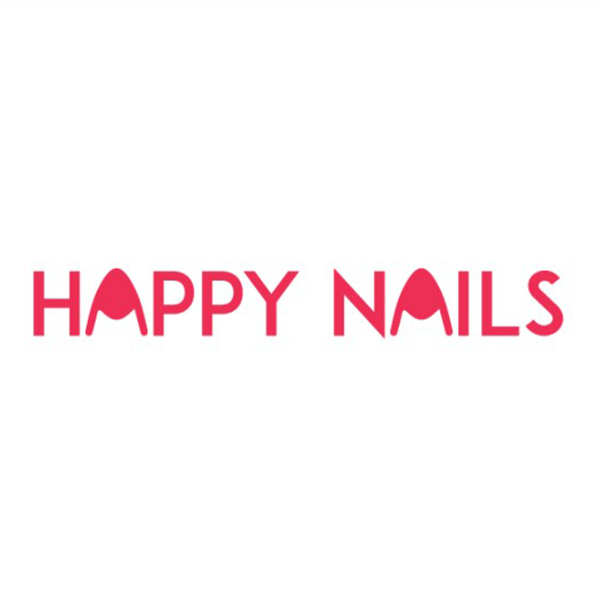 Happy Nails – Nail Salon by magictool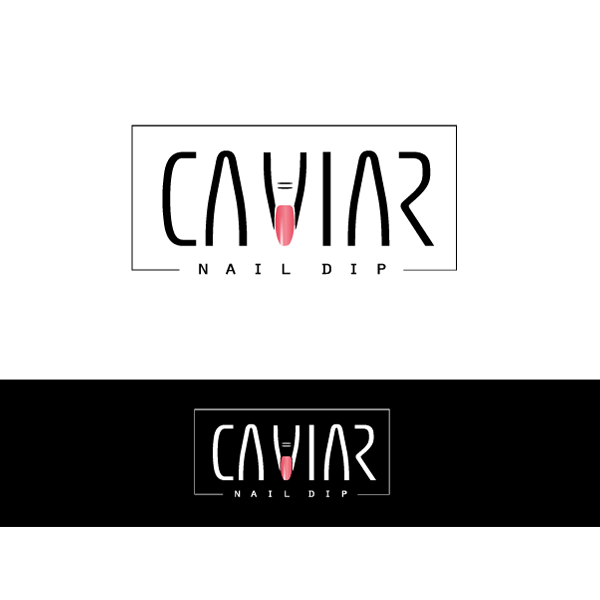 Modern, Fashion Beauty Salon Logo Design by jizzy123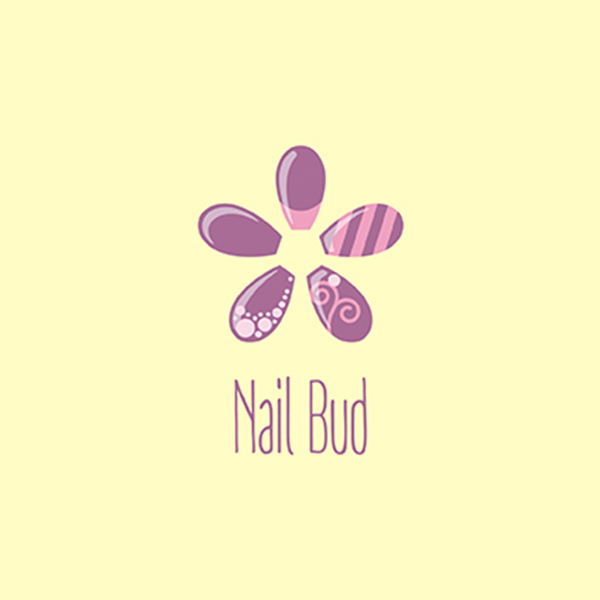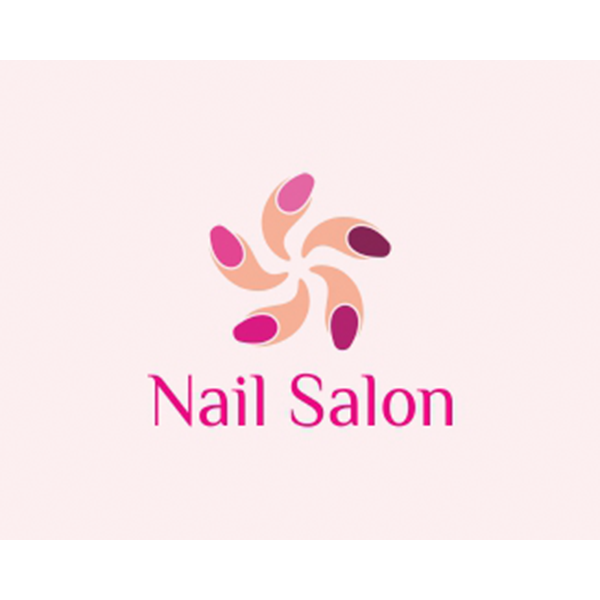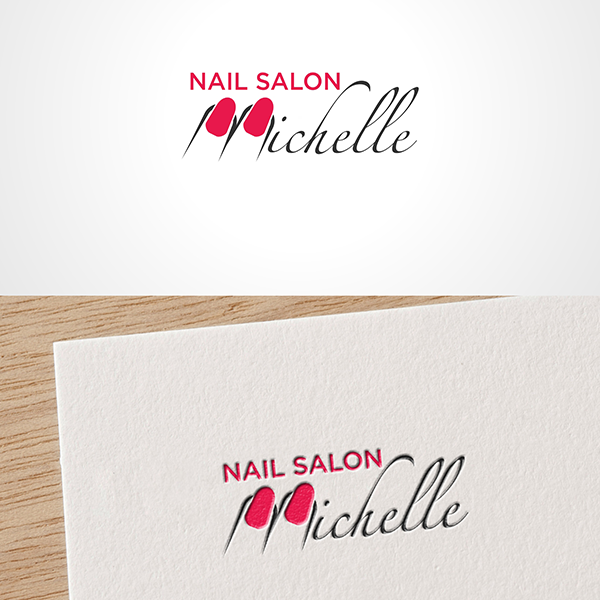 Nail salon Michelle by Joenet Jayawarna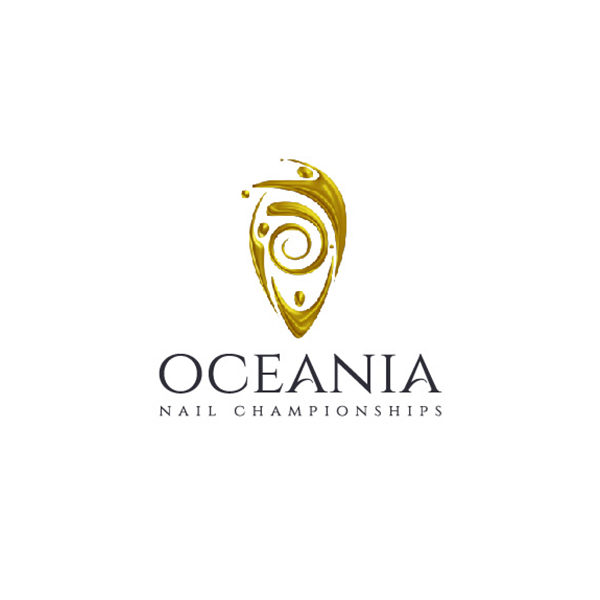 OCEANIA NAIL CHAMPIONSHIPS by ~idiaz~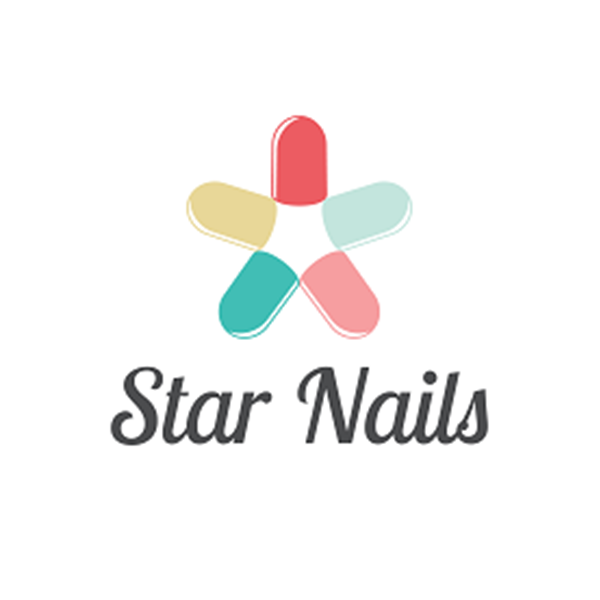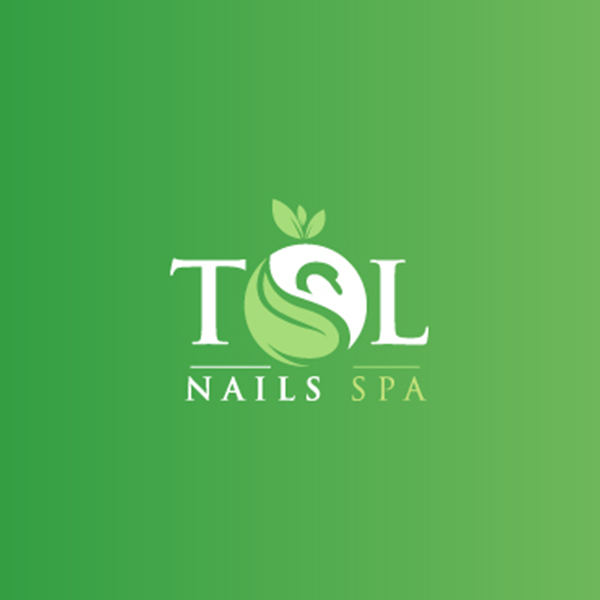 Pro tip: Ask for feedback
Getting a logo critique doesn't always have to involve a focus group discussion. It can be done by asking your business partners or friends and family about their thoughts on your design. This is a way for you to identify weaknesses in your logo that you might have missed.
Drawings are self-explanatory symbols that you can use to let people know that you are a nail product or service provider.
Expect to see common symbols like nail polish, hands, fingers, cartoon nails, and the like in nail tech logos. They are useful additions to any logo because they're directly related to the trade. However, make sure that you retain simplicity and refrain from adding intricate details to your logo. Doing this will help you create a versatile logo that doesn't feature distracting visual clutter. 
Scroll through these brand marks to see how it's done.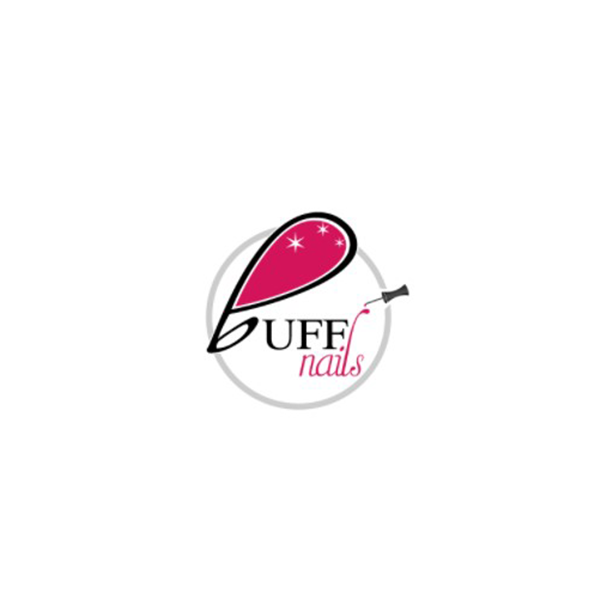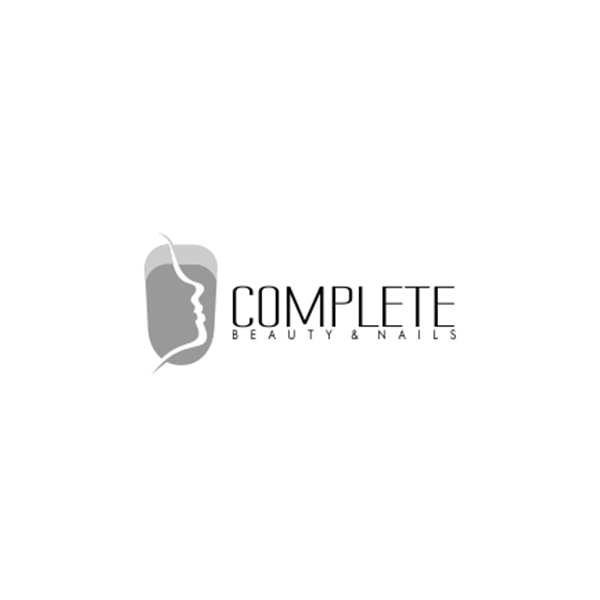 Complete Beauty & Nails by skippadouza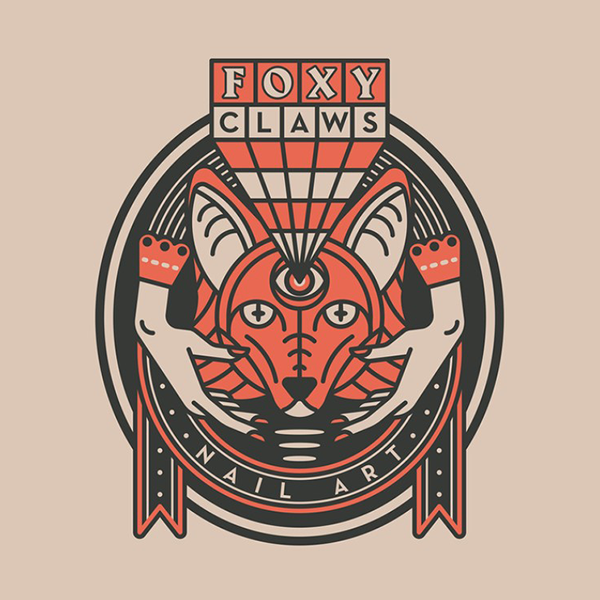 Foxy Claws Logo by Consume Design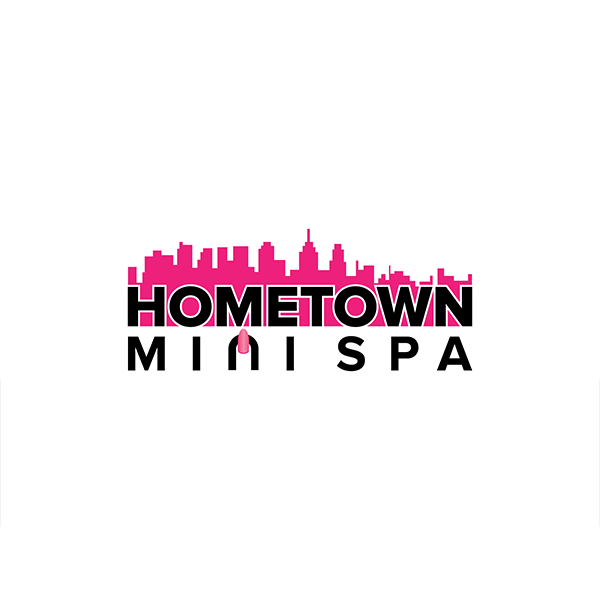 Hometown Mini Spa by Red Attire Designs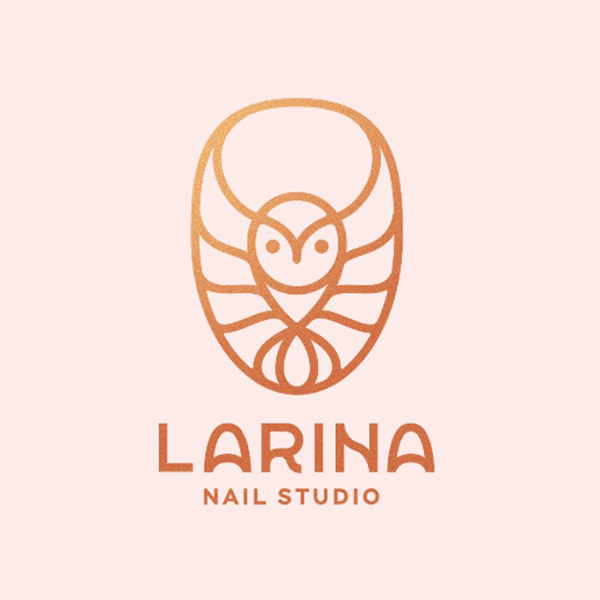 Larina – nail studio by MADEINCOMA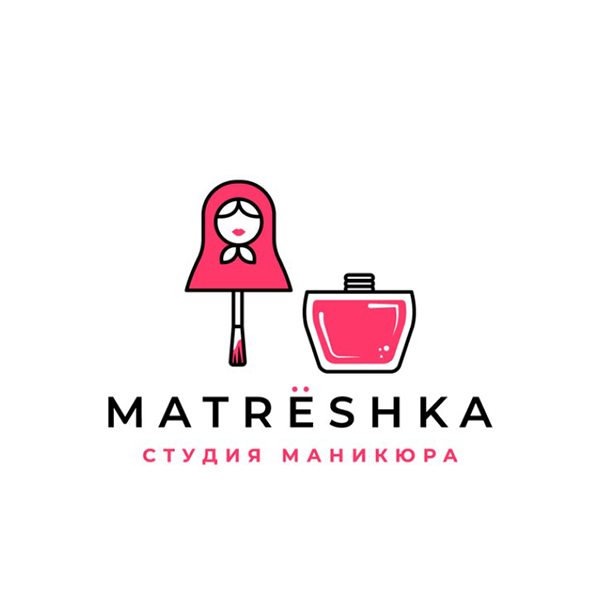 Matreshka logo for nail studio by Nastya Kharchenko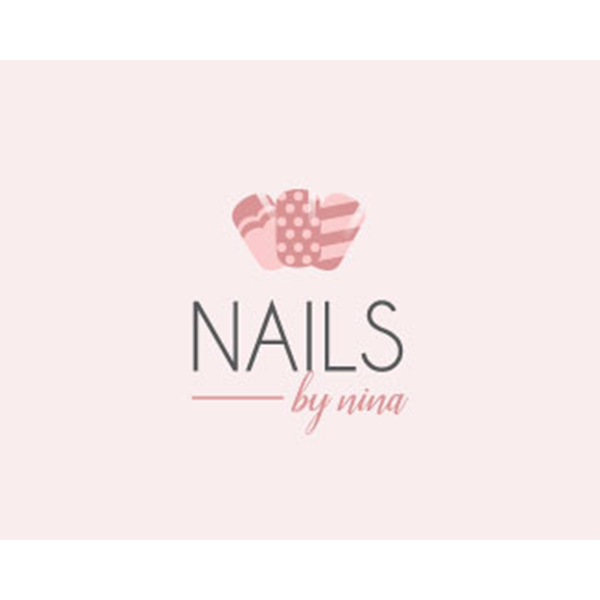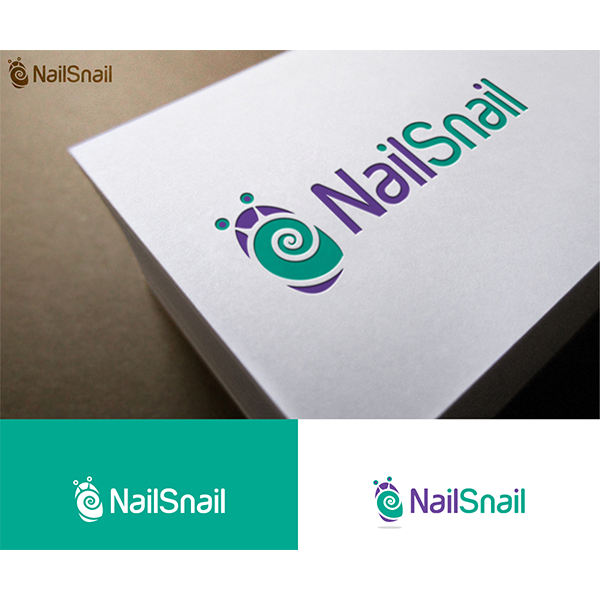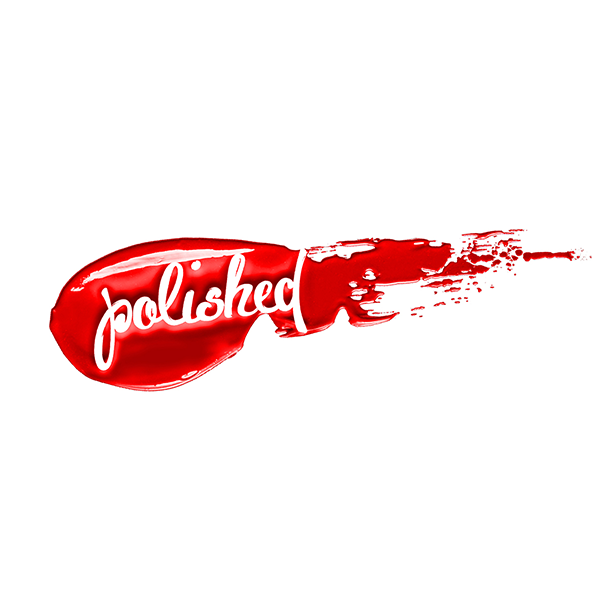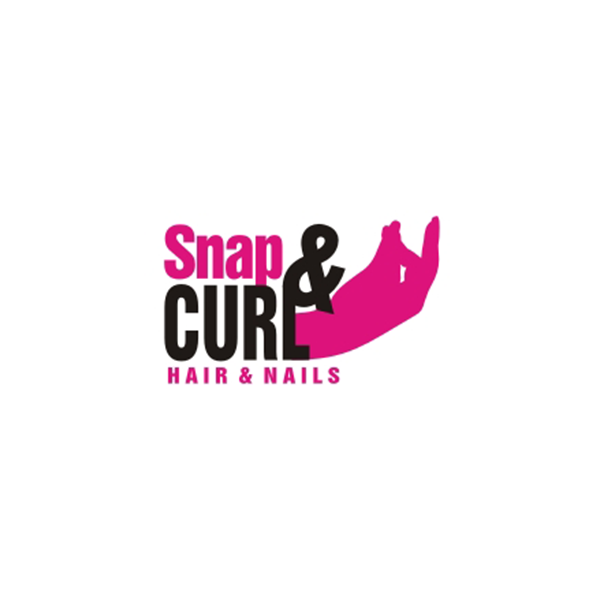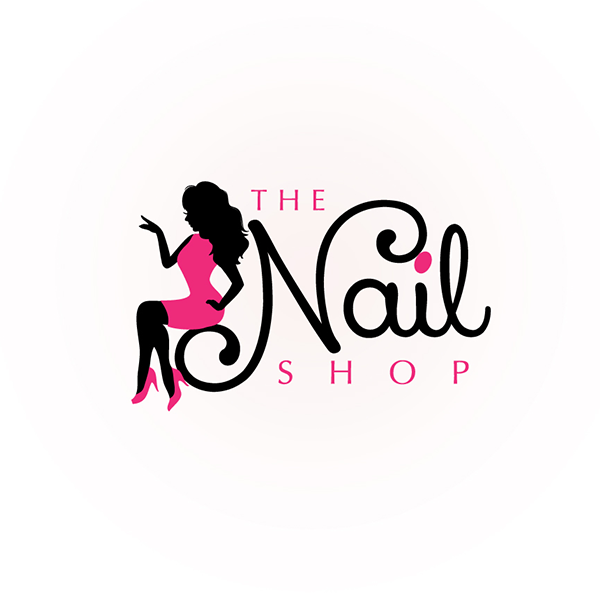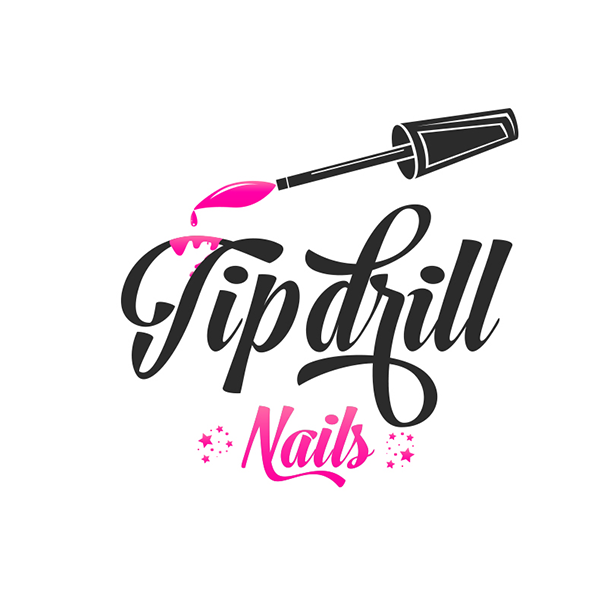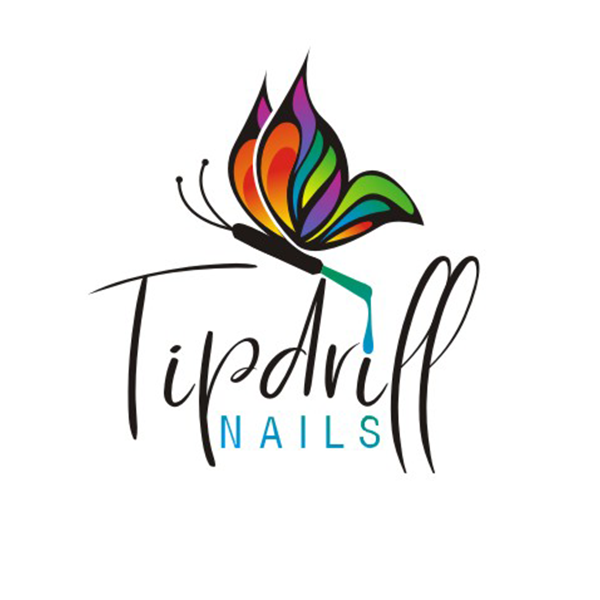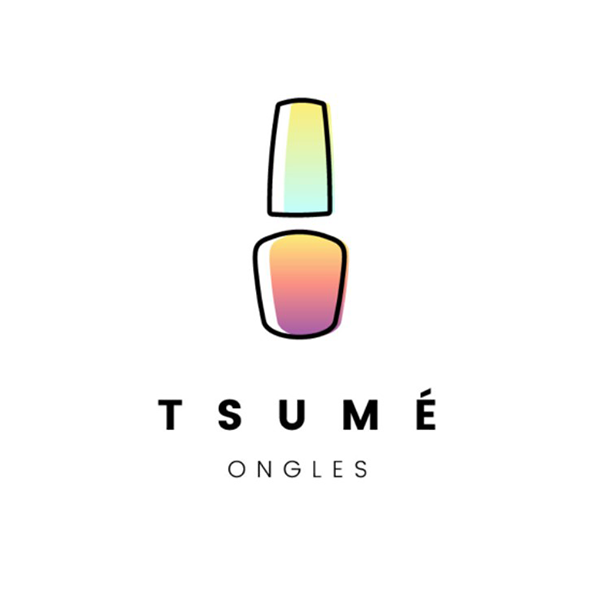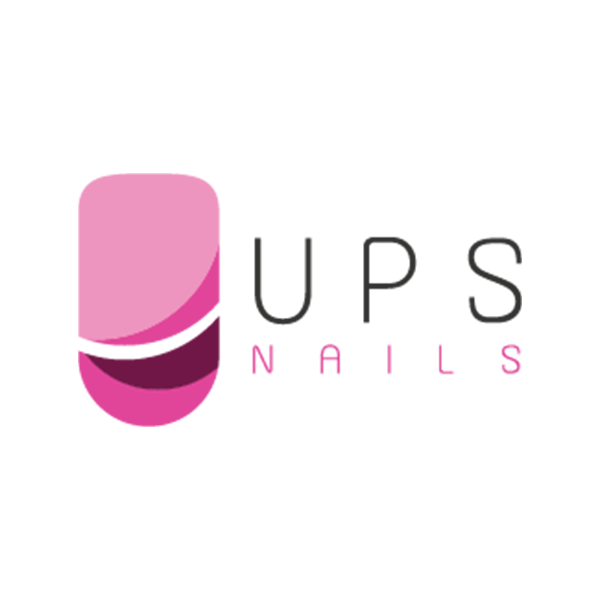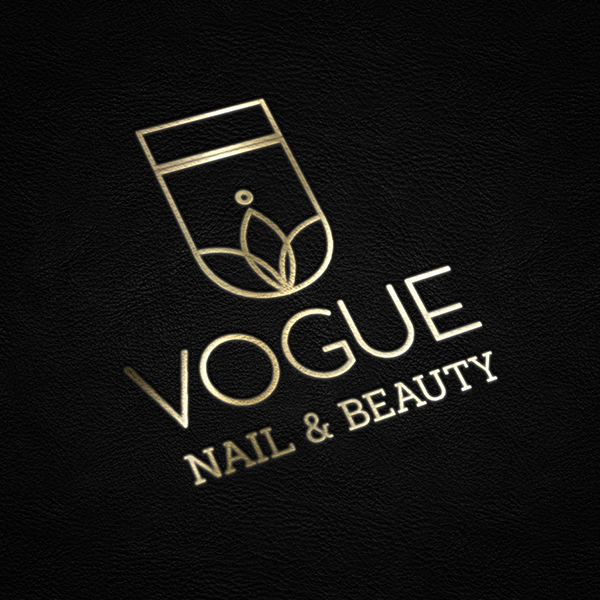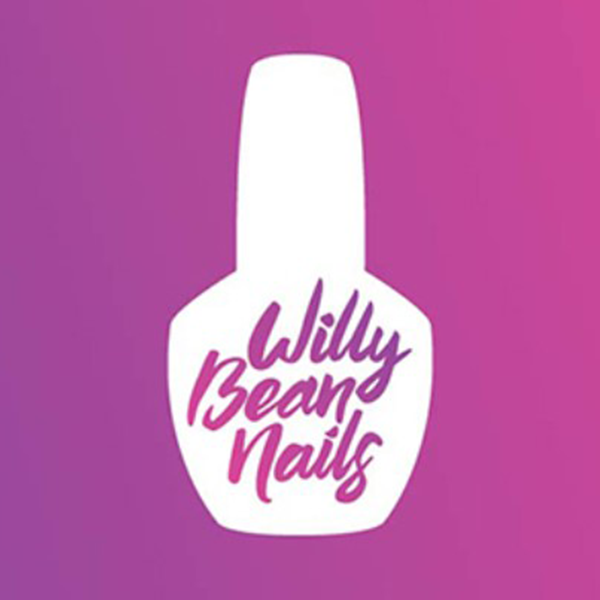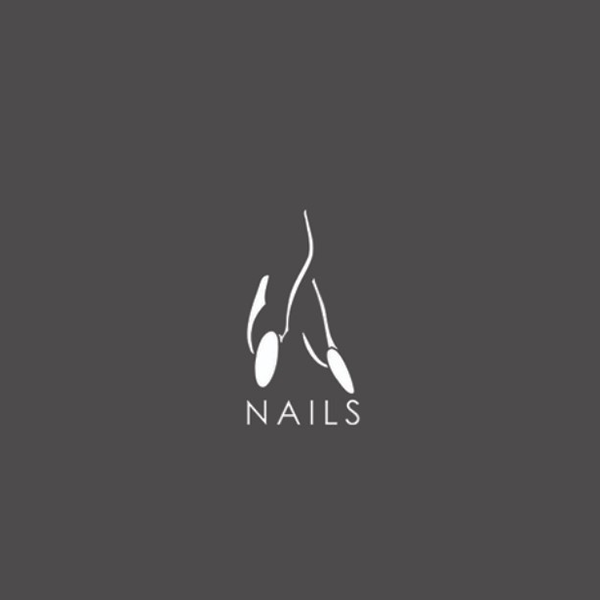 Logo for manicurist by Rūta Račaitė
This logo for manicurist design uses a sleek illustration that highlights the negative space well. Having a drawing like this one as your focal point will give your logo an elegant appearance even without the use of excessive details.
Pro tip: Stick to only two or three colors
You may feel the urge to add a lot of colors to the hand nail logo. While it is okay to do this, it is vital to limit the number of colors. Adding over four colors may make it look incoherent and messy.
Conclusion
It's essential to have a brand mark that will help you create a distinct identity. After seeing standout designs in this list, you're all set to apply what you've picked up from this article.
You have different options for acquiring an excellent logo for your nail company.
Crowdsourcing graphics for your branding projects and other campaigns is easy with the help of platforms like DesignCrowd. Run a logo design contest and collaborate with its huge community of designers. This way, you can get over 50 submissions of custom nail logos to choose from. Learn more about it today.
Using nail logo makers is also a great way to make a DIY logo. Logo makers like BrandCrowd have libraries of designs ranging from nail salon logos to nail polish logos. The designs you'll find are fully customizable, allowing you to tweak elements like text, spacing, and colors.
You can also use it to create a business card and other marketing assets in one place. Express yourself right here.
Find more articles you'll enjoy reading right here: