Business Cards: Everything You Need To Know
Reading Time:
7
minutes


In today's digital era. You might think that business cards are no longer needed. Think again. Business cards are a proven way to market oneself.
And with borders and restrictions easing up, face-to-face is starting to become the new norm. Thus, let's meet new clients through your business card.
Let's get into the excellent stuff to help you design the best business card.
Business Card Dimensions
A business card is what it is because of the universal knowledge of its function and size. It's a strong marketing tool to reach your market.
The standard size for all business cards is 3.5 inches by 2.0 inches, North America's standard. However, there are other types of card dimensions you can choose.
Around eight other business card dimensions can be used for your business:
Folded Business Card – 3.5 x 4 inches (88.9 x 101.6mm) or double the size of your business card.
Jumbo Square – 3.5 x 3.5 inches (88.9 x 88.9 mm)
Square – 2.55 x 2.55 inches (65 x 65 mm)
Mini Square – 2 x 2 inches (50.8 x 50.8 mm)
Mini – 2.75 x 1.10 inches (70 x 28 mm)
Slim – 3.5 x 1 inches (88.9 x 25.4 mm)
European Standard – 3.346 × 2.165 inches (85 × 55 mm)
Oceania Standard – 3.54 × 2.165 inches (90 × 55 mm)
You can choose which one is the best for you. You'd also need to finalize your design and what other aspects of the business card are needed.
Business Card Printing
Here's the next milestone to direct you on the right path to creating your business card. When we talk about printing, factors like coating & finish, color intensity, coverage, material, shape, and quantity affect it.
But first things first, to better understand how to design your card, you need to look at the basics before you print your card.
Six vital pieces of information need to be on your business card:
Company Name with/out Your Own with Position.
Business Contact Number (It could be yours or the office itself)
Business Email Address.
Social Media Pages
Company Website (if any)
Complete Address of Headquarters
If you have all that, you're halfway done with your design. Let's get into the technicalities of printing your business card: cost and design.
Business Card Design
The plain answer: it depends, though the price ranges from $0 to $1000+. It also depends on the quantity and quality you choose to create your business card.
Take note: this is an estimated table of prices. It depends on where you'll get your card printed. But for us here in BrandCrowd, these are our rates. We price our business cards based on quantity, coverage, corners, and stock quality.
Check the table below for more: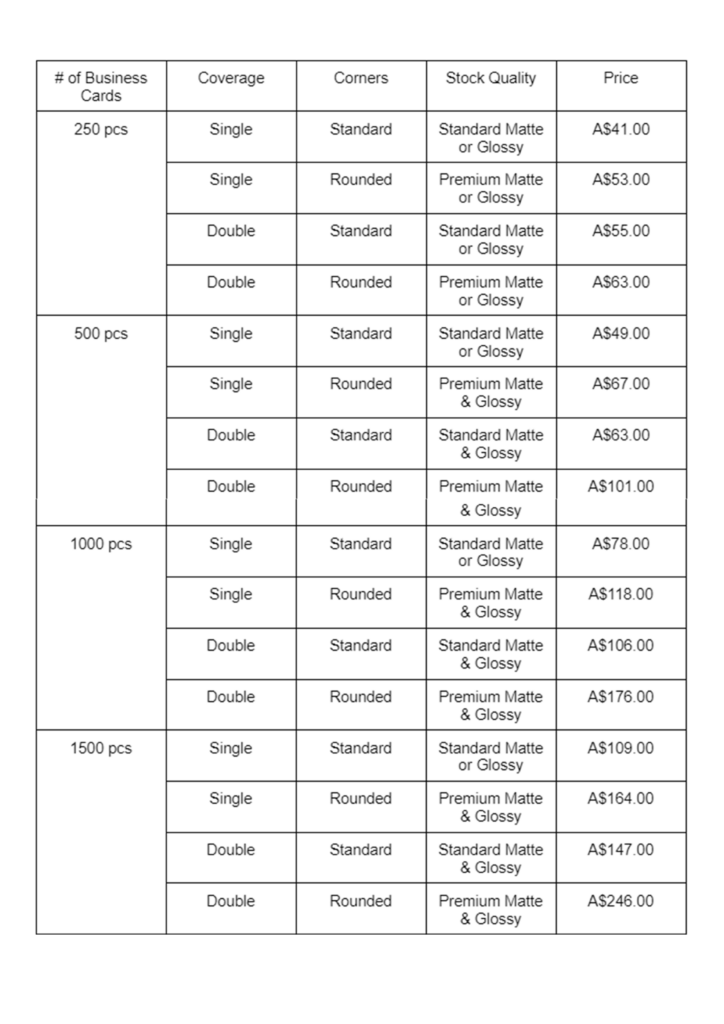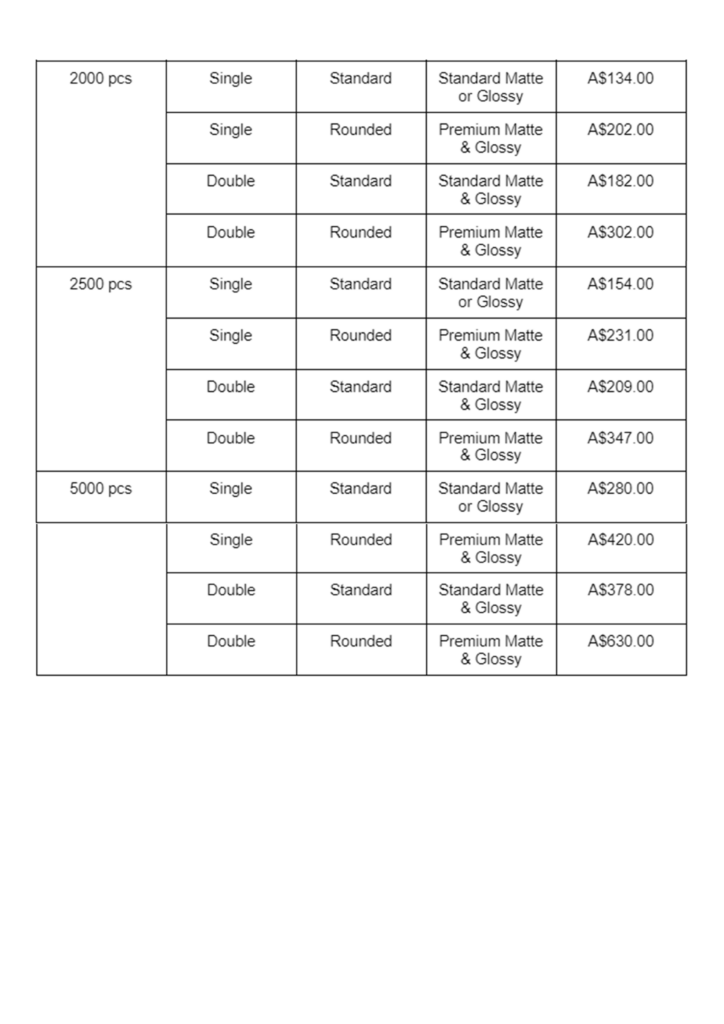 Now you know how much designing and buying bulk business card orders is. Next, you need to know the other elements that affect the cost of a business card.
Five more factors help you budget for your card: coating & finish, color intensity, coverage, material, and shape.
Coating & Finish
The outermost part of the business card is the coating. It comes in two types: gloss and matte. When the light hits your card at just the right angle, it looks shiny or clear and natural.
You can choose either one you want for your card but take note. Glossy is excellent for business cards with images paired with contact details, while matte is great for cards with only logos and the information needed.
A sub-topic for coating is business card finishes. A finish is a final seal to complete the texture of your card. We identified six types you could have for your card.
Cut Die – This style pertains to your business card is cut into a particular shape to coincide with your business.
Emboss and Deboss – These styles give your card a 3D feel for the former and an outline for the latter.
Fold – As the name implies, your card has a fold, whether on the half or edge. It gives your card a mist of mystery, so when prospects open your business card, you surprise them with your fresh design and business details.
Foil Blocking – Similar to emboss and deboss, foil blocking pertains to the process of pressing colored foil to your card to create elegant textures.
Varnish and Spot UV – These styles make business cards glossy and have that plastic-like feel. The difference is that Spot UV is varnish but on certain parts of your card, which makes the design seem richer.
Color Intensity
You are printing on paper. Thus, you need to consider how the print on the card looks. Is the quality good? Did it print your images, logo, and text correctly?
These are some of the questions you ask for this portion. Aside from that, check the bleed of colors on the paper. Is the color too intense, or did the printing cause a smudge?
To help you decide, choose a color scheme, your distinct color combination. Around 80 percent of customers support a business with a particular color scheme.
You can think about using color psychology or color theory. They're great ways to aid in affecting your visuals in both the emotional and visual aspects.
Take note: the higher print quality means that it's more expensive. Though it's worth the price, it depends on you if you're willing to take that risk.
Coverage
This pertains to the business's card printing details. Would you have it one-sided or double-sided?
Like we keep saying earlier, it's up to you which one you want, but take into account your budget and what elements you want to add to your card.
Material
Now, let's get into the type of paper you want for your card. Stock is the official term for a paper used as a business card, so we'll use that term starting now.
The commonly used stock is 14pt to 16pt, while for thicker ones, it's around 18p to 32pt. The difference in material and weight is the purpose of each.
For 11 to 14pt, their function is to stay on desks and hands outs during events. They're for short-term usage and are not mainly for making an impression. It's more for reaching out.
Paper with 18pt and higher thickness makes your mark on whoever you give it since it can handle more ink for better design and finish. It has a better quality which people you provide will appreciate.
Shape
The last of the business card design elements are shapes. The common ones are a rectangle or square though you can have custom shapes depending on the best fit for your budget.
Business Card Design Templates
Now you know the essentials for the cost of business cards, you can now look at template designs you may want to use for your business. We divided them into five groups to help you arrive at your decision better.
Modern
Simple
Creative
Clean
Minimalist
Modern Business Card Design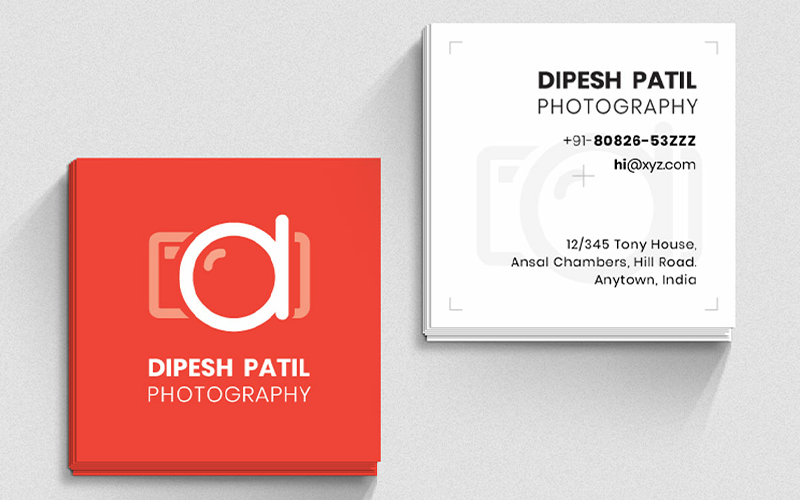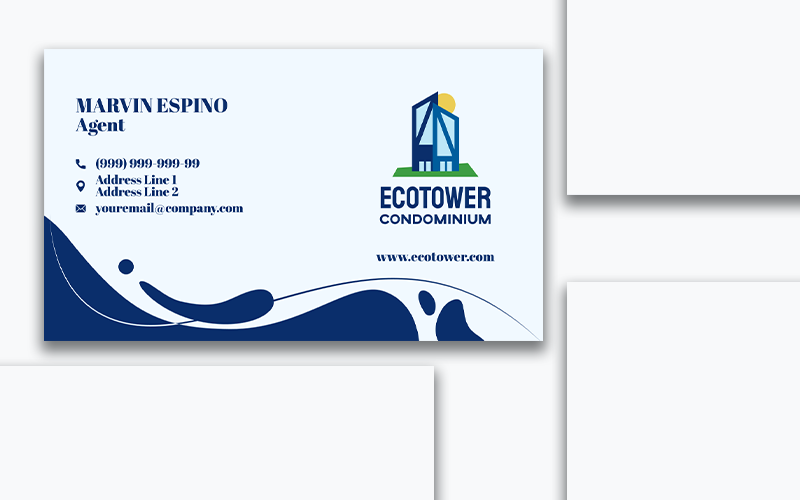 Sample 2
Simple Business Card Design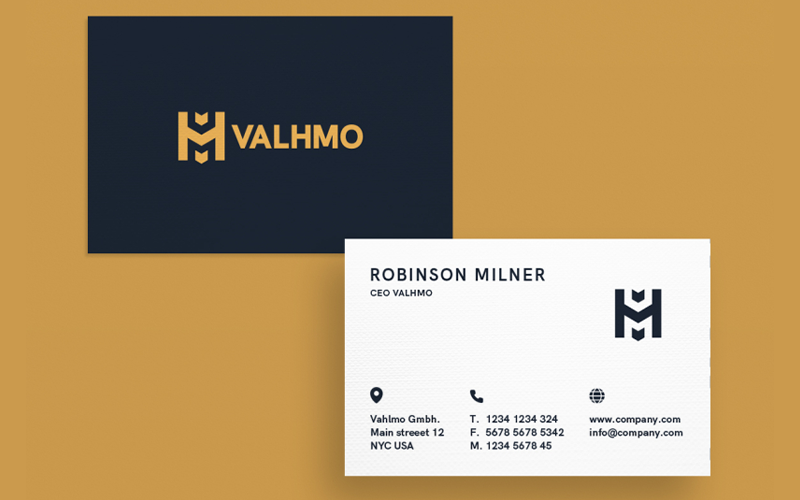 Business Card Gold Valhmo by Fabian Krotzer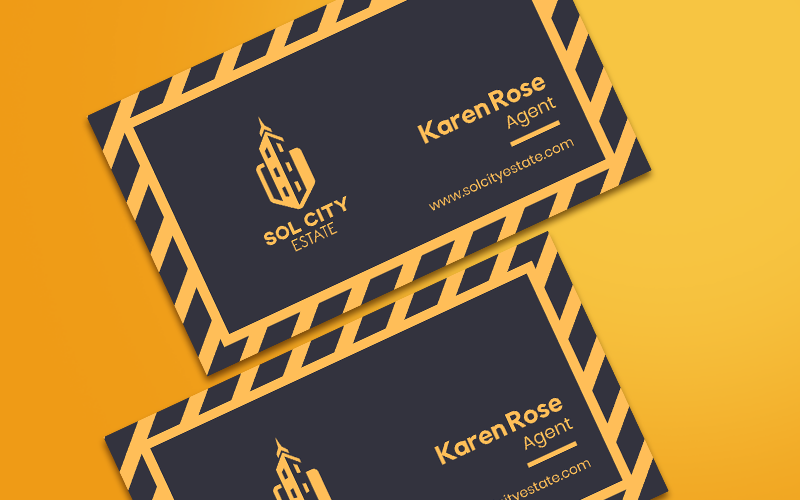 Sample 2
Creative Business Card Design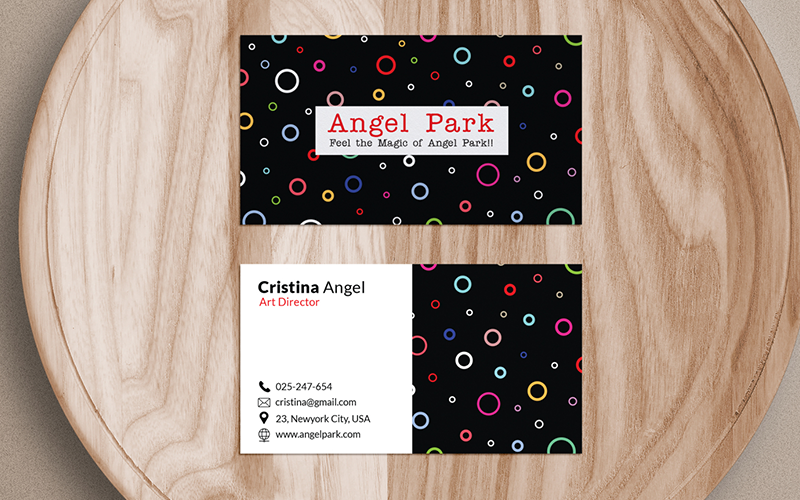 Business Card DESIGN by EASMIN AKTER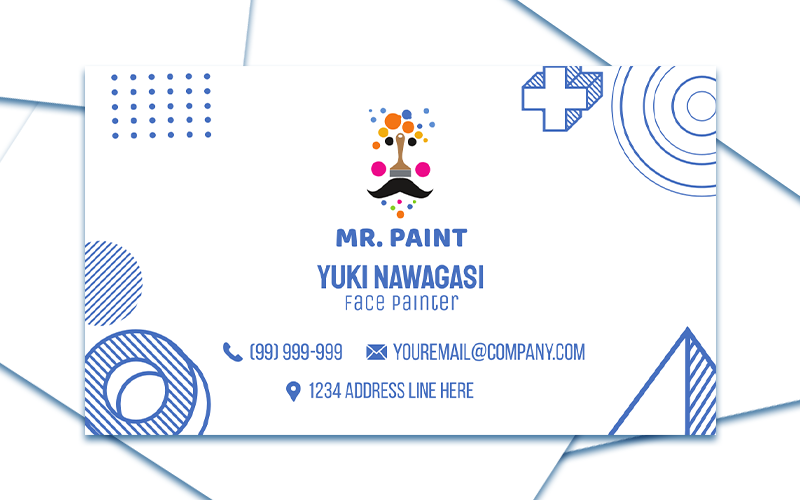 Sample 2
Clean Business Card Design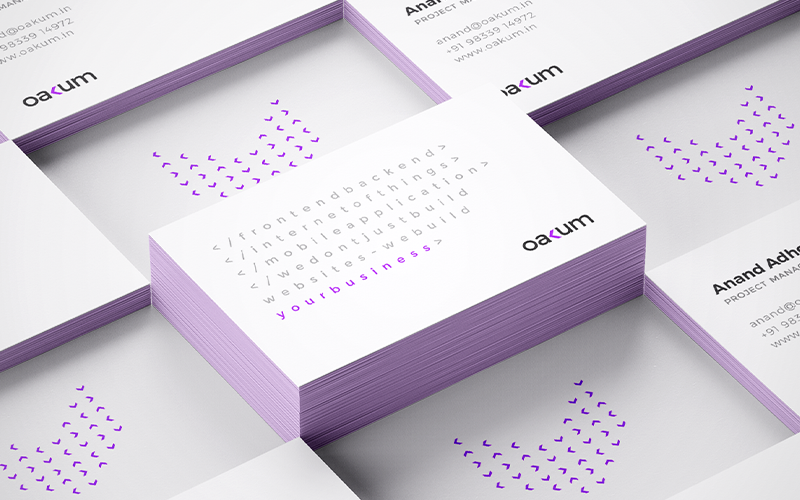 Visiting Card | Oakum by Shriti Anada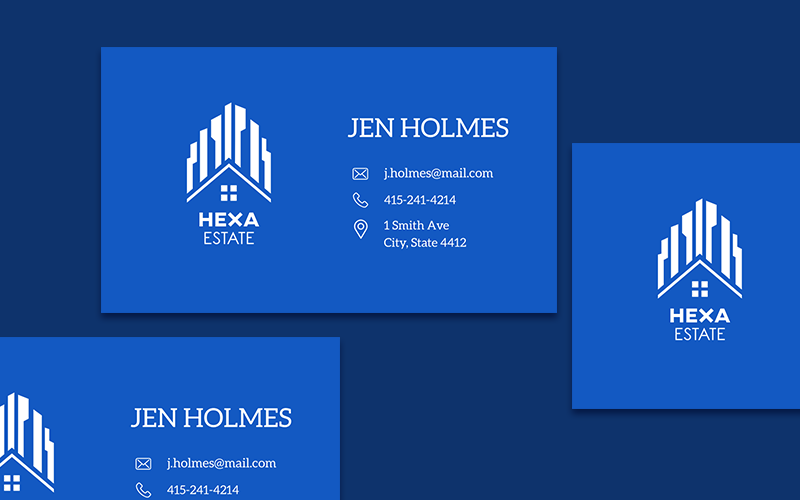 Sample 2
Minimalist Business Card Design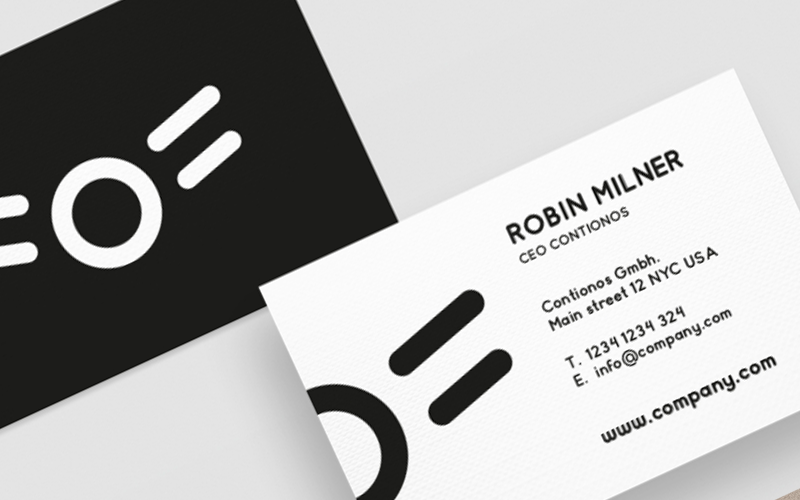 Business Card Contionos by Fabian Krotzer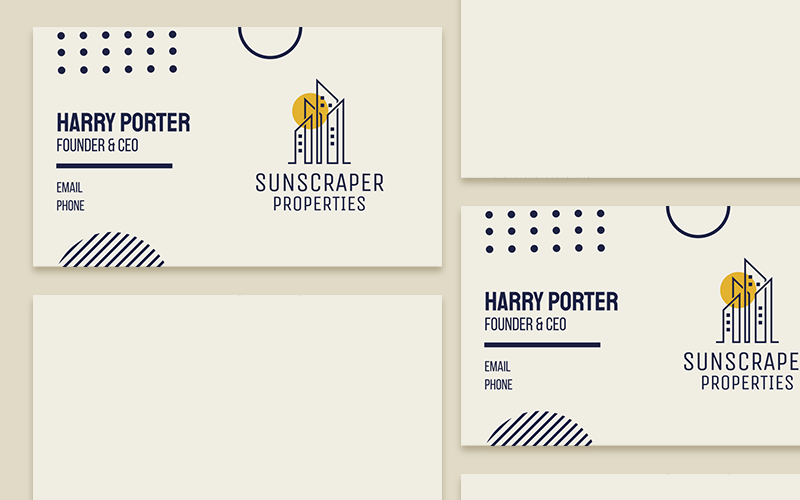 Sample 2
Business Card Ideas
Did any of the templates touch your fancy? If not, check out some ideas from yours truly. Take inspiration from our ideas below: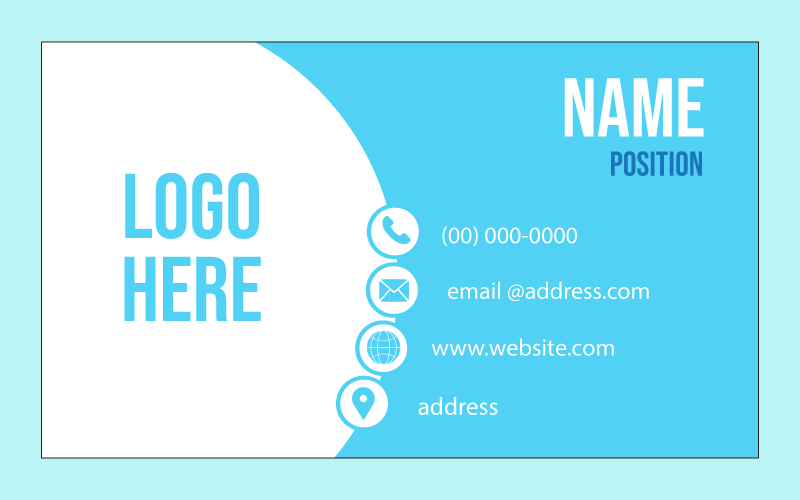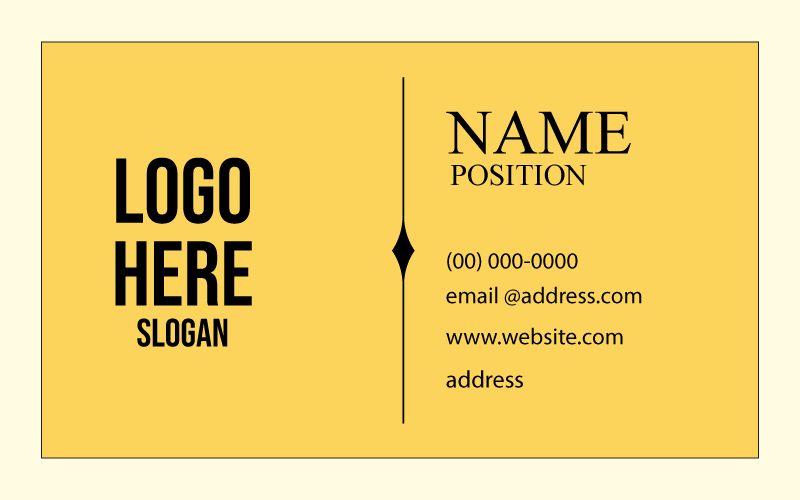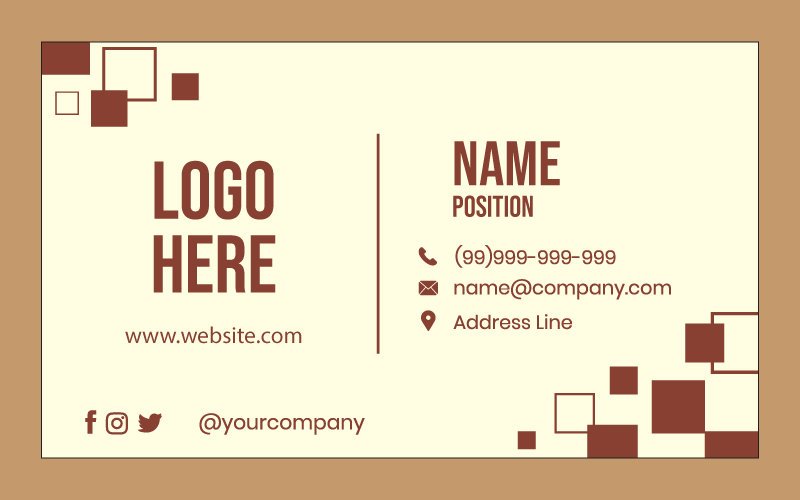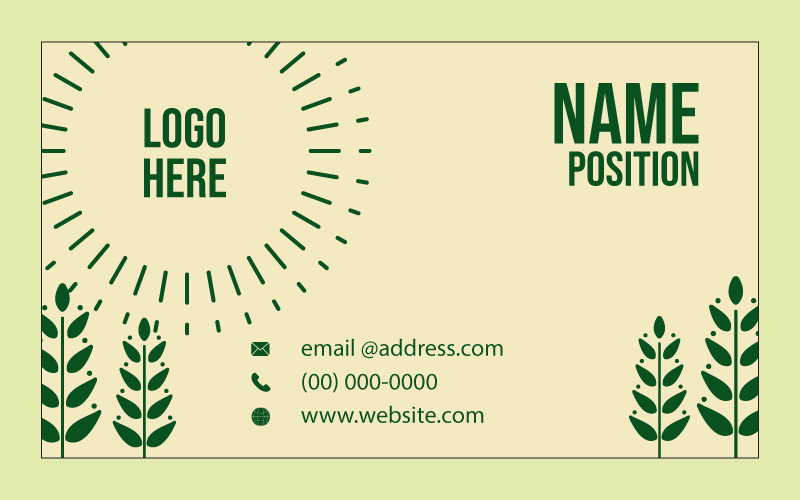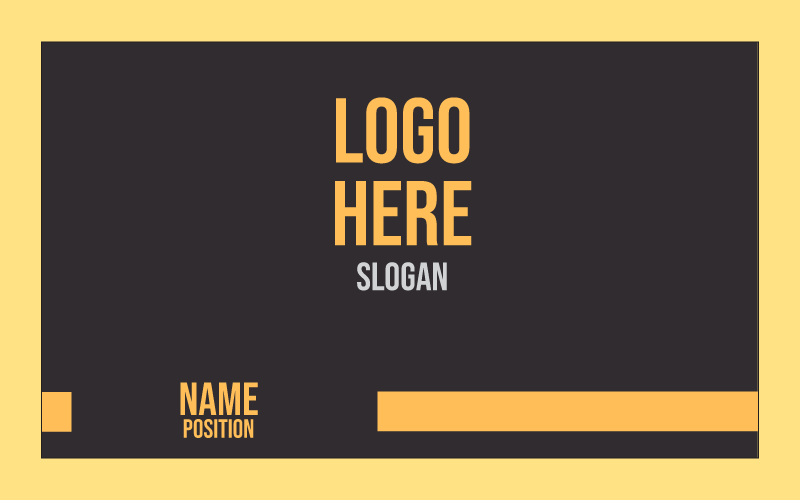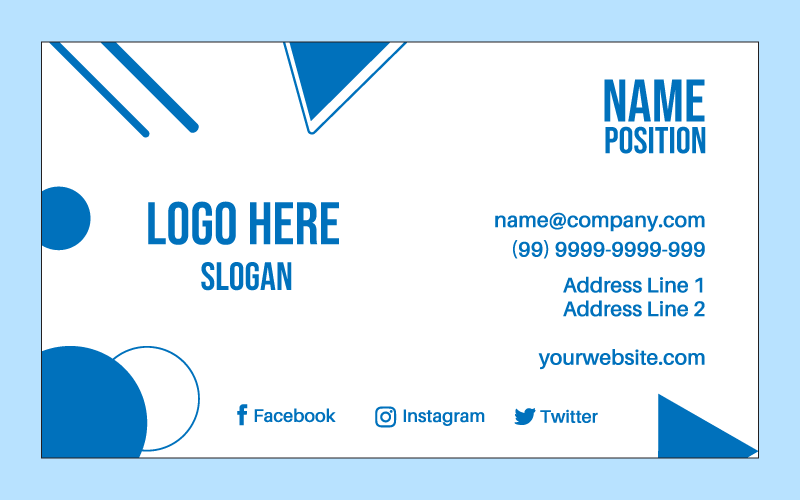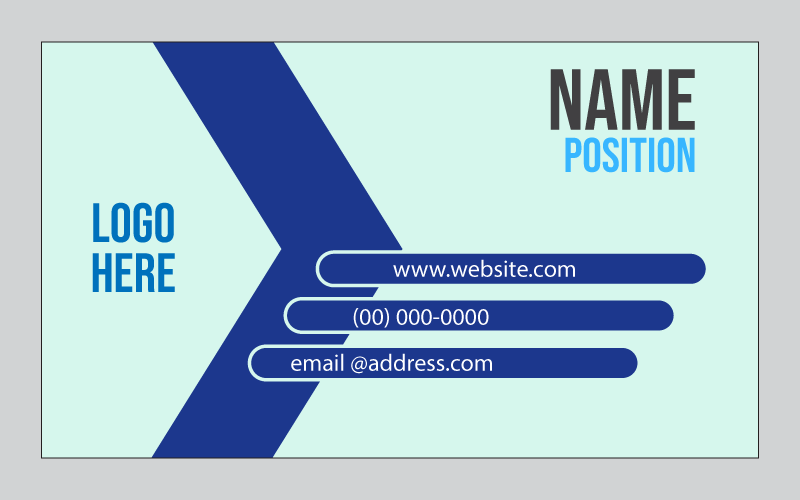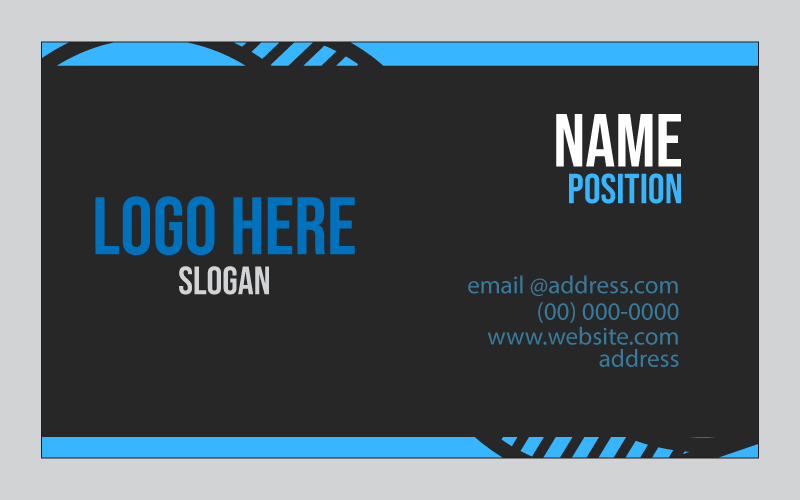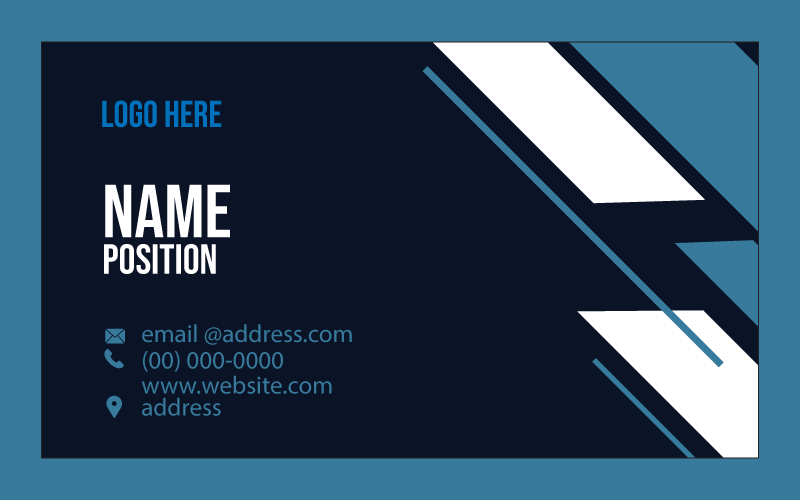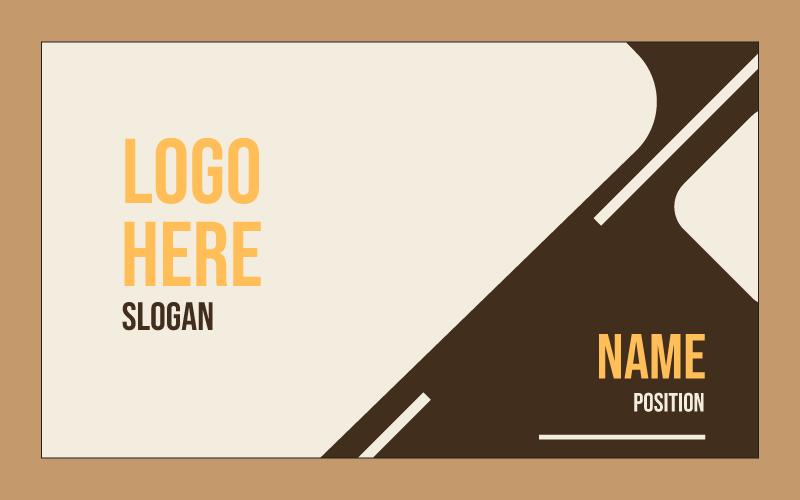 Business Card Examples
Now, you've seen some of our in-house templates and ideas. Maybe they're not what you're looking for. Thus, take a peek at what our clients have made through our business card mark.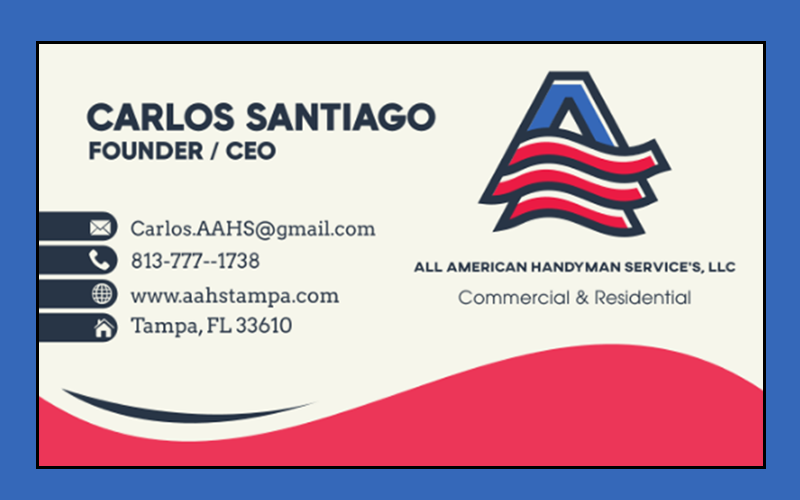 All American Handyman Services, LLC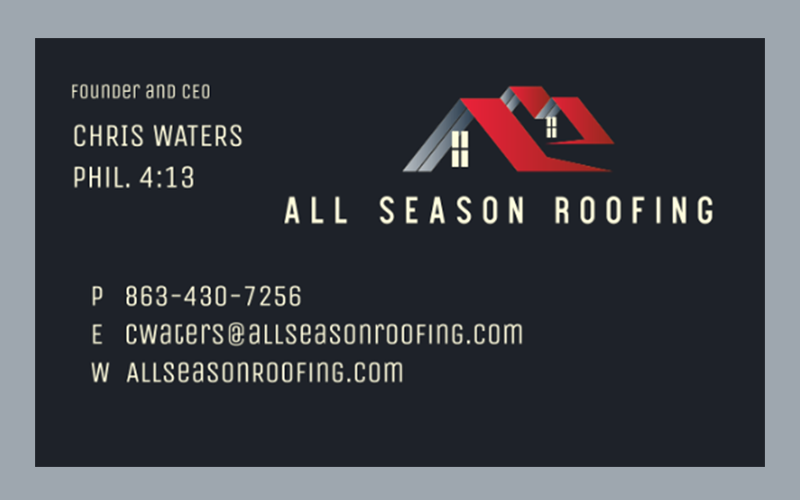 All Season Roofing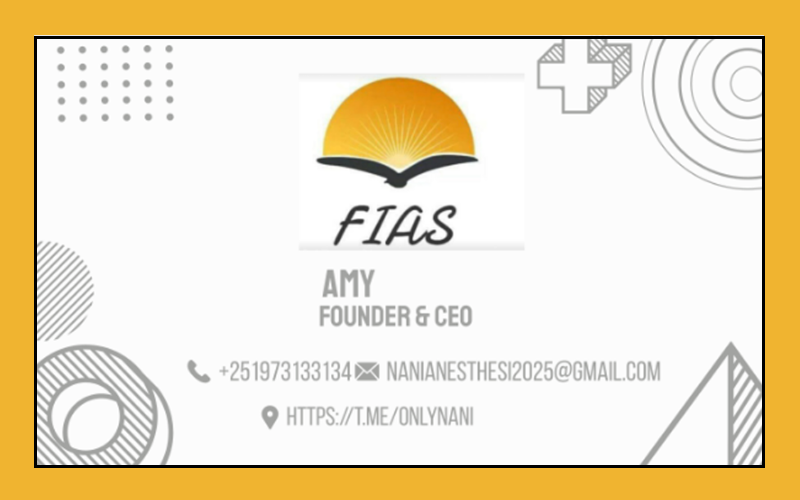 FIAS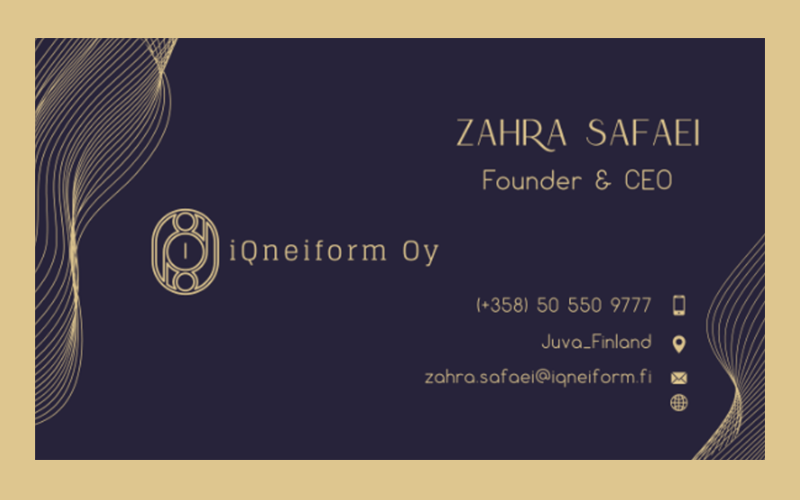 iQneiform Oy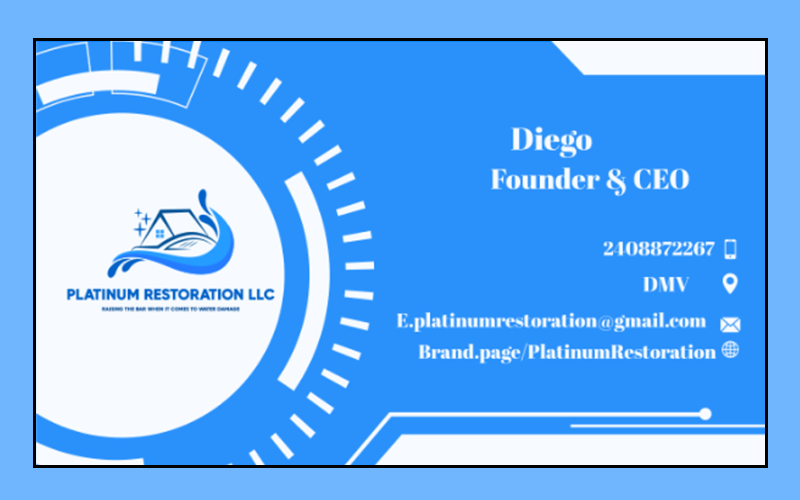 Platinum Restoration LLC
Best Fit Business Card Maker For You
And there you have it, everything you need to know about business cards. But the next question is, do you want to hire a designer or do the design yourself?
We have the answer right here. Why not try our business card maker? It's a library of thousands upon thousands of templates that you could pick. You can either get a free or premium template.
Just type your business name. Then select the template that feels right, edit it with the information needed, save it, and voila! You now have a business card design you can print.
Happy Designing and Marketing!
Read More on Design Here: