40 Psychedelic Logos To Bring Soul To Your Brand
Reading Time:
7
minutes


Give your brand a gnarly brand identity with a psychedelic logo. This roundup has tons of ideas for you to start conceptualizing a design.
A trippy logo concept like this takes inspiration from a highly ornamental form of design called Art Nouveau. You can see this being applied to a variety of applications, from architecture to band posters. It's a design that fits different types of businesses. This can be used for band logos, rainbow logos, natural product logos, and more.
So if you want to try this out for your brand, we've got your back. This list features trippy logo designs you'll love. Here is a quick overview of designs that you'll see below. Feel free to jump onto the sections that you like!
Let's get started.
Psychedelic design is a big phenomenon in the music industry. It inspired the 1960s hippie design wave that took over the music industry, fashion, and other aspects of life. You can catch your fans to the groovy past with a psychedelic band logo. The designs you'll see in this section are perfect for rock logos, pop logos, and more!
Having good typography for your logo is a must. It's a visual representation of your music that will go on different brand assets such as t-shirts, business cards, websites, and event posters.
You want to make sure that the text in your graphic mark is easy to read. A text-centered design will also help the audience direct their attention to your brand name and remember your name better.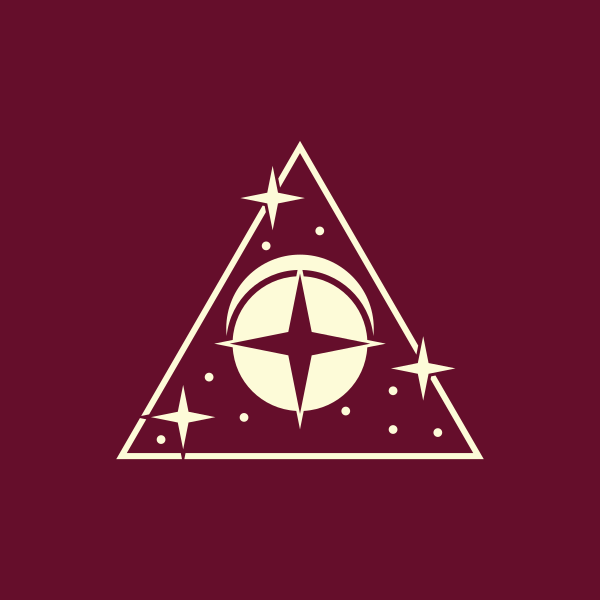 Astral Triangle Eye by BrandCrowdMaker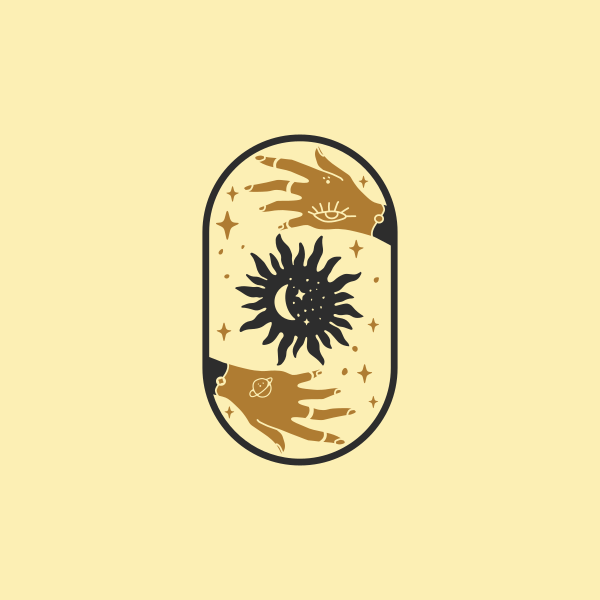 Astrological Moon and Sun by Mypen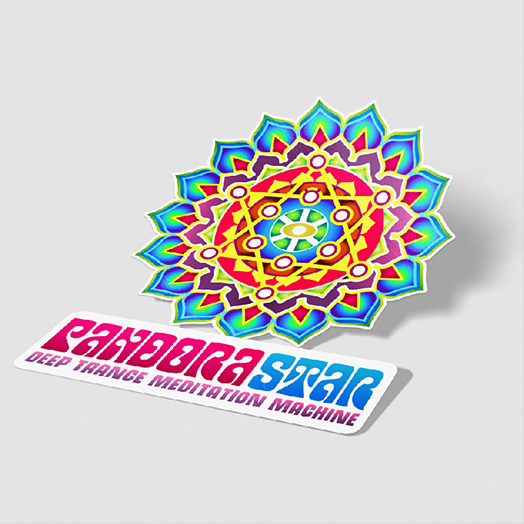 Creative Health And Wellness Graphic Design by arpit.kanani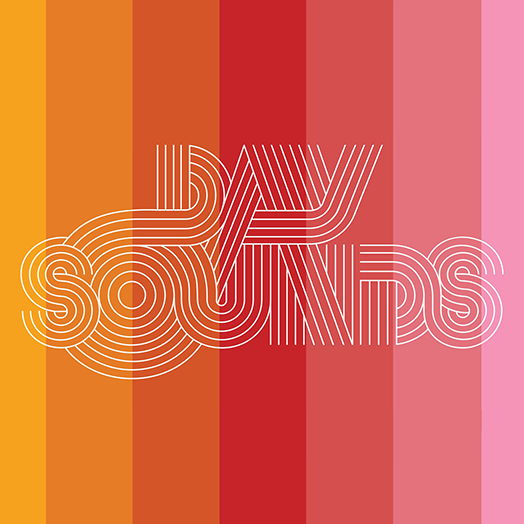 Day Sounds [LAUNCH!] by Andrew Colin Beck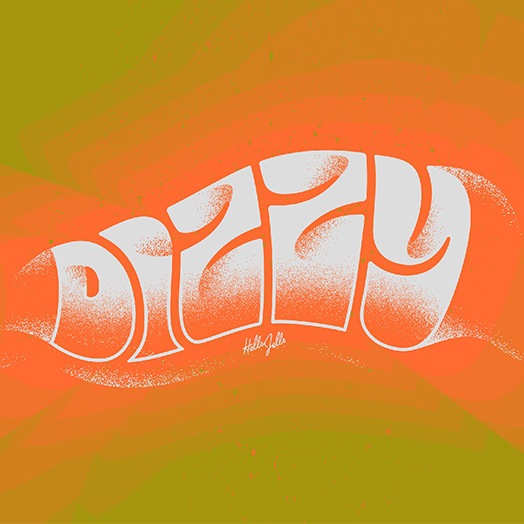 Dizzy – Typetober Lettering Illustration by Hellsjells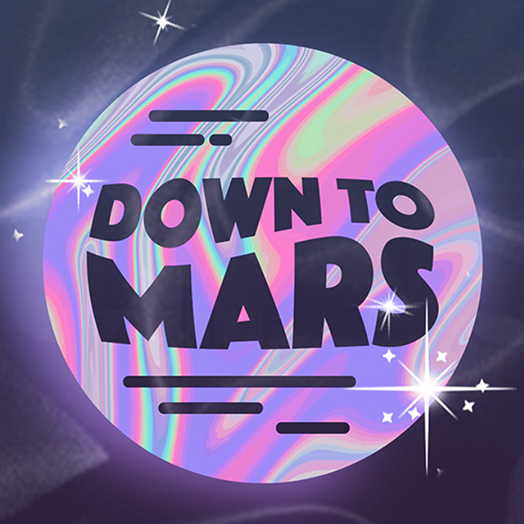 Down To Mars Logo by Amí Naeily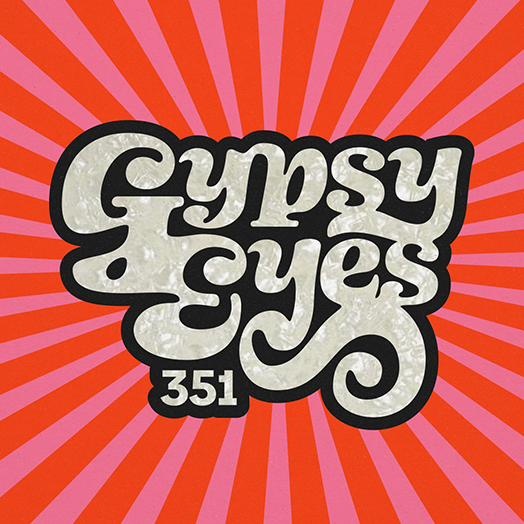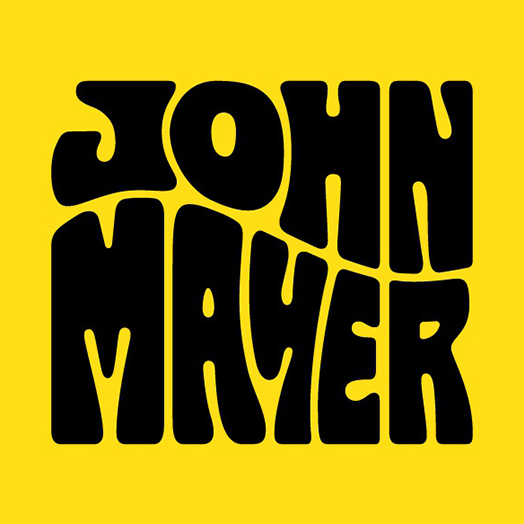 John Mayer psychedelic type by Neil Hubert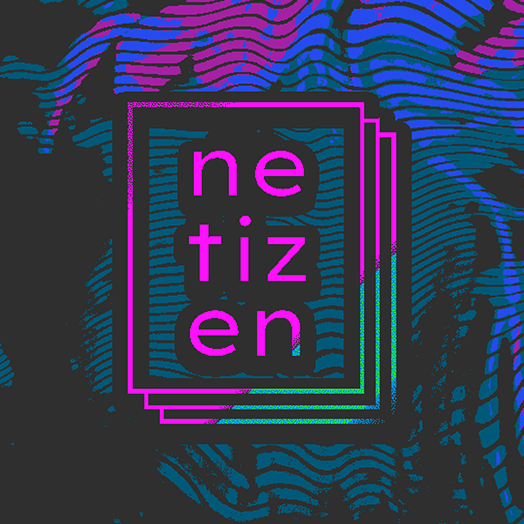 Netizen Playlist Cover by Big Cartel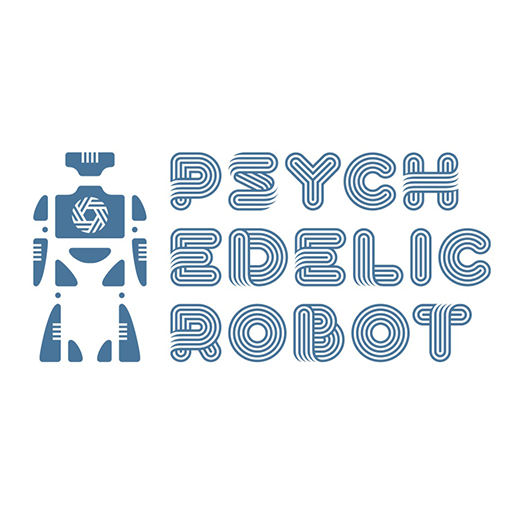 Psychedelic Robot logo by Niemann Design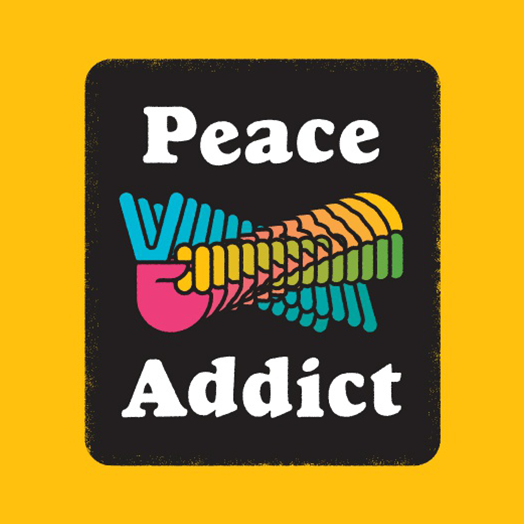 Ride on the Peace Train by Ben Howes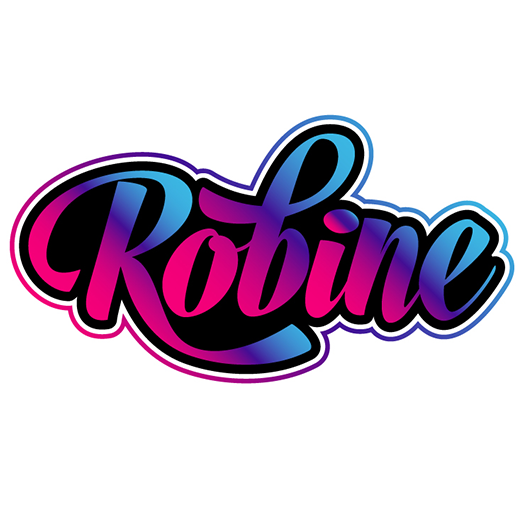 Robin Logo Design by Fanol Ademi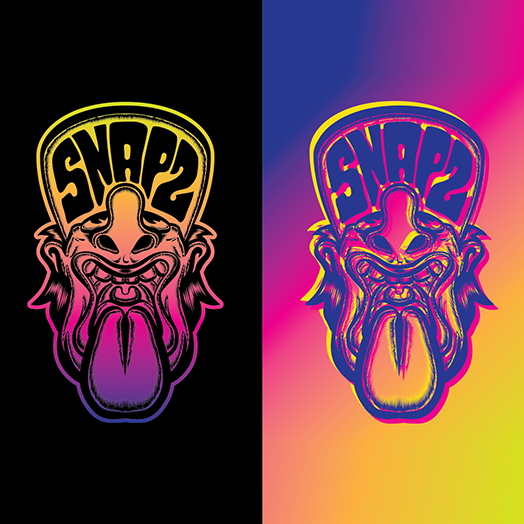 Snapz Low Bro Sticker by Roberlan Borges Paresqui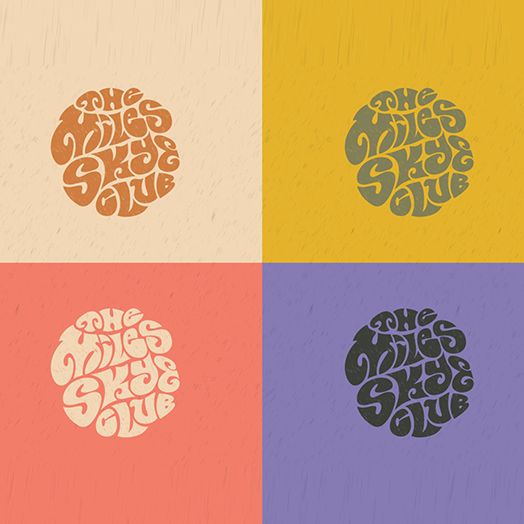 TMSC: Logo Design by Lucas Bell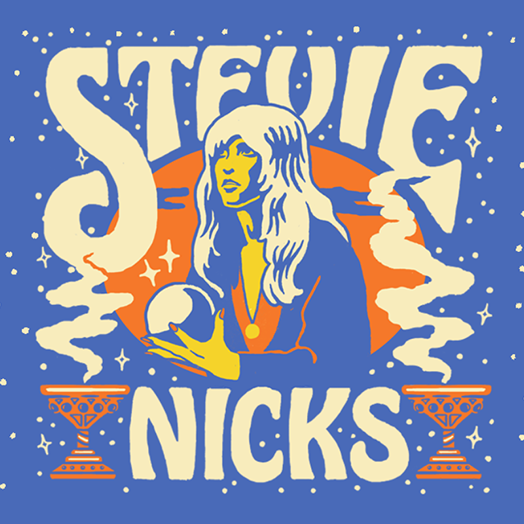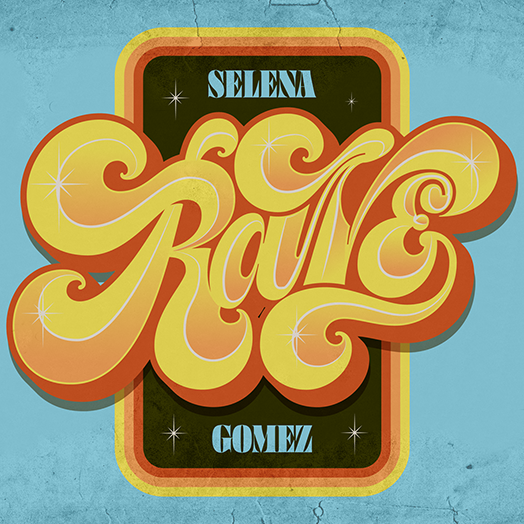 Stuck in my head by Roberlan Borges Paresqui
Pro tip: Ask for critique
You can improve your design by asking people what they think about your logo. This part of your design process is essential to make sure that your graphic mark doesn't have weak points and achieves the first impression that you want. Friends or internet forums are a great place to start sourcing insights about your logo.
This section will melt away your creative block. You can make a good brand mark out of subjects that seem to be thawing or melting. It gives your design a unique touch, and you can provide the liquefied effect to various objects, be it a skull, shapes, or even typography.
One way to make your logo looking melty is by adding droplets and dripping liquid to achieve the effect. You can make it look like trickling water or spray paint, whichever fits your brand the best.
Color will also help you achieve a better design. You can use effects like gradients to improve your design and give it visual depth.
Check out more ideas here!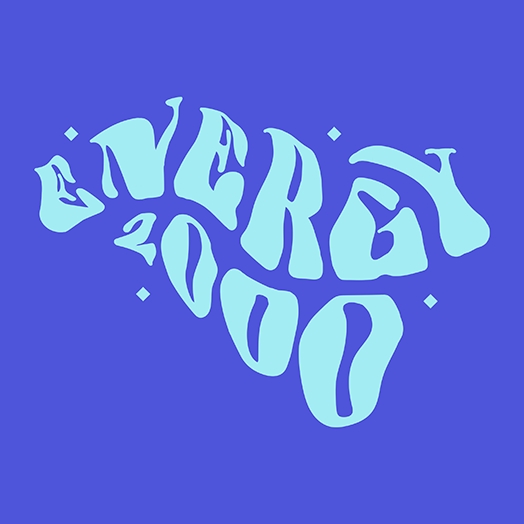 e2k psychedelic logo by joshua robins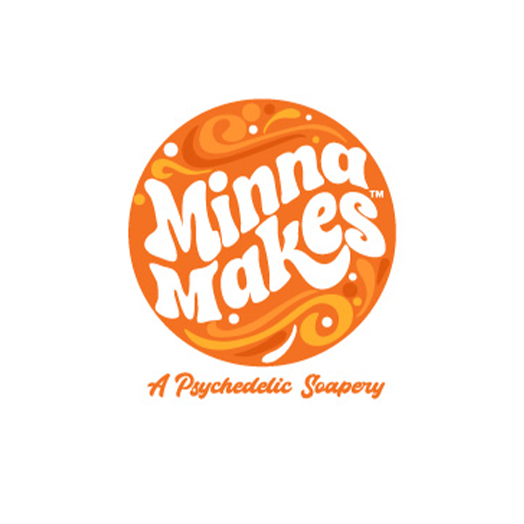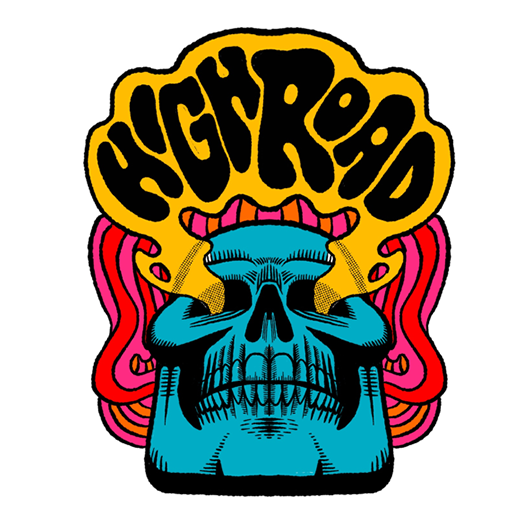 The high road skull service by The High Road Design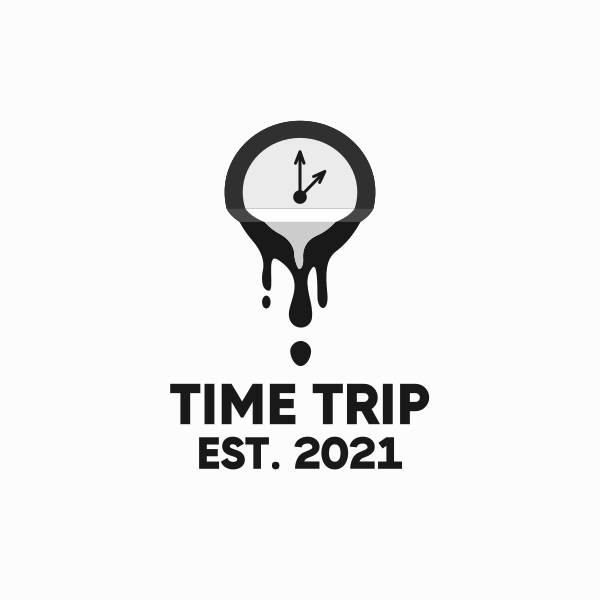 Modern Melting Clock by shen 02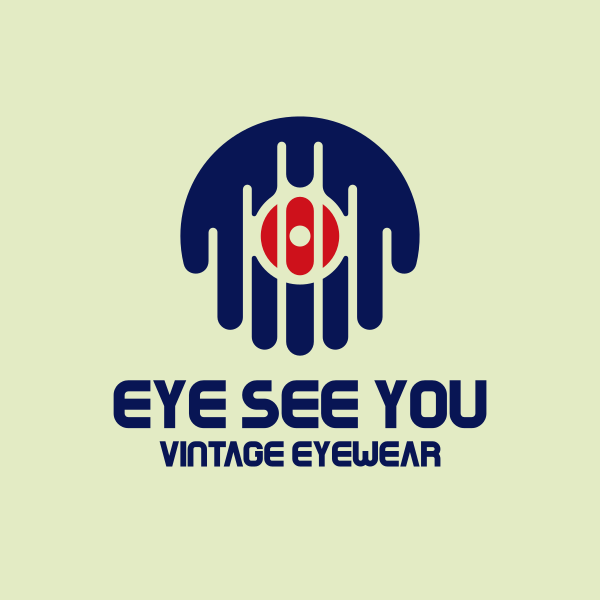 Dripping Vinyl Record by SimplePixelSL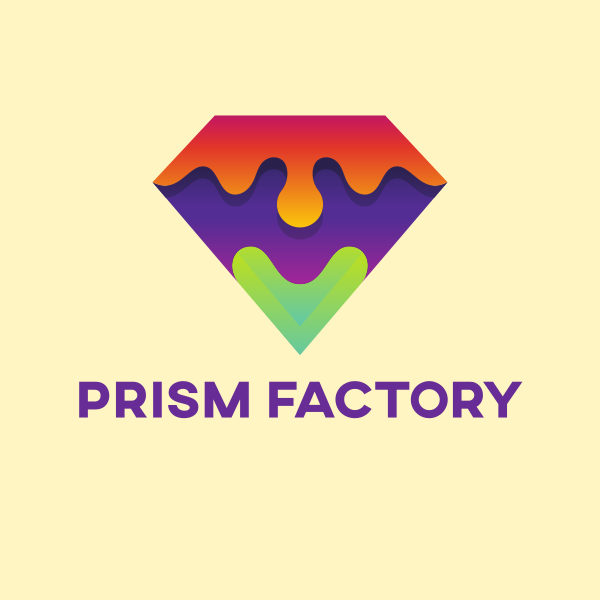 Abstract Diamond Juice by town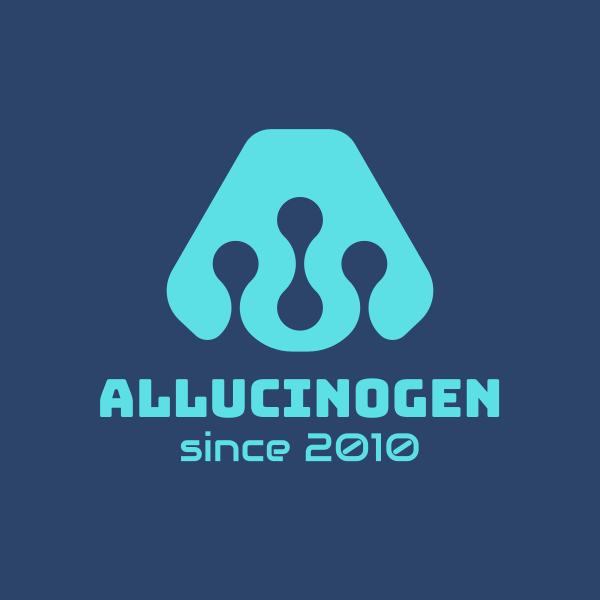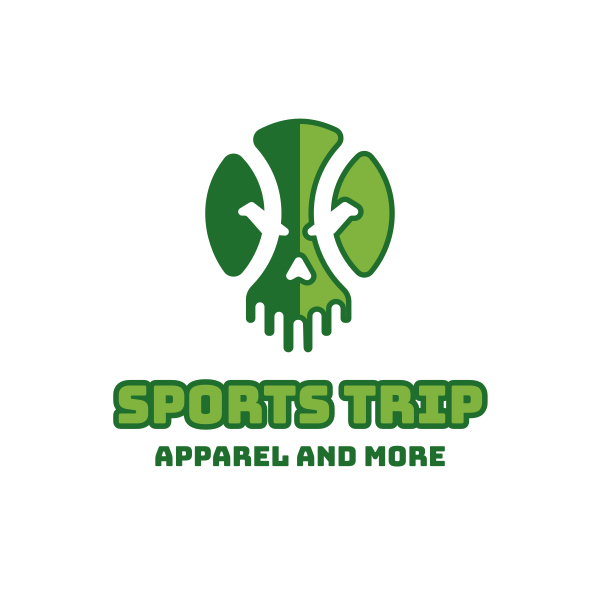 Green Drippping Skull Ball by JimjemR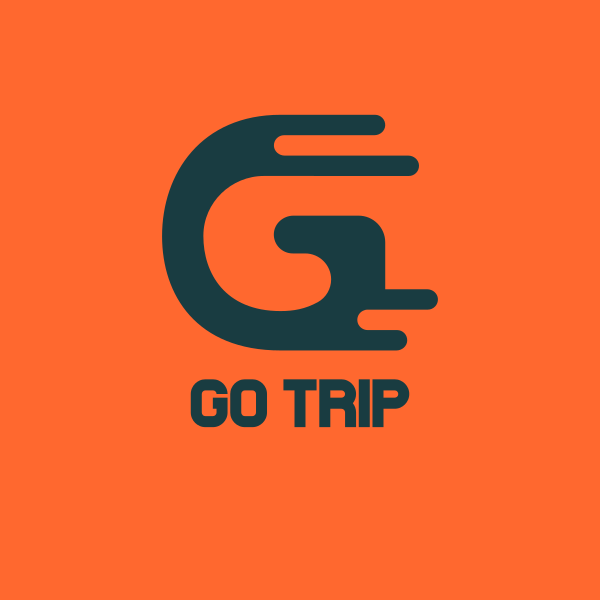 Fast Dripping Letter G by SimplePixelSL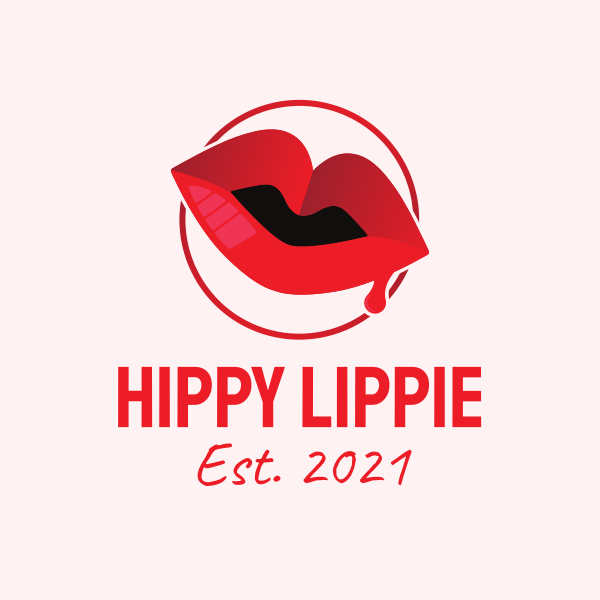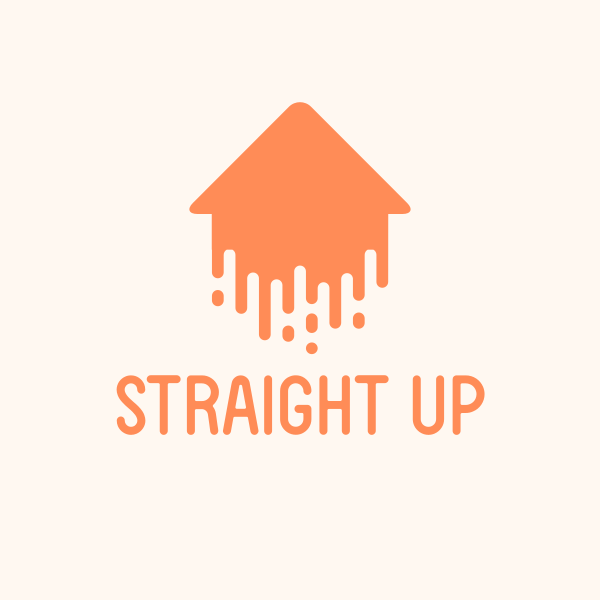 Orange Flying House by LogoBrainstorm
Pro tip: Use shapes
Incorporating shapes into your design lets you have a balanced design. You can use it to bring ornamental touches to your graphic mark and improve its appearance. But it can also be used to add interesting details to make your brand image look more visually appealing.
Embody the flower power with a hippie logo.
Symbols like the peace sign, the Beetle car, long hair, flowers, guitars, and tie-dye, among other illustrations, are great to add to your design. It helps the audience associate your brand with psychedelic and colorful personality.
When selecting a symbol as the focal point of your design, it is best to look for something that doesn't have too many intricate details. This will help you create a simple design, making it more adaptive on different designs like your Instagram post or business card design.
Check out more hipster logos below.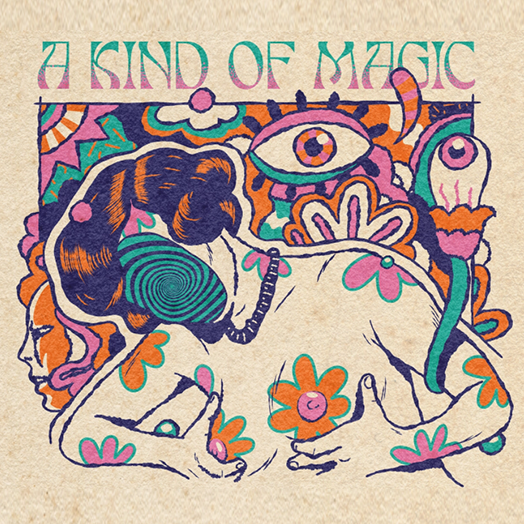 A Kind of Magic by Roberlan Borges Paresqui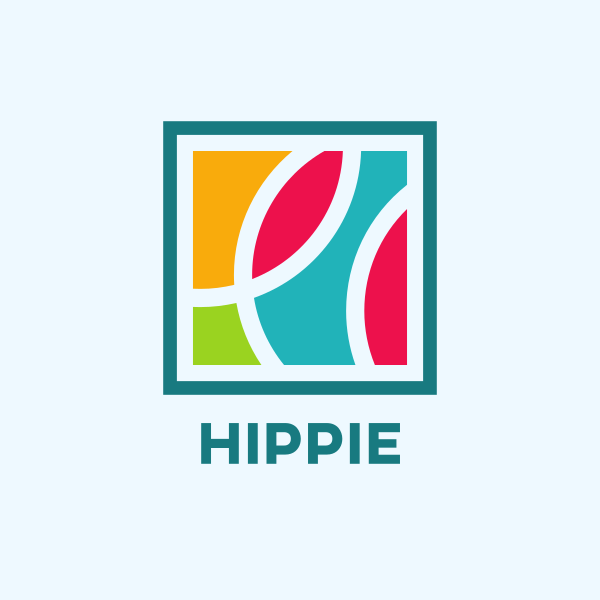 Colorful Artistic Curves by ions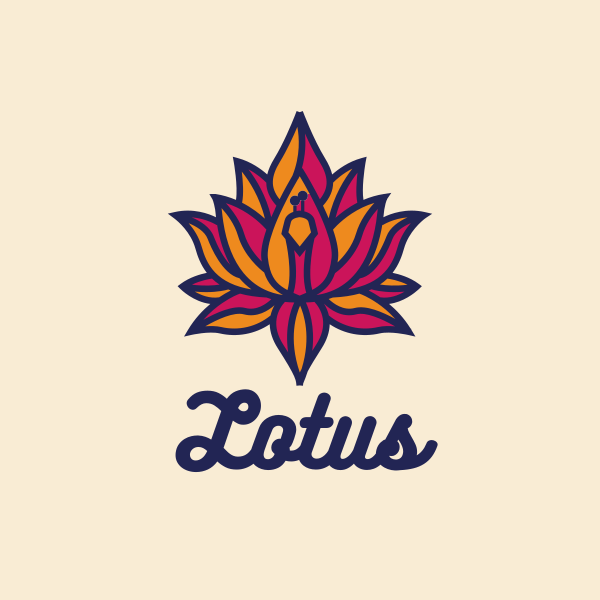 Colorful Lotus Peacock by JimjemR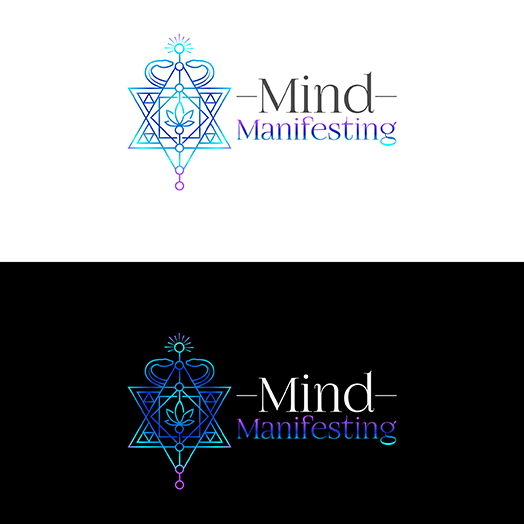 Mind Manifesting by Artistic Quest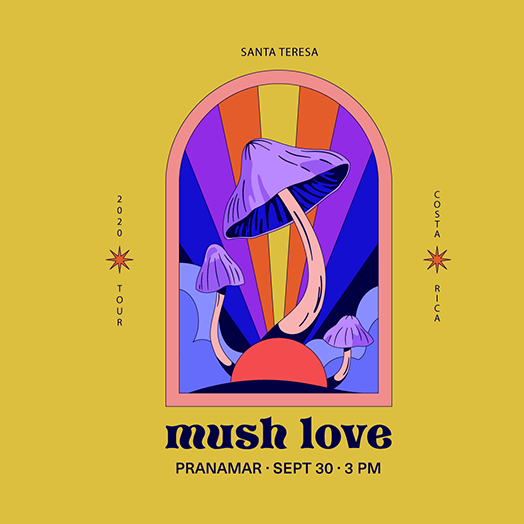 Mush Love to you all! by Sofía Salazar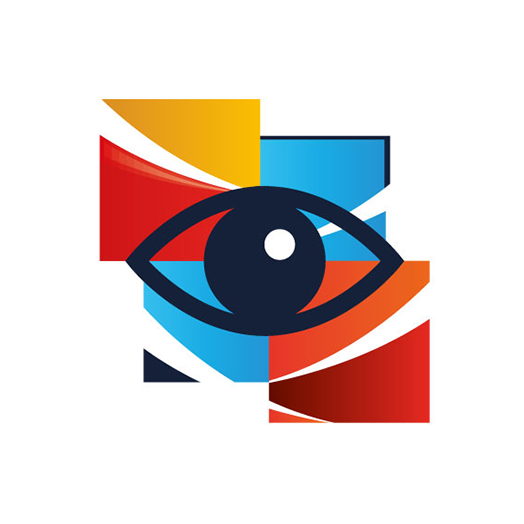 Online Artists Logo Design by Unicgraphs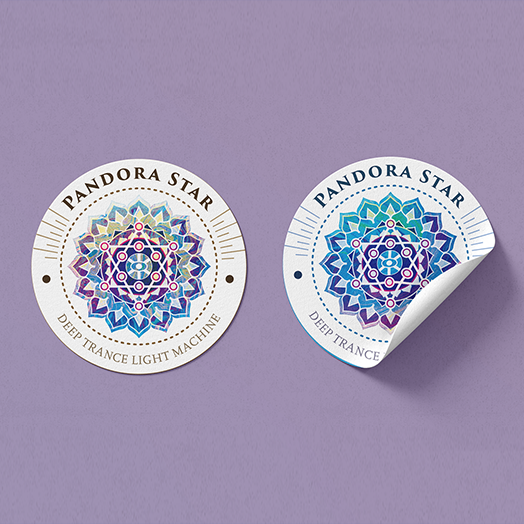 Pandora Star LTD by Vera Yeung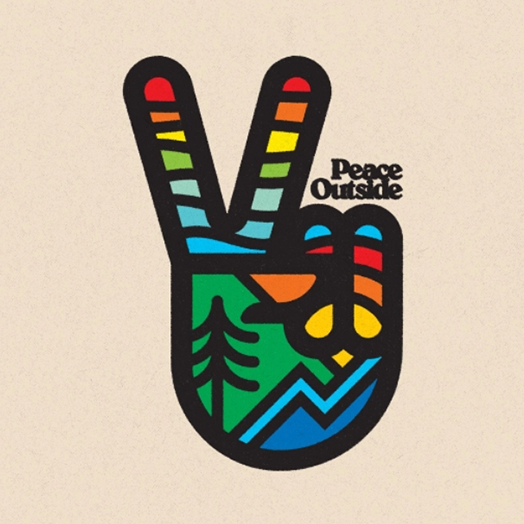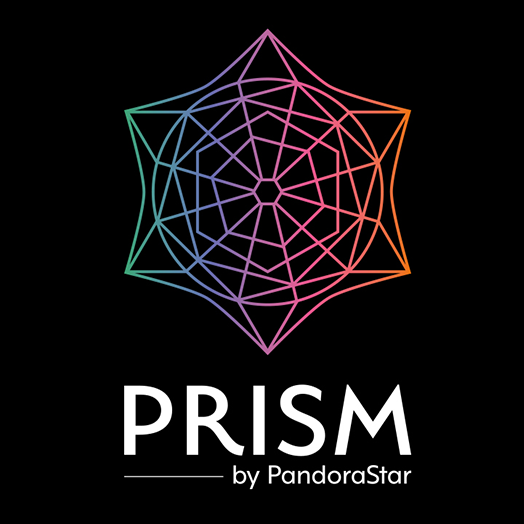 PRISM by PandoraStar by sez_inn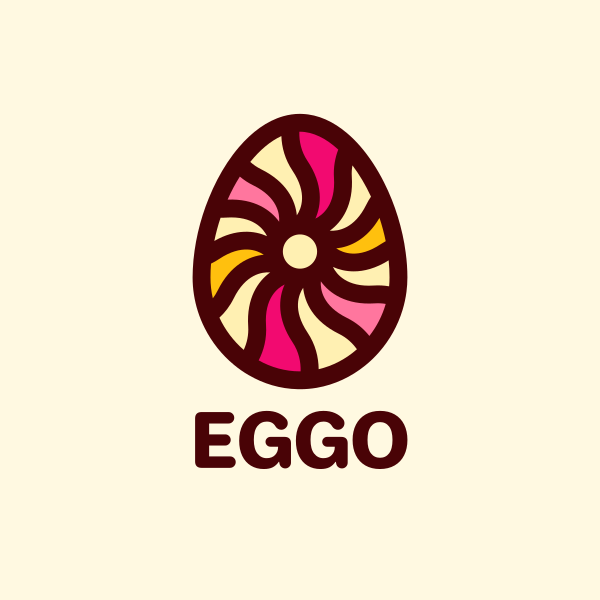 Psychedelic Easter Egg by CreativePixels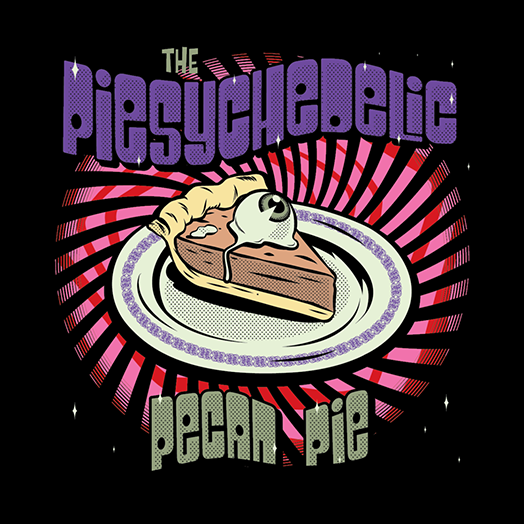 The Piesychedelic by Roberlan Borges Paresqui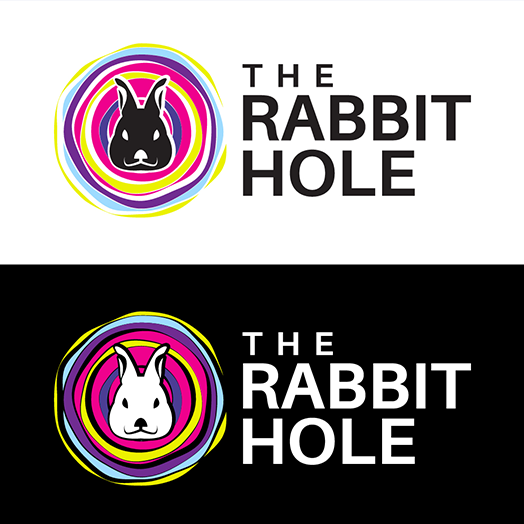 The Rabbit Hole by sangeloenriquez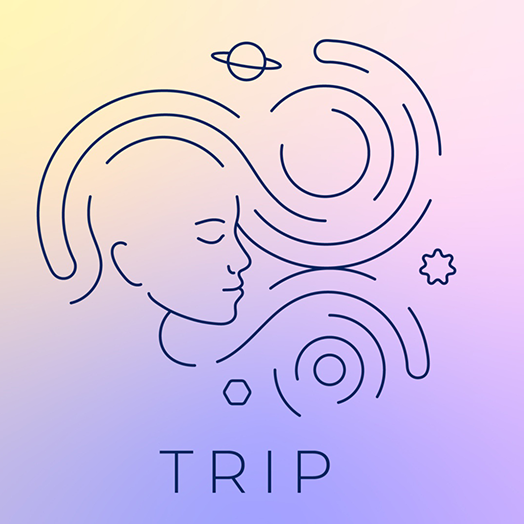 Treatment & Research in Psychedelics (TRIP) Logo by Carmen Kelly
Pro tip: Make color theory your friend
Can't find the right colors to use for your palette? You can use color theory to help guide your process. It introduces solid strategies for you to build a palette that works. You can use it to create combinations featuring different numbers of color harmonies, including monochromatic, complementary, triadic, and more.
Conclusion
There's no one way to show off your psychedelic side. You can use this concept to match your brand, as seen in the logos above. It lets you stand out in the sea of squares.
Plus, it can attract the whimsical people in the audience to see you as a brand they can come to for goods and services that gives them precisely what they need.
Check out some ways for you to get a game-changing logo.
Launch a logo design contest on DesignCrowd. The platform lets you run different contests for all things related to graphic design, such as flyer design or t-shirt design. It's a great place to work with freelance designers to bring your design to life. They can provide up to 50 design bids that you can choose from. Give your business the winning design today.
The BrandCrowd logo maker is a DIY alternative for those who want to try their hand at developing a brand identity. In minutes, you can create the perfect design. This is made possible by a comprehensive design library and an easy-to-use editing tool. You can also use this for other brand assets like YouTube covers and Instagram posts, among other essentials. Try it for free today.
Read more articles on design and inspiration below: